Essential Keyboard Repertoire, Volume 7

Spanning Seven Centuries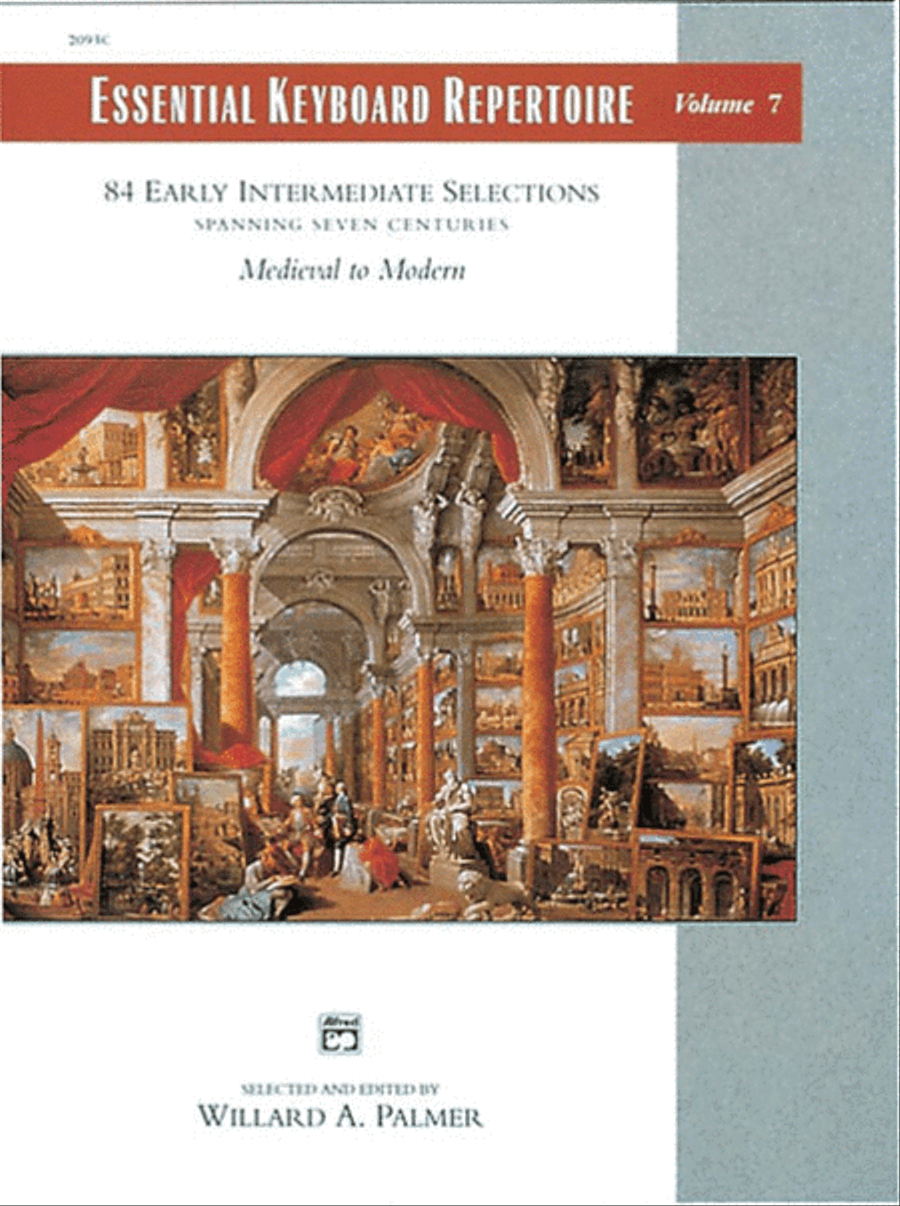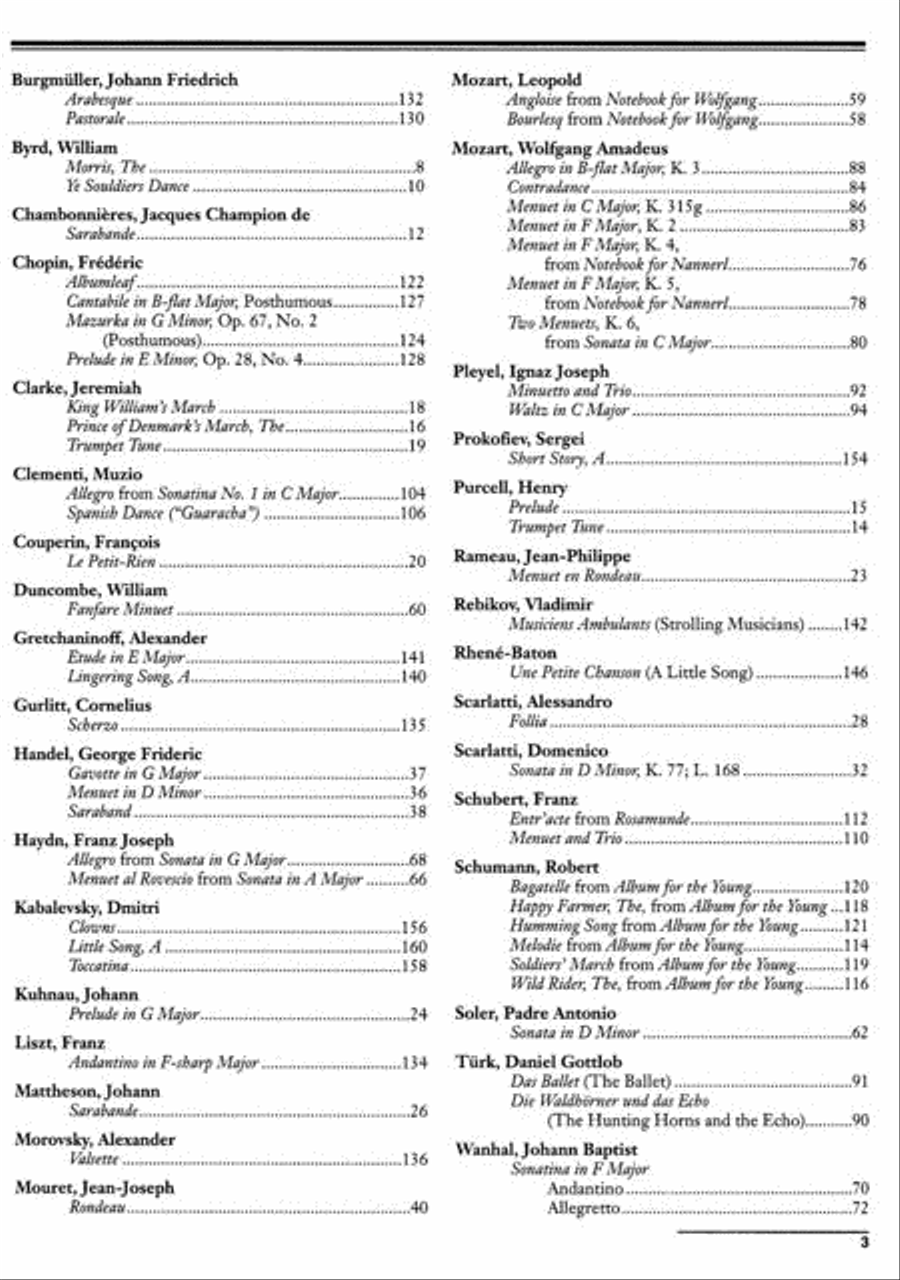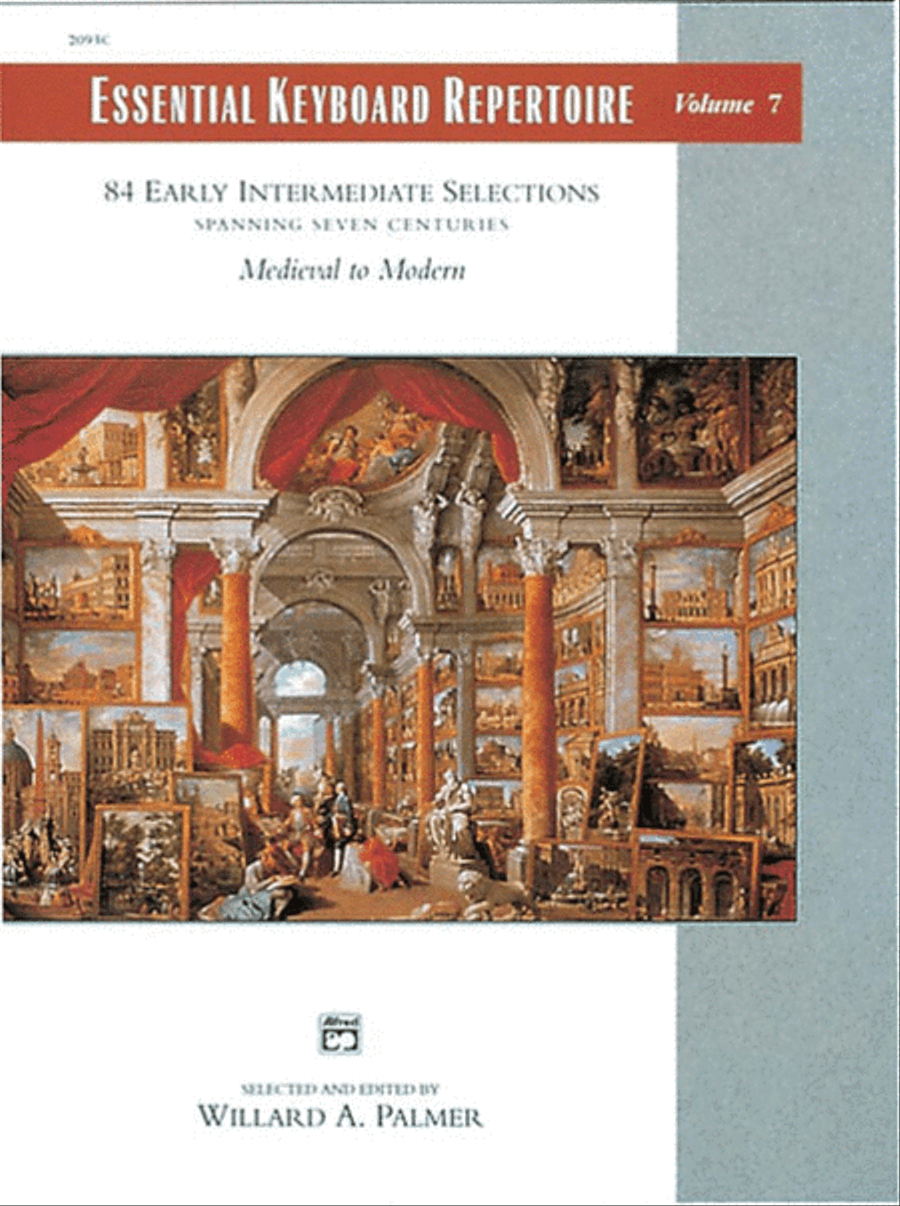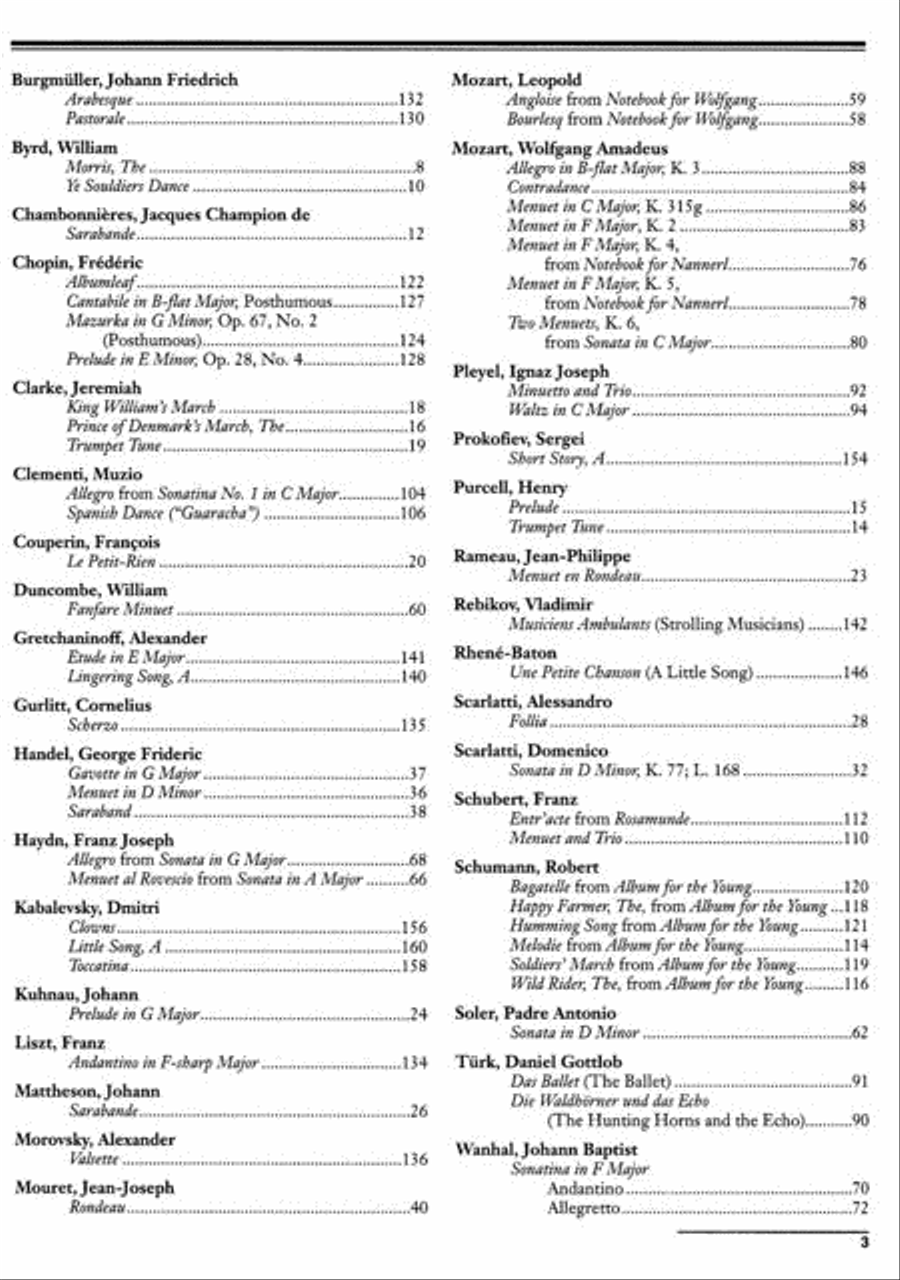 Essential Keyboard Repertoire, Volume 7

Spanning Seven Centuries
Available
Ready to ship in 1 to 2 weeks
Taxes/VAT calculated at checkout.
Detailed Description
Piano - Early Intermediate; Intermediate
SKU: AP.2093C
Volume 7
.
Spanning Seven Centuries
. Edited by Willard A. Palmer. Graded Standard Repertoire; Masterworks; Piano Collection. Alfred Masterwork Edition: Essential Keyboard Repertoire. Masterwork. Book. 160 pages. Alfred Music #00-2093C. Published by Alfred Music (AP.2093C).
ISBN 9780882847849. UPC: 038081125640. English.
This volume of 84 early-intermediate selections compiled and edited by Willard Palmer offers the piano student an introduction to the easiest keyboard music of various composers spanning seven centuries and embracing the following periods: Medieval, Renaissance, Baroque, Classical, Romantic and Modern.
Song List (79)
A Lingering Song [Op. 98]
A Little Song
A Magic Game
A Short Story [Op. 65]
Albumleaf
Allegro
Allegro in B-Flat Major [K. 3]
Andantino [Op. 23]
Andantino in F-Sharp Major
Angloise
Arabesque [Op. 100]
Bagatelle
Bouree [BWV 996]
Bourlesq
Cantabile in B-Flat Major [Posthumous]
Clowns [Op. 39]
Contradance
Contradance in C Major
Das Ballet
Die Waldhorner und das Echo
Ecossaise
Entr'acte
Etude in E Major [Op. 98]
Evening in the Country
Fanfare Minuet
Follia
Gaillarde
Gavotte In G Major
Humming Song
King William's March
Le Petit-Rien
March in D Major [BWV Anh. 122]
Mazurka in G Minor [Op. 67, No. 2]
Melodie
Menuet Al Rovescio
Menuet And Trio
Menuet en Rondeau
Menuet in C Major [K. 315g]
Menuet in D Minor
Menuet in F Major [K. 2]
Menuet in F Major [K. 4]
Menuet in F Major [K. 5]
Menuet in G Major [BWV Anh. 114]
Menuet in G Minor [BWV Anh. 115]
Minuetto and Trio
Minuetto in F Major
Musette [BWV 808]
Musiciens Ambulants
Pastorale [Op. 100]
Polonaise in G Minor [BWV Anh. 119]
Prelude
Prelude in A Minor [Op. 23]
Prelude in C Major
Prelude in C Major [BWV 939]
Prelude in E Minor [Op. 28, No. 4]
Prelude in G major
Prelude in G minor
Rondeau
Saraband
Sarabande
Scherzo
Sewing Song
Soldiers' March
Sonata in D Minor
Sonatina in F major
Sonatina In G Major
Spanish Dance
The Happy Farmer
The Morris
The Prince of Denmark's March
The Wild Rider
Toccatina [Op. 27]
Trumpet Tune
Two Menuets [K. 6]
Une Petite Chanson
Valsette
Waltz in A-Flat Major [Op. 39, No. 15]
Waltz in C Major
Ye Souldiers Dance