Dan Coates Popular Piano Library -- Medleys from the Movies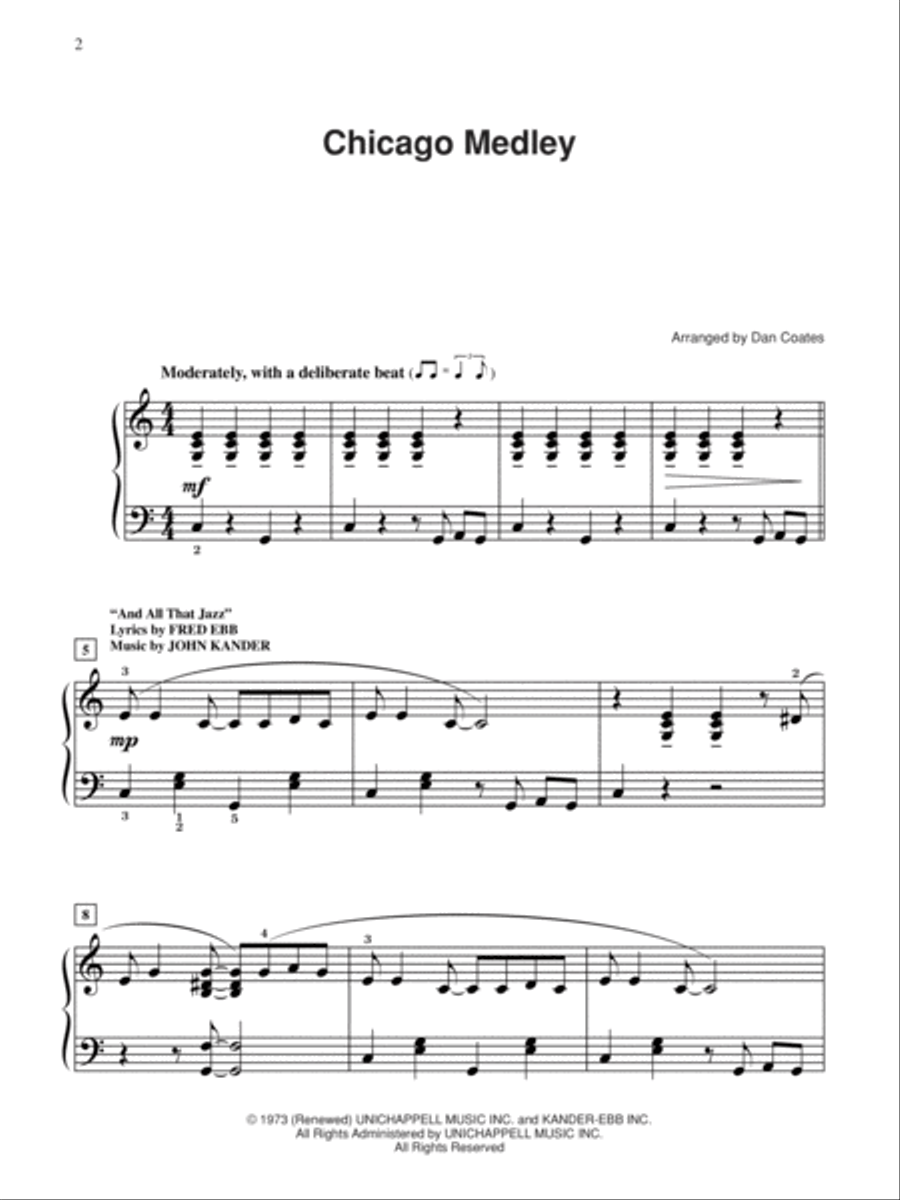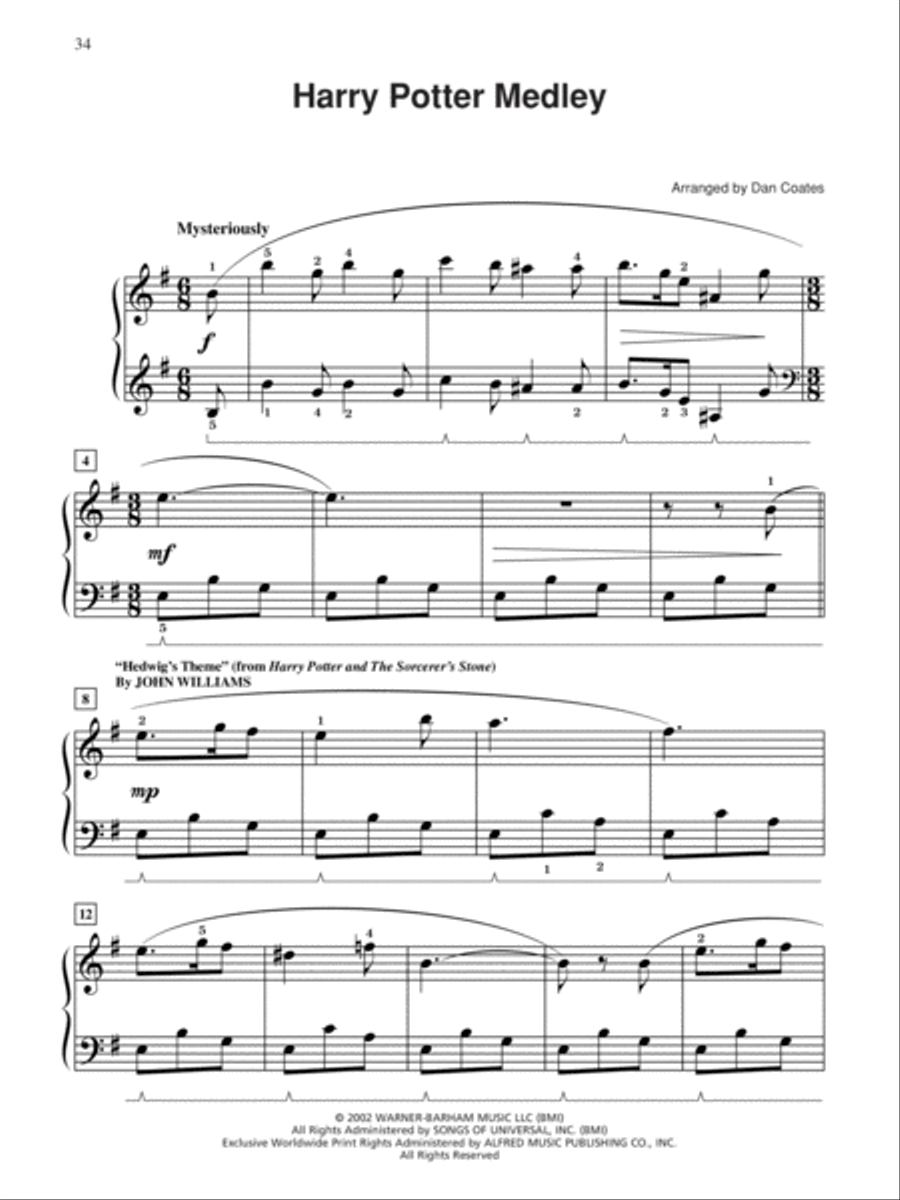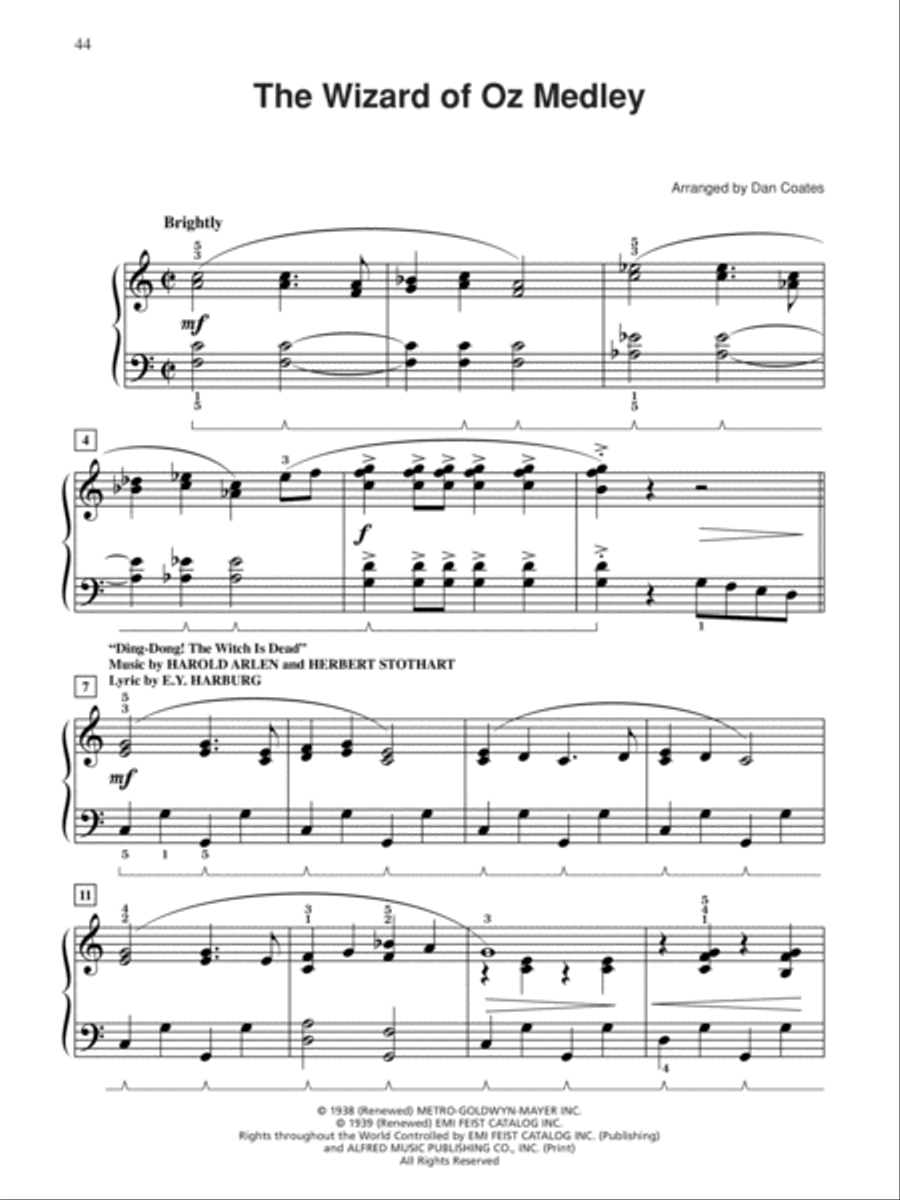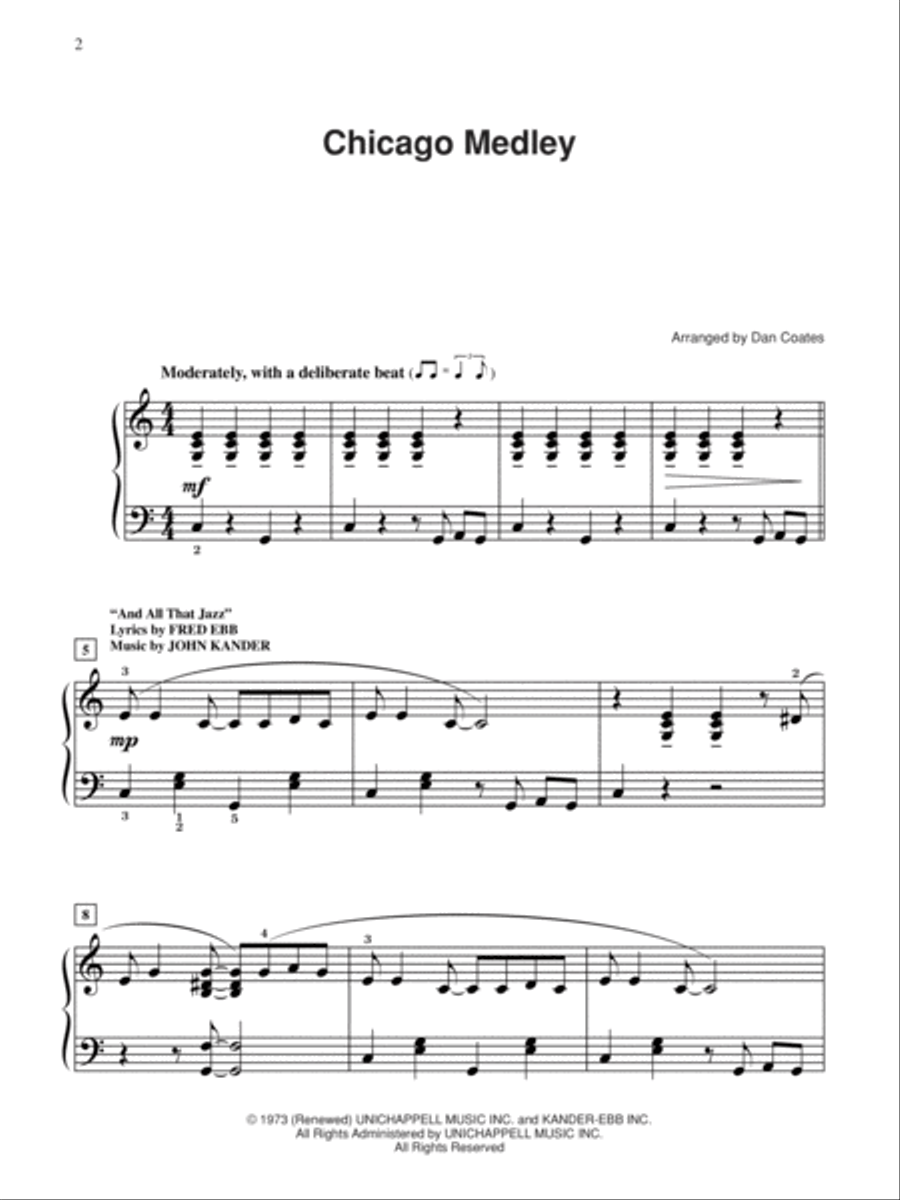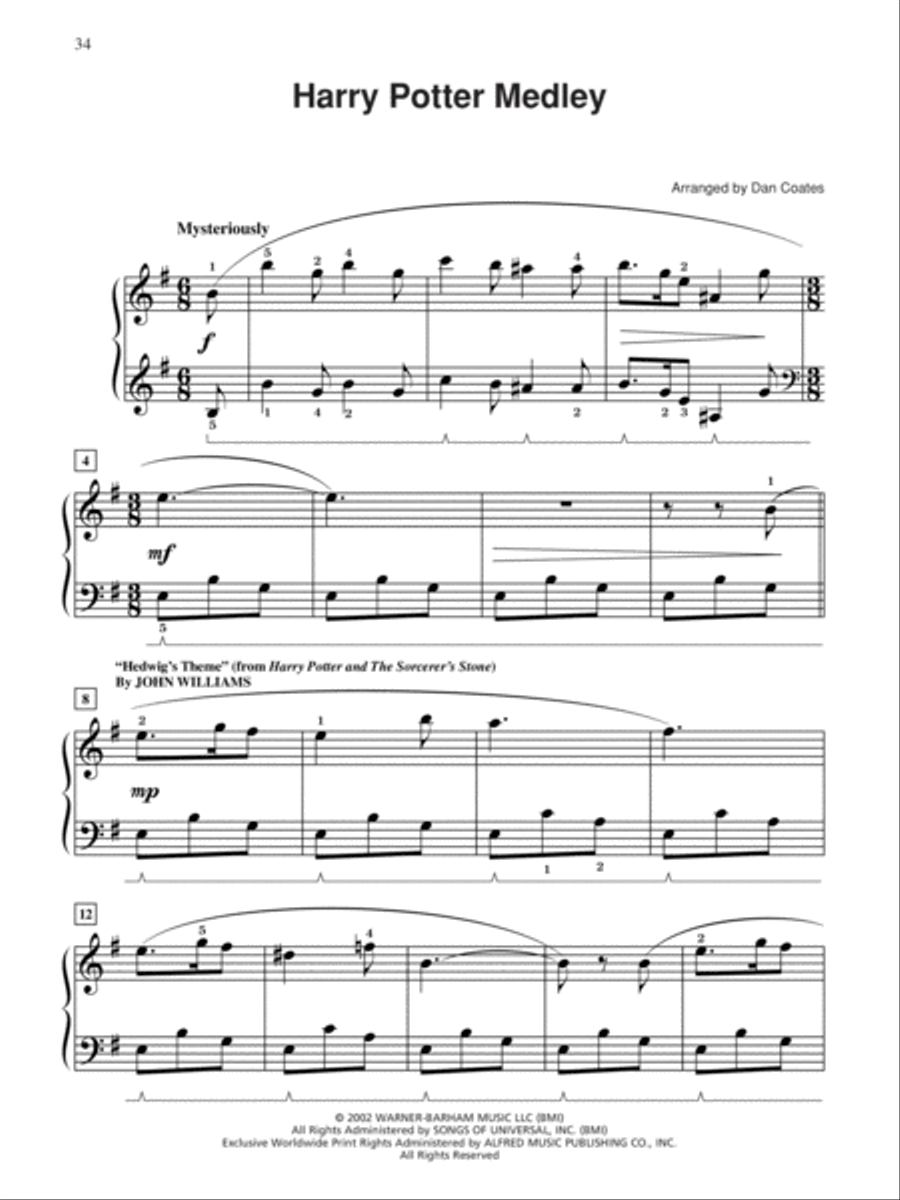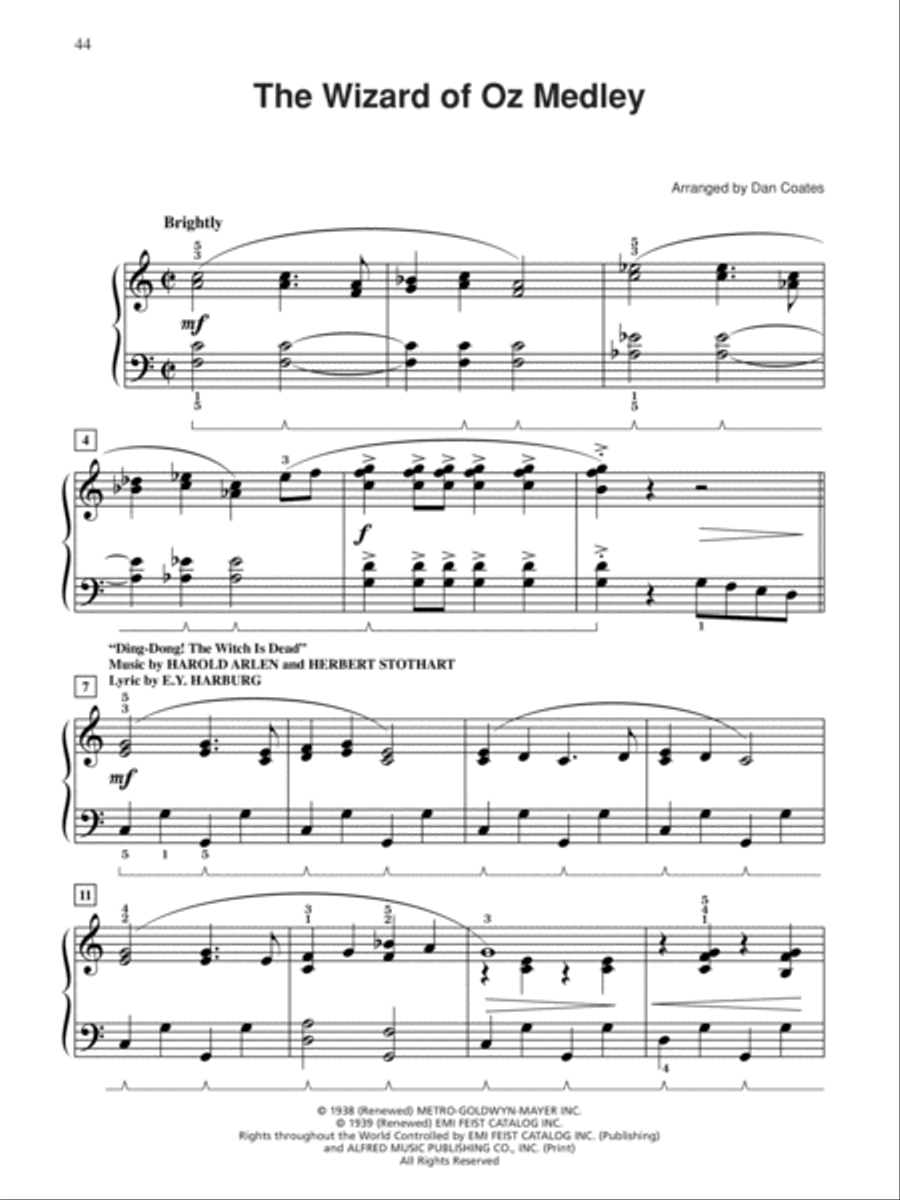 Dan Coates Popular Piano Library -- Medleys from the Movies


Available
Ready to ship in 24 hours
Taxes/VAT calculated at checkout.
Detailed Description
Piano - Intermediate; Late Intermediate
SKU: AP.39282
Composed by Dan Coates. Piano Collection; Piano Supplemental. Dan Coates Popular Piano Library. Form: Medley. Movie. Book. 52 pages. Alfred Music #00-39282. Published by Alfred Music (AP.39282).
ISBN 9780739088999. UPC: 038081439341. English.
Each edition of the Dan Coates Popular Piano Library contains appropriately leveled arrangements, phrasing, pedaling, and fingering. Students and teachers can enjoy and explore the motivating world of popular music together while reinforcing concepts learned in their lessons. Titles: Chicago Medley (And All That Jazz/Nowadays/Razzle Dazzle) * Harry Potter Medley (Harry's Wondrous World/Hedwig's Theme/Hogwarts' March/Potter Waltz) * The Lord of the Rings Medley (Evenstar/In Dreams/The King of the Gold Hall (Rohan)) * The Polar Express Medley (Believe/The Polar Express/When Christmas Comes to Town) * Star Wars Medley (The Imperial March (Darth Vader's Theme)/Princess Leia's Theme/Star Wars (Main Theme)) * The Wizard of Oz Medley (Ding-Dong! The Witch Is Dead/Optimistic Voices (You're Out of the Woods)/Over the Rainbow/We're Off to See the Wizard).
Song List (20)
Nowadays
Razzle Dazzle (from "Chicago")
The Imperial March ("Darth Vader's Theme")
And All That Jazz (from "Chicago")
We're Off to See the Wizard (from "The Wizard of Oz")
Hedwig's Theme (from "Harry Potter and the Sorcerer's Stone")
Harry's Wondrous World (from "Harry Potter and the Sorcerer's Stone")
In Dreams (from "The Lord of the Rings: The Fellowship of the Ring")
Believe (From "The Polar Express")
Potter Waltz (from "Harry Potter and the Goblet of Fire")
Star Wars (Main Theme)
Ding Dong! The Witch Is Dead (from "The Wizard of Oz")
(You're Out of the Woods) Optimistic Voices (from "The Wizard of Oz")
Princess Leia's Theme (from "Star Wars")
When Christmas Comes to Town (from "The Polar Express")
The Polar Express
Evenstar (from "The Lord of the Rings: The Two Towers")
Hogwarts' March (from "Harry Potter and the Goblet of Fire")
The King of the Golden Hall (from "The Lord of the Rings: The Two Towers")
Over The Rainbow (From "The Wizard Of Oz")