Scriabin -- Selected Works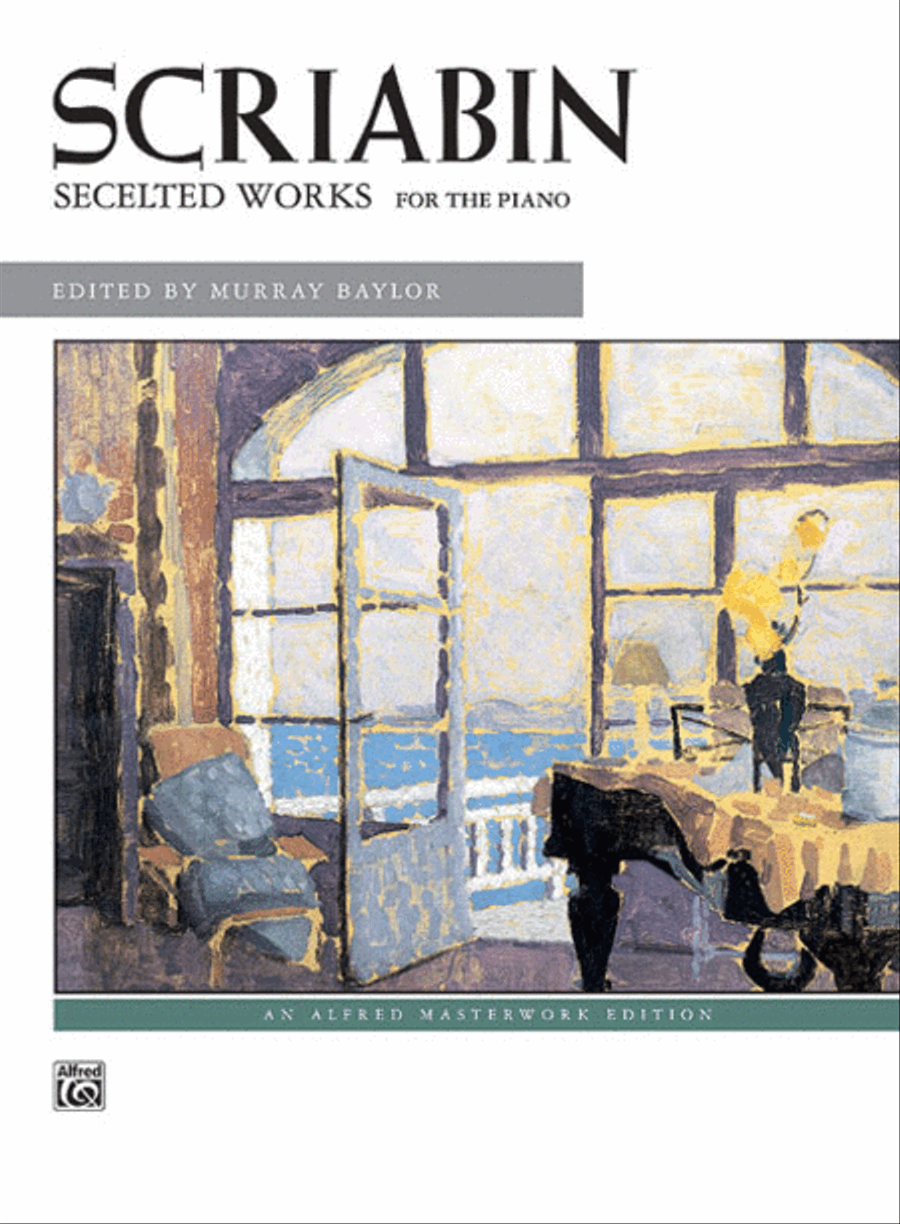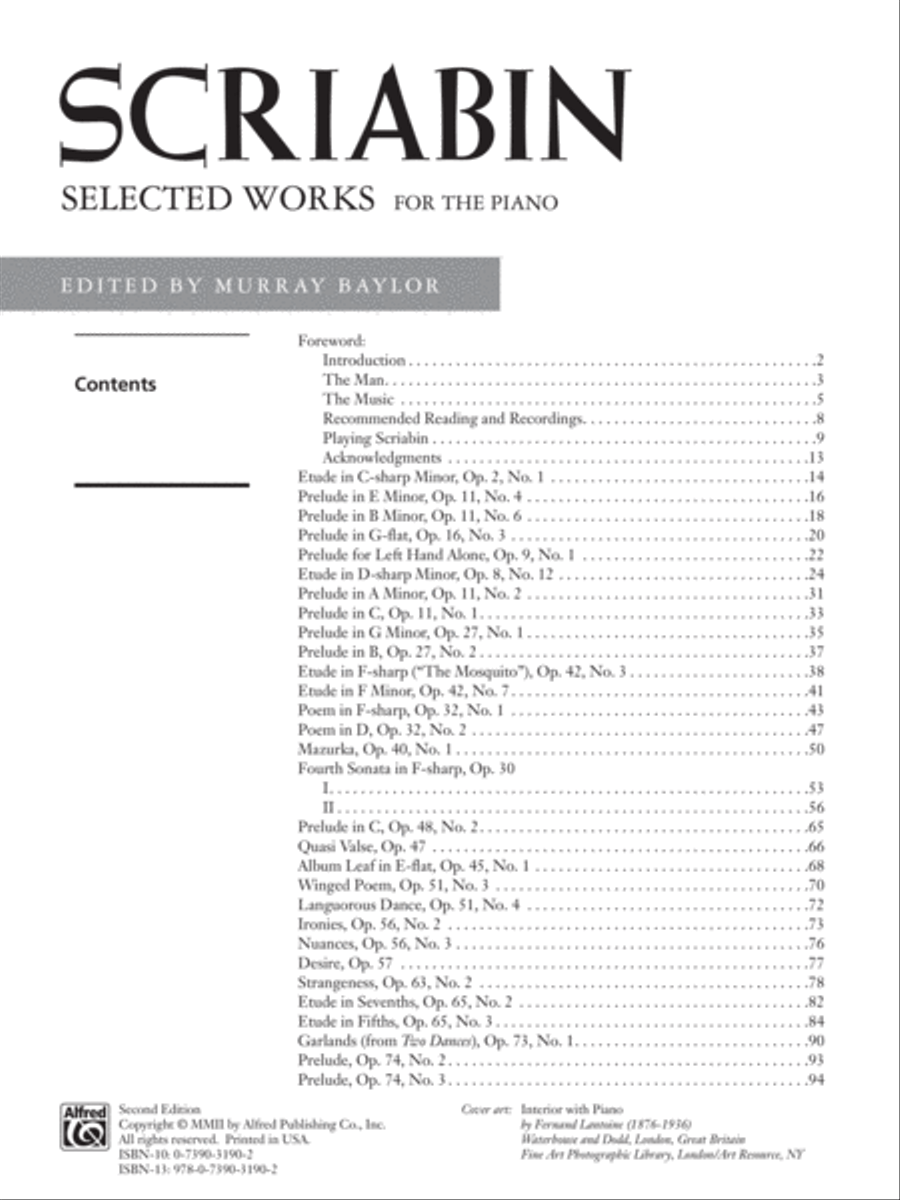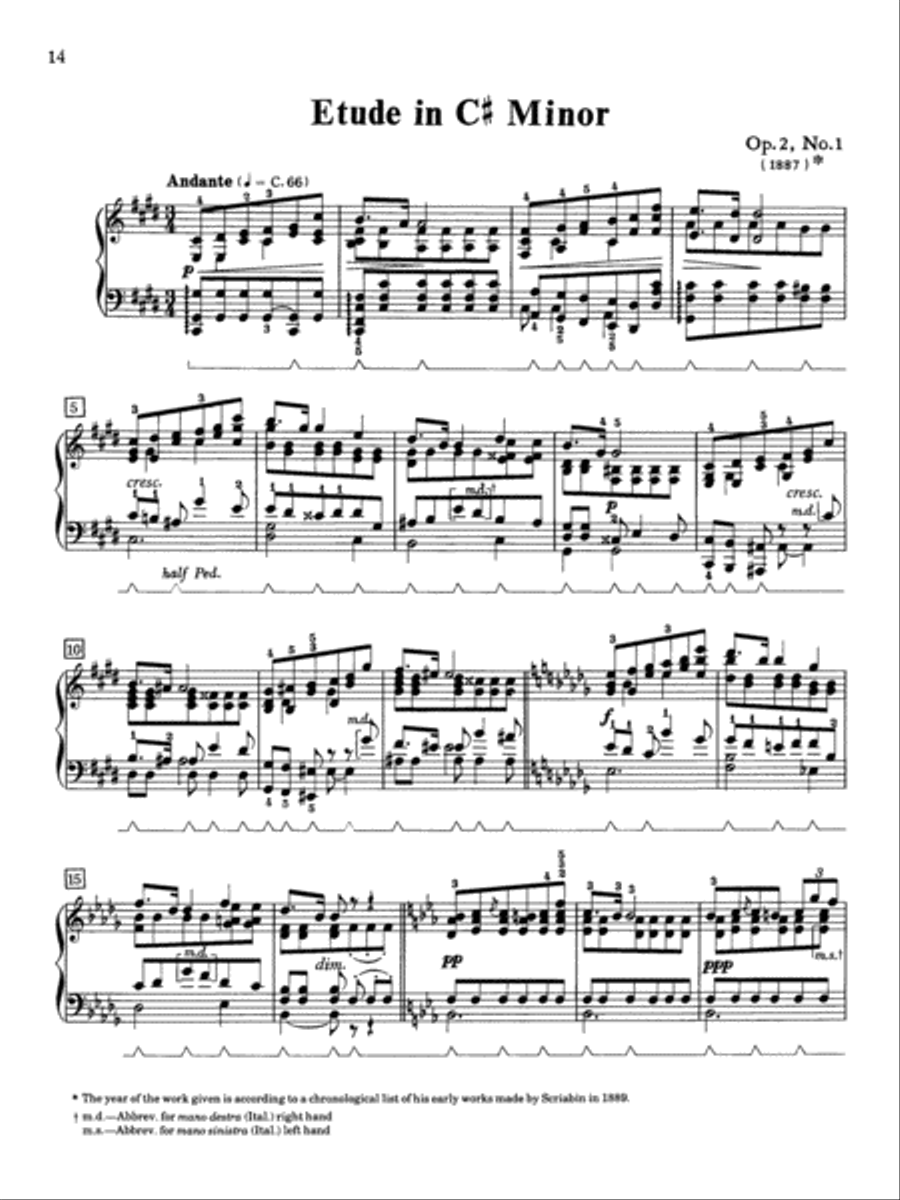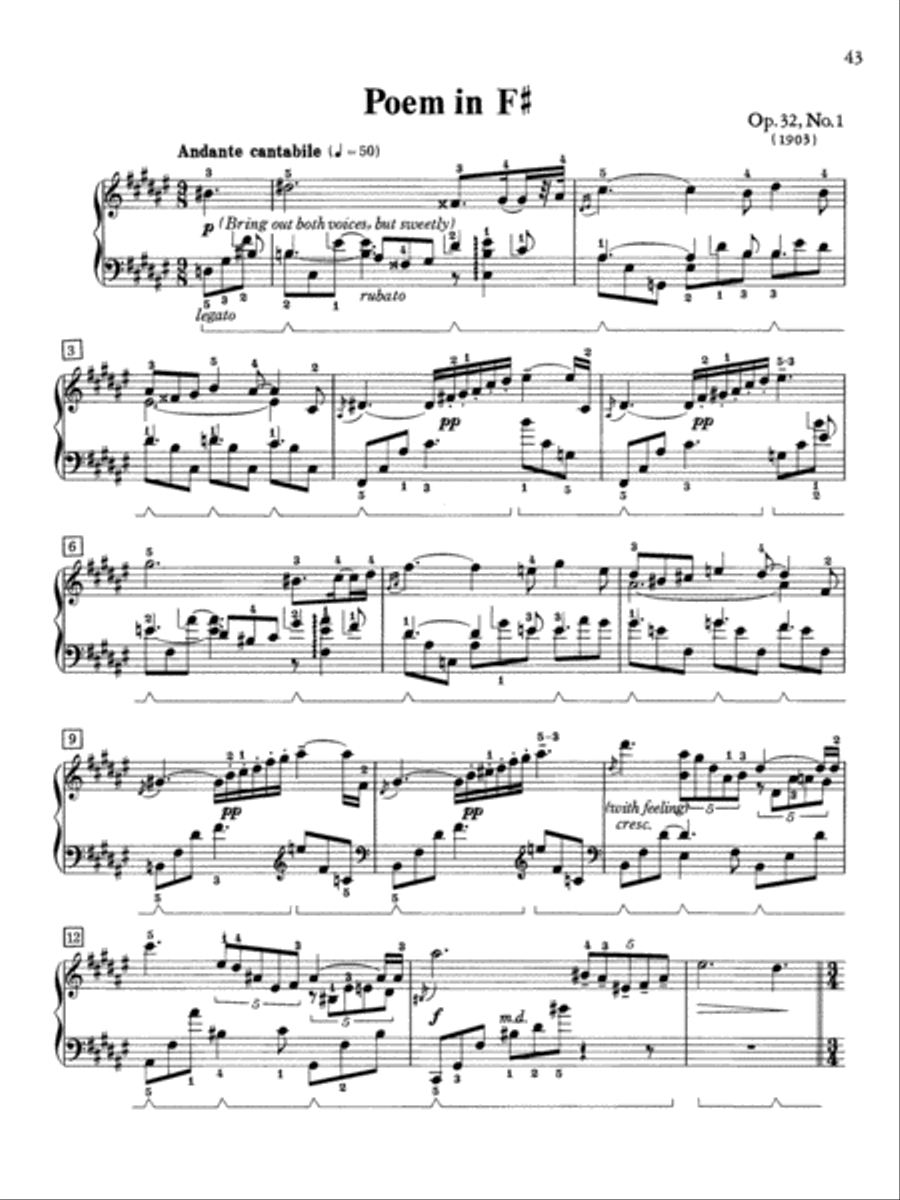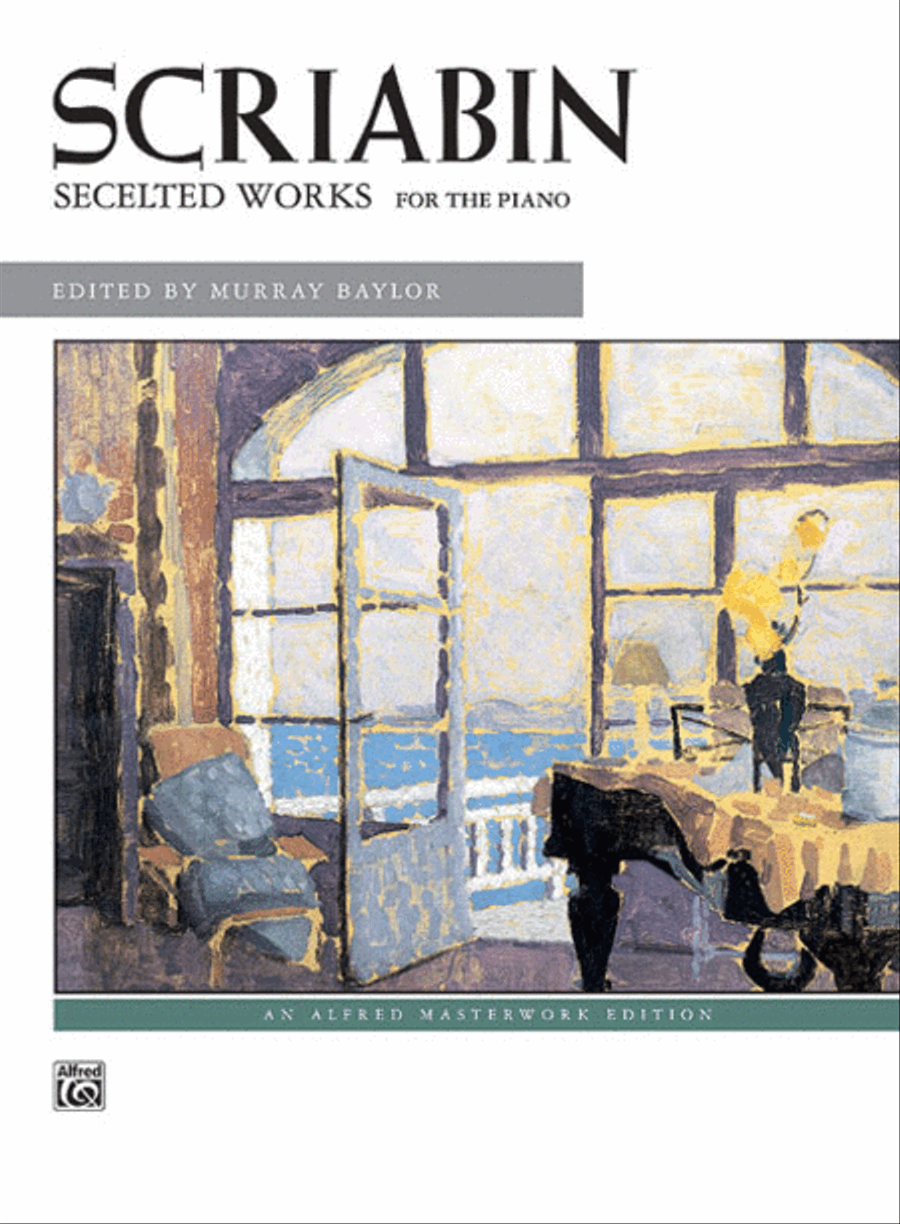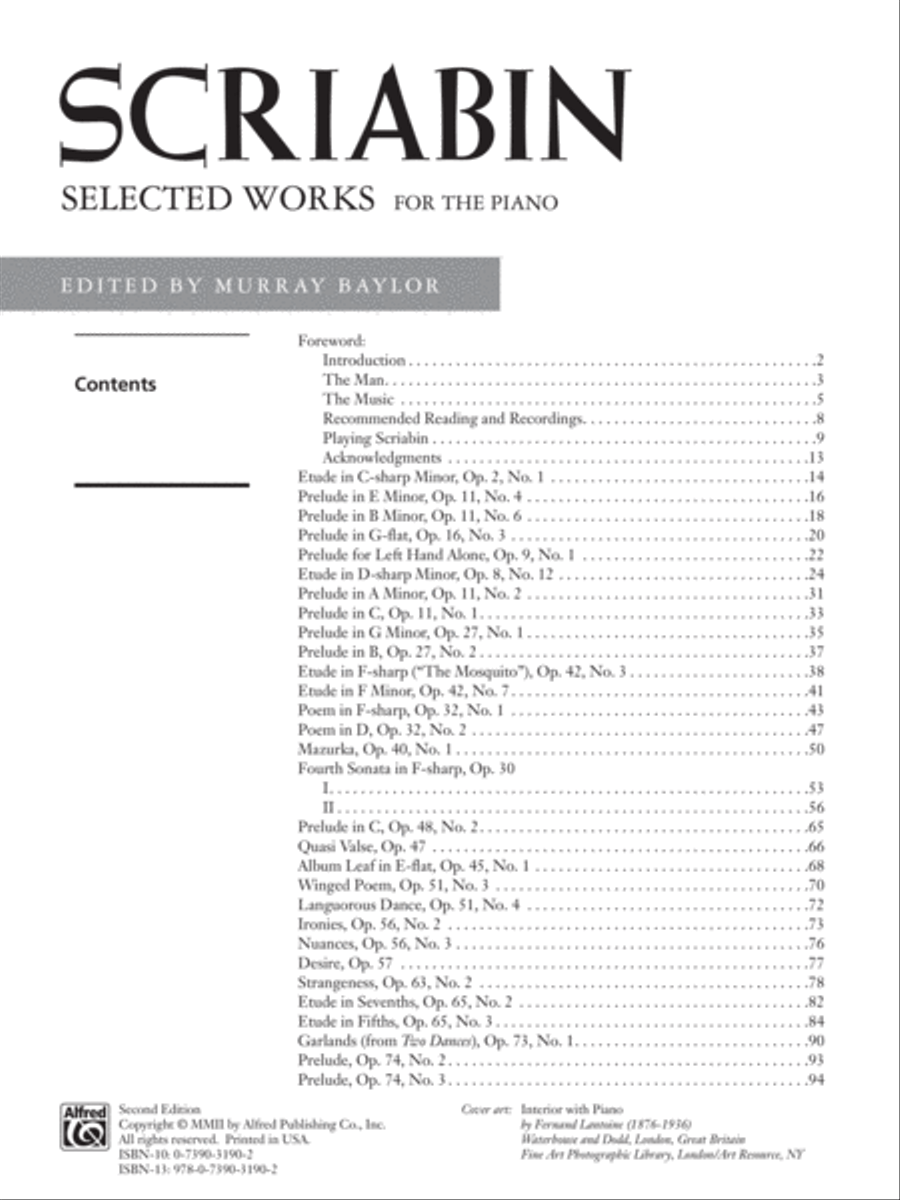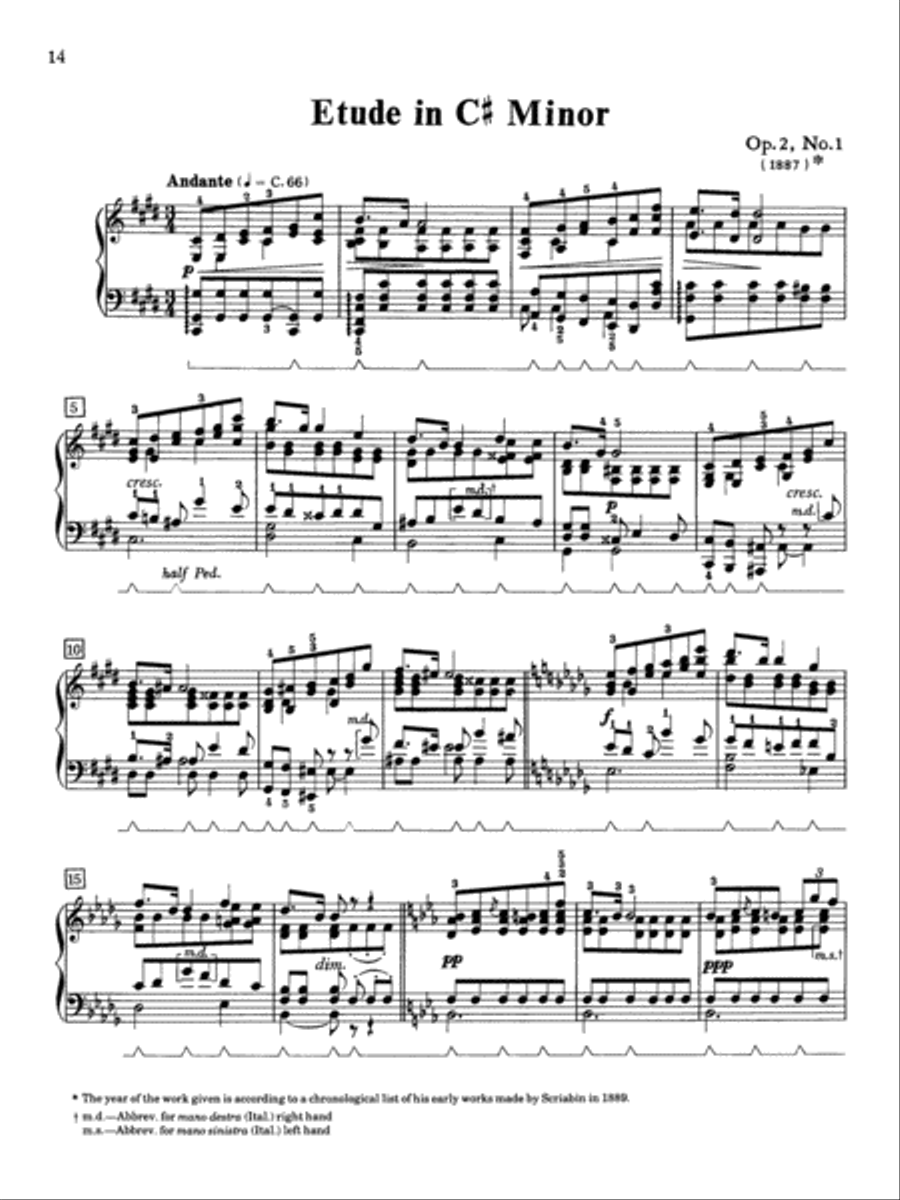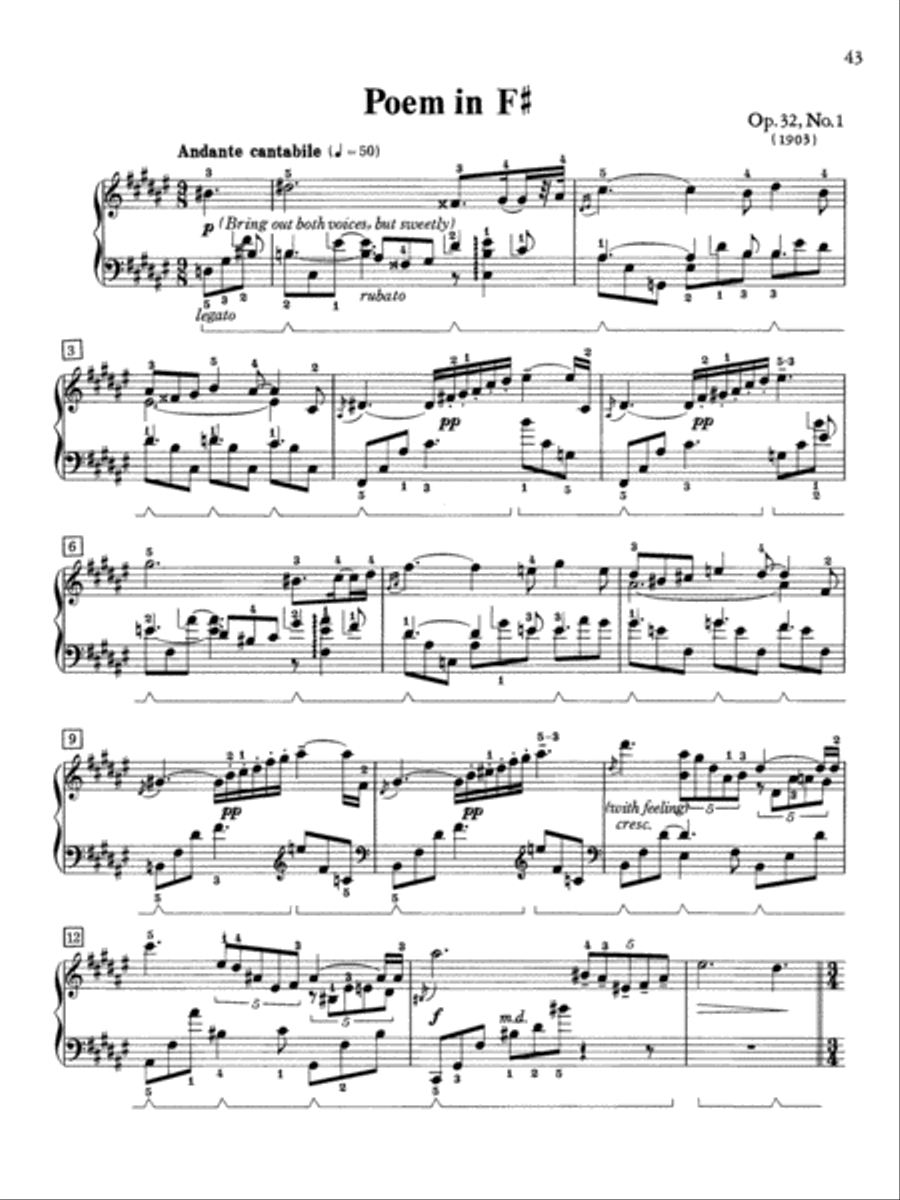 Scriabin -- Selected Works


Available
Ready to ship in 24 hours
Taxes/VAT calculated at checkout.
Detailed Description
Piano - Advanced; Early Advanced; Late Intermediate
SKU: AP.663
Composed by Alexander Scriabin. Edited by Murray Baylor. Masterworks; Piano Collection. Alfred Masterwork Edition. 20th Century; Masterwork; Romantic. Book. 96 pages. Alfred Music #00-663. Published by Alfred Music (AP.663).
ISBN 9780739031902. UPC: 038081032726. English.
Scriabin was the precursor of many trends in 20th-century music-chord clusters, melodic fragmentation, serialism, and the psychedelic combination of sounds and colors now called mixed media. In this compilation of 30 contrasting pieces, the editor has included notations on fingering, pedaling and phrasing.
Song List (30)
Album Leaf in E-Flat [Op. 45, No. 1]
Desire [Op. 57]
Etude in D-Sharp Minor [Op. 8, No. 12]
Etude in F Minor [Op. 42, No. 7]
Etude in F-Sharp [Op. 42, No. 3]
Etude in Fifths [Op. 65, No. 3]
Etude in Sevenths [Op. 65, No. 2]
Eude in C-Sharp Minor [Op. 2, No. 1]
Fourth Sonata in F-Sharp [Op. 30]
Garlands [Op. 73, No. 1]
Ironies [Op. 56, No. 2]
Languorous Dance [Op. 51, No. 4]
Mazurka [Op. 40, No. 1]
Nuances [Op. 56, No. 3]
Peom in D [Op. 32, No. 2]
Poem in F-Sharp [Op. 32, No. 1]
Prelude [Op. 74, No. 2]
Prelude [Op. 74, No. 3]
Prelude for Left Hand Alone [Op. 9, No. 1]
Prelude in A Minor [Op. 11, No. 2]
Prelude in B [Op. 27, No. 2]
Prelude in B Minor [Op. 11, No. 6]
Prelude in C [Op. 11, No. 1]
Prelude in C [Op. 48, No. 2]
Prelude in E Minor [Op. 11, No. 4]
Prelude in G Minor [Op. 27, No. 1]
Prelude in G-Flat [Op. 16, No. 3]
Quasi Valse [Op. 47]
Strangeness [Op. 63, No. 2]
Winged Poem [Op. 51, No. 3]