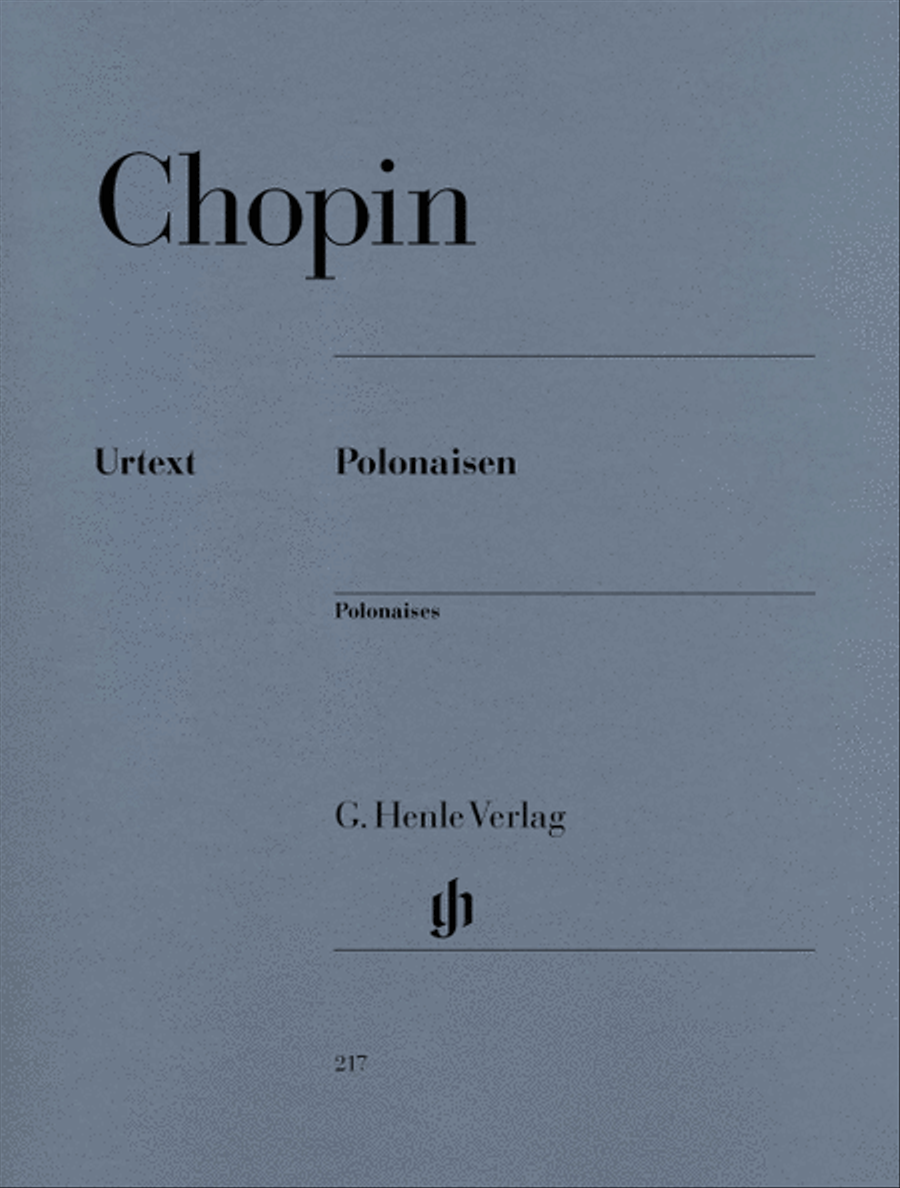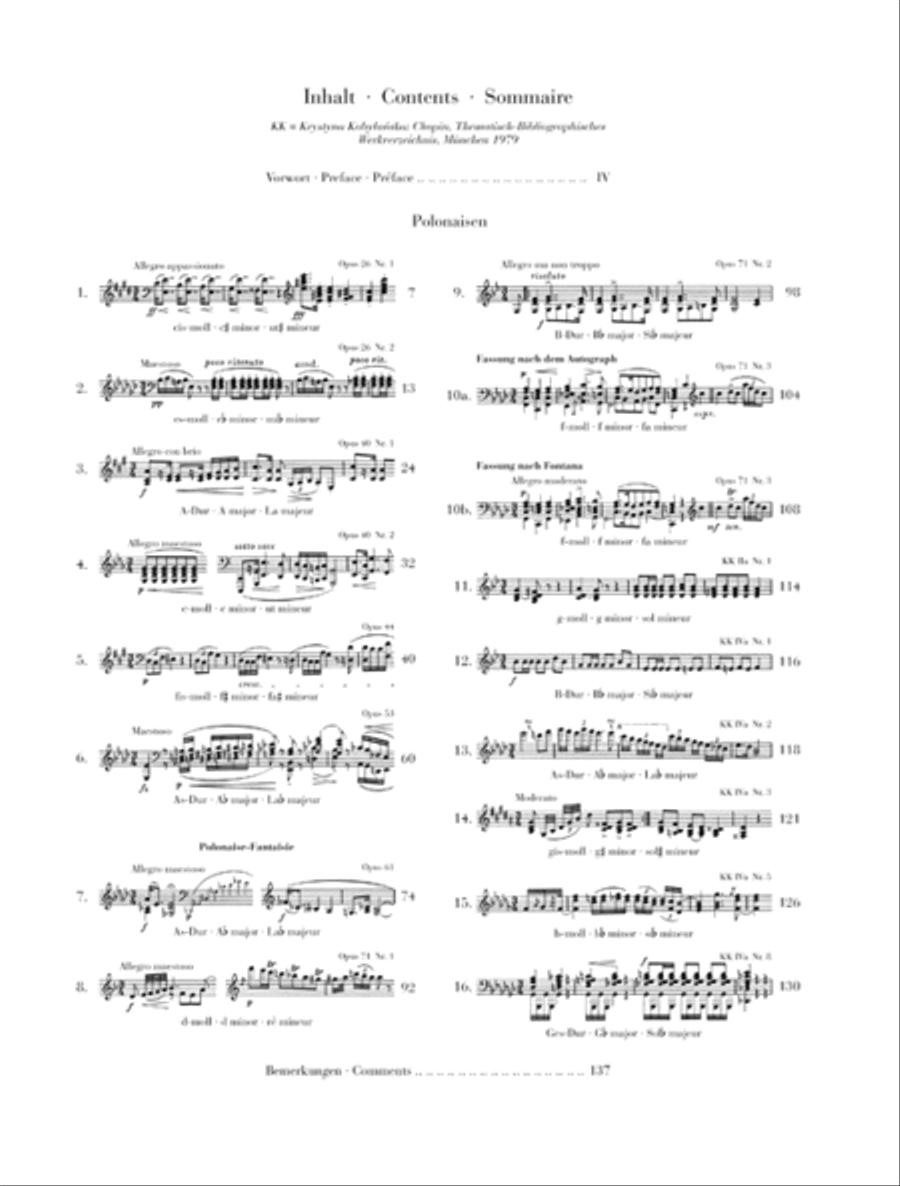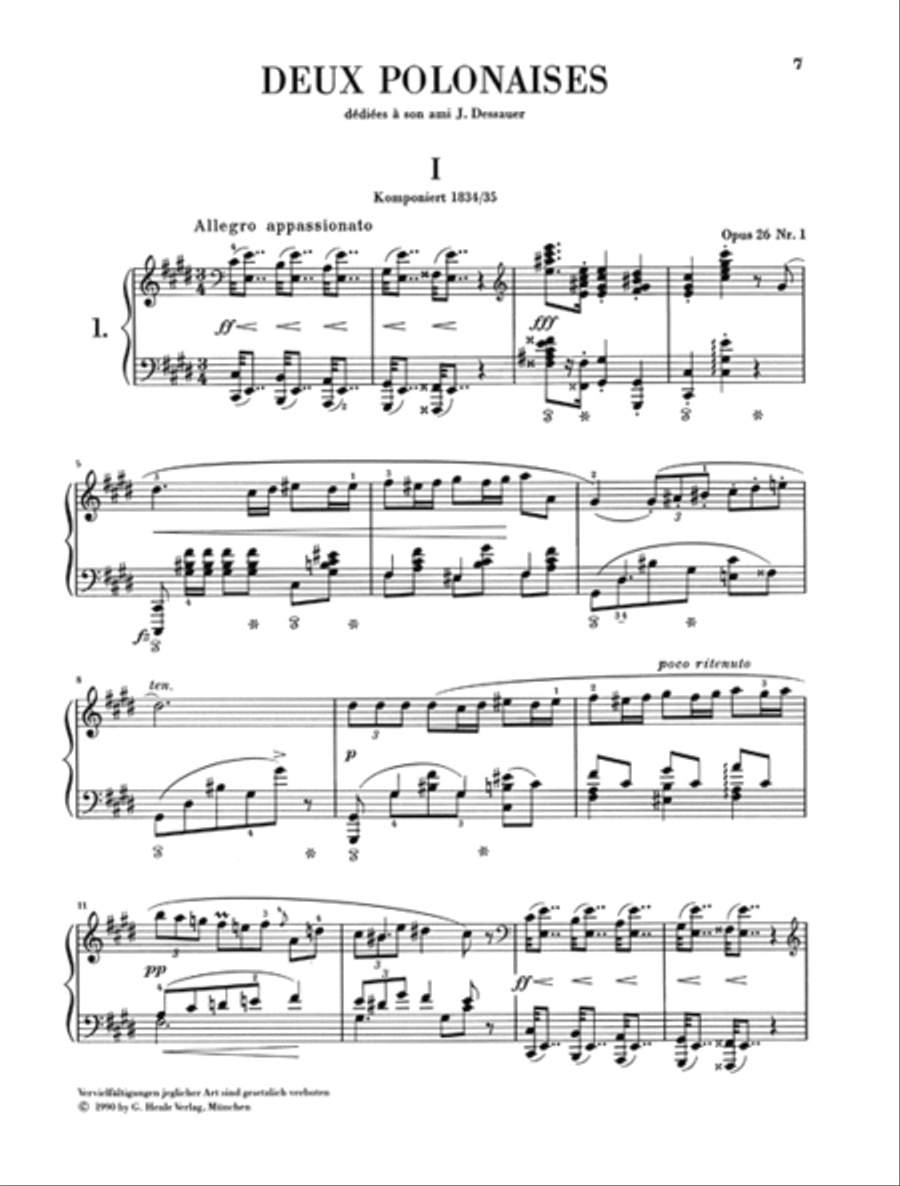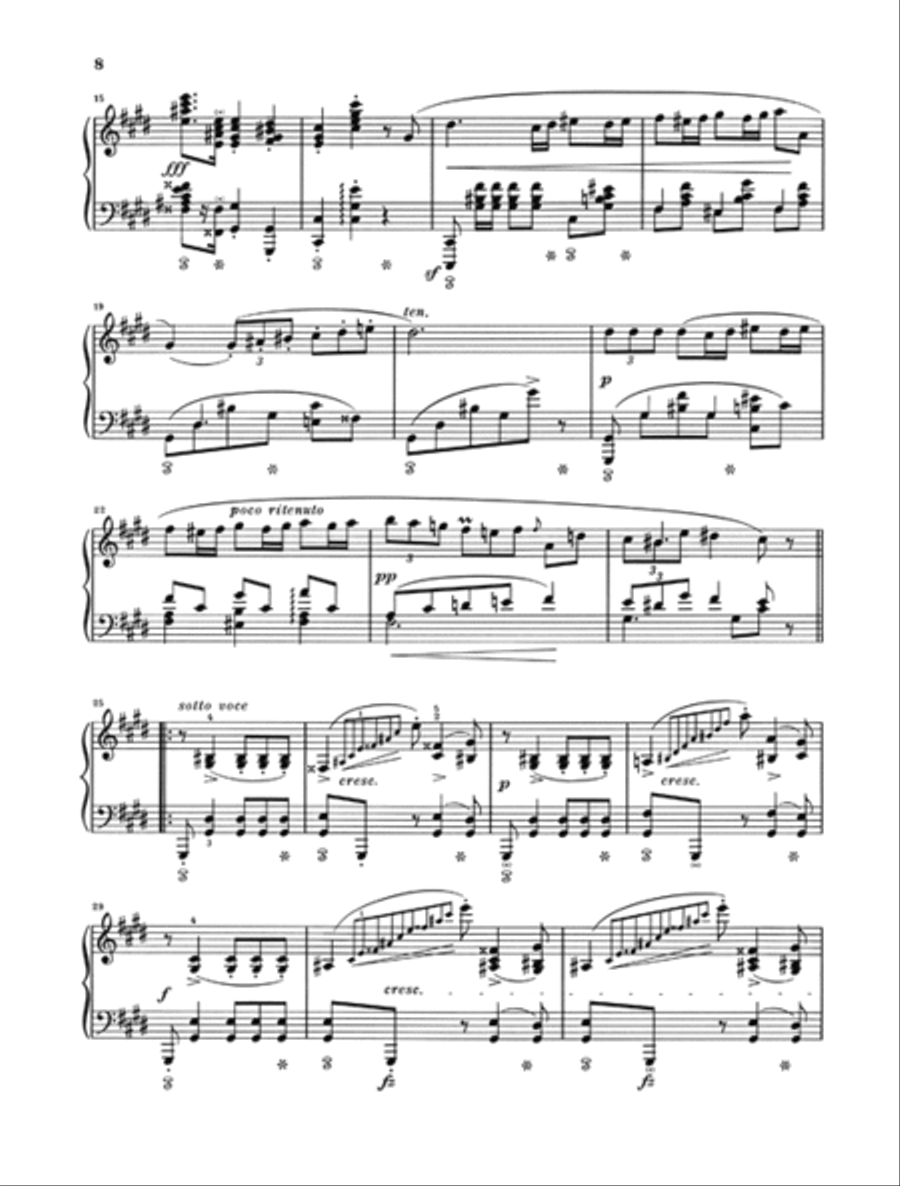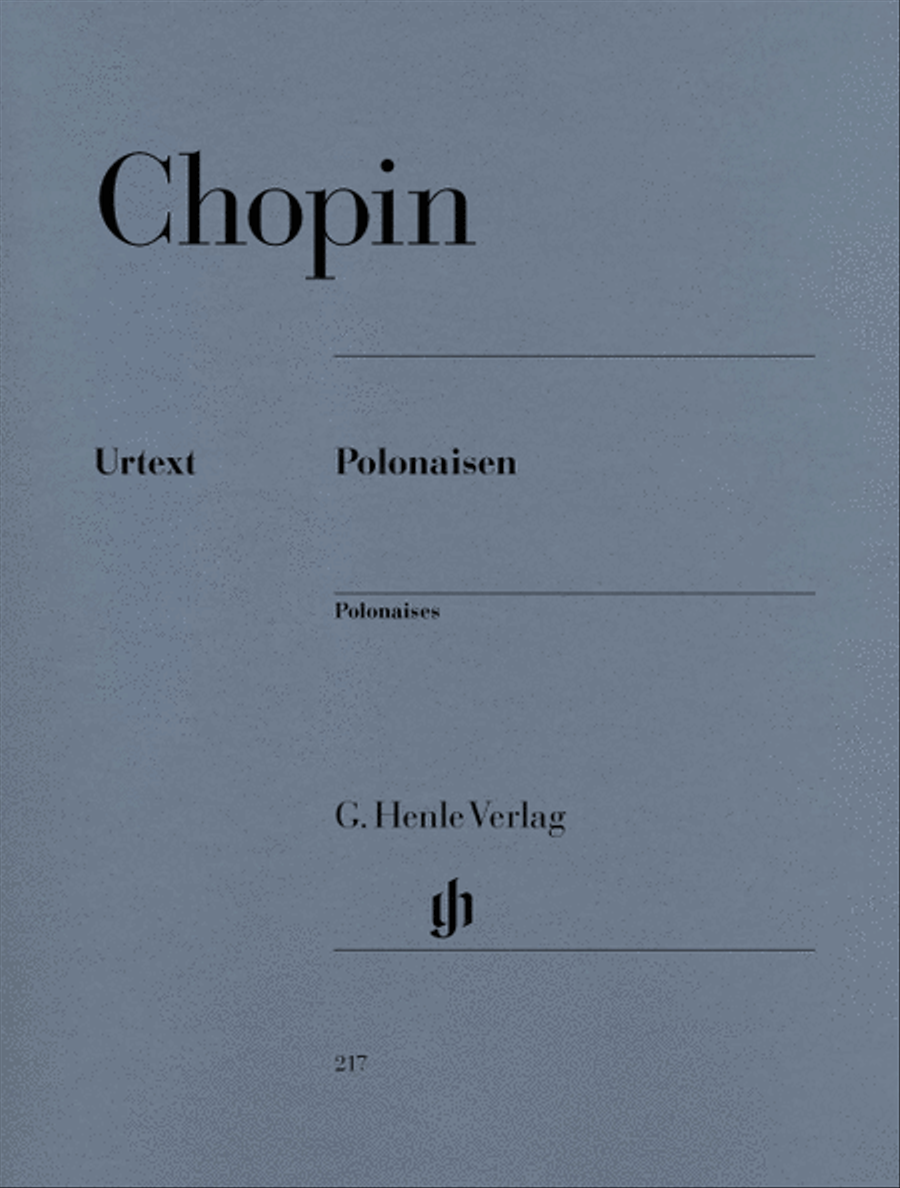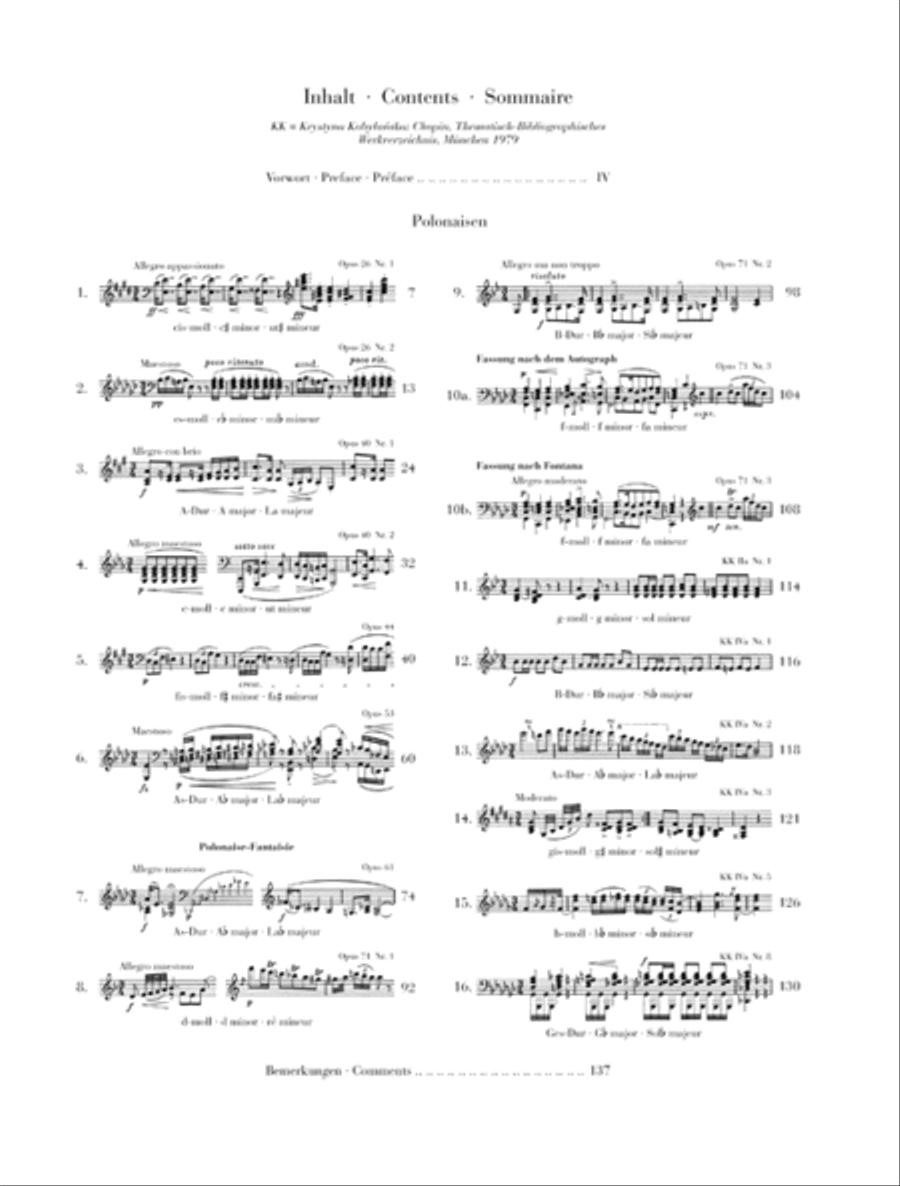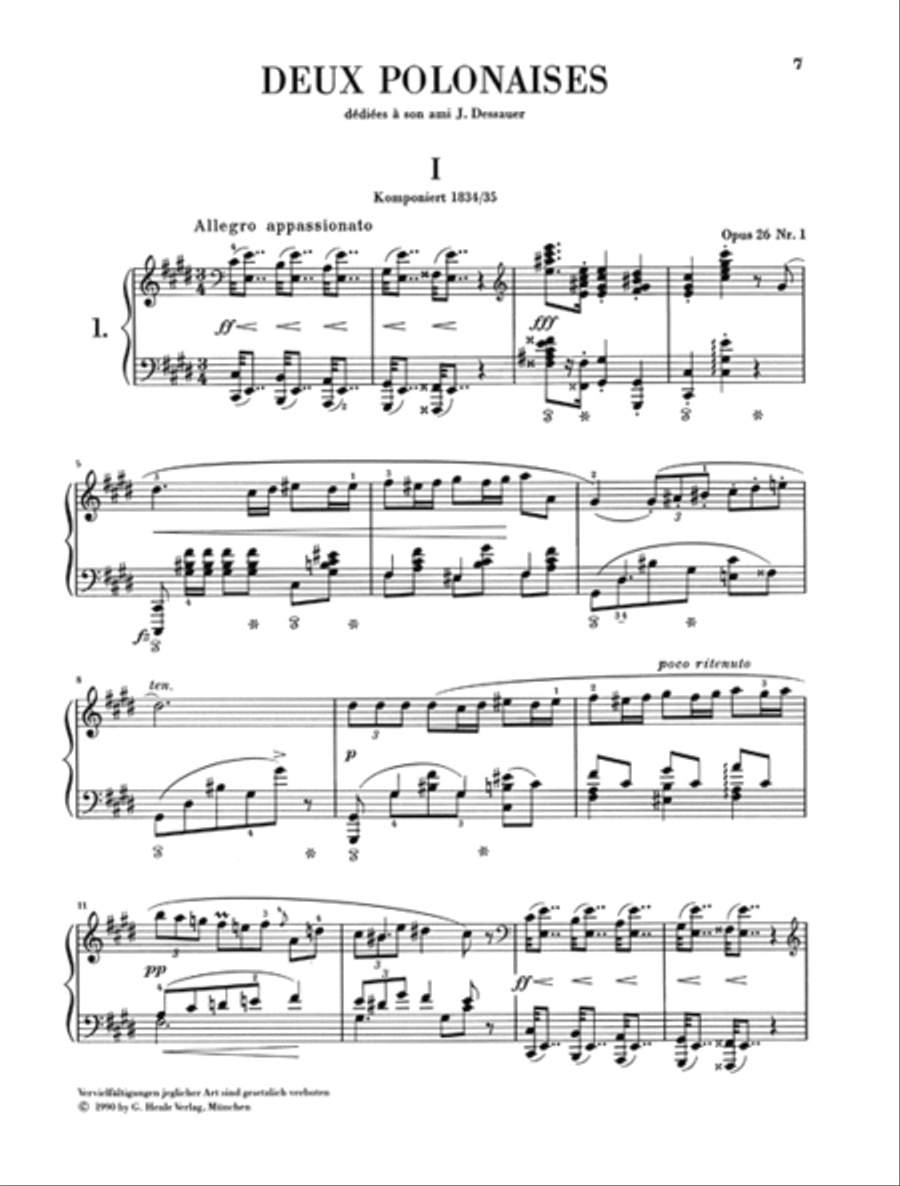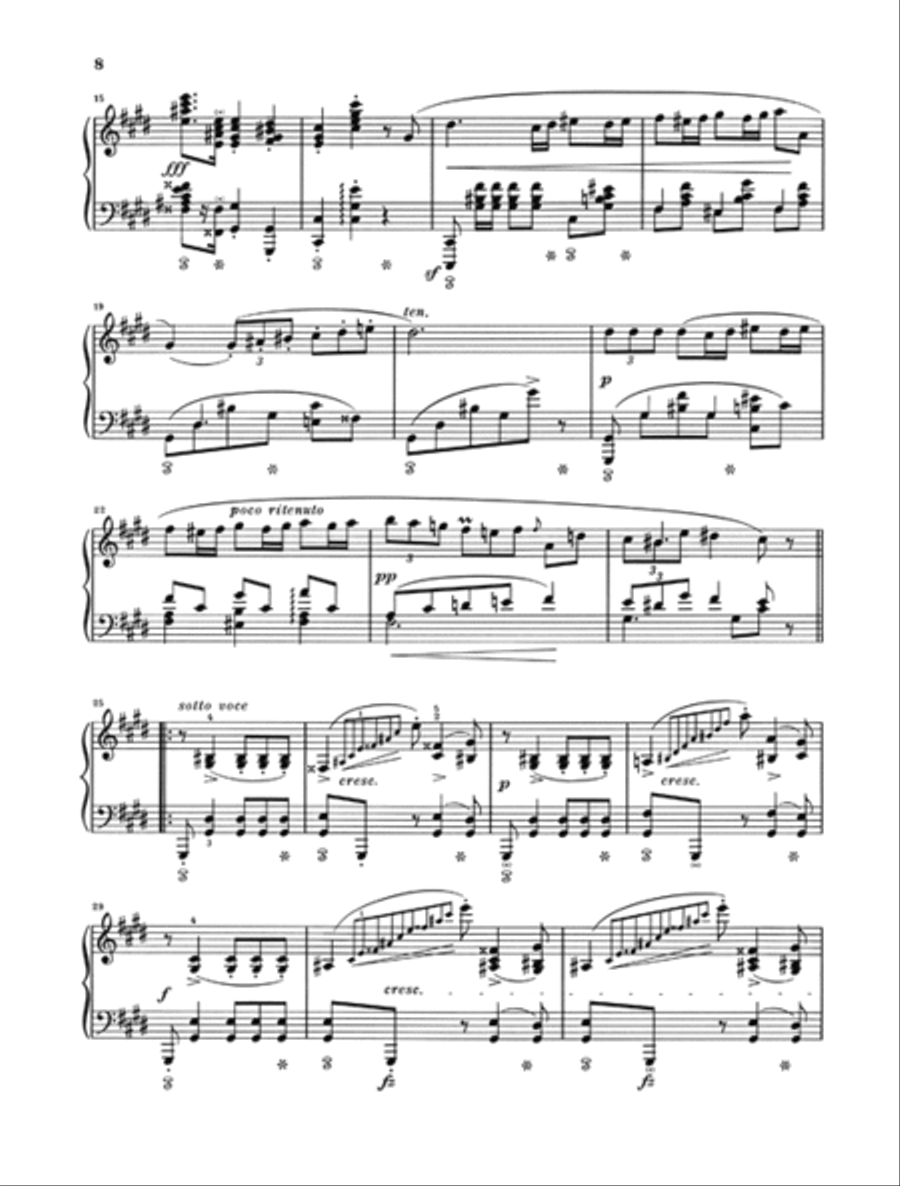 Available
Ready to ship in 24 hours
Taxes/VAT calculated at checkout.
Detailed Description
Piano (Piano solo) - SMP Level 10 (Advanced)
SKU: HL.51480217
Piano Solo
. Composed by Frederic Chopin. Edited by Ewald Zimmermann. Sheet Music. Paperbound. Henle Music Folios. Urtext edition-paper bound. Romantic Period. Collection (softcover). With introductory text, performance notes and fingerings. 160 pages. G. Henle #HN217. Published by G. Henle (HL.51480217).
ISBN 9790201802176. UPC: 9790201802176. 9x12 inches.
The polonaise made its first appearances in stylized dance music in the late 16th century. With his own polonaises, Chopin also declared his allegiance to his native Poland. In a way, the genre had fascinated him since his childhood. His earliest printed work was a Polonaise (KK IIa no. 1 in G minor), which he had written at the age of seven. The first three posthumously published Polonaises op. 71 as well as KK IVa nos. 1-3, 5 and 8 are juvenilia from the Warsaw years. The mature works begin with the seven great Polonaises op. 26 nos. 1 and 2, op. 40 nos. 1 and 2, op. 44 and 53, and, above all, the Polonaise-Fantaisie op. 61 of 1845/46, Chopin's last great piano work. With their mixture of festiveness and refinement, of power and suppleness, of heroic pathos and graceful charm, they all testify to the inimitable artistry of this great composer.
About Henle Urtext
What I can expect from Henle Urtext editions:
error-free, reliable musical texts based on meticulous musicological research - fingerings and bowings by famous artists and pedagogues
preface in 3 languages with information on the genesis and history of the work
Critical Commentary in 1 – 3 languages with a description and evaluation of the sources and explaining all source discrepancies and editorial decisions
most beautiful music engraving
page-turns, fold-out pages, and cues where you need them
excellent print quality and binding
largest Urtext catalogue world-wide
longest Urtext experience (founded 1948 exclusively for "Urtext" editions)
About SMP Level 10 (Advanced)
Very advanced level, very difficult note reading, frequent time signature changes, virtuosic level technical facility needed.
Song List (17)
Polonaise [Militaire], A major, op. 40,1 (Piano solo)
Polonaise [Dramatic], C sharp minor, op. 26,1 (Piano solo)
Polonaise, E flat minor, op. 26,2 (Piano solo)
Polonaise, C minor, op. 40,2 (Piano solo)
Polonaise, F sharp minor, op. 44 (Piano solo)
Polonaise [Oktaven], A flat major, op. 53 (Piano solo)
Polonaise [Polonaise fantasy], A flat major, op. 61 (Piano solo)
Polonaise, D minor, op. 71,1 (Piano solo)
Polonaise, B flat major, op. 71,2 (Piano solo)
Polonaise (version after the autograph), F minor, op. 71,3 (Piano solo)
Polonaise (version after Fontana), F minor, op. 71,3 (Piano solo)
Polonaise, G minor, KK IIa, 1 (Piano solo)
Polonaise, B flat major, KK IVa, 1 (Piano solo)
Polonaise, A flat major, KK IVa, 2 (Piano solo)
Polonaise, G sharp minor, KK IVa, 3 (Piano solo)
Polonaise, B flat minor, KK IVa, 5 (Piano solo)
Polonaise, G flat major, KK IVa, 8 (Piano solo)