Koncert pro violoncello a orchestr for Violoncello and Orchestra b minor, Op. 104

Arrangement for Violoncello and Piano by the Composer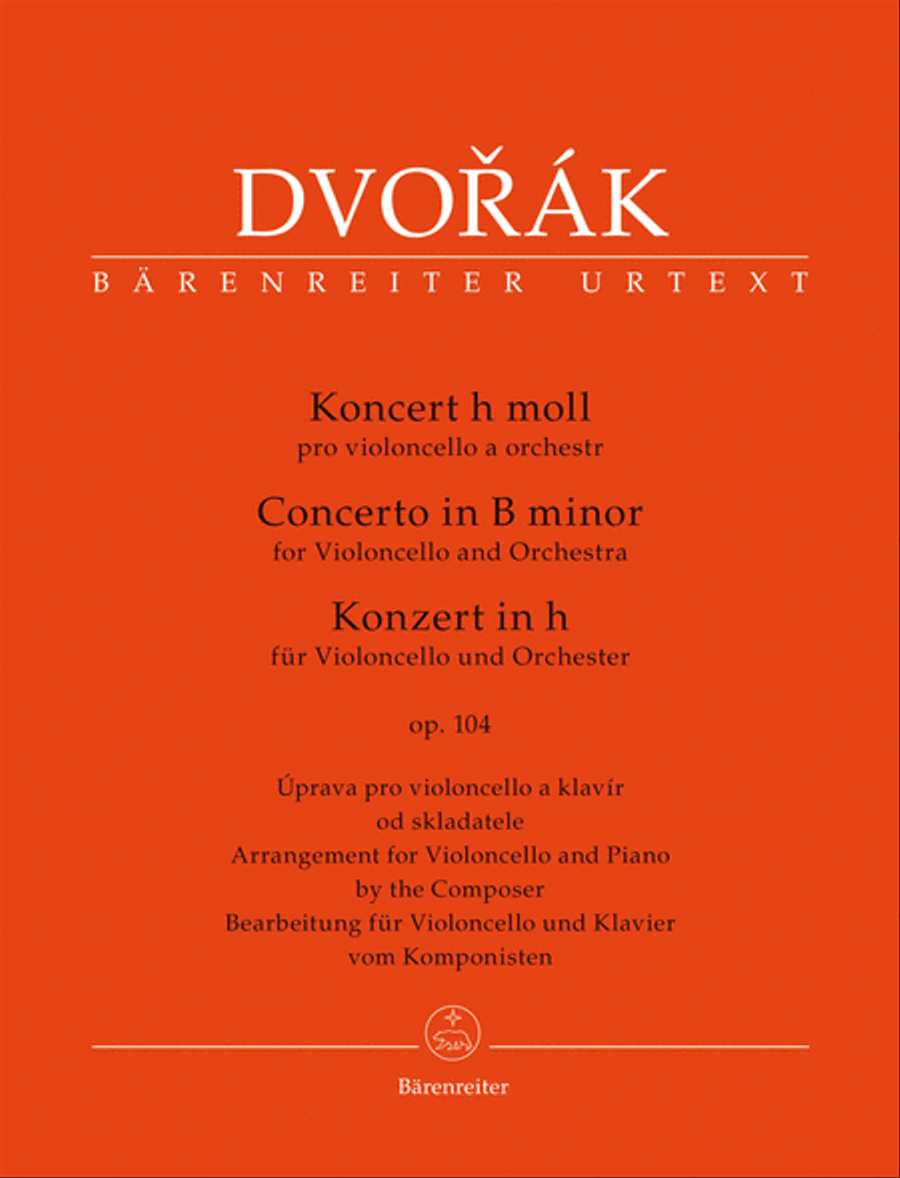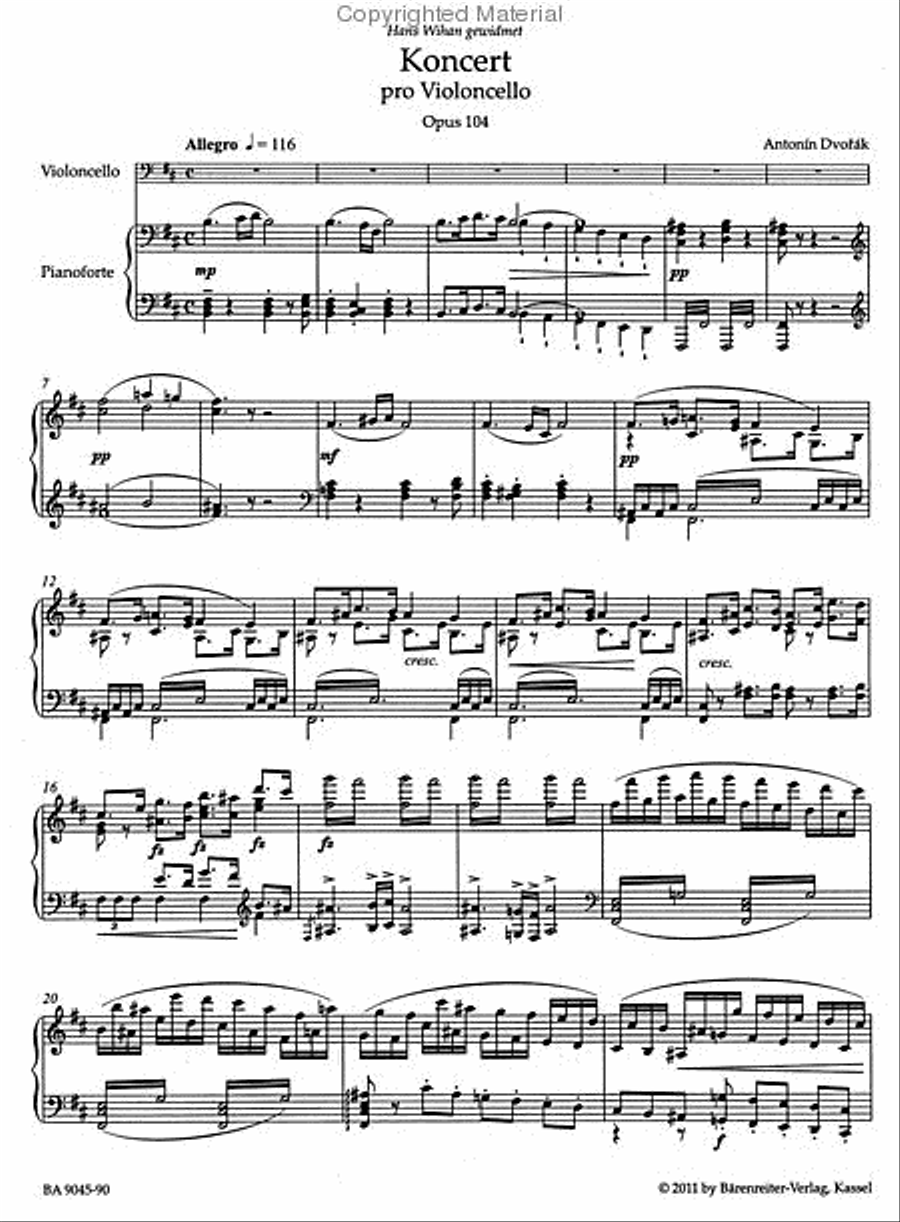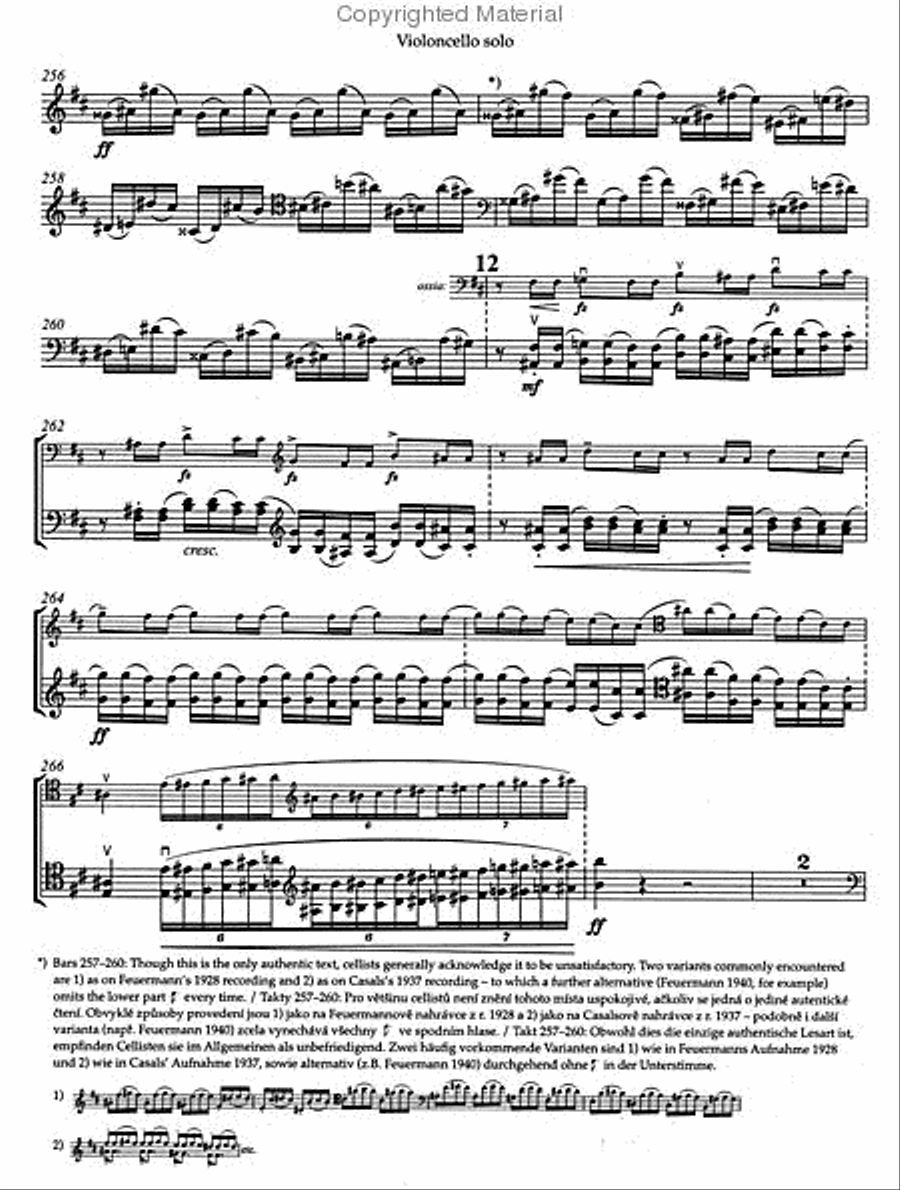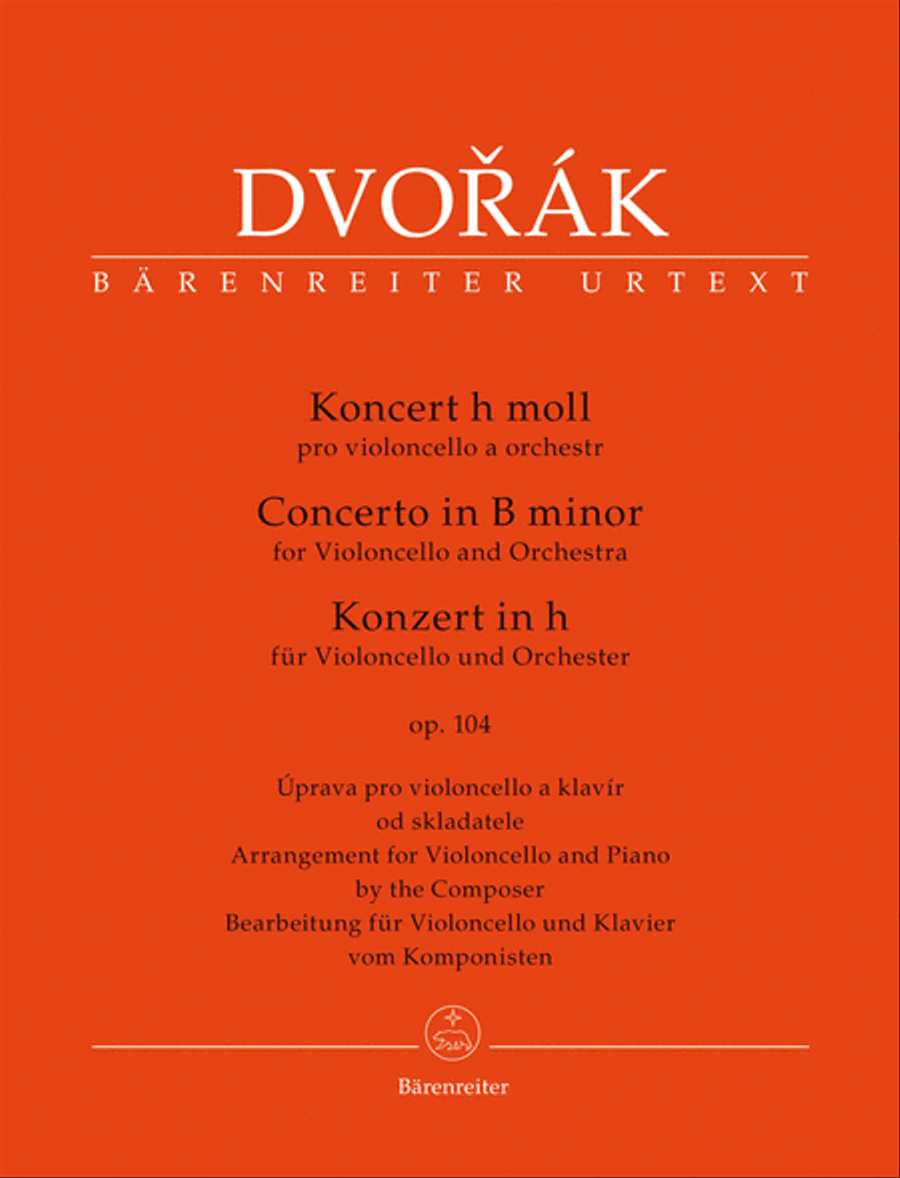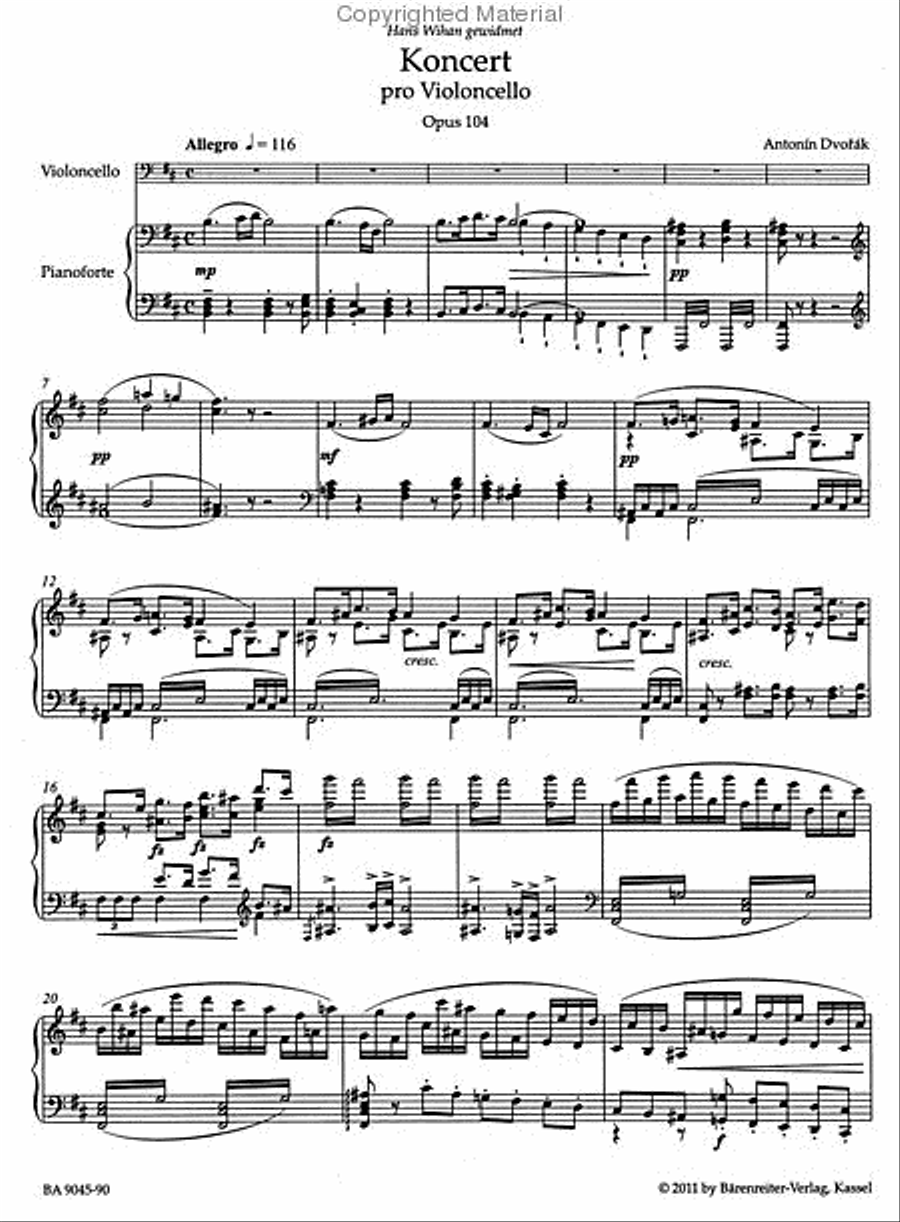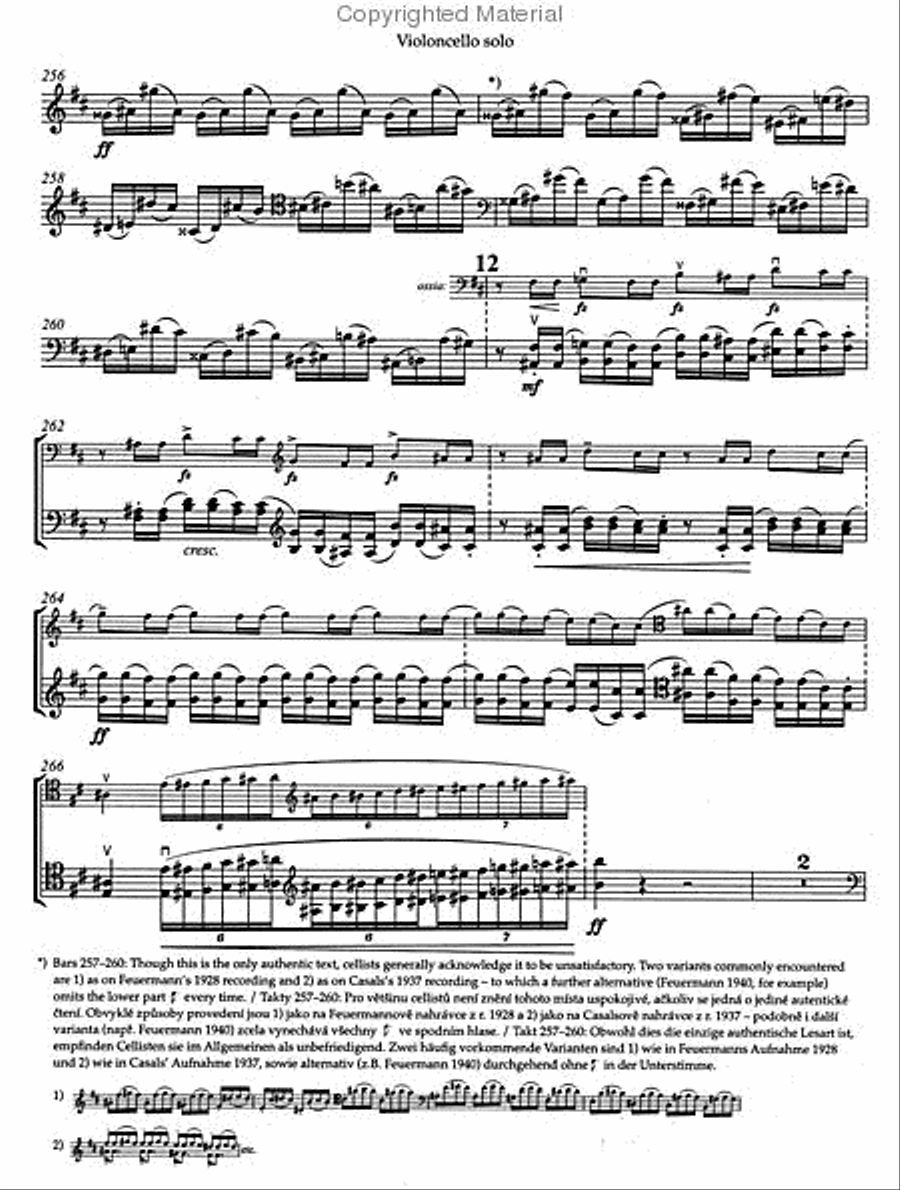 Koncert pro violoncello a orchestr for Violoncello and Orchestra b minor, Op. 104

Arrangement for Violoncello and Piano by the Composer
Available
Ready to ship in 24 hours
Taxes/VAT calculated at checkout.
Detailed Description
Violoncello, Orchestra (Violoncello solo, Piano)
SKU: BA.BA09045-90
Arrangement for Violoncello and Piano by the Composer
. Composed by Antonin Dvorak. Edited by Jonathan Del Mar. Arranged by Antonin Dvorak. This edition: urtext edition. Stapled. Barenreiter Urtext. Piano reduction, Part. Opus 104. 48/21 pages. Duration 37 minutes. Baerenreiter Verlag #BA09045_90. Published by Baerenreiter Verlag (BA.BA09045-90).
ISBN 9790006537631. 32.5 x 25.5 cm inches. Key: B minor. Text Language: English/Czech/German.
Like every other great 19th-century solo concerto, Dvorak's famous Cello Concerto was a collaboration between composer and virtuoso. It has long been known that certain solo passages in Dvorak's autograph score were actually written by the cellist Hanus Wihan; but Barenreiter's edition now reveals that some details in the orchestral parts are also in his writing, showing just how closely the two musicians were working together.

The editor Jonathan Del Mar has painstakingly examined all the surviving sources, including two that have hitherto been either ignored or crucially undervalued, in order to produce an authoritative edition which restores - for the first time since the original edition was published in 1896 - Dvorak's final and definitive version of the solo cello part. This differs, in details, in almost every bar from the version found in all other modern editions, while hundreds of corrections have also been made to the orchestral parts.

* With Dvorak's final and definitive version of the solo cello part
* With hundreds of corrections in the solo cello part as well as the orchestral parts
* With hitherto unknown details regarding the collaboration between Dvorak and Wihan
* With Dvorak's original piano reduction
* With Feuermann's and Casals' alternatives to a passage in the first movement.