Complete Shorter Works for Solo Piano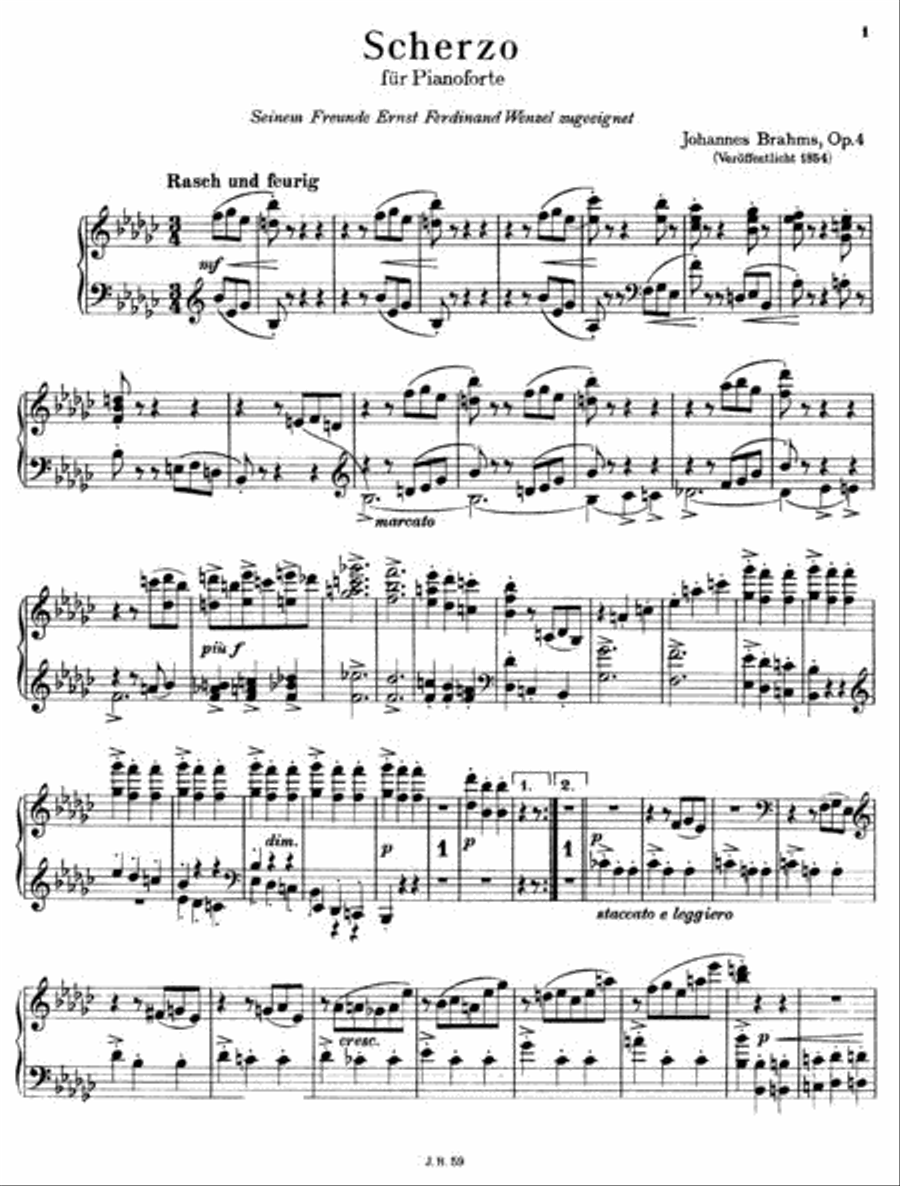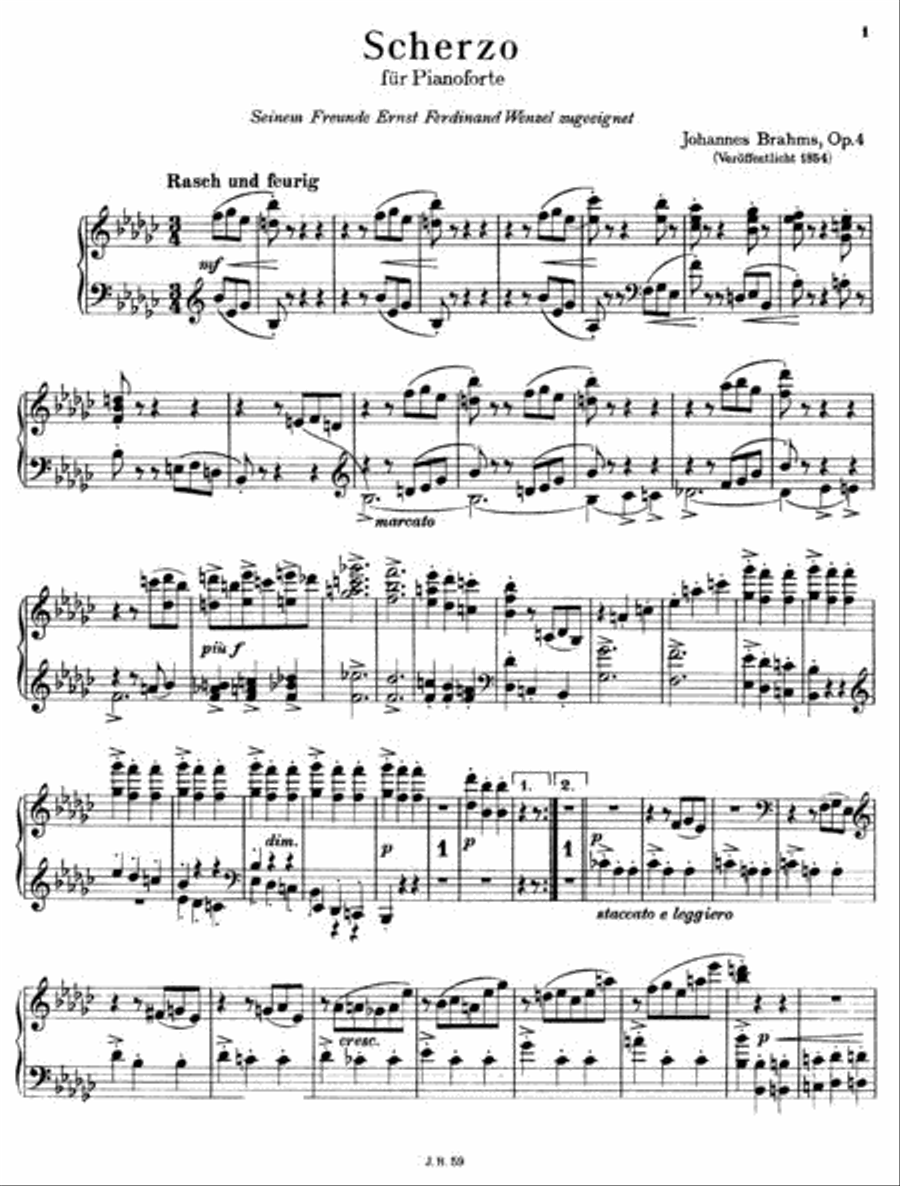 Complete Shorter Works for Solo Piano


Available
Ready to ship in 24 hours
Taxes/VAT calculated at checkout.
Detailed Description
Solo piano - SMP Level 10 (Advanced)
SKU: AP.6-226514
Composed by Johannes Brahms. Masterworks; Piano Collection. Dover Edition. Masterwork; Romantic. Collection. With standard notation and introductory text (does not include words to the songs). 188 pages. Dover Publications #06-226514. Published by Dover Publications (AP.6-226514).
ISBN 9780486226514. UPC: 9780486226514. 9x12 inches. English.
All solo music not in other two volumes. Waltzes, Scherzo in E-flat Minor, 8 Pieces, Rhapsodies, Fantasies, Intermezzi, etc. Vienna Gesellschaft der Musikfreunde edition.

This title has selections that range in difficulty from SMP Level 9-10.
About SMP Level 10 (Advanced)
Very advanced level, very difficult note reading, frequent time signature changes, virtuosic level technical facility needed.
Song List (36)
Scherzo, Eb Minor, Op. 4
Ballades, Op. 10: 1. "Edward," D Minor
Ballades, Op. 10: 2. Andante, D Major
Ballades, Op. 10: 3. Intermezzo, Allegro, B Minor
Ballades, Op. 10: 4. Andante con moto, B Major
Waltzes, Op. 39 (Simplified Edition)
Eight Pieces (Klavierstucke), Op. 76: 1. Capriccio, F# Minor
Eight Pieces (Klavierstucke), Op. 76: 2. Capriccio, B Minor
Eight Pieces (Klavierstucke), Op. 76: 3. Intermezzo, Ab Major
Eight Pieces (Klavierstucke), Op. 76: 4. Intermezzo, Bb Major
Eight Pieces (Klavierstucke), Op. 76: 5. Capriccio, C# Minor
Eight Pieces (Klavierstucke), Op. 76: 6. Intermezzo, A Major
Eight Pieces (Klavierstucke), Op. 76: 7. Intermezzo, A Minor
Eight Pieces (Klavierstucke), Op. 76: 8. Capriccio, C Major
Two Rhapsodies, Op. 79: 1. Agitato, B Minor
Two Rhapsodies, Op. 79: 2. Molto passionato, G Minor
Fantasies, Op. 116: 1. Capriccio, D Minor
Fantasies, Op. 116: 2. Intermezzo, A Minor
Fantasies, Op. 116: 3. Capriccio, G Minor
Fantasies, Op. 116: 4. Intermezzo, E Major
Fantasies, Op. 116: 5. Intermezzo, E Minor
Fantasies, Op. 116: 6. Intermezzo, E Major
Fantasies, Op. 116: 7. Capriccio, D Minor
Three Intermezzi, Op. 117: 1. Andante moderato, Eb Major
Three Intermezzi, Op. 117: 2. Andante non troppo, Bb Minor
Three Intermezzi, Op. 117: 3. Andante con moto, C# Minor
Six Pieces (Klavierstucke), Op. 118: 1. Intermezzo, A Minor
Six Pieces (Klavierstucke), Op. 118: 2. Intermezzo, A Major
Six Pieces (Klavierstucke), Op. 118: 3. Ballade, G Minor
Six Pieces (Klavierstucke), Op. 118: 4. Intermezzo, F Minor
Six Pieces (Klavierstucke), Op. 118: 5. Romance, F Major
Six Pieces (Klavierstucke), Op. 118: 6. Intermezzo, Eb Minor
Four Pieces (Klavierstucke), Op. 119: 1. Intermezzo, B Minor
Four Pieces (Klavierstucke), Op. 119: 2. Intermezzo, E Minor
Four Pieces (Klavierstucke), Op. 119: 3. Intermezzo, C Major
Four Pieces (Klavierstucke), Op. 119: 4. Rhapsody, Eb Major