America's All-Time Favorite Piano Pieces

Library of Series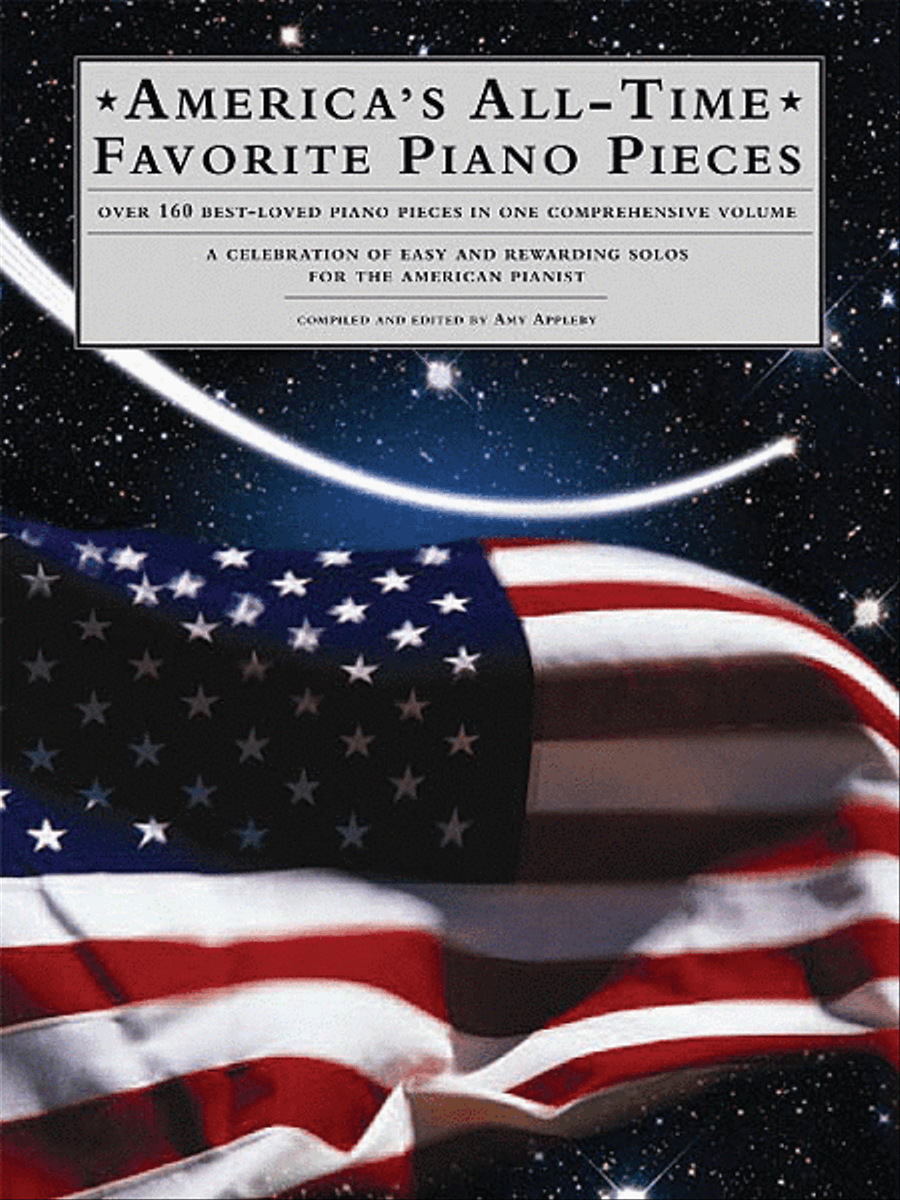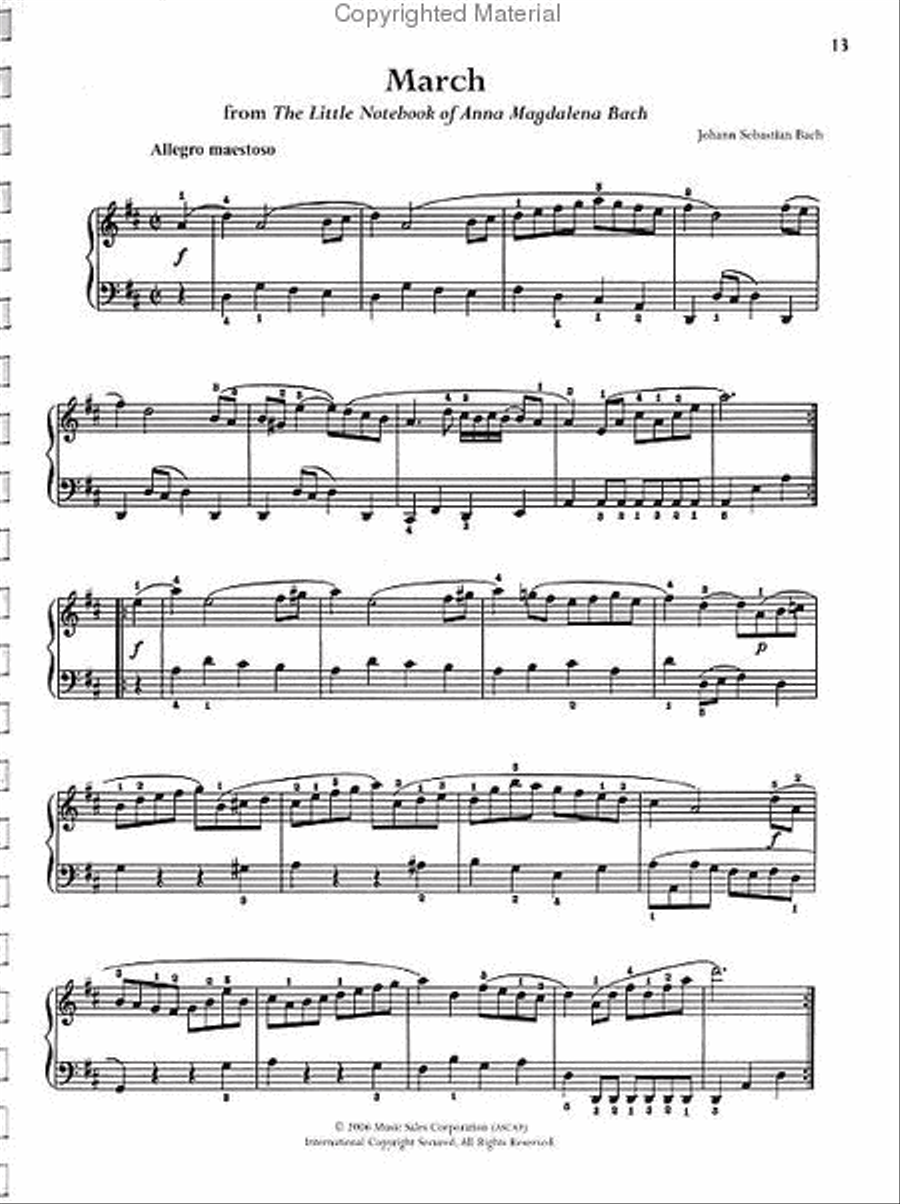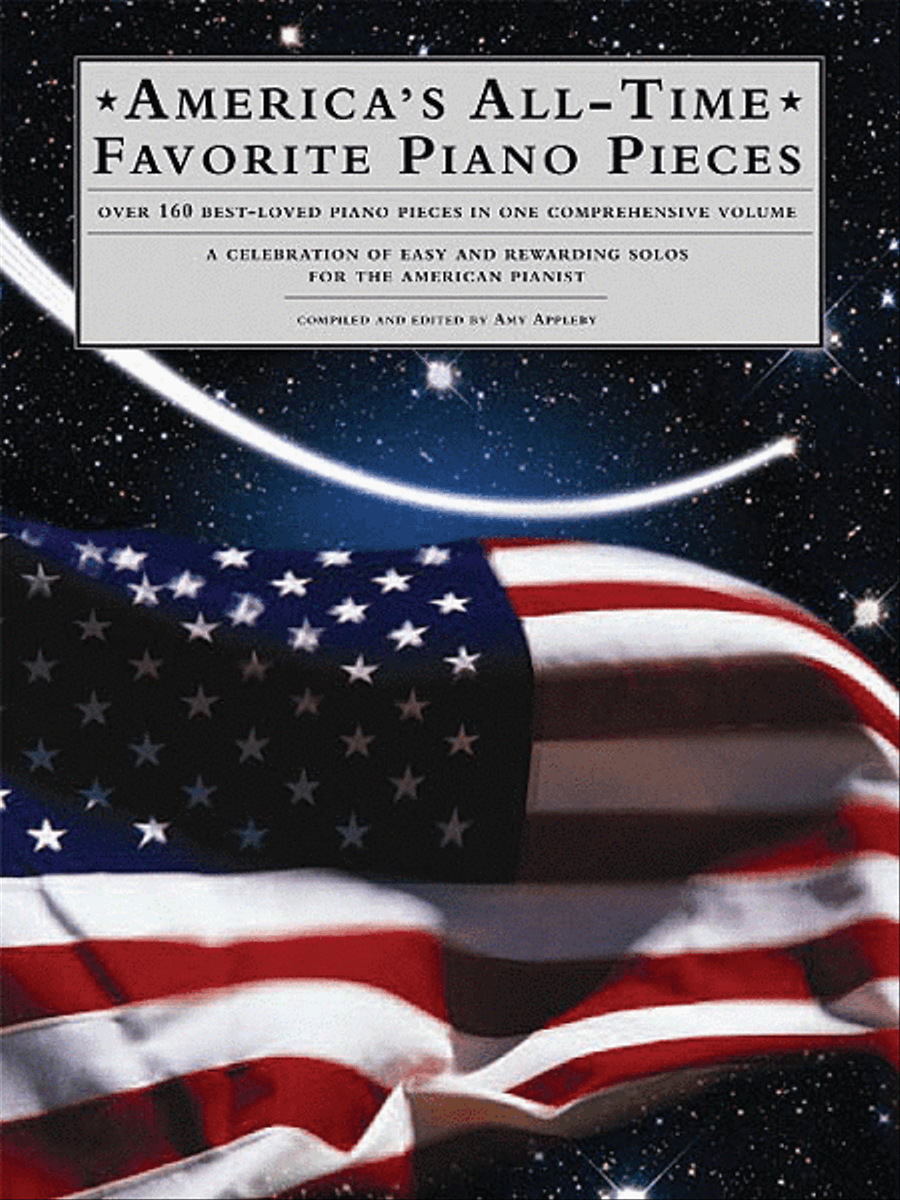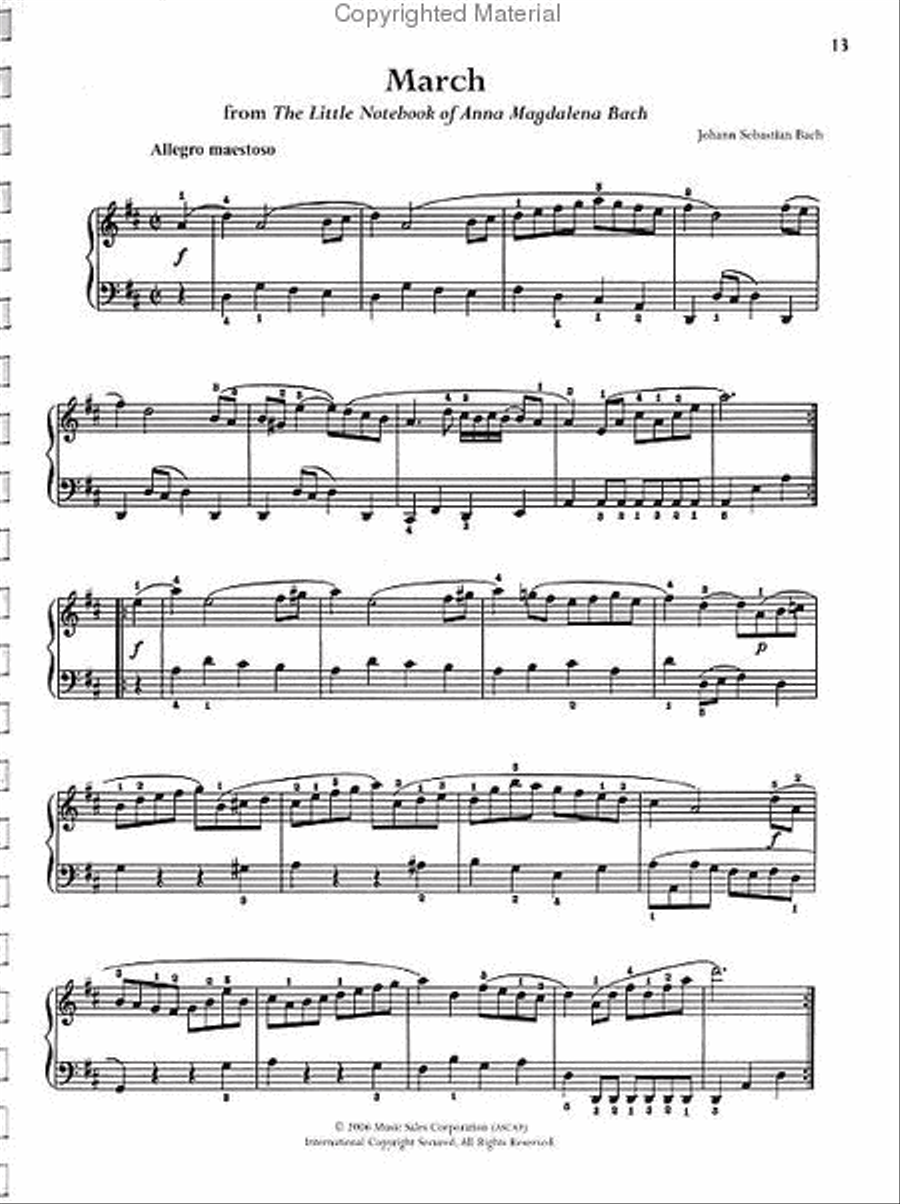 America's All-Time Favorite Piano Pieces

Library of Series
Available
Ready to ship in 24 hours
Taxes/VAT calculated at checkout.
Detailed Description
Piano Solo Piano/Keyboard
SKU: HL.14001784
Library of Series
. By Amy Appleby. By Various. Edited by Amy Appleby. Arranged by Amy Appleby. Music Sales America. Folk, Patriotic, Standards. Softcover. 320 pages. Music Sales #AM985325. Published by Music Sales (HL.14001784).
ISBN 9780825634680. UPC: 752187985327. 9.5x12.0x1.31 inches.
Over 160 of the best-loved piano pieces together in one comprehensive volume! This is a celebration of easy and rewarding solos for the American pianist. Nowhere else will you find gathered together in one piano treasury so many of America's favorite folk songs, patriotic solos, ragtime gems, blues instrumentals, and jazz standards - along with the beloved classical masterpieces of Bach, Beethoven, Brahms, Chopin, Debussy, Handel, Mendelssohn, Mozart, Schubert, Schumann, Strauss, and Tchaikovsky.
Song List (157)
Reverie
Largo
The Chrysanthemum
Estudiantina
On The Banks Of The Wabash
Battle Hymn Of The Republic
Home on the Range
The Washington Post
Sleepers Awake
The Red, White And Blue
The Marines' Hymn
Carry Me Back To Old Virginny
Minuet
March
Fascination
Auld Lang Syne
Waltz
America
Serenade
My Old Kentucky Home
None But the Lonely Heart
Polonaise
Glow Worm
They Didn't Believe Me
Shenandoah
Tales from the Vienna Woods
Theme
Red River Valley
Parade of the Tin Soldiers
Give My Regards to Broadway
Traumerei
Deep River
Two-Part Invention No.8
Symphony No.7
A Pretty Girl Is Like A Melody
Way Down Upon The Swanee River
Symphony No.9
Marche Militaire
Some of These Days
Chopsticks
Symphony Pathetique
Prelude
Prelude No.1
Sonata in G
Dance of the Sugar Plum Fairy
Canon
Two-part Invention No.1 In C
Prelude No.2
Tambourin
Symphony No.5
Danny Boy
Piano Concerto No.20 In D Minor K.466
Clair De Lune
The Swan
Fur Elise
Lacrimosa
Fantaisie Impromptu Op.66
You're A Grand Old Flag
Air On The G String
Wedding March
After You've Gone
I'm Always Chasing Rainbows
Come, Ye Thankful People, Come
Carolina In The Morning
Unfinished Symphony
When Johnny Comes Marching Home
New World Symphony
Ciribiribin
Yankee Doodle Dandy
Bridal Chorus
Piano Concerto No.21 In C
Moonlight Sonata
Barcarolle
I'll Build A Stairway To Paradise
I'm Forever Blowing Bubbles
In The Shade Of The Old Apple Tree
Kentucky Babe
Pretty Baby
Hallelujah Chorus
Chanson Triste
What Child Is This?
Jesu, Joy Of Man's Desiring
Ain't We Got Fun
Way Down Yonder In New Orleans
Bugle Call Rag
TO a Wild Rose
The Happy Farmer
The Wild Horseman
Tenting Tonight
Thunder And Blazes
The Caissons Go Rolling Along
The American Patrol
She Wore A Yellow Ribbon
Keep the Home Fires Burning
Hail, Columbia
Hail To The Chief
Rally Round The Flag
Anchors Aweigh
Chicago
Swanee
Meet Me in St. Louis, Louis
Rock-A-Bye Your Baby With A Dixie Melody
On Top of Old Smoky
Bill Bailey
You Made Me Love Me
Eroica Symphony
Morning
Skaters Waltz
O Holy Night
Home, Sweet Home
Anniversary Waltz
Brightest And Best
Dallas Blues
Sonata Pathetique
Rondo Alla Turca
Musette
The Entertainer
Semper Fidelis
The Dove
I Love A Piano
When The Saints Go Marching In
The Whistler And His Dog
O Come, All Ye Faithful
Melody in F
Minuet In G
The Stars And Stripes Forever
Tango
The Sidewalks of New York
Moonlight Bay
Hungarian Dance No.5
Hark! The Herald Angels Sing
The Golden Wedding
Symphony No.104
Andante cantabile
Liebestraum
Romance
Habanera
Alexander's Ragtime Band
Amazing Grace
Nocturne
Air
The Liberty Bell
Over There
Spring Song
The Blue Danube Waltz Op.314
Havah Nagilah
Aloha Oe
The Star-Spangled Banner
America, the Beautiful
Maple Leaf Rag
Silent Night
St. Louis Blues
Over The Waves
The Young Prince and The Young Princess
The Yellow Rose of Texas
Piano Concerto No.1
Sonata in A