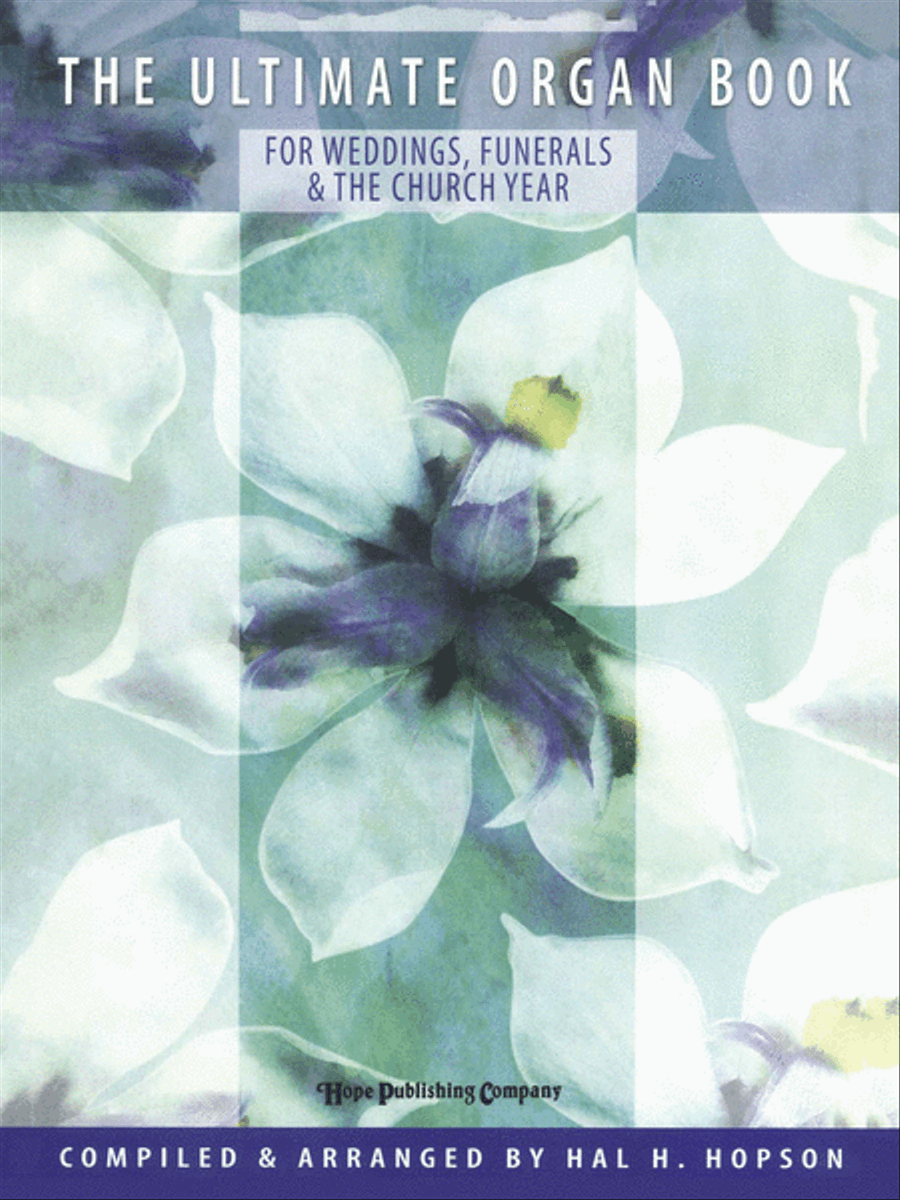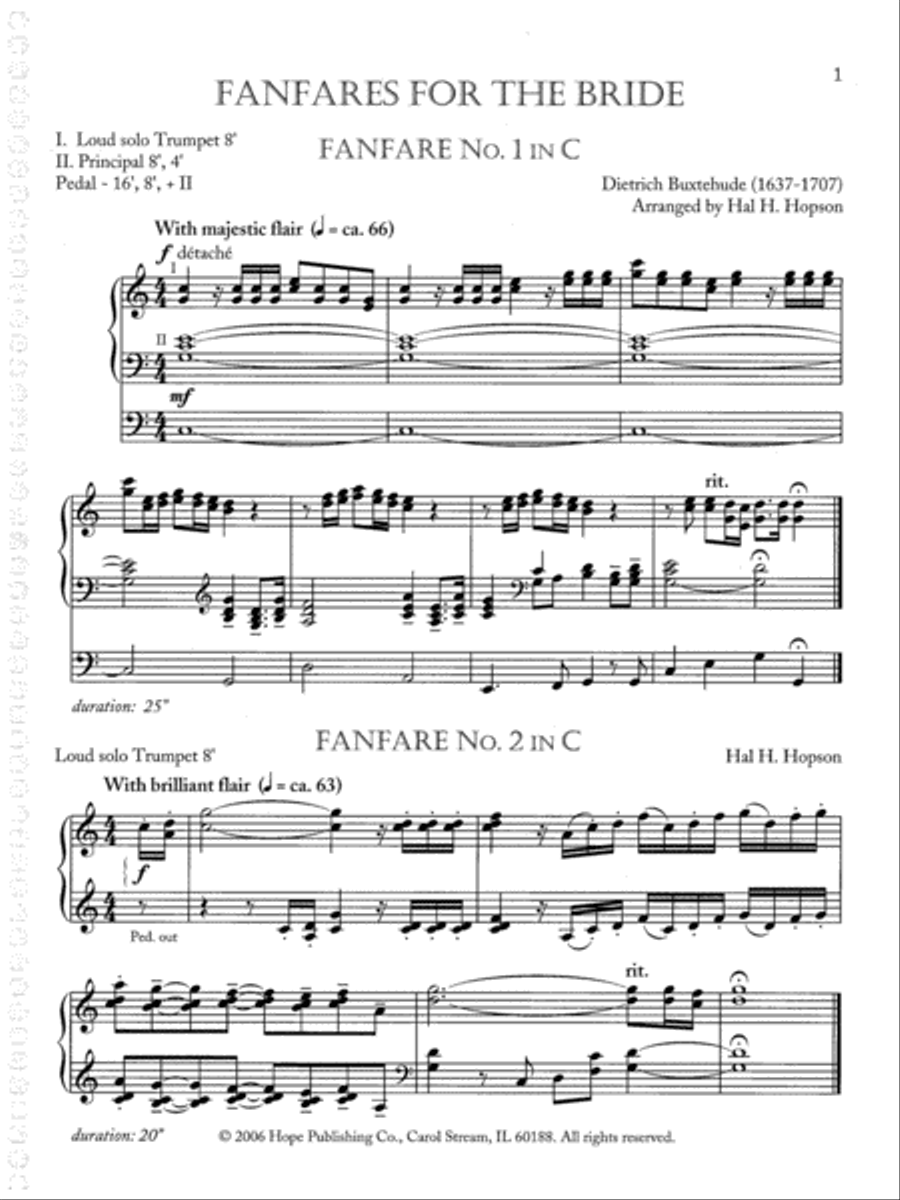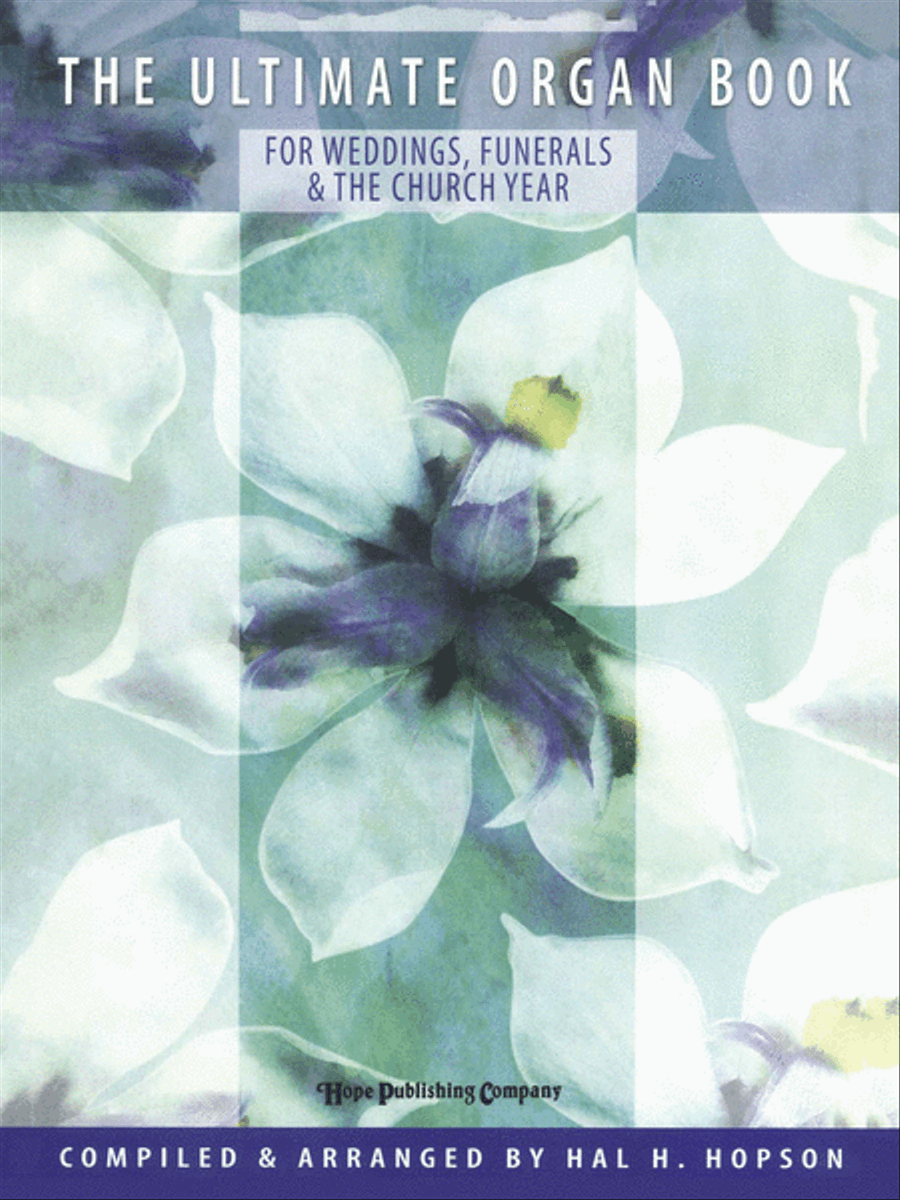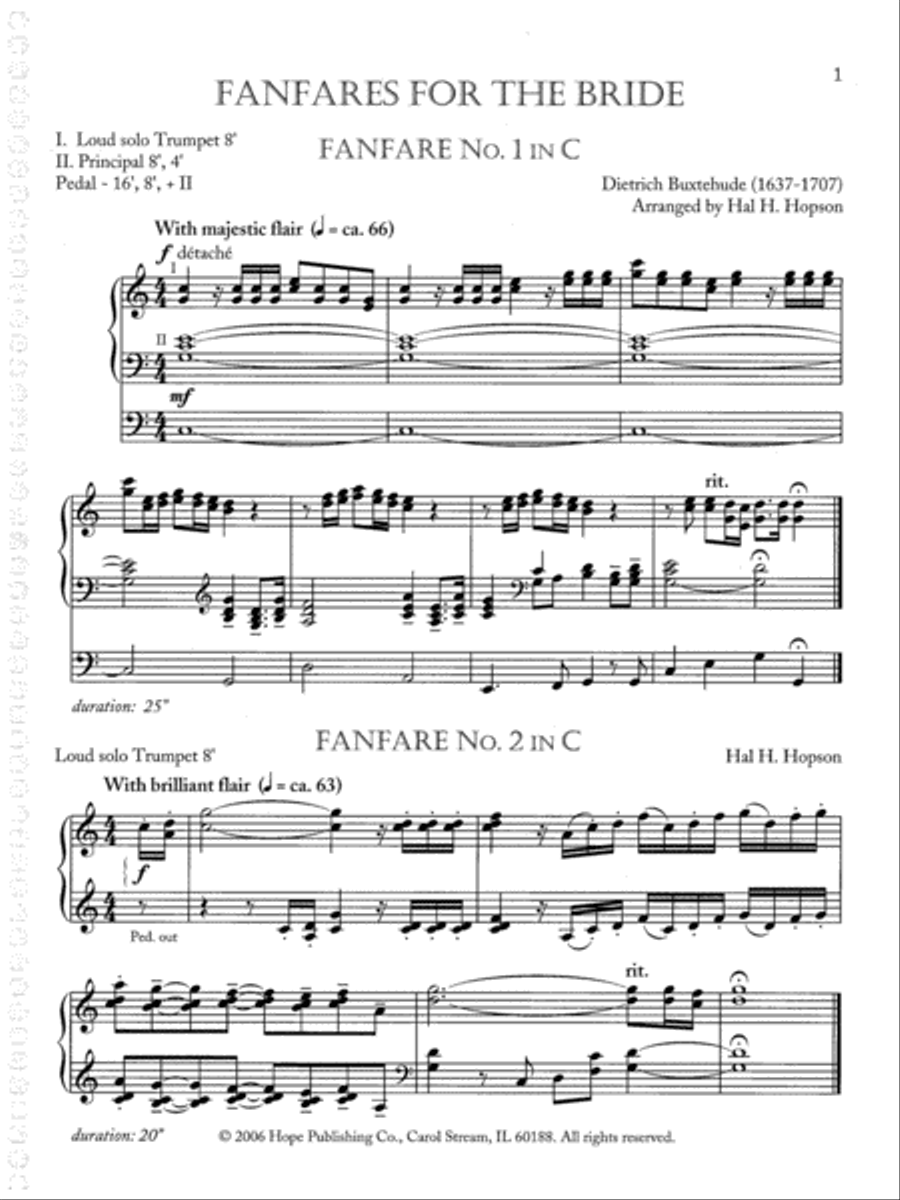 Available
Ready to ship in 24 hours
Taxes/VAT calculated at checkout.
Detailed Description
None organ - intermediate
SKU: HP.8315
Composed by Various. This edition: Complete. Collection. Library Builders. Wedding, General Worship, Sacred. Book. 20 pages. Hope Publishing Company #8315. Published by Hope Publishing Company (HP.8315).
UPC: 763628183158. By Various Writers.
151 popular titles by Various Writers This collection is a comprehensive compilation of organ music including a total of 151 titles.
It is perhaps the most exhaustive volume of its type to have ever been published. The compiler has given careful attention to the needs of the church organist for interesting and practical organ literature of varying levels of difficulty for weddings, funerals, ordinary times in the church year, and for special seasons and days.
Song List (169)
A Mighty Fortress Is Our God
A Wedding Voluntary
Abide, O Dearest Jesus
Abide with Me
Adagio (Galuppi)
Adagio (from Oboe Concerto)
Adagio in A Flat (from Organ Sonata Number 1)
Adagio In G Minor
Air (From Orchestral Suite No. 3)
Air (From Water Music)
All Glory Be To God On High
All Glory, Laud, And Honor
Allegretto (from Four Seasons)
Allegro (Purcell)
Allegro (Scarlatti)
Allegro (from Concertato In A Major)
Allegro (Walther)
Alleluia
Amazing Grace
Andante (from Grande Piece Symphonique)
Andante (Handel)
Andante From Eine Kleine Nachtmusik)
Andante (from Manfred)
Andante Cantabile (from Serenade)
Andante Religioso
Andantino (from Apres Un Reve)
Angels, From The Realms Of Glory
Aria (Bist Du Bei Mir)
Aria (from Concerto Grosso No. 12)
Arioso (from Air On The G String)
Arrival Of The Queen Of Sheba
Ave Maria (Gounod)
Ave Maria (Schubert)
Awake The Trumpet's Lofty Sound (from Samson)
Basse et dessus de trompette
Be Of Good Courage (La Vaillance) (from Musique Heroique)
Be Thou My Vision
Berceuse
Bist du bei mir
Bridal March (from Lohengrin)
Canon In D
Carillon
Chaconne
Christ The Lord Is Risen Today
Come, Sweet Death
Come, Ye Thankful People, Come
Concerto No. 2 In G Major
Concerto In A Major
Deck Thyself, My Soul, With Gladness
Eine Kleine Nachtmusik
Fanfares In Major Keys Of: C, D, E Or Eb, F, G, A Or Ab, Bb
Flute Solo
For All The Saints
From All That Dwells Below The Skies
From Depths Of Woe I Cry To You
From Heaven Above To Earth I Come (Pachelbel)
From Heaven Above To Earth I Come (Walther)
Fugue
Fugue And Harmonization On "St. Anne"
Fugue In A Major
Fugue In C Major
God Of Grace And God Of Glory
God's Time Is Best
Grand Jeu
Guide Me, O Thou Great Jehovah
Hail The Day That Sees Him Rise
Holy, Holy, Holy! Lord God Almighty
Hornpipe (from Water Music)
I call to Thee, Lord Jesus Christ
I Know That My Redeemer Lives
If Thou But Trust in God to Guide Thee
Improvisation On "Aberystwyth"
In Dulci Jubilo (Bach)
In Dulci Jubilo (Liszt)
In Thee Is Gladness
Jesu, Joy Of Man's Desiring
Jesus Christ Is Risen Today
Jesus, Priceless Treasure
Jesus Shall Reign
Joy To The World
Joyful, Joyful, We Adore Thee
Jubilation
La Grace
La Vaillance (from Musique Heroique)
Largo (Eccles)
Largo (Nimrod, From Enigma Variations)
Largo (From Xerxes)
Lentamente
Lied
Lo, How a Rose E'er Blooming
Maestoso (from Choral In E Major)
March (from Floridante)
Marche Royale
Marche Triomphale
May God Smile On You
Meditation (From Thais)
Meditation
Meditation on "Beach Spring"
Mercy (from Musique Heroique)
Morning has Broken
My Faith Looks Up To Thee
My Heart Ever Faithful
Nachspiel
Now Thank We All Our God (Bach)
Now Thank We All Our God (Karg-Elert)
O Come, All Ye Faithful
O Come, O Come, Emmanuel
O Had I Jubal's Harp
O Perfect Love
O Sacred Head, Now Wounded
O Splendor Of God's Glory
On Jordan's Bank The Baptist's Cry
Overture (from Fireworks Music)
Panis Angelicus
Postlude
Praise God From Whom All Blessings Flow (Bach)
Praise God From Whom All Blessings Flow (Pachelbel)
Praise The Lord With Drums And Cymbals
Praise To The Lord, The Almighty (Walther)
Preambule
Prelude In B Flat Major
Prelude in C Major
Prelude in E Minor
Prelude in F Minor
Prelude in G minor
Prelude On "Llanfair"
Prelude On "Regent Square"
Prelude on "Rhosymedre"
Processional in C
Processional On "Ora Labora"
Psalm 19
Rigaudon
Romance (From Eine Kleine Nachtmusik)
Rondeau
Rondo
Sheep May Safely Graze
Siciliano
Sinfonia (from Cantata Wir Danken Dir, Gott)
Sing Praise to God Who Reigns Above
Sleepers, Wake! A Voice Astounds Us
Solemn Melody
Sonata In D Major
Sound The Trumpet
Symphony in B flat
Thanks Be to Thee
That Easter Day With Joy Was Bright
The Angel Gabriel From Heaven Came
The First
The Gift Of Love
The Lord Bless You and Keep You
The Prince of Denmark's March
The Rejoicing (from Music For Royal Fireworks)
The Strife Is O'er
Toccata (Boellmann)
Toccata (from Symphony No. 5)
Toccata In C Major
Toccata In C
Trumpet Tune
Two Noels
Variations On "Cwm Rhondda"
Variations On "Duke Street"
Variations On "Puer Nobis Nascitur"
Variations On "Veni Creator Spiritus"
Vocalise
Voluntary In D Major
Wake, Awake, For Night Is Flying
Wedding March (From A Midsummer Night's Dream)
What Star Is This, with Beams So Bright
When I Survey the Wondrous Cross