The Complete Preludes And Etudes For Pianoforte Solo

The Complete Preludes and Etudes for Pianoforte Solo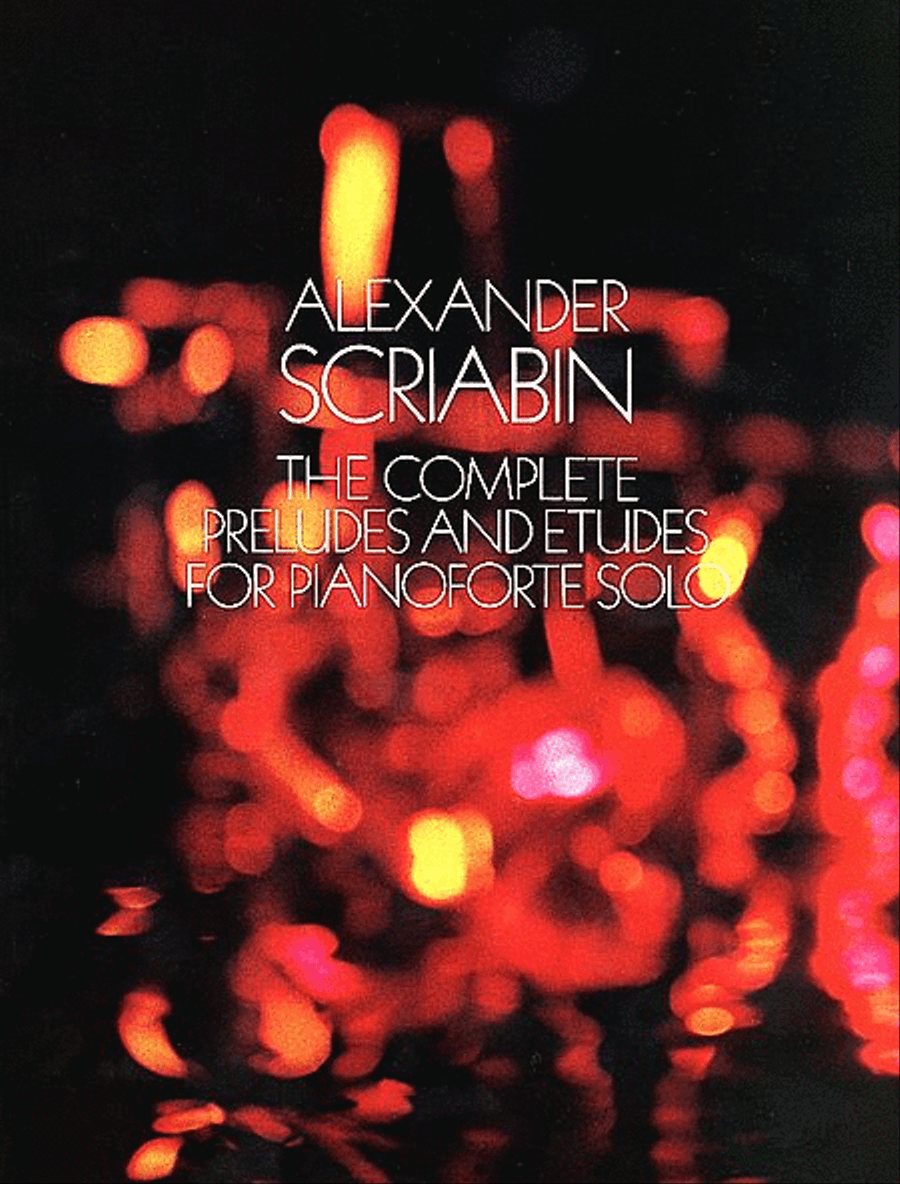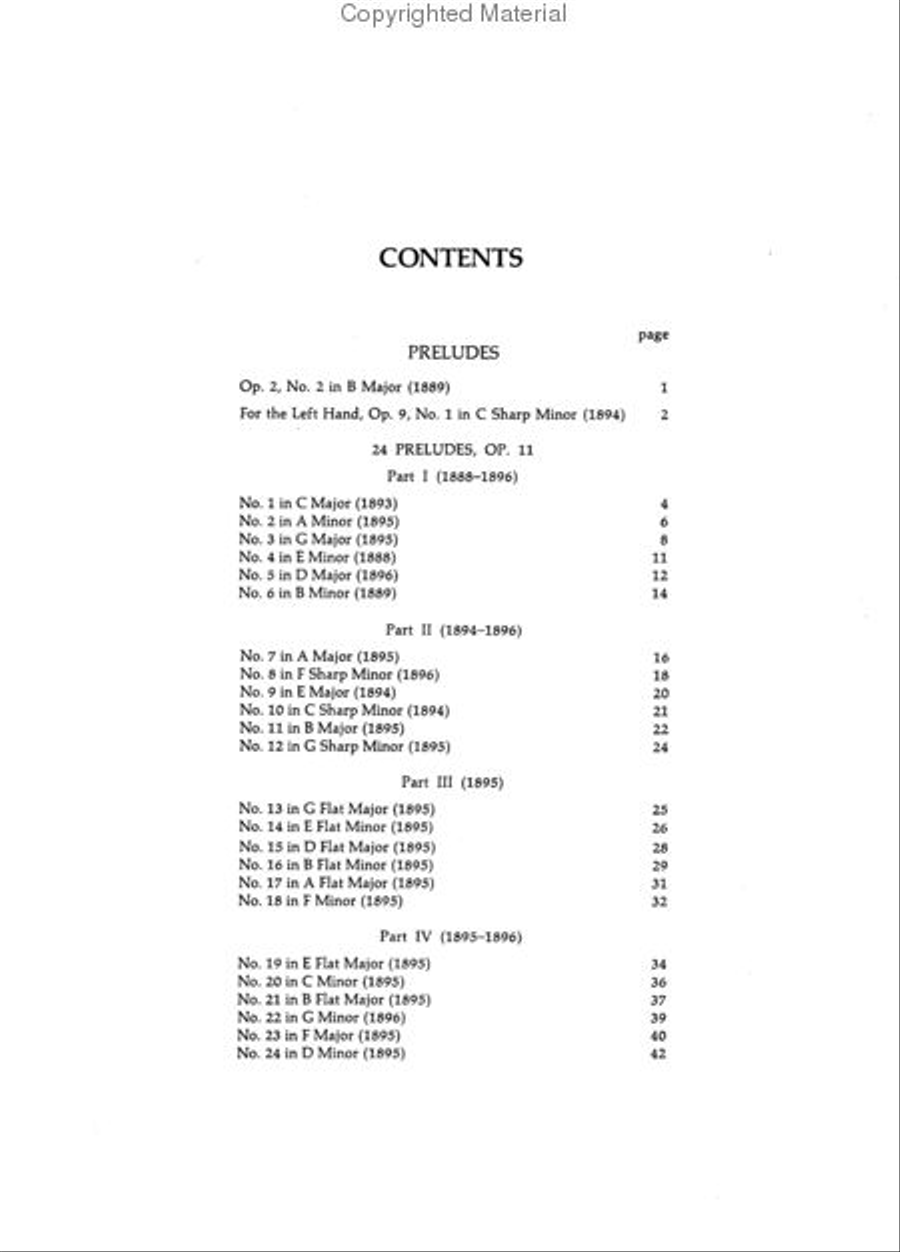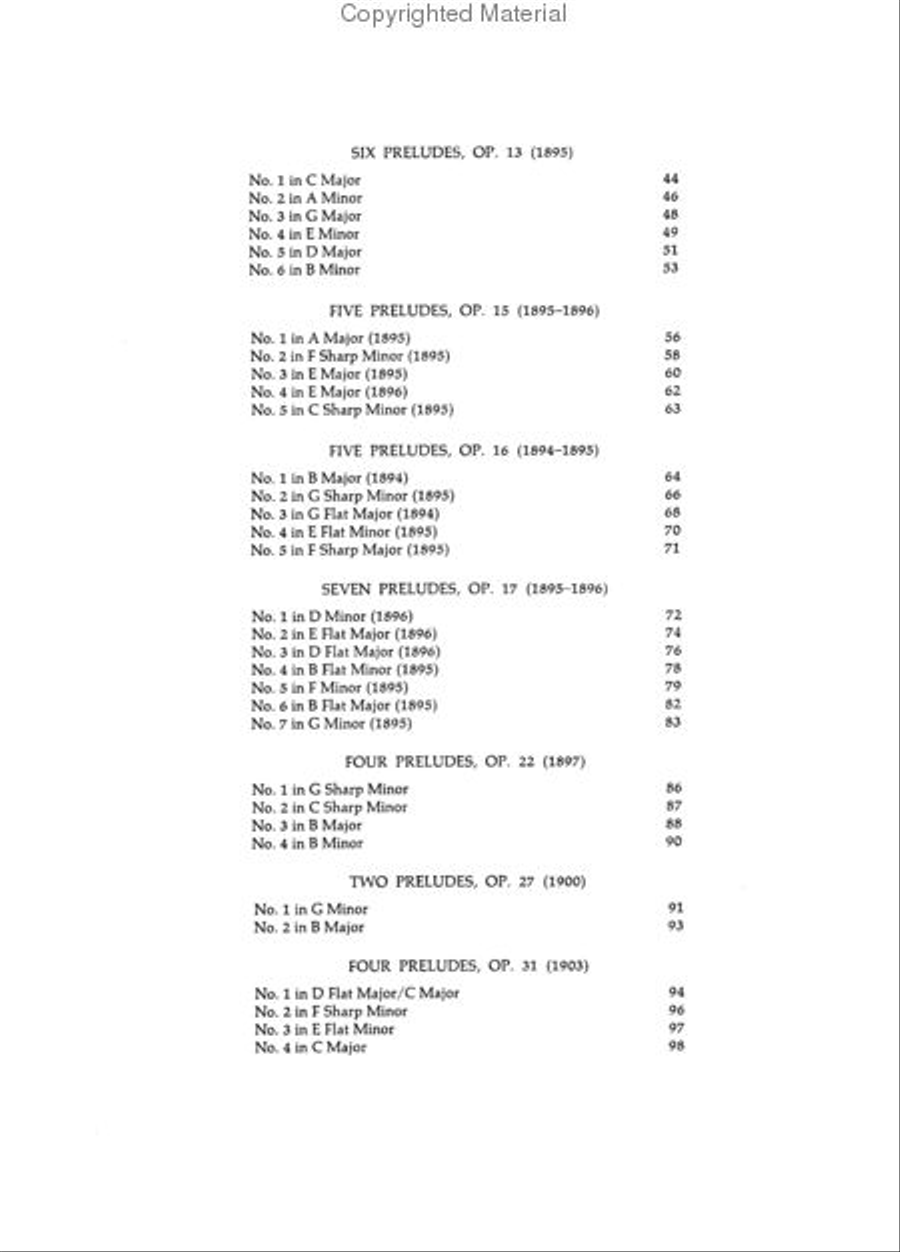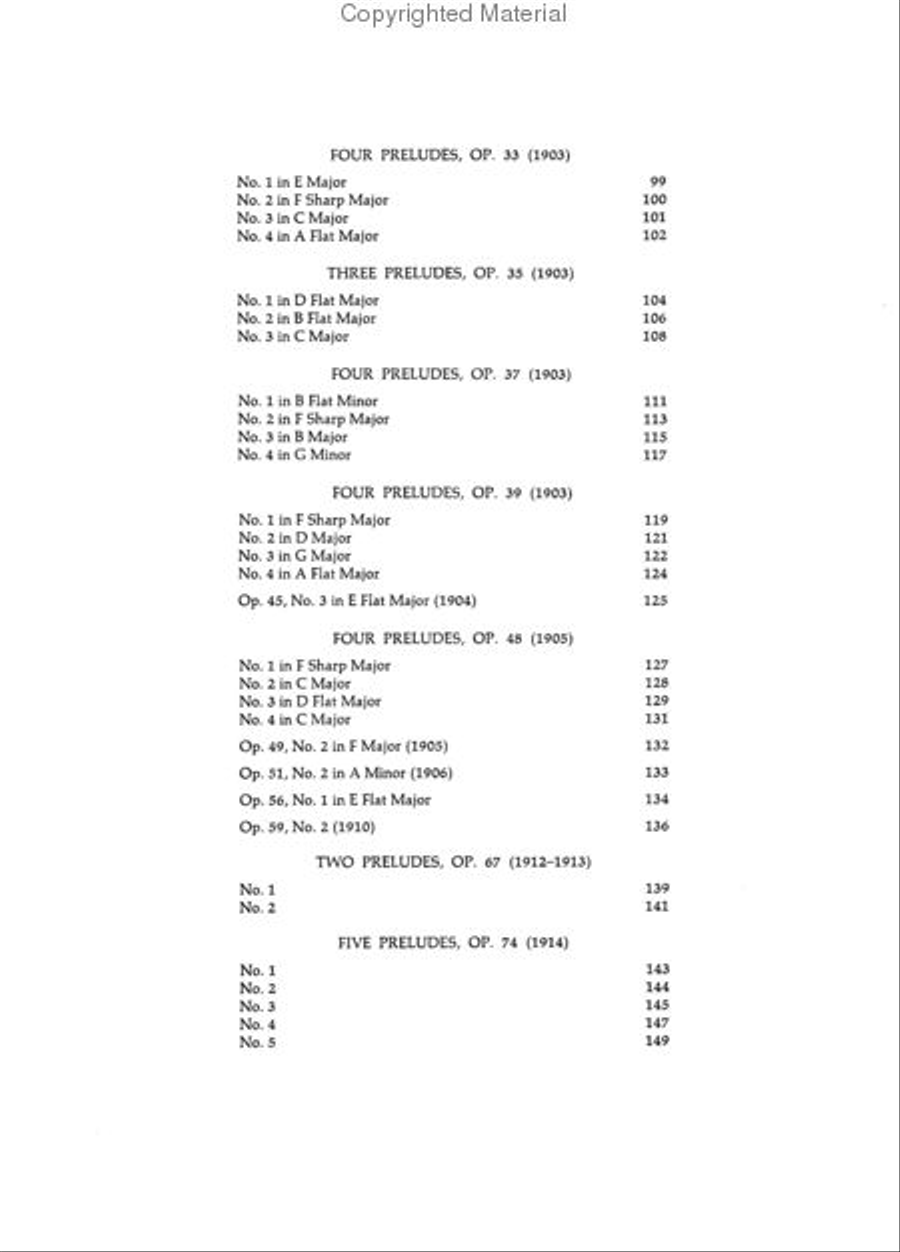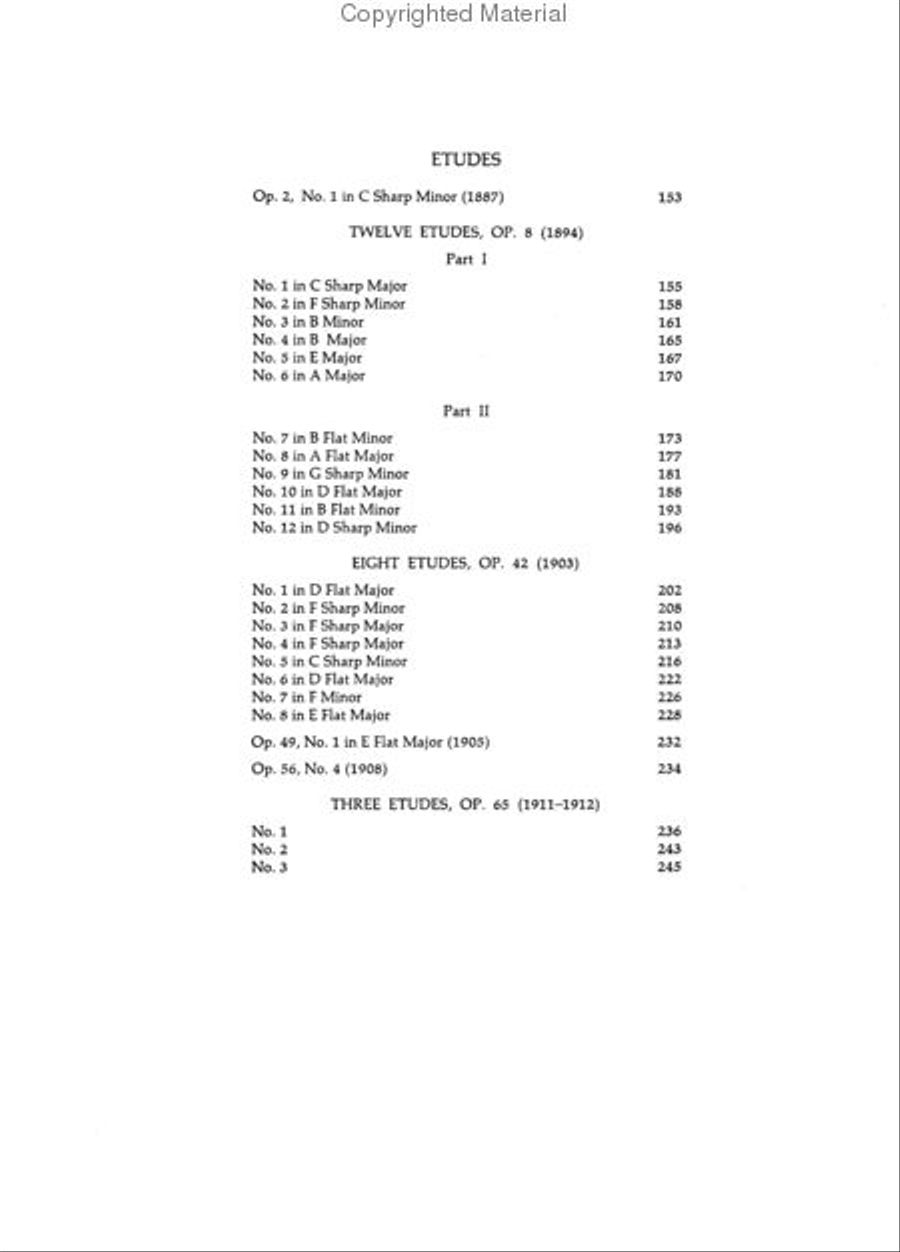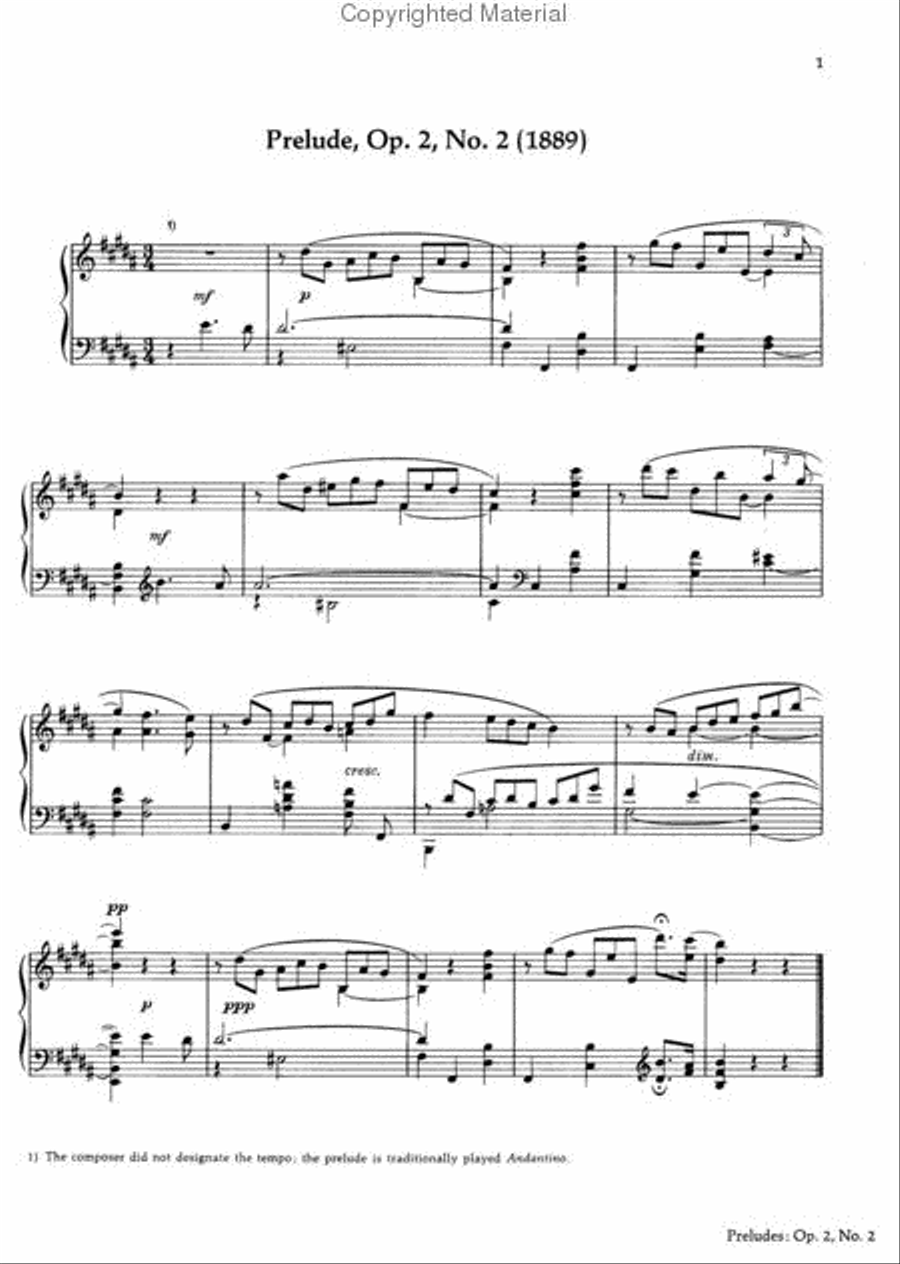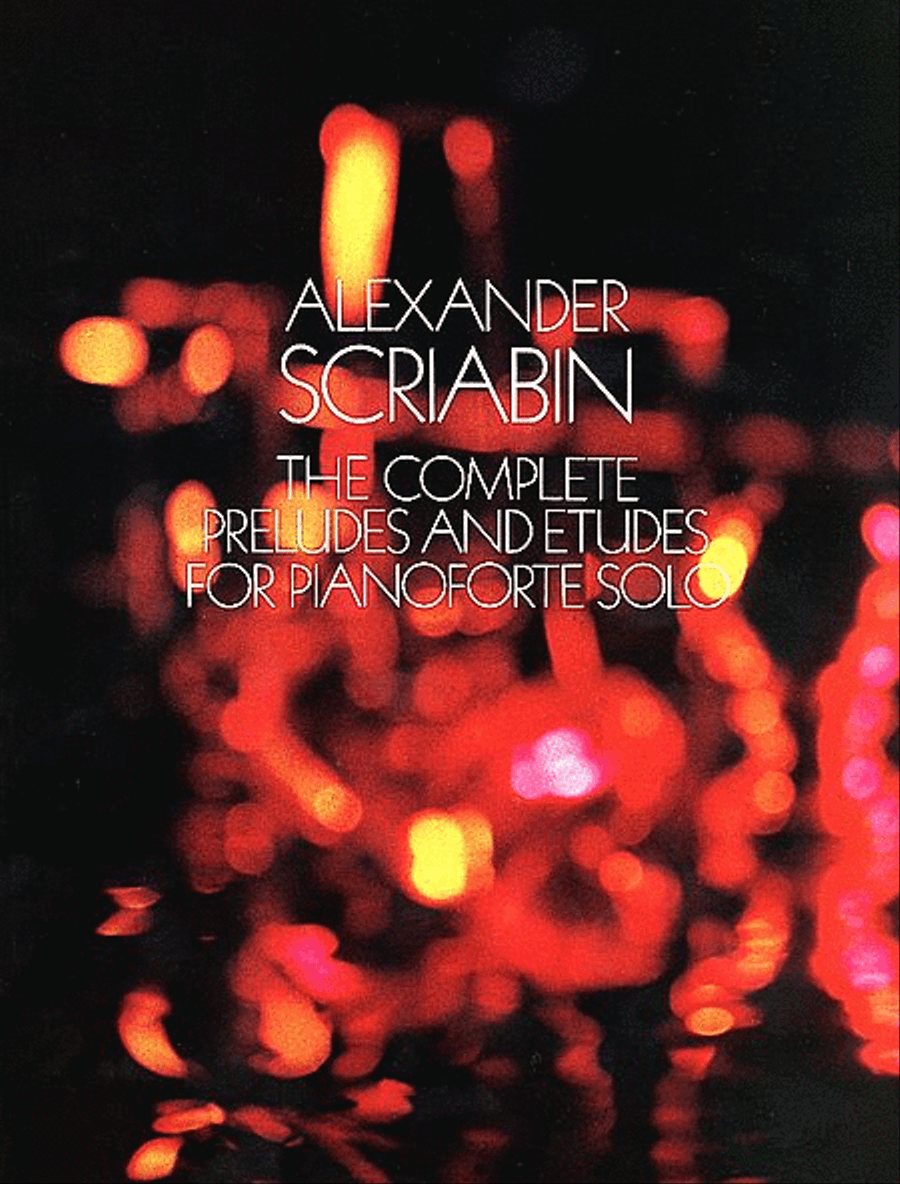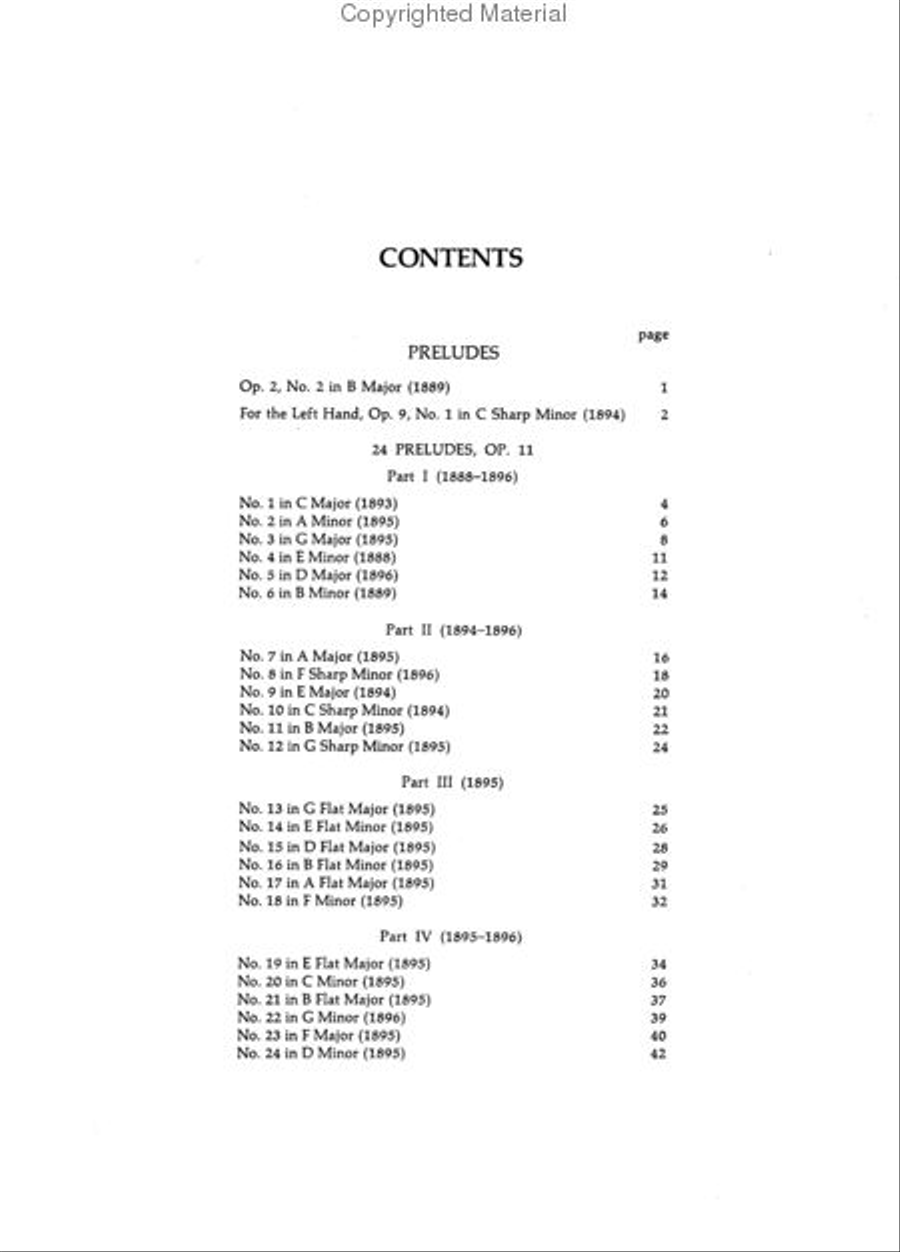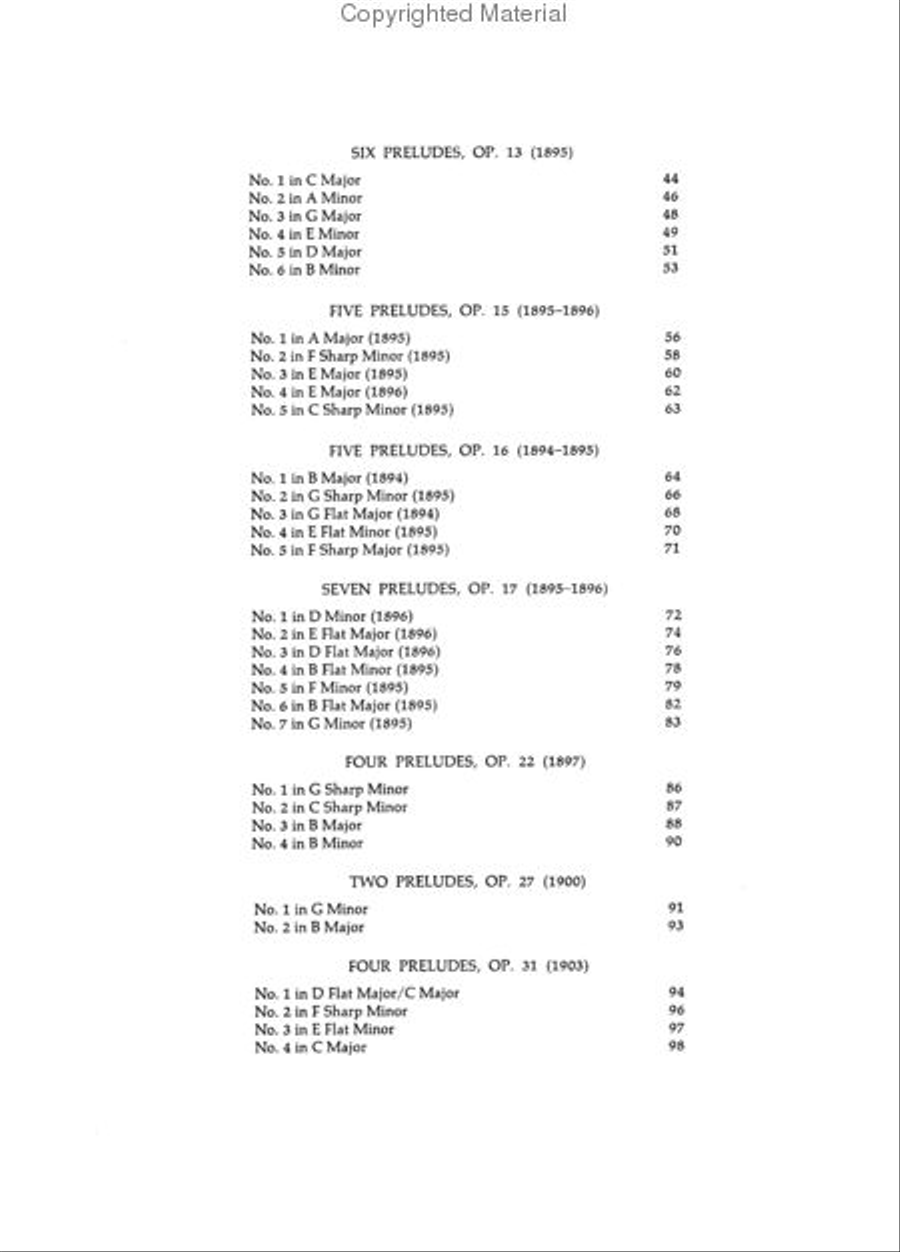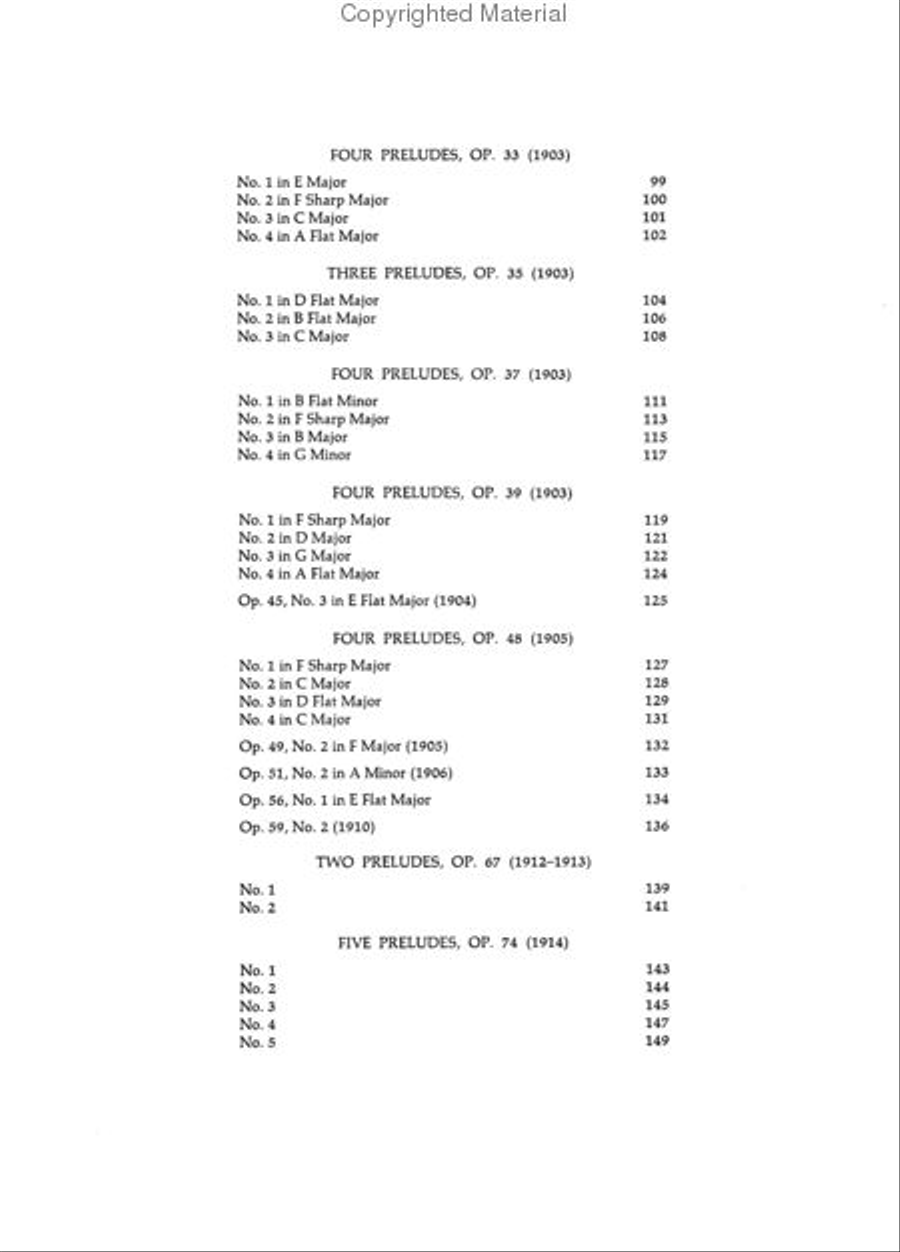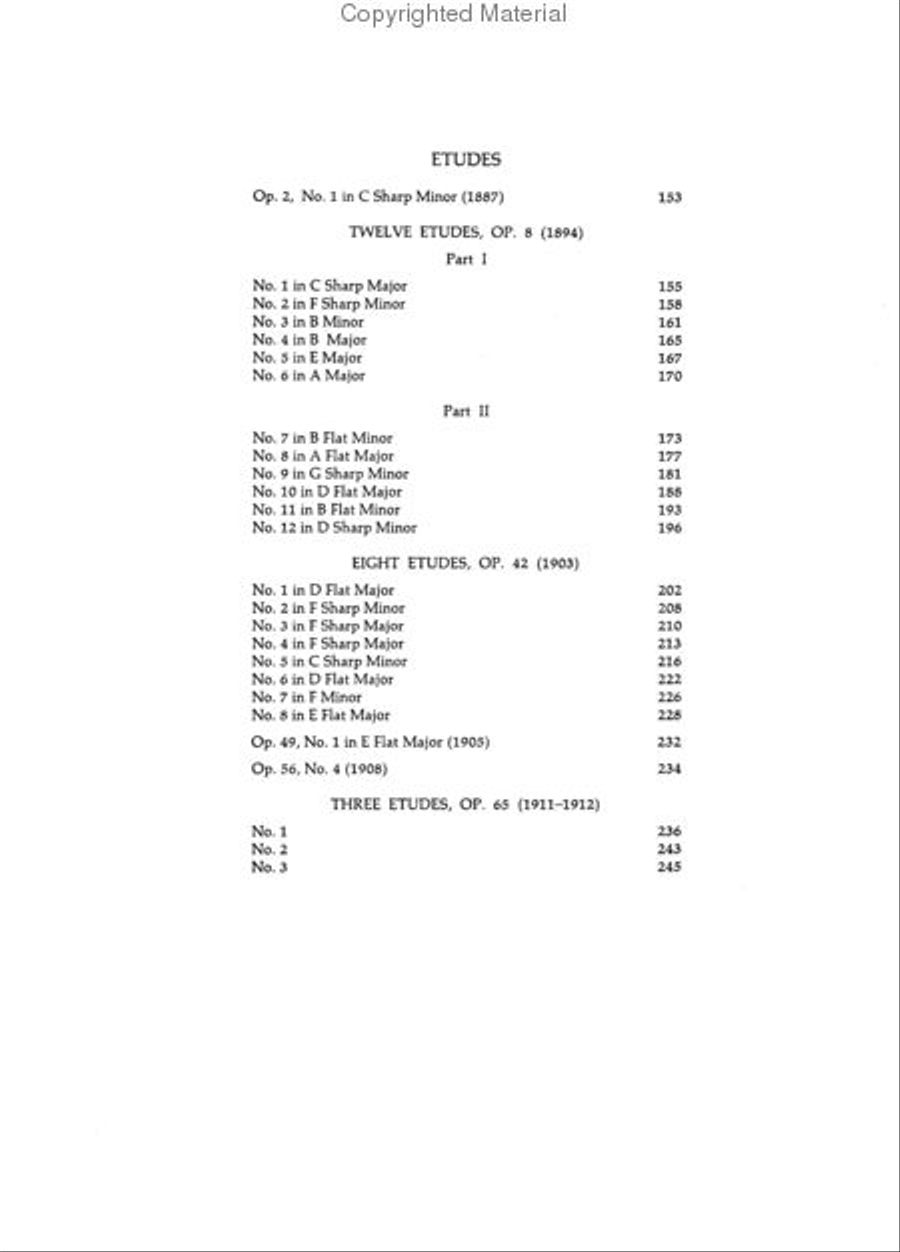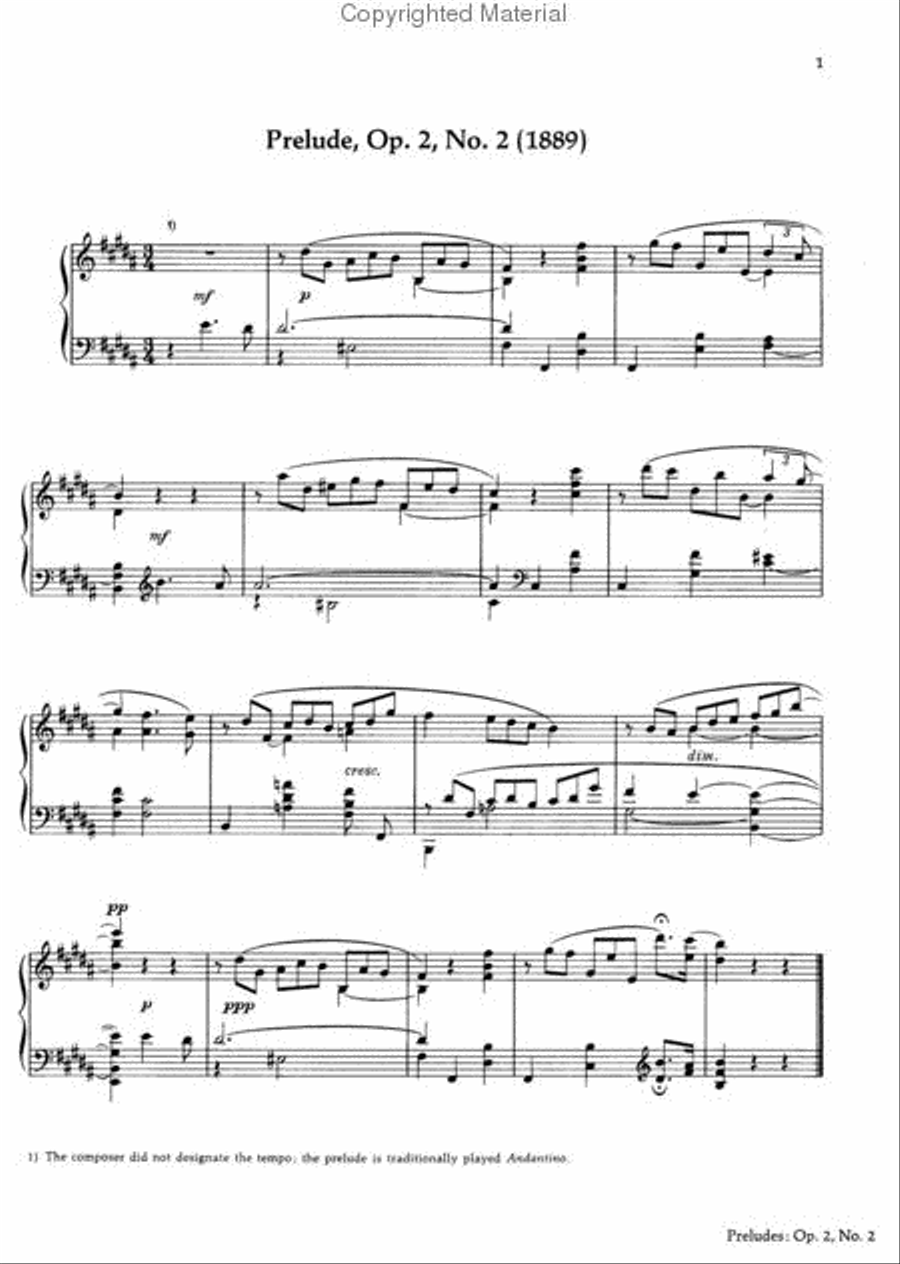 The Complete Preludes And Etudes For Pianoforte Solo

The Complete Preludes and Etudes for Pianoforte Solo
Available
Ready to ship in 24 hours
Taxes/VAT calculated at checkout.
Detailed Description
Solo piano - SMP Level 10 (Advanced)
SKU: AP.6-22919X
The Complete Preludes and Etudes for Pianoforte Solo
. Composed by Alexander Scriabin. Masterworks; Piano Collection. Dover Edition. Form: Etude; Prelude. 20th Century. Collection. With standard notation, fingerings and introductory text (does not include words to the songs). 250 pages. Dover Publications #06-22919X. Published by Dover Publications (AP.6-22919X).
ISBN 9780486229195. UPC: 9780486229195. 9x12 inches. English.
All the preludes and etudes including many perfectly spun miniatures. Edited by K. N. Igumnov and Y. I. Mil'shteyn.

This title has selections that range in difficulty from SMP Level 8-10.
About SMP Level 10 (Advanced)
Very advanced level, very difficult note reading, frequent time signature changes, virtuosic level technical facility needed.
Song List (99)
Op.2, No. 2 In B Major
For The Left Hand, Op.9, No.1 In C Sharp Minor
Prelude No.1 In C Major
Prelude No.2 In A Minor
Prelude No.3 In G Major
Prelude No.4 In E Minor
Prelude No.5 In D Major
Prelude No.6 In B Minor
Prelude No.7 In A Major
Prelude No.8 In F Sharp Minor
Prelude No.9 In E Major
Prelude No.10 In C Sharp Minor
Prelude No.11 In B Major
Prelude No.12 In G Sharp Major
Prelude No.13 In G Flat Major
Prelude No.14 In E Flat Minor
Prelude No.15 In D Flat Major
Prelude No.16 In B Flat Minor
Prelude No.17 In A Flat Minor
Prelude No.18 In F Minor
Prelude No.19 In E Flat Major
Prelude No.20 In C Minor
Prelude No.21 In B Flat Major
Prelude No.22 In G Minor
Prelude No.23 In F Major
Prelude No.24 In D Minor
Prelude No.4 In E Mino
Prelude No.1 In A Major
Prelude No.2 In F Sharp Minor
Prelude No.3 In E Major
Prelude No.4 In E Major
Prelude No.5 In C Sharp Minor
Prelude No.1 In B Major
Prelude No.2 In G Sharp Major
Prelude No.3 In G Flat Major
Prelude No.4 In E Flat Major
Prelude No.5 In F Sharp Major
Prelude No.1 In D Minor
Prelude No.2 In E Flat Major
Prelude No.3 In D Flat Major
Prelude No.4 In B Flat Major
Prelude No.5 In F Minor
Prelude No.6 In B Flat Major
Prelude No.7 In G Minor
Prelude No.1 In G Sharp Minor
Prelude No.2 In C Sharp Minor
Prelude No.3 In B Major
Prelude No.4 In B Minor
Prelude No.1 In G Minor
Prelude No.2 In B Major
Prelude No.1 In D Flat Major/C Major
Prelude No.3 In E Flat Minor
Prelude No.4 In C Major
Prelude No.1 In E Major
Prelude No.2 In F Sharp Major
Prelude No.3 In C Major
Prelude No.4 In A Flat Major
Prelude No.1 In D Flat Major
Prelude No.2 In B Flat Major
Prelude No.1 In B Flat Major
Prelude No.4 In G Minor
Prelude No.1 In F Sharp Major
Prelude No.2 In D Major
Op.45, No.3 In E Flat Major
Prelude No.2 In C Major
Op.49, No.2 In F Major
Op.51, No.2 In A Minor
Op.56, No.1 In E Flat Major
Op.59, No.2
Prelude No.1
Prelude No.2
Prelude No.3
Prelude No.4
Prelude No.5
Op.2, No.1 In C Sharp Minor
Etude No.1 In C Sharp Major
Etude No.2 In F Sharp Minor
Etude No.3 In B Minor
Etude No.4 In B Major
Etude No.5 In E Major
Etude No.6 In A Major
Etude No.7 In B Flat Major
Etude No.8 In A Flat Major
Etude No.9 In G Sharp Minor
Etude No.10 In D Flat Major
Etude No.11 In B Flat Minor
Etude No.12 In D Sharp Minor
Etude No.1 In D Flat Major
Etude No.3 In F Sharp Major
Etude No.4 In F Sharp Major
Etude No.5 In C Sharp Major
Etude No.6 In D Flat Major
Etude No.7 In F Minor
Etude No.8 In E Flat Major
Etude No.1
Etude No.2
Etude No.3
Op.49, No.1 In E Flat Major
Op.56, No.4