Studio Ghibli Piano Collection: Kiki's Delivery Service

Easy-Intermediate Level Piano Solo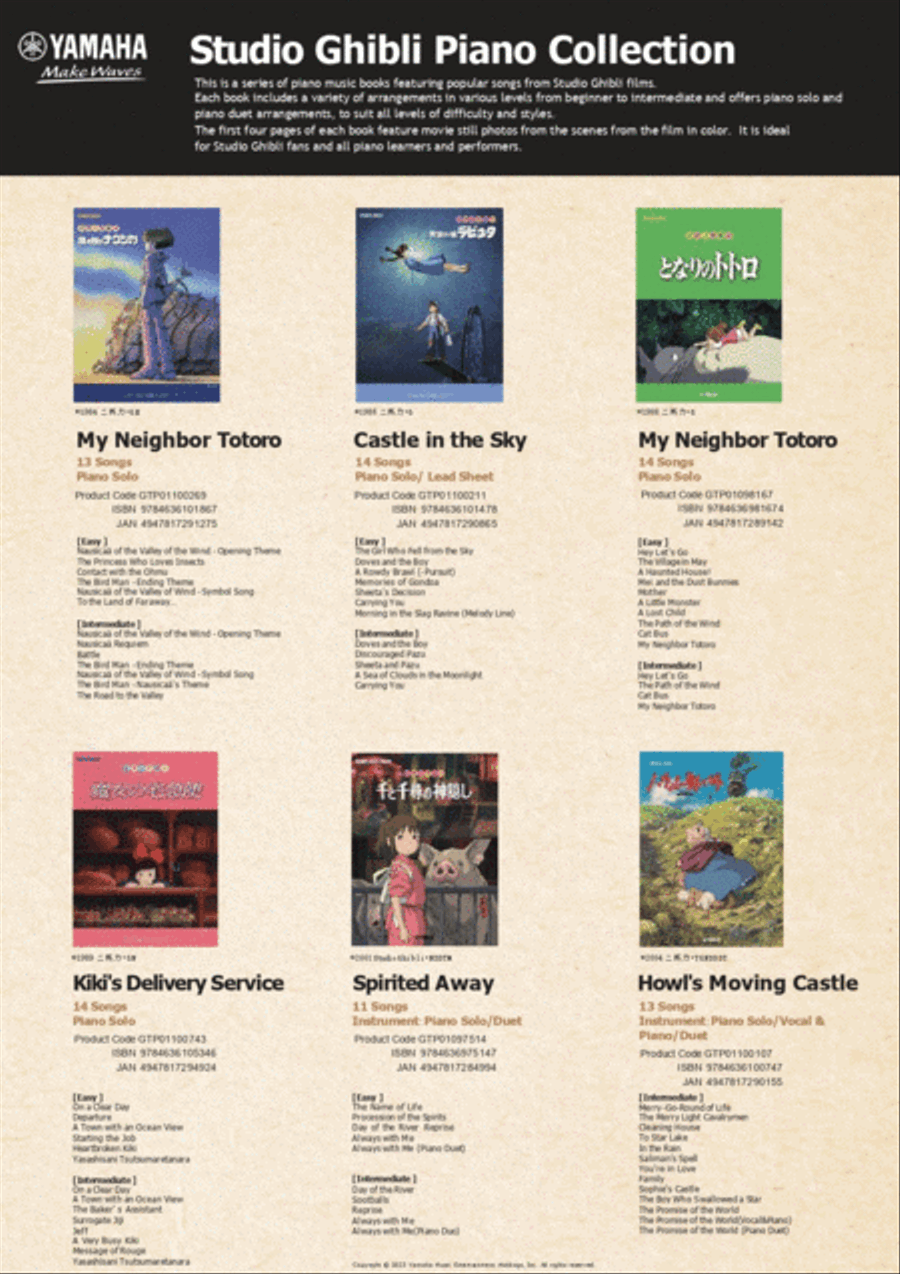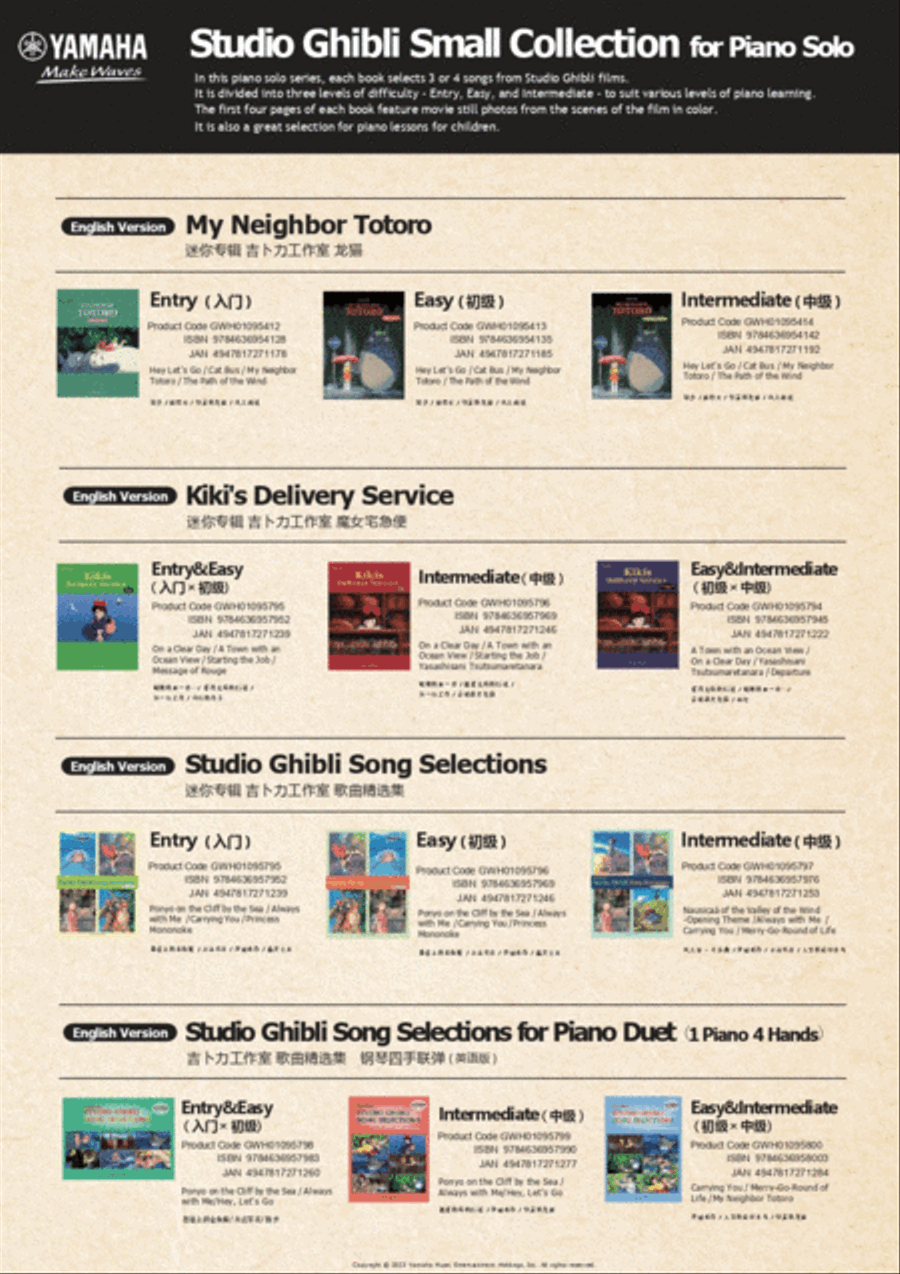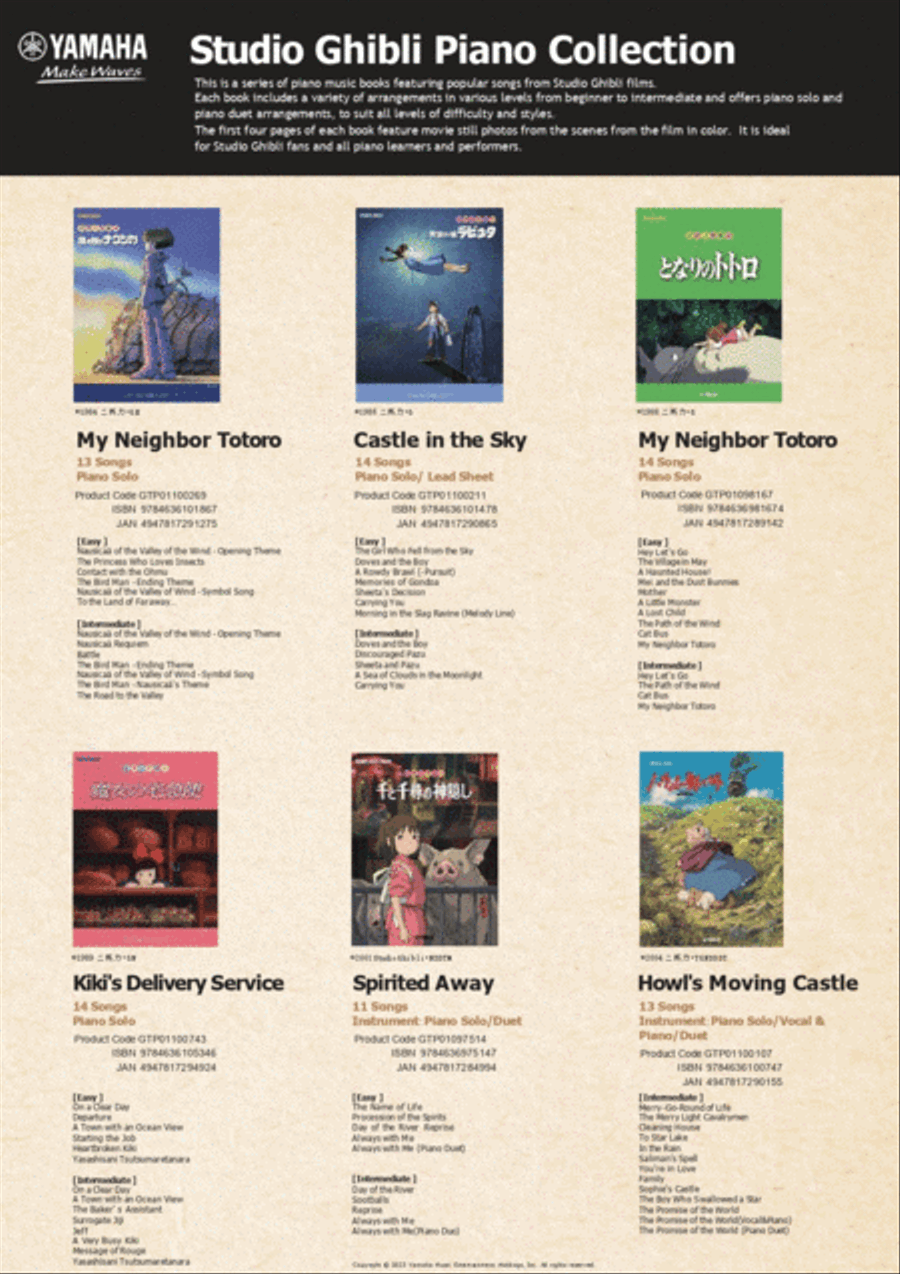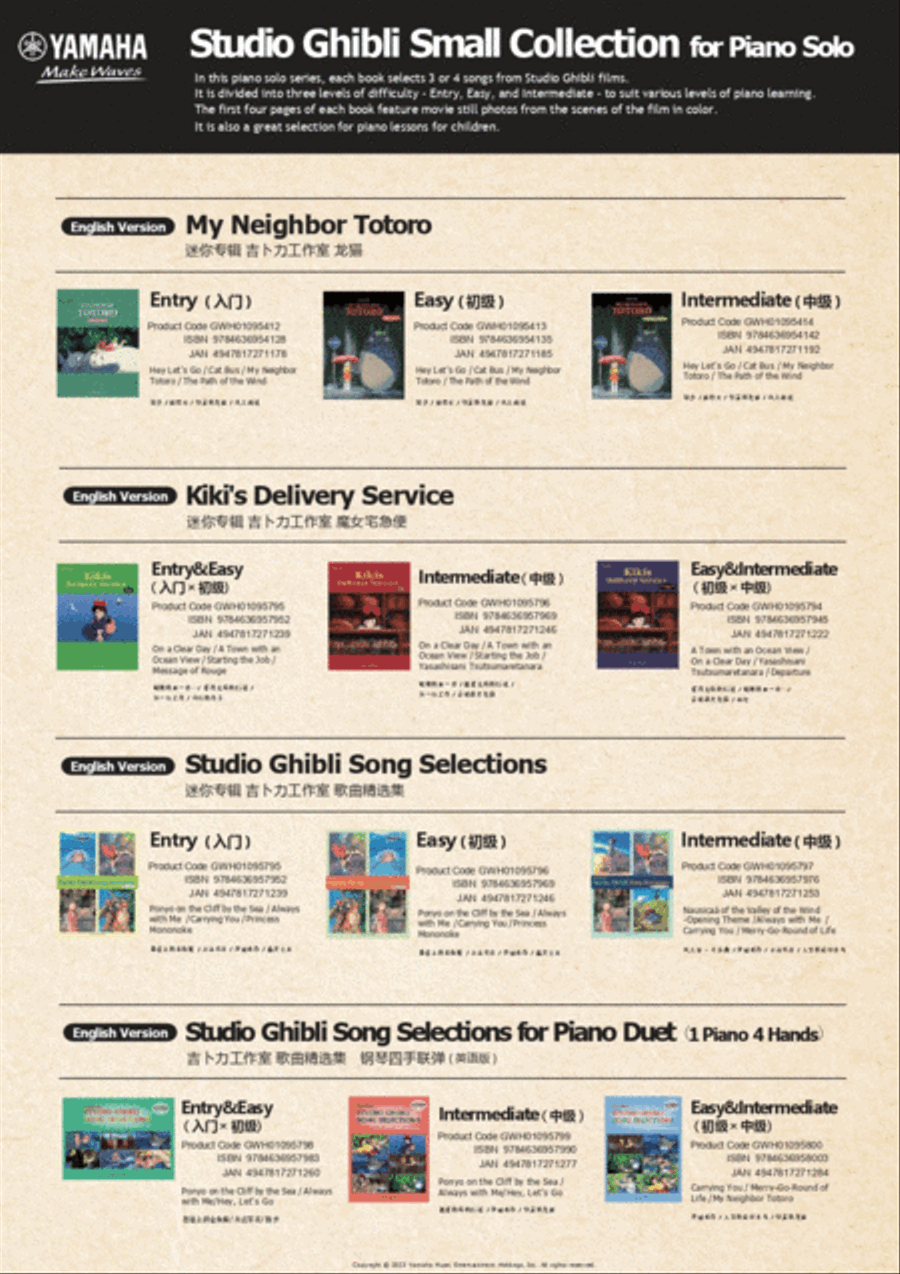 Studio Ghibli Piano Collection: Kiki's Delivery Service

Easy-Intermediate Level Piano Solo
Available
Ready to ship in 3 to 4 weeks
Taxes/VAT calculated at checkout.
Detailed Description
Piano Solo - Early Intermediate
SKU: YM.GTP01100743
Easy-Intermediate Level Piano Solo
. Composed by Joe Hisaishi. Studio Ghibli Piano Collection. Studio Ghibli, Japanese Animation. Book. Yamaha Music Media #GTP01100743. Published by Yamaha Music Media (YM.GTP01100743).
ISBN 9784636105346. 8.5 x 12 inches.
This is an easy-intermediate piano solo collection of "Kiki's Delivery Service" from the series of Yamaha piano music books featuring popular songs from Studio Ghibli films. The book includes a variety of arrangements in various levels from beginner to intermediate and offers piano solo and piano duet arrangements, to suit all levels of difficulty and styles. The first four pages of each book feature movie still photos from the scenes from the film in color. It is ideal for Studio Ghibli fans and all piano learners and performers.
Song List (14)
1. On a Clear Day: Piano Solo - Easy
2. On a Clear Day: Piano Solo: Intermediate
3. Departure: Piano Solo - Easy
4. A Town with an Ocean View: Piano Solo - Easy
5. A Town with an Ocean View: Piano Solo - Intermediate
6. The Baker's Assistant: Piano Solo - Intermediate
7. Starting the Job: Piano Solo - Easy
8. Surrogate Jiji: Piano Solo - Intermediate
9. Jeff: Piano Solo - Intermediate
10. Very Busy Kiki: Piano Solo - Intermediate
11. Heartbroken Kiki: Piano Solo - Easy
12. Message of Rouge: Piano Solo - Intermediate
13. Yasashisani Tsutsumaretanara: Piano Solo - Easy
14. Yasashisani Tsutsumaretanara: Piano Solo - Intermediate