Piano Repertoire 9

Celebration Series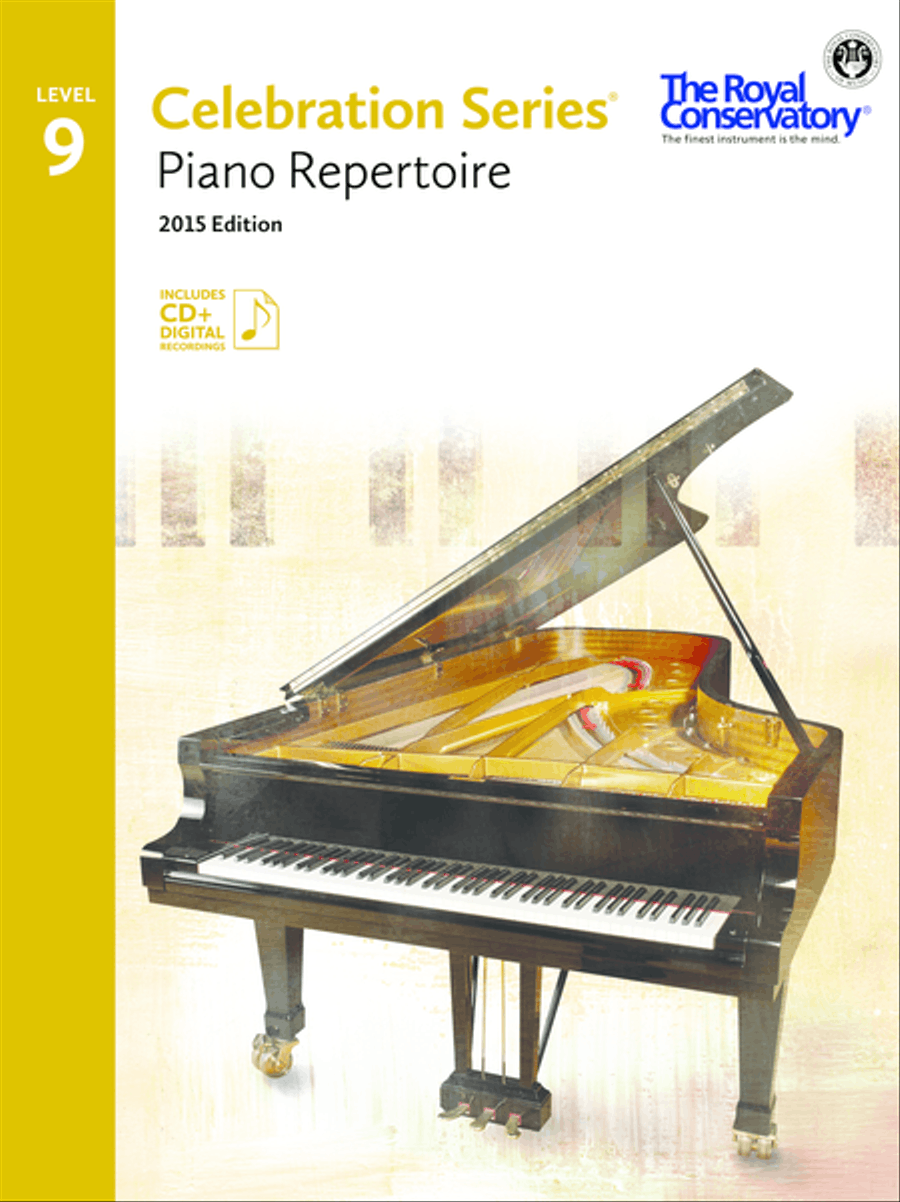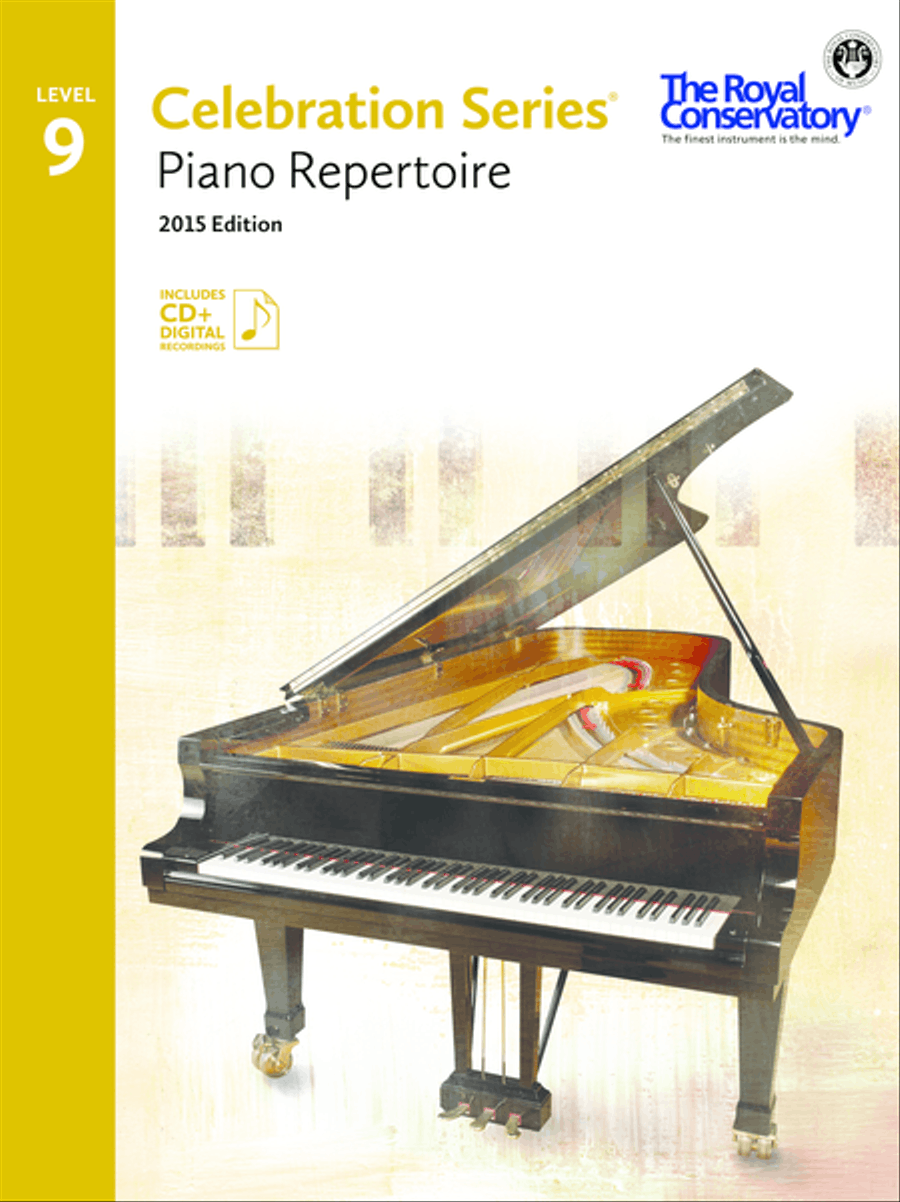 Piano Repertoire 9

Celebration Series
This item is currently not available
Taxes/VAT calculated at checkout.
Detailed Description
Piano - Advanced
SKU: FH.C5R09
Celebration Series
. Composed by The Royal Conservatory. This edition: 2015 edition. Celebration Series. Baroque, Classical, Romantic, 20th century and 21st century. Method Book. 132 pages. The Frederick Harris Music Company #C5R09. Published by The Frederick Harris Music Company (FH.C5R09).
ISBN 978-1-55440-717-0.
The Piano Repertoire books provide a representative collection of pieces from the Baroque, Classical, Romantic, and contemporary style periods. These volumes are the ultimate resource for examinations, recitals, festivals, competitions, auditions, and personal enjoyment.
About Celebration Series
Celebration Series is a comprehensive series of graded repertoire and etudes for piano. This outstanding collection of music from the Baroque era to the present day provides thoroughly engaging teaching and learning materials. Each book includes high-quality recordings, easily accessible online, to inspire students and teachers.
Song List (37)
<i>List A: Baroque Repertoire</i>
Sinfonia No. 4 in D Minor, BWV 790
Sinfonia No. 10 in G Major, BWV 796
L'Egyptienne
Allemande in E Minor
Sonata in E Major, K 380
Sonata in A Major, K 209
Prelude and Fugue in C Minor, BWV 847
<i>List B: Classical Repertoire</i>
Sonata in B Minor, Wq 62/22 (I)
Sonata in A Major, Hob. XVI:12 (I, II: Minuet and Trio, III: Finale)
Sonata in G Major, K283 (189h) (I, II, III)
Six Easy Variations on an Original Theme, WoO 77
Sonata in C Major, WoO 51 (I)
<i>List C: Romantic Repertoire</i>
Waltz in A flat Major, op. 64, no. 3
Butterfly, Op. 43, No. 1
October (Autumn Song), op. 37b, no. 10
Variations on a Russian Song (Among the Gentle Valleys)
Nocturne in G minor, Op. 37, No. 1
Scotch Poem, op. 31, no. 2
Song Without Words, op. 30, no. 1
Moment Musical, Op. 94, No. 3
Toccatina in B flat Major
<i>List D: Post-Romantic, 20th-, and 21st-century Repertoire</i>
Salta, salta (Hobby-horse)
Deserted Plantation
Decadent Sentimental Song
Ocean Vista
Golliwogg's Cake-Walk
Changes
O Polichinelo (Punch)
Reverie in F Minor
El Viaje (The Journey)
Over The Rainbow
Monarchs
Carnivalse