Elizabethan and Jacobean Song books, Forty Songs from. Book 4. Low voice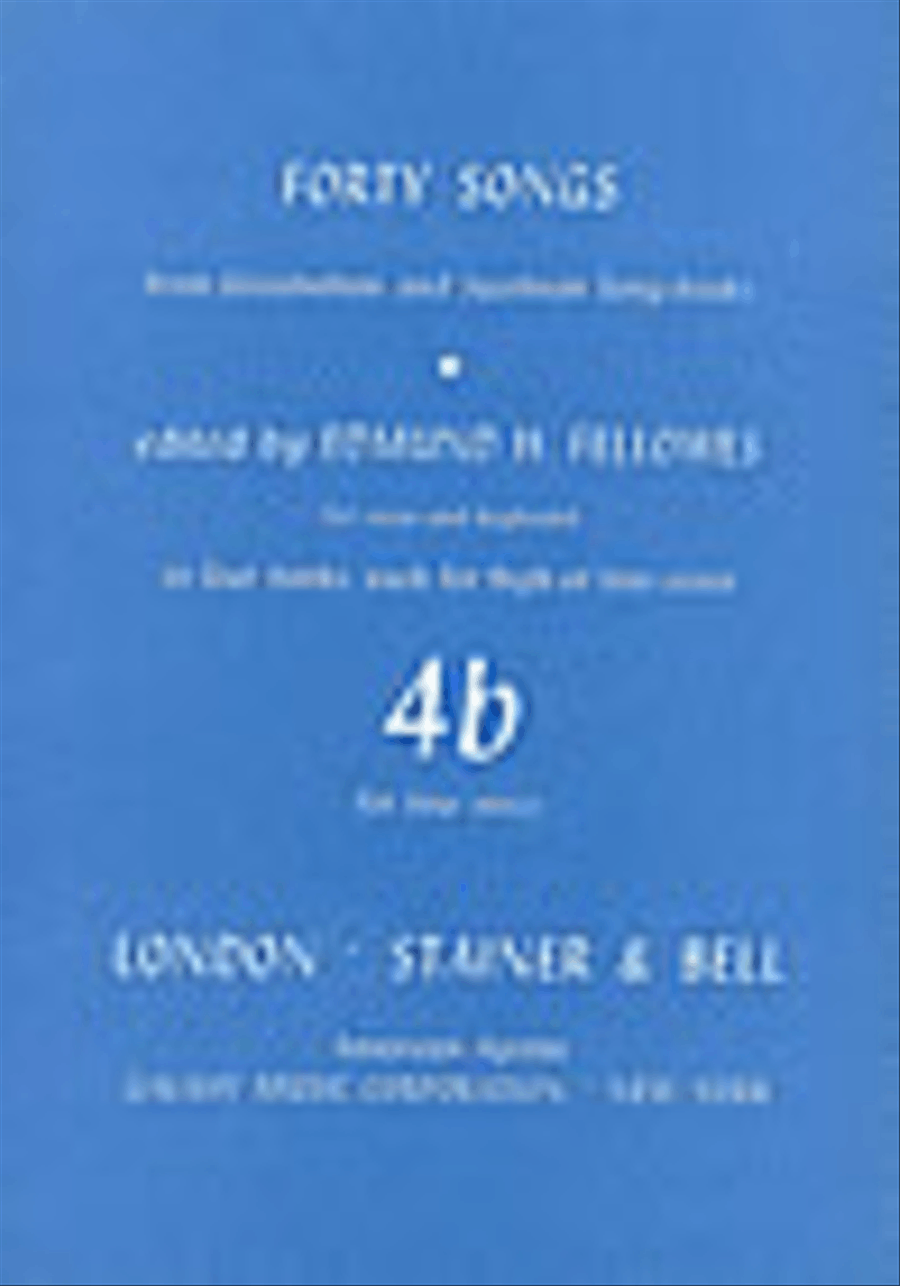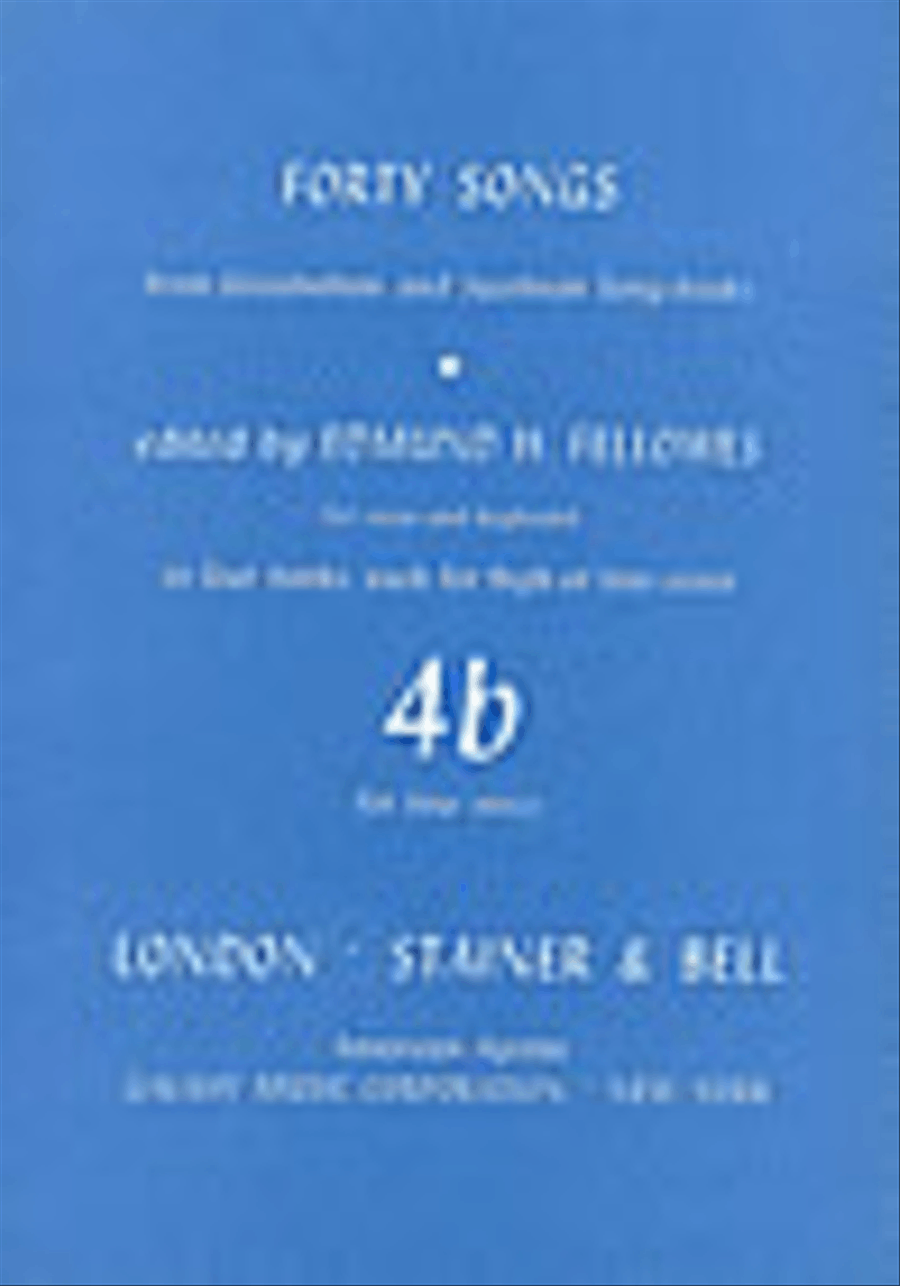 Elizabethan and Jacobean Song books, Forty Songs from. Book 4. Low voice

Available
Ready to ship in 4 to 6 weeks
Taxes/VAT calculated at checkout.
Detailed Description
Voice & Piano
SKU: ST.X4B
Edited by E H (ed) Fellowes. Songs. Edited by Edmund Fellowes. Score. Stainer & Bell Ltd. #X4B. Published by Stainer & Bell Ltd. (ST.X4B).
ISBN 9790220215179.
CONTENTS
ATTEY, John: On a time the amorous Silvy (A - D)
CAMPION, Thomas: Fair, if you expect admiring (B - C);
Follow thy fair sun (C sharp - C sharp)
CAVENDISH, Michael: Finetta, fair and feat (D - D)
DOWLAND, John: Fine knacks for ladies (C - D);
I saw my lady weep (D - D)
FORD, Thomas: Come, Phyllis, come into these bow'rs (D sharp - D);
Not full twelve years twice old (A - E)
JONES, Robert: Love's god is a boy (C - C)
PILKINGTON, Francis: Now peep, Bo peep (B - D).
Song List (10)
On a time the amorous Silvy (A - D)
Fair, if you expect admiring (B - C)
Follow thy fair sun (C sharp - C sharp)
Finetta, fair and feat (D - D)
Fine knacks for ladies (C - D)
I saw my lady weep (D - D)
Come, Phyllis, come into these bow'rs (D sharp - D)
Not full twelve years twice old (A - E)
Love's god is a boy (C - C)
Now peep, Bo peep (B - D)