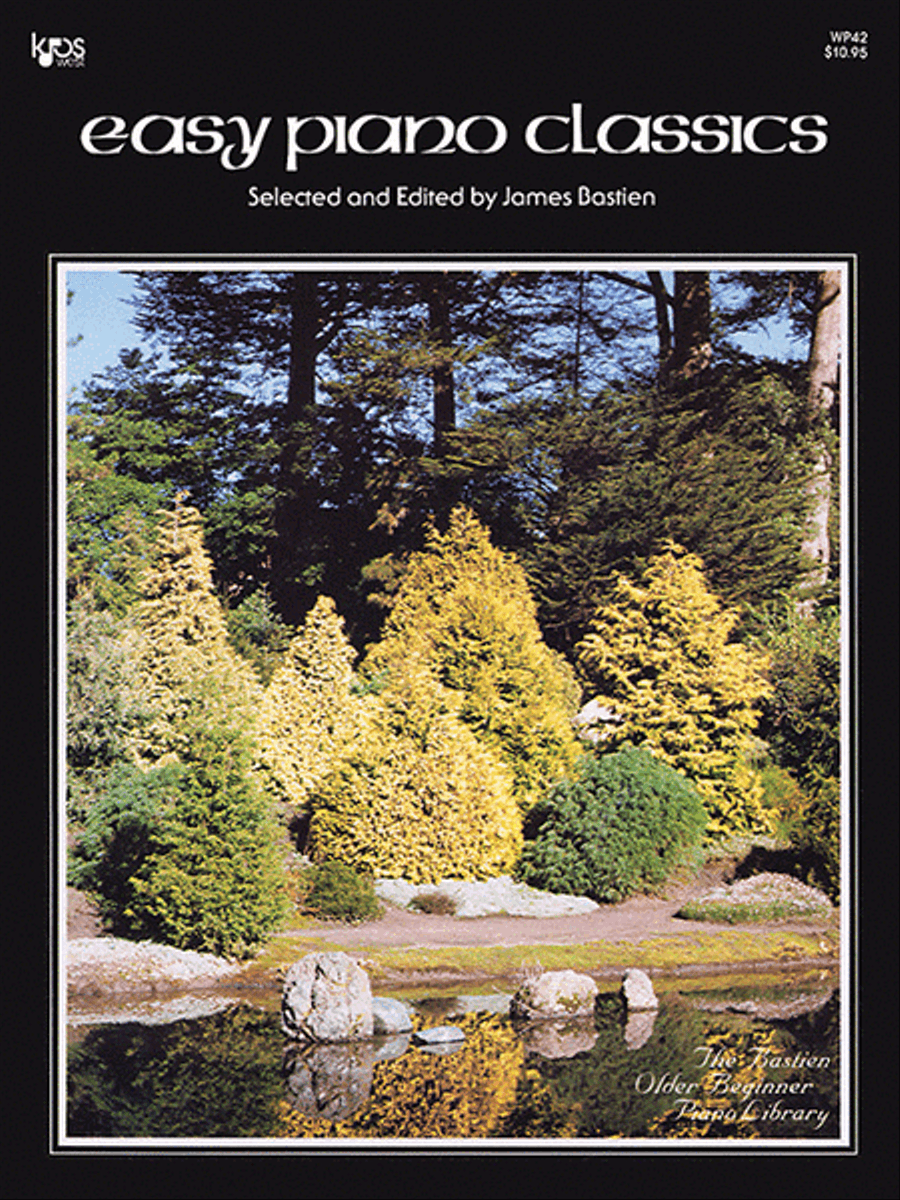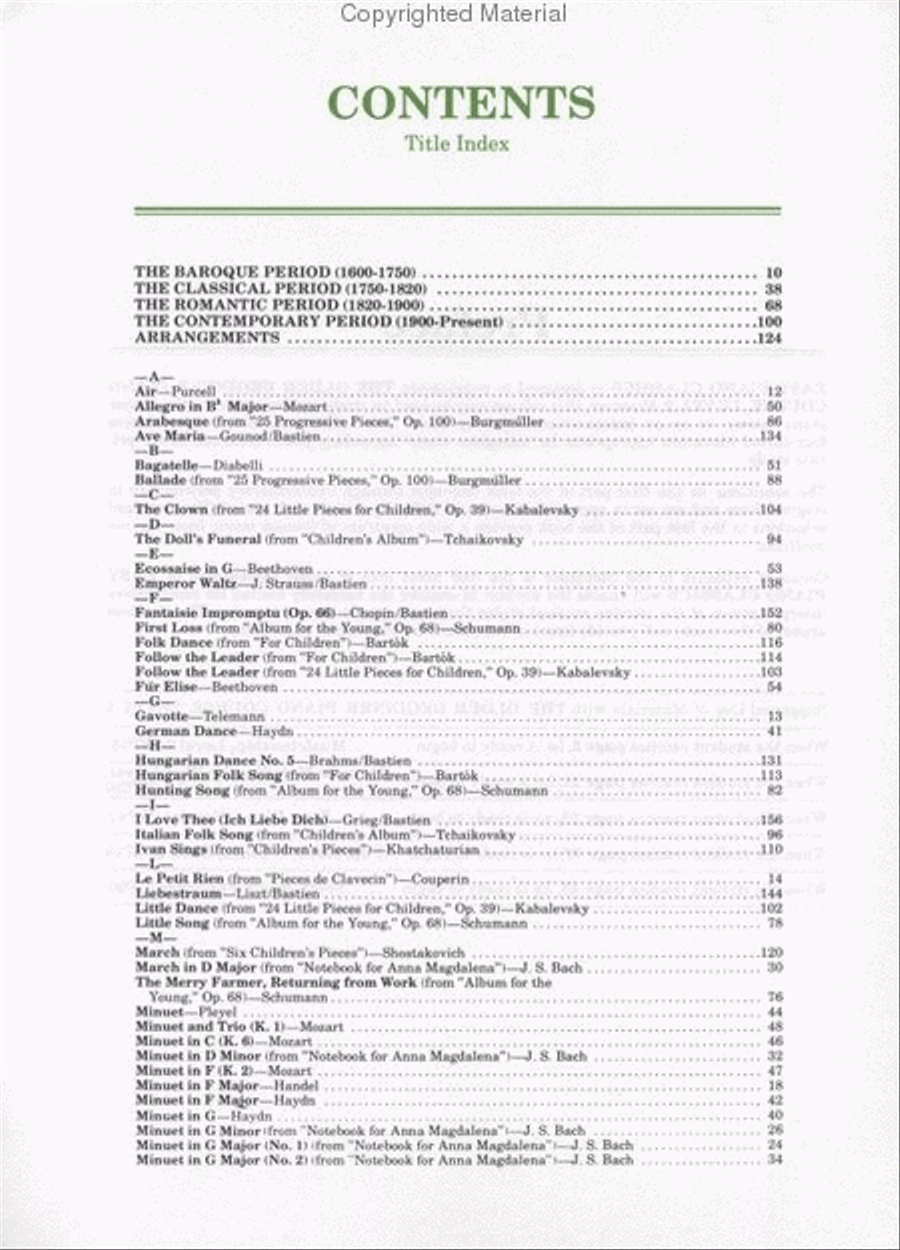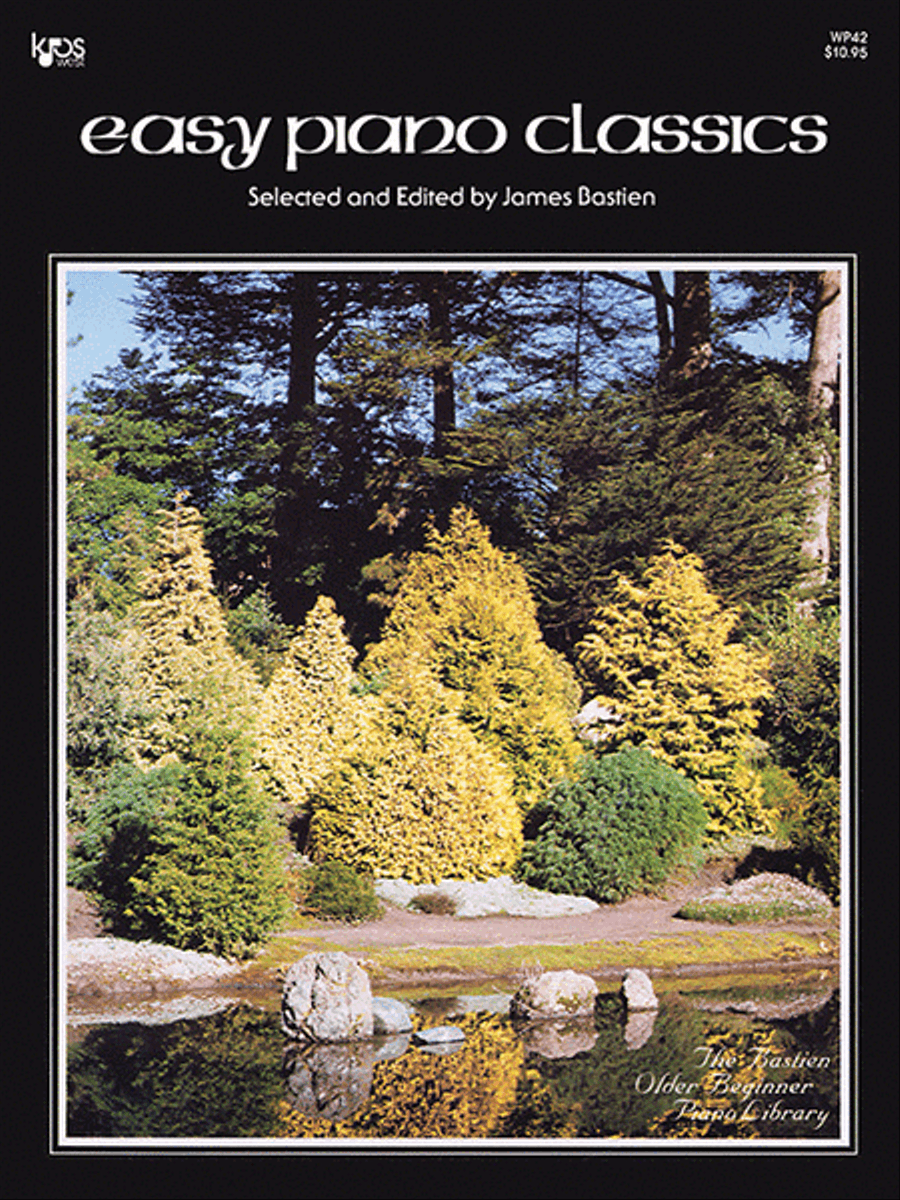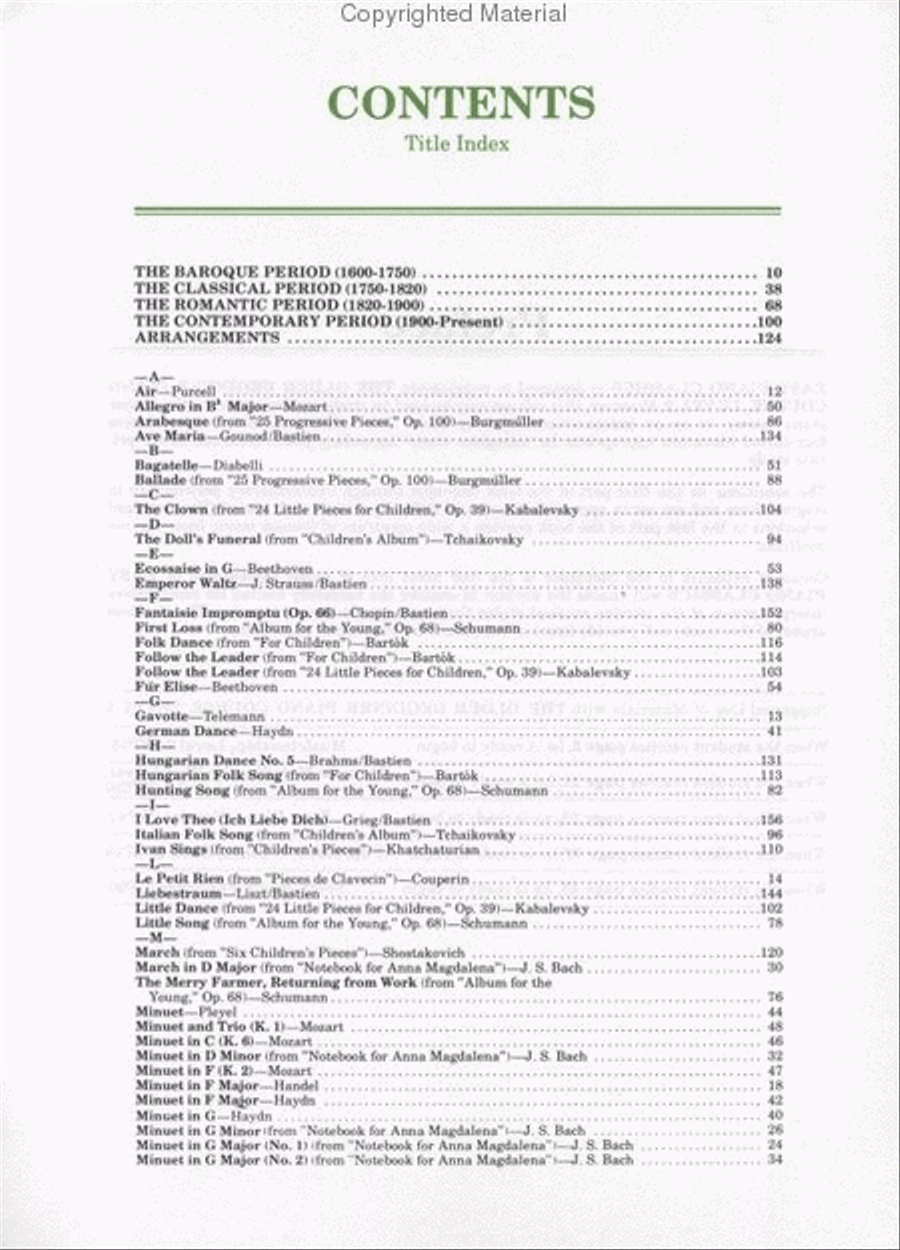 Available
Ready to ship in 24 hours
Taxes/VAT calculated at checkout.
Detailed Description
Solo piano - SMP Level 4 (Intermediate)
SKU: KJ.WP42
Edited by James Bastien. Solo collection. Bastien's Older Beginner Piano Library. Baroque, Classical Period and 20th Century. Collection. With standard notation, fingerings, introductory text and black & white photos (does not include words to the songs). 159 pages. Neil A. Kjos Music Company #WP42. Published by Neil A. Kjos Music Company (KJ.WP42).
ISBN 9780849750427. UPC: 9780849750427. 9x12 inches.
Easy Piano Classics is designed to supplement the Older Beginner Piano Course, Level 2. However, this volume may be used for study and enjoyment independently. This volume contains representative four-period literature, including educational descriptions of each period as well as photos and information about the keyboards played during each period.

This title has selections that range in difficulty from SMP Level 3-4.
About SMP Level 4 (Intermediate)
Introduction of 4-note chords and sixteenth notes. Hand movement covering 2 to 3 octaves.
Song List (78)
Air
Allegro In Bb Major
Arabesque
Ave Maria
Bagatelle
Ballade
The Clown
The Doll's Funeral
Ecossaise in G
Emporer Waltz
Fantasie Impromptu
First Loss
Folk Dance
Follow the Leader
Fur Elise
Gavotte
German Dance
Hungarian Dance No. 5
Hungarian FolkSong
Hunting Song
I Love Thee (Ich Liebe Dich)
Italian Folk Song
Ivan Sings
Le Petit Rien
Liebestraum
Little Dance
Little Song
March
March in D Major
The Merry Farmer, Returning from Work
Minuet
Minuet and Trio
Minuet In C
Minuet in D minor
Minuet in F
Minuet in F Major
Minuet In G
Minuet in G minor
Minuet in G Major (No. 1)
Minuet in G Major (No. 2)
Minuet in Rondo Form
Minuetto in C
Morning Song
Musette
Musette in D Major
My Heart At They Sweet Voice
New World Symphony
NocturneOp. 9, No. 2
'Pathetique' Symphony
PianoConcerto in A Minor
Piano Concert No. 1
Piano Concerto No. 2
Polovetzian Dance
Prelude in C Major
Romanze
Russian Folk Song
Sad Song
Sarabande
Sarabande and Variation
Scheherezade
Scherzo
Sicilienne
Soldier's March
Sonatina
Sonatina in G
Springtime Song
'Surprise' Symphony
Symphony No. 1
Symphony No. 5
TO a Wild Rose
Toccatina
Toreador Song
Unfinished Symphony
Waltz in A
Waltz (in A Minor)
Waltz in C
The Weary Traveler
The Wild Horseman