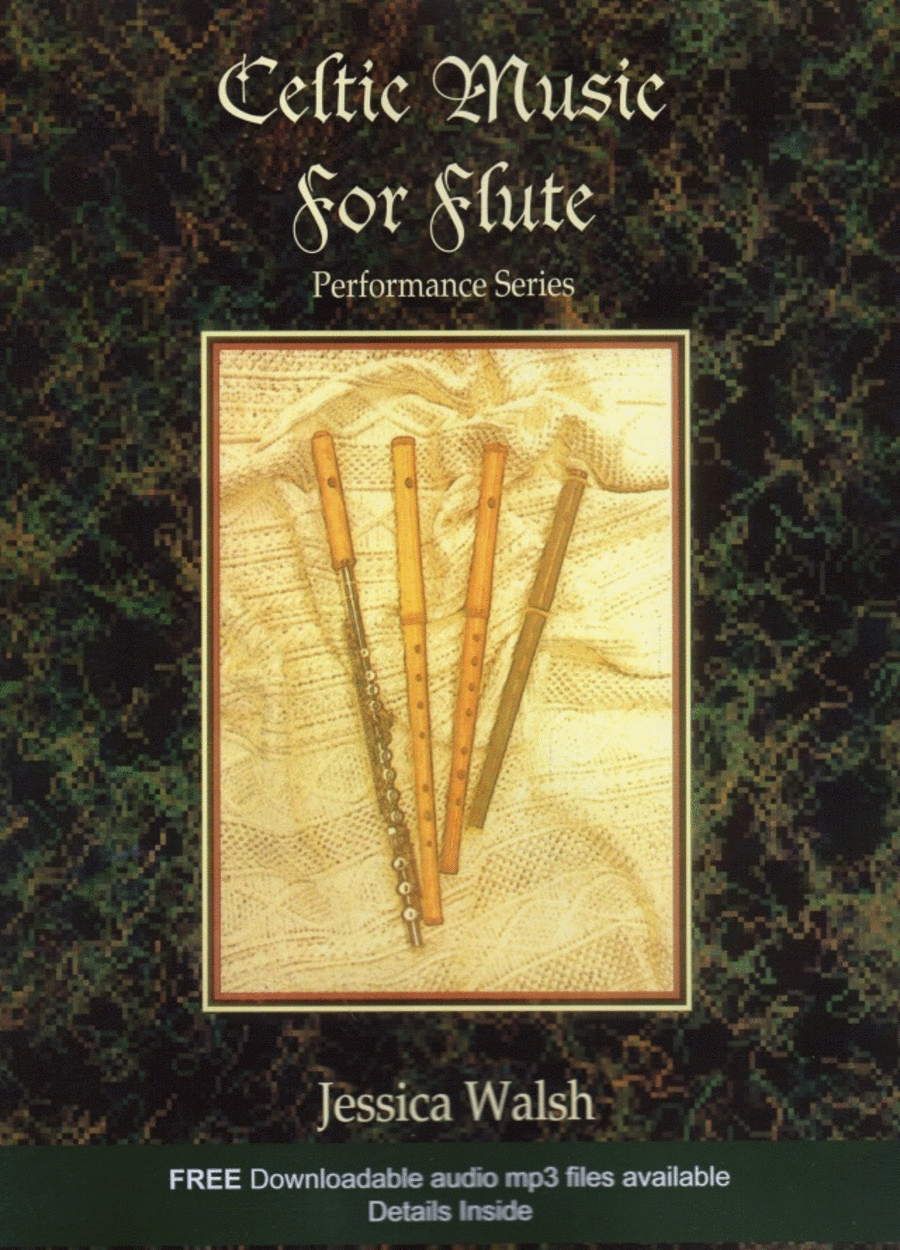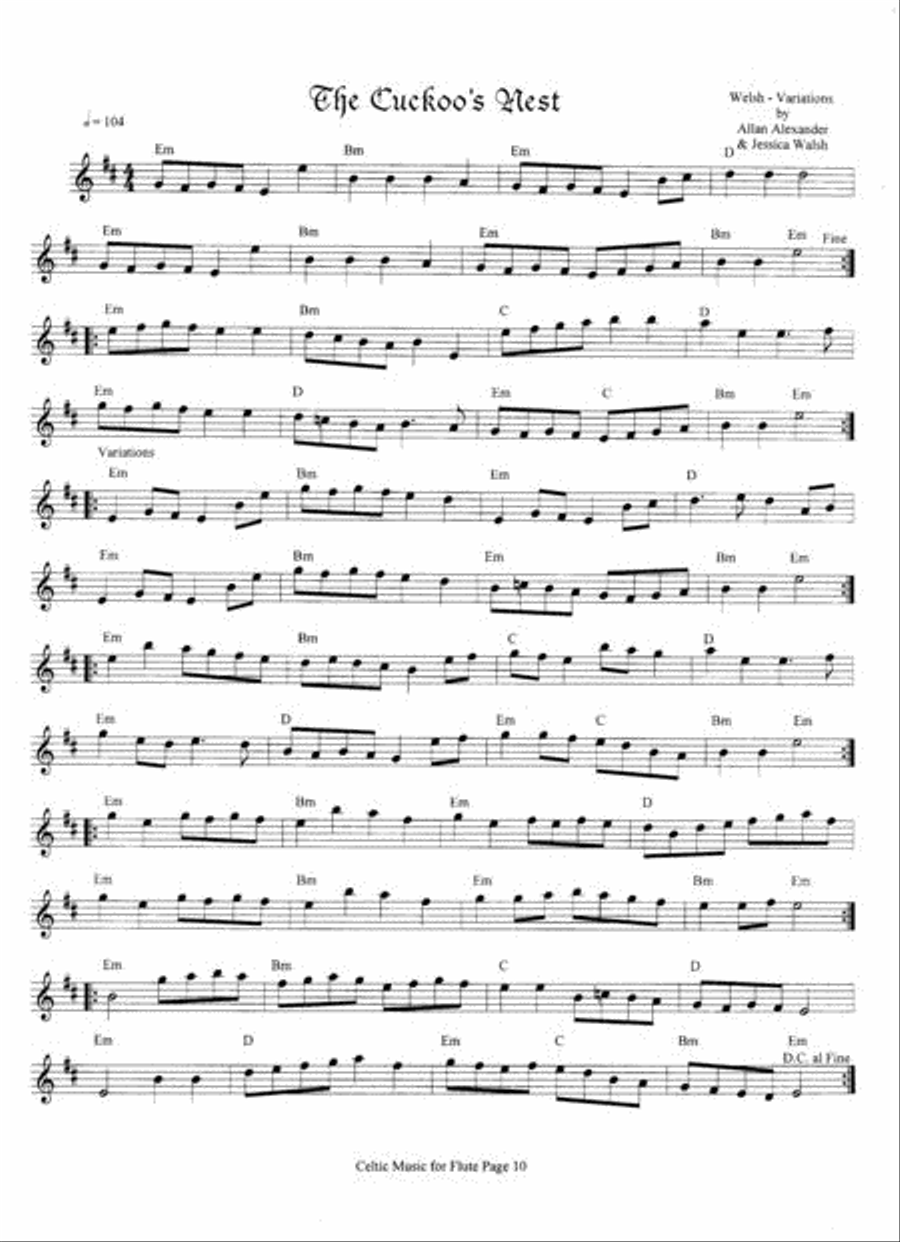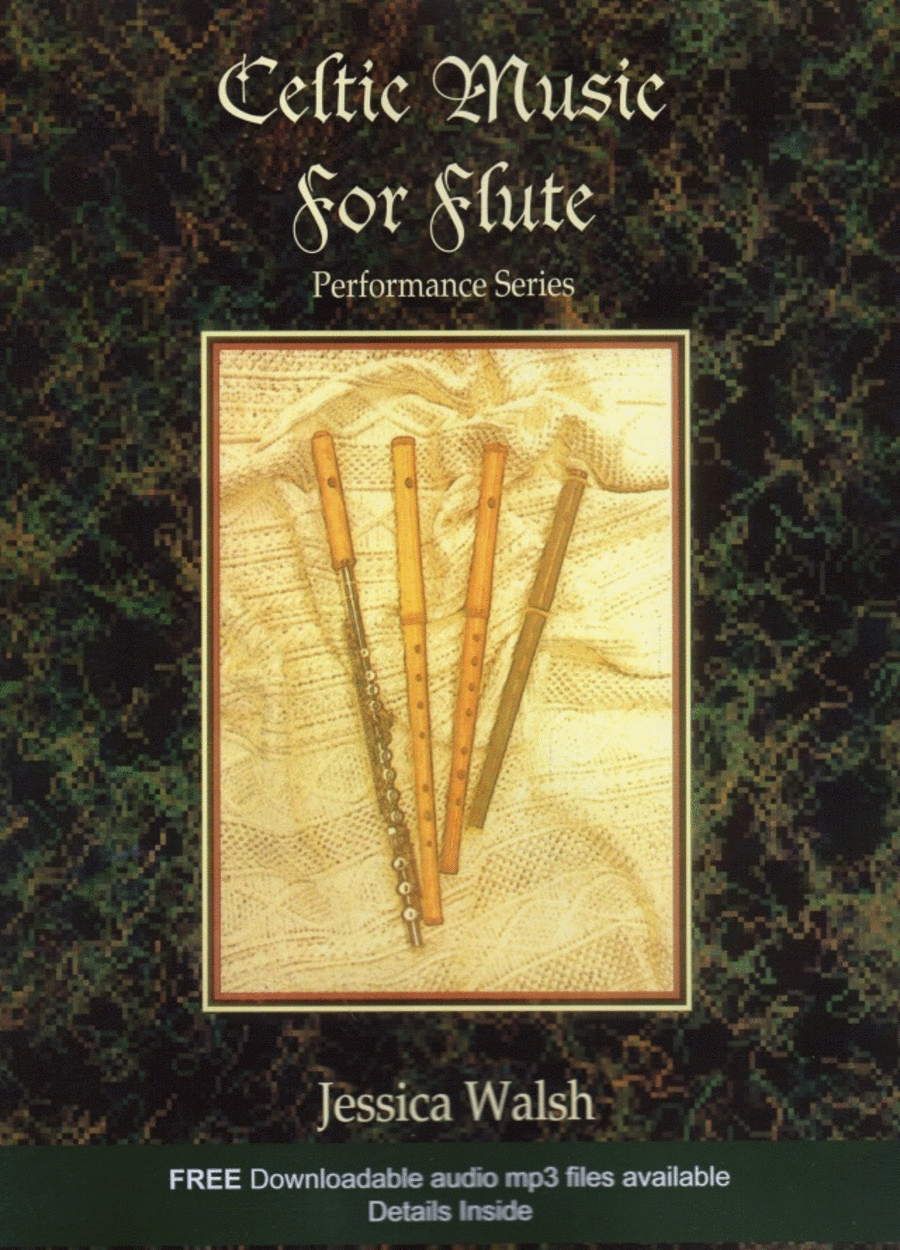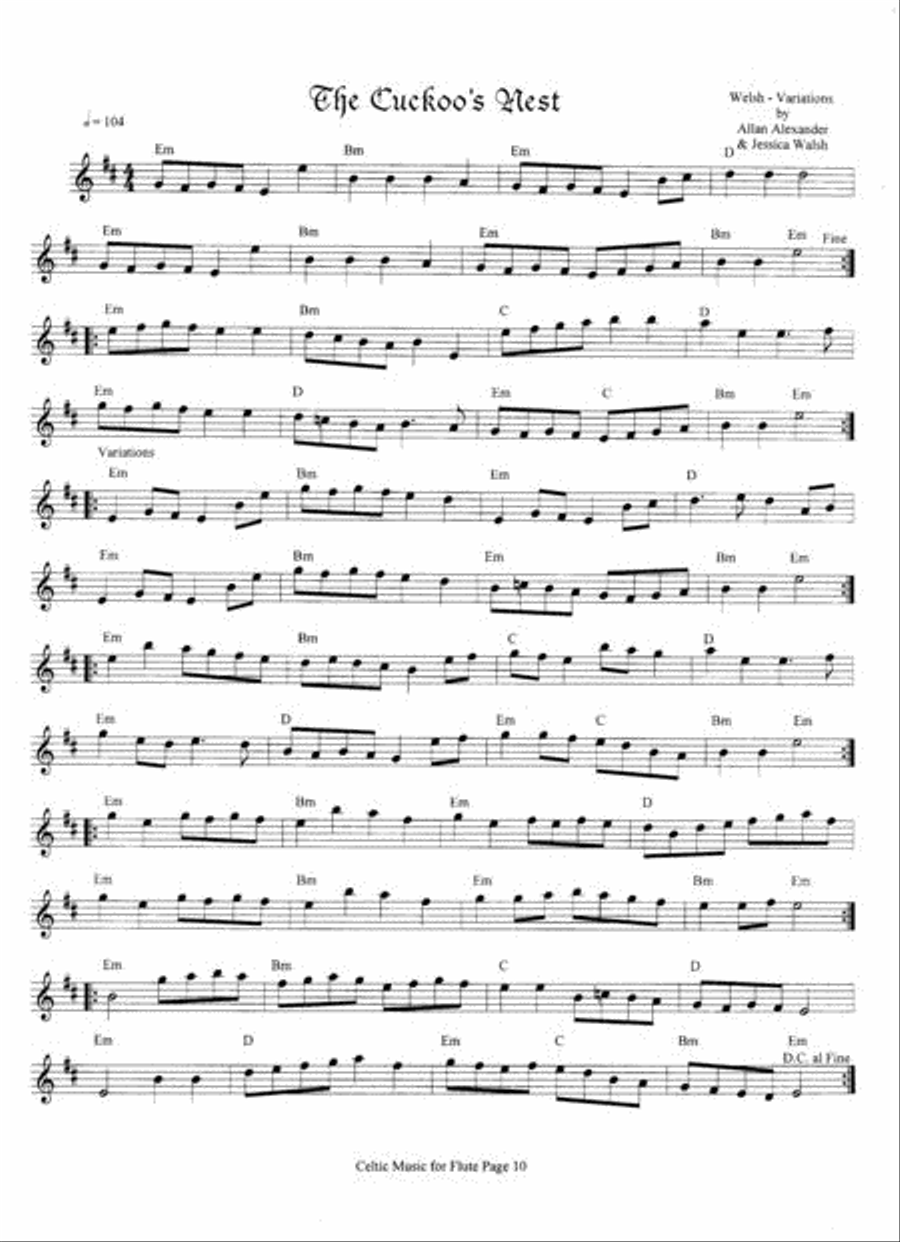 Available
Ready to ship in 24 hours
Taxes/VAT calculated at checkout.
Detailed Description
Flute - Beginner/Intermediate
SKU: AD.ADG043-CD
Arranged by Jessica Walsh. Saddle stitch. Celtic, Irish and Folk. Book & Downloadable audio. With standard notation, chord names and introductory text. 38 pages. Duration 70 minutes. Published by ADG Productions (AD.ADG043-CD).
ISBN 9781882146871. UPC: 663389104327. 9x12 inches.
Celtic Music For Flute by Jessica Walsh contains 44 tunes for flute which can be played solo or with a chord instrument. This great collection includes tunes from Scotland, Ireland, England, Wales, and the Isle of Man. The melodies were chosen from more than four hundred years of Celtic music. Most of the pieces have been extended with variations, which make the tunes a more suitable length for performances and are a lot of fun for the flutist to play. In addition, they will introduce the beginner to the joys of improvising in Celtic music, in which ornamenting and augmenting melodies is a tradition. Every tune in the book is included as downloadable audio. Though the tunes are very effective as solo material, Jessica chose to record most of them with guitarist Allan Alexander. Allan has rendered the chords artfully, and the result is really lovely audio which is a pleasure to listen to. For the player who is new to Celtic music, the recording will give insights into the melodies, and it will allow the flutist who has no access to a chord instrument to hear the harmonic progressions. For those who know and love these wonderful tunes, it will be a joy to hear them played by two musicians who obviously love to play this music together.
Song List (44)
Follow My Highland Soldier
Blythe Was the Time
Carpenter's Morris
The Gentle maiden
O as I Was Kissed Yestreen
Arrane ny Skeddan (Song of the Herring)
Song of the Falcon Chief
Hush! The Waves Are Rolling In
Hunting the Hare
Fisherman's Lilt
The Foggy Dew
The Cuckoo's Nest
I Left Him on the Mountainside
Cold and Raw
Road to Listonvarna - The Morris Dance
Silent, O Moyle
Suo Gan
Kemp's Jig
Young Catherine
My Thousand Times Beloved
Pat's Missing Finger
Lassie, Lie Near Me
Shule Agra
The Butterfly
The Swan
MacCrimmon's Lament
Come, Give Me Your Hand
Cremonea
Send 'em Running
Carolan's Farewell
The Chase (from Into the Hills)
Niel Gow's Lament for the Death of His Second Wife
The Queen's Dream
Pastheen Fionn
The Exile Song
Fear a' Bhata (the Boatmen)
Parting Forever
Ye Banks and Braes of Bonnie Doon
Mary's Lament
Hush My Babe, Lie Still and Slumber
An Emigrant's Daughter
Johnny Cope
Manx Lullaby
Blind Mary