101 Popular "Three Chord" Easy Favorites for Piano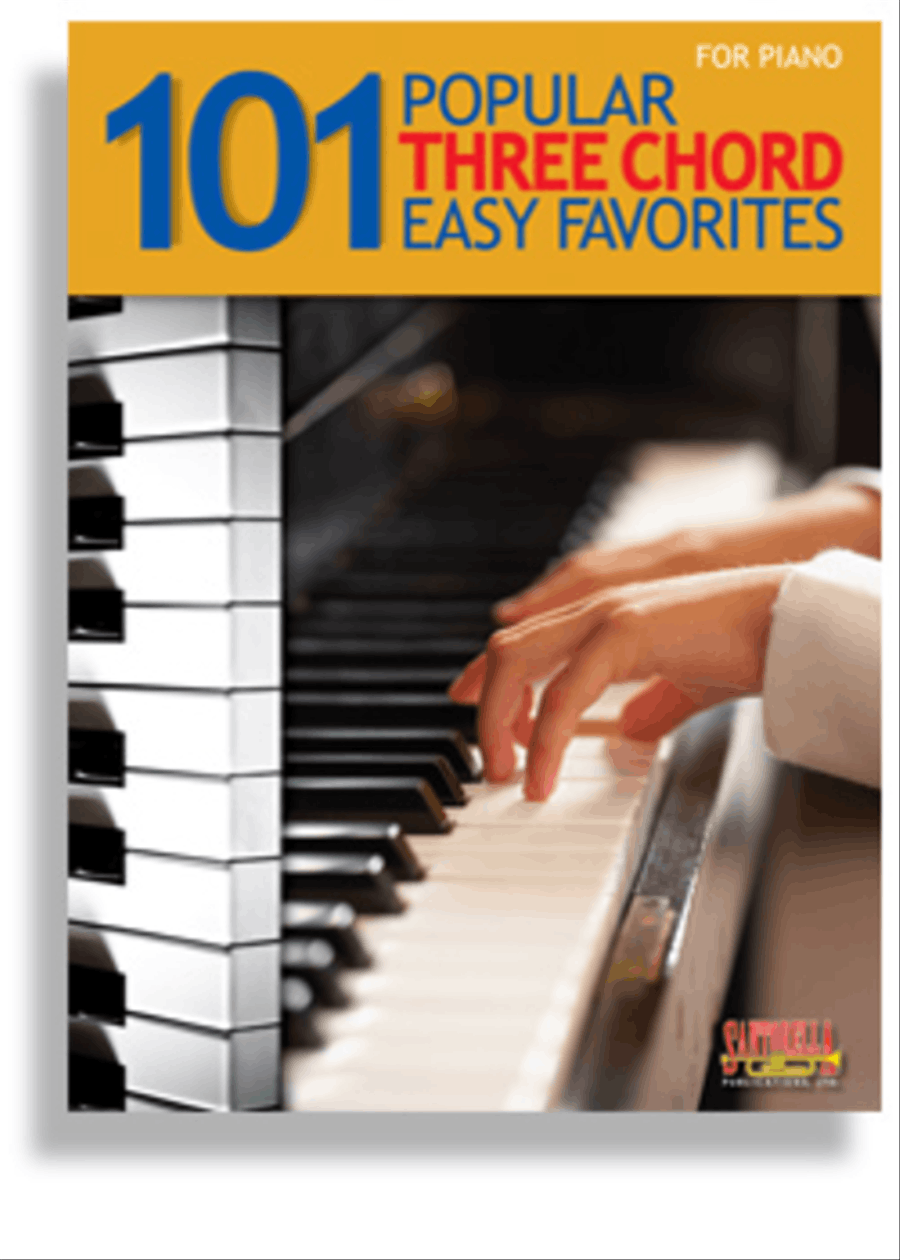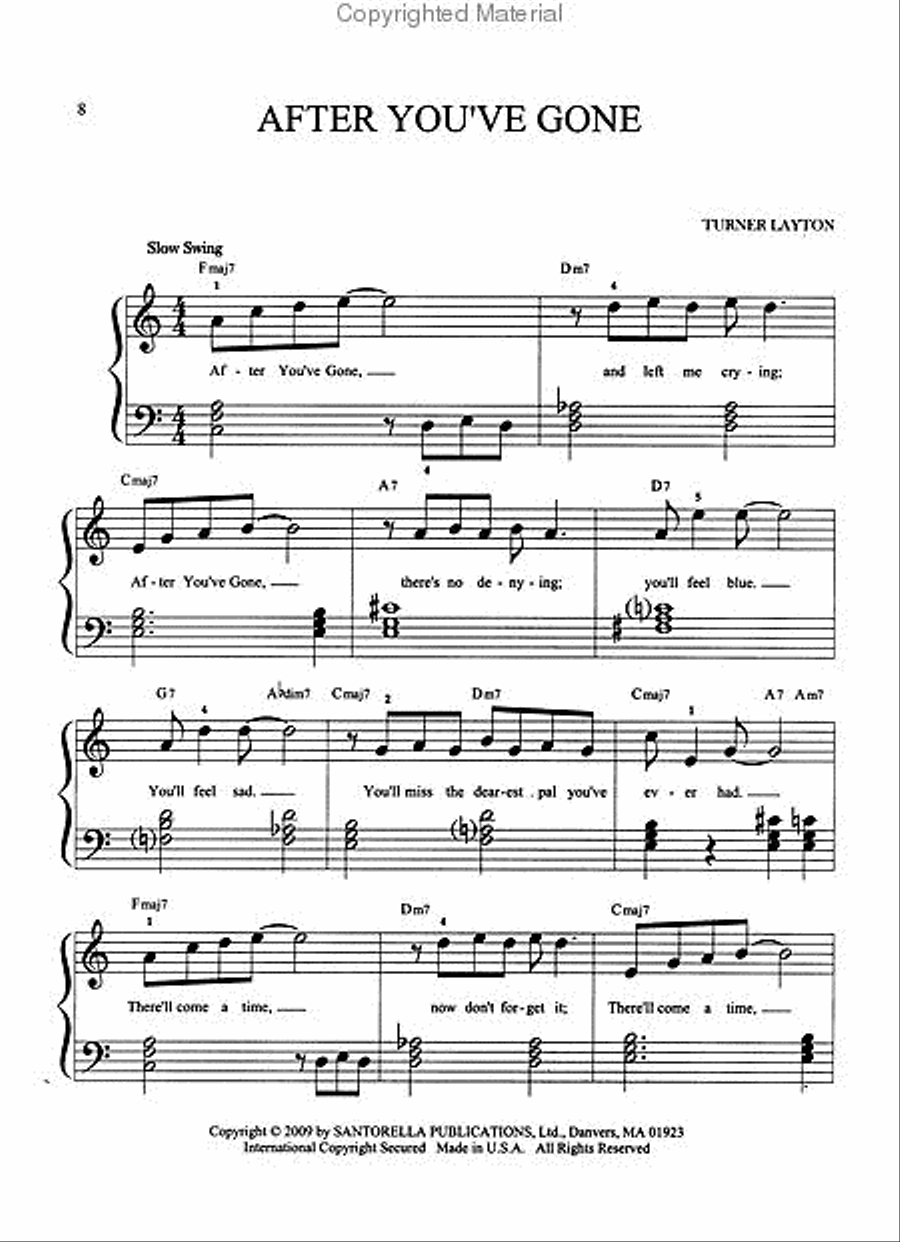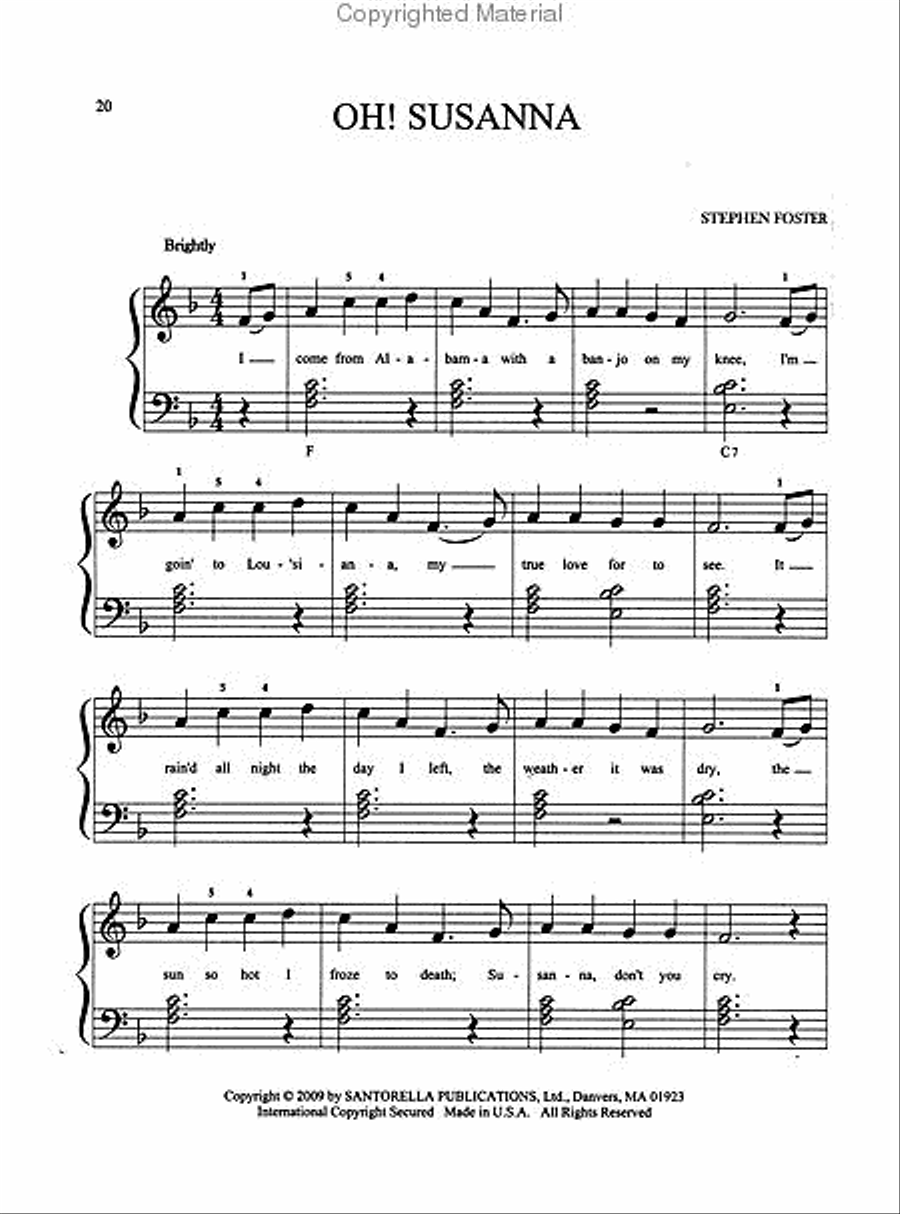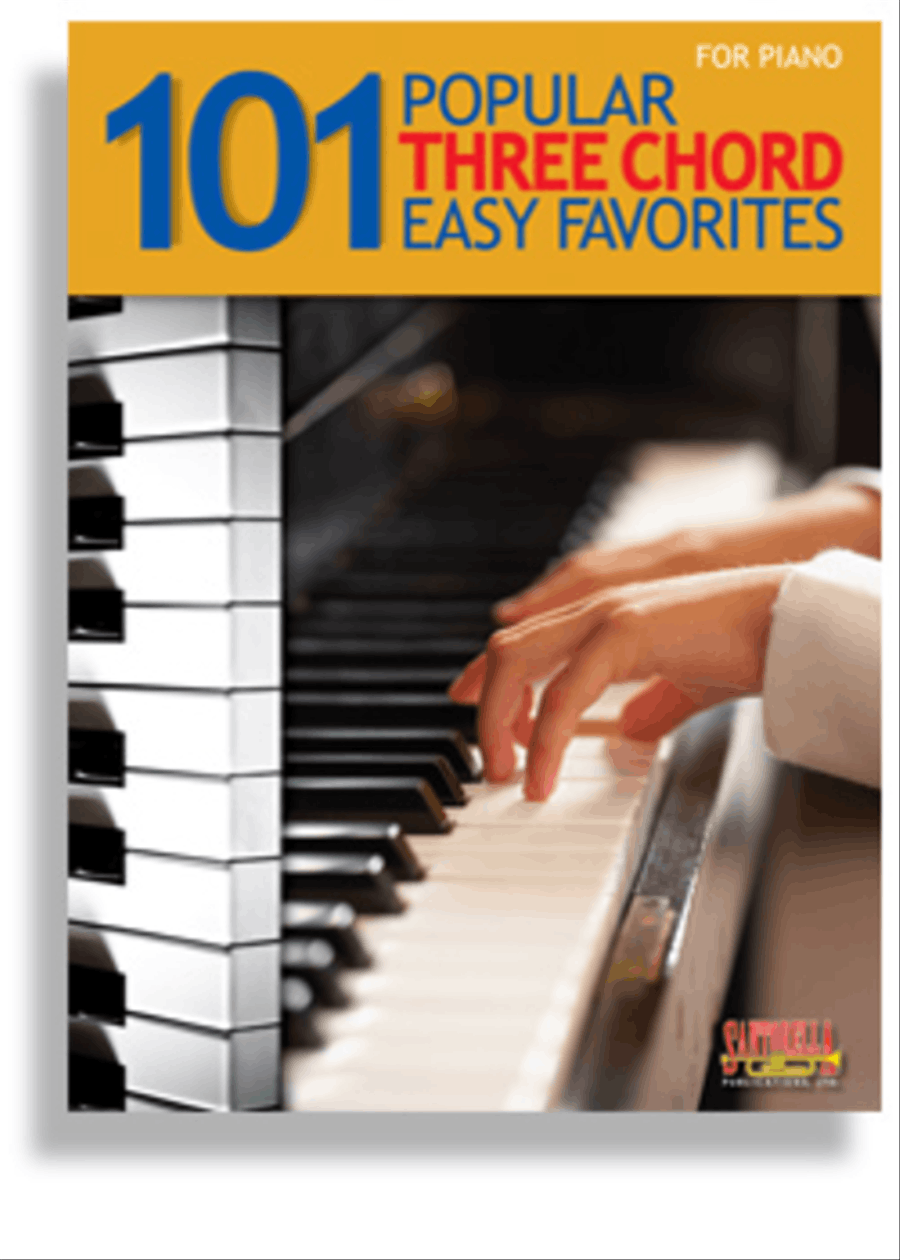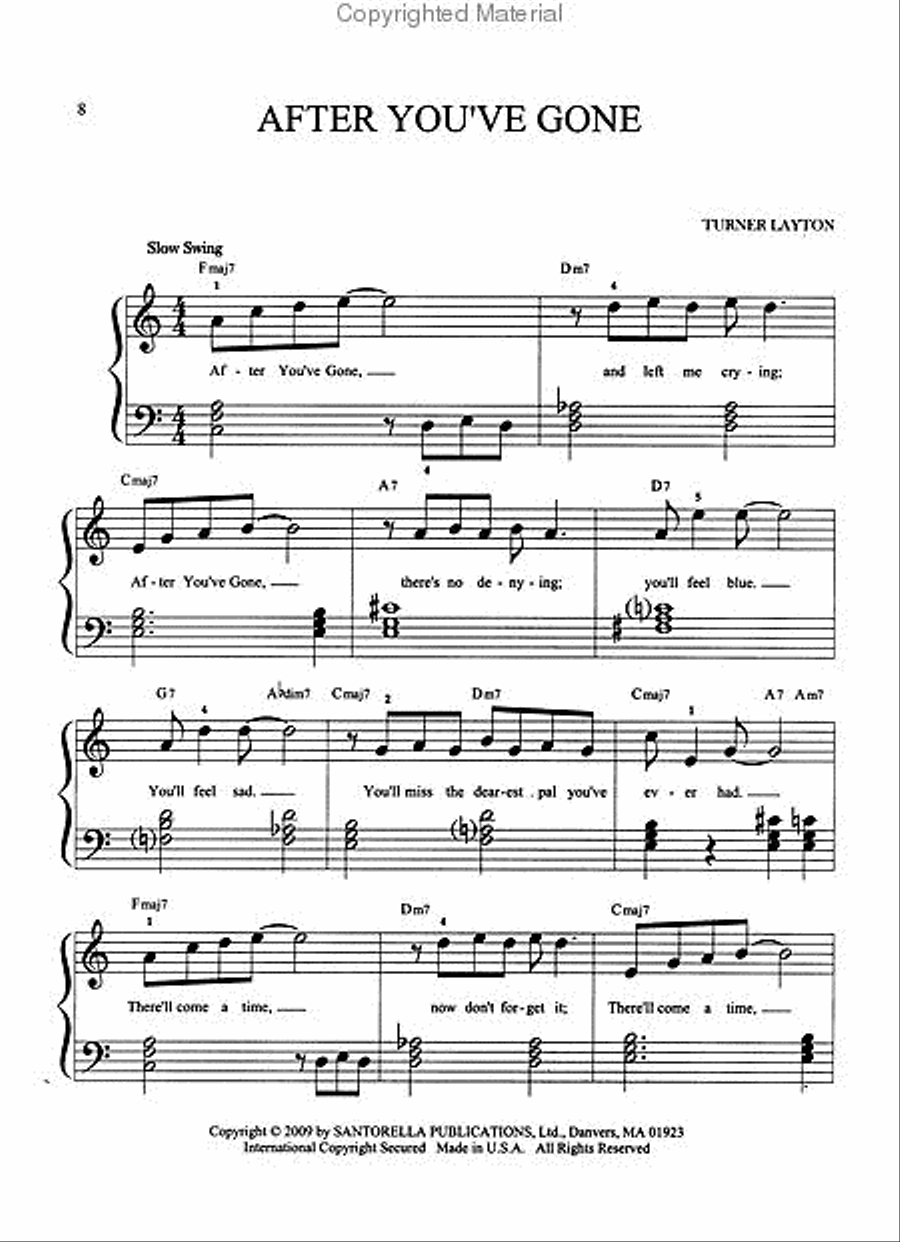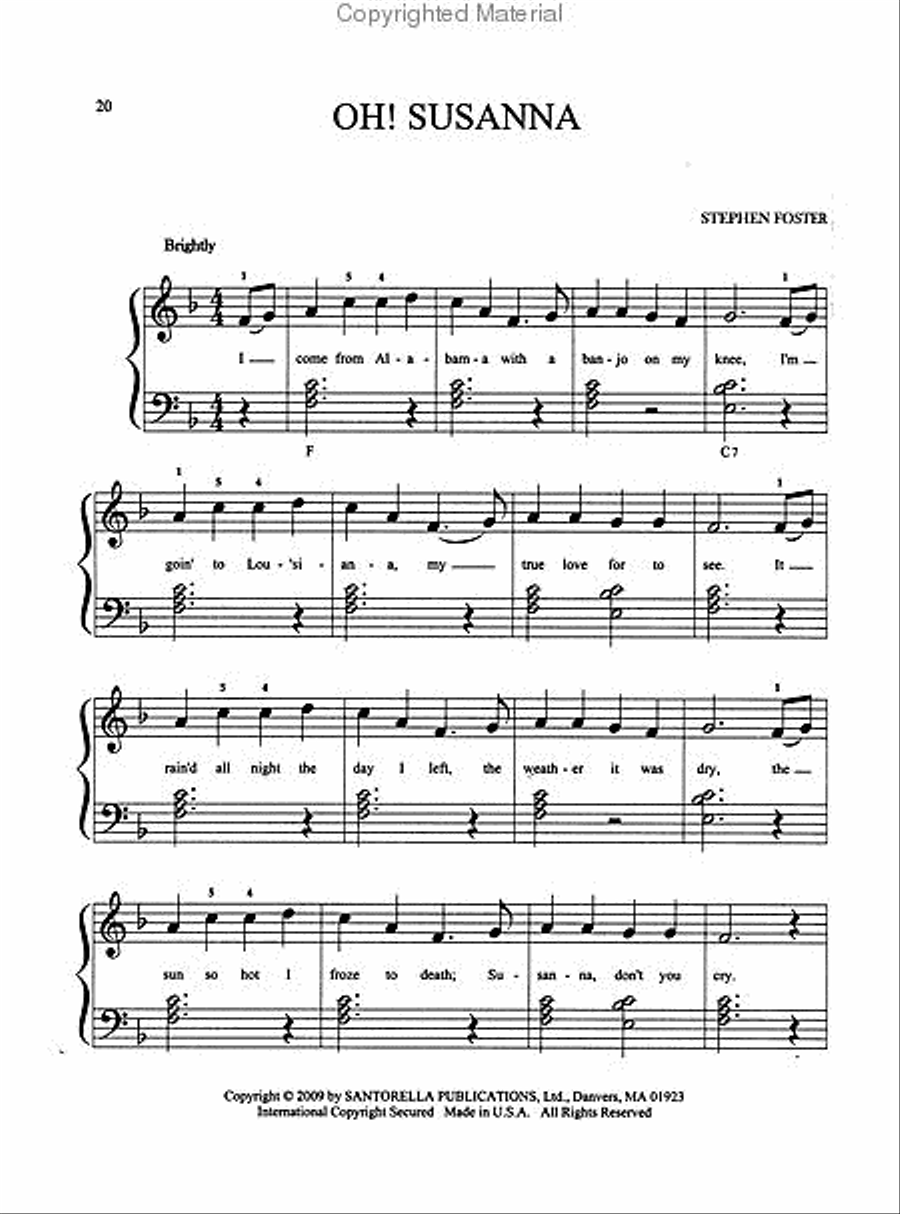 101 Popular "Three Chord" Easy Favorites for Piano


Available
Ready to ship in 1 to 2 weeks
Taxes/VAT calculated at checkout.
Detailed Description
Easy Piano - Easy
SKU: SP.TS204
Composed by Tony Santorella. Arranged by Jonathon Robbins. This edition: Paperback. Collection; Popular. Easy Favorite series. Popular. Book. With Text Language: English. Santorella Publications #TS204. Published by Santorella Publications (SP.TS204).
ISBN 9781585606962. UPC: 649571002046.
Santorella Publications' mission is to provide both the best assortment and quality of music in print. Starting out of a small damp cellar room, Santorella Publications emerged as a company determined to differentiate itself from every other publisher. Our unwavering commitment to customer satisfaction and product diversity has fueled many years of phenomenal growth. The varied interests and strengths of our talented teachers, authors, editors and arrangers have played a large role in the success of our unique catalog. Our piano library has quickly become one of the most respected educational as well as recreational catalogs in the industry. Several of our titles have been selected by the New York State School Music Association (NYSSMA) for inclusion in their manual as required audition pieces for competing students. From our best-selling intermediate edition of Beethoven's "Ode To Joy" for classical piano to "Jazz Piano Cocktails" for auditions in jazz, displays the diversity of our ever growing catalog. Our award winning "Keyboard Kids Method" by Carolyn Carson and "Exceptional Classics" by Jonathon Robbins have been included in the Music Teachers Association of California (MTAC) resource guide since 1997, which is further evidence of our coast to coast presence. Our ability to close the gaps in the industry has inspired a large following on five continents in all print categories. We strive to provide a quality product that satisfies every customer's need. This is the root of our latest title, "101 Popular "Three Chord" Easy Favorites For Piano," edited and arranged by Jonathon Robbins. This fabulous collection of well-known familiar melodies is sure to create some enjoyment for the beginner, novice or recreational pianist with many songs reminiscent of our youth, maturity and heritage. It has been decades since a beginning pianist could find such variety in just one single edition. "101 Popular Three Chord Easy Favorites For Piano" includes Ceremonial and Party Songs, Christmas Songs and Carols, Legendary Classical Pieces, Stephen Foster Memoirs, Popular Jazz Standards, Patriotic Songs and Marches, Familiar Vocal Standards, Beloved Sacred Hymns, Traditional American and Ethnic Folk Songs, Elegant Wedding Classics and Significant Unforgettable Ballads. Our goal is to provide simple arrangements of 101 familiar favorites. Although the majority of musical progressions are based on three chords (I-IV-V), more complex jazz standards require additional flavor. As a result, it becomes necessary to deviate from these three basic chords on occasion. With that being said, Jonathon Robbins has done a magnificent job of making each and every tasty title playable at any level. Our intention was to provide a diverse assortment of the most basic simplified arrangements and we are proud to say that we have accomplished that task with our latest title, "101 Popular Three Chord Easy Favorites For Piano." Enjoy! Auld Lang Syne - Gaite Parisienne - Happy Birthday - Pomp and Circumstance - Ta-Ra-Ra Boom-De-Ay - Away In A Manger - Deck The Halls - The First Noel - Jingle Bells - Jolly Old Saint Nicholas - Joy To The World - O Holy Night - Silent Night - Andante in G - The Blue Danube - Concerto No. 1 (Theme from First Movement) - Cradle Song - The Happy Farmer - The Jolly Coppersmith - Largo (from the "New World Symphony") - Lullaby - Marche Militaire - Marche Pontificale - Minuet In G - Pizzicato Polka - Prelude - To A Wild Rose - Vilia (from "The Merry Widow") - Beautiful Dreamer - Camptown Races - Jeanie With The Light Brown Hair - My Old Kentucky Home - Oh! Susanna - After You've Gone - Alexander's Ragtime Band - Baby Face - Bill Bailey (Won't You Please Come Home?) - Fascination - For Me And My Gal - Hello My Baby - Hot Time in The Old Town Tonight - I Want A Girl - I'm Just Wild About Harry - Melancholy Baby - Rock-A-Bye Your Baby (With a Dixie Melody) - You Made Me Love You - Caisson Song - El Capitan - Manhattan Beach - Marines' Hymn (From The Halls of Montezuma) - Semper Fidelis - Stars And Stripes Forever - Star-Spangled Banner - The Thunderer - The Washington Post - Under The Double Eagle - Beautiful Isle Of Somewhere - Because - Bicycle Built For Two (Daisy Bell) - The Glow Worm - Just A-Wearyin' For You - Let There Be Peace On Earth - Sidewalks of New York (East Side - West Side) - Silver Threads Among The Gold - Sweet Rosie O'Grady - When You and I Were Young - Maggie - When You Were Sweet Sixteen - Amazing Grace - Drink To Me Only With Thine Eyes - The Lord Bless You And Keep You - The Lord's Prayer - Nearer My God To Thee - Rock Of Ages - The Rosary - Blue Tail Fly (Jimmy Crack Corn) - Crawdad Song - Down By The Riverside - Down In The Valley - He's Got The Whole World in His Hands - Listen To The Mockingbird - Little Brown Jug Polka - My Darling Clementine - On Top Of Old Smoky - Red River Valley - She'll Be Comin''Round The Mountain - Saints Go Marching In - The Yellow Rose Of Texas - Greensleeve's - Danny Boy - Scarborough Fair - Santa Lucia - All Through The Night - I Love You Truly - In The Evening By The Moonlight - My Wild Irish Rose - Rose Of Tralee - Waltz Song (from "The Merry Widow") - Bridal Chorus (from "Lohengrin") - Grand March (from "Aida") - O Perfect Love - O Promise Me.