Violin Concerto in E minor Op. 64 MWV O 14

Urtext based on the Leipzig Mendelssohn Complete Edition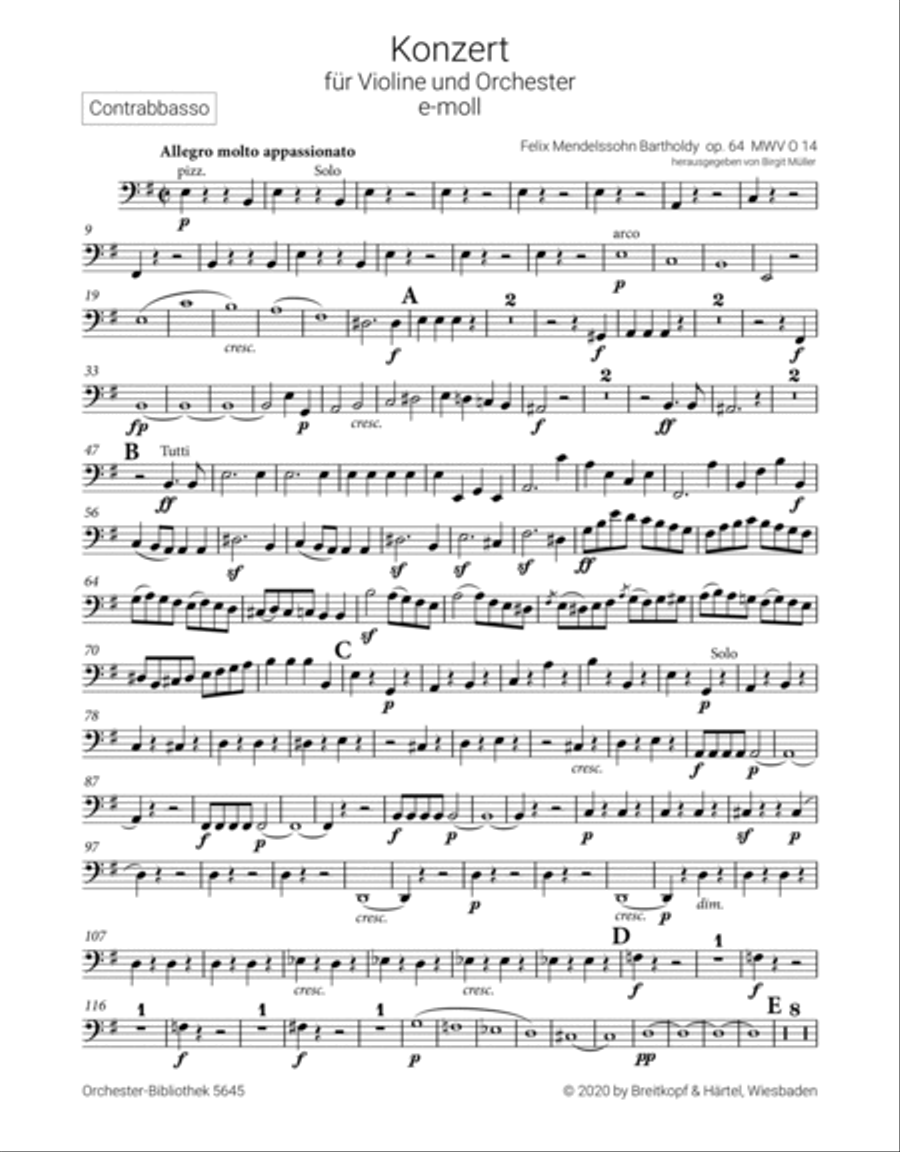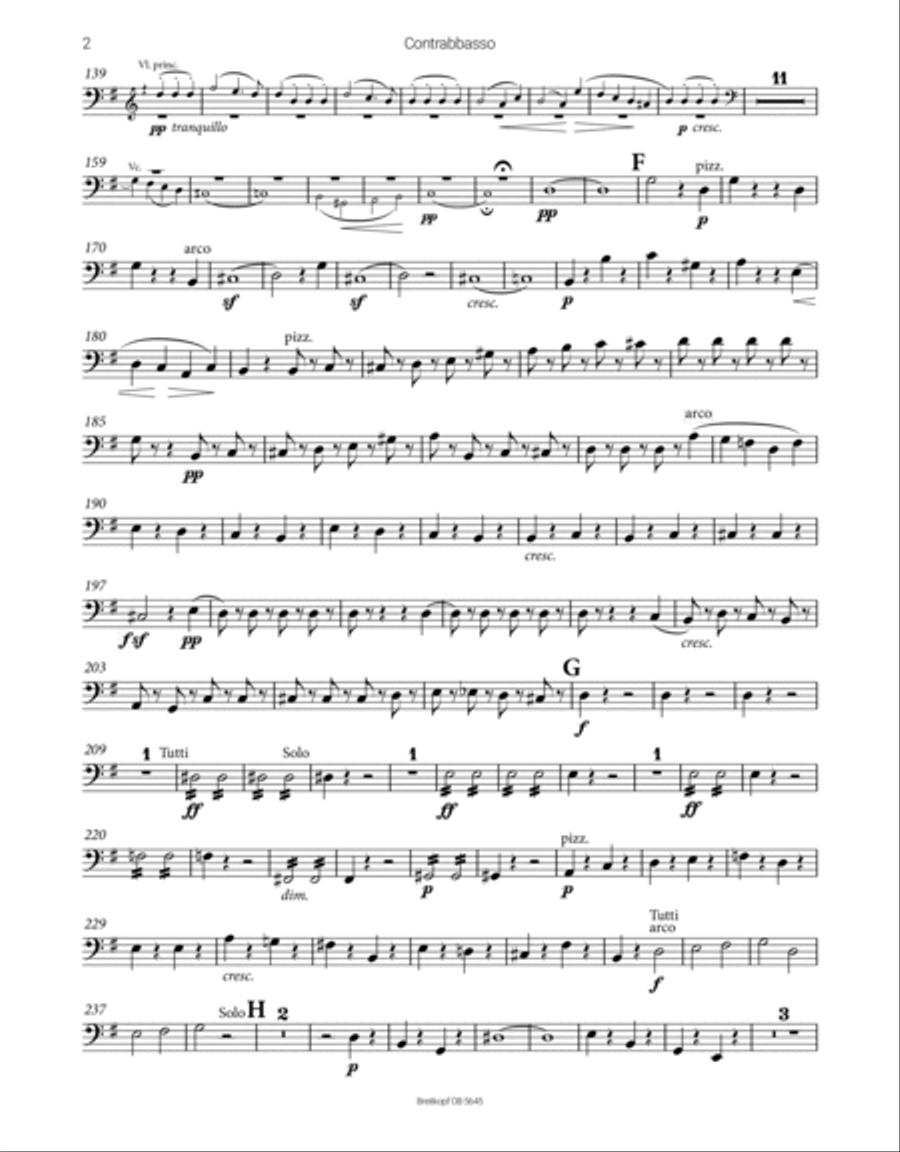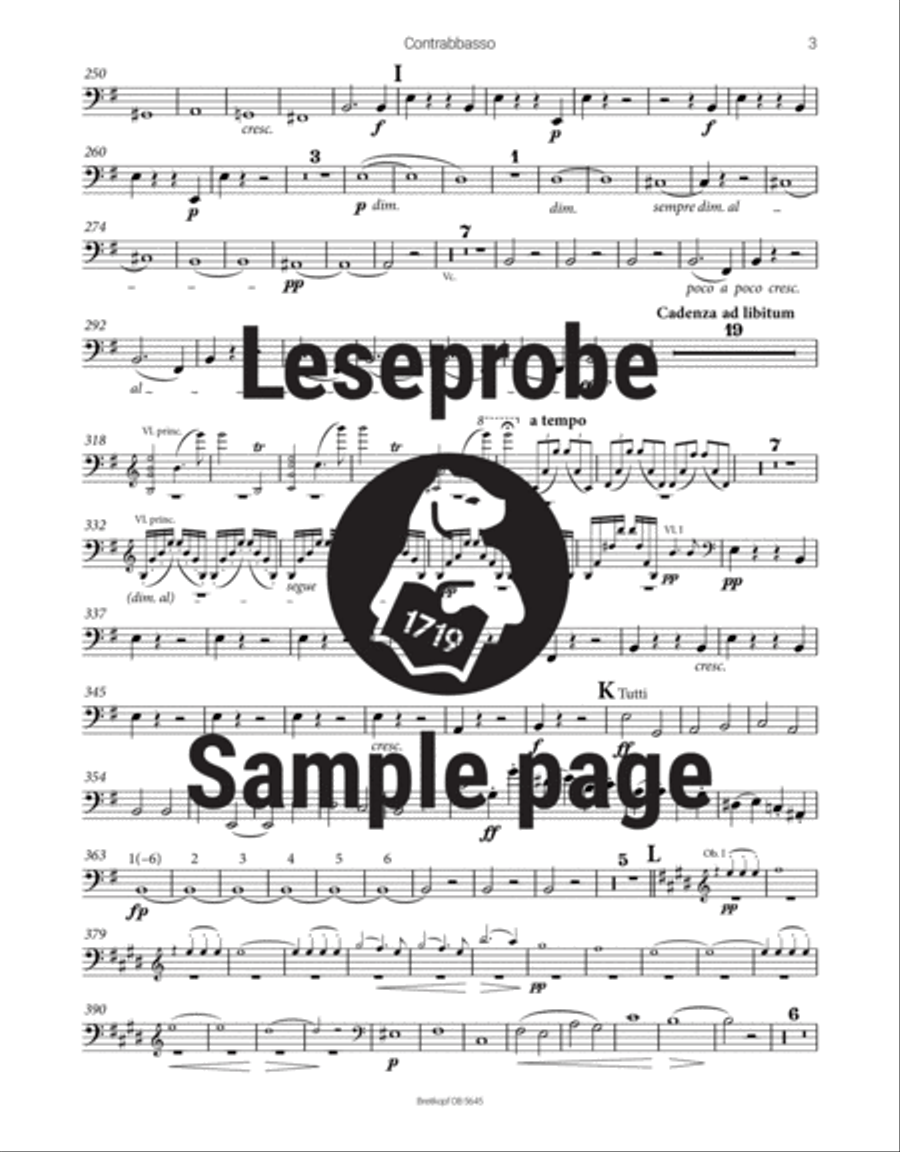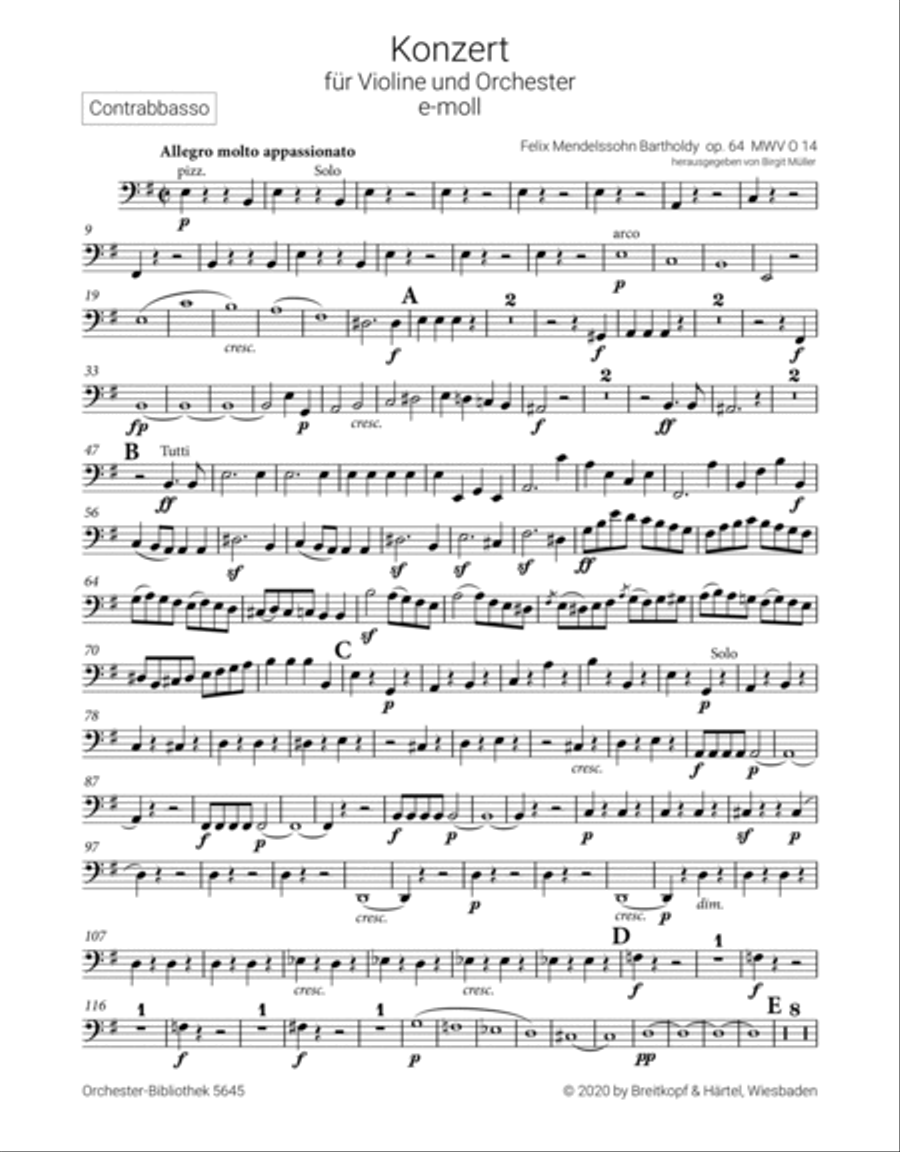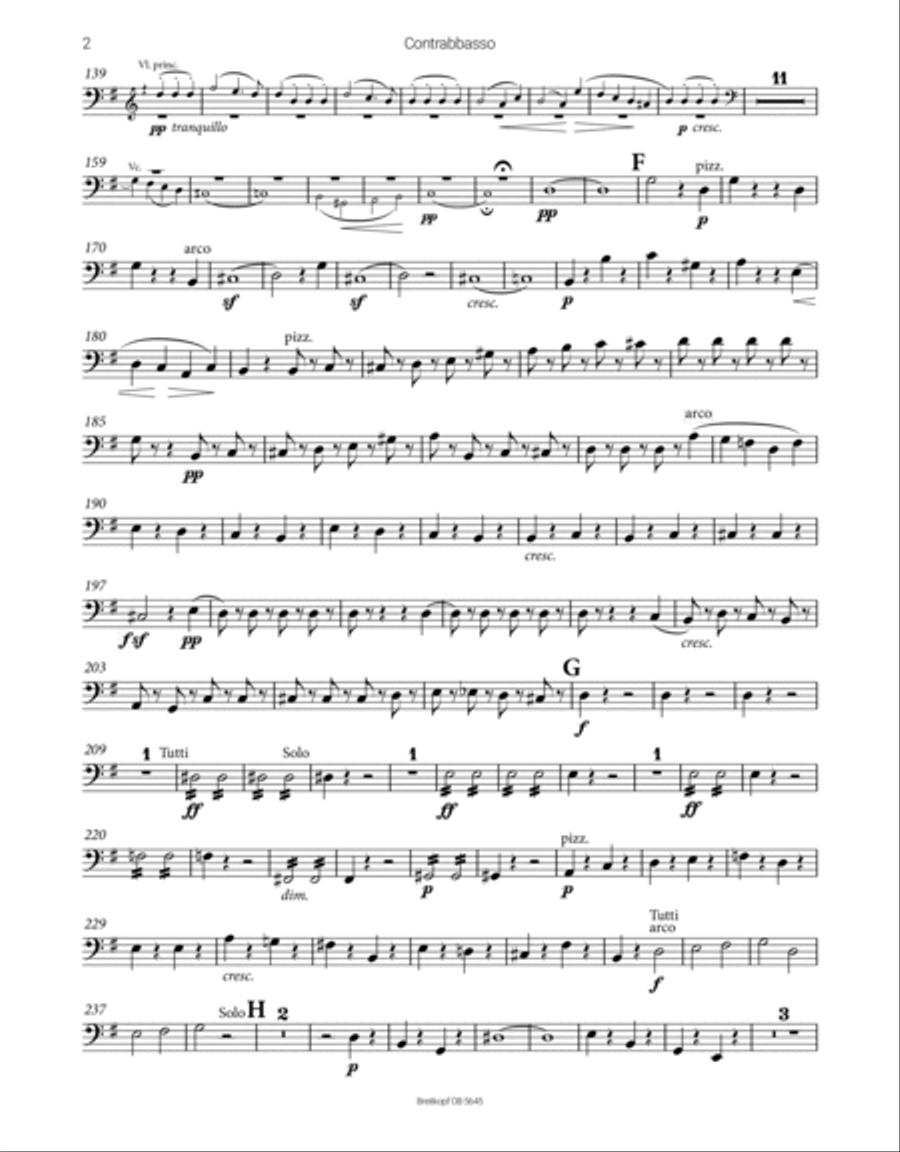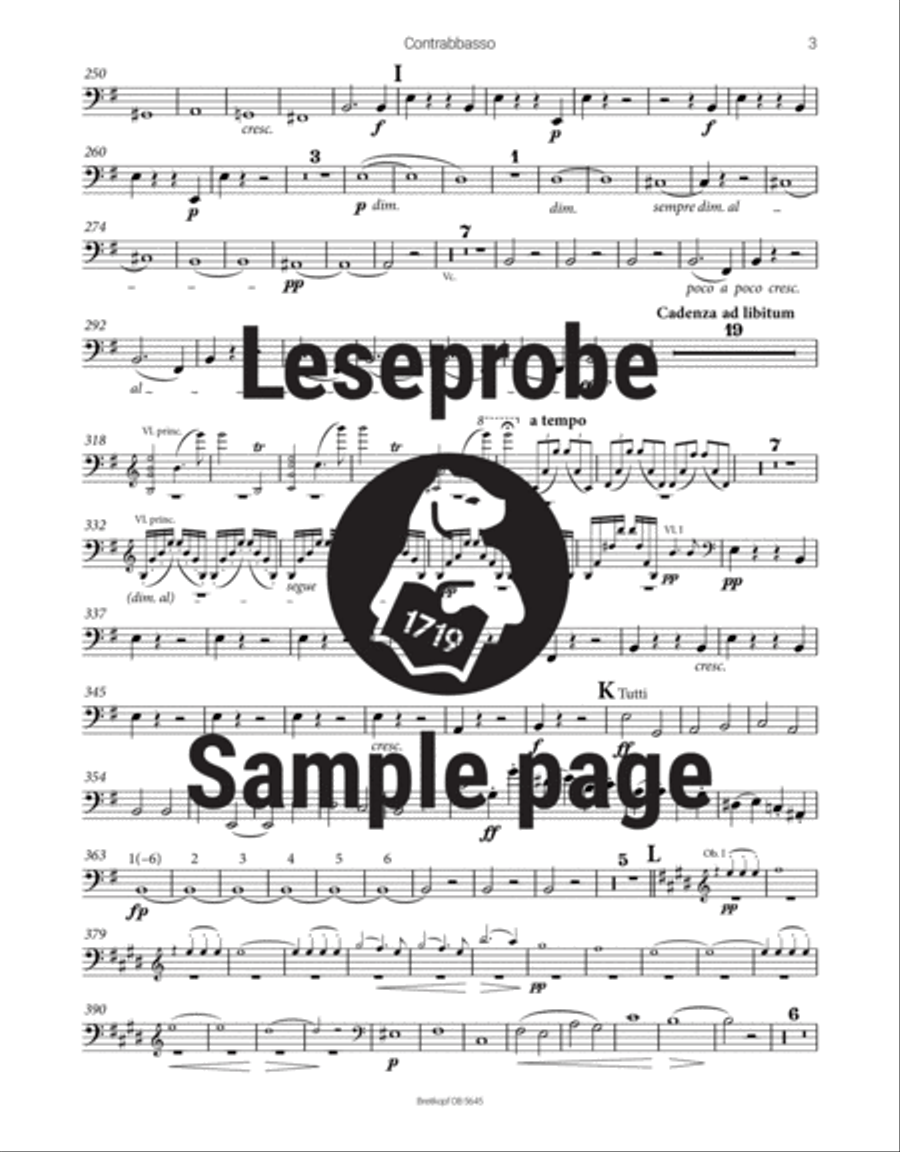 Violin Concerto in E minor Op. 64 MWV O 14

Urtext based on the Leipzig Mendelssohn Complete Edition
Price reduced from

$10.95

to
$10.40
Available
Ready to ship in 3 to 4 weeks
Taxes/VAT calculated at checkout.
Detailed Description
Double bass (solo: vl - 2.2.2.2 - 2.2.0.0 - timp - str)
SKU: BR.OB-5645-27
Urtext based on the Leipzig Mendelssohn Complete Edition
. Composed by Felix Bartholdy Mendelssohn. Edited by Birgit Muller. Orchestra; stapled. Orchester-Bibliothek (Orchestral Library). Solo concerto; Romantic. Part. 8 pages. Duration 25'. Breitkopf and Haertel #OB 5645-27. Published by Breitkopf and Haertel (BR.OB-5645-27).
ISBN 9790004344880. 10 x 12.5 inches.
Felix Mendelssohn Bartholdy created a standard work with his final violin concerto in E minor op. 64 MWV O 14 that is now firmly established in today's concert repertoire. When in 1838 the composer indicated that he had "in mind a violin concerto [...] in E minor [...]," it was not only his friend Ferdinand David, the Gewandhaus concertmaster for whom it was intended, who was euphoric. The "whole civilized violin world" was awaiting this concerto - and yet it was another seven years before the much-anticipated composition was ultimately published by the Leipzig publishing house Breitkopf & Hartel in June 1845, as well as simultaneously in London and Milan. The concerto particularly appeals through its innovative treatment of the solo part, not only because the solo violin strikingly opens the first movement without a preceding orchestral tutti, but also because of its musical dialogue with the orchestra. The Leipzig Gewandhaus premiere on 13 March 1845 with Ferdinand David as soloist under the direction of Nils Wilhelm Gade served - as so frequently with Mendelssohn - virtually as a proofreading process. After the composer subsequently made extensive changes that also involved David, the work first appeared just short of nine months later. The first edition documents the composer's valid final revision, which is reproduced as the work's main version in the present Urtext edition.The matching piano reduction includes not only an unmarked string part, but also a part with the established markings by Igor Oistrach.