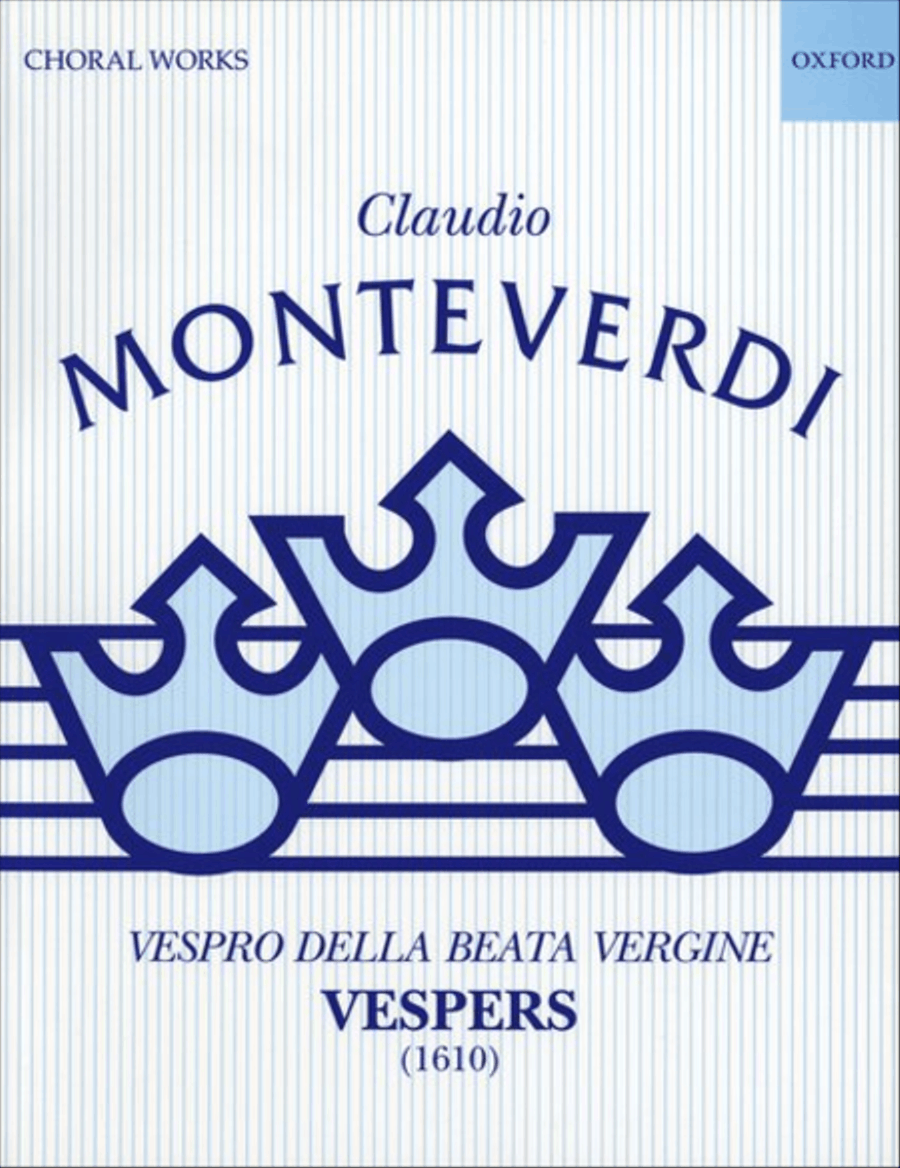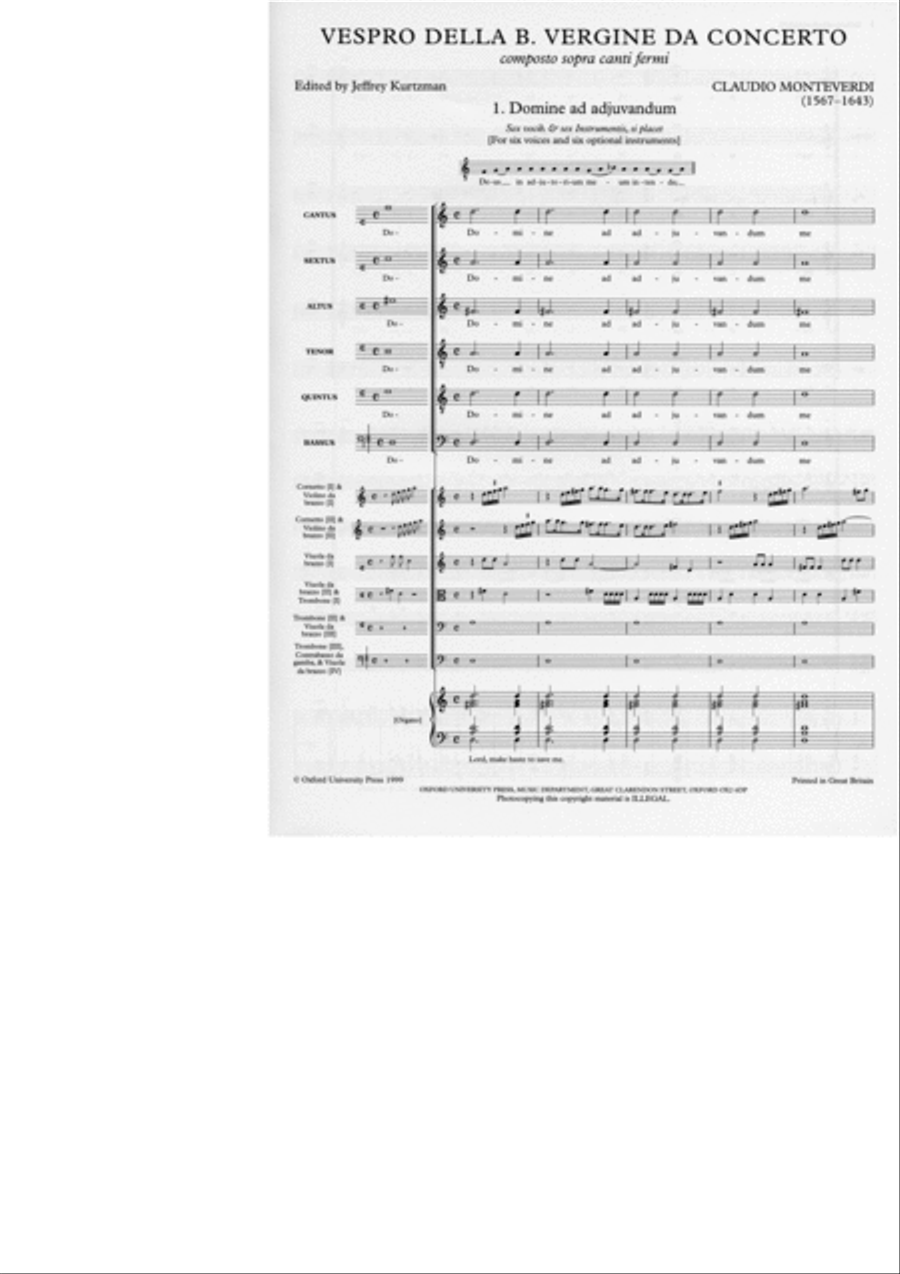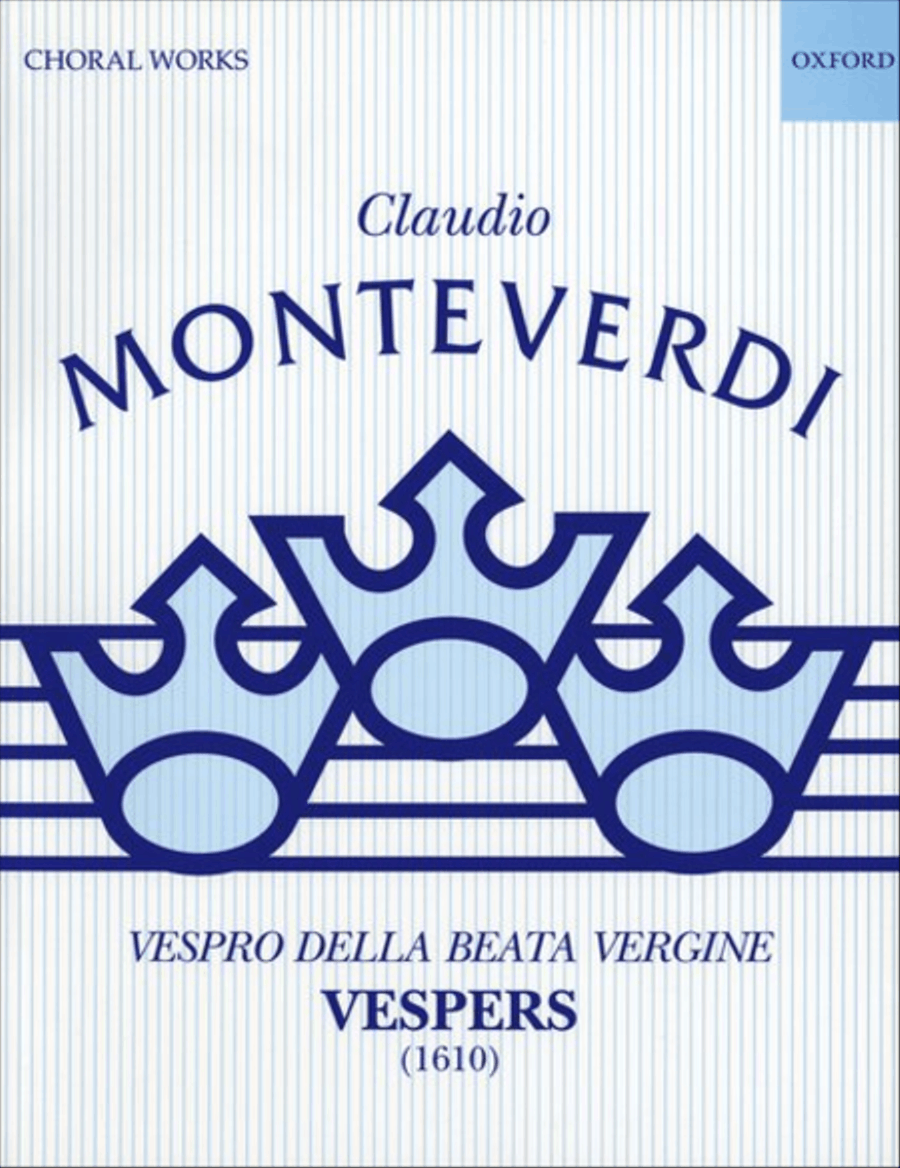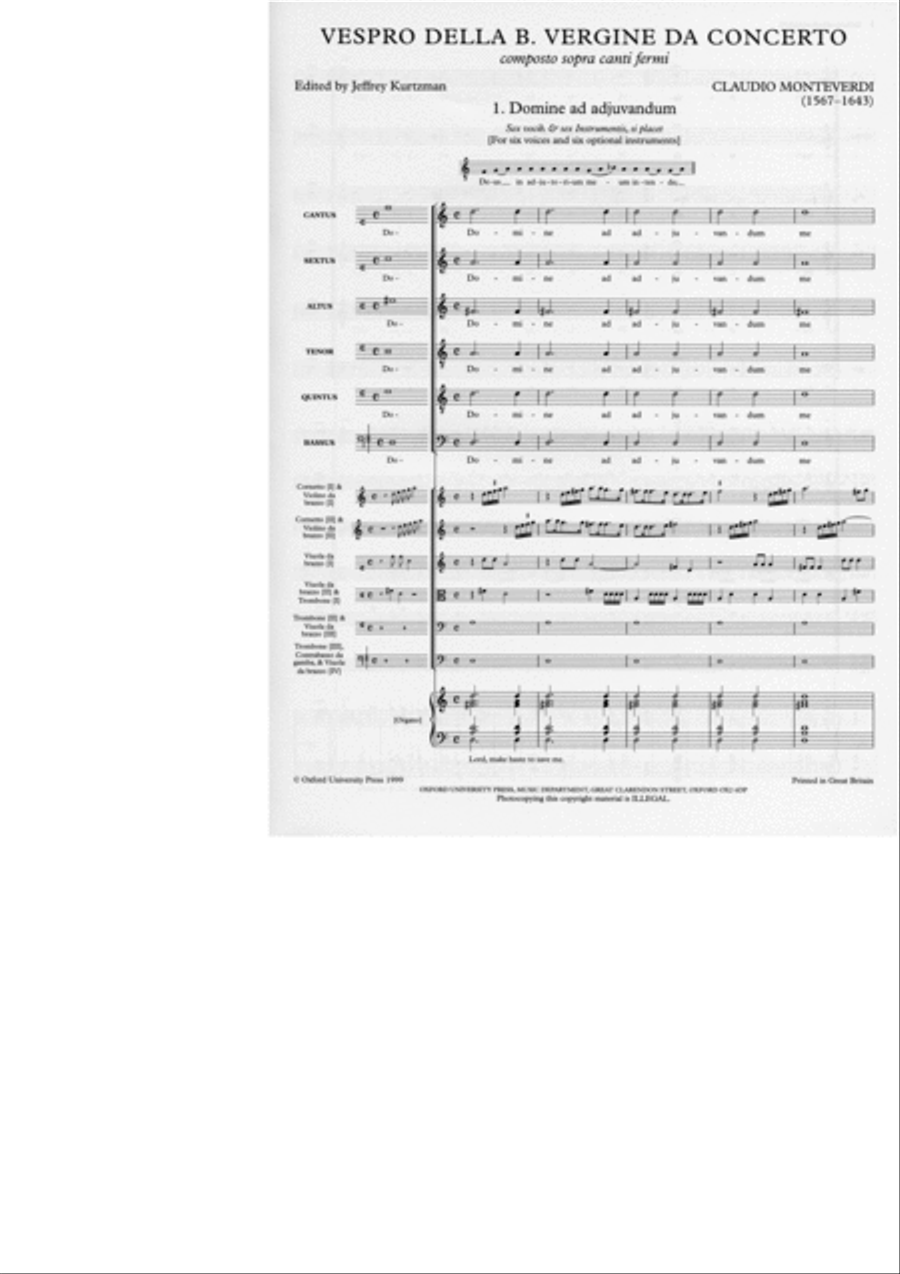 Available
Ready to ship in 1 to 2 weeks
Taxes/VAT calculated at checkout.
Detailed Description
SSTTBB soloists, SATTB choir, orchestra (2/3 violins, 3 trumpets in D, 1 trumpet in B flat, 2/3 violas, 2 cellos, 1 double bass, 3 trombones, 1 bass trombone, 2 recorders, 2 flutes) - Moderately Difficult
SKU: OU.9780193375888
Composed by Claudio Monteverdi. Edited by Jeffrey Kurtzman. Choral Works (inc. Oratorios). Classic Choral Works. Standard Choral Works. Performing score. 288 pages. Duration 90'. Oxford University Press #9780193375888. Published by Oxford University Press (OU.9780193375888).
ISBN 9780193375888. 11 x 9 inches.
This edition is designed to meet the needs of both the scholar and the performer. It contains the complete music of all fourteen compositions as in Monteverdi's original print, plus the psalm 'Lauda Jerusalem' and the two Magnificats in a choice of pitches. Also provided are a continuo realization, notes on performance, Gregorian antiphons for the feasts of the Virgin, and examples of typical early seventeenth-century embellishments. Complete performing material is available on hire from the publisher, and a Critical Commentary is available for sale from the OUP Hire Library.
About Classic Choral Works
These truly versatile and user-friendly editions offer a practical approach for performers, informed by the very highest standard of scholarship. - Fresh editions by the very best scholars in their field - Clean and clear page layout - Compositions spanning the fourteenth to nineteenth centuries - Choral works with a wide range of scorings, from small chamber group to full orchestra - Informative prefaces included in most of the vocal scores - Playable keyboard reductions for rehearsal