The Real Book - Volume II - Second Edition

Backing Tracks on USB Flash Drive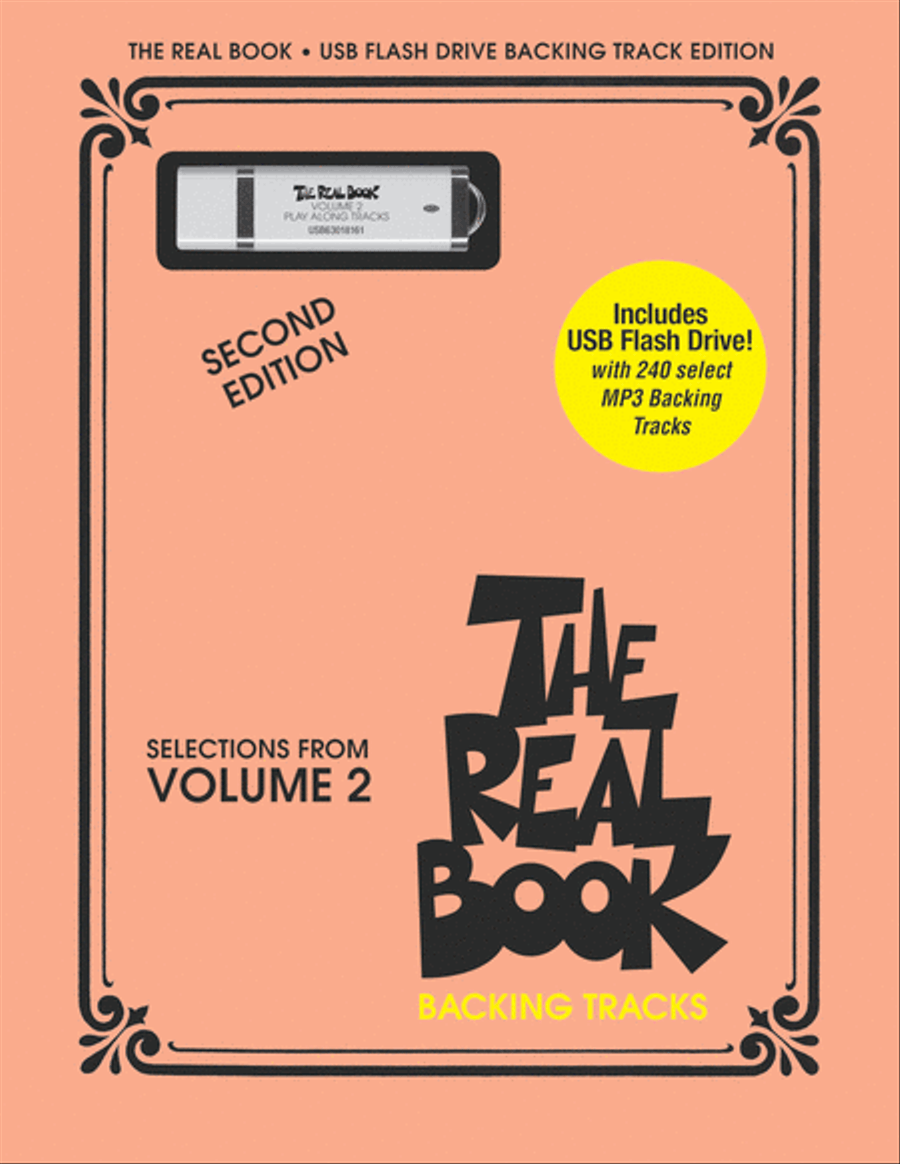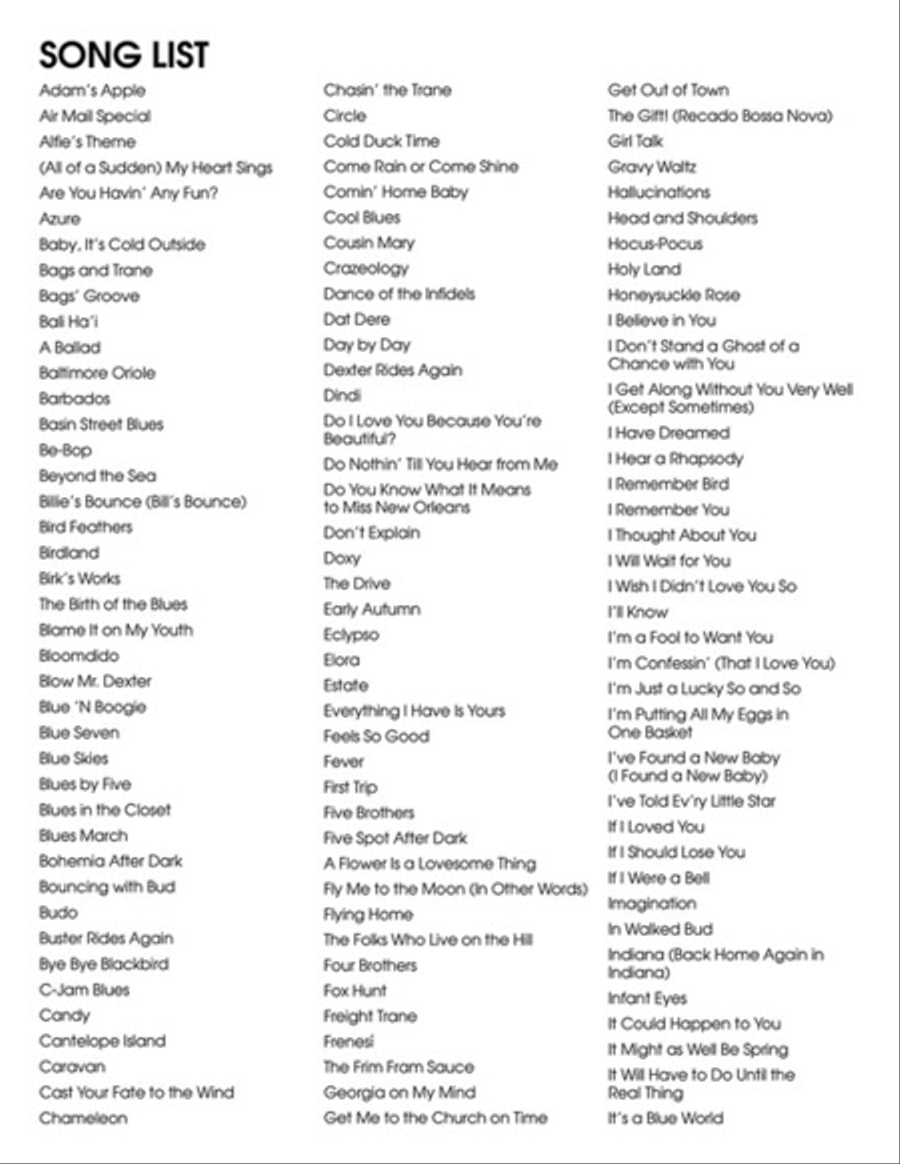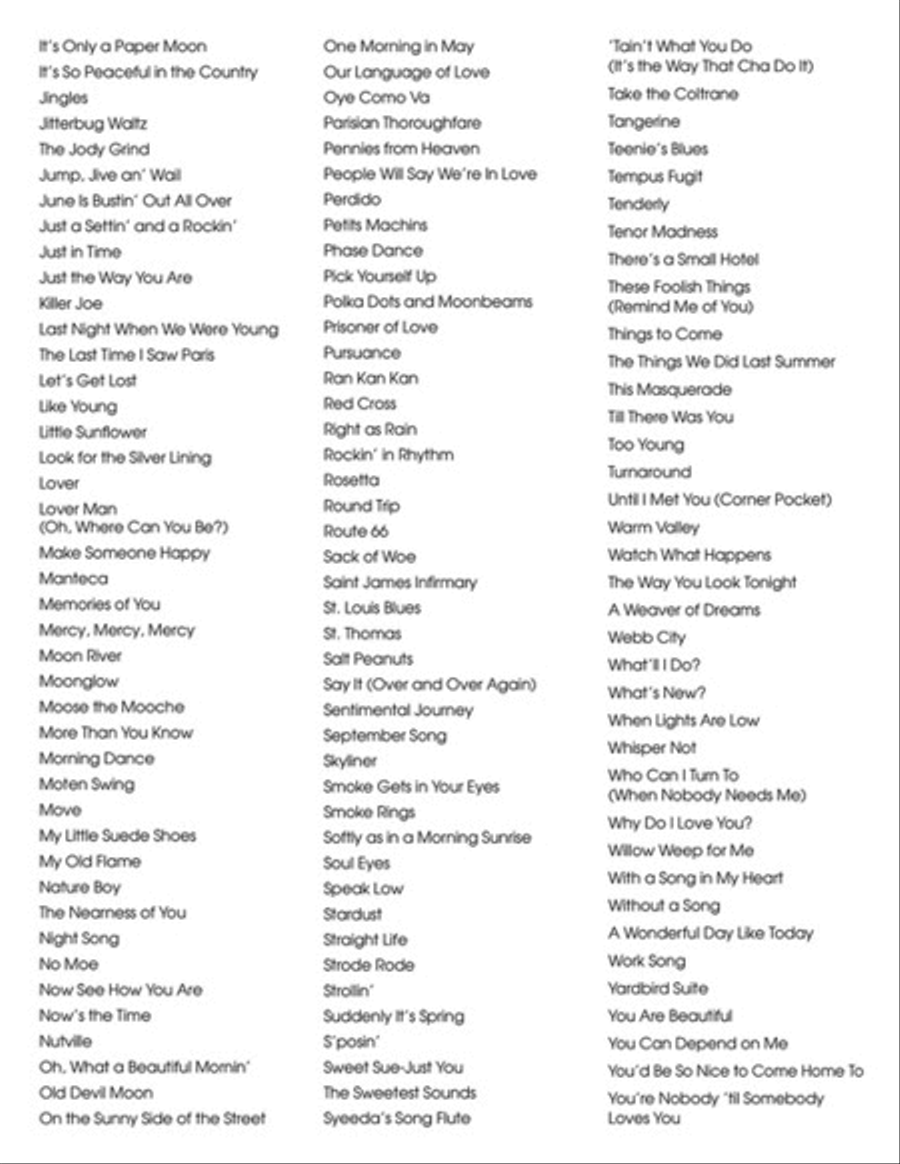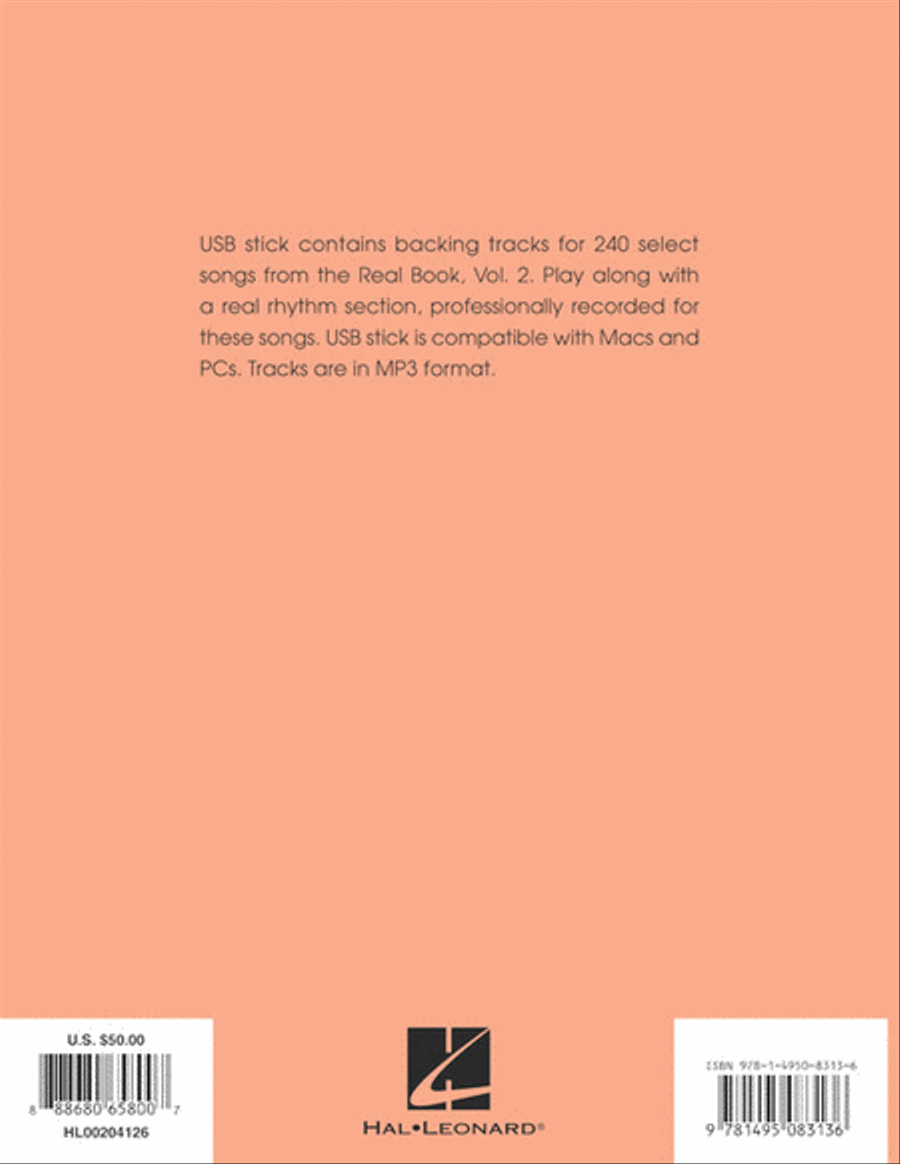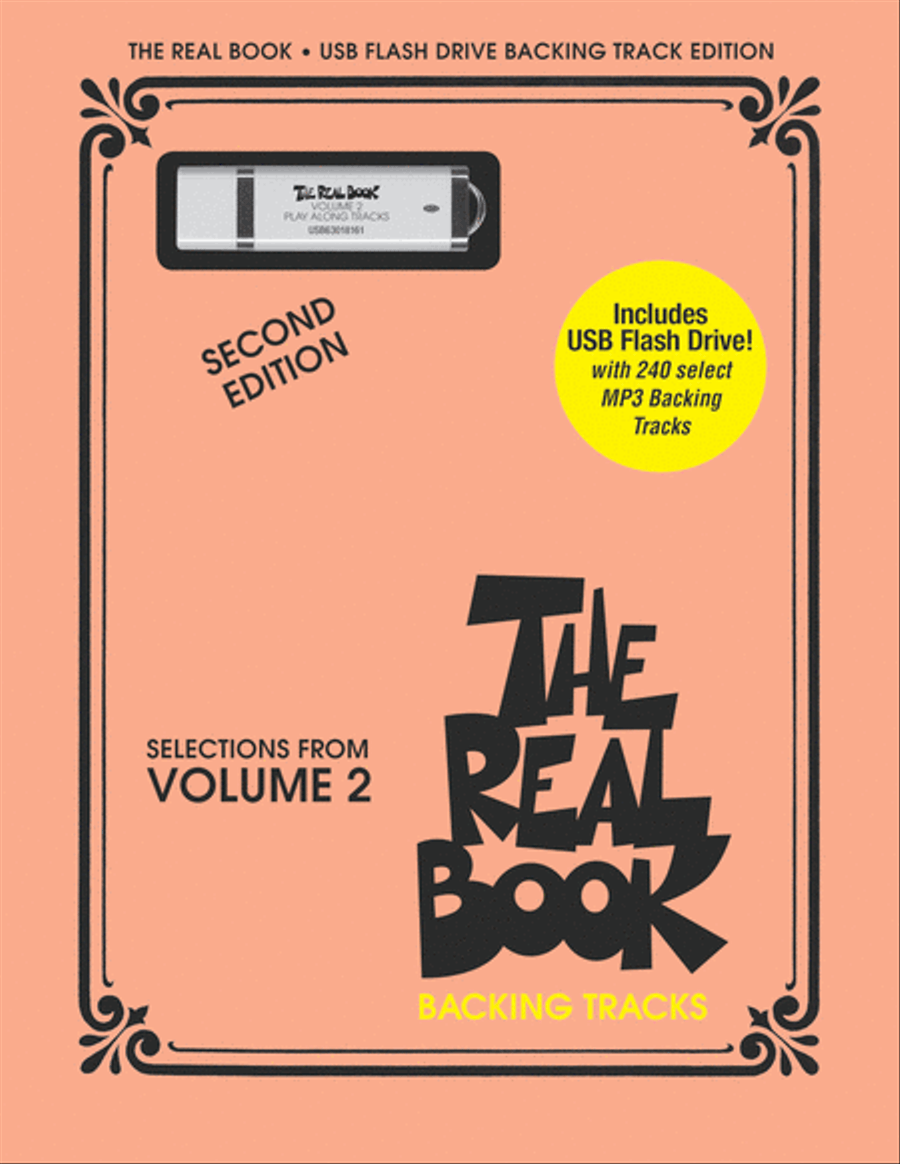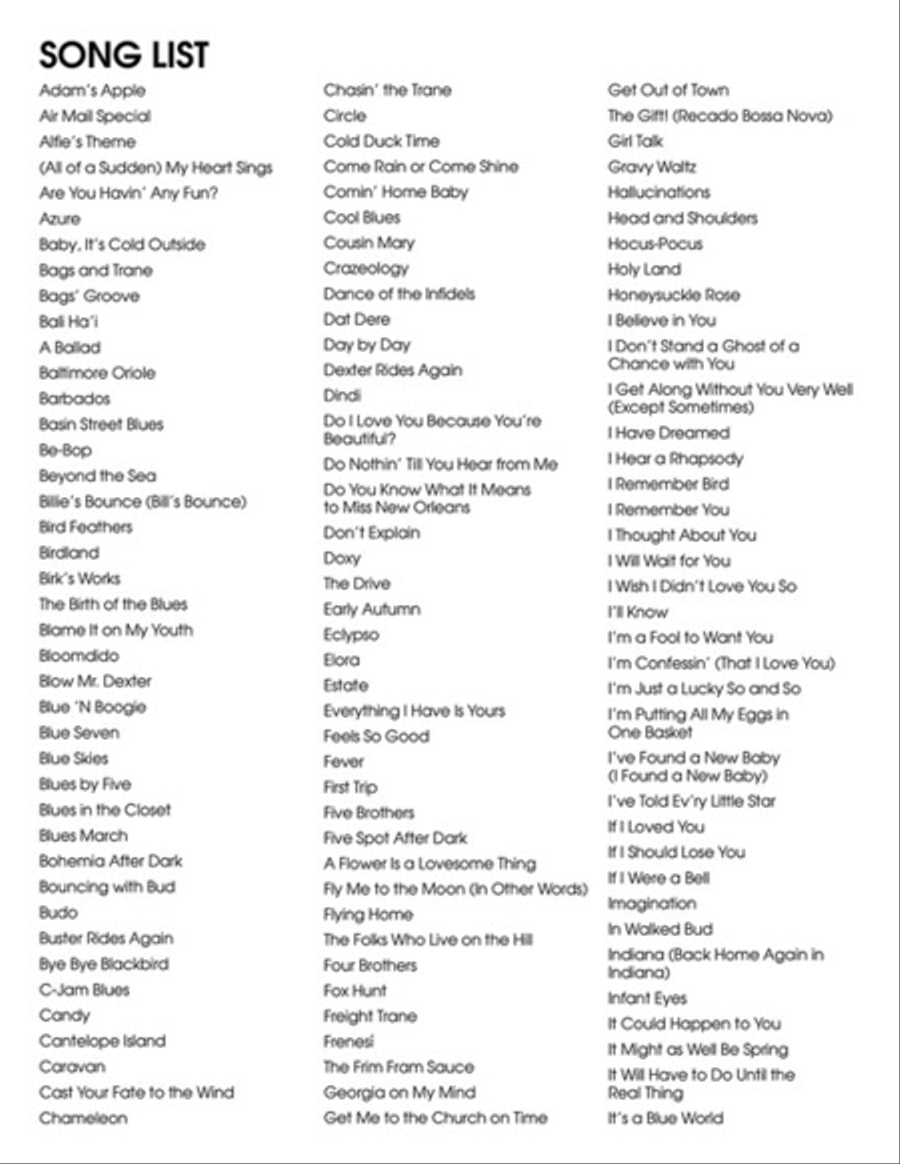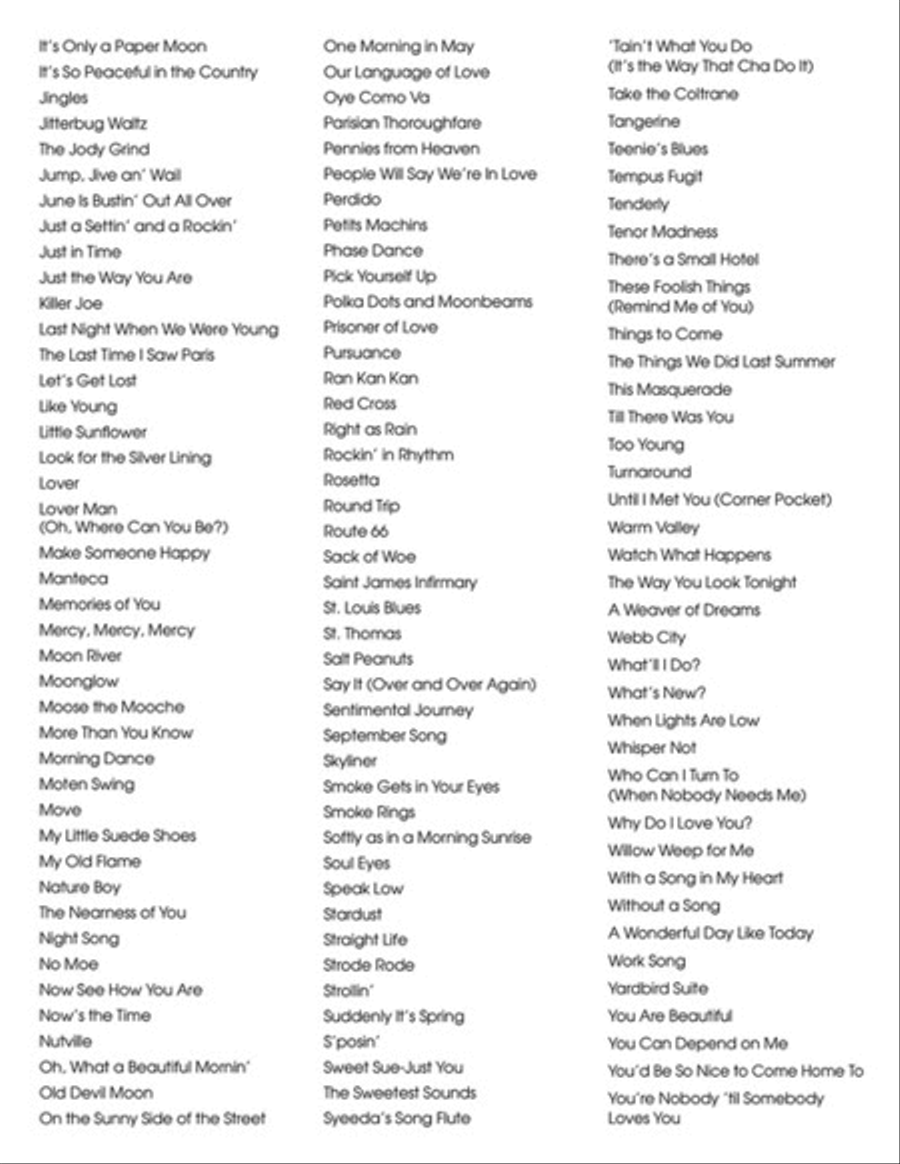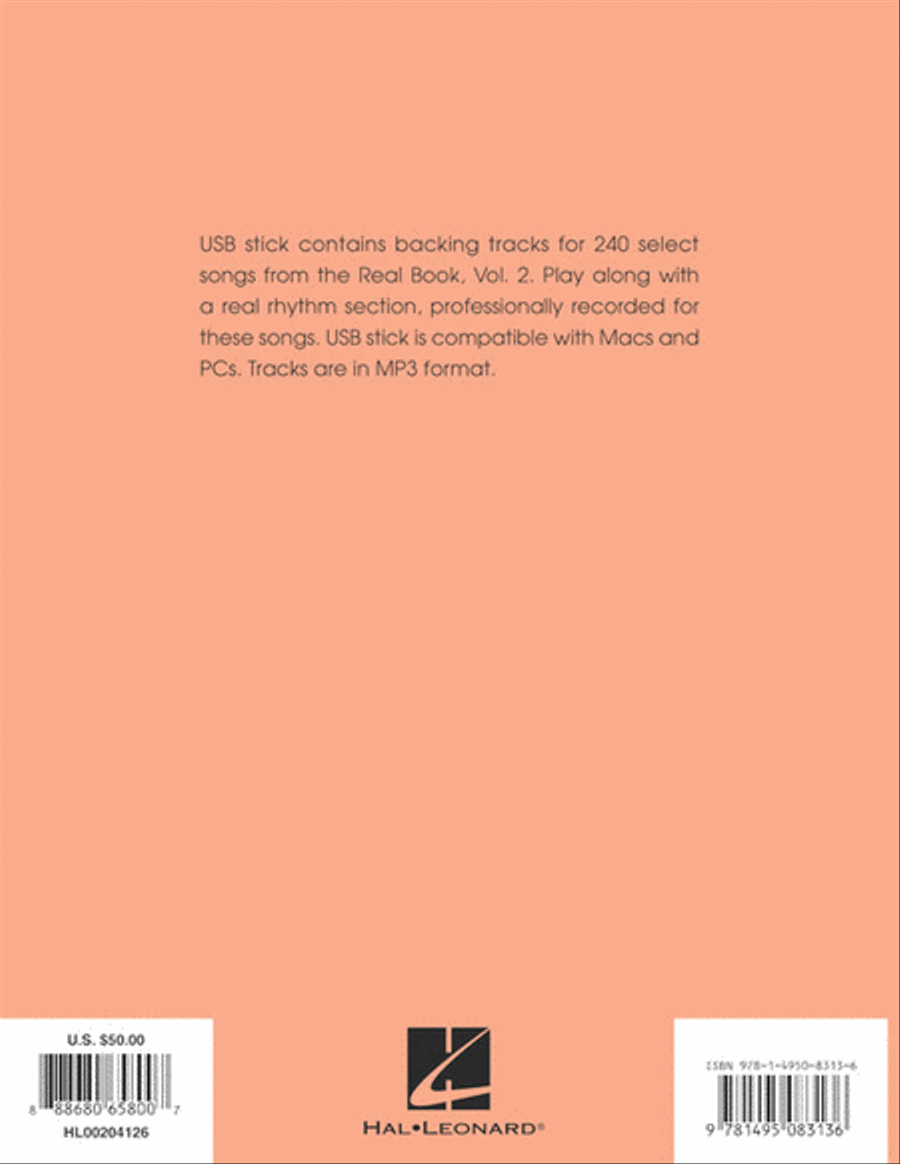 The Real Book - Volume II - Second Edition

Backing Tracks on USB Flash Drive
Available
Ready to ship in 24 hours
Taxes/VAT calculated at checkout.
Detailed Description
USB Flash Drive Only C Instruments
SKU: HL.204126
Backing Tracks on USB Flash Drive
. Composed by Various. Real Book Play-Along. Jazz. USB Flash Drive. 4 pages. Published by Hal Leonard (HL.204126).
ISBN 9781495083136. UPC: 888680658007. 8.5x11.0x0.111 inches.
This USB stick includes backing tracks to 240 songs from The Real Book Volume 2 so you can play along with a real rhythm section professionally recorded for these products. Tracks are in MP3 format. Perfect for practice or solo gigs.
Song List (240)
I Get Along Without You Very Well (Except Sometimes)
If I Should Lose You
Gravy Waltz
Work Song
Strode Rode
A Flower Is A Lovesome Thing
Circle
Parisian Thoroughfare
Dance Of The Infidels
Memories Of You
Straight Life
Air Mail Special
You Are Beautiful
Blues By Five
Feels So Good
Syeeda's Song Flute
I'm A Fool To Want You
Until I Met You (Corner Pocket)
Azure
First Trip
I Remember Bird
Birk's Works
A Ballad
Crazeology
Manteca
Warm Valley
Jingles
Adam's Apple
Let's Get Lost
Day By Day
Take The Coltrane
Ran Kan Kan
Cantelope Island
Jump, Jive An' Wail
You Can Depend On Me
Sack Of Woe
Nature Boy
Caravan
More Than You Know
Move
The Frim Fram Sauce
Just A Settin' And A Rockin'
Petits Machins
Are You Havin' Any Fun?
Comin' Home Baby
Dexter Rides Again
Blow Mr. Dexter
Blue Seven
Head And Shoulders
Hocus-Pocus
Night Song
Baby, It's Cold Outside
St. Louis Blues
Bags' Groove
Buster Rides Again
The Jody Grind
Elora
Fox Hunt
No Moe
Turnaround
Bags And Trane
Bali Ha'i
Bohemia After Dark
Now See How You Are
Baltimore Oriole
It's So Peaceful In The Country
Holy Land
The Drive
Teenie's Blues
Barbados
Candy
Round Trip
Basin Street Blues
Be-Bop
Prisoner Of Love
Beyond The Sea
Billie's Bounce (Bill's Bounce)
Bird Feathers
Birdland
The Birth Of The Blues
Blame It On My Youth
Bloomdido
Blue 'N Boogie
Blue Skies
Blues In The Closet
Blues March
Honeysuckle Rose
Look For The Silver Lining
Budo
Saint James Infirmary
Bye Bye Blackbird
Cast Your Fate To The Wind
Chameleon
Cool Blues
Chasin' The Trane
Morning Dance
Perdido
Right As Rain
September Song
Come Rain Or Come Shine
Cousin Mary
Dat Dere
Dindi
Do Nothin' Till You Hear From Me
Do You Know What It Means To Miss New Orleans
Don't Explain
Doxy
Early Autumn
Everything I Have Is Yours
Five Brothers
Five Spot After Dark
Fly Me To The Moon (In Other Words)
Flying Home
The Folks Who Live On The Hill
Four Brothers
Frenesí
Georgia On My Mind
Get Out Of Town
I Don't Stand A Ghost Of A Chance With You
I Thought About You
I Will Wait For You
I Wish I Didn't Love You So
I'm Confessin' (That I Love You)
I'm Just A Lucky So And So
I've Found A New Baby (I Found A New Baby)
I've Told Ev'ry Little Star
Indiana (Back Home Again In Indiana)
Infant Eyes
It Could Happen To You
It Might As Well Be Spring
It's A Blue World
It's Only A Paper Moon
Jitterbug Waltz
June Is Bustin' Out All Over
Just In Time
Killer Joe
Last Night When We Were Young
The Last Time I Saw Paris
Like Young
Little Sunflower
Lover Man (Oh, Where Can You Be?)
Make Someone Happy
Moonglow
Moon River
Moose The Mooche
Moten Swing
(All Of A Sudden) My Heart Sings
My Little Suede Shoes
My Old Flame
The Nearness Of You
Now's The Time
Nutville
On The Sunny Side Of The Street
One Morning In May
Our Language Of Love
Oye Como Va
Pennies From Heaven
People Will Say We're In Love
Pick Yourself Up
Polka Dots And Moonbeams
Pursuance
The Gift! (Recado Bossa Nova)
Red Cross
Rockin' In Rhythm
Rosetta
Route 66
S'posin'
Salt Peanuts
Say It (Over And Over Again)
Sentimental Journey
Skyliner
Smoke Gets In Your Eyes
Smoke Rings
Softly As In A Morning Sunrise
Soul Eyes
Speak Low
St. Thomas
Suddenly It's Spring
Sweet Sue-Just You
The Sweetest Sounds
'Tain't What You Do (It's The Way That Cha Do It)
Tangerine
These Foolish Things (Remind Me Of You)
The Things We Did Last Summer
Too Young
It Will Have To Do Until The Real Thing Comes Along (Until The Real Thing Comes Along)
What'll I Do?
What's New?
Whisper Not
Who Can I Turn To (When Nobody Needs Me)
Why Do I Love You?
Willow Weep For Me
With A Song In My Heart
Without A Song
A Wonderful Day Like Today
Eclypso
Yardbird Suite
Things To Come
Phase Dance
You'd Be So Nice To Come Home To
You're Nobody 'til Somebody Loves You
Tenor Madness
Freight Trane
Bouncing With Bud
Hallucinations
In Walked Bud
A Weaver Of Dreams
Cold Duck Time
Webb City
Alfie's Theme
Girl Talk
C-Jam Blues
Estate
When Lights Are Low
I Hear A Rhapsody
Fever
Just The Way You Are
Do I Love You Because You're Beautiful?
Get Me To The Church On Time
I Have Dreamed
I'll Know
I'm Putting All My Eggs In One Basket
If I Loved You
Oh, What A Beautiful Mornin'
Old Devil Moon
There's A Small Hotel
Till There Was You
If I Were A Bell
Imagination
This Masquerade
Watch What Happens
I Remember You
The Way You Look Tonight
Tempus Fugit
Stardust
Strollin'
Lover
Mercy, Mercy, Mercy
I Believe In You
Tenderly