The Magic Flutist

Volume I: 51 Pieces for Solo Flute Transcribed and Edited by Robert Stallman from the Chamber Works of W.A. Mozart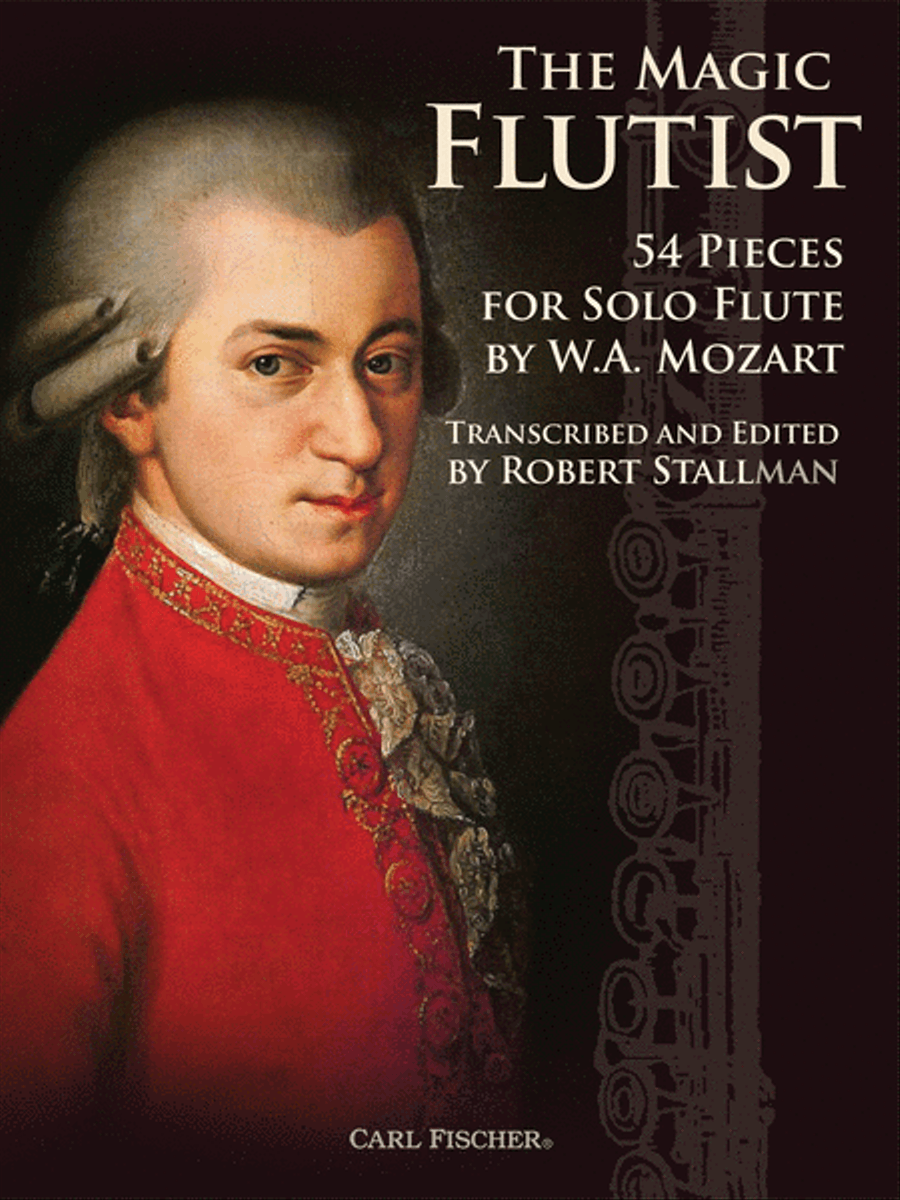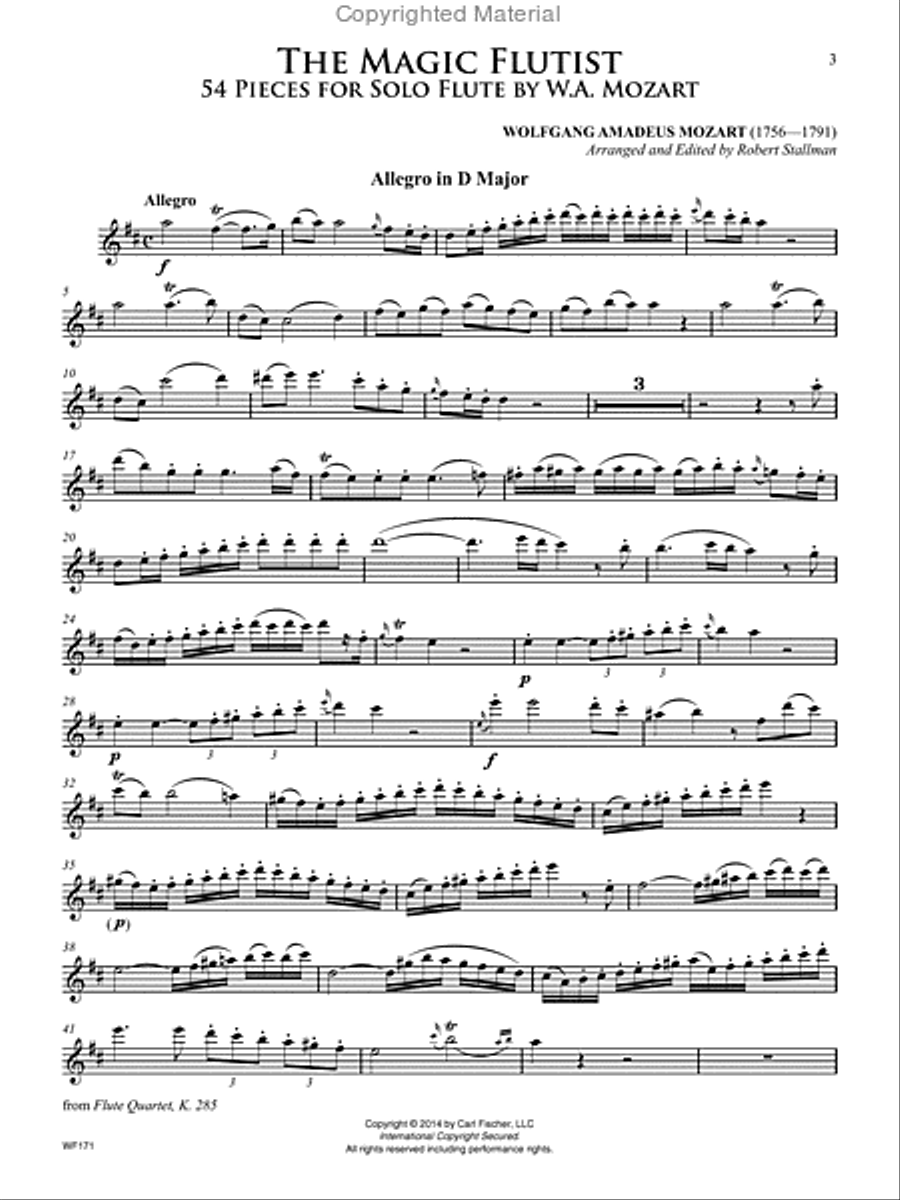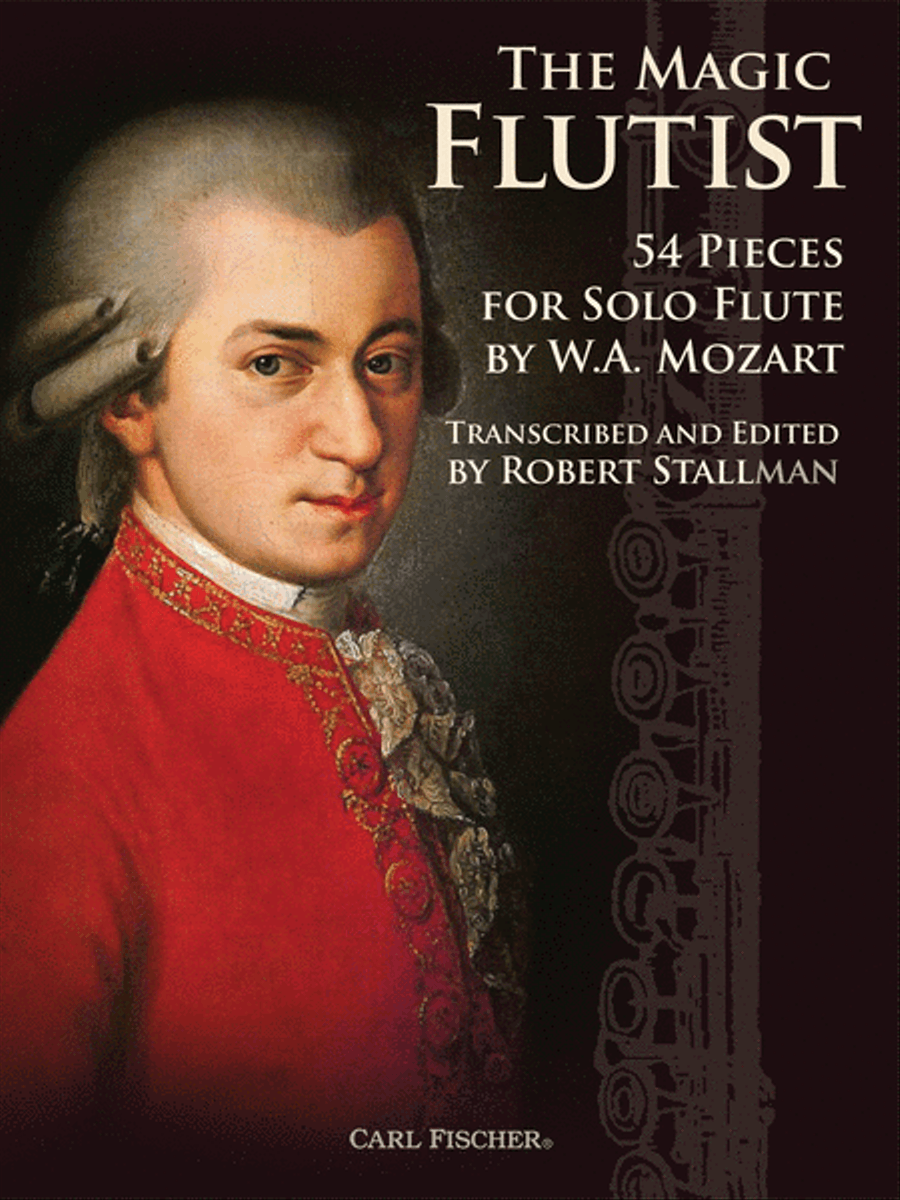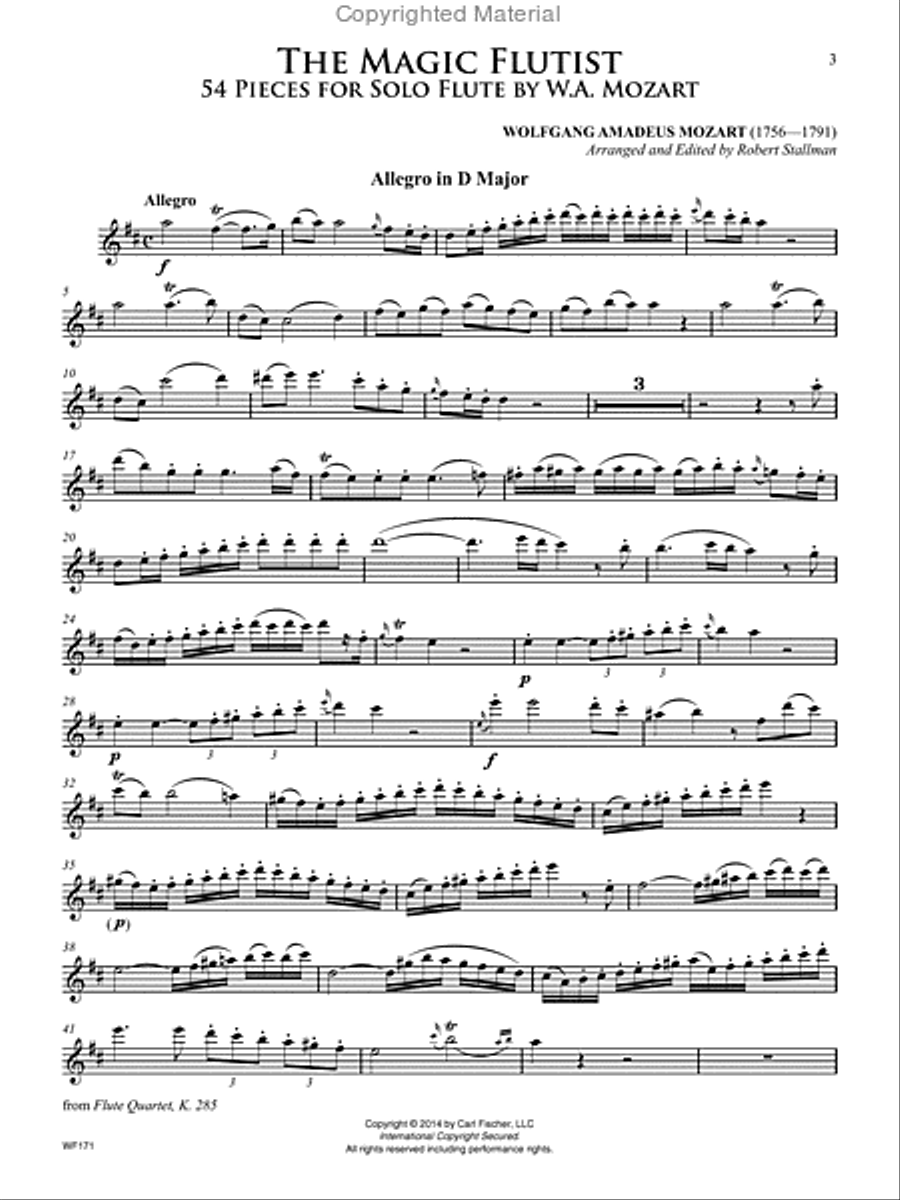 The Magic Flutist

Volume I: 51 Pieces for Solo Flute Transcribed and Edited by Robert Stallman from the Chamber Works of W.A. Mozart
Available
Ready to ship in 1 to 2 weeks
Taxes/VAT calculated at checkout.
Detailed Description
Chamber Music Flute(s)
SKU: CF.WF171
Volume I: 51 Pieces for Solo Flute Transcribed and Edited by Robert Stallman from the Chamber Works of W.A. Mozart
. Composed by Wolfgang Amadeus Mozart. Edited by Robert Stallman. Arranged by Robert Stallman. Back To School. Part. With Standard notation. 144 pages. Carl Fischer Music #WF171. Published by Carl Fischer Music (CF.WF171).
ISBN 9780825896972. UPC: 798408096977. 9 x 12 inches. Transcribed by Robert Stallman.
The music of Wolfgang Amadeus Mozart is universally cherishedby listeners and performers, transcending boundaries andgenerations. Drawing on the chamber repertoire, world-renownedfl utist Robert Stallman has created a unique compilation for solofl ute, providing 51 "new" Mozart selections that invite fl utiststo enter more fully into Mozart's expressive world. This adeptlyprepared edition offers music for enjoyment, inspiration, studyand performance, while encouraging fl uency in Mozart's oftenelusive style—one that the great pianist Artur Schnabel called"too easy for children, and too diffi cult for artists.".
We flutists often wish we had more Mozart in our repertory, despite the fact that Mozart did write three wonderfulConcertos for us, as well as the Andante in C Major, four Flute Quartets, six early Sonatas and the Adagio and Rondofor Flute, Viola, Cello and Glass Harmonica. In terms of works featuring woodwinds, he wrote more for flute thanfor any other wind instrument. But why limit ourselves to only these compositions, when there is so much moresublime music by Mozart that is perfectly suitable for flute? For years I have been borrowing from his works forother instruments, in particular those for piano and violin. This exploration has served to deepen my appreciation andsharpen my awareness of Mozart's language, and now I am encouraged to share this inspiring "new" repertoire withother flutists.While The Magic Flutist is meant primarily as a resource for study, many of the selections in this book are also wellsuited for performance. This collection includes material from the piano sonatas, violin sonatas and first violin partsto movements from his great string quartets and quintets. Along with original sources, The Magic Flutist draws onflute parts to many of my own arrangements of Mozart sonatas, re-created as quartets and quintets for flute and strings.Nearly all of these selections are arranged here for flute for the first time. Studying and listening to Mozart's originalversions (for piano, violin or clarinet) will prove elucidating.Mozart was a profoundly expressive and intimate composer—one whose music, quipped the great pianist ArturSchnabel, is "too easy for children, and too difficult for artists". Mozart requires that we identify with his intention andthen play with effortless control and childlike simplicity, directly and without preciousness—a tall order. Above all, weneed to delineate the distinctive character of each of his many themes (not always so obvious), while portraying themwith a singing beauty of tone and natural expression. It is these requirements—along with the unique transparency ofhis music—that make Mozart so very demanding. To play Mozart well, to learn to feel at home in his often elusivevernacular and style, can take a lifetime of immersion in his idiom. When we play Mozart well, we experience alightness of being, uplifted by the transcendent love in his music, whether in moments of joy or pathos.