Orchestral Excerpts for Flute

With Piano Accompaniment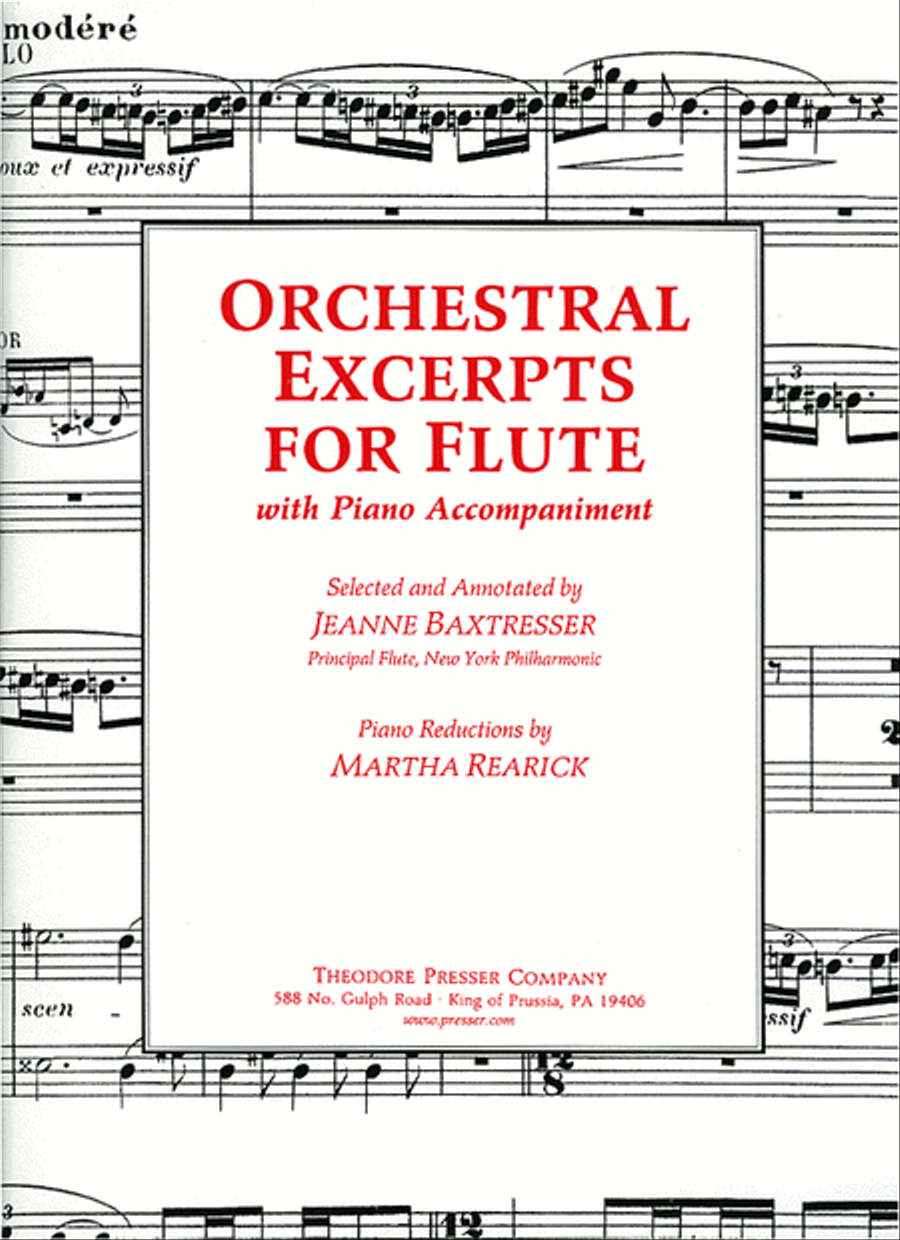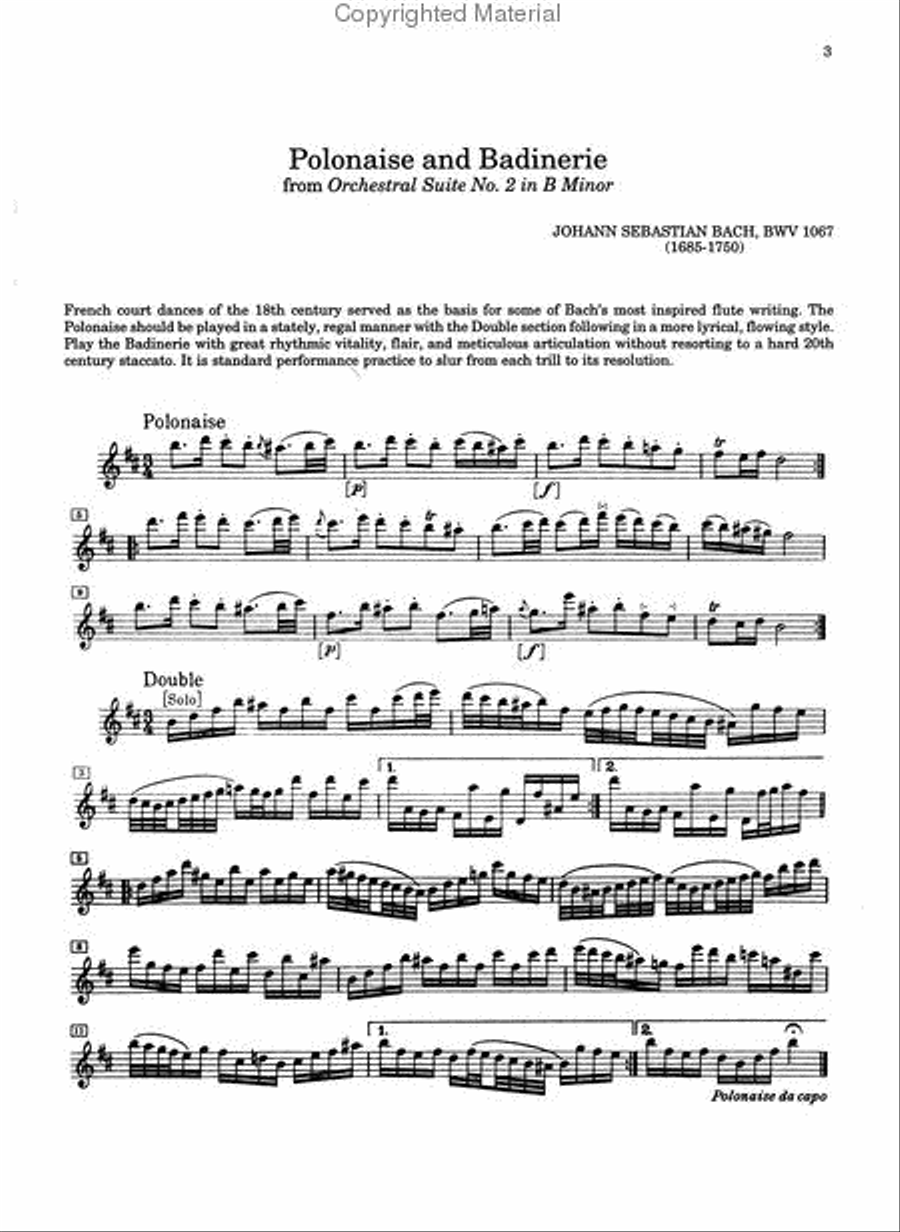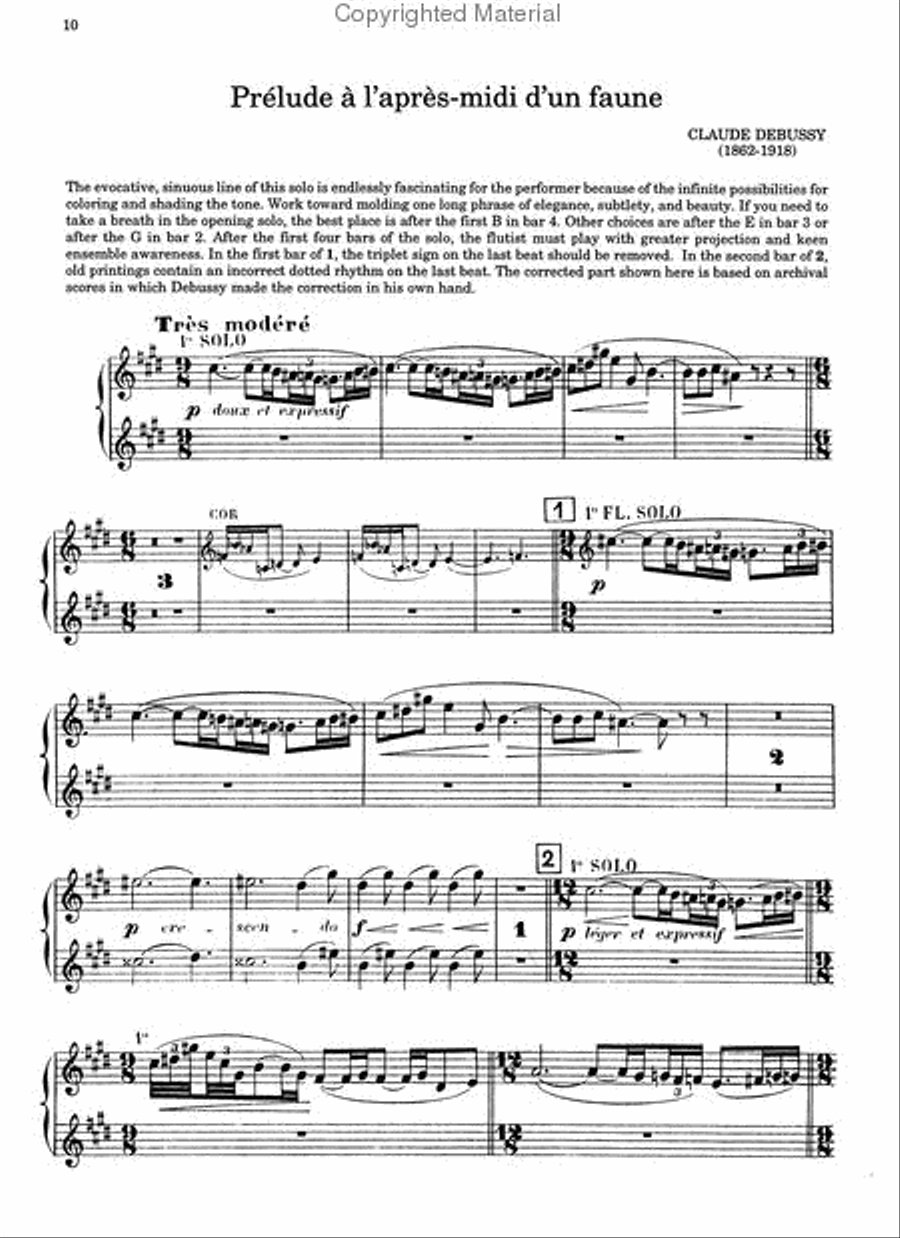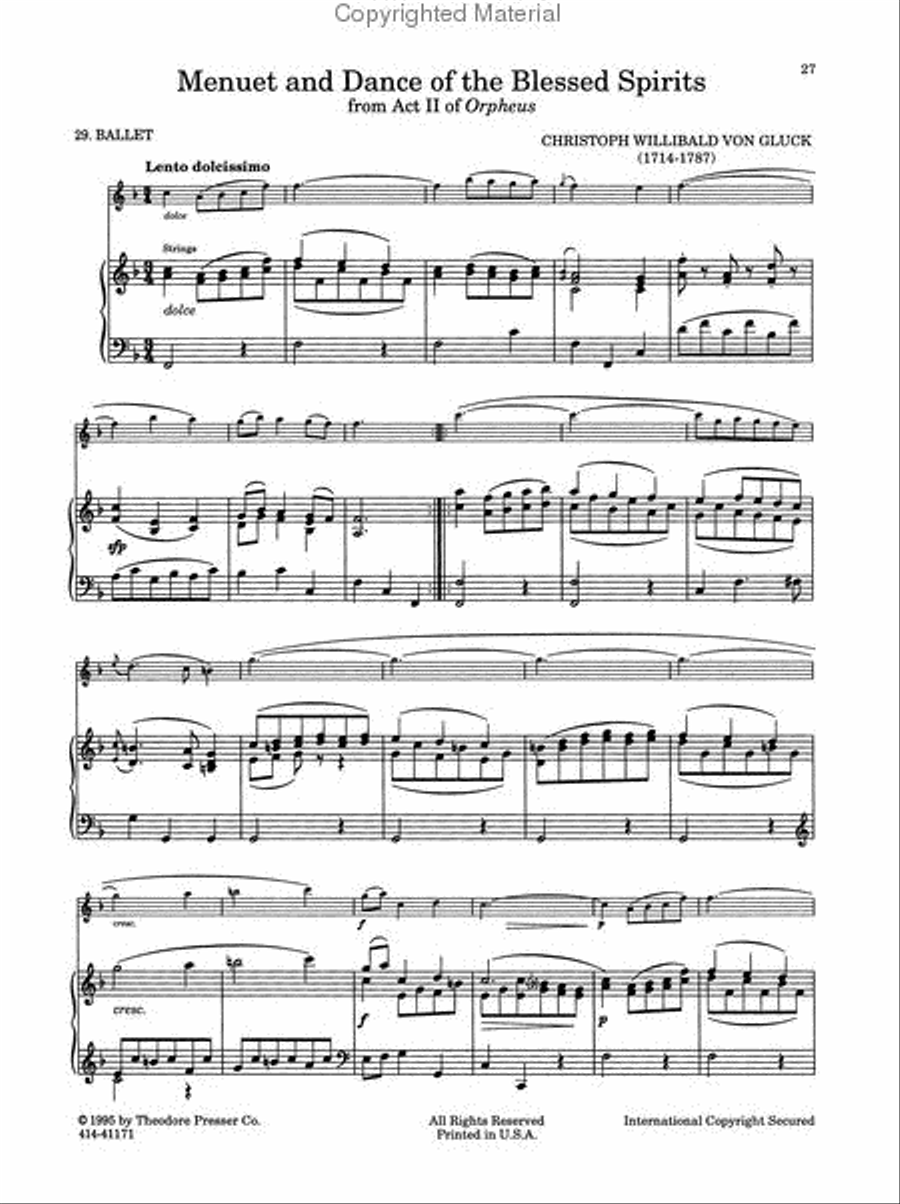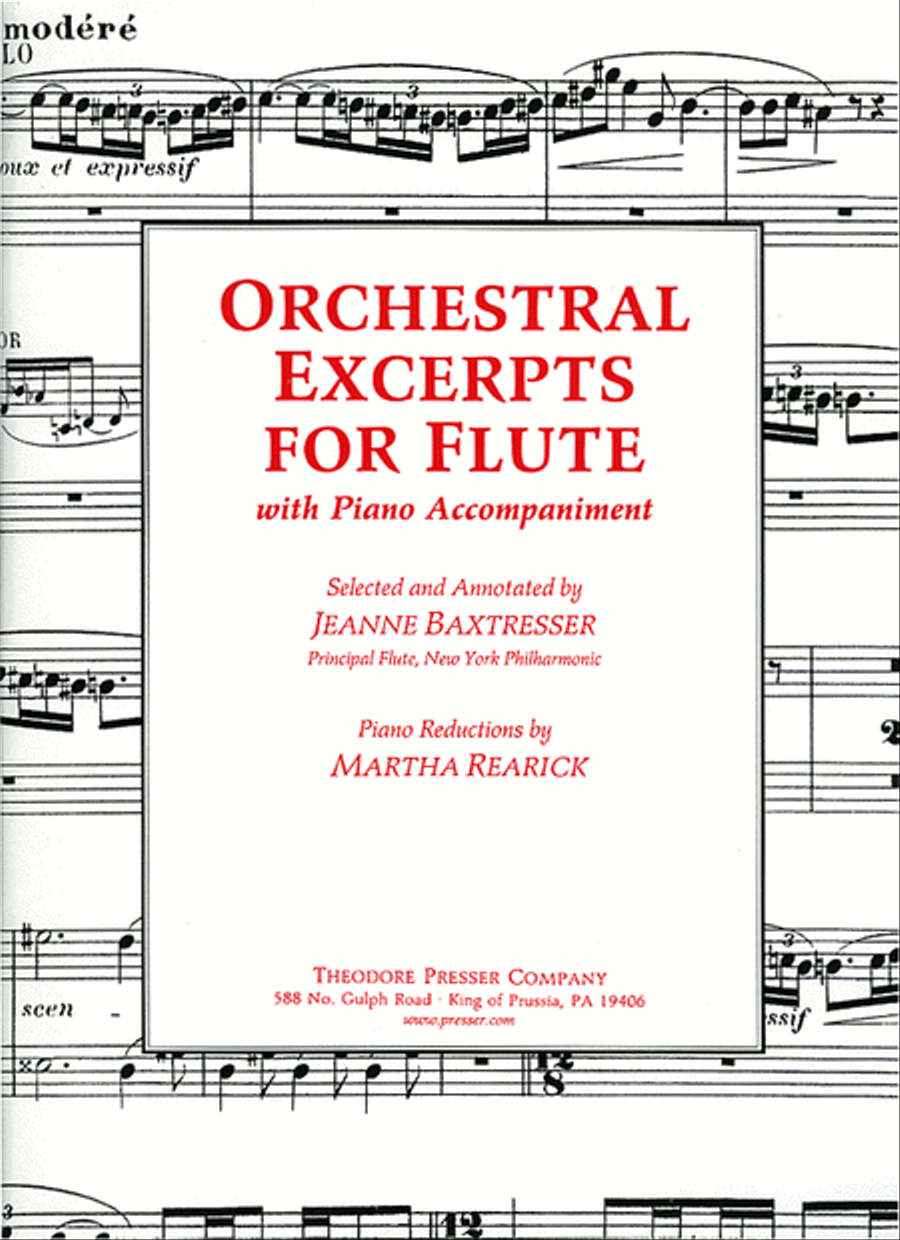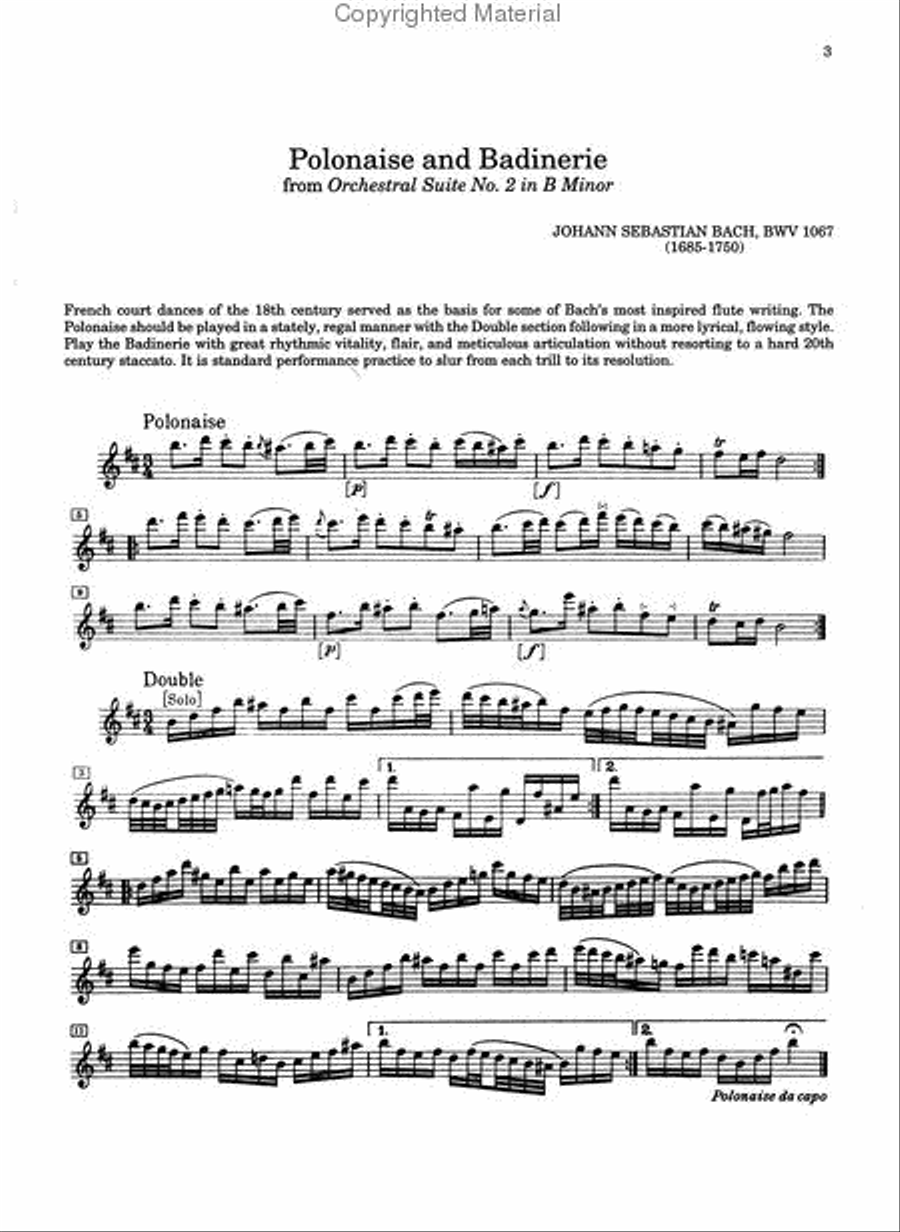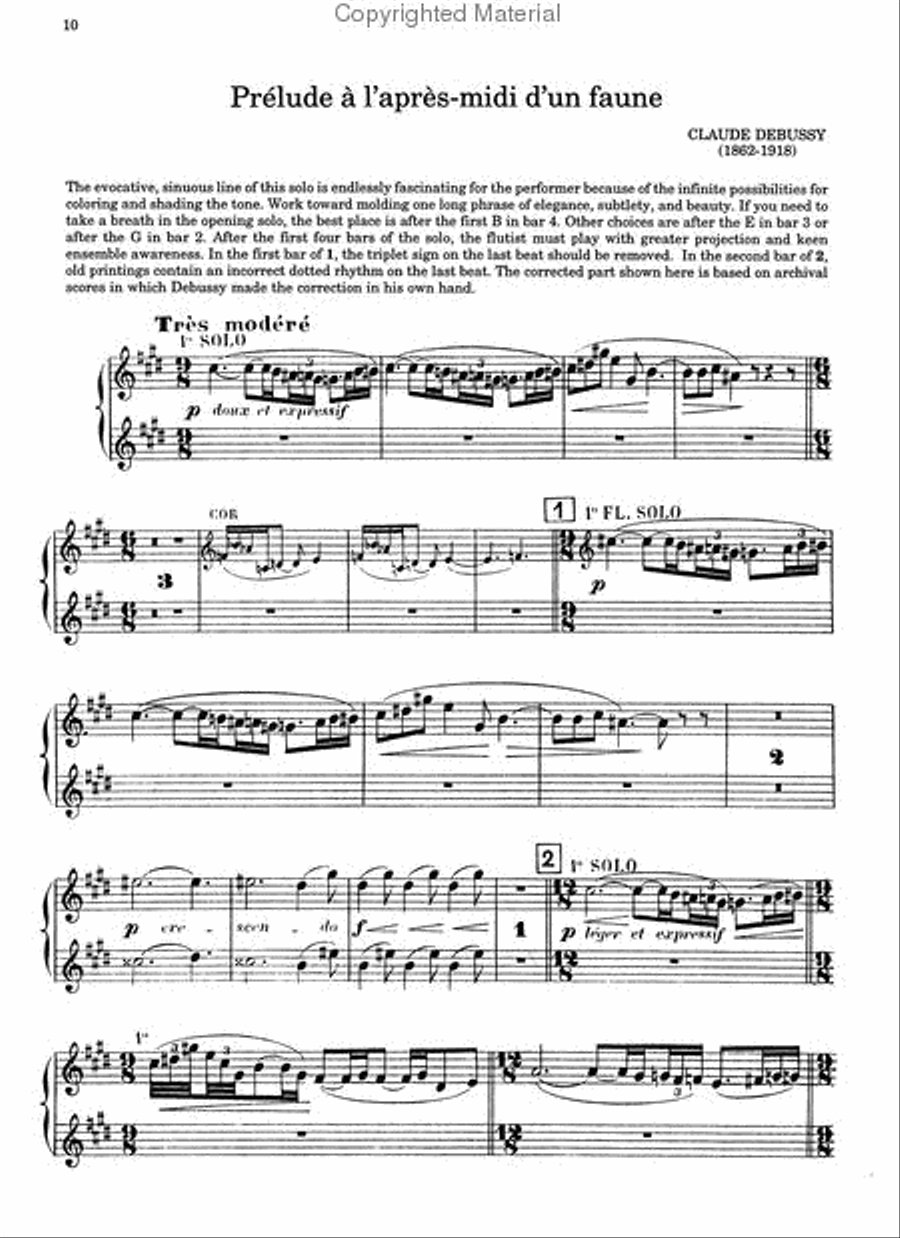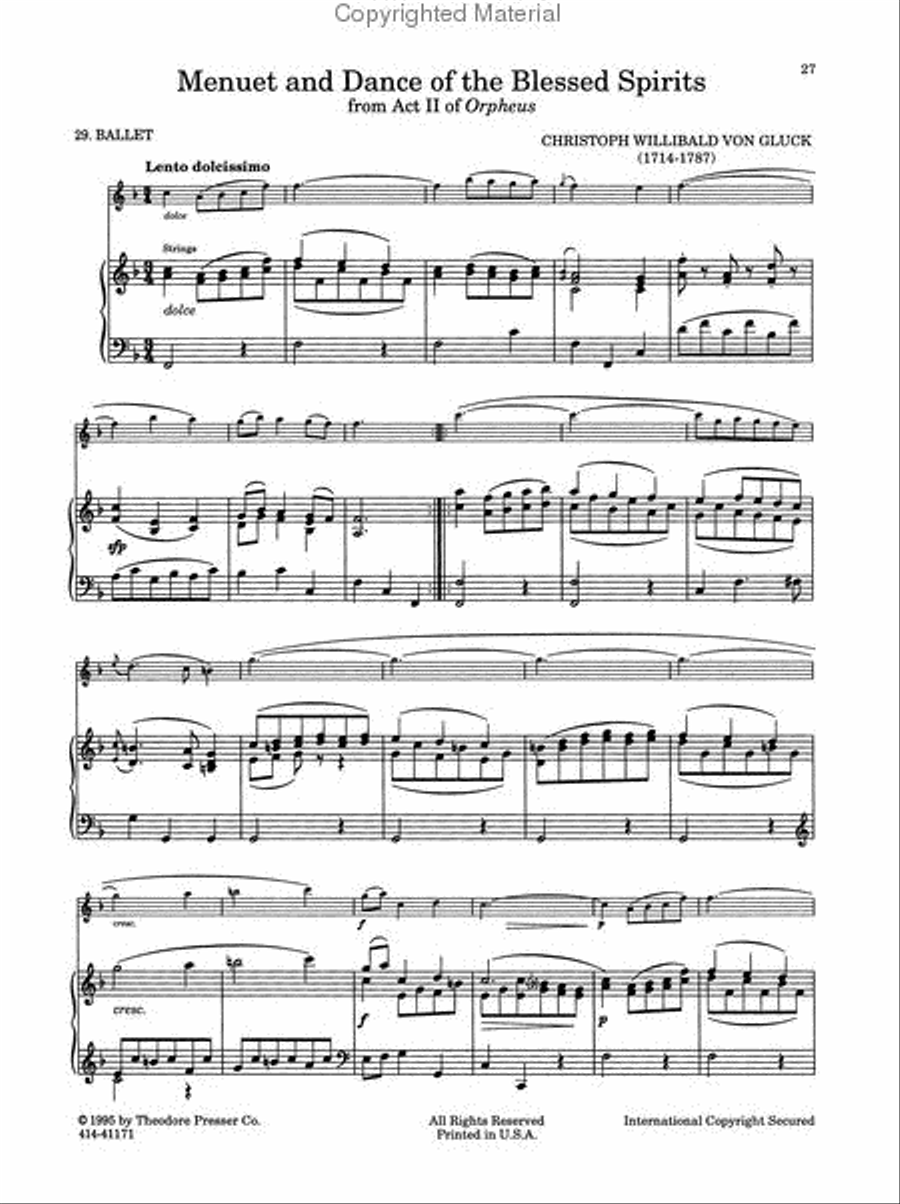 Orchestral Excerpts for Flute

With Piano Accompaniment
Available
Ready to ship in 24 hours
Taxes/VAT calculated at checkout.
Detailed Description
Chamber Music flute and piano accompaniment
SKU: PR.414411710
With Piano Accompaniment
. Composed by Various. Arranged by Martha Rearick. PB text + sws insert. Back To School. Piano reduction and instrumental solo book. With standard notation. 104+64 pages. Theodore Presser Company #414-41171. Published by Theodore Presser Company (PR.414411710).
ISBN 9780934009973. UPC: 680160090044. 9x12 inches. Text: Jeanne Baxtresser.
Already a staple in flute pedagogy, former New York Philharmonic principal flutist Jeanne Baxtresser's "Orchestral Excerpts for Flute" becomes even more essential with this edition containing edition containing over 50 of the most-requested audition pieces, Including: Stravinsky-Firebird Suite; Tchaikovsky-Symphony #4; Brahms-Symphony #4; Hindemith-Symphonic Lied Von Der Erde; Prokofiev-Peter And The Wolf; Mendelssohn-Midsummer Night's Dream; Rossini-William Tell Overture; R.Strauss-Dance Of The Seven Veils; Bizet-Menuet from "L'Arlesienne"; Bach-Orchestral Suite #2; Rimsky-Korsakov-Capriccio Espagnol; Debussy-Prelude a L'apres-Midi d'un Faun and many more. For students at the Medium-Advanced through Advanced levels, this edition is packed with helpful tips and performance notes, additional errata, new and alternate fingerings, suggested tempi for all pieces, plus two updated, professional, principal flute audition lists. As required literature for more and more college courses, this is a must-have flute book for advanced players.
Song List (64)
About Jeanne Baxtresser And Martha Rearick
Acknowledgments
Bolero
Capriccio Espagnol : Movement IV, Scena E Canto Gitano, Excerpt 1
Capriccio Espagnol : Movement IV, Scena E Canto Gitano, Excerpt 2
Carmen : Entr'Acte (Prelude To Act Iii)
Carnival Of The Animals, 10. Voliere
Chant Du Rossignol, Excerpt 1
Chant Du Rossignol, Excerpt 2
Chant Du Rossignol, Excerpt 3
Classical Symphony, Excerpt 1 (From Movement II)
Classical Symphony, Excerpt 2 (From Movement IV)
Classical Symphony, Excerpt 3 (From Movement IV)
Daphnis Et Chloe
Das Lied Von Der Erde : Movement VI, Der Abschied, Excerpt 1
Das Lied Von Der Erde : Movement VI, Der Abschied, Excerpt 1A With Vocal Cues
Das Lied Von Der Erde : Movement VI, Der Abschied, Excerpt 2
Das Lied Von Der Erde : Movement VI, Der Abschied, Excerpt 2A With Vocal Cues
Das Lied Von Der Erde : Movement VI, Der Abschied, Excerpt 3A With Vocal Cues
Das Lied Von Der Erde : Movement VI, Der Abschied, Excerpt 4
Das Lied Von Der Erde : Movement VI, Der Abschied, Excerpt 4A With Vocal Cues
Das Lied Von Der Erde : Movement VI, Der Abschied, Text And Translation
Das Lied Von Der Erde : Movement VI, Excerpt 3
Firebird Suite, 1919 Version : Variation De L'Oiseau De Feu
How To Use This Book
Incidental Music To A Midsummer Night's Dream : Scherzo
L'Arlesienne Suite No. 2 : Menuet
Learning To Take A Successful Audition
Leonore Overture No. 3, Excerpt 1
Leonore Overture No. 3, Excerpt 2
Mass In B Minor : Domine Deus
Notes For The Pianist
Orchestral Suite No. 2 In B Minor : Badinerie
Orchestral Suite No. 2 In B Minor : Polonaise
Orpheus, Act II : Menuet And Dance Of The Blessed Spirits
Peter And The Wolf, Excerpt 1
Peter And The Wolf, Excerpt 2
Peter And The Wolf, Excerpt 3
Petrouchka, 1947 Revised Version, Excerpt 1
Petrouchka, 1947 Revised Version, Excerpt 2
Petrouchka, 1947 Revised Version, Excerpt 3
Playing In An Orchestra
Prelude A L'Apres-Midi D'Un Faune
Prelude A L'Apres-Midi D'Un Faune, Facsimile Of Composer'S Manuscript
Russian Easter Overture, Excerpt 1
Russian Easter Overture, Excerpt 2
Salome, Dance Of The Seven Veils
St. Matthew Passion : "Aus Liebe Will Mein Heiland Sterben"
Symphonic Metamorphosis : Movement III
Symphonic Metamorphosis : Turandot, Scherzo, Movement II
Symphony In Three Movements : Movement II, Excerpt 1
Symphony In Three Movements : Movement II, Excerpt 2
Symphony No. 1 In C Minor : Movement IV
Symphony No. 3 In E-Flat Major, "Eroica" : Movement IV
Symphony No. 4 In A Major "Italian" : Movement IV, Saltarello
Symphony No. 4 In B-Flat Major : Movement II
Symphony No. 4 In E Minor : Movement IV
Symphony No. 4 In E Minor : Mvt. IV (Facsimile Of Composer's Manuscript)
Symphony No. 4 In F Minor : Movement III, Scherzo, Pizzicato Ostinato
Symphony No4 In F Minor : Movement IV, Finale
Symphony No. 8 In G Major : Movement IV
Till Eulenspiegel's Merry Pranks, Excerpt 1
Till Eulenspiegel's Merry Pranks, Excerpt 2
William Tell Overture