The Festival Collection!, Book 2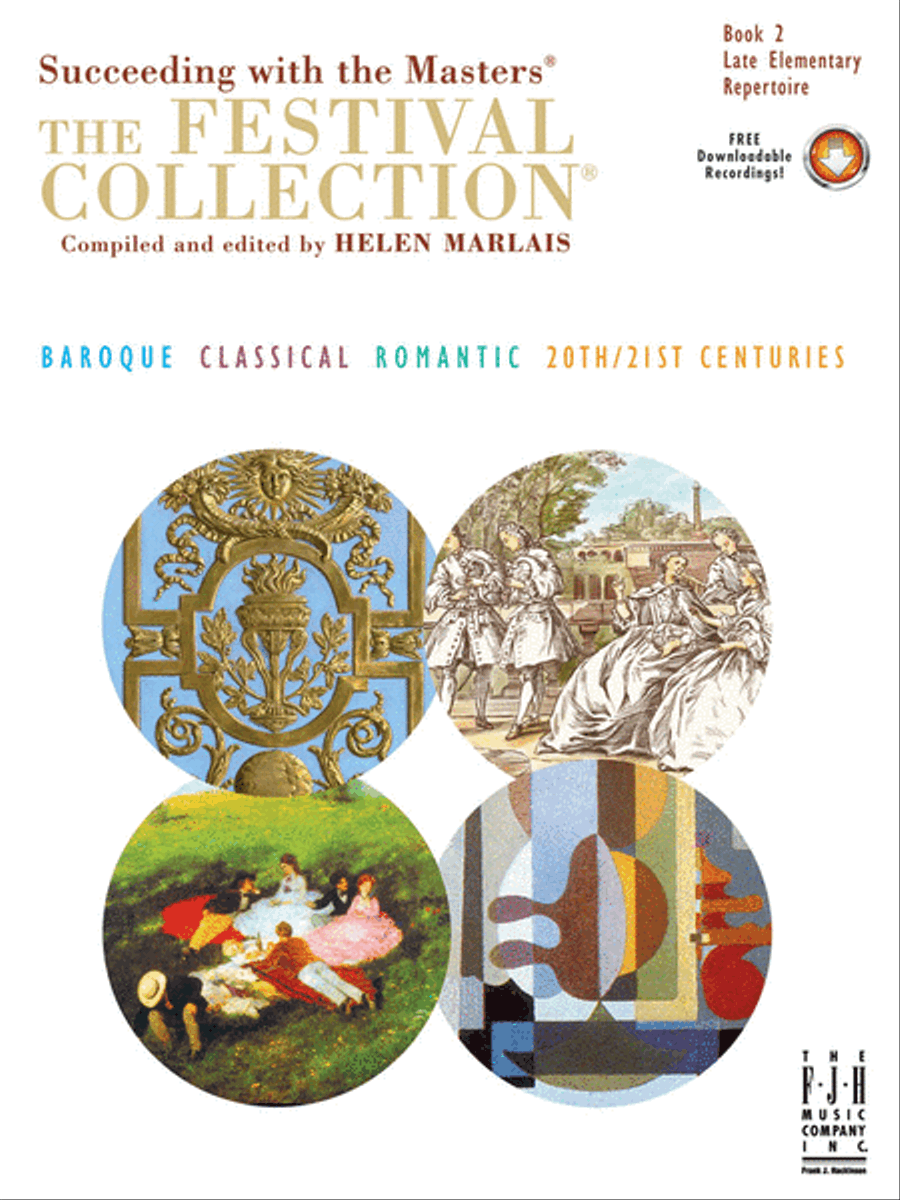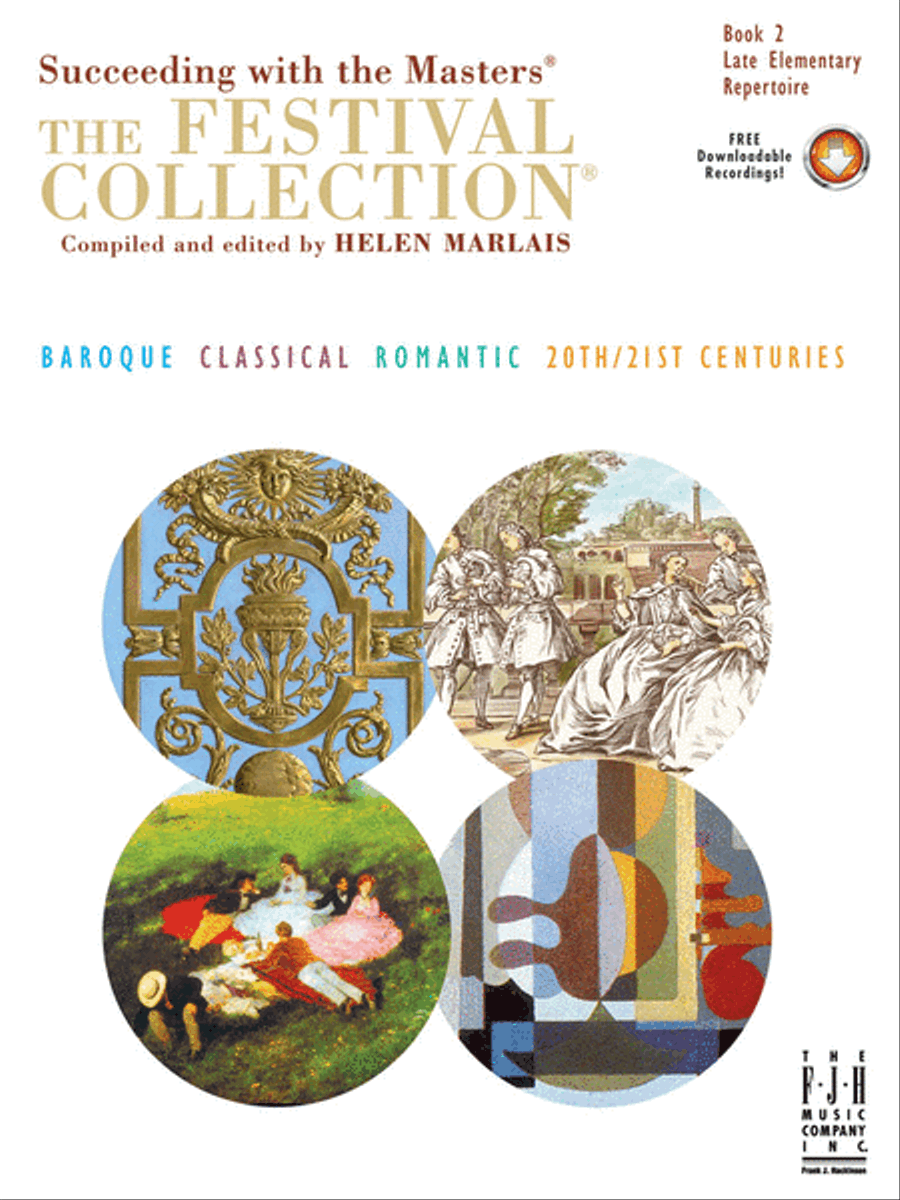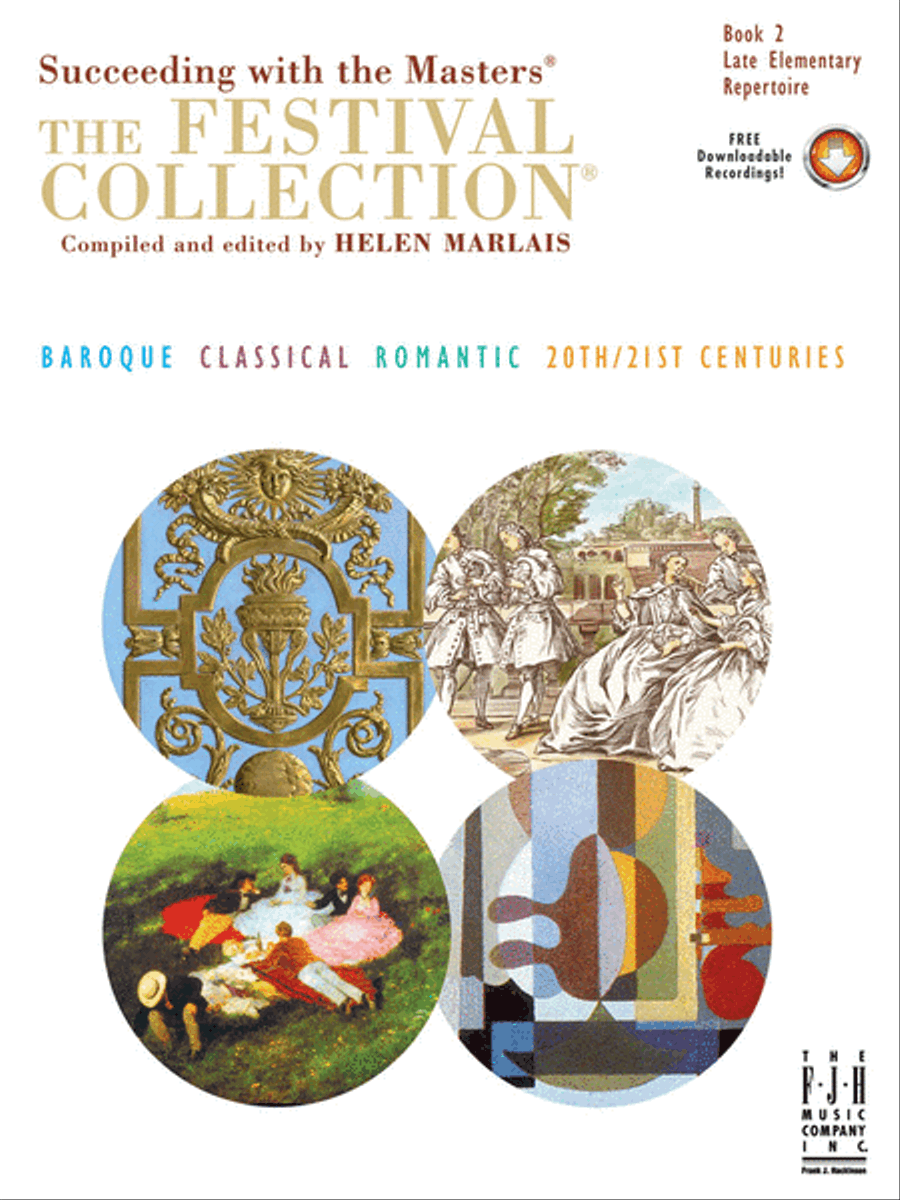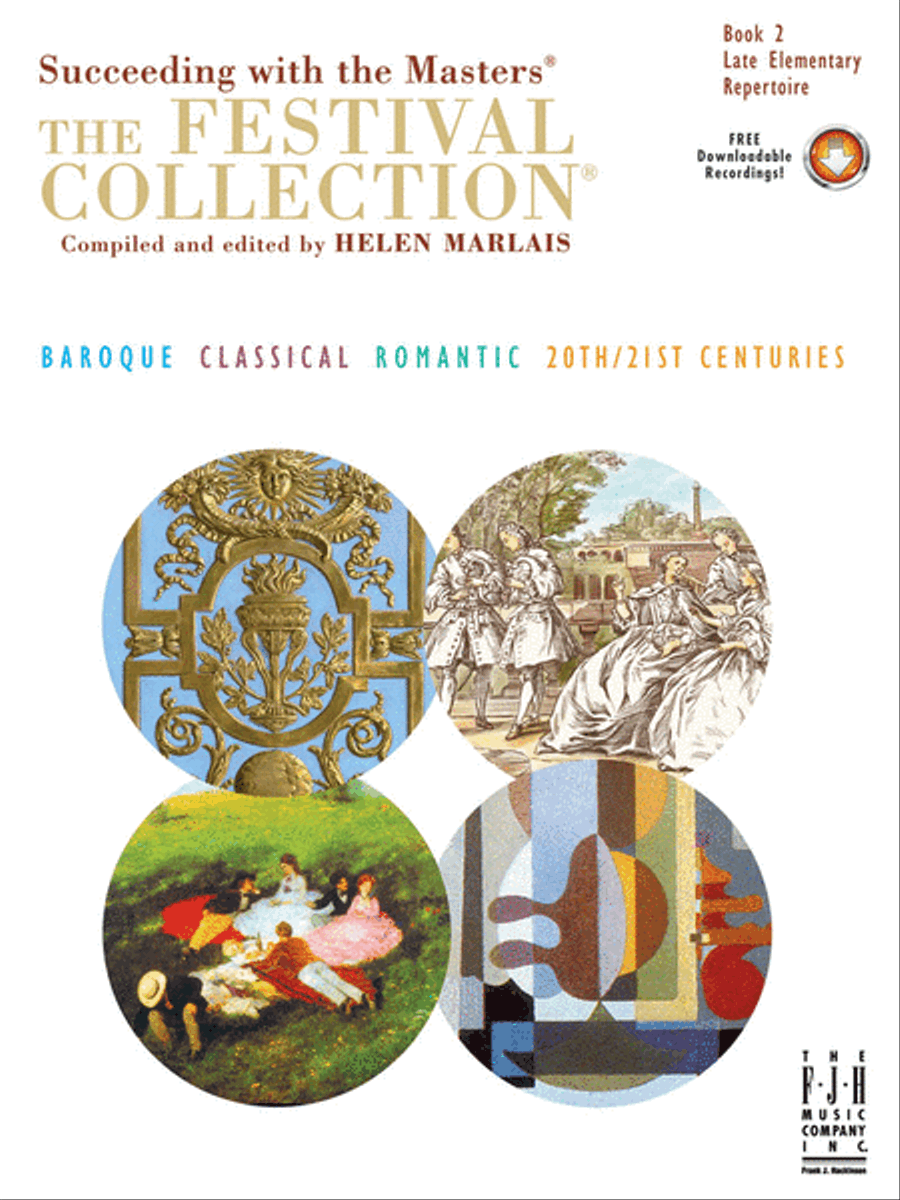 The Festival Collection!, Book 2

Available
Ready to ship in 24 hours
Taxes/VAT calculated at checkout.
Detailed Description
Piano - Late Elementary
SKU: FJ.FJH1586
2
. Edited by Helen Marlais. Piano Collection; Piano Supplemental. Succeeding with the Masters. Classical, Baroque, Classical Period, Romantic Period, 20th Century, Instructional, Method and Solos. Instrumental solo book and performance CD. With standard notation. The FJH Music Company Inc #98-FJH1586. Published by The FJH Music Company Inc (FJ.FJH1586).
ISBN 9781569395653. UPC: 674398219971. 9x12 inches. English.
Book 2 continues on the path toward the master works set forth in Book 1, providing students with continued exposure to the repertoire available at the late elementary level. In Book 2, the literature choices increase gradually in difficulty, adding more musical and technical challenges for careful and continued growth in the students' studies. This collection will give students the opportunity to polish their abilities in playing the repertoire that spans the elementary level. Features pieces by composers such as: Arcangelo Corelli (Sarabande); Beethoven (Russian Folksong, Opus 107, No. 3); Louis Kohler (Theme and Variation from Opus 300); and Manfred Schmitz (Mister Czerny in New Orleans).
About Succeeding with the Masters
Succeeding with the Masters is a series dedicated to the authentic keyboard works of the Baroque, Classical, Romantic, and Twentieth-Century masters.
This series provides a complete and easily accessible method for learning and performing the works of the masters. Each book presents the works in historical perspective for the student, and provides the means and the motivation to play these pieces in the correct stylistic, musical, and technical manner. The easily understandable format of practice strategies and musical concepts make this series enjoyable for both students and teachers.

Succeeding with the Masters begins with late-elementary repertoire, continues through intermediate-level works and also includes a few early-advanced works. Upon completion of the series, students will be well prepared for the major keyboard works by the master composers of each era.
Song List (36)
King William's March
Rigaudon
Burleske (from Leopold Mozart's Notebook)
Gavotte
Minuet in F Major
Menuet en Rondeau
Sarabande
The Village Prophet
Sonatina in C Major
Allegro
Sonatina in G
Lesson I
Bagatelle
Swabian Tune
Scotch Dance No. 1
Little Dance
Russian Folksong, Op. 107, No. 3
The Hunting Horns And The Echo
A Hymn
Petite Prelude
The Hunt, Op. 117, No. 15
Etude
Mazurka, Op. 36, No. 23
Song without Words
Theme and Variation, Op. 300
Hunting Horns
Night Journey
Timid Little Heart, Op. 47, No. 5
To the Garden
Rippling Waters
Mister Czerny in New Orleans
Waltz Time
The Bear
Long Gone Blues
Two's Company
Una Capricciosa Nuvola Estiva (A Capricious Summer Cloud)