The Estelle Liebling Book of Coloratura Cadenzas

Containing Traditional and New Cadenzas, Cuts, Technical Exercises and Suggested Concert Programs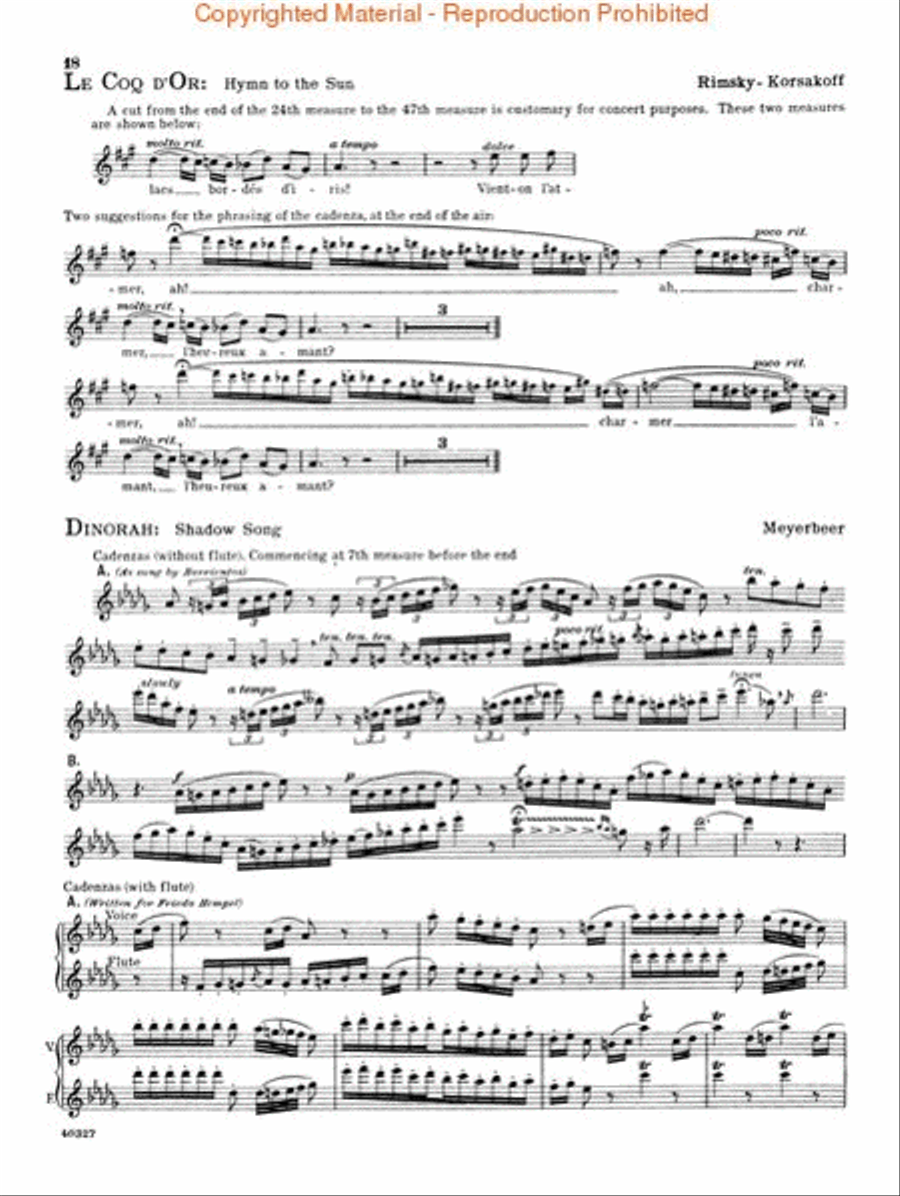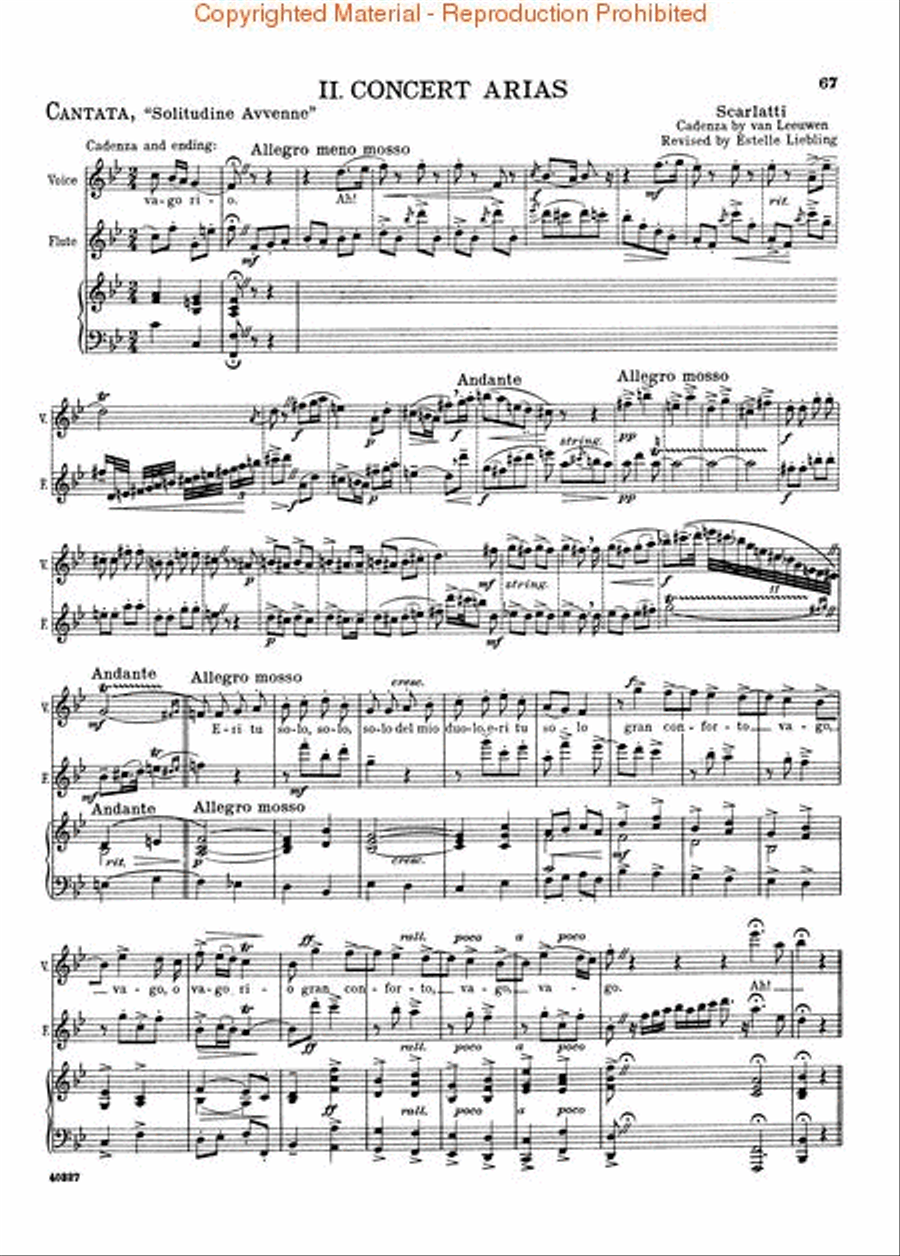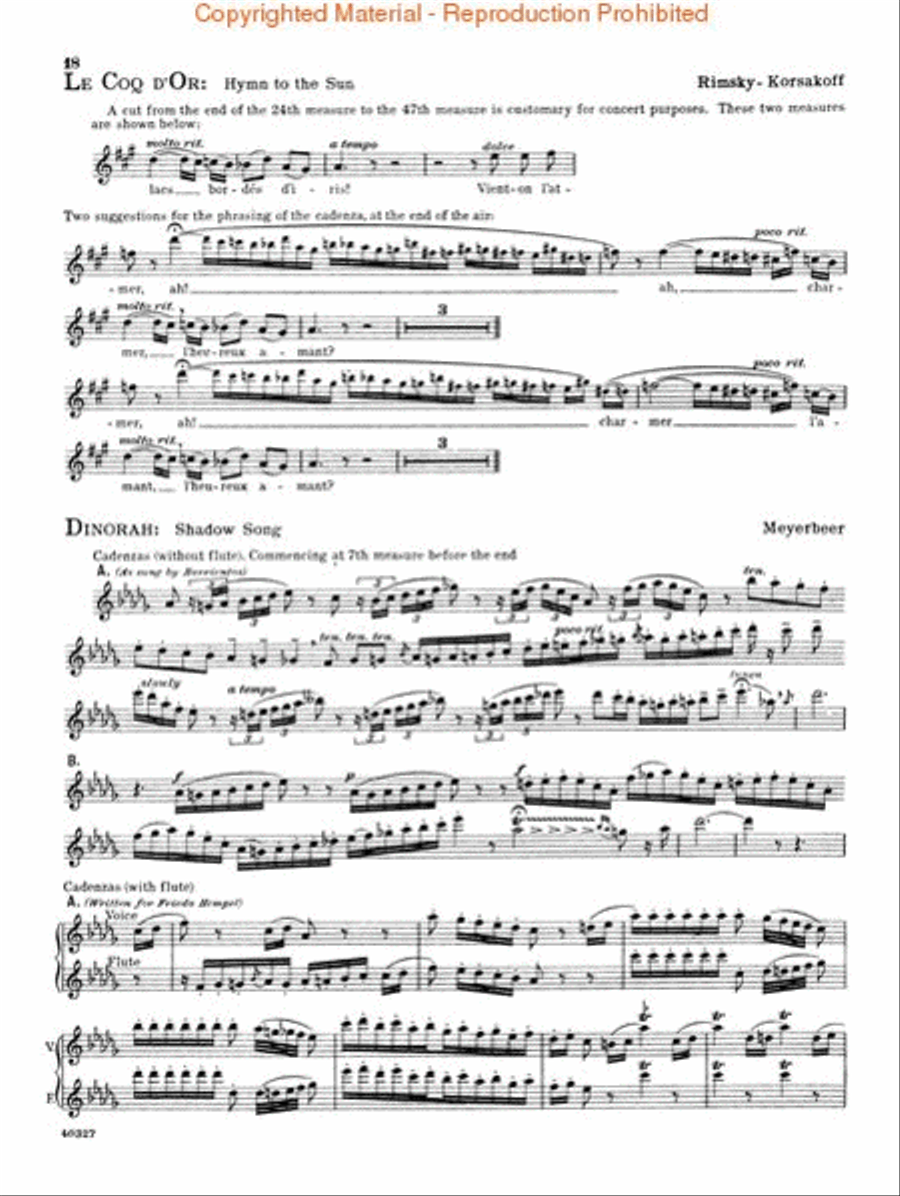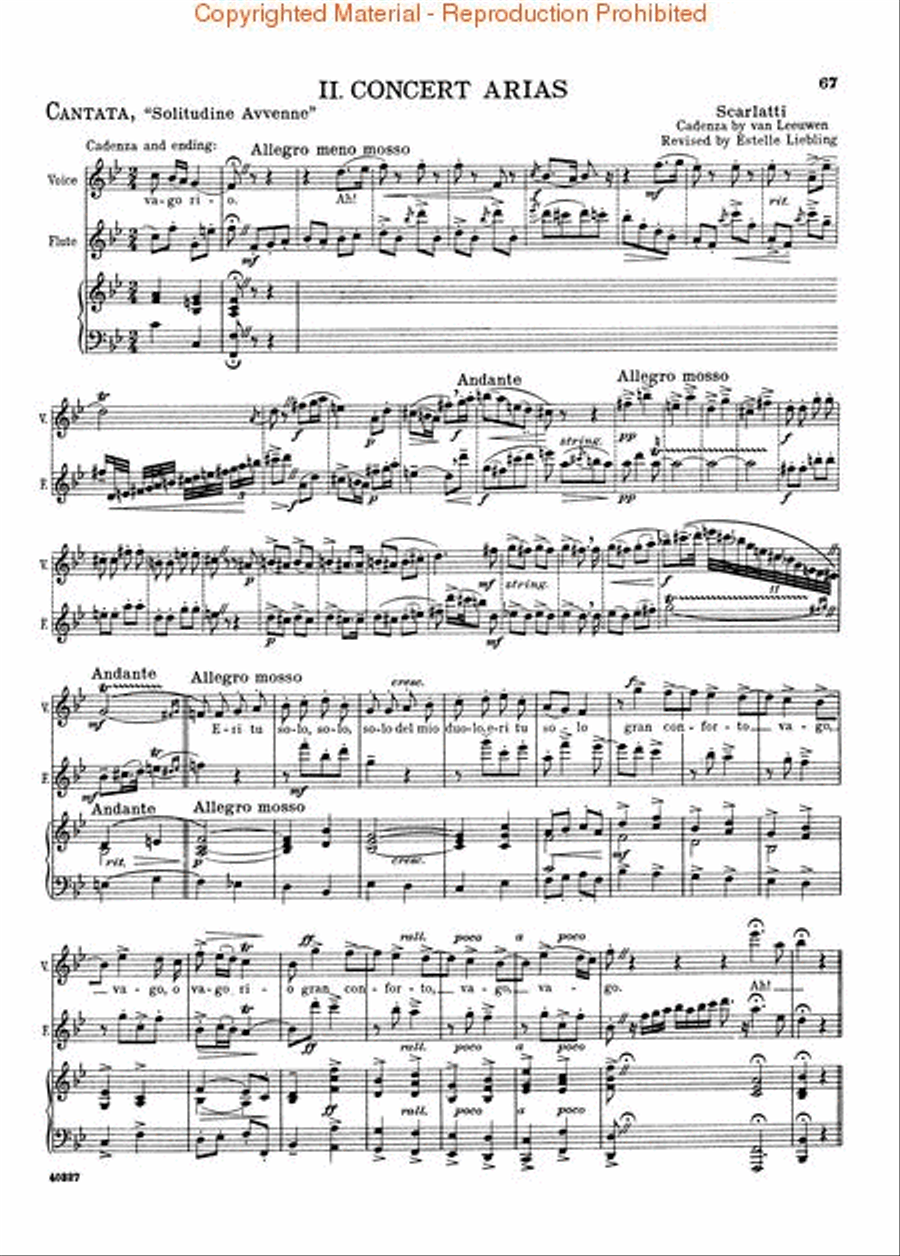 The Estelle Liebling Book of Coloratura Cadenzas

Containing Traditional and New Cadenzas, Cuts, Technical Exercises and Suggested Concert Programs
This item is currently not available
Taxes/VAT calculated at checkout.
Detailed Description
Piano, Vocal
SKU: HL.50327860
Containing Traditional and New Cadenzas, Cuts, Technical Exercises and Suggested Concert Programs
. Composed by Estelle Liebling. Edited by Estelle Liebling. Vocal Collection. Aria, Classical, Collection. 112 pages. G. Schirmer #ED1768. Published by G. Schirmer (HL.50327860).
ISBN 9780793551903. UPC: 073999278606. 9.0x12.0x0.29 inches.
Song List (110)
Exercises for Technique
I. Cadenzas for Operatic Arias
Il Barbiere di Siviglia: "Una voce poco fa"
La Cenerentola: Cavatina, "Non, piu mesta" (Mezzo-Soprano)
Les Contes D'Hoffmann: Doll Song
Le Coq D'Or: Hymn to the Sun
Dinorah: Shadow Song
Don Cesar de Bazan: Sevillana
Don Pasquale: Cavatina, "Quel guardo, il cavaliere"
L'Etoile du Nord: "C'est bien l'air"
Ernani: Cavatina, "Ernani, involami"
Faust: Jewel Song
La Favorita: "O mio Fernando" (Mezzo-Soprano)
La Fille du Regiment: "Chacun le sait" ("Ciascun lo dice")
---: "Il faut Partir" ("Convien partir")
---: "Par le rang et par l'opulence" ("Le richezze")
Hamlet: Mad Scene: "A vos jeux, mes amis"
Les Huguenots: "Nobles seigneurs, salut!"
---: Aria of the Queen: "O doux pays"
Linda du Chamounix: Air, "O luce di quest'anima"
Lucia di Lammermoor: "Regnava ne silenzio"
---: Mad Scene, "Il dolce suono" and "Ardon gl'incensi"
---: "Spargi d'amaro pianto"
Manon Lescaut: The Laughing Song
Mefistofele: The Death of Margherita
Mignon: Polonaise, "Je suis Titania"
Mireille: "O leger hirondelle"
Les Noces de Jeannette: Air du Rossignol
Norma: "Casta Diva"
Les Pecheurs de Perles: "O Dieu Brahma"
---: Cavatine de Leila
La Perle du Bresil: Chanson du Mysoli
Philemon et Baucis: Air, "O riante nature"
Le Pre aux Clercs: "Jours de mon enfance"
I Puritani: Polka, "Son vergin vezzosa"
---: "Qui la voce"
---: "Vien diletto"
Romeo et Juliette: Arietta (Waltz)
Semiramide: Cavatina, "Bel raggio lusinghier"
---: "In si barbara" (Mezzo-Soprano)
La Sonnambula: Air, "Come per me sereno"
---: "Ah! Non giunge"
La Traviata: "Ah, fors'e lui" and "Sempre libera"
Il Trovatore: Cavatina, "Tacea la notte placida"
---: Aria, "D'amor sull'ali rosee"
Un Ballo in Maschera: "Saper vorreste"
I Vespri Siciliani: Bolero, "Merce, dilette amiche"
Zemire et Azor: "La Fauvette avec ses petits"
II. Cadenzas for Concert Arias
Cantata, "Solitudine Avvenne"
Echo Song
The Gypsy and the Bird
Lo! Here the Gentle Lark
Pretty Mocking Bird
Sweet Bird, from "L'Allegro, Il Penseroso"
The Wren (La Capinera)
III. Variations
Bravura Variations on "Ah, Vous Dirai-Je, Maman"
Carnival of Venice
Theme and Variations
Tu Fai La Superbetta (Theme and Variations)
IV. Waltzes
Il Bacio
The Blue Danube
Parla! (Valse)
Se Saran Rose (Springtime) Waltz-Song
Springtime of Love
Voices of Spring (Voci di Primavera) Waltz
V. Duets
Il Barbiere di Siviglia: "Dunque io son"
Don Pasquale: "Pronta io son"
VI. Songs
Le Bonheur est Chose Legere
Chanson Provencale
I'd be a Butterfly
La Danza (Tarantella)
The Maids of Cadiz (les Filles de Cadix)
My Johann (Norwegian Dance)
The Nightingale and the Rose
Ouvre Ton Coeur (Open thy heart) Spanish Serenade
Passepied
A Pastoral
La Pastorella
La Promessa
The Russian Nightingale
Shepherd! Thy Demeanor Vary
Swiss Echo Song. "Er Liebt nur mich allein"
Venetian Song
Villanelle
When I was Seventeen (Swedish Folk Song)
Where the Bee Sucks
Traditional Cuts
Carmen: Duet, "Parle-moi de ma mere!"
Faust: Duet, "Il se fait tard"
Lucia di Lammermoor: Duet, "Sulla tomba che rinserra"
---: Duet, "Tu che vedi il pianto mio"
Martha: Recitative and Duet, "Mesta ognor" ("Theure Lady!")
---: The Spinning-Wheel Quartette
Mignon: Duet, "Legeres hirondelles"
---: Stiriana, "Je connais un pauvre enfant"
I Pagliacci: Duet, "Silvio! a quest'ora"
Il Re Pastore: "L'amero, saro costante"
Rigoletto: Duet, "Oh quanto affetto"
---: Duet: "E il sol dell'anima"
Romeo et Juliette: Duet, "Ah! Ne fuis pas encore!"
---: "Nuit d'hymenee"
La Traviata: Duet, "Dite alla giovine"
---: Aria, "Addio del passato"
---: Duet, "Parigi, o cara"
Programs