Test Pieces for Orchestral Auditions -- French Horn

Audition Excerpts from the Concert and Operatic Repertoire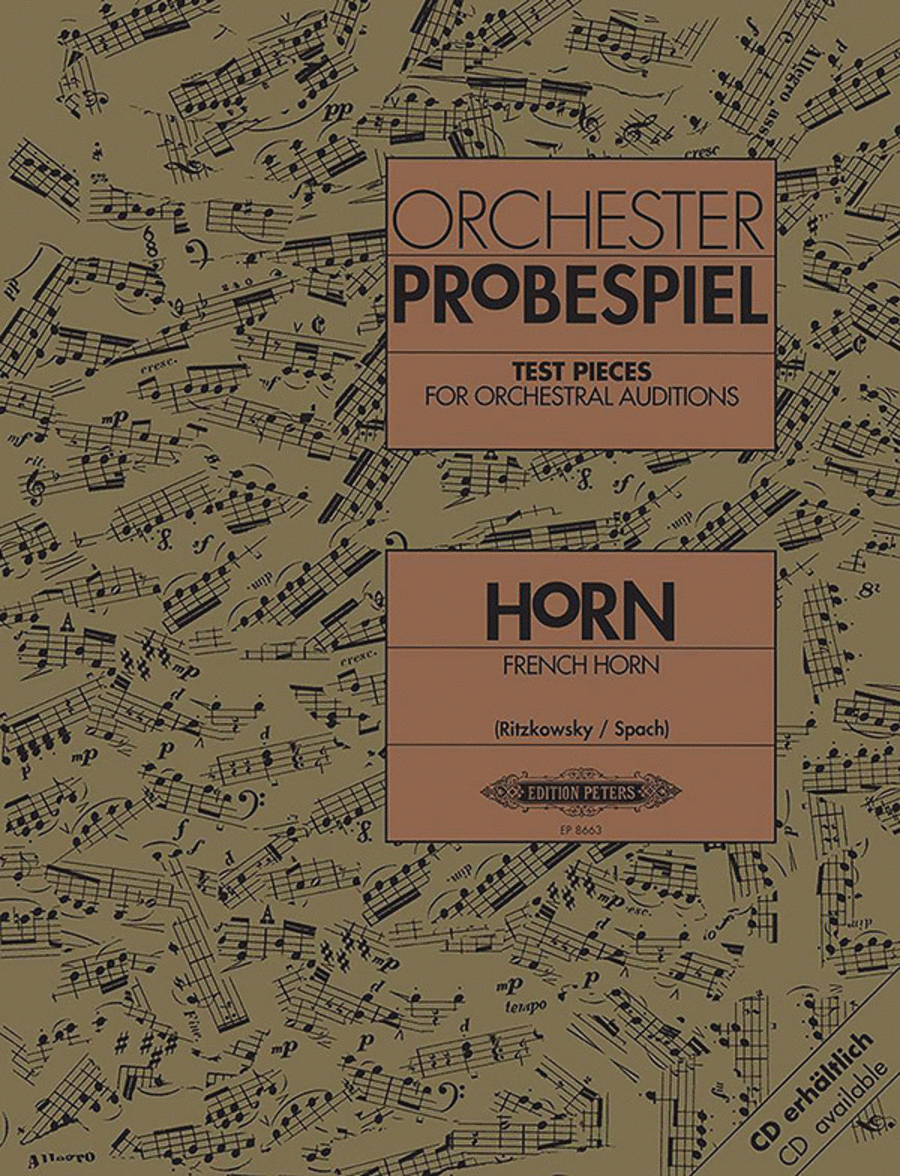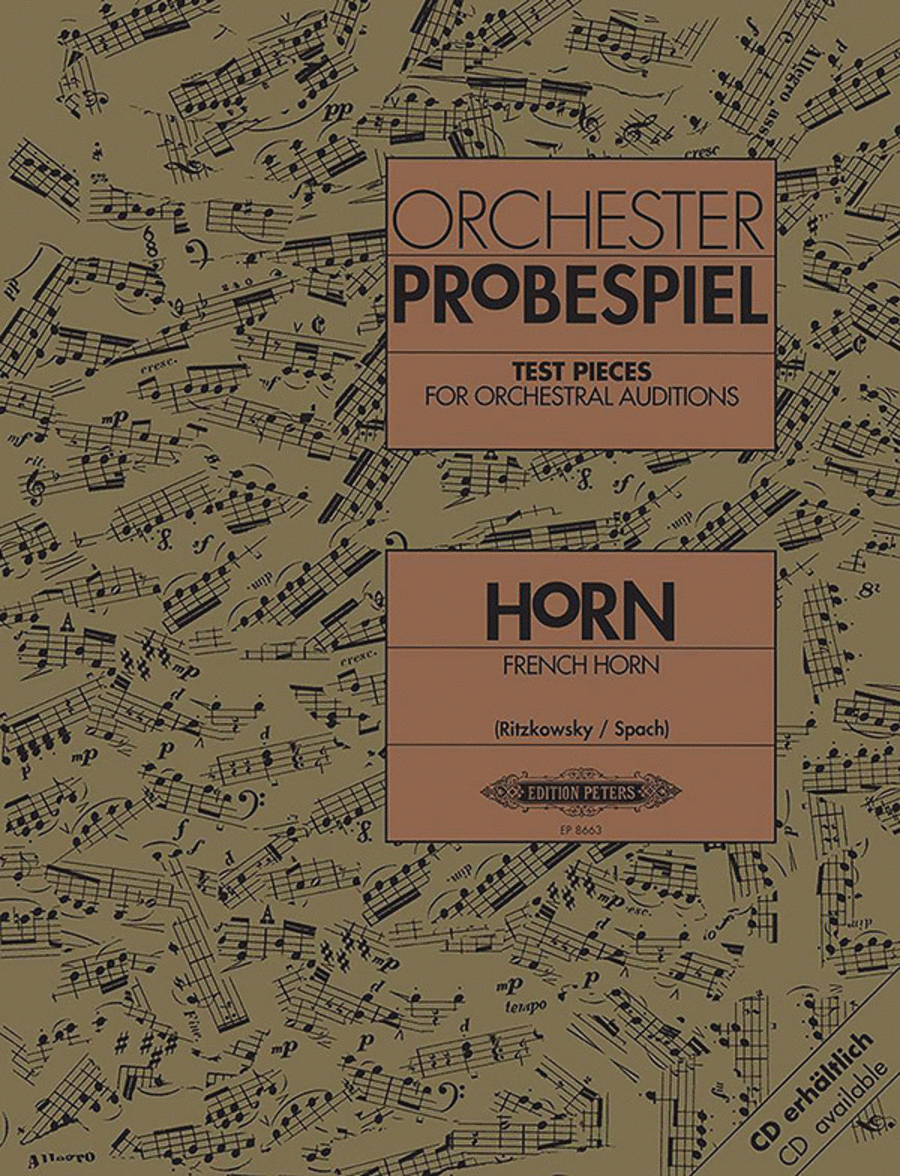 Test Pieces for Orchestral Auditions -- French Horn

Audition Excerpts from the Concert and Operatic Repertoire
Available
Ready to ship in 1 to 2 weeks
Taxes/VAT calculated at checkout.
Detailed Description
Horn
SKU: PE.EP8663
Audition Excerpts from the Concert and Operatic Repertoire
. Composed by Edited by Johannes Ritzkowsky. Edited by Rosin / Pleyer. Horn (Solo) Orchestral Excerpts. Edition Peters. Book. 112 pages. Edition Peters #98-EP8663. Published by Edition Peters (PE.EP8663).
ISBN 9790014069919. English.
An essential companion for any orchestral French horn player, this book contains excerpts from the core orchestral repertoire including many standard excerpts requested at audition.
Song List (55)
Mass In B Minor
Symphony No. 3
Symphony No. 5
Symphony No. 6
Symphony No. 7
Symphony No. 8
Symphony No 9
Fidelio
Symphony No. 1
Symphony No 2
Symphony No. 4
Piano Concertos 1 & 2
Symphony No 4
Symphony
Guilio Cesare
Symphony No. 45
Symphony No. 55
Symphonia serena
Mathis Der Maler
Der Waffenschmied
Der Wildschutz
Symphonies 1, 4, 5, 6, 7 & 9
Der Vampyr
Midsummer Night's Dream
Symphony No. 29
Symphony No. 40
Cosi fan Tutte
Idomeneo
Tosca
Piano Concerto in G major
Il Barbiere di Siviglia
La Gazza Ladra, Il Turco in Italia
Cello Concerto No 2
Symphony No 8
Symphony No 3
Don Juan
Till Eulenspiegel
Der Rosenkavalier
Dir Frau ohne Schatten
Die schweigsame Frau
Daphne
Die Liebe der Danae
Capriccio
Symphony of Psalms
Le baiser de le fee
Symphony No 5
Otello
Rienzi
Lohengrin
Das Rheingold
Siegfried
Gotterdammerung
Parsifal
Siegfried-Idyll
Der Freischutz