Studio Ghibli Selection for Cello and Piano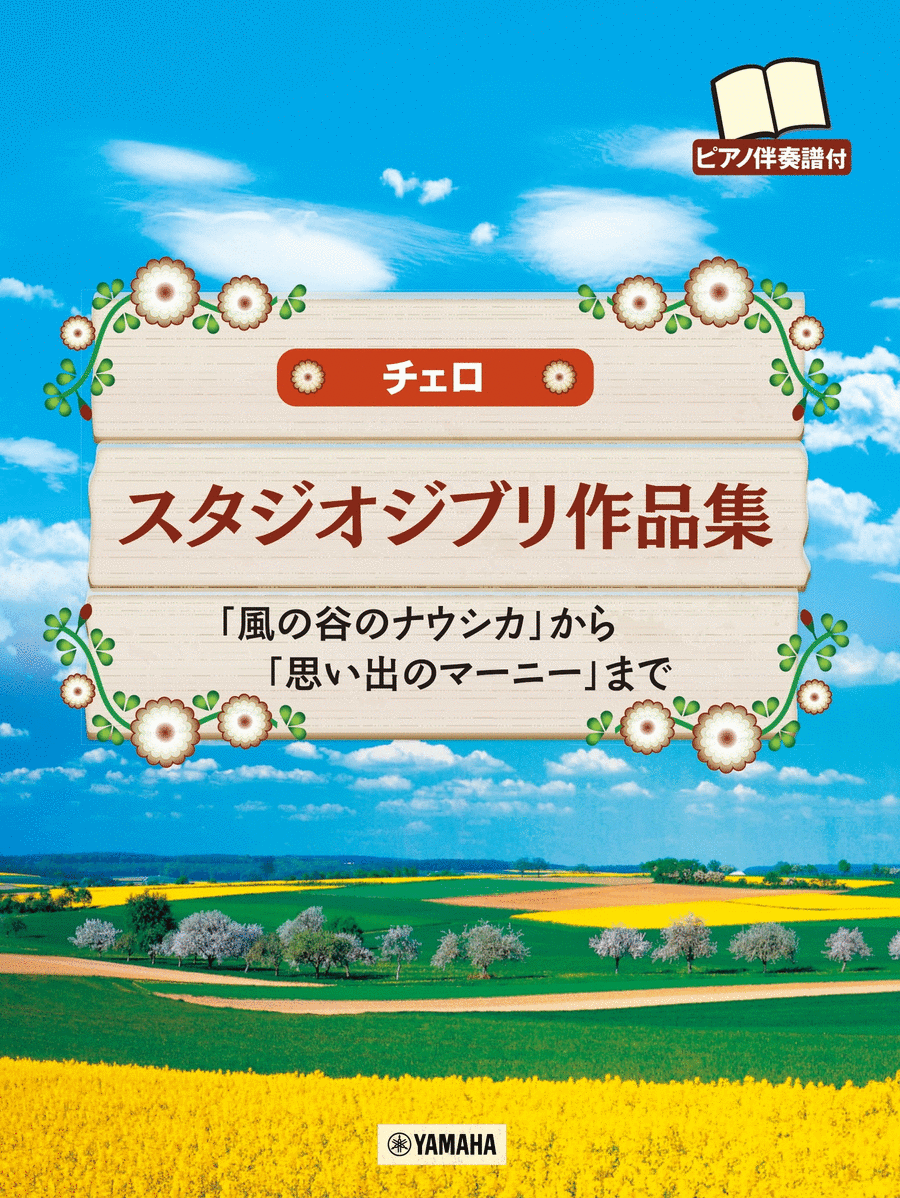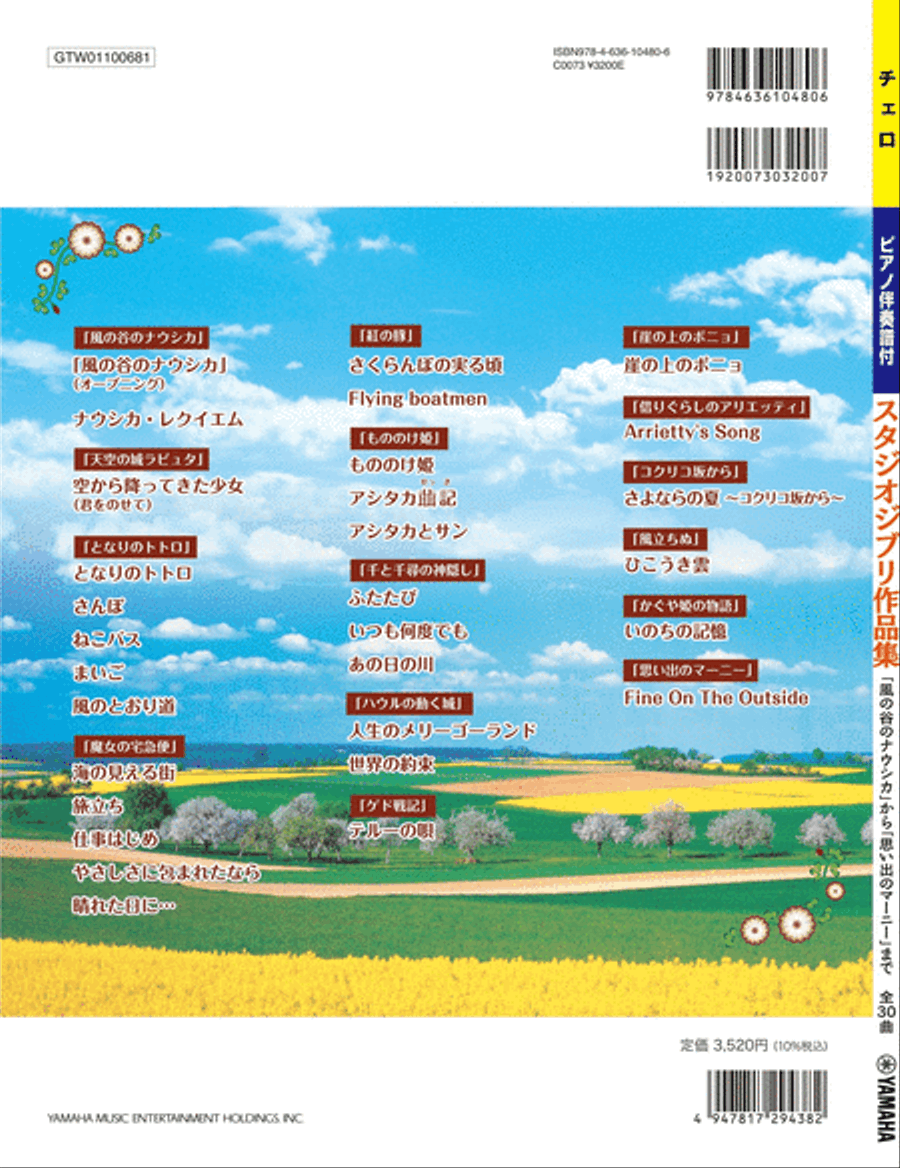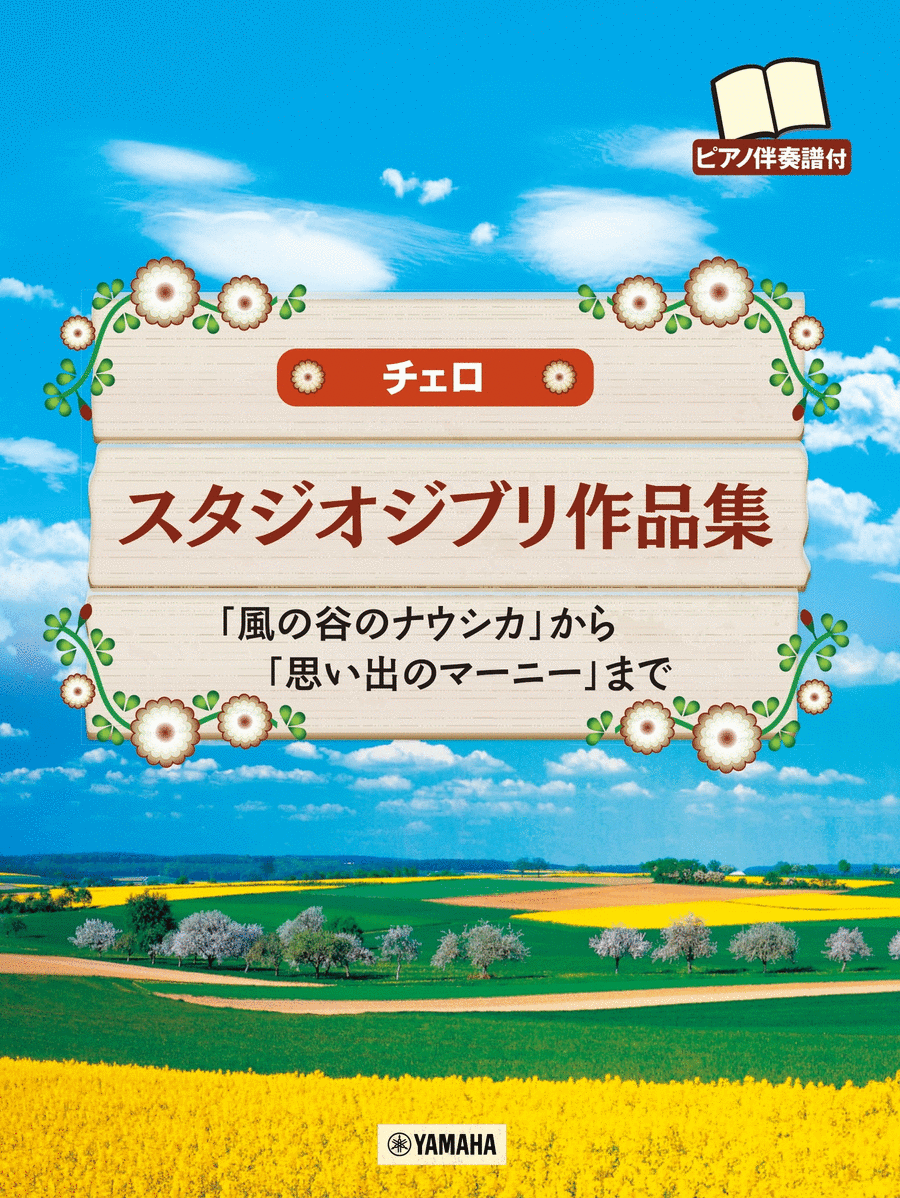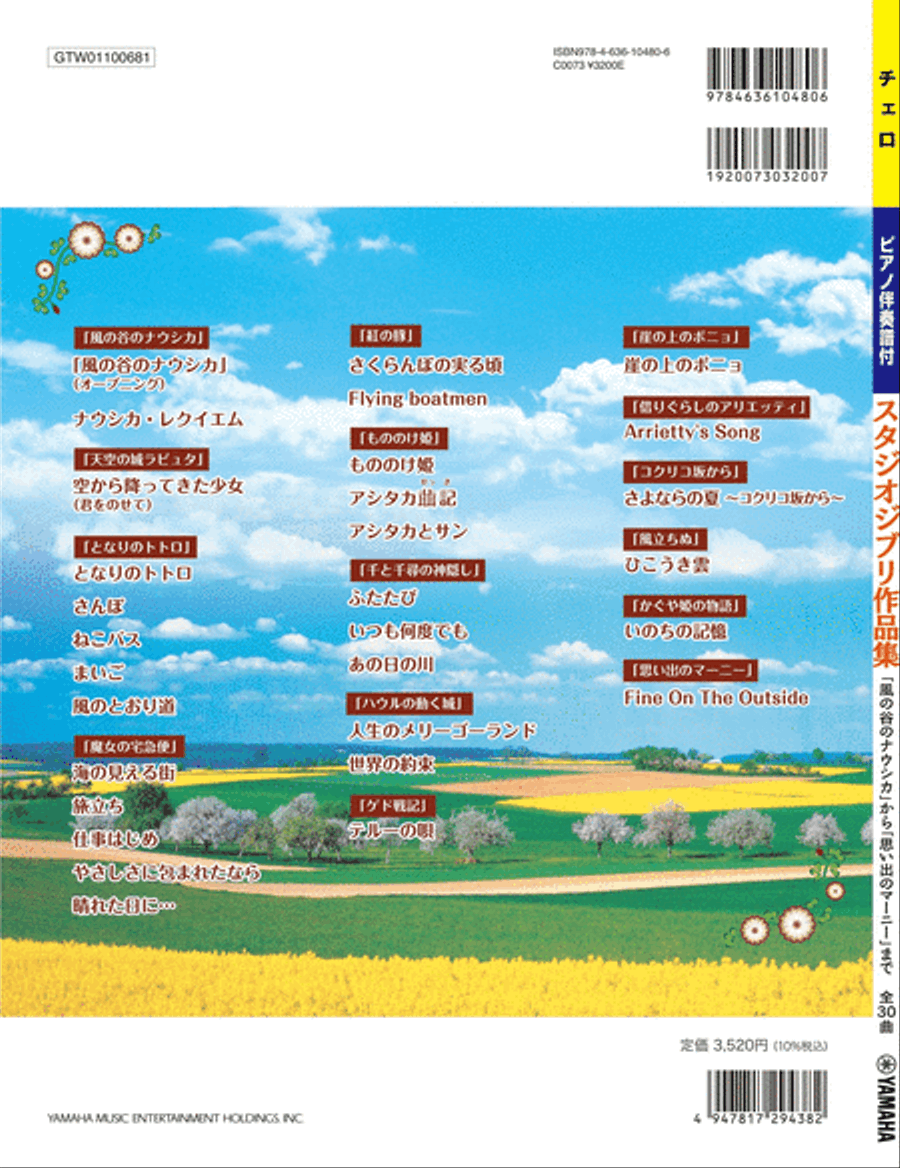 Studio Ghibli Selection for Cello and Piano


Available
Ready to ship in 3 to 4 weeks
Taxes/VAT calculated at checkout.
Details
Instrument
Cello Solo
Piano Accompaniment
Series
Music of Asian Composers and Artists
Studio Ghibli Songs
Detailed Description
Cello and Piano
SKU: YM.GTW01100681
Composed by Joe Hisaishi. Studio Ghibli Songs. Anime, Studio Ghibli. Score and part. Yamaha Music Media #GTW01100681. Published by Yamaha Music Media (YM.GTW01100681).
ISBN 9784636104806. 8.5 x 12 inches.
30 arrangements for solo cello and piano from 16 cinemas.
Song List (30)
1. Nausicaa of the Valley of the Wind - Opening Theme -
2. Nausicaa Requiem
3. The Girl Who Fell From the Sky
4. My Neighbor Totoro
5. Hey Let's Go
6. Cat Bus
7. The Lost Child
8. The Path of the Wind
9. A Town with an Ocean View
10. Deperture
11. Starting the Job
12. Yasashisa ni Tsutsumaretanara
13. On a Clear Day
14. Le Temps des cerises(The Time of Cherries)
15. Flying Boatman
16. Princess Mononoke
17. The Legend of Ashitaka
18. Ashitaka and San
19. Reprise
20. Always with Me
21. Day of the River
22. Merry-Go-Round of Life
23. The Promise of the World
24. Therru's Song
25. Ponyo on the Cliff by the Sea
26. Arrietty's Song
27. Summer of Farewells - From Up on Poppy Hill
28. Hikoukigumo(Vapor Trail)
29. When I Remember This Life
30. Fine on the Outside