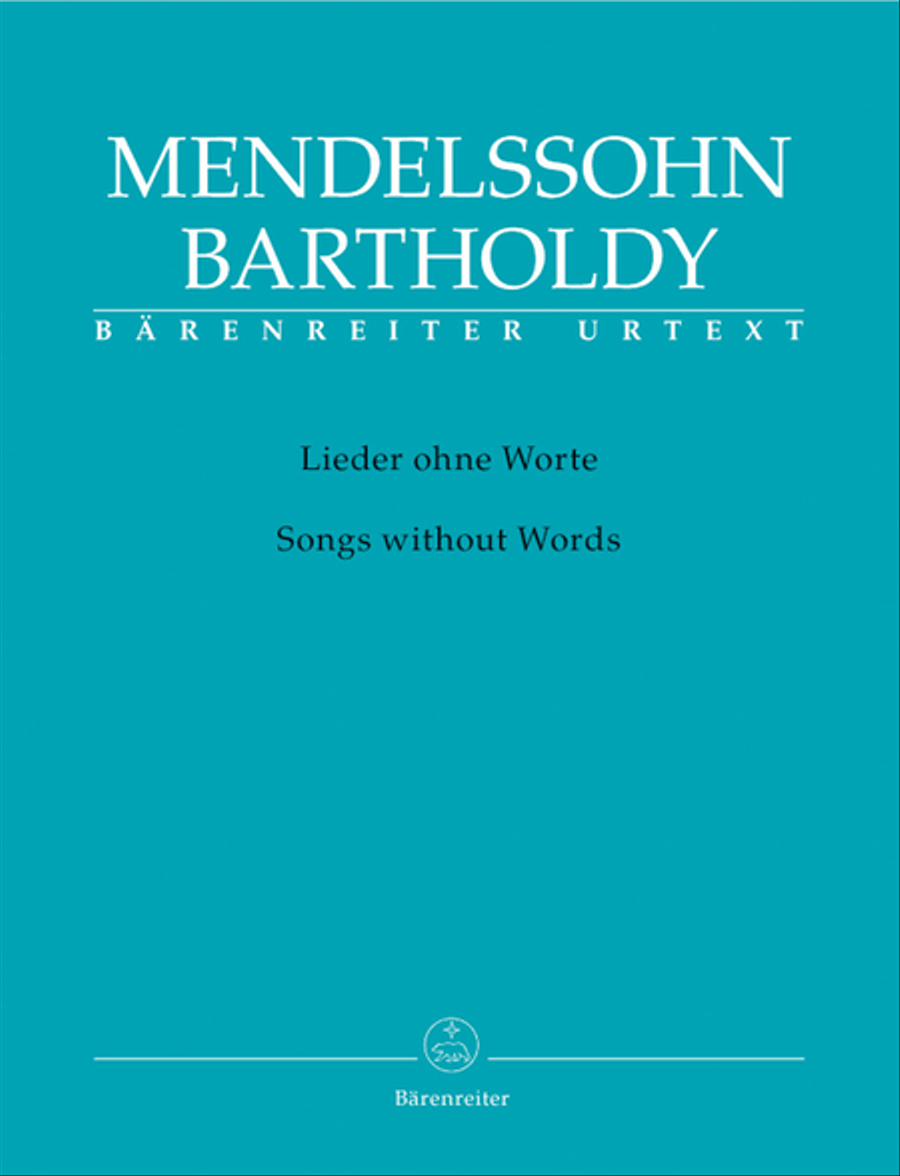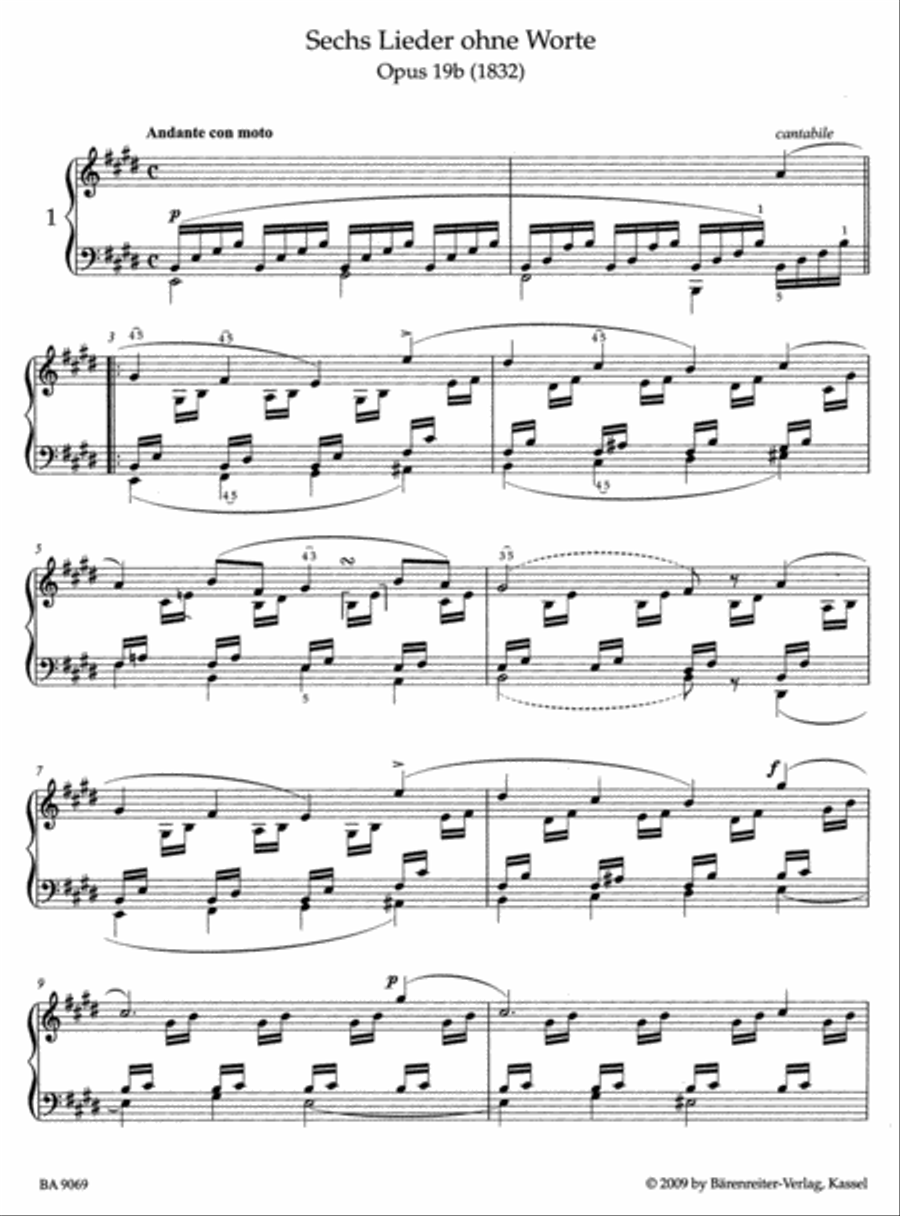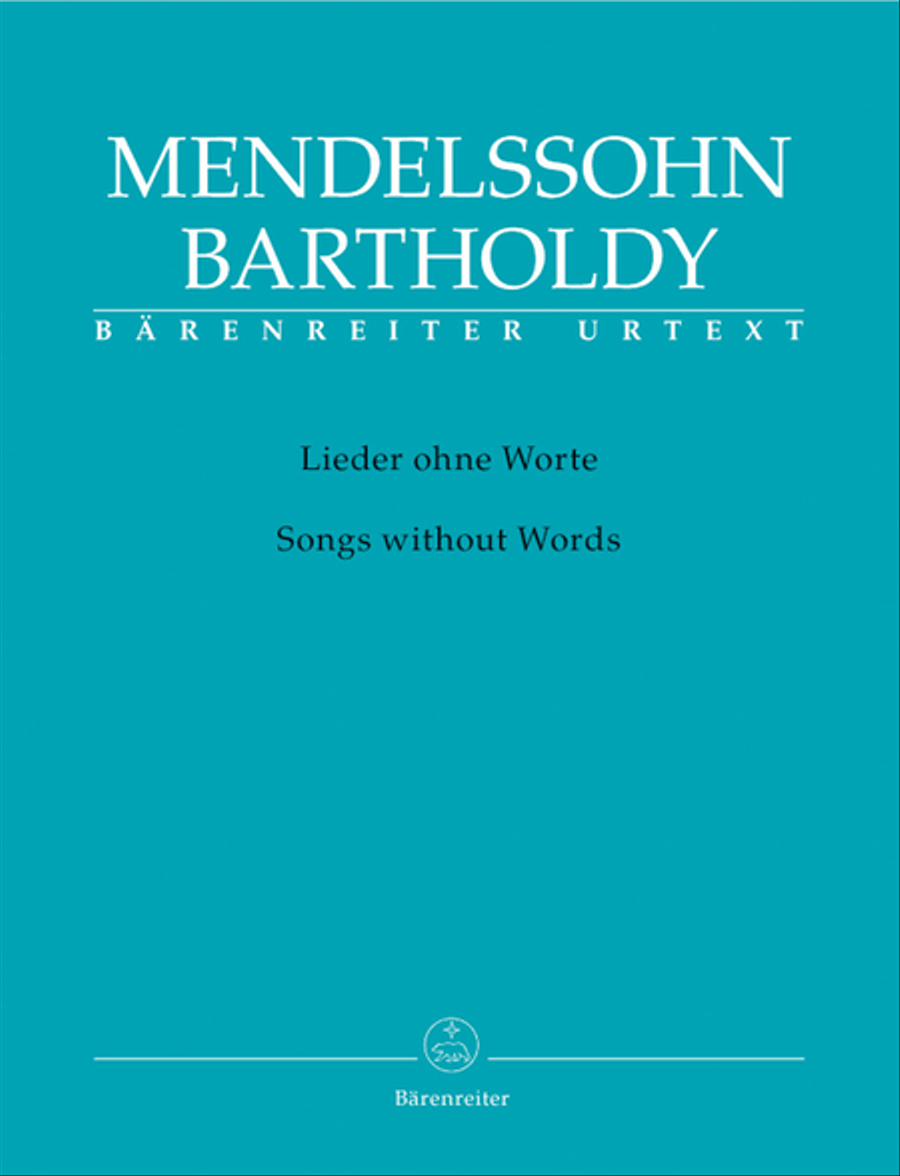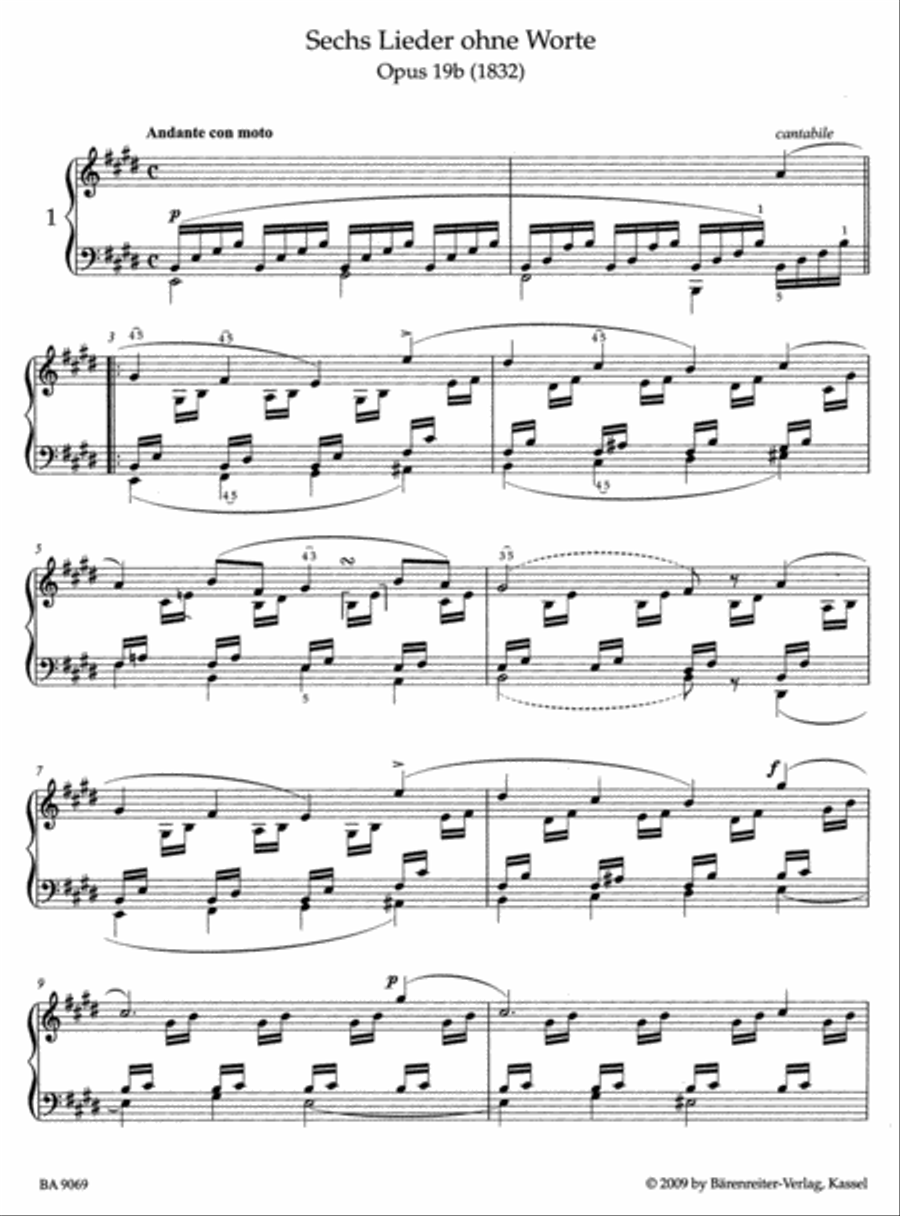 Available
Ready to ship in 24 hours
Taxes/VAT calculated at checkout.
Detailed Description
Piano
SKU: BA.BA09069
Composed by Felix Bartholdy Mendelssohn. Edited by R. Larry Todd. This edition: urtext edition. Paperback. Barenreiter Urtext. Performance score, anthology. Baerenreiter Verlag #BA09069_00. Published by Baerenreiter Verlag (BA.BA09069).
ISBN 9790006536061. 31 x 24.3 cm inches.
Fanny Mendelssohn received a lyrical piano piece as a birthday present from her brother Felix in 1828; he wrote it out in her music album, and she called it "Lied ohne Worte " (Song without Words). Mendelssohn wrote such songs for piano, "true music, which fill a person's soul with a thousand better things than words", throughout his life. He himself saw six collections into print between 1832 and 1845. Two further collections containing pieces from the composer's unpublished works were published posthumously.

As suited their character, Mendelssohn's "Lieder ohne Worte " were primarily rooted in domestic music-making in the home, in the middle-class parlours, between comfortable paintings and Biedermeier furnishings. Increasingly they came to be heard in the concert hall. In addition, travelling virtuosi took up these rather reserved pieces, helped popularise them and made them into what they still are today – pillars of the repertoire.

This edition includes all the collections printed during Mendelssohn's lifetime, together with those published posthumously. The appendix also contains a selection of the "Lieder ohne Worte " which have survived individually, including two pieces which have not been available in modern editions until now.

The editor R. Larry Todd is regarded as one of the most renowned Mendelssohn scholars. He is well-known for both his numerous editions of the composer's works and an extensive monograph.

Matthias Kirschnereit has made a name as a pianist in recent years through his interpretations of Mozart, and particularly for his magnificent recording of Mendelssohn.

About Barenreiter Urtext
What can I expect from a Barenreiter Urtext edition?
MUSICOLOGICALLY SOUND
- A reliable musical text based on all available sources
- A description of the sources
- Information on the genesis and history of the work
- Valuable notes on performance practice
- Includes an introduction with critical commentary explaining source discrepancies and editorial decisions

... AND PRACTICAL
- Page-turns, fold-out pages, and cues where you need them
- A well-presented layout and a user-friendly format
- Excellent print quality
- Superior paper and binding