Sonatina Album, Volume 1

30 Sonatinas, Rondos and Other Pieces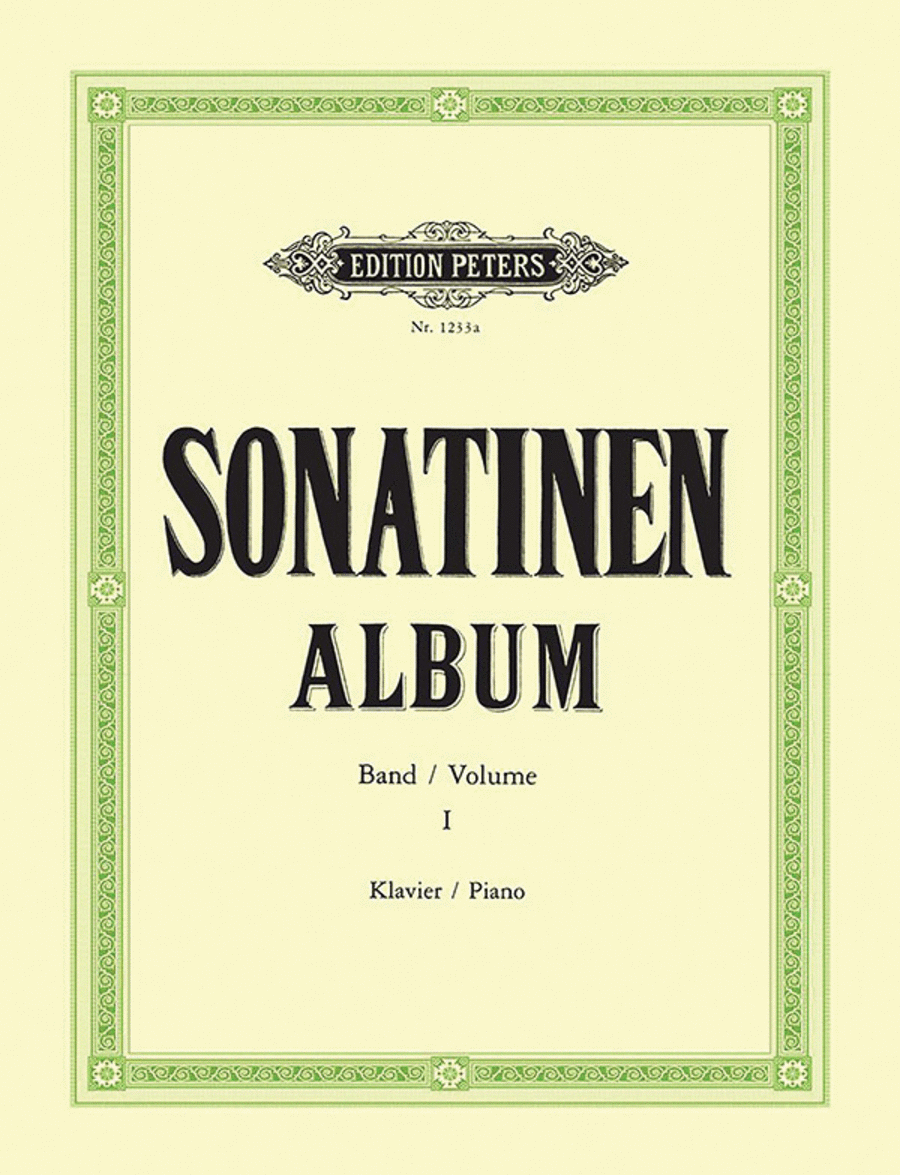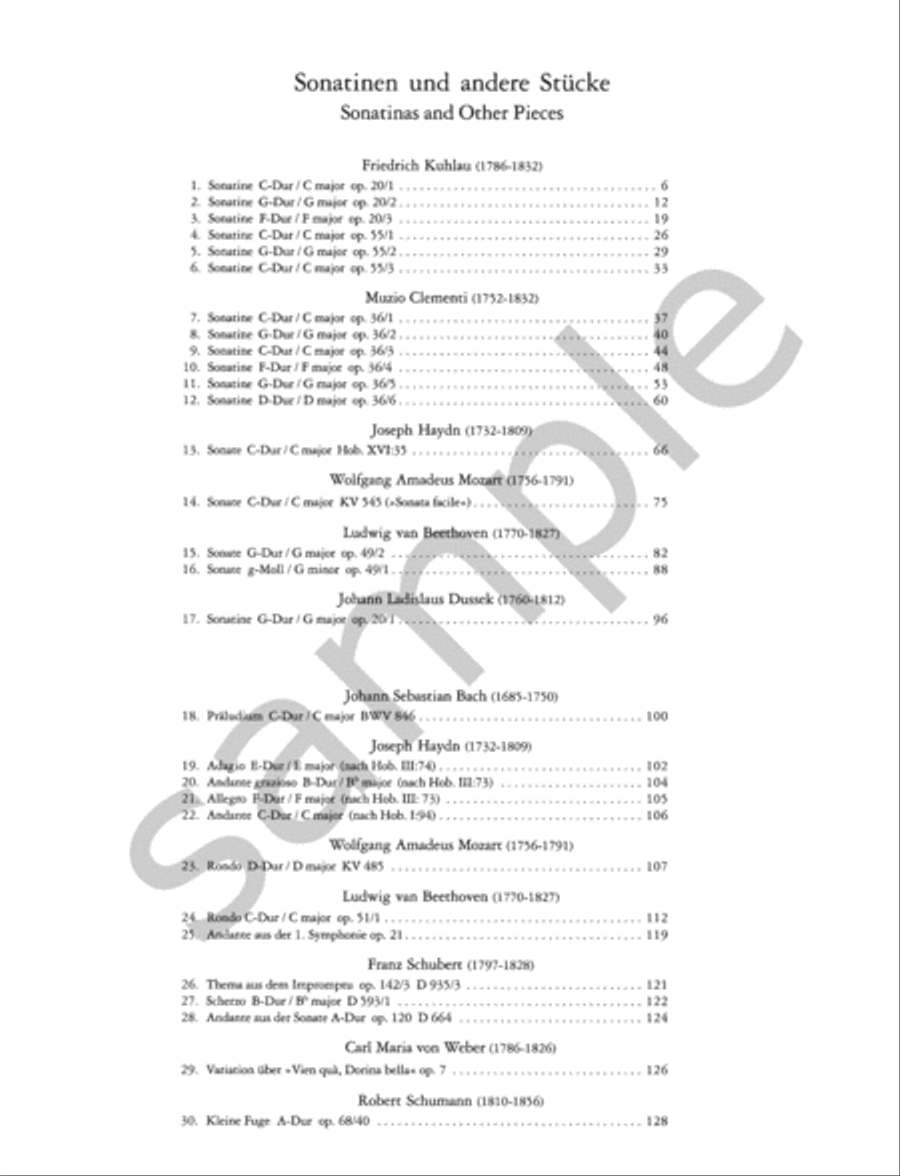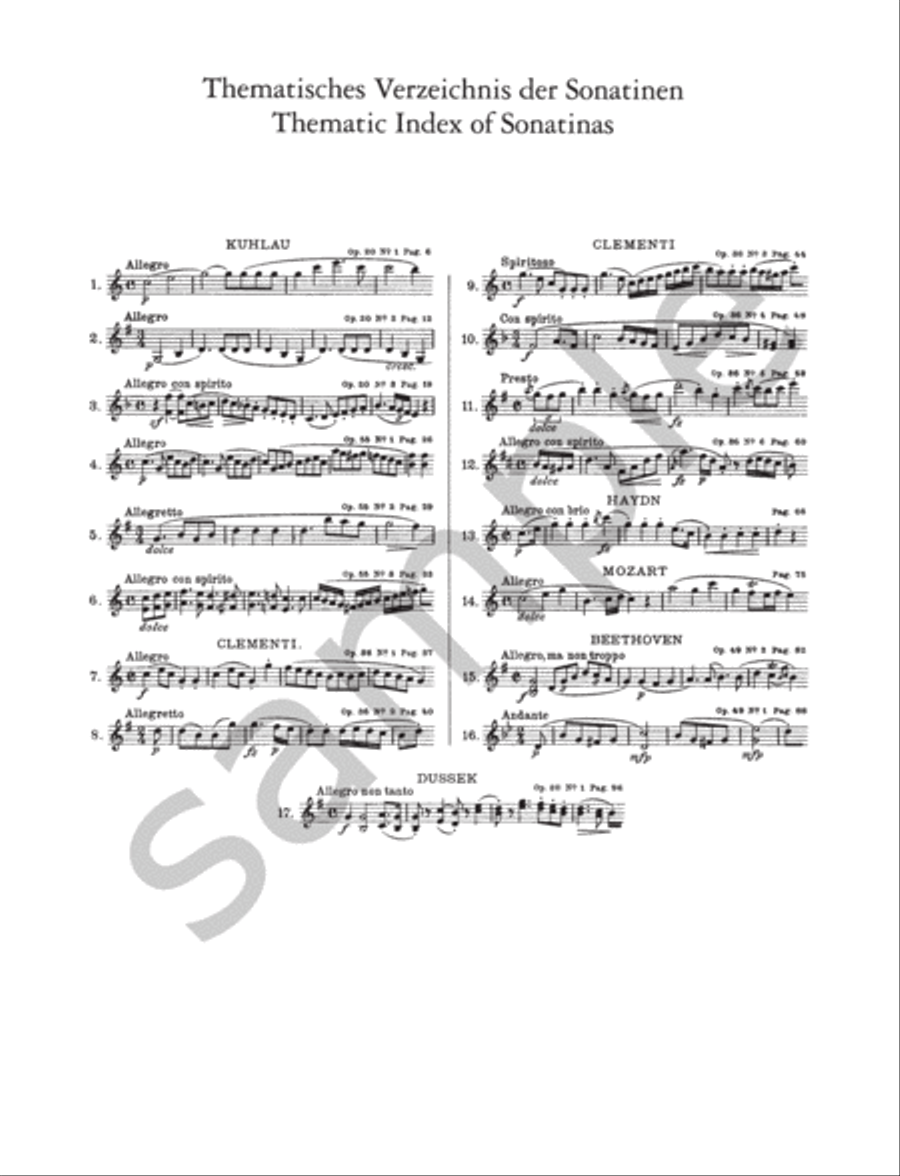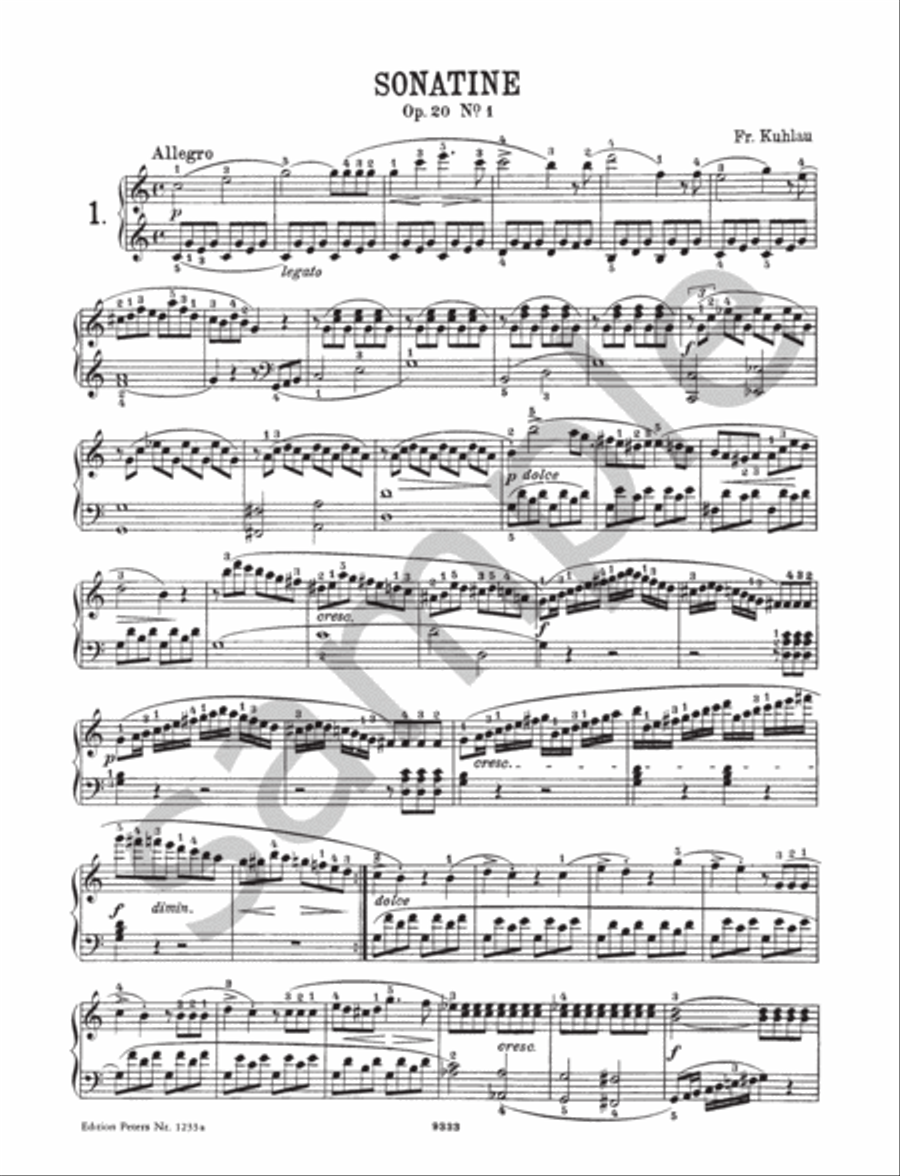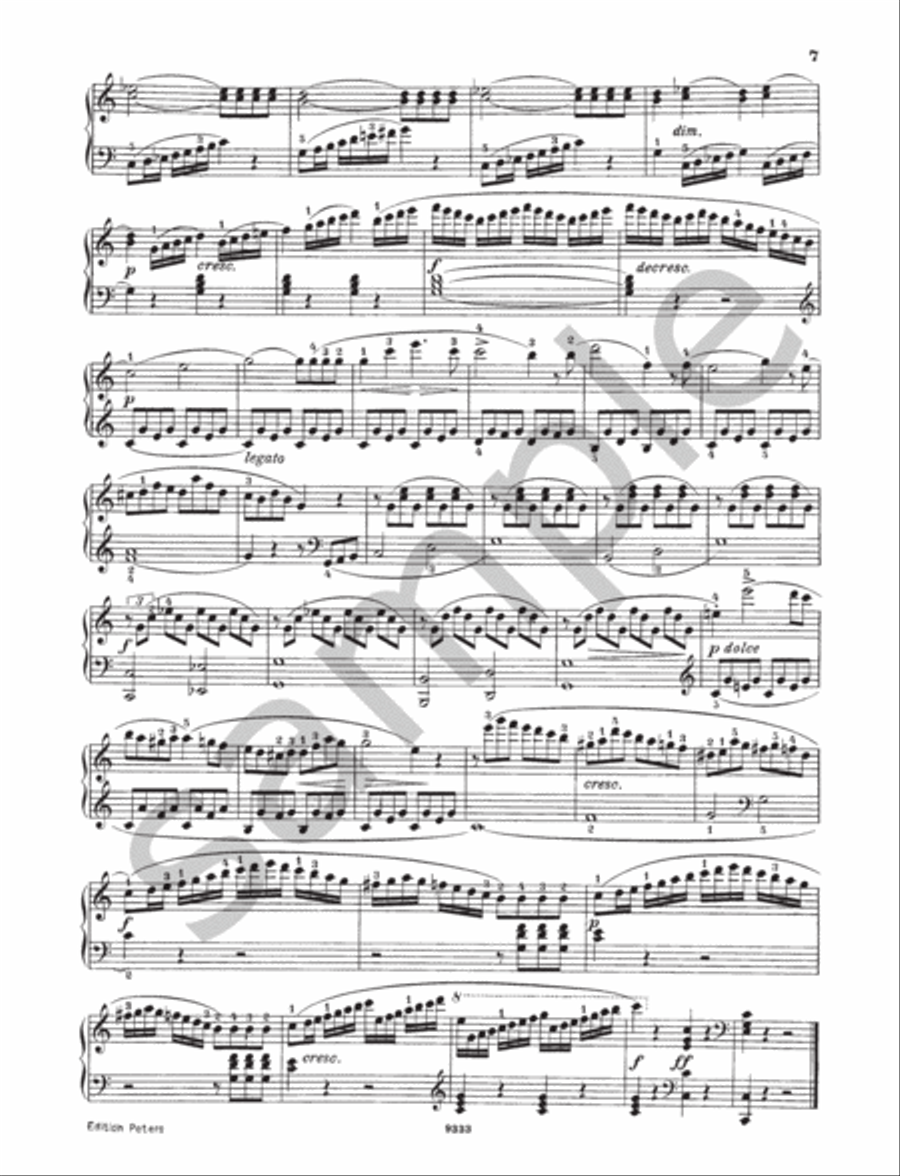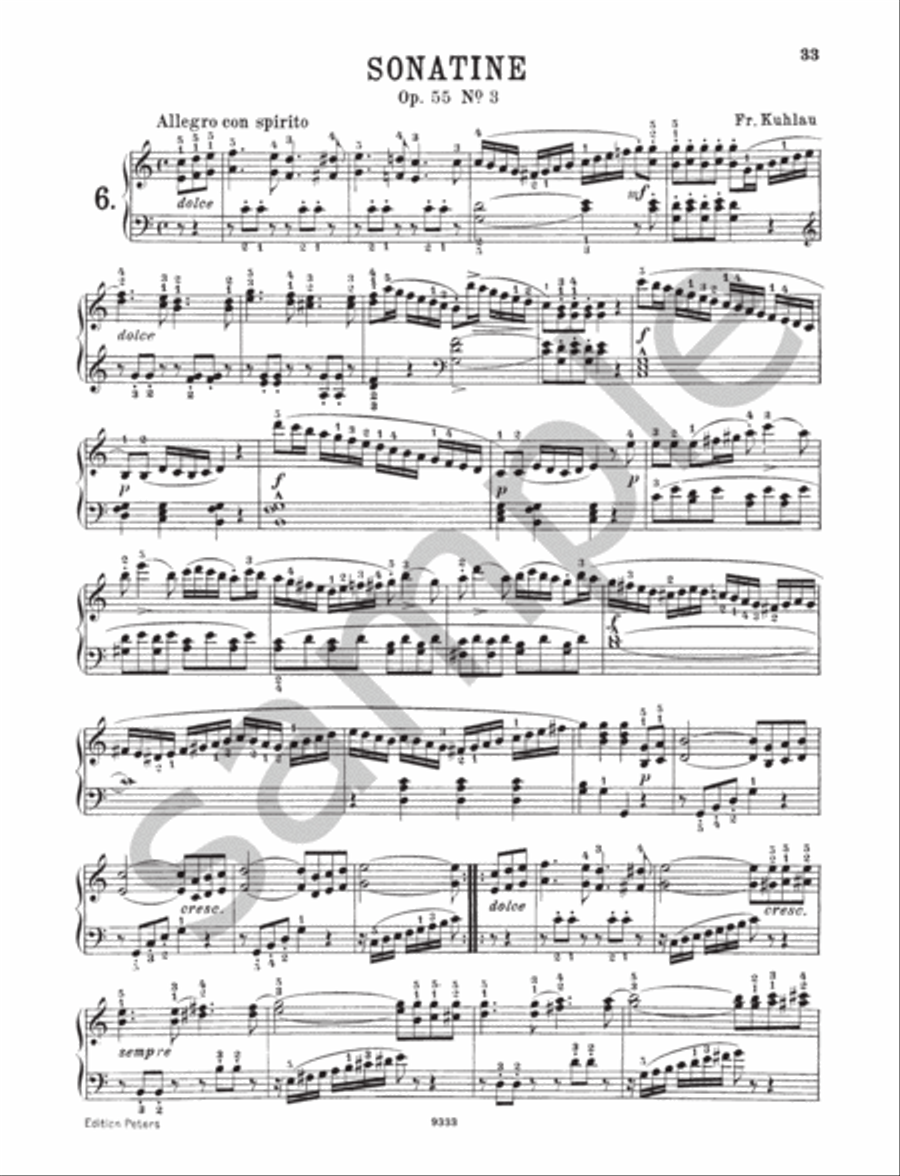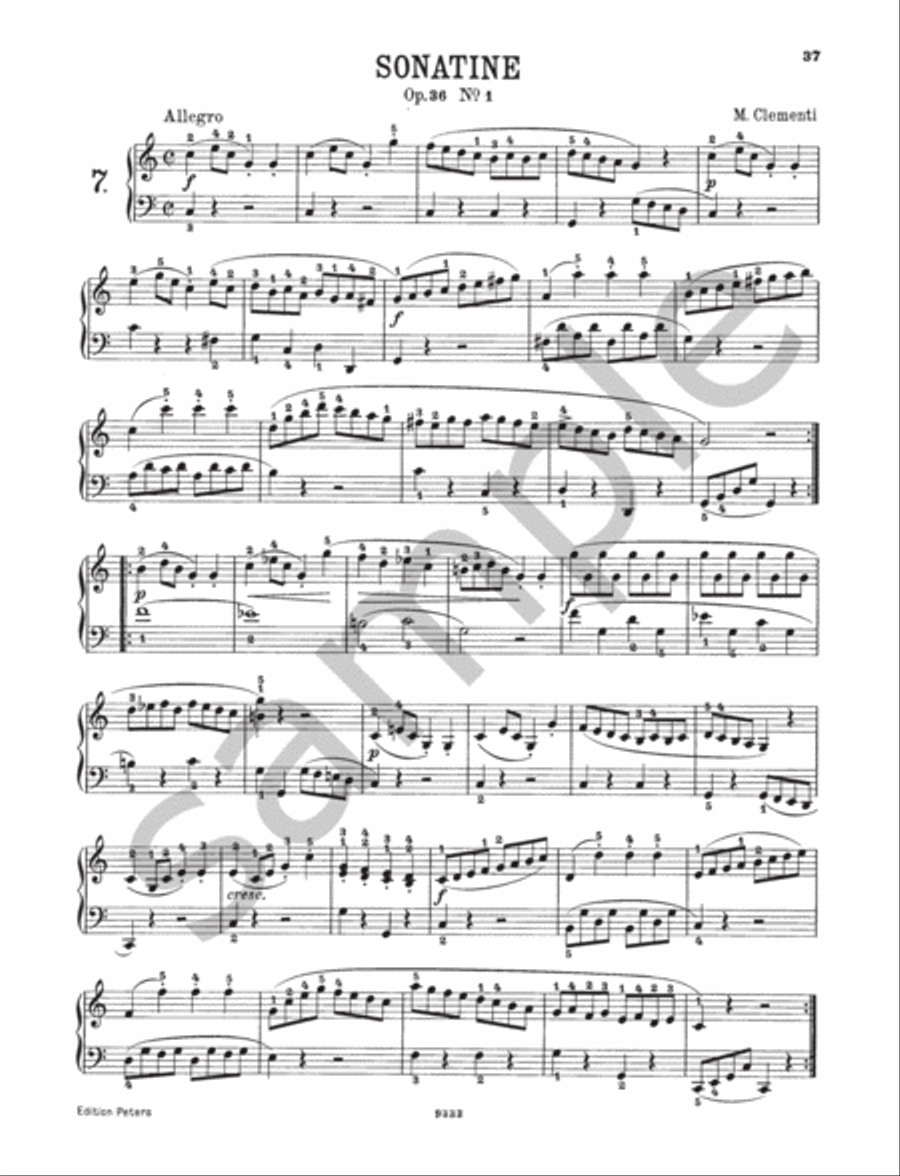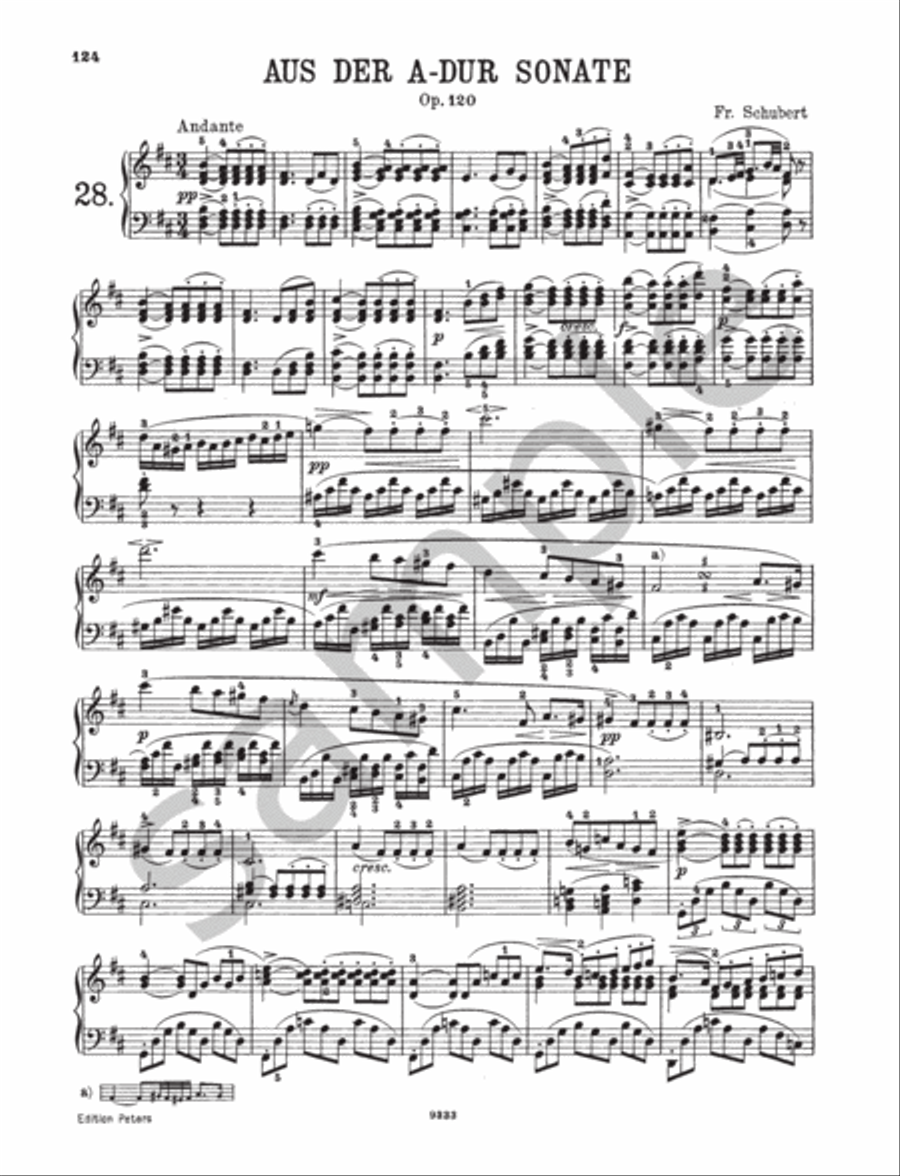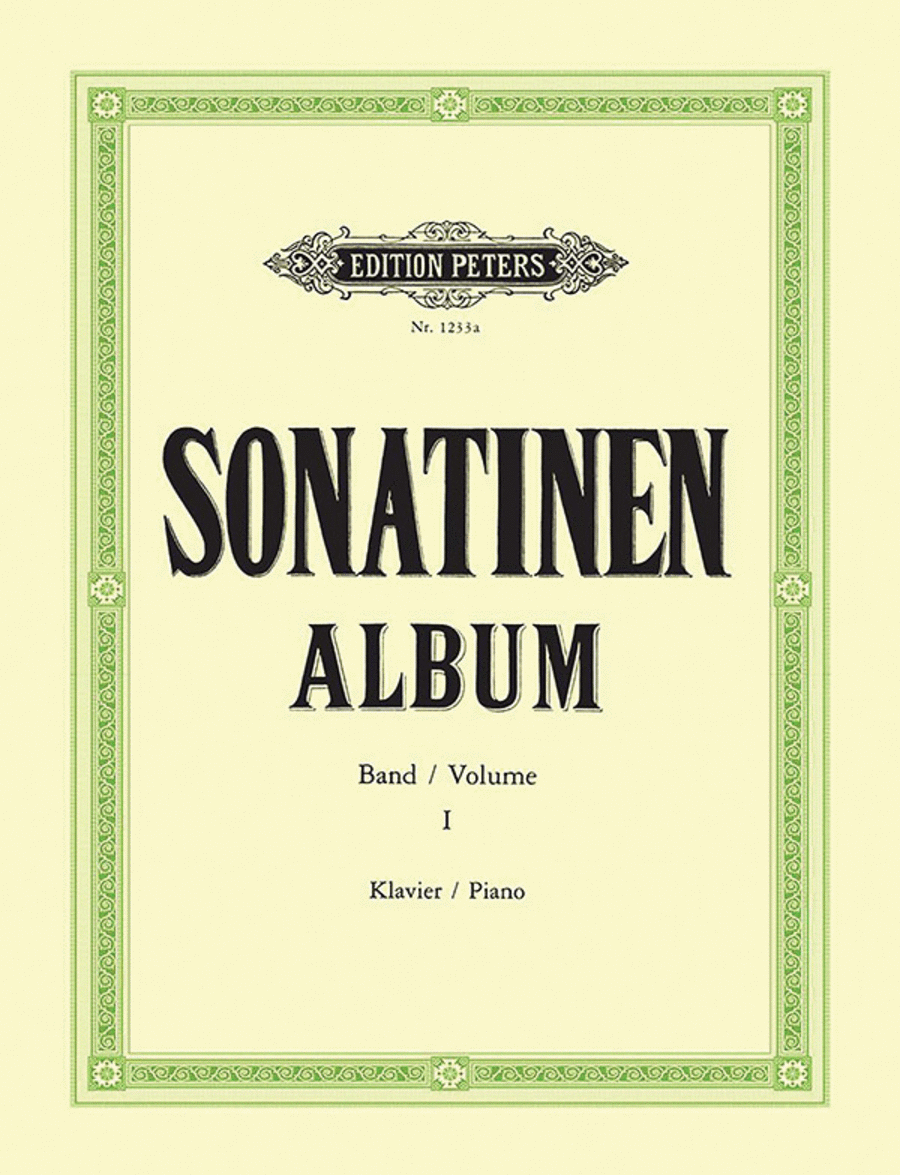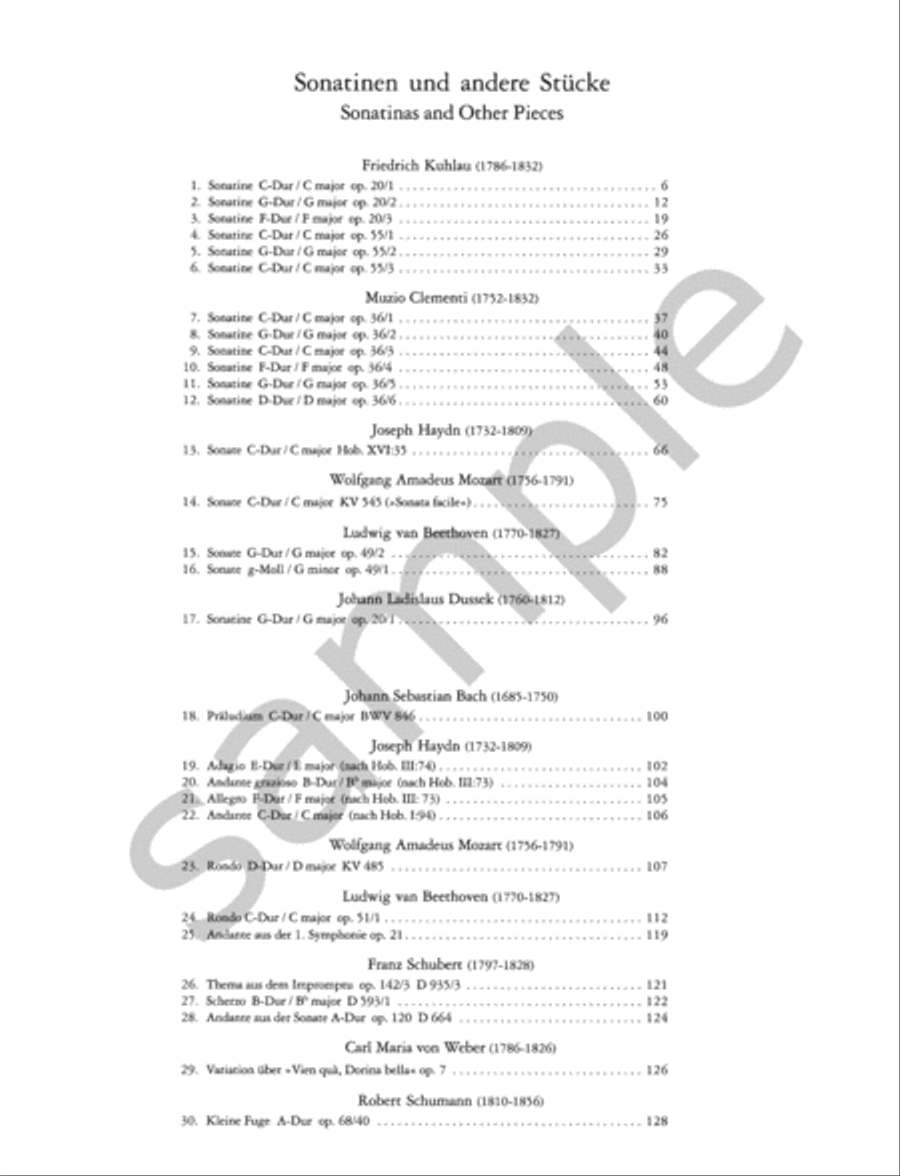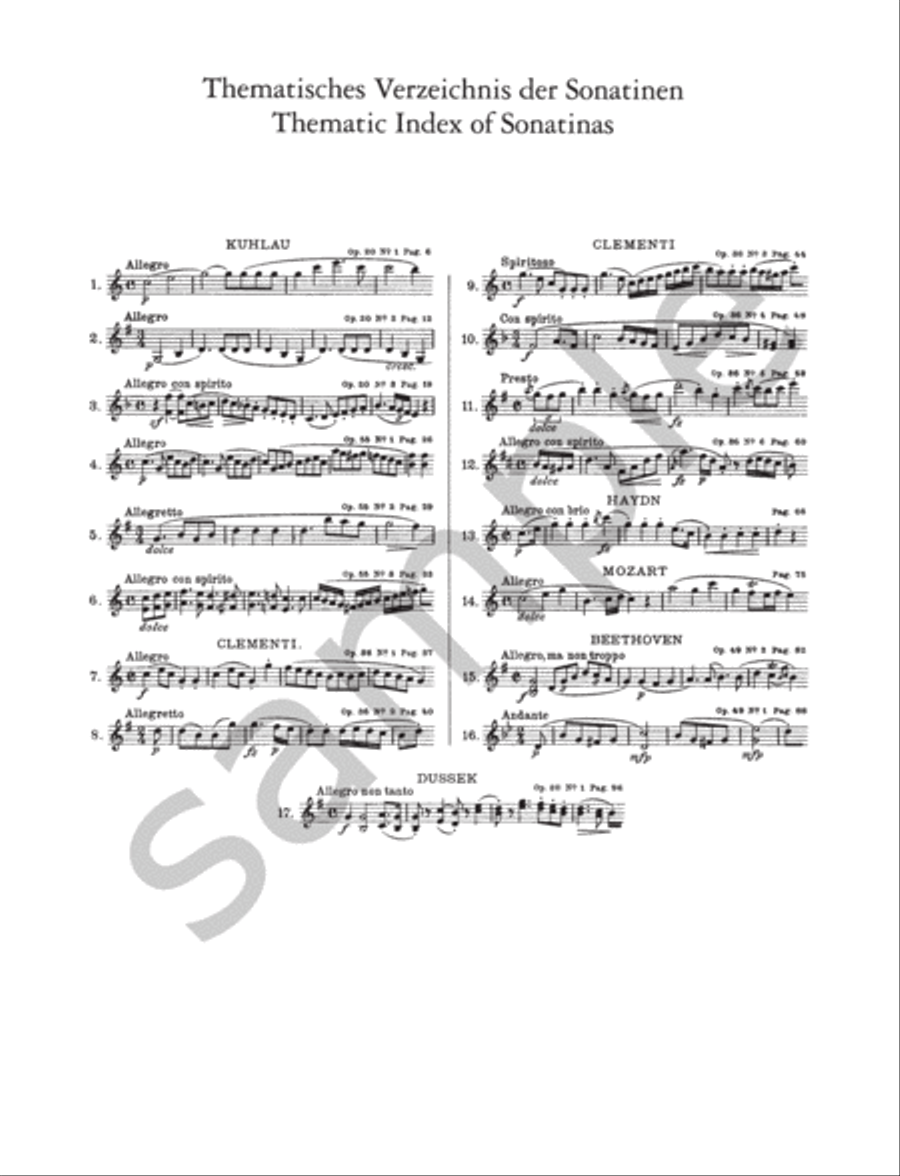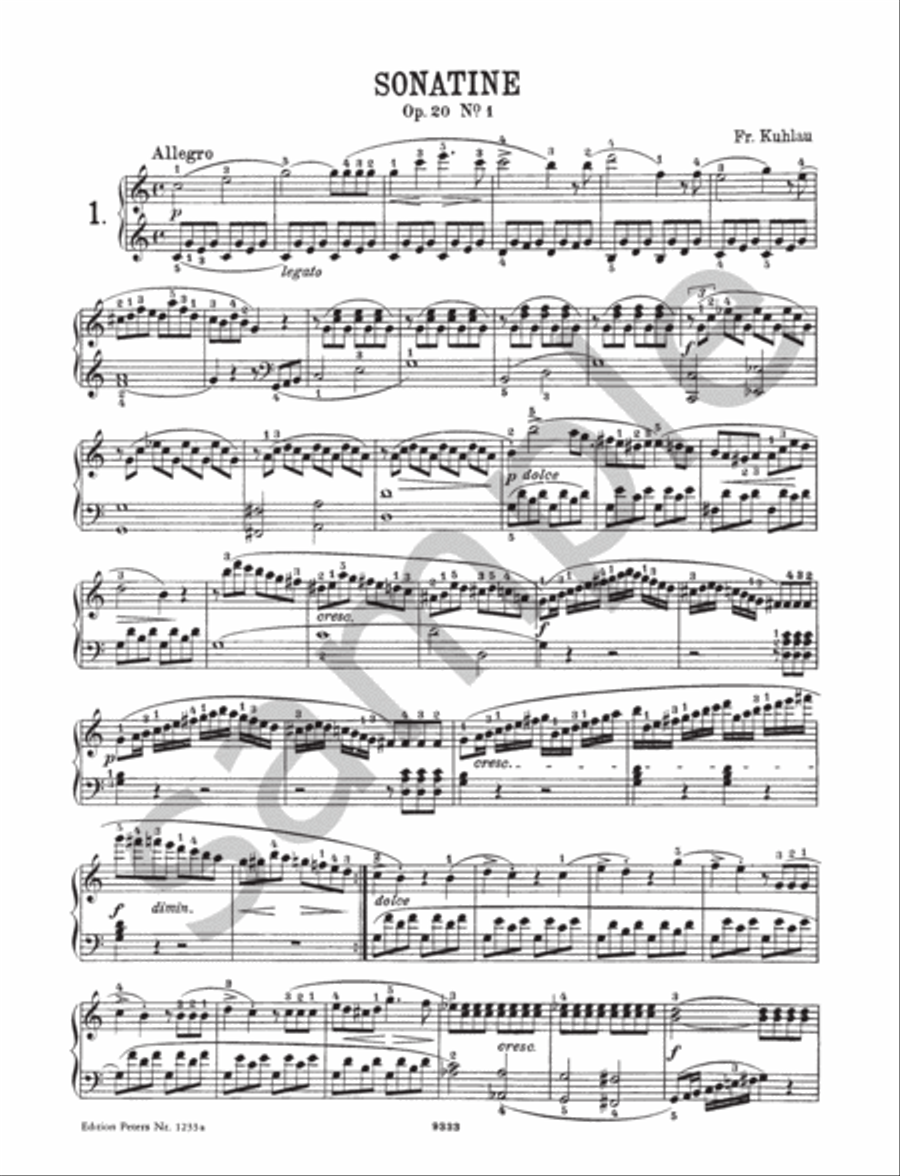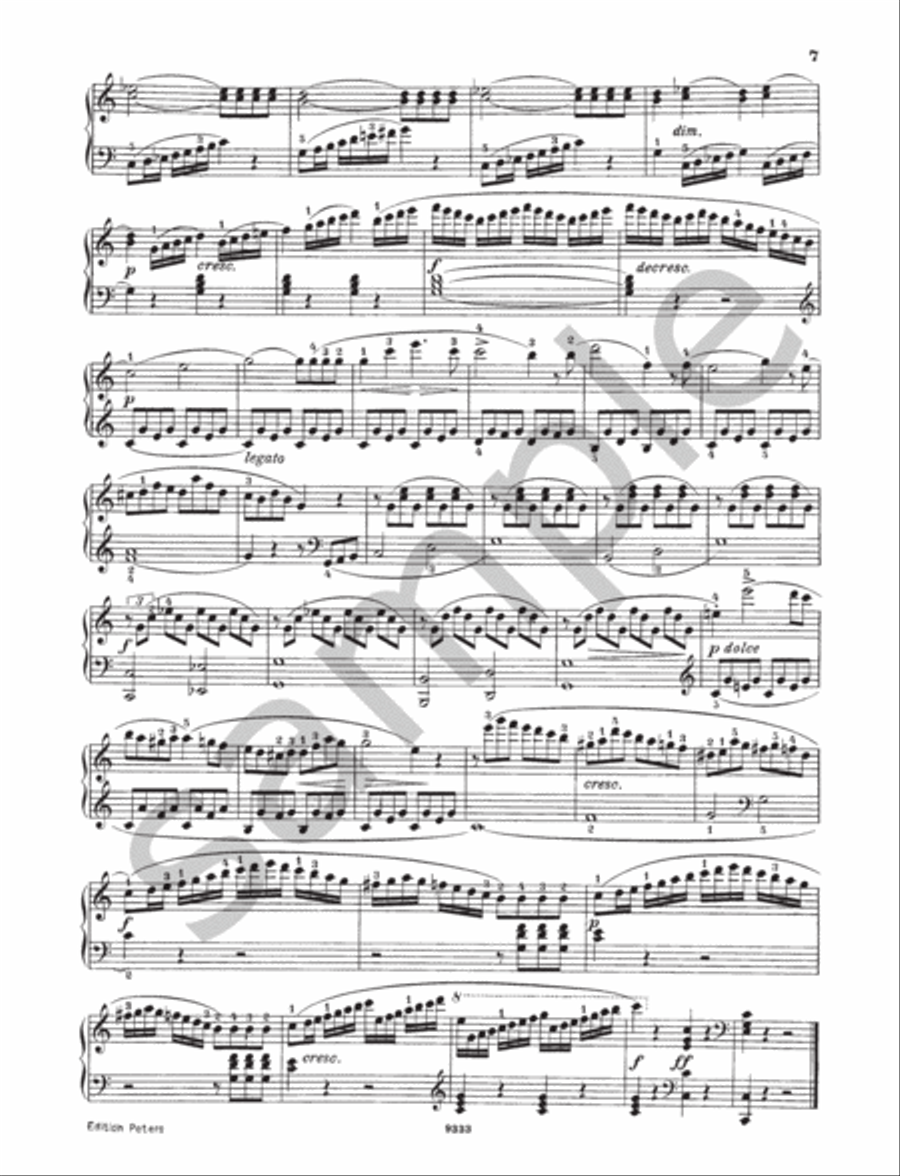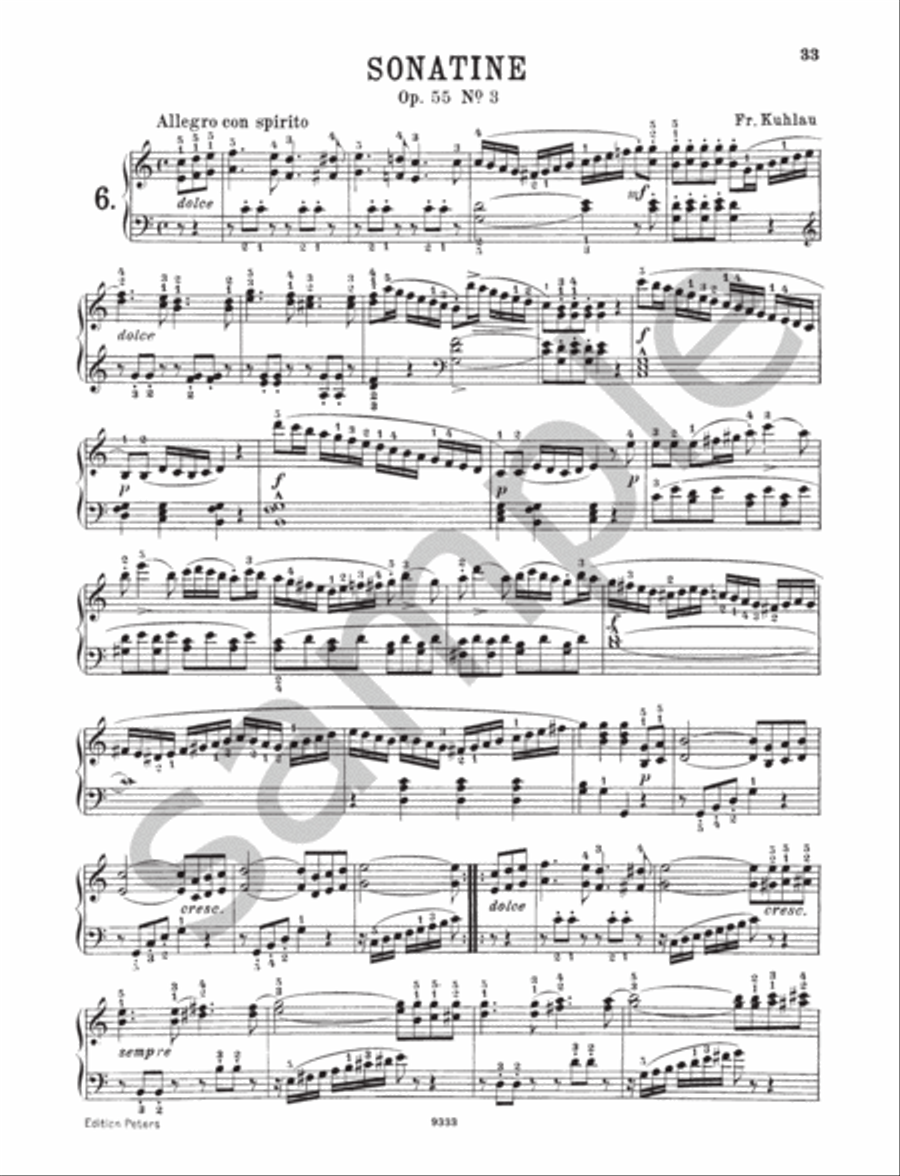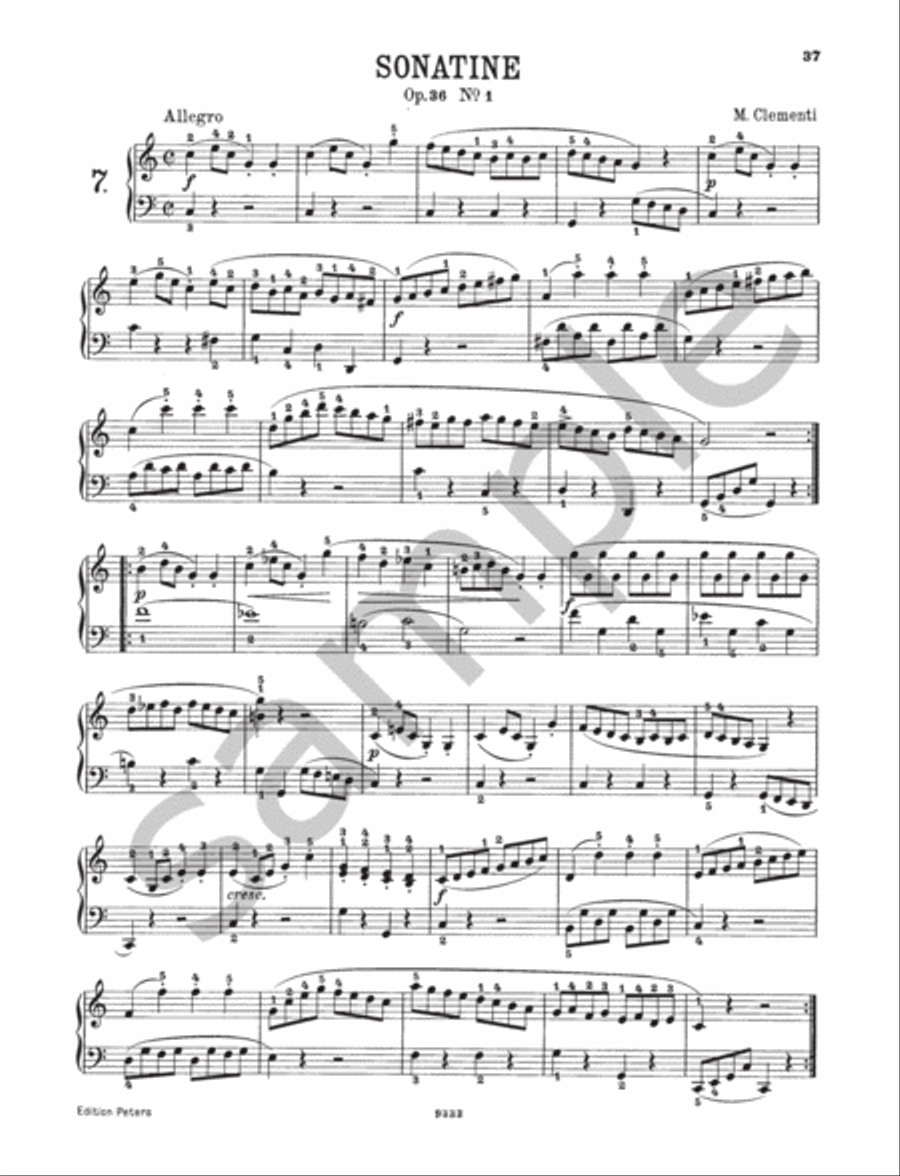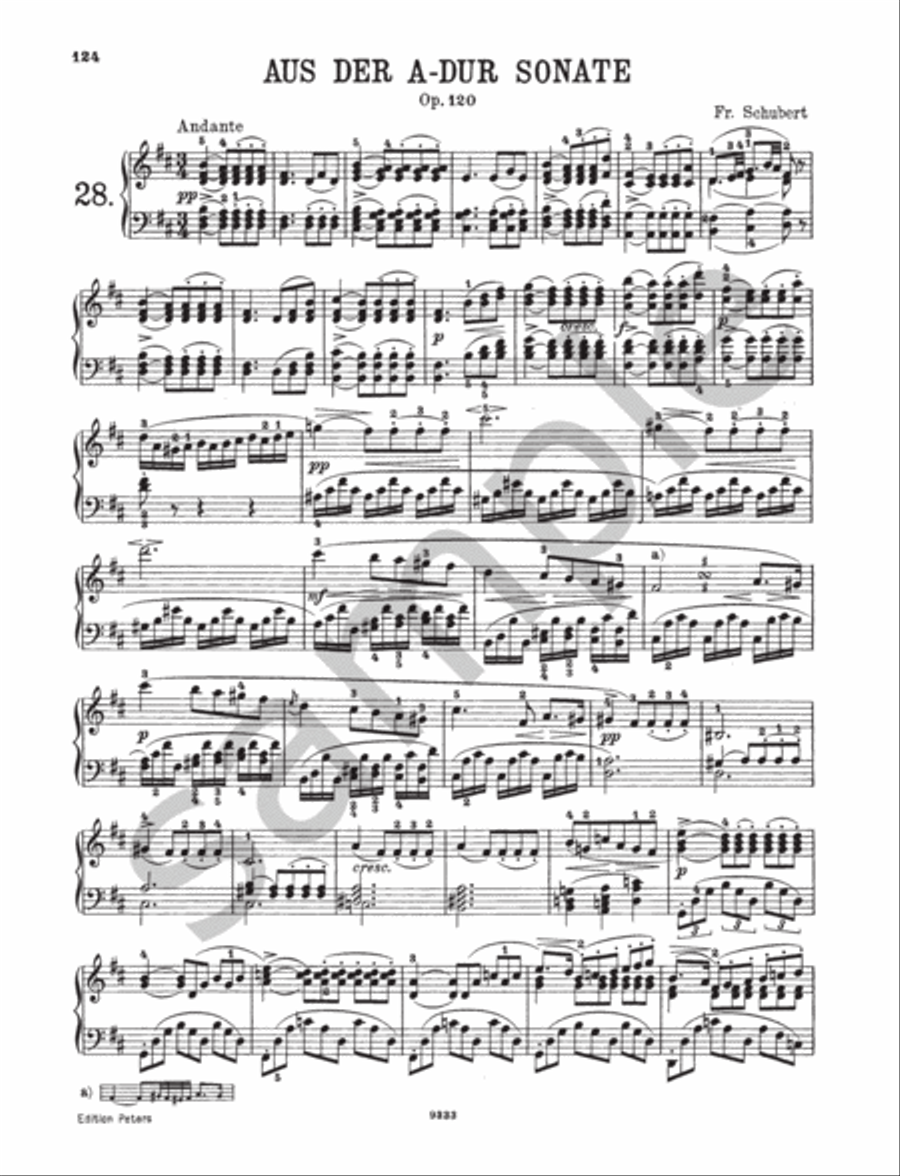 Sonatina Album, Volume 1

30 Sonatinas, Rondos and Other Pieces
Available
Ready to ship in 24 hours
Taxes/VAT calculated at checkout.
Detailed Description
Solo piano - Intermediate
SKU: PE.EP1233A
1
.
30 Sonatinas, Rondos and Other Pieces
. Composed by Adolf Ruthardt and Edited by Louis Köhler. Edited by Kohler / Ruthardt. Piano (Solo) Albums. Edition Peters. Baroque and Classical Period. Collection. With standard notation, fingerings and introductory text (does not include words to the songs). Edition Peters #98-EP1233A. Published by Edition Peters (PE.EP1233A).
ISBN 9790014006723. English.
30 Sonatinas and Pieces (in progressive order) by Bach, Beethoven, Clementi,Dussek, Haydn, Kuhlau, Mozart, Schubert, Schumann, Weber.
Song List (30)
Sonatine fur Klavier C-Dur op. 20 Nr. 1
Sonatine fur Klavier G-Dur op. 20 Nr. 2
Sonatine fur Klavier F-Dur op. 20 Nr. 3
Sonatine fur Klavier C-Dur op. 55 Nr. 1
Sonatine fur Klavier G-Dur op. 55 Nr. 2
Sonatine fur Klavier C-Dur op. 55 Nr. 3
Sonatine fur Klavier C-Dur op. 36 Nr. 1
Sonatine fur Klavier G-Dur op. 36 Nr. 2
Sonatine fur Klavier C-Dur op. 36 Nr. 2
Sonatine fur Klavier F-Dur op. 36 Nr. 4
Sonatine fur Klavier G-Dur op. 36 Nr. 5
Sonatine fur Klavier D-Dur op. 36 Nr. 6
Sonate fur Klavier C-Dur Hob XVI:35
Sonate fur Klavier C-Dur KV 545 "Sonata facile"
Sonate fur Klavier G-Dur op. 49 Nr. 2
Sonate fur Klavier g-Moll op. 49 Nr. 1
Sonatine fur Klavier G-Dur op. 20 Nr. 1
Praludium C-Dur BWV 846
Rondo fur Klavier C-Dur op. 51 Nr. 1
Andante aus: Sinfonie Nr. 1 op. 21
Adagio fur Klavier E-Dur nach Hob. III:74
Andante grazioso fur Klavier B-Dur nach Hob. III:73
Allegro fur Klavier F-Dur nach Hob. III:73
Andante fur Klavier C-Dur nach Hob. I:94
Rondo fur Klavier D-Dur KV 485
Thema aus Impromptu op. 142 Nr. 3 D 935/3 -fur Klavier-
Scherzo fur Klavier B-Dur D 593/1
Andante aus: Sonate fur Klavier A-Dur op. 120 D 664
Kleine Fuge A-Dur op. 68 Nr. 40
Variationen uber "Vien quˆ, Dorina bella" op. 7 -fur Klavier-