Praise ye the Lord, all ye nations (Lobet den Herrn, alle Heiden)

Lobet den Herrn, alle Heiden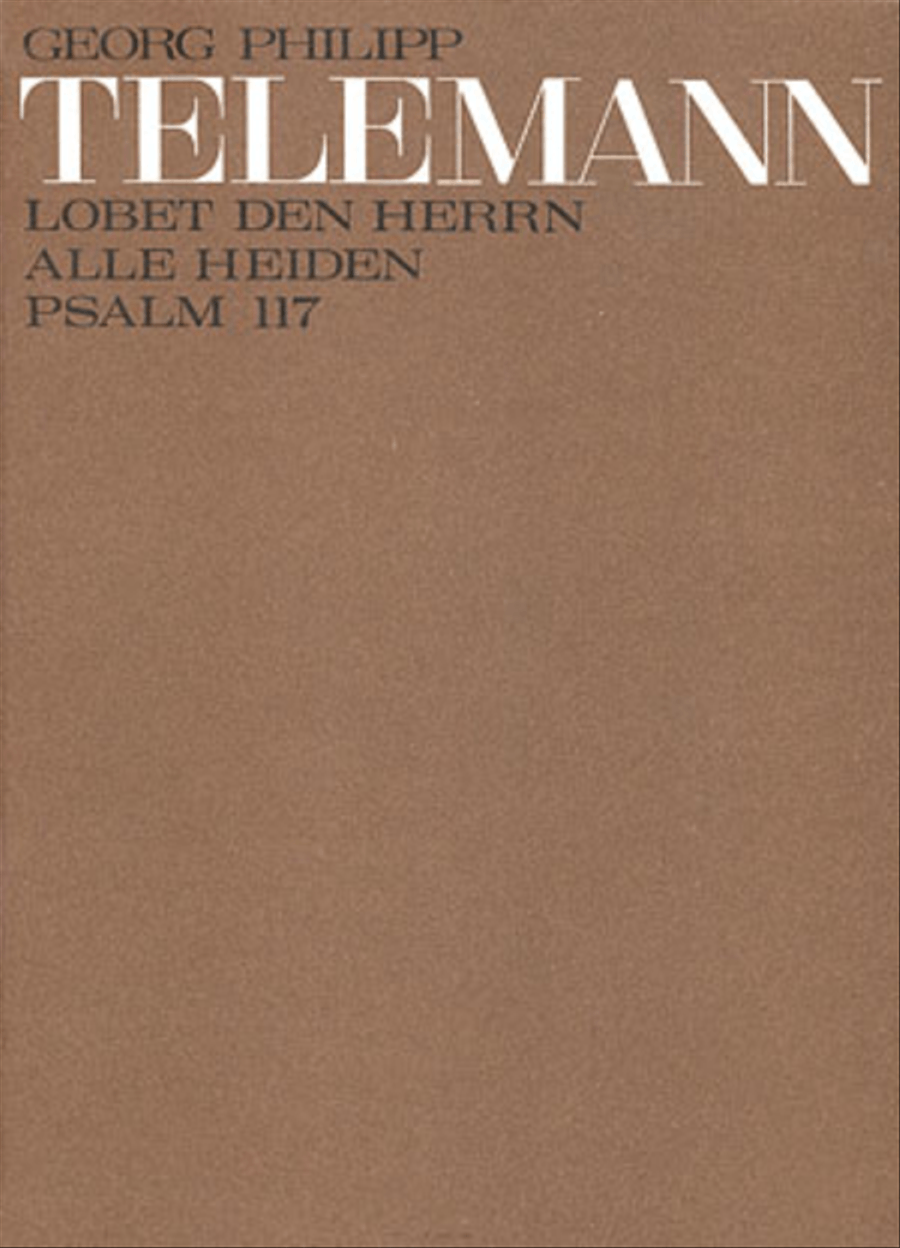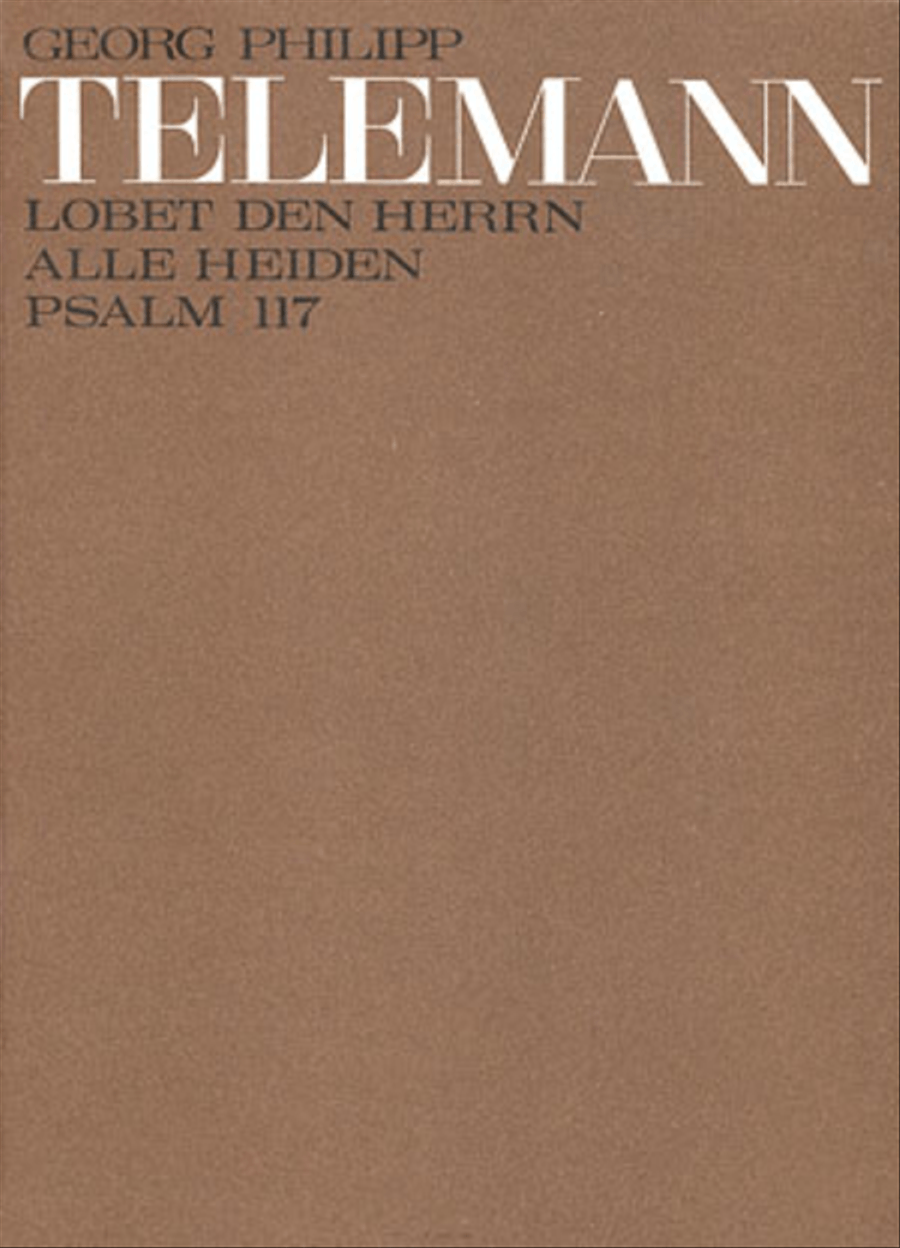 Praise ye the Lord, all ye nations (Lobet den Herrn, alle Heiden)

Lobet den Herrn, alle Heiden
Available
Ready to ship in 2 to 3 weeks
Taxes/VAT calculated at checkout.
Detailed Description
SS(B) or SA(B) choir, 2 violins, basso continuo, [3 trumpets, timpani, viola]
SKU: CA.3910313
Lobet den Herrn, alle Heiden
. Composed by Georg Philipp Telemann. Edited by Klaus Hofmann. Arranged by Klaus Hofmann. This edition: urtext. Stuttgart Urtext Edition: Telemann-Archiv. Lobet Den Herrn, Alle Heiden I. Sacred vocal music, Cantatas, Psalms, German, Praise and thanks, Psalms. Single Part, Viola. TVWV 1:1059/1. 4 pages. Duration 7 minutes. Carus Verlag #CV 39.103/13. Published by Carus Verlag (CA.3910313).
ISBN 9790007055127. Language: German/English.
This psalm setting was originally the opening and concluding movement in the Epiphany cantata from the annual cycle "Musicalisches Lob Gottes in der Gemeine des Herrn," published at Nuremberg in 1744, and it is also from the "Biblische Spruche" (see p. 12). As in the cantata, here the vocal bass part may also be omitted. The lively alternation between soli and choir in the second and third sections is especially fascinating. Score and part available separately - see item CA.3910300.