OperAria: Bariton Volume 2: lyrisch-dramatisch

Repertoire Collection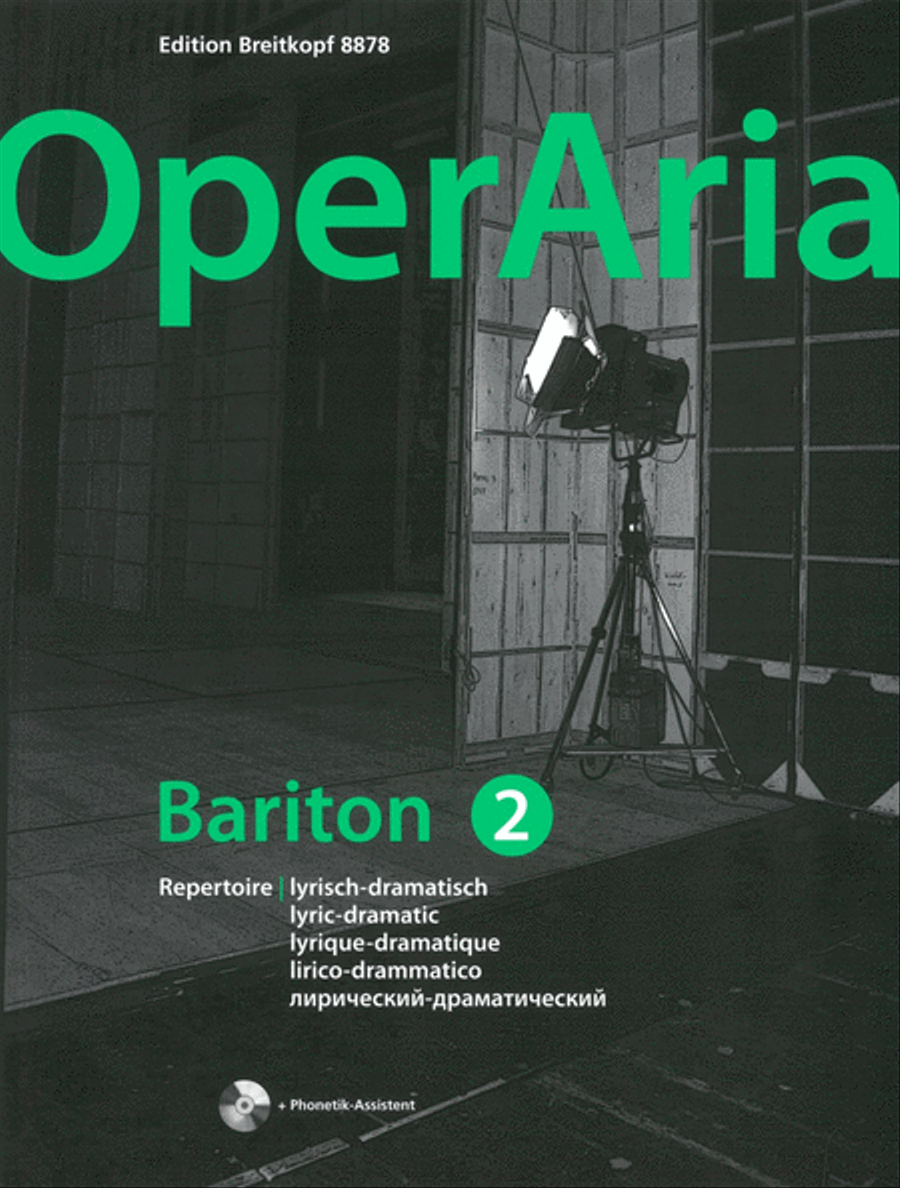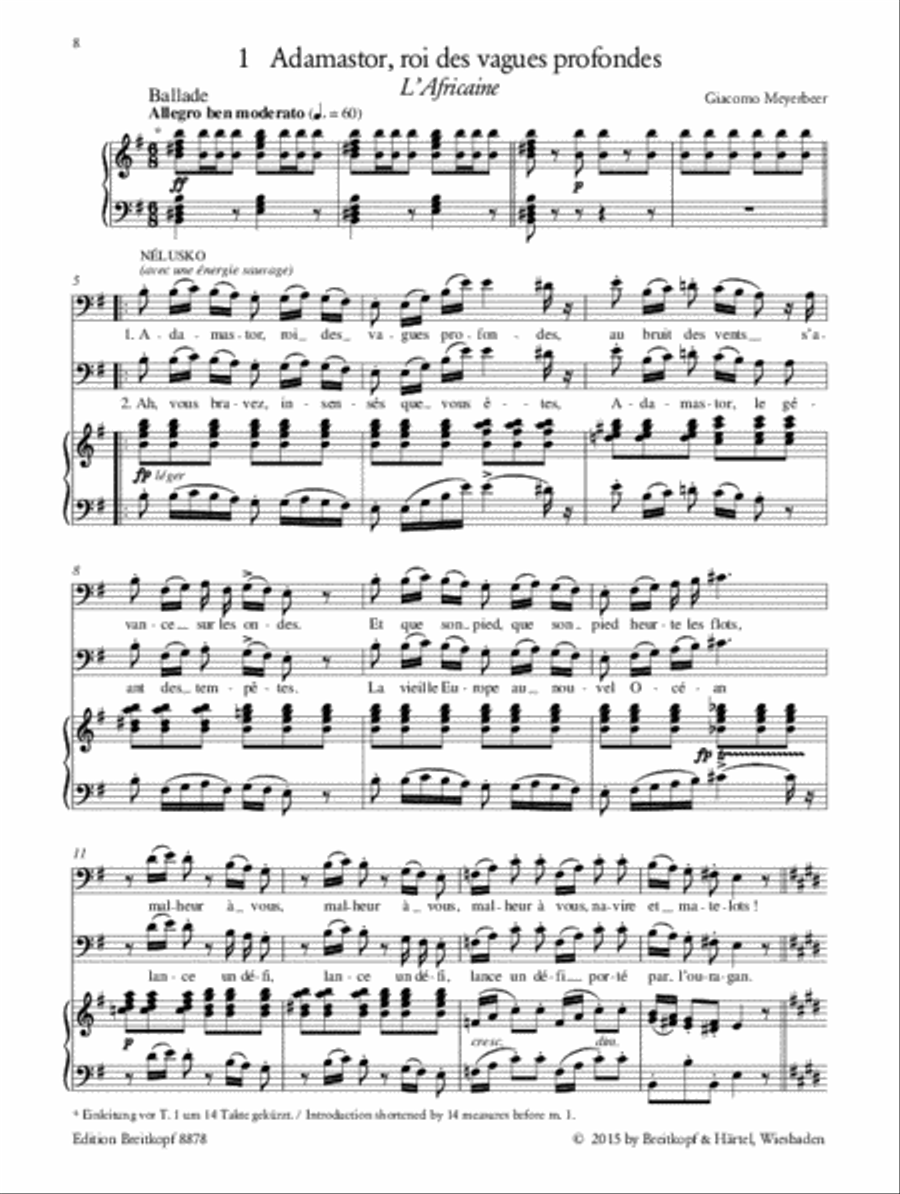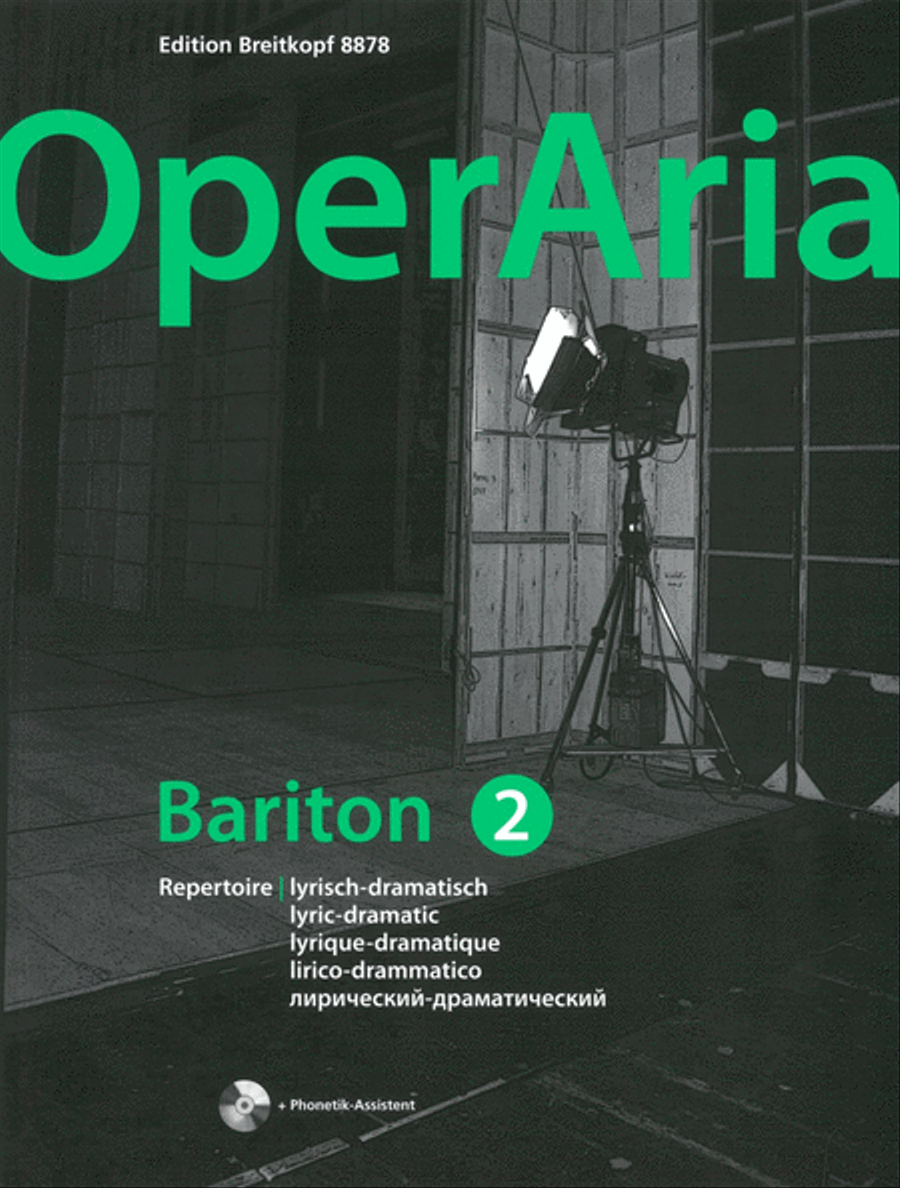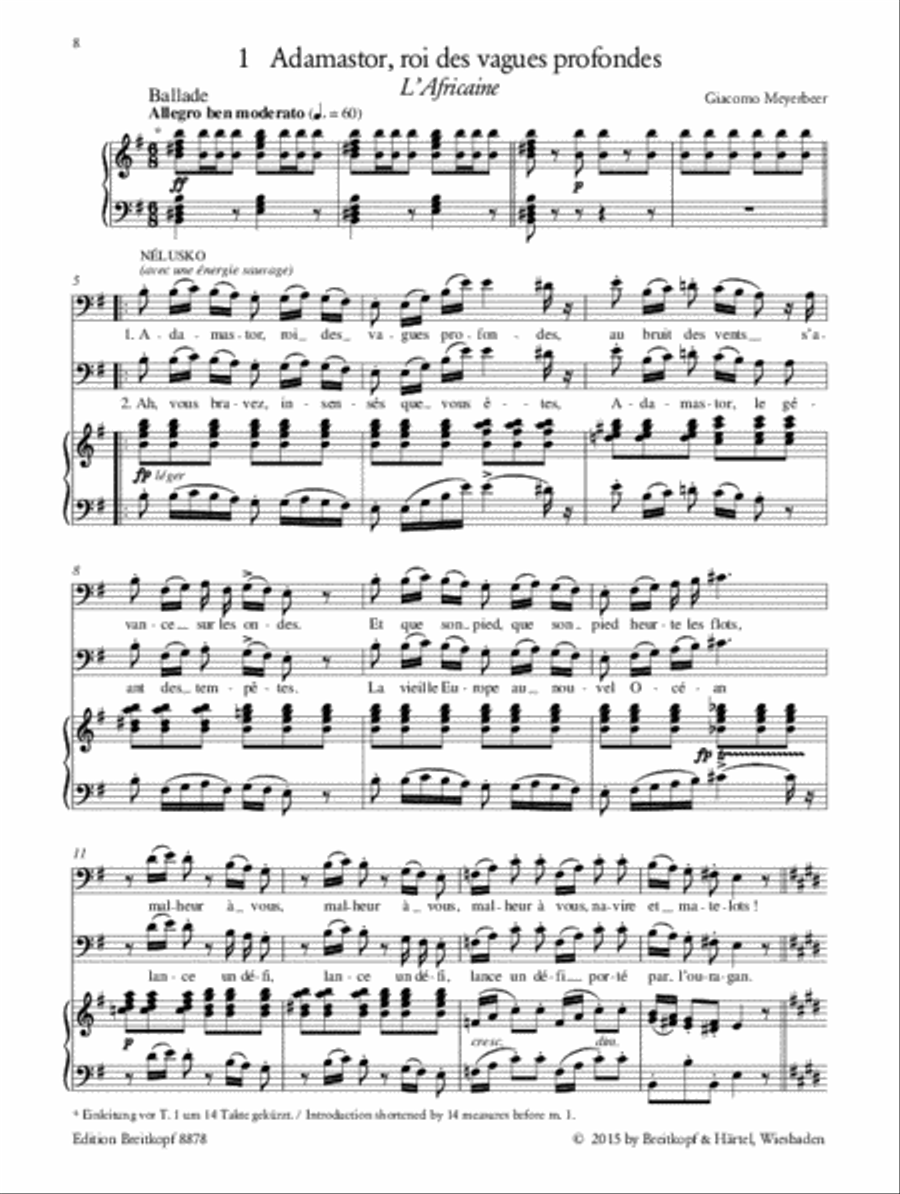 OperAria: Bariton Volume 2: lyrisch-dramatisch

Repertoire Collection
Price reduced from

$43.95

to
$35.16
Available
Ready to ship in 3 to 4 weeks
Taxes/VAT calculated at checkout.
Detailed Description
Voice and piano
SKU: BR.EB-8878
Repertoire Collection
. Composed by Peter Anton Ling. Edited by Peter Anton Ling. Voice; Softbound. OperAria.
OperAria is a stroke of luck, the most up-to-date and complete material you need to be able to follow your dream profession as singer! (Roman Trekel, Patron Baritone)
Aria; Opera; Classical; Late-romantic. Collection (softbound). 152 pages. Breitkopf and Haertel #EB 8878. Published by Breitkopf and Haertel (BR.EB-8878).
ISBN 9790004184684. 9 x 12 inches. German / English.
"It is my aim to give students a modern, systematically structured, well-informed vocal coach that meets the demands of present-day stage practice. And, of course, a cohesive repertoire and logical presentation of audition arias for every vocal genre." (Peter Anton Ling)

OperAria is the ideal "vocal coach" for all voice types. Edited by Peter Anton Ling, the books address all singers and are conceived above all for training and auditions. In addition, through their careful selection, they offer valuable inspiration for opera recitals.

Repertoire anthology of opera arias according to vocal criteria (range, tessitura, specifics, type of aria) with due regard to practical aspects of musical and theatrical nature (style, era, role type, national provenance) with comments on the arias:
--information on the composer, the librettist, the work, the range and of versions or casting
--a short synopsis of the contents illuminating the basic dramatic constellation in the context of the opera's plot
--an evaluation from the singer's point of view

and featuring a CD:
--with a "phonetic assistant" – aria texts in the original language spoken by native speakers as an audio file (mp3)
--with aria texts in German and English translations as a text file (pdf).
Song List (27)
Adamastor, roi des vagues profondes
Cruda, funesta smania
Nei miei superbi gaudi / Ah! de' miei voti
Si, vincemmo, e il pregio io sento
Qui m'accolse / Non son' io
Or dove fuggo io mai / Ah! per sempre io ti perdei
Ah ! qui pourrait me resister ?
Tutto e deserto / Il balen del suo sorriso
Di Provenza il mar
Sacra la scelta
Alzati! / Eri tu che macchiavi quell'anima
Son io, mio Carlo / Per me giunto - O Carlo, ascolta
Scintille, diamant
Ah! Pescator, affonda l'esca
Votre toast, je peux vous le rendre
Vy mne pisali / Kogda by zizn' domasnim krugom
O, Marija, Marija!
Kto mozet sravnit'sja s Matil'doj moej
Vision fugitive
Voila donc la terrible cite !
Rallalala / Ach, wir armen, armen Leute
Zaza, Piccola Zingara
No! possibil non e / Anima santa
Minni, dalla mia casa son partito
E a te ne un bacio mai / Come due tizzi accesi
Nemico della patria?!
In einem Lande ein bleicher Konig