Mussorgsky -- Pictures at an Exhibition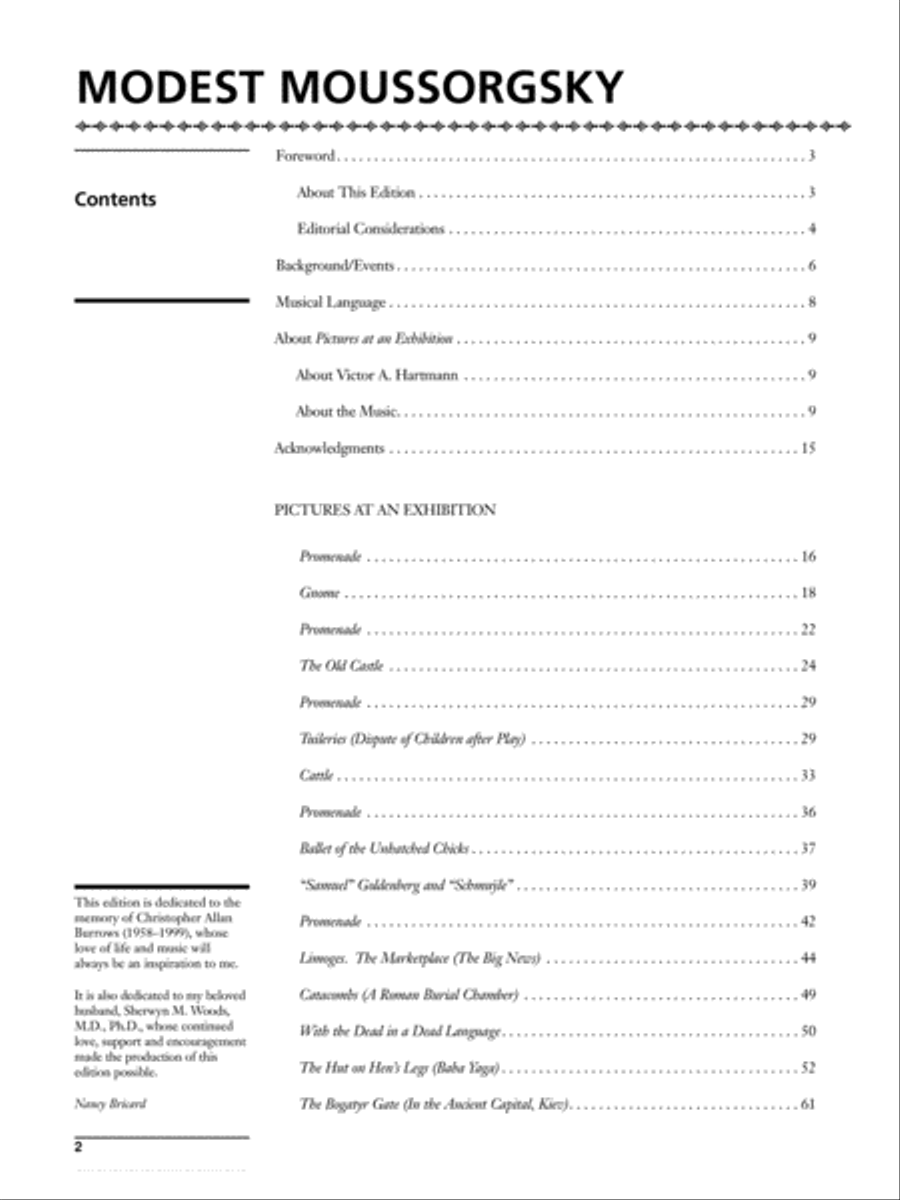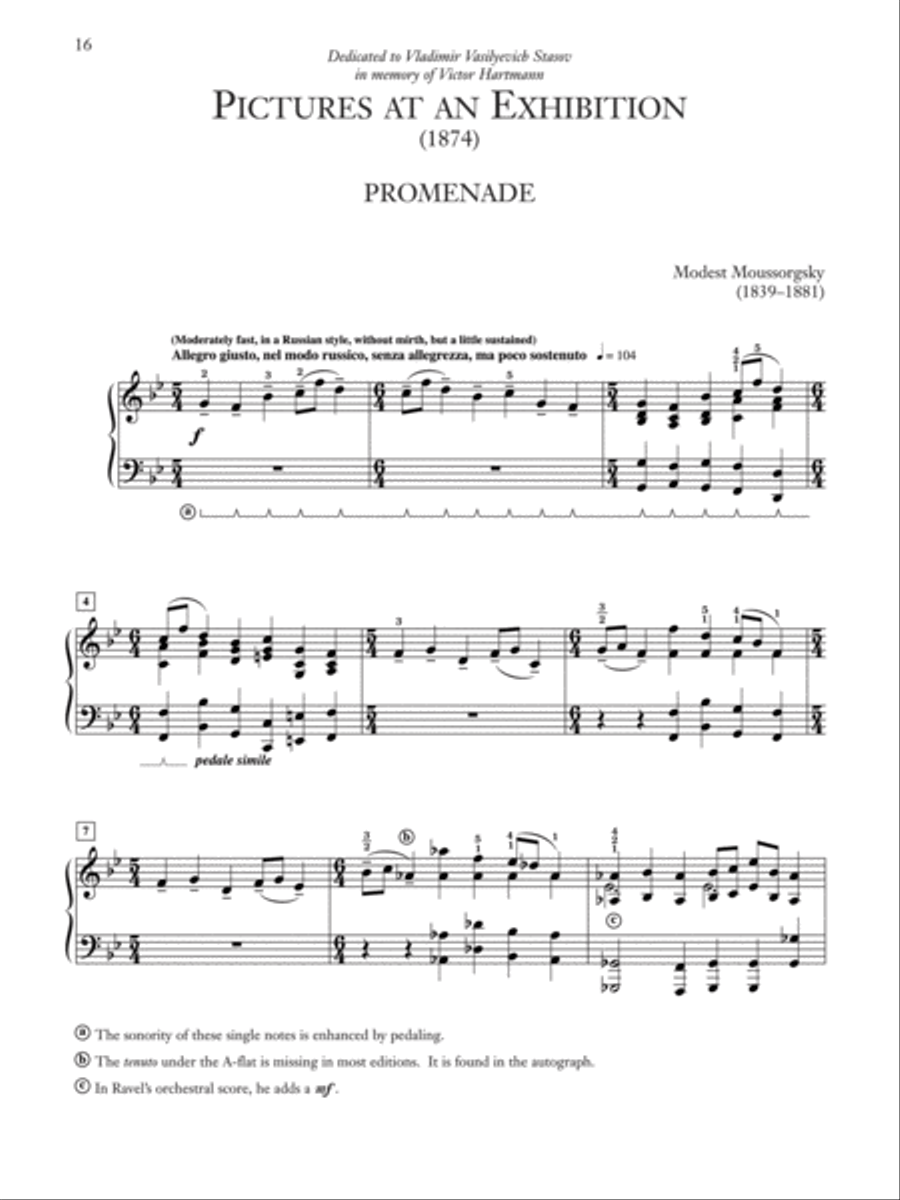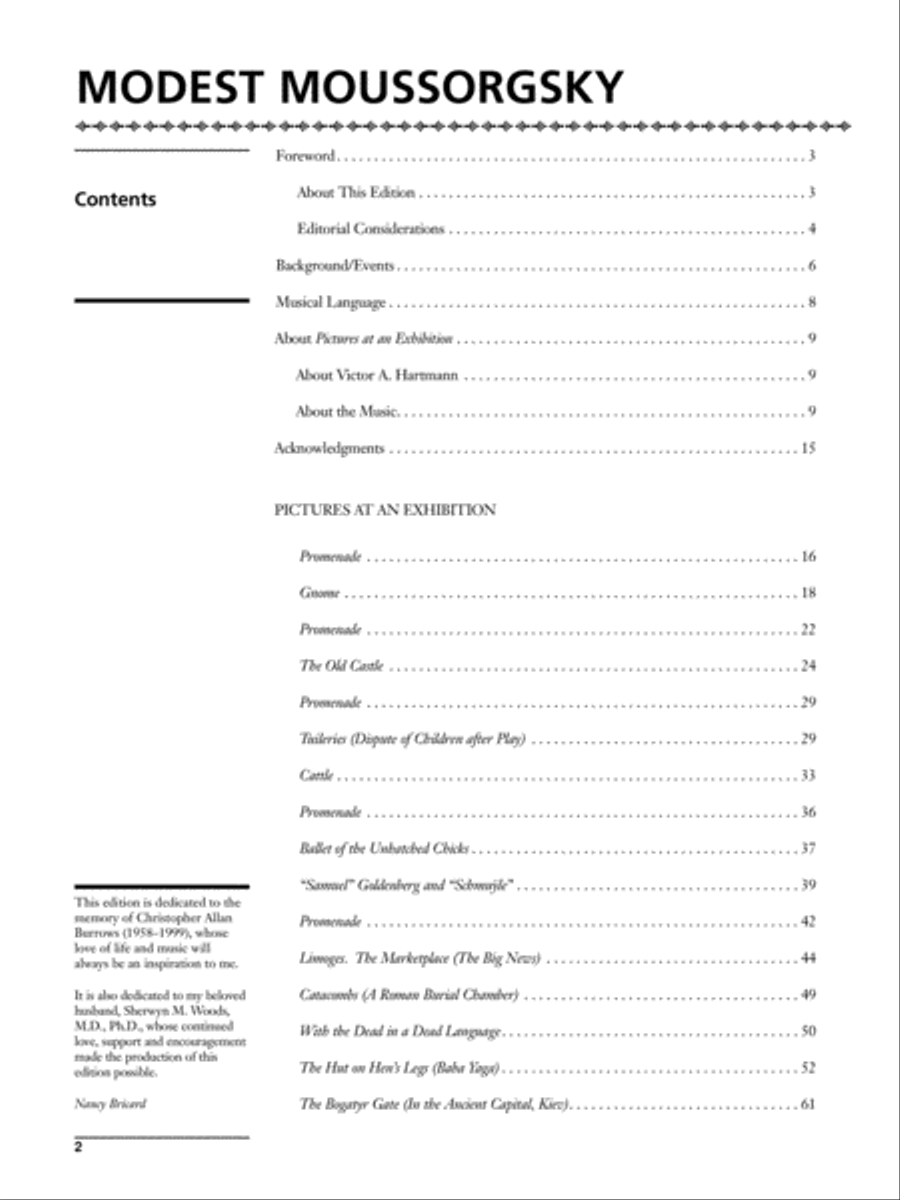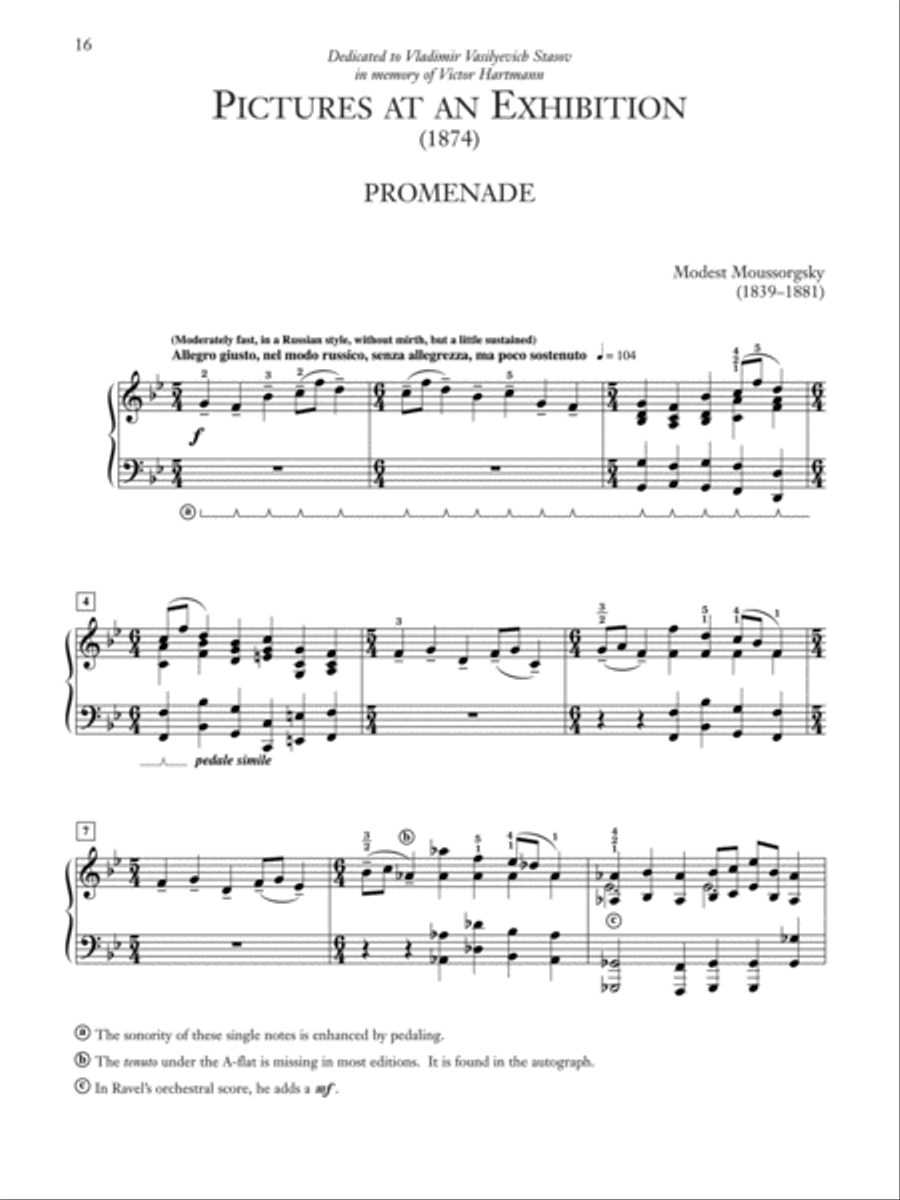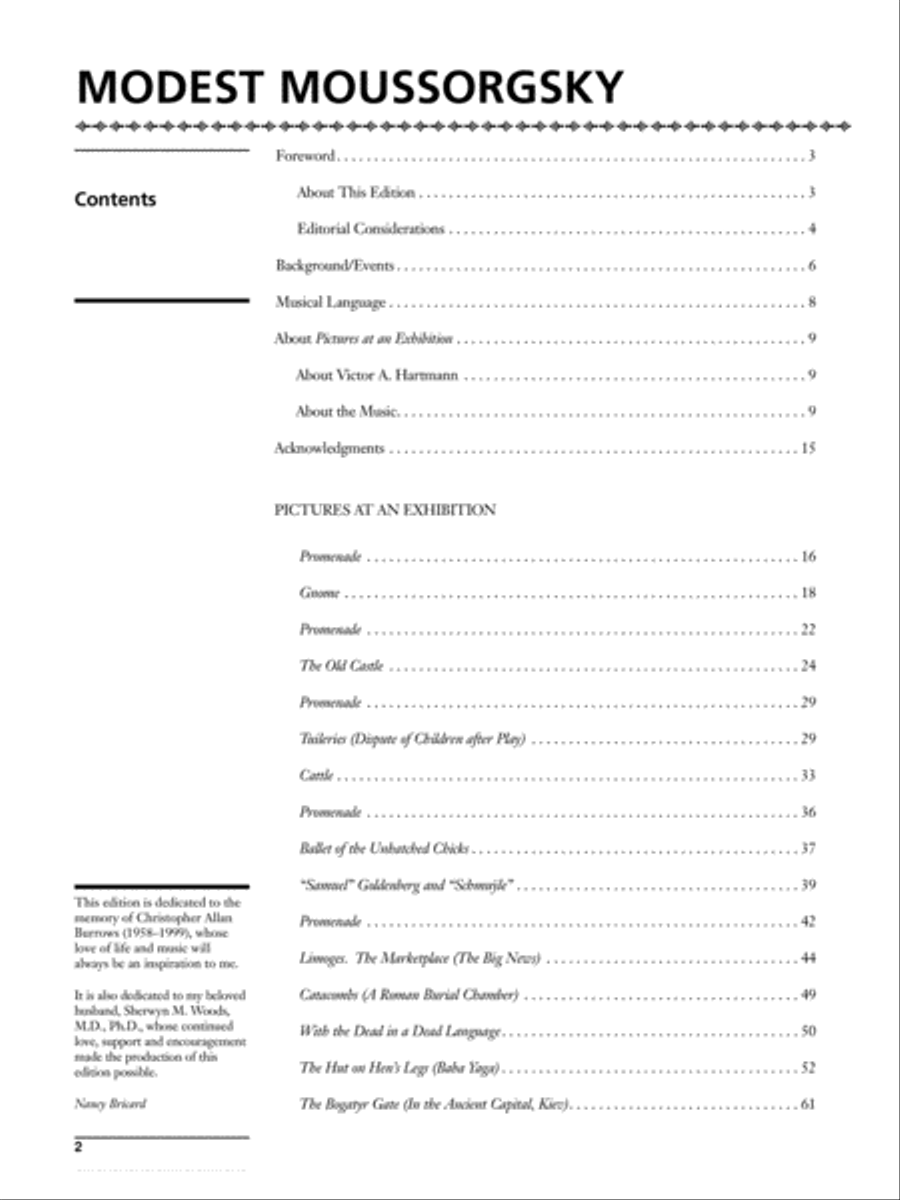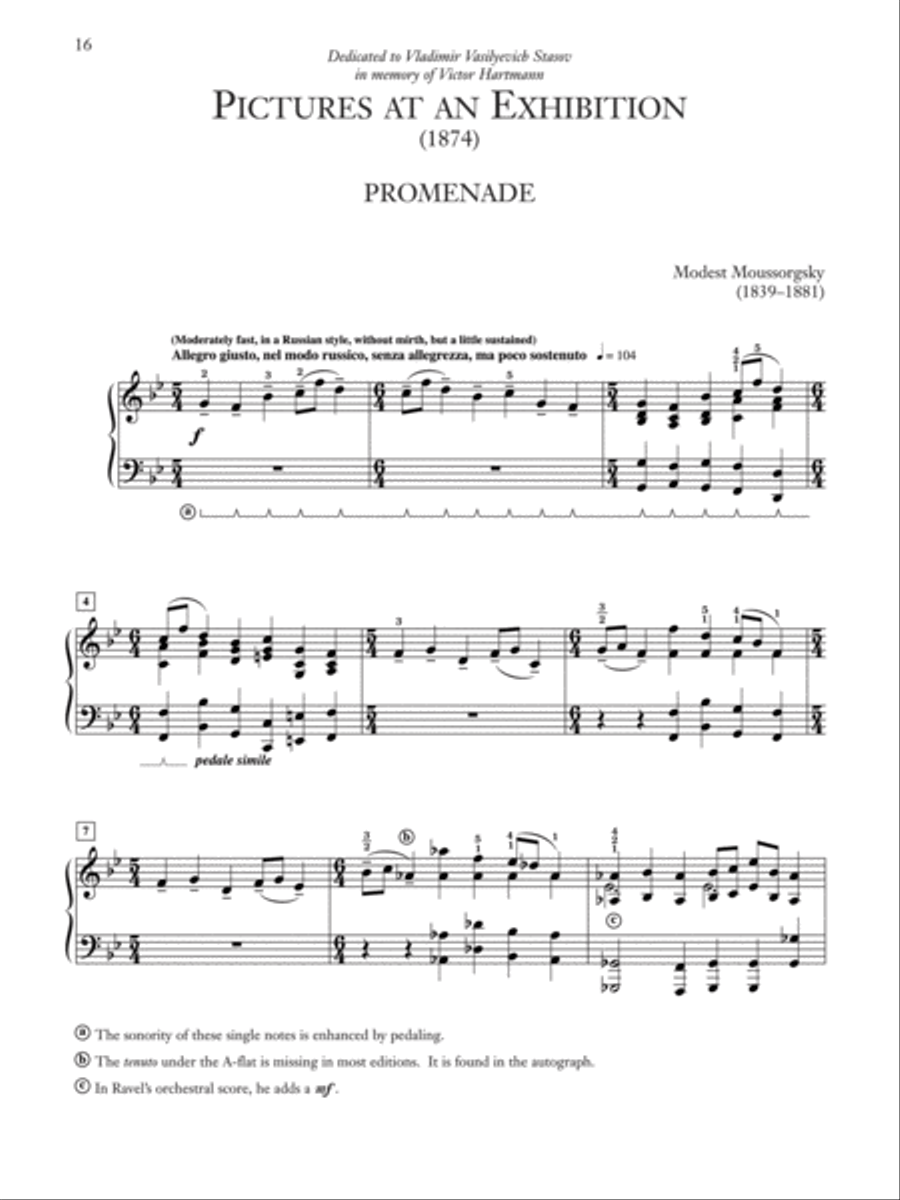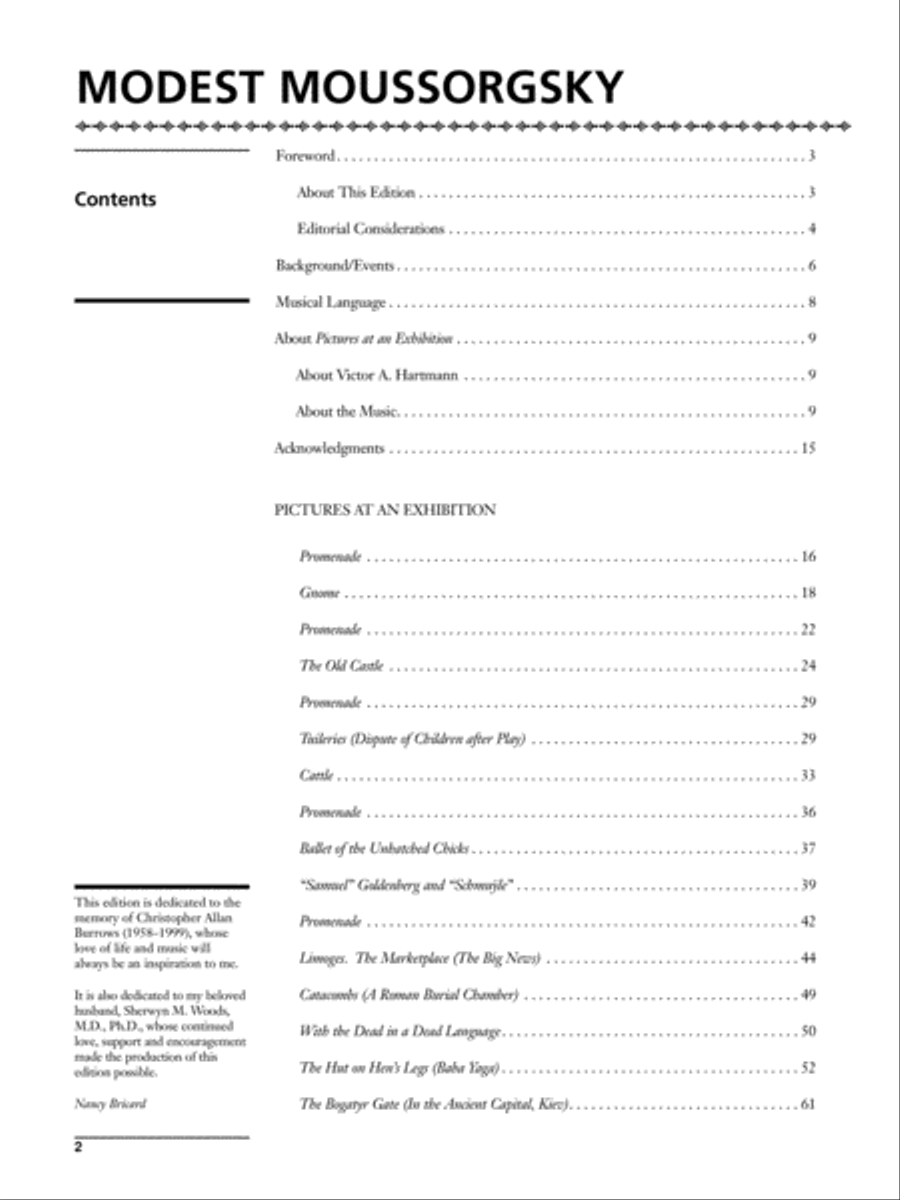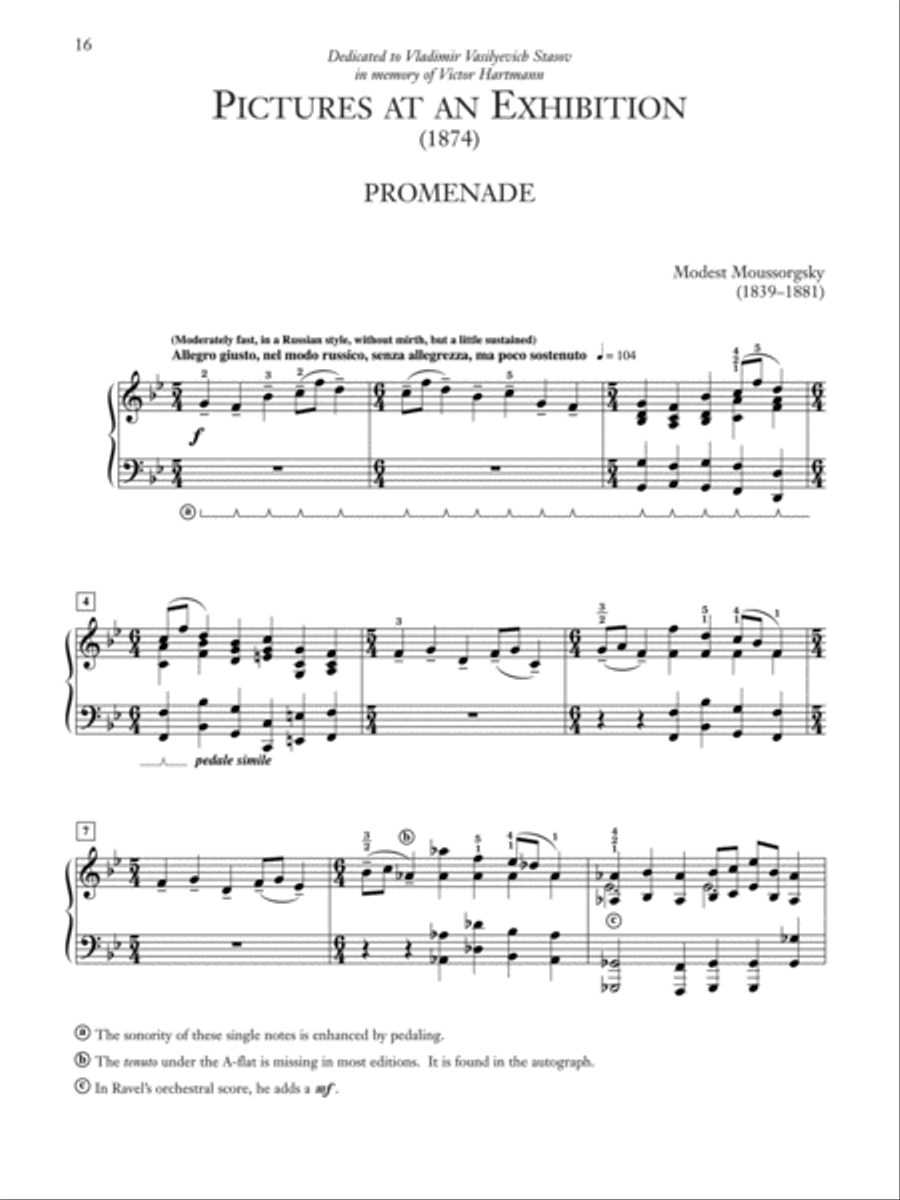 Mussorgsky -- Pictures at an Exhibition


Available
Ready to ship in 24 hours
Taxes/VAT calculated at checkout.
Details
Series
Alfred Masterwork Editions
Detailed Description
Piano - Advanced
SKU: AP.17206
Composed by Modest Petrovich Mussorgsky. Edited by Nancy Bricard. Masterworks; Piano Collection. Alfred Masterwork Edition. Masterwork; Romantic. Book. 68 pages. Alfred Music #00-17206. Published by Alfred Music (AP.17206).
ISBN 9780739011942. UPC: 038081185163. English.
Based on the autograph manuscript and earliest editions, editor Nancy Bricard addresses the sources and discrepancies between the various publications of Moussorgsky's most important contribution to piano literature---Pictures at an Exhibition. This well-researched edition describes the close relationship between the composer and Russian artist Victor Hartmann, whose paintings and sketches inspired the creation of this collection of musical works. Bricard offers fascinating insight into the composer's compositional process by including music passages in her footnotes that Moussorgsky had discarded from the autograph. Also discussed are matters of tempo, fingering, pedaling and interpretation, as well as background on the historical, cultural and social environment that influenced the composer's music.
Song List (21)
Foreword
About this Edition
Editorial Considerations
Background/Events
Musicial Language
About Pictures at an Exhibition
About Victor A. Hartmann
About the music
Acknowledgements
Pictures At An Exhibition
Promenade
Gnome
The Old Castle
Tuileries (Dispute of Children after Play)
Cattle
Ballet of the Unhatched Chicks
Limoges. The Marketplace (The Big News)
Catacombs (A Roman Burial Chamber)
With the Dead in a Dead Language
The Hut on Hen's Legs (Baba Yaga)
The Bogatyr Gate (In the Ancient Capital, Kiev)