Lute Songs of John Dowland

The Original First and Second Books including Dowland's Original Lute Tablature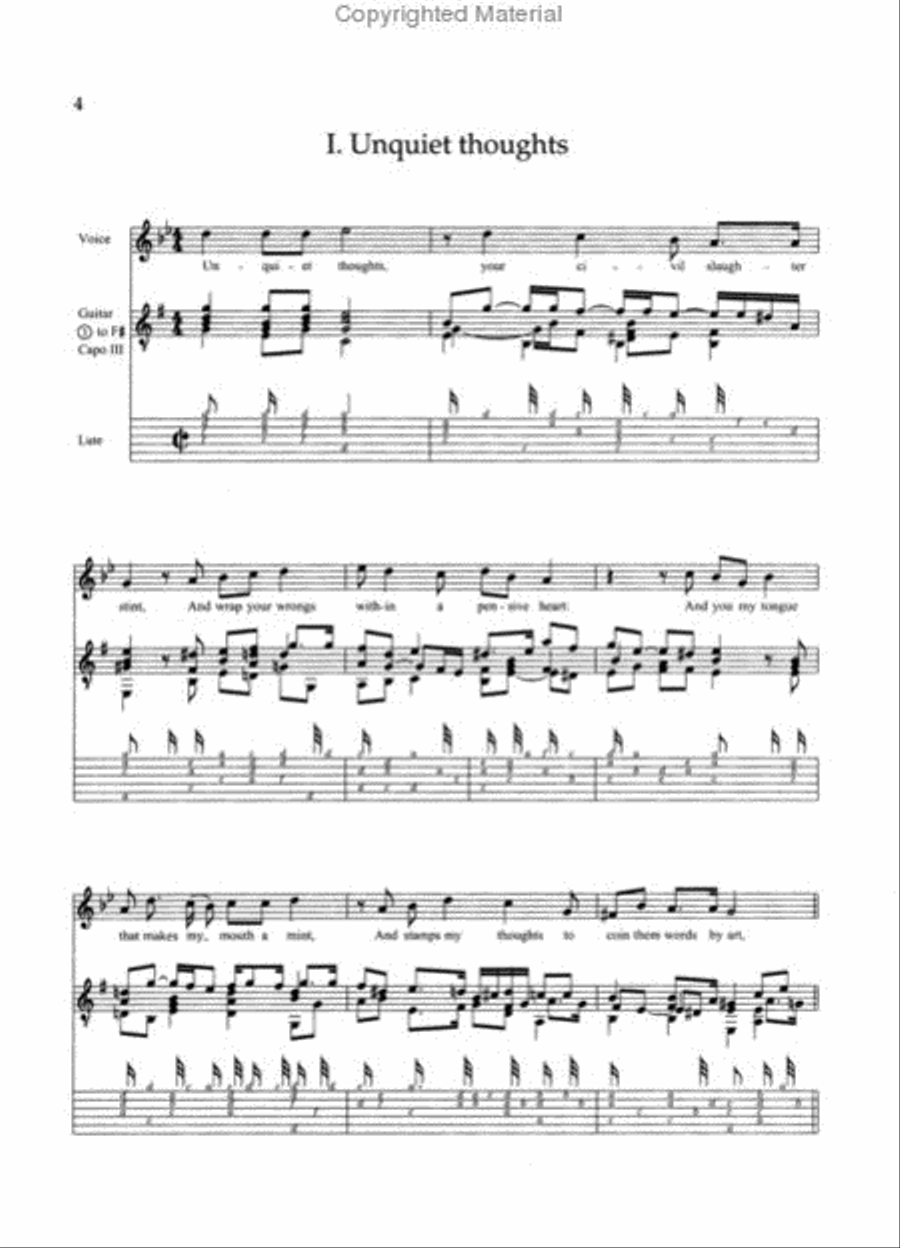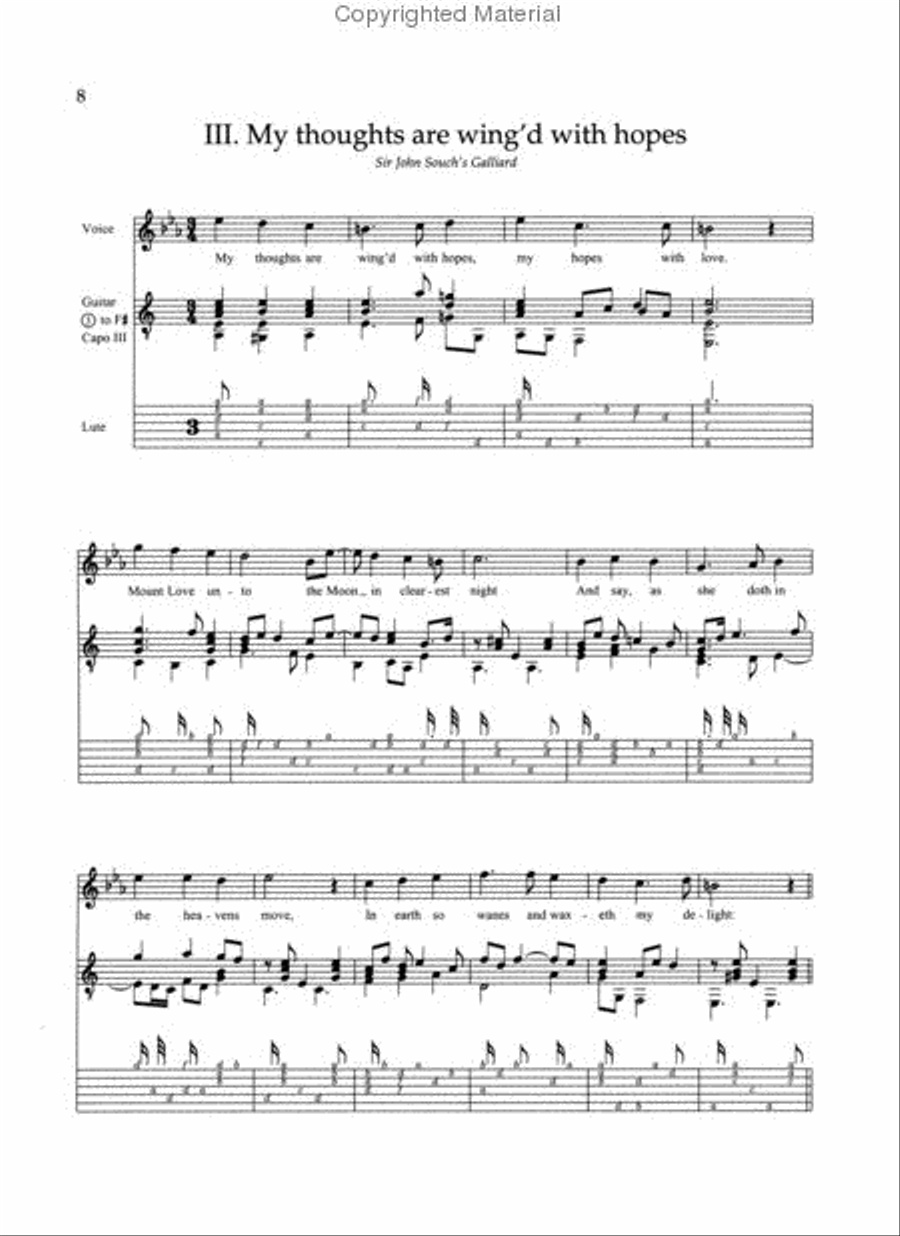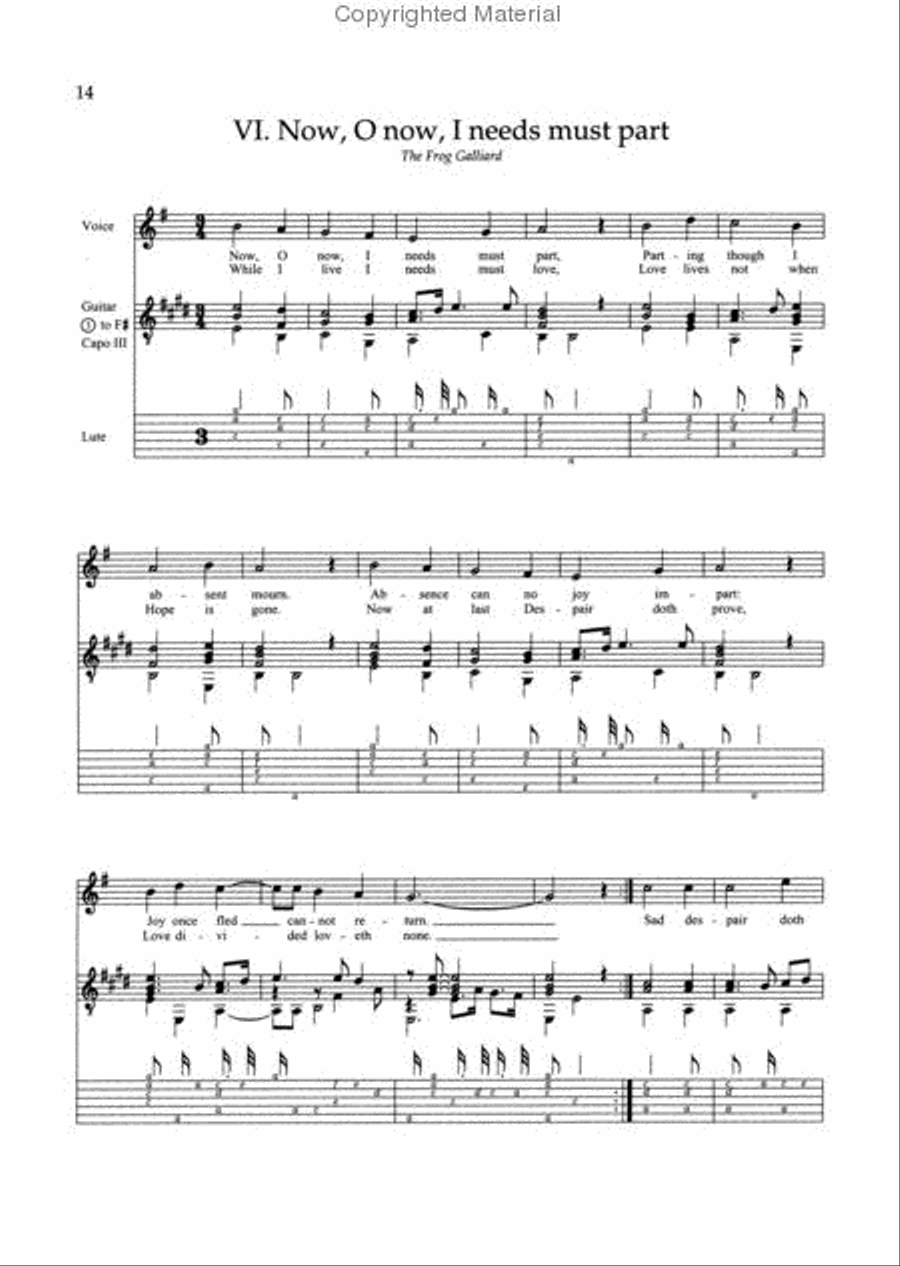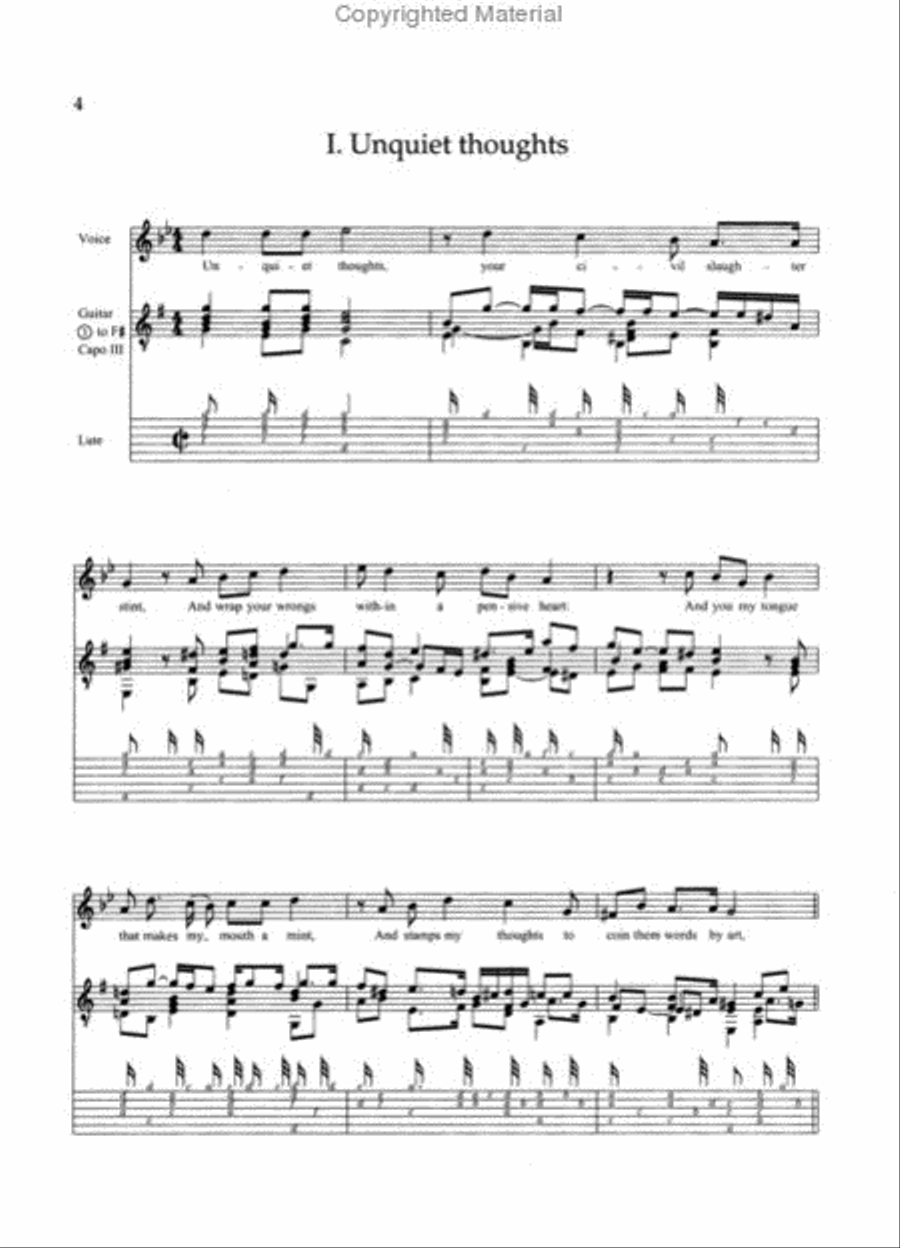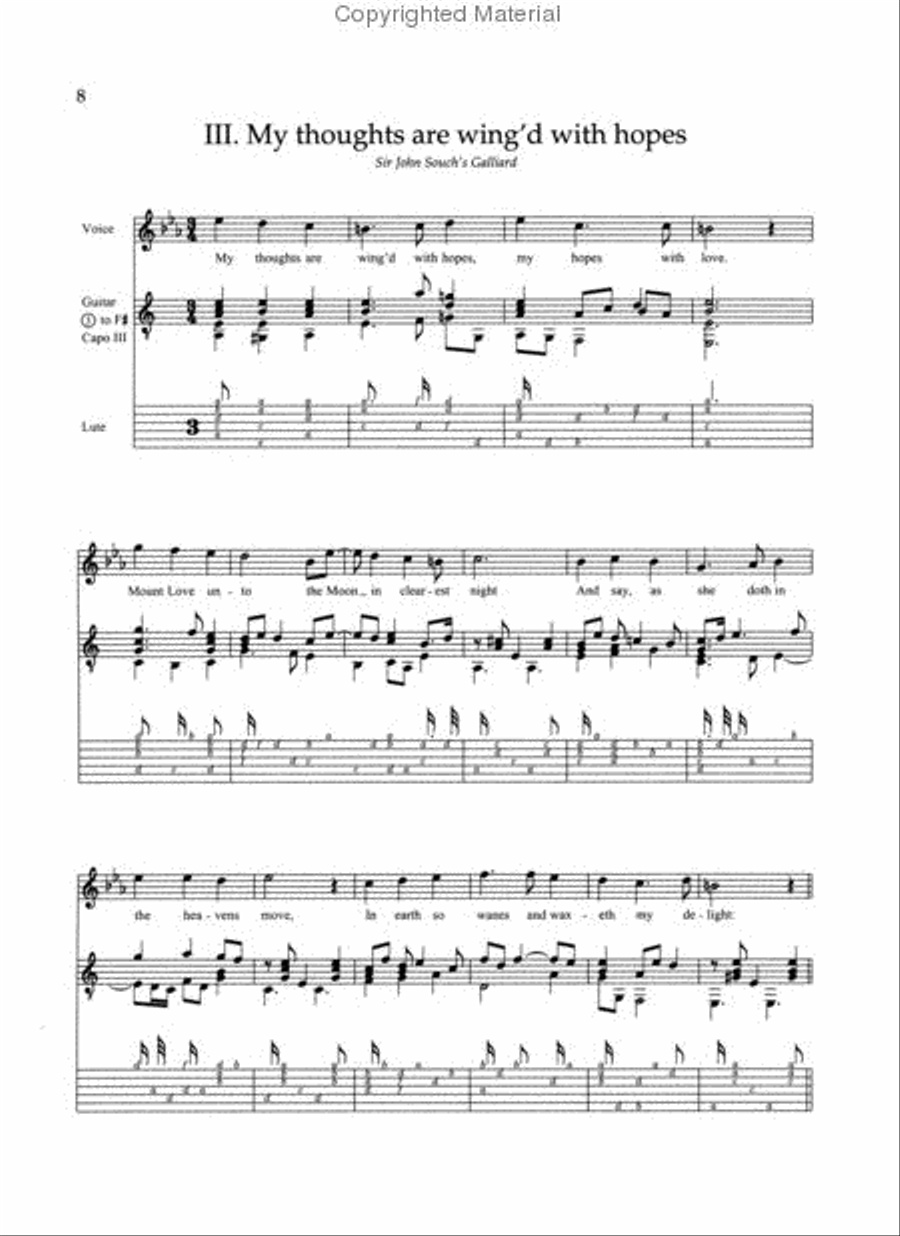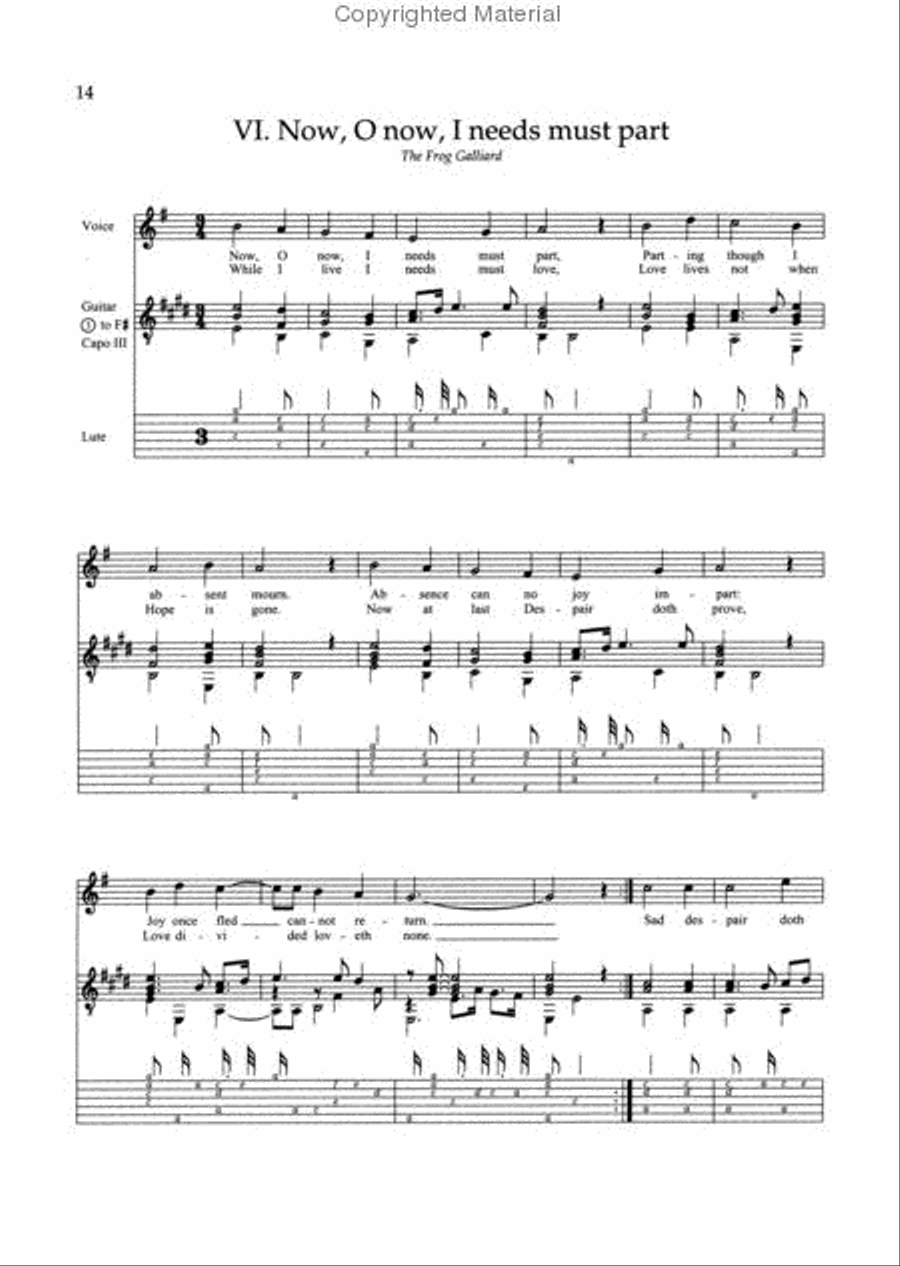 Lute Songs of John Dowland

The Original First and Second Books including Dowland's Original Lute Tablature
Available
Ready to ship in 1 to 2 weeks
Taxes/VAT calculated at checkout.
Detailed Description
Guitar (or lute) and voice
SKU: AP.6-29935X
The Original First and Second Books including Dowland's Original Lute Tablature
. Composed by John Dowland. Masterworks; Vocal Collection. Dover Edition. Renaissance. Guitar/vocal songbook. With standard guitar notation, lute tablature and lyrics. 128 pages. Dover Publications #06-29935X. Published by Dover Publications (AP.6-29935X).
ISBN 9780486299358. UPC: 9780486299358. 8 3/8x11 inches. English.
Transcribed for Voice and Guitar by David Nadal. The preeminent lute virtuoso and composer of the early 17th century, John Dowland wrote numerous songs, both gay and melancholy, that dazzled the courts of England and Europe. This rare compilation features 43 of these splendid works in transcriptions for voice and guitar, plus two dances for solo guitar. Original lute tablature and complete song texts included.
Song List (45)
Uniquiet Thoughts
Who Ever Thinks or Hopes of Love
My Thoughts are Wing'd with Hopes
If My Complaints Could Passions Move
Can She Excuse My Wrongs?
Now, O Now, I Needs Must Part
Dear, If You Change
Burst Forth, My Tears
Go Grystal Tears
Think'st Thou Taken by they Feigning
Come Away, Come Sweet Love
Rest Awhile You Cruel Cares
Sleep, Wayward Thoughts
All Ye, Whom Love or Fortune
Wilt Thou, Unkind, Thus Reave Me
Would My Conceit
Come Again
His Golden Locks
Awake, Sweet Love, Thou Art Returned
Come, Heavy Sleep
Away with thise Self-Loving Lads
My Lord Chamberlain His Galliard
I Saw My Lady Weep
Flow My Tears
Sorry, Stay
Die Not Before thy Day
Mourn, Day Is with Darkness Fled
Tim'es Eldest Son, Old Age (the first part)
Then Sit Thee Down (the second part)
When Others Sing White (the third part)
Praise Blindness Eyes
O Sweet Woods
If Floods of Tears
Fine Knacks for Ladies
Now Cease My Wand'ring Eyes
Come ye Heavy States of Night
White as Lilies was Her Face
Woeful Heart
A Sheperd in a Shade
Faction that Ever Dwells
Shall I Sue
Toss Not My Soul
Clear or Cloudy
Humour Asay What Mak'st Though Here (A Dialogue)
Dowland's Adieu