Just for Fun -- Children's Songs for Banjo

59 Children's Classics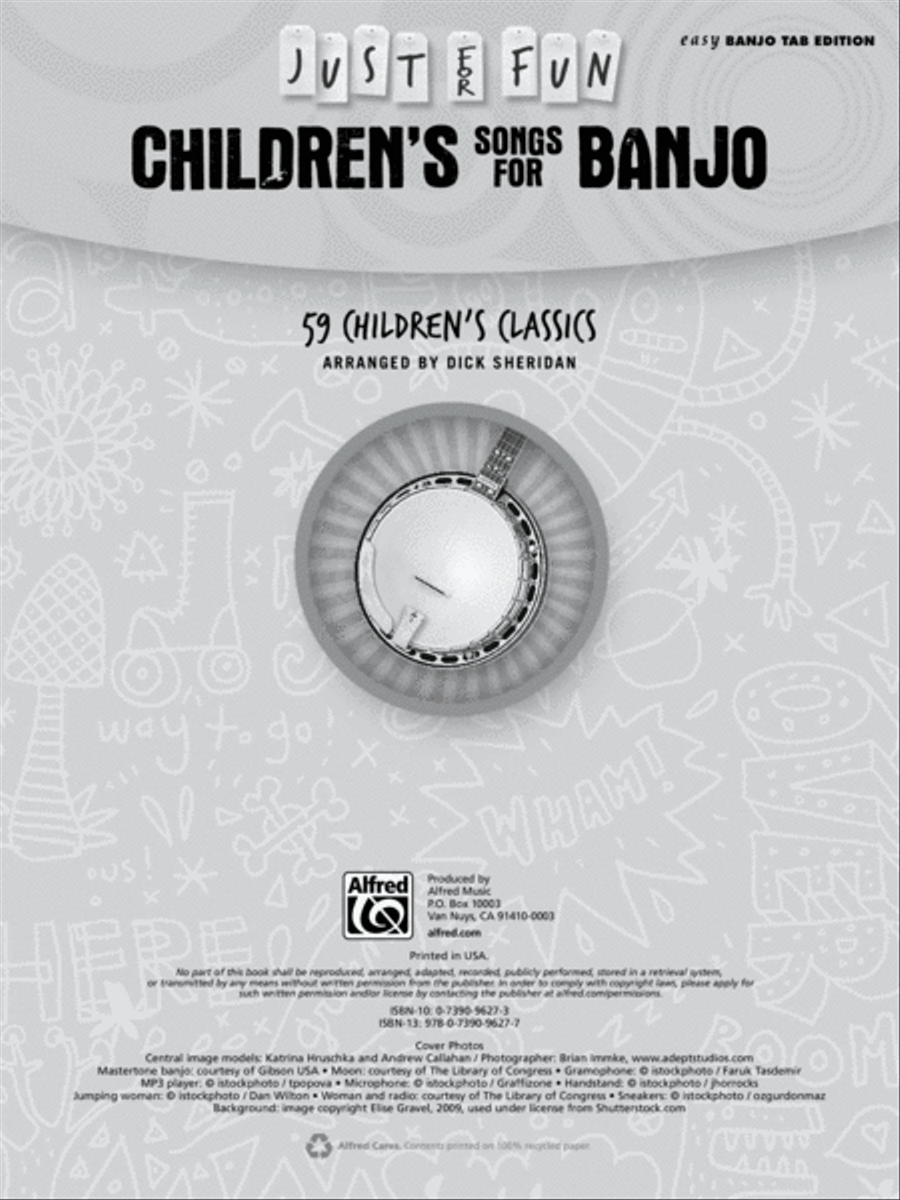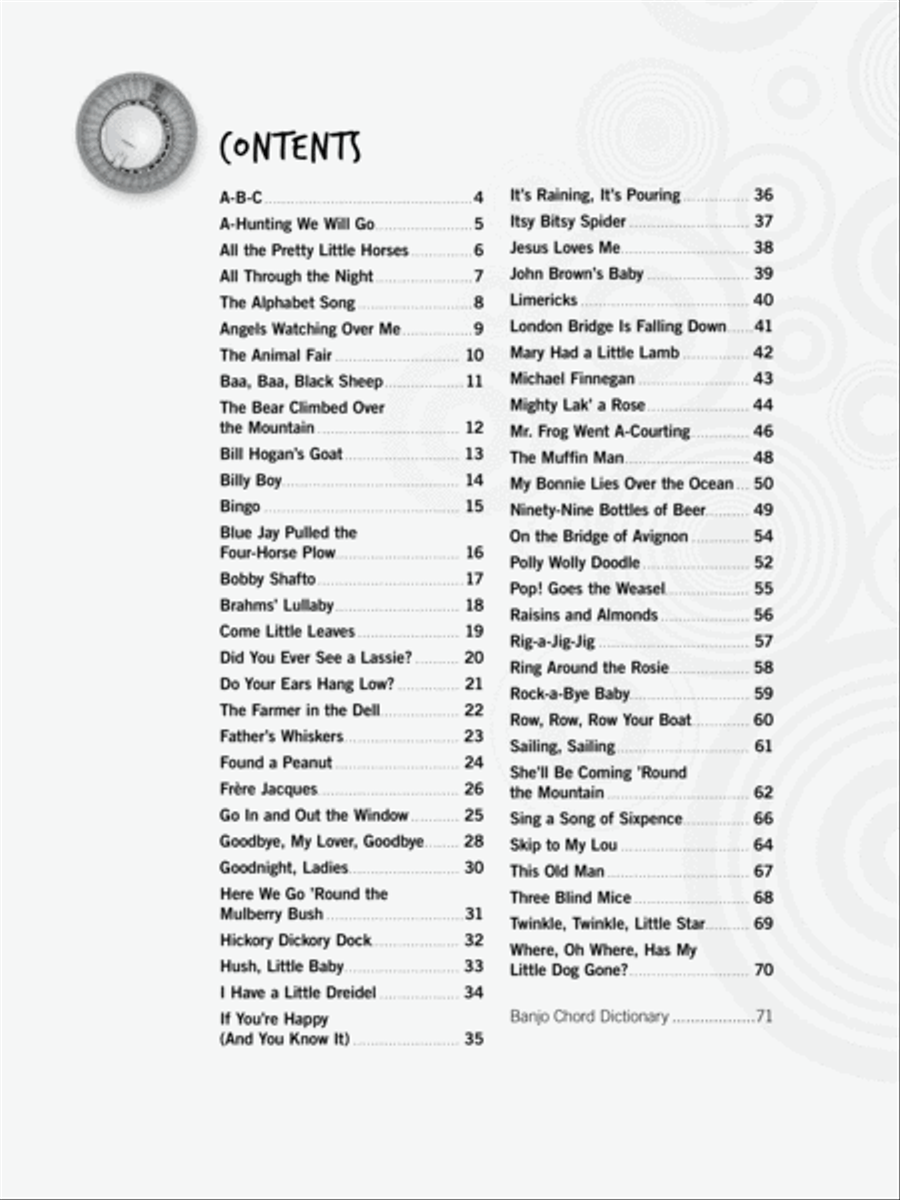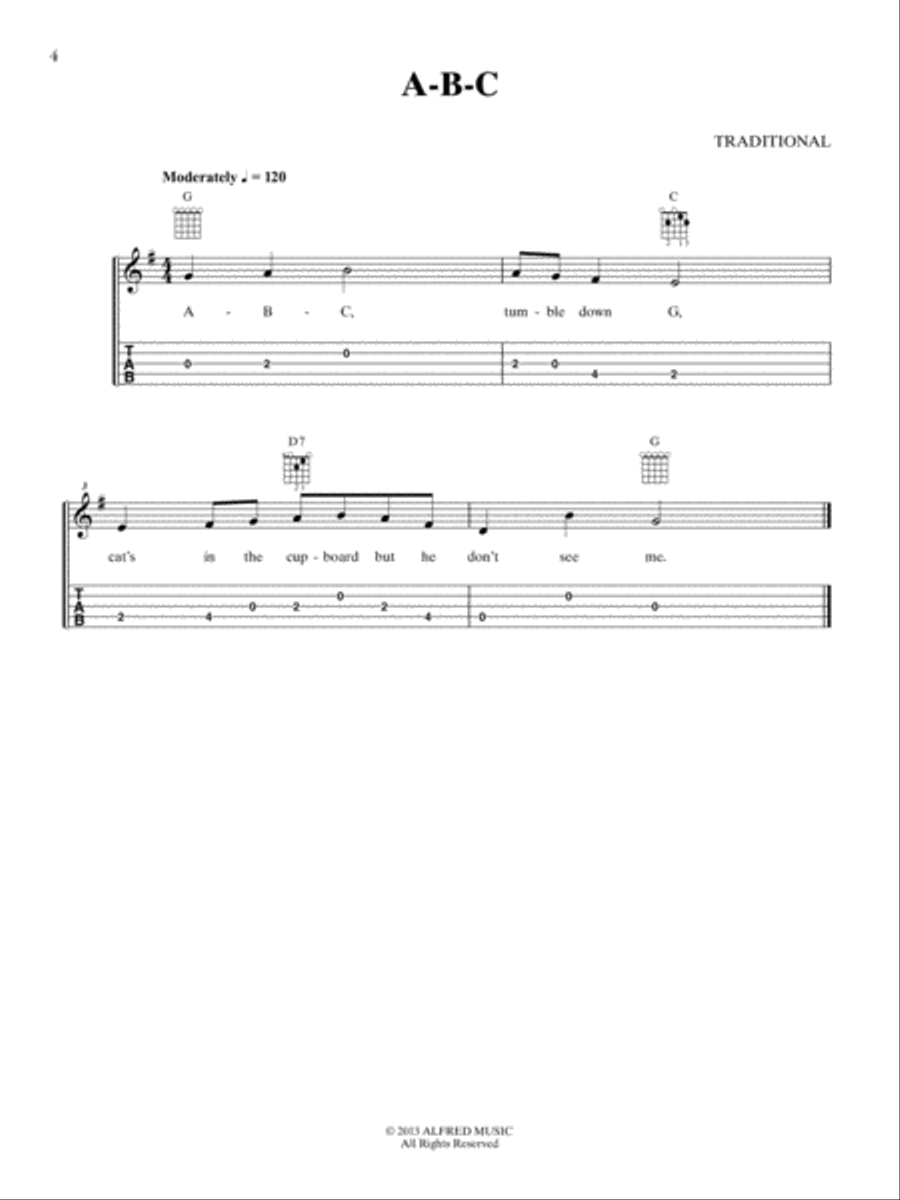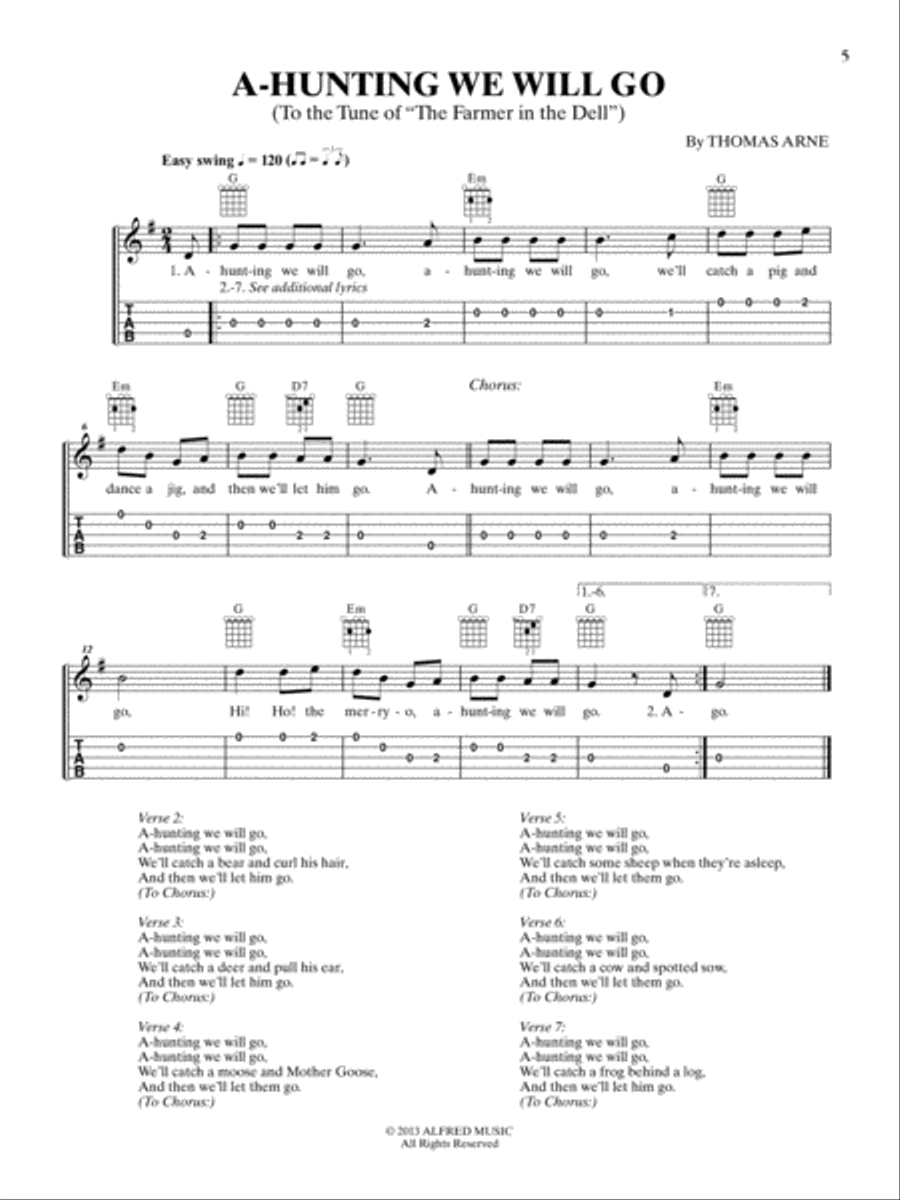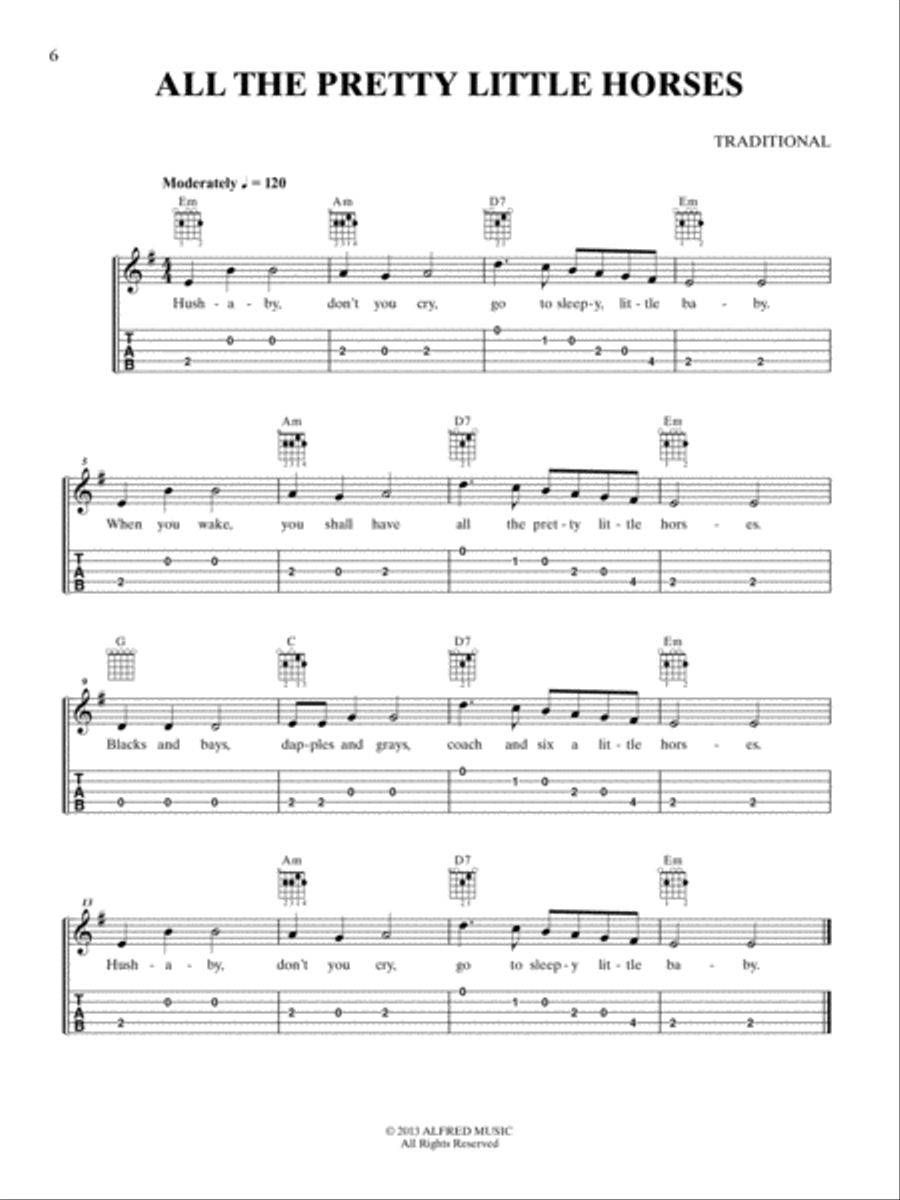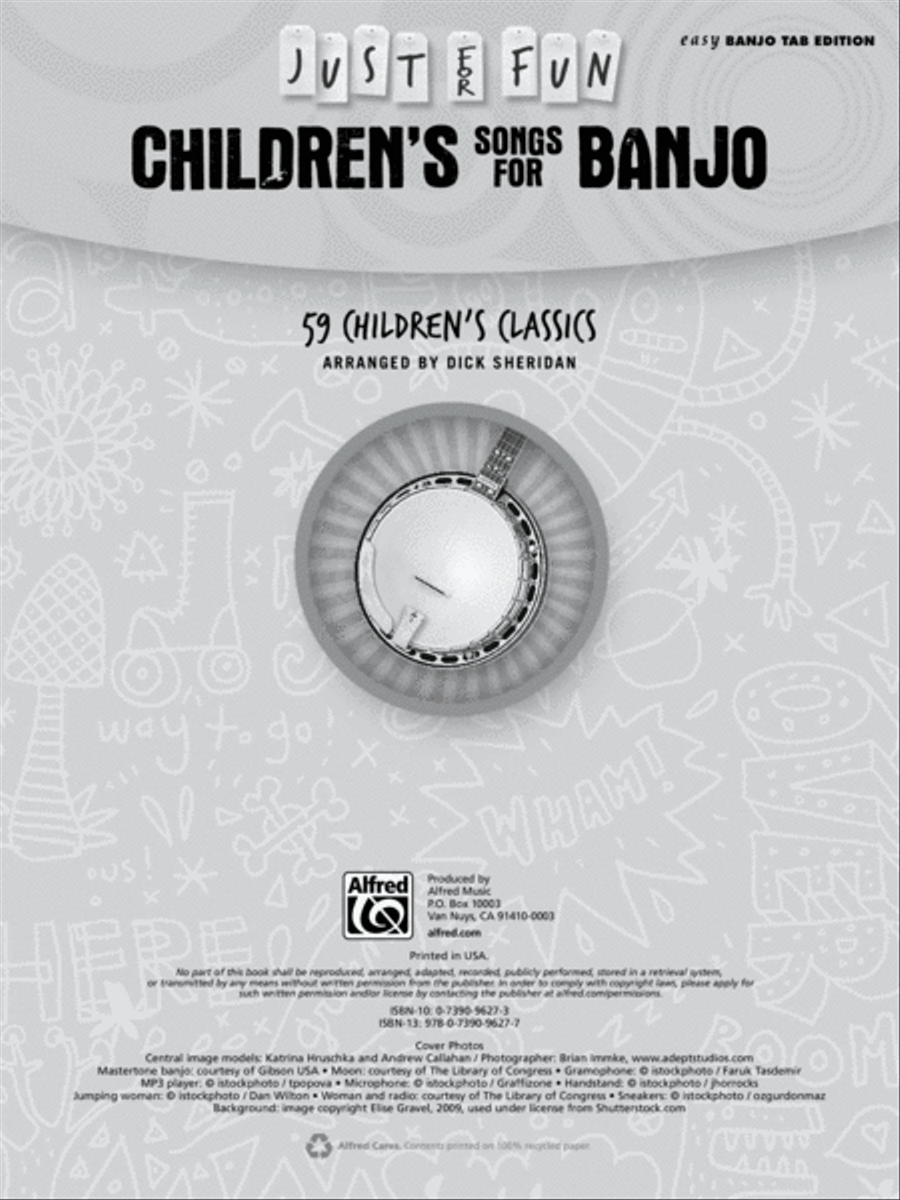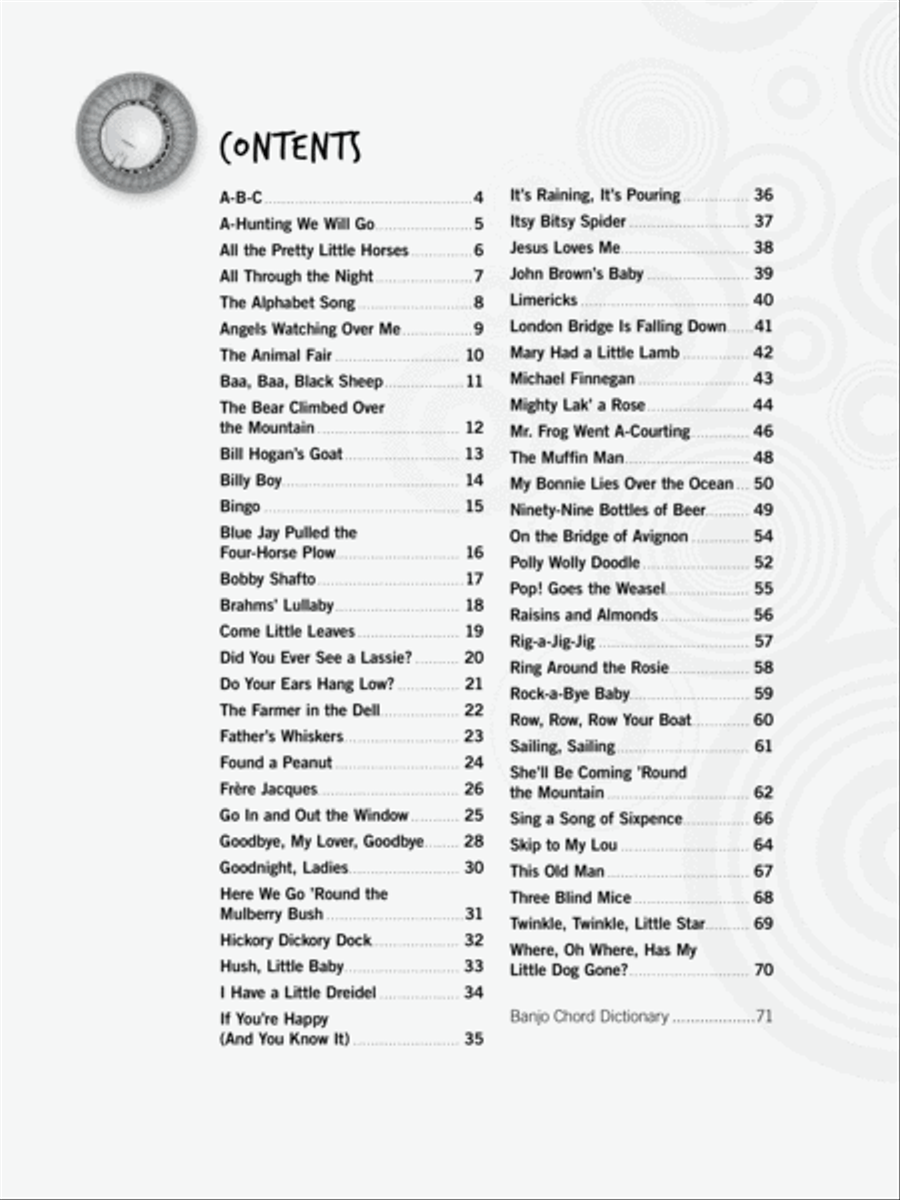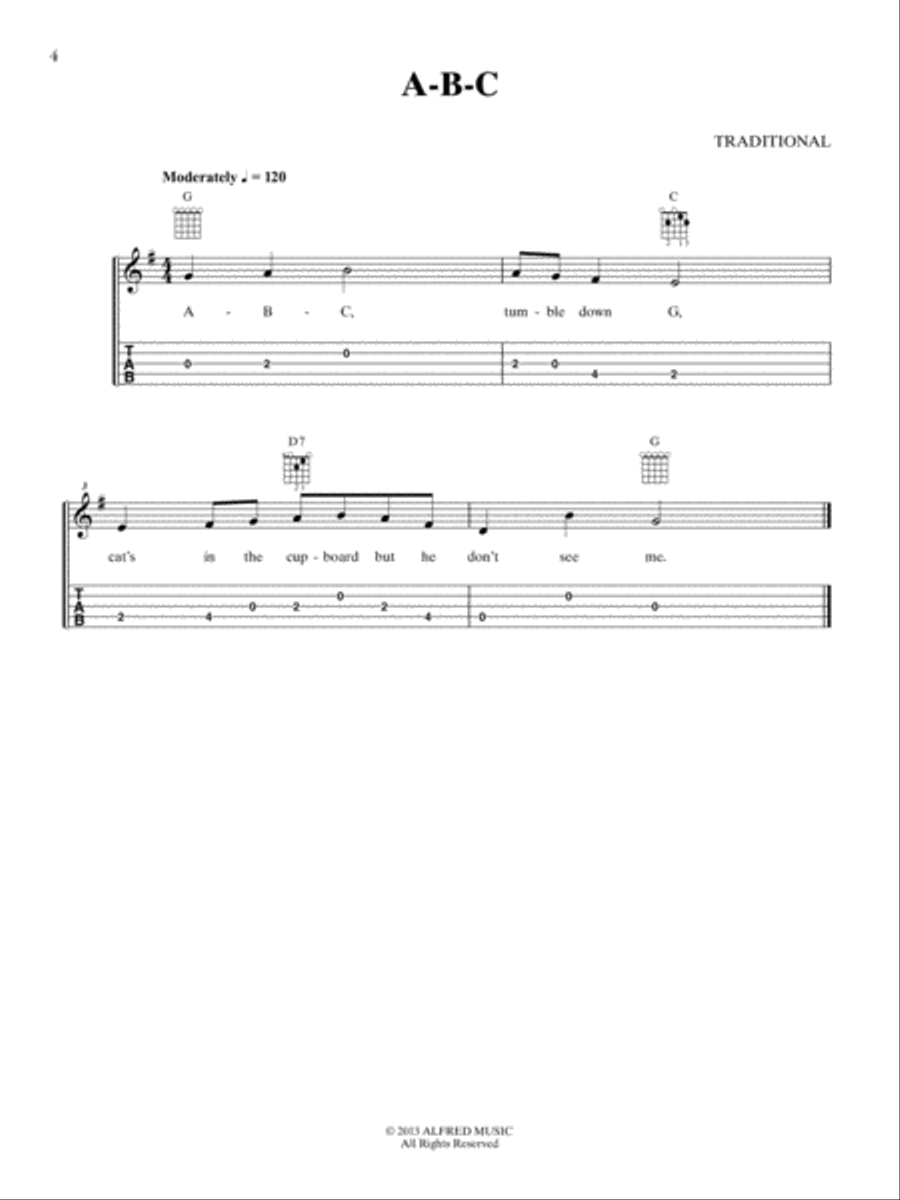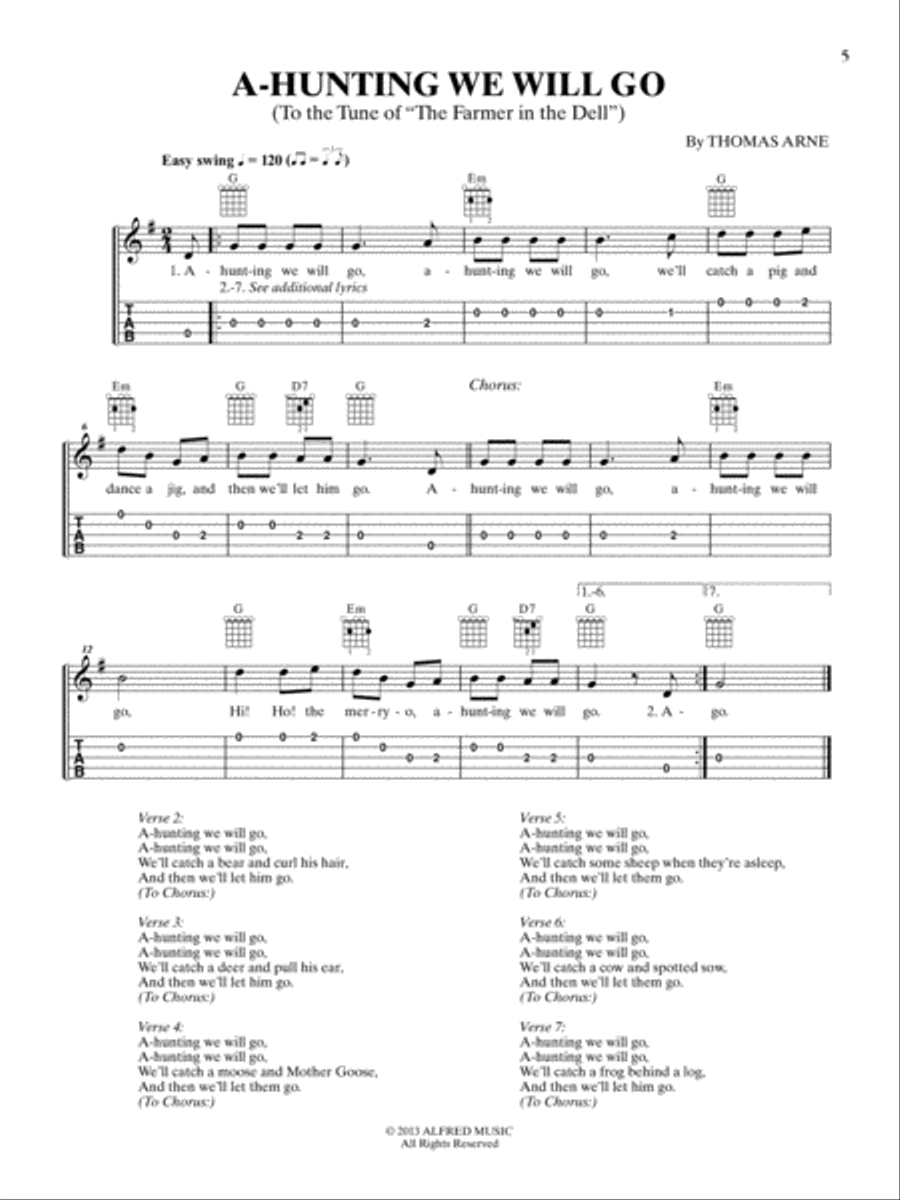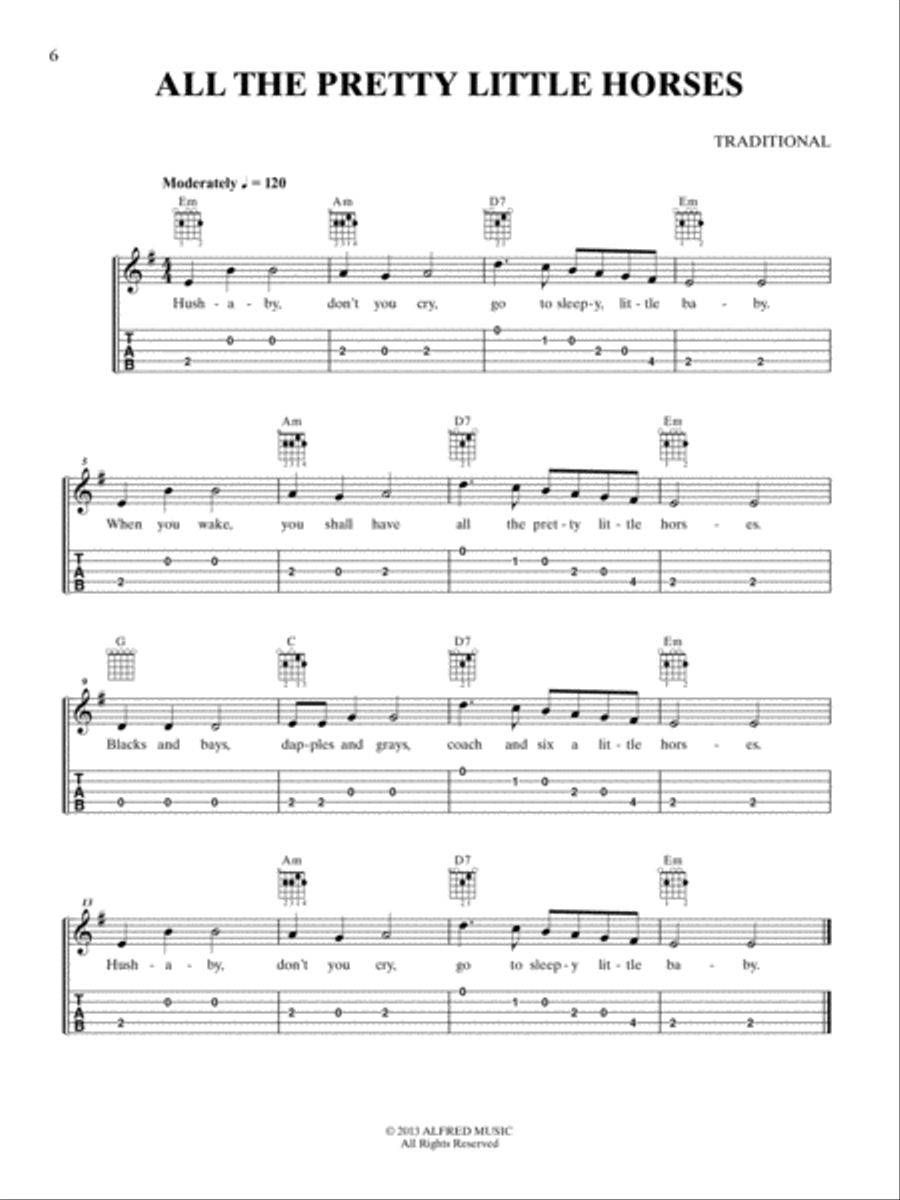 Just for Fun -- Children's Songs for Banjo

59 Children's Classics
Available
Ready to ship in 1 to 2 weeks
Taxes/VAT calculated at checkout.
Detailed Description
Other Fretted
SKU: AP.41037
59 Children's Classics
. This edition: Easy Banjo TAB. Banjo Mixed Folio. Just for Fun. Children. Book. 84 pages. Alfred Music #00-41037. Published by Alfred Music (AP.41037).
ISBN 9780739096277. UPC: 038081460574. English.
Children's Songs for Banjo is designed to be playable by beginning and novice musicians. It's perfect for children, and for parents who want to strum and sing these great songs along with their kids. Plus, matching guitar, ukulele, and mandolin books are available---just for fun! Titles: A-B-C * A-Hunting We Will Go * All the Pretty Little Horses * All Through the Night * The Alphabet Song * Angels Watching Over Me * The Animal Fair * Baa, Baa, Blacksheep * The Bear Climbed Over the Mountain * Bill Hogan's Goat * Billy Boy * Bingo * Blue Jay Pulled the Four-Horse Plow * Bobby Shafto * Brahms' Lullaby * Come Little Leaves * Did You Ever See a Lassie? * Do Your Ears Hang Low? * The Farmer in the Dell * Father's Whiskers * Found a Peanut * Frere Jacques * Go In and Out the Window * Goodbye, My Lover, Goodbye * Goodnight, Ladies * Here We Go 'Round the Mulberry Bush * Hickory Dickory Dock * Hush, Little Baby * I Have a Little Dreidel * If You're Happy (And You Know It) * It's Raining, It's Pouring * Itsy Bitsy Spider * Jesus Loves Me * John Brown's Baby * Limericks * London Bridge Is Falling Down * Mary Had a Little Lamb * Michael Finnegan * Mighty Lak' a Rose * Mr. Frog Went A-Courting * The Muffin Man * My Bonnie Lies Over the Ocean * Ninety-Nine Bottles of Beer * On the Bridge of Avignon * Polly Wolly Doodle * Pop! Goes the Weasel * Raisins and Almonds * Rig-a-Jig-Jig * Ring Around the Rosie * Rock-a-Bye-Baby * Row, Row, Row, Your Boat * Sailing, Sailing * She'll Be Coming 'Round the Mountain * Sing a Song of Sixpence * Skip to My Lou * This Old Man * Three Blind Mice * Twinkle, Twinkle, Little Star.
Song List (60)
It's Raining, It's Pouring
Itsy Bitsy Spider
Jesus Loves Me
John Brown's Baby
Limericks
London Bridge Is Falling Down
Mary Had A Little Lamb
Michael Finnegan
Mighty Lak' A Rose
Mr. Frog Went A-Courting
The Muffin Man
My Bonnie Lies Over The Ocean
Ninety-Nine Bottles of Beer
On The Bridge of Avignon
Polly Wolly Doodle
Pop! Goes the Weasel
Raisins and Almonds
Rig-A-Jig-Jig
Ring Around The Rosie
Rock-A-Bye Baby
Row, Row, Row Your Boat
Sailing, Sailing
She'll Be Coming 'round the Mountain
Sing A Song Of Sixpence
Skip to My Lou
This Old Man
Three Blind Mice
Twinkle, Twinkle, Little Star
Where, Oh Where, Has My Little Dog Gone?
Banjo Chord Dictionary
A-B-C
A-Hunting We Will Go
All The Pretty Little Horses
All Through The Night
The Alphabet Song
Angels Watching Over Me
The Animal Fair
Baa, Baa, Black Sheep
The Bear Climbed Over the Mountain
Bill Hogan's Goat
Billy Boy
Bingo
Blue Jay Pulled the Four-Horse Plow
Bobby Shafto
Brahms' Lullaby
Come Little Leaves
Did You Ever See A Lassie?
Do Your Ears Hang Low?
The Farmer in the Dell
Father's Whiskers
Found a Peanut
Frere Jacques
Go In And Out The Window
Goodbye, My Lover, Goodbye
Goodnight, Ladies
Here We Go 'round The Mulberry Bush
Hickory Dickory Dock
Hush, Little Baby
I Have a Little Dreidel
If You're Happy (And You Know It)