Guild Repertoire - Intermediate A

Piano Music Appropriate for the Auditions of the National Guild of Piano Teachers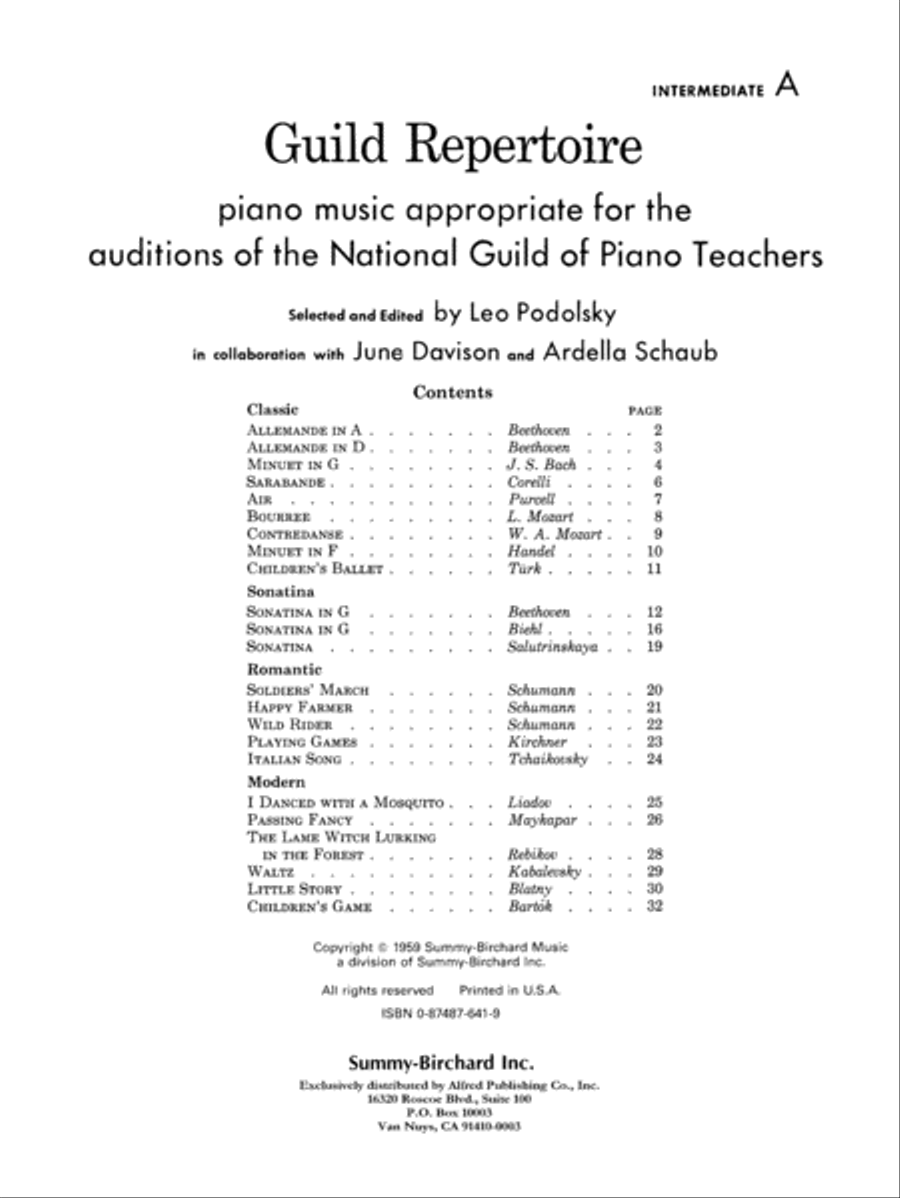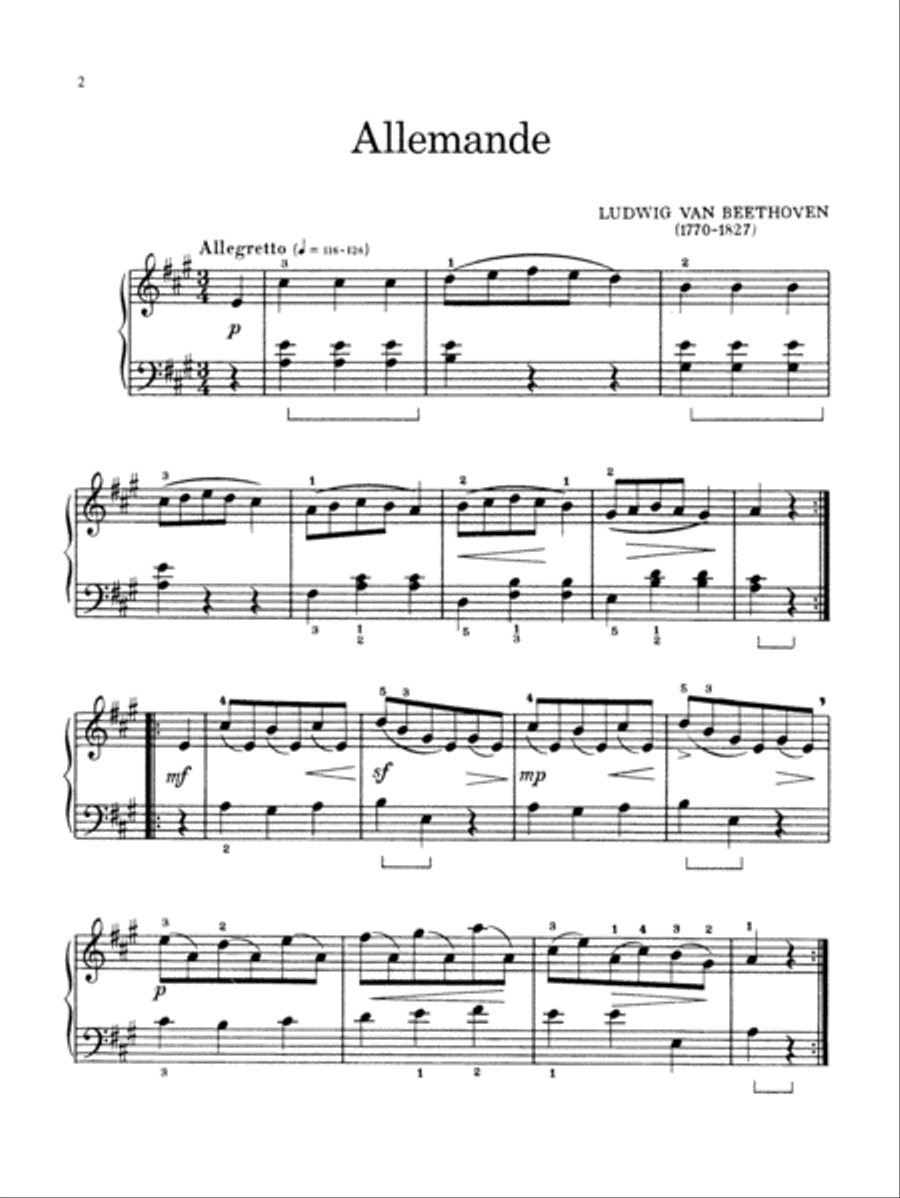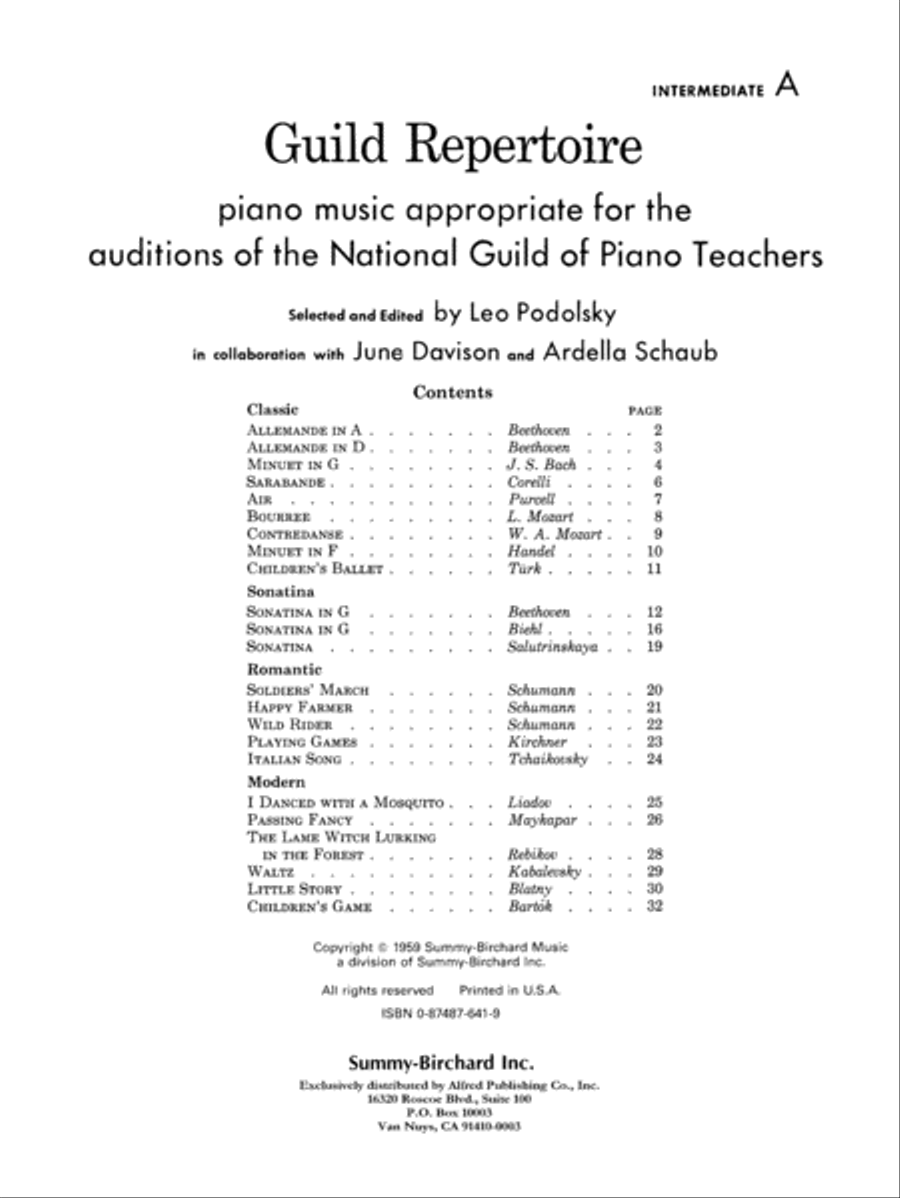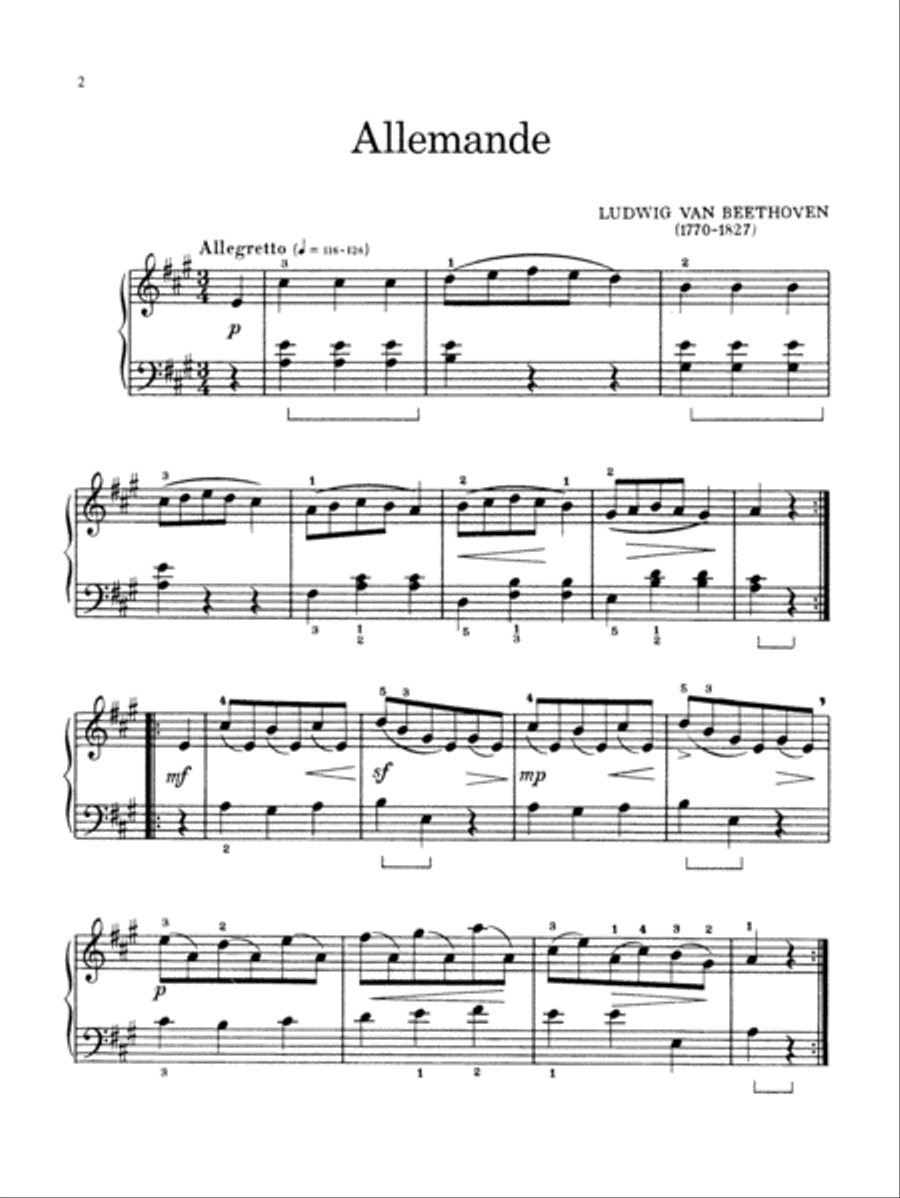 Guild Repertoire - Intermediate A

Piano Music Appropriate for the Auditions of the National Guild of Piano Teachers
Available
Ready to ship in 1 to 2 weeks
Taxes/VAT calculated at checkout.
Detailed Description
Solo piano - SMP Level 4 (Intermediate)
SKU: AP.0641
Piano Music Appropriate for the Auditions of the National Guild of Piano Teachers
. Edited by Ardella Schaub, June Davidson, and Leo Podolsky. Graded Standard Repertoire; Masterworks; Piano Collection. Summy-Birchard Edition. Classical. Collection. With standard notation and fingerings (does not include words to the songs). 32 pages. Summy-Birchard Inc #00-0641. Published by Summy-Birchard Inc (AP.0641).
ISBN 9780874876413. UPC: 029156129724. 9x12 inches. English.
A collection of piano music appropriate for the auditions of the National Guild of Piano Teachers. Selected and edited by Leo Podolsky, the familiar works have features in their editing and fingering that help students achieve expressive performance and technological ease. Guild Repertoire is divided into three levels, Elementary, Intermediate, and Preparatory (Advanced). Each level is divided into four categories: Classics (includes Baroque), Sonatina (Sonata), Romantic, Modern. By this level the student is ready for the easiest classics. But the classics in these books are not only the usual easier Bach and Mozart, they also include such composers as Corelli, Purcell, and Krieger. Besides sonatinas by Beethoven, Kuhlau, and Clementi, there are examples by Haslinger, Merkel, and Salutrinskaya. And while most of the Romantics are familiar (Schumann , Tchaikovsky, and others) there are contemporary compositions in new, but not extreme, idioms.

This title has selections that range in difficulty from SMP Level 3-4.
About SMP Level 4 (Intermediate)
Introduction of 4-note chords and sixteenth notes. Hand movement covering 2 to 3 octaves.
Song List (22)
Allemande in A
Allemande in D
Minuet In G
Sarabande
Air
Bourree
Contredanse
Minuet in F
Children's Ballet
Sonatina in G
Sonatina
Soldier's March
Happy Farmer
Wild Rider
Playing Games
Italian Song
I Danced with a Mosquito
Passing Fancy
The Lame With Lurking in the Forest
Waltz
Little Story
Children's Game