Essential Keyboard Duets, Volume 1

40 Late Elementary / Intermediate Selections in Their Original Form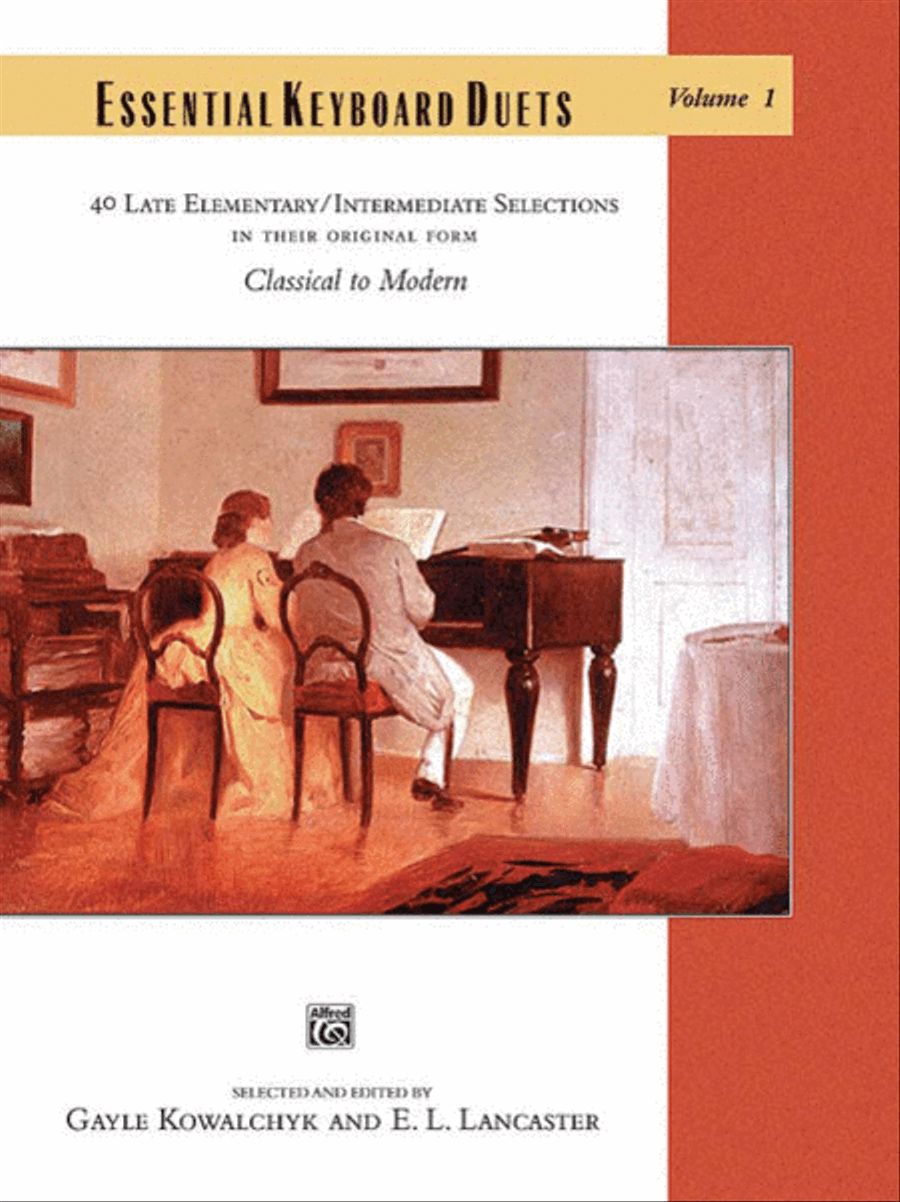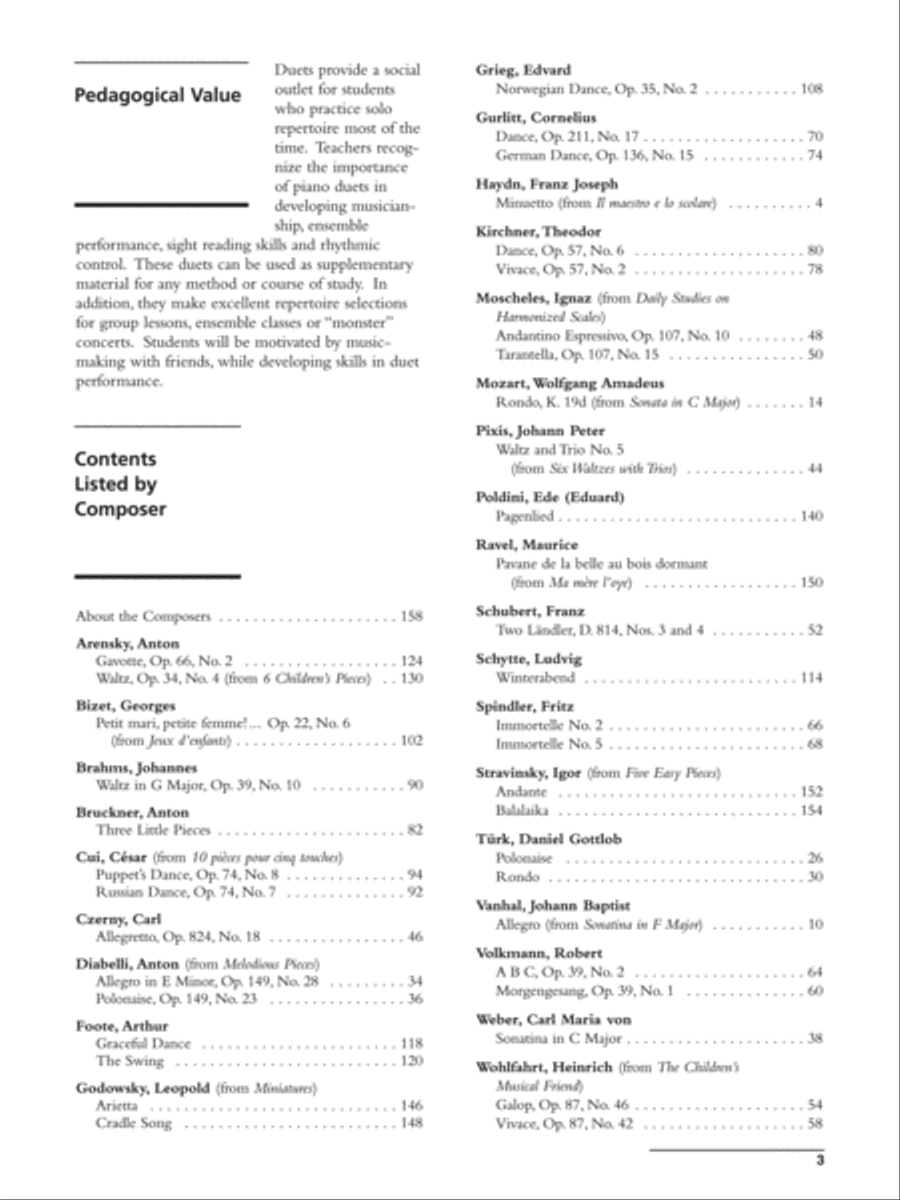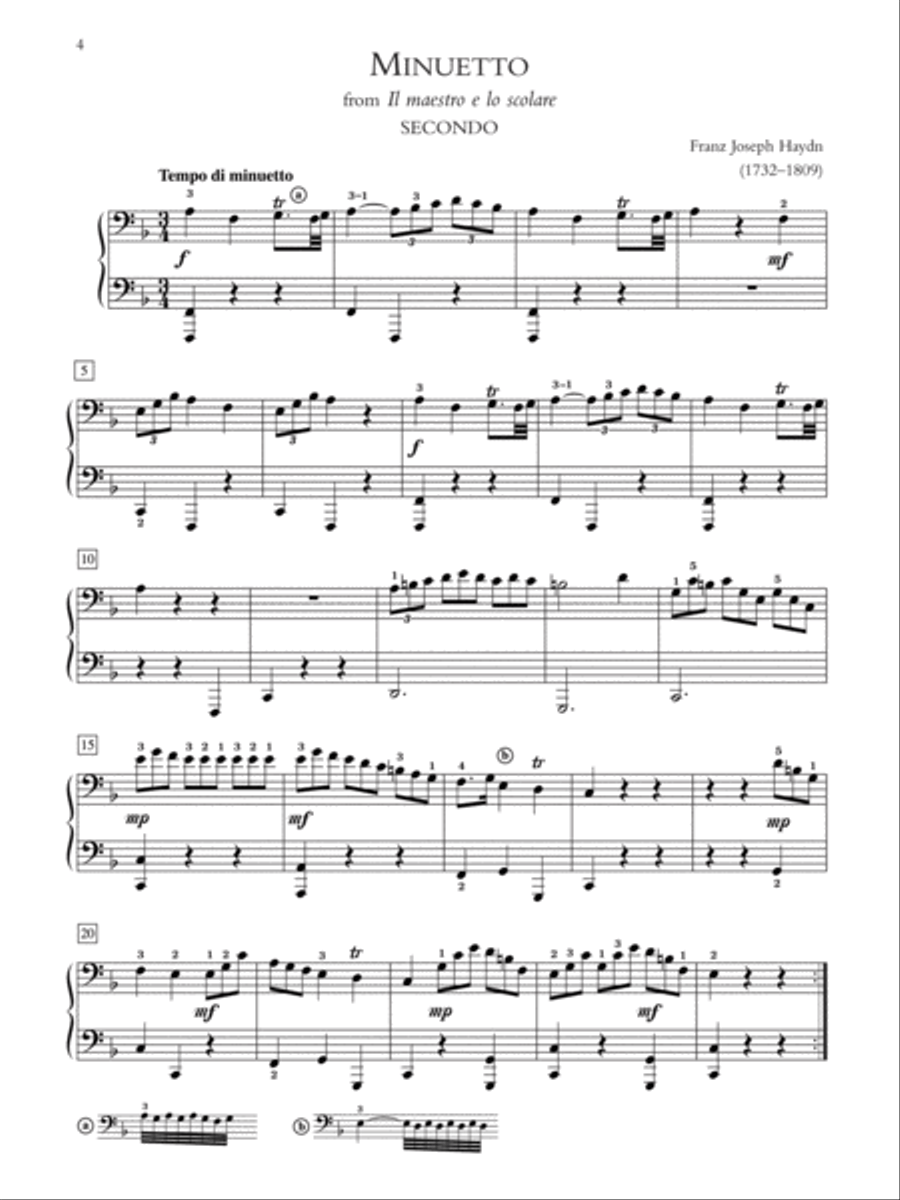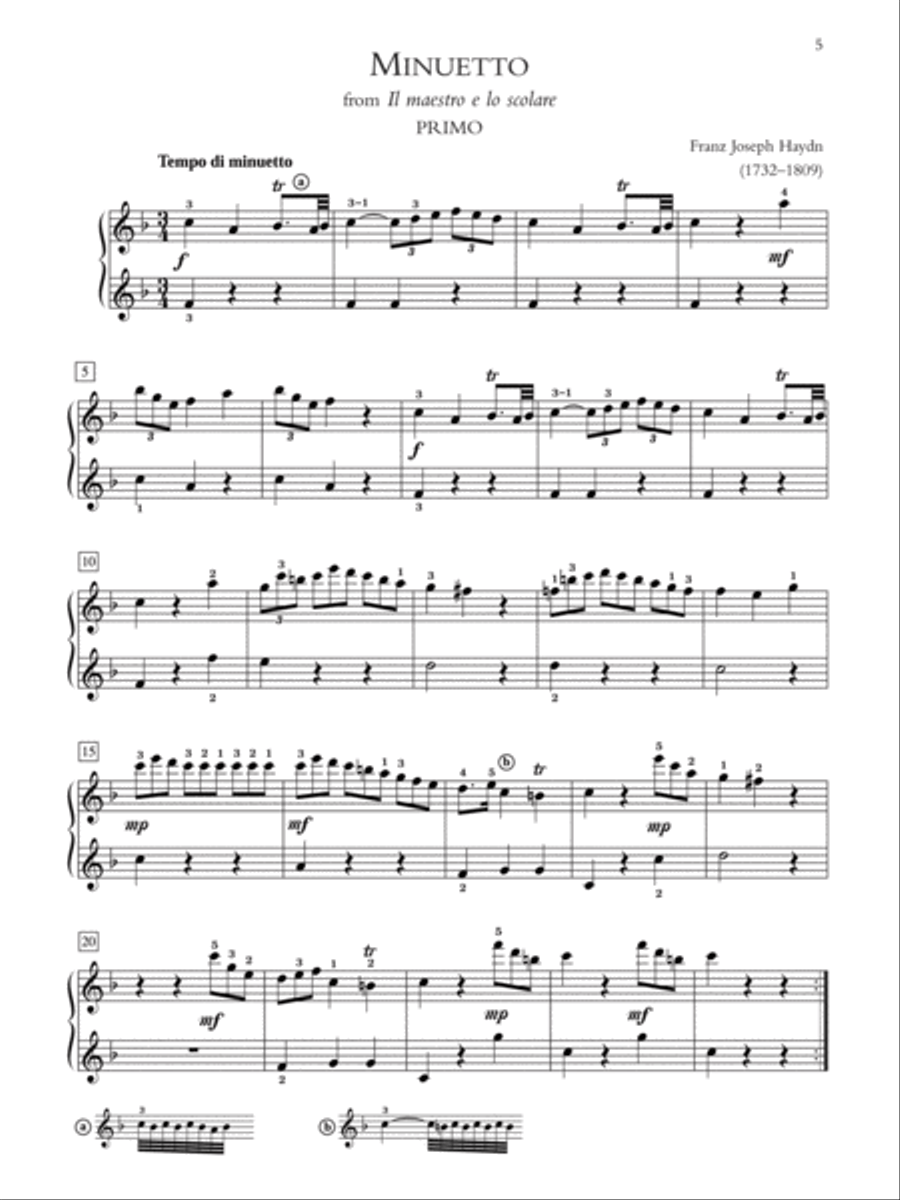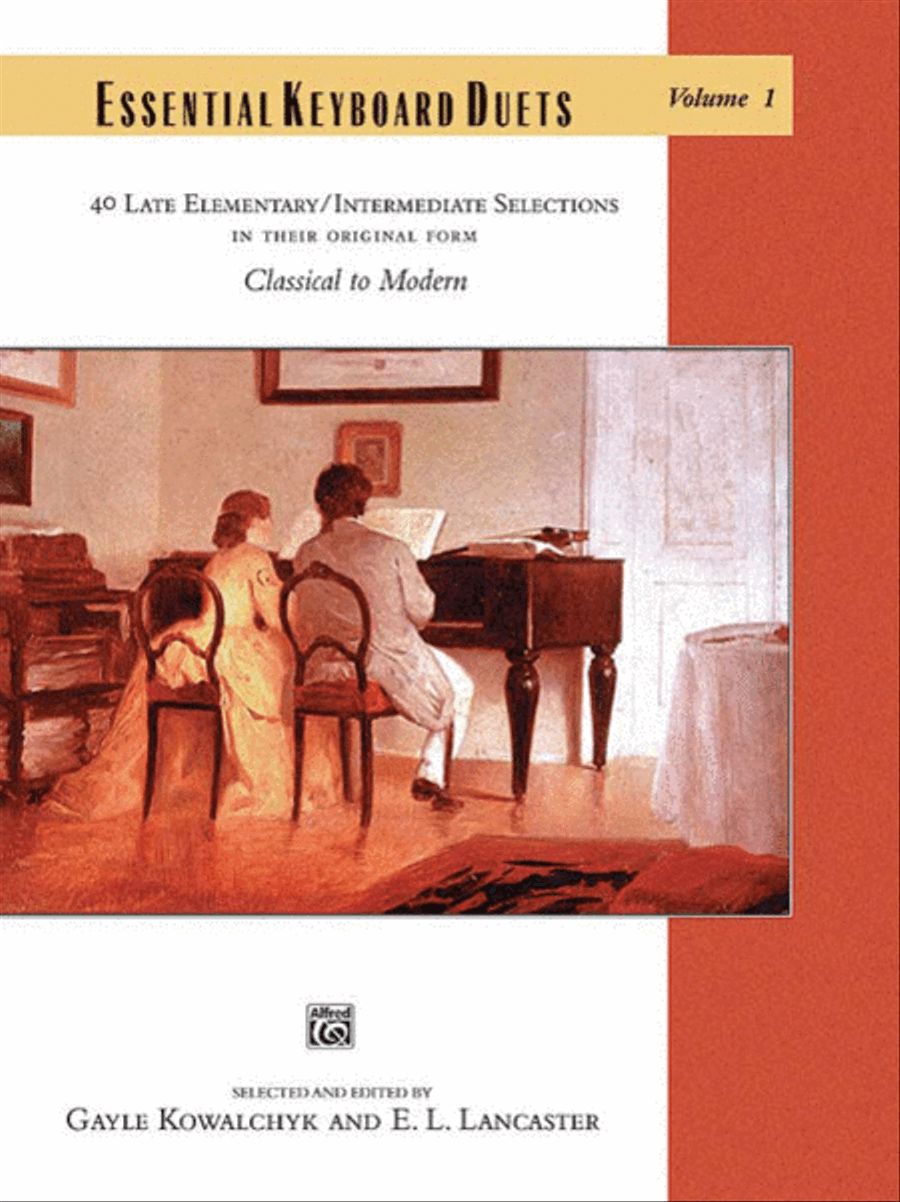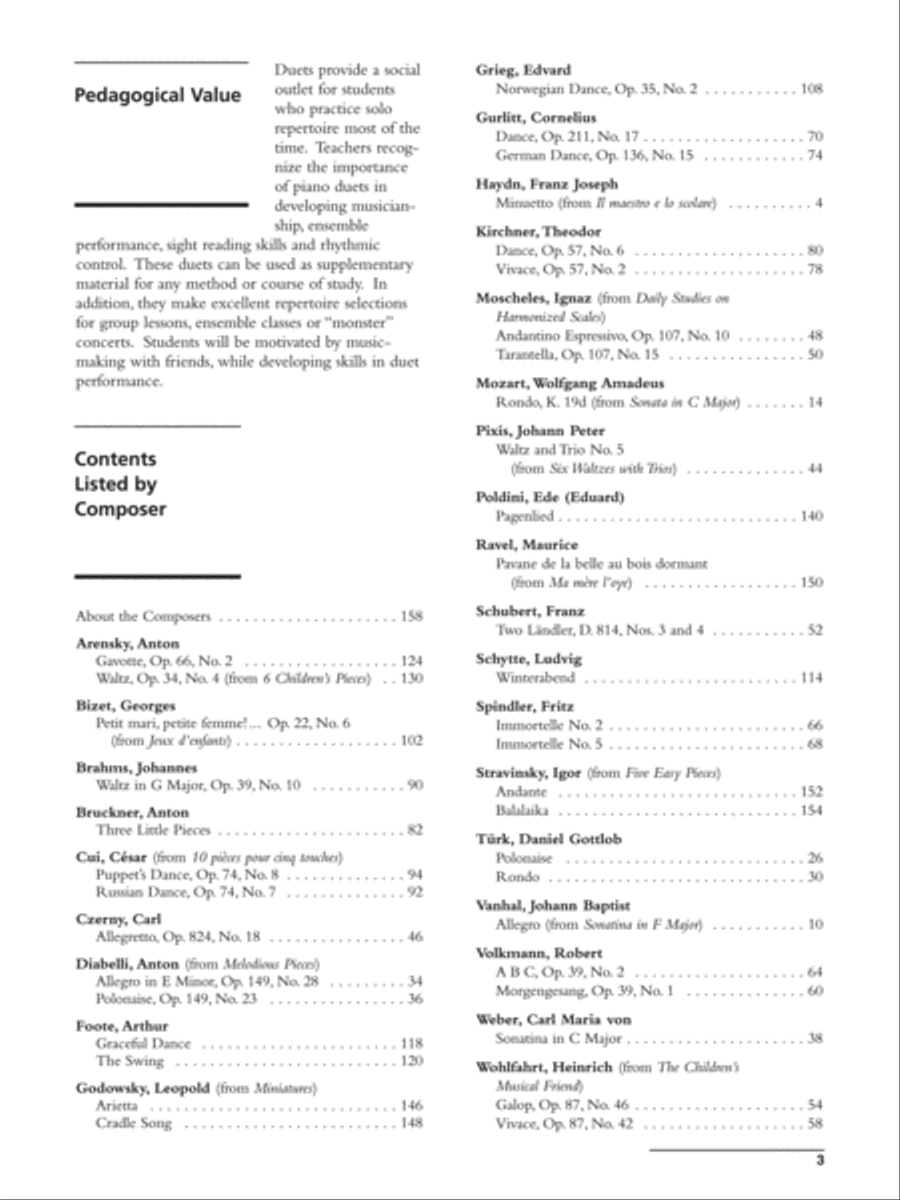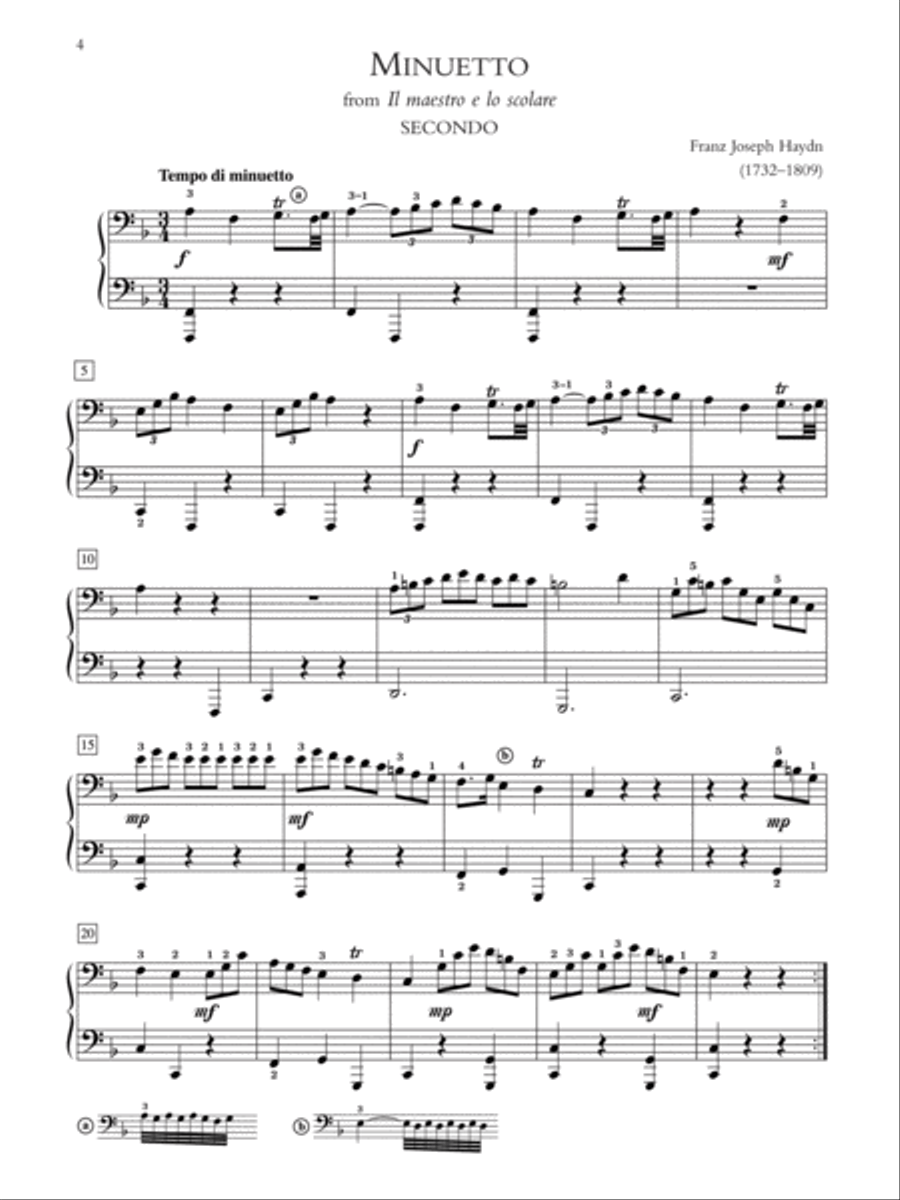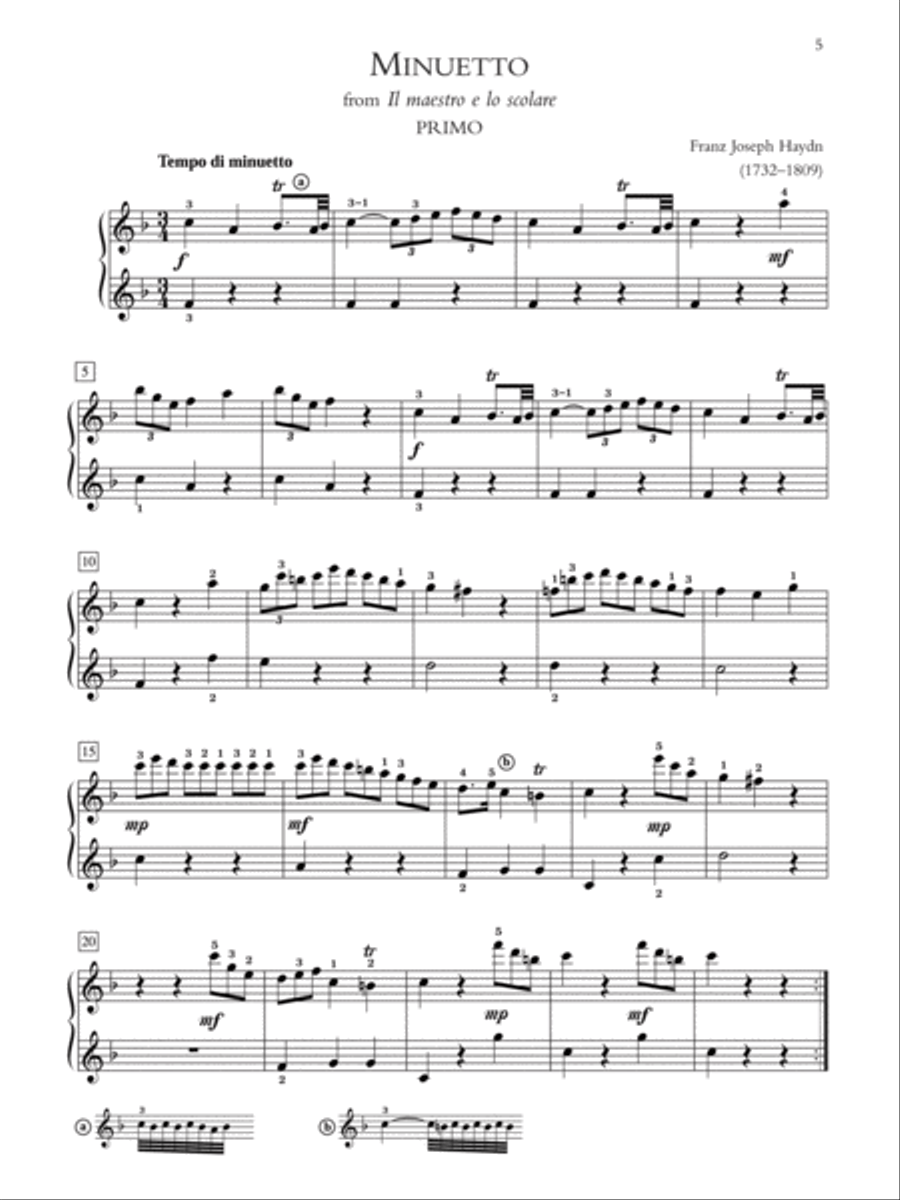 Essential Keyboard Duets, Volume 1

40 Late Elementary / Intermediate Selections in Their Original Form
Available
Ready to ship in 24 hours
Taxes/VAT calculated at checkout.
Detailed Description
Piano - Early Intermediate; Intermediate; Late Elementary
SKU: AP.16747
Volume 1
.
40 Late Elementary / Intermediate Selections in Their Original Form
. Edited by E. L. Lancaster and Gayle Kowalchyk. Duet or Duo; Graded Standard Repertoire; Masterworks; Piano Duet (1 Piano, 4 Hands); Solo Small Ensembles. Alfred Masterwork Edition: Essential Keyboard Repertoire. Masterwork. Book. 160 pages. Alfred Music #00-16747. Published by Alfred Music (AP.16747).
ISBN 9780739020296. UPC: 038081175430. English.
This collection of 40 piano duets (for one piano, four hands) is appropriate for pianists at the late elementary through intermediate levels. Duet repertoire from the 18th, 19th and early 20th centuries are included by such composers as Brahms, Bruckner, Cui, Diabelli, Foote, Godowsky, Haydn, Moscheles, Mozart, Ravel, Schubert, Spindler, Stravinsky, Türk and more. To facilitate reading, the primo and secondo parts are on separate pages. The comb binding creates a lay-flat book that is perfect for study and performance. Essential ornamentation is realized in footnotes, both parts contain measure numbers for convenient reference and brief composer biographies are included.
Song List (43)
ABC [Op. 39, No. 1]
ABC [Op. 39, No. 2]
Allegretto (Secondo) [Op. 824, No. 18]
Allegretto [Op. 824, No. 18]
Allegro
Allegro in E Minor [Op. 149, No. 28]
Andante
Andantino Espressivo [Op. 107, No. 10]
Arietta
Balalaika
Cradle Song
Dance [Op. 211, No. 17]
Dance [Op. 57, No. 6]
Galop [Op. 87, No. 46]
Gavotte [Op. 66, No. 2]
German Dance [Op. 136, No. 15]
Graceful Dance
Immortelle No.2
Immortelle No.5
Minuetto
Morgengesang [Op. 39, No. 1]
Morgensesang [Op. 39, No. 1]
Norwegian Dance [Op. 35, No. 2]
Pagenlied
Pavane de la Belle au Bois dormant
Petit Mari, Petite Femme! [Op. 22, No. 6]
Polonaise
Polonaise [Op. 149, No. 23]
Puppet's Dance [Op. 74, No. 8]
Rondo
Rondo [K. 19d]
Russian Dance [Op. 74, No. 7]
Sonatina in C Major
Tarantella [Op. 107, No. 15]
The Swing
Three Little Pieces
Two Ländler [D. 814, No. 3]
Vivace [Op. 57, No. 2]
Vivace [Op. 87, No. 42]
Waltz [Op. 34, No. 4]
Waltz and Trio No.5
Waltz in G Major [Op. 39, No. 10]
Winterabend