Eisenhower Farewell Address (Parts)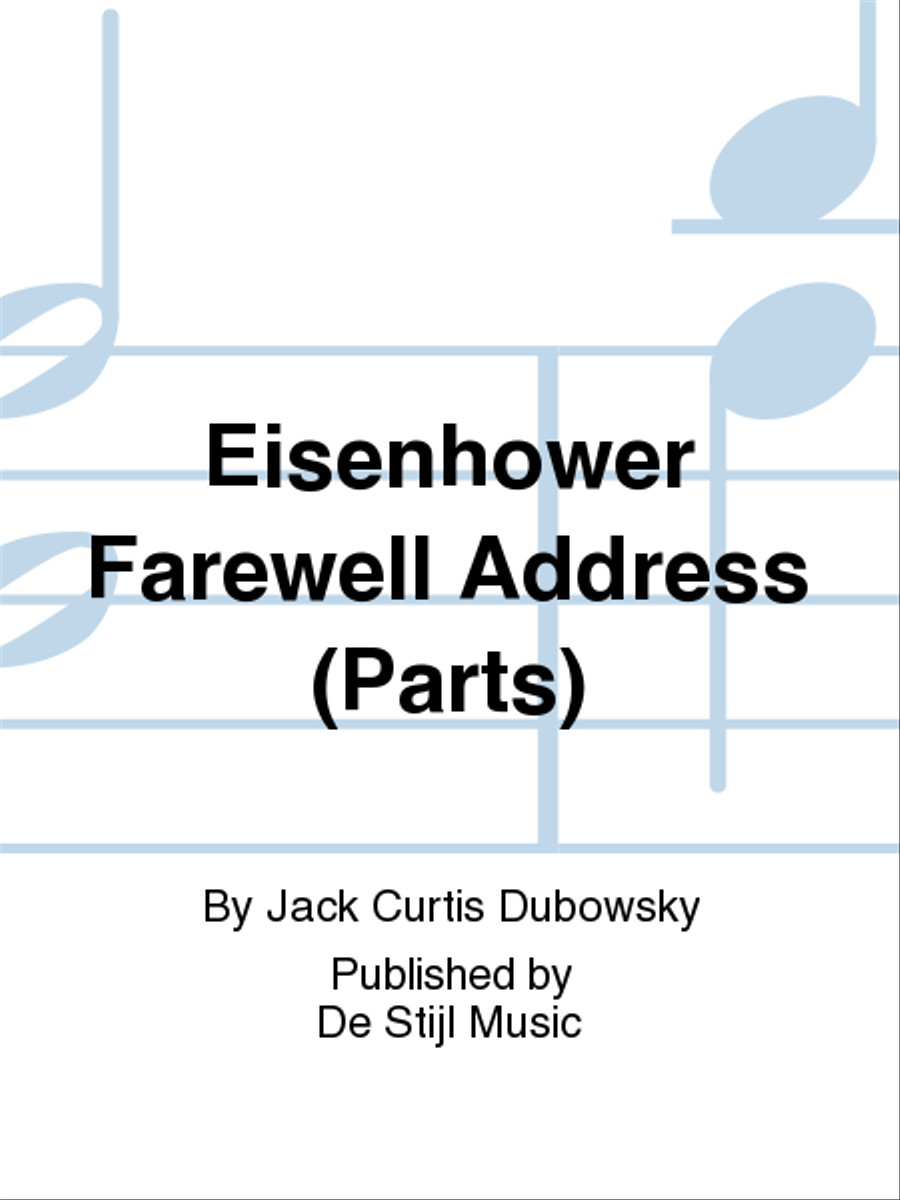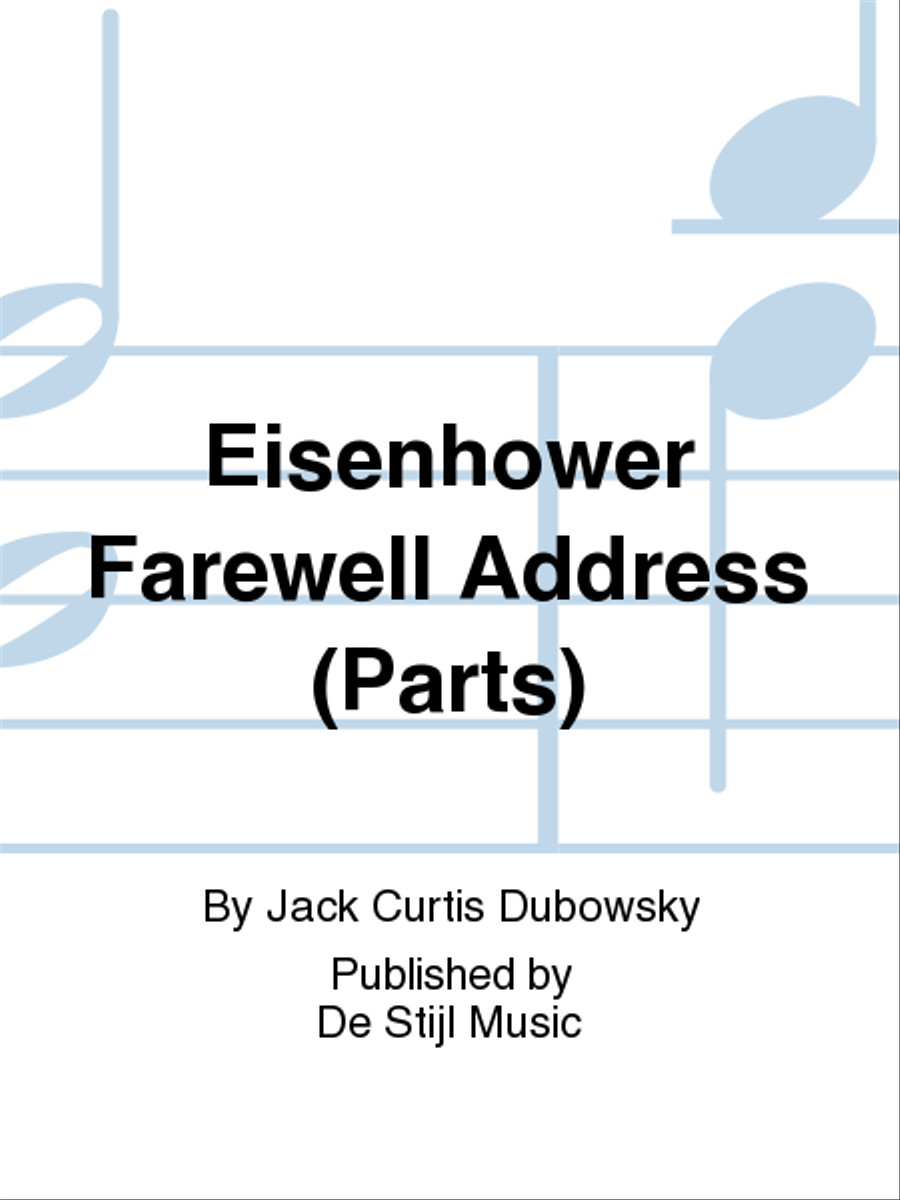 Eisenhower Farewell Address (Parts)


Price reduced from

$100.00

to
$95.00
Available
Ready to ship in 2 to 3 weeks
Taxes/VAT calculated at checkout.
Detailed Description
Chamber Orchestra Chamber Orchestra (2221/2211/Timp,Perc/Strings/Orator)
SKU: D1.SM-08-0002X
Composed by Jack Curtis Dubowsky. Orchestra. Contemporary. Set of parts. Composed 2008. Duration 30:00. De Stijl Music #SM-08-0002X. Published by De Stijl Music (D1.SM-08-0002X).
8.5 x 11 inches.
Eisenhower Farewell Address, like Aaron Copland's Lincoln Portrait, uses a speaker in conjunction with live orchestra. The text is excerpted from one of the most renown Presidential speeches in US history. Dwight David Eisenhower, Five-Star General and Supreme Commander of the Allied Forces in Europe, resigned his Army commission in order to become thirty-fourth President of the United States. Eisenhower served two terms as President, and delivered a televised Farewell Address on January 17, 1961 from the Oval Office. In his speech, Eisenhower warned the country of a growing danger he called the "military industrial complex." This was the first use of the term to describe the iron triangle of the military, the government, and the defense industry. The speech is remarkable for its prescience and its relevance today. Although many feared the "red menace," Eisenhower was keenly aware that changes in society had established a permanent arms industry at home, and he called for an alert and responsible citizenry to be wary of it so as to ensure worldwide security and liberty.