Contralto Songs

The New Imperial Edition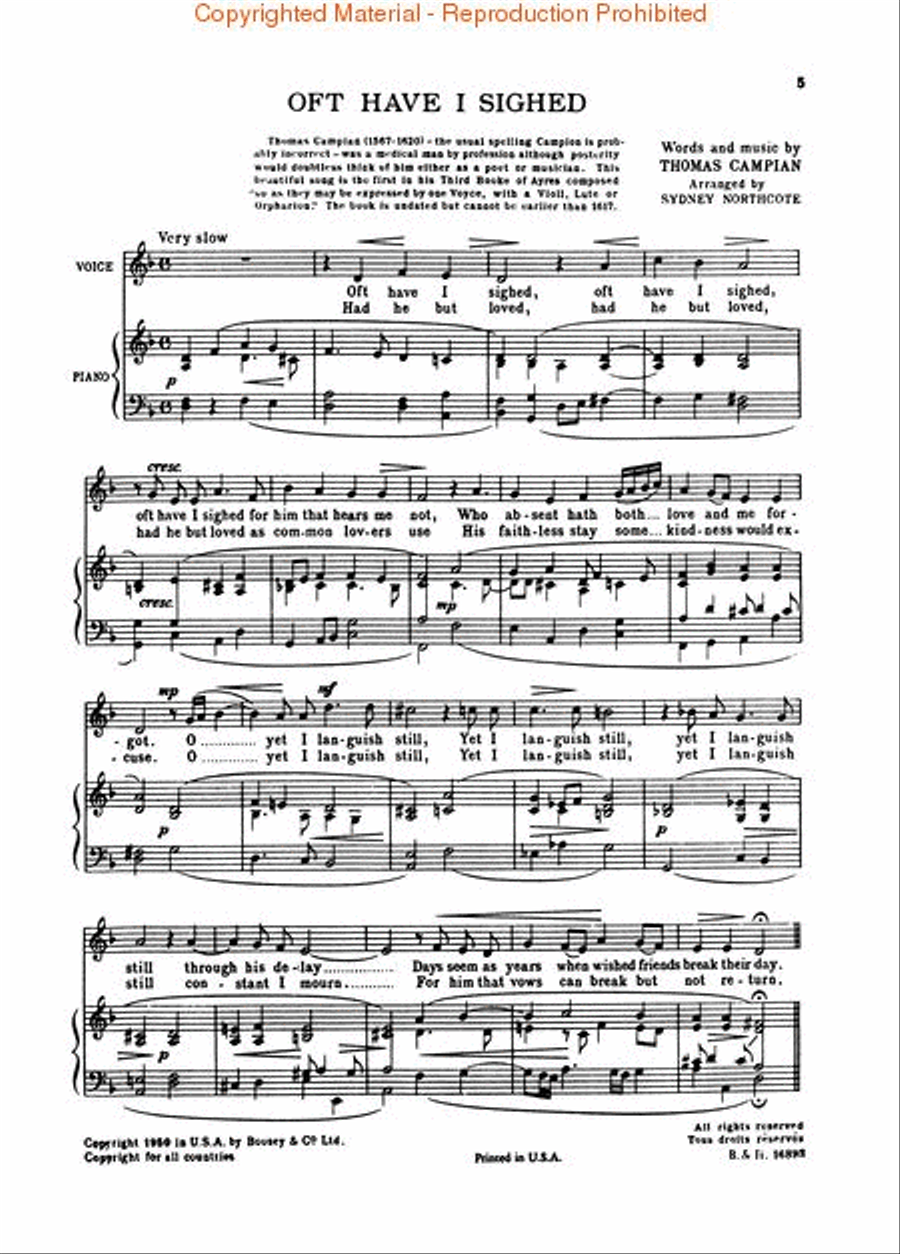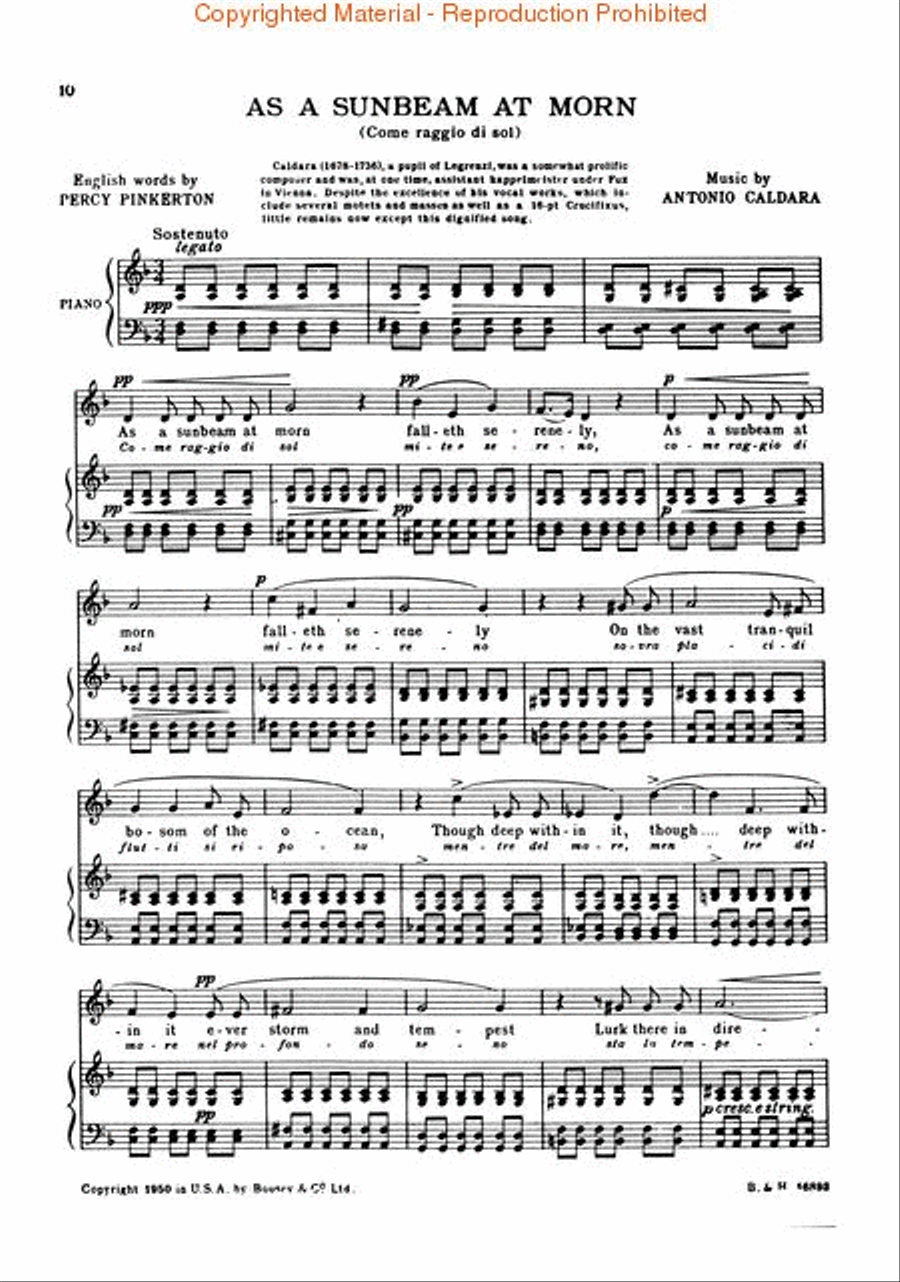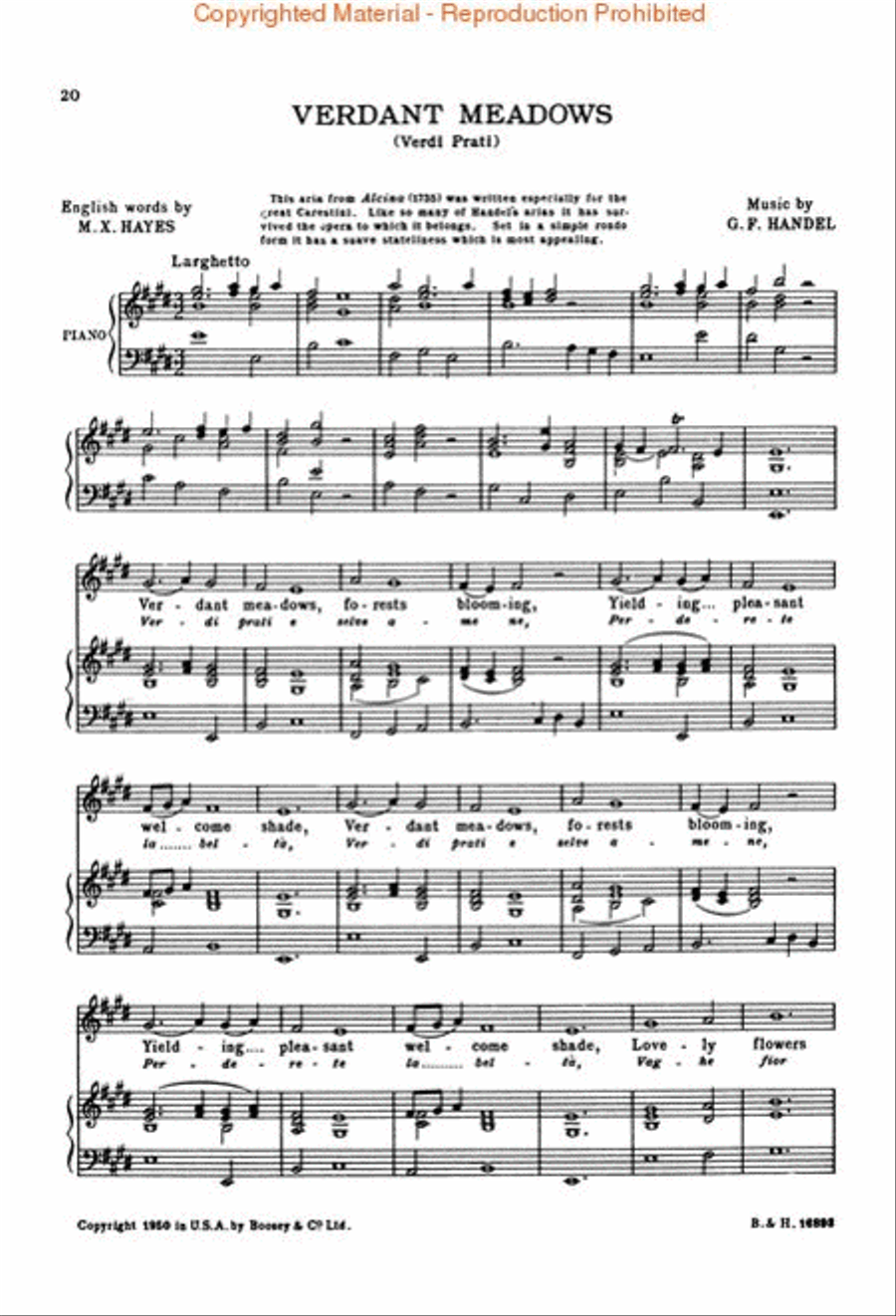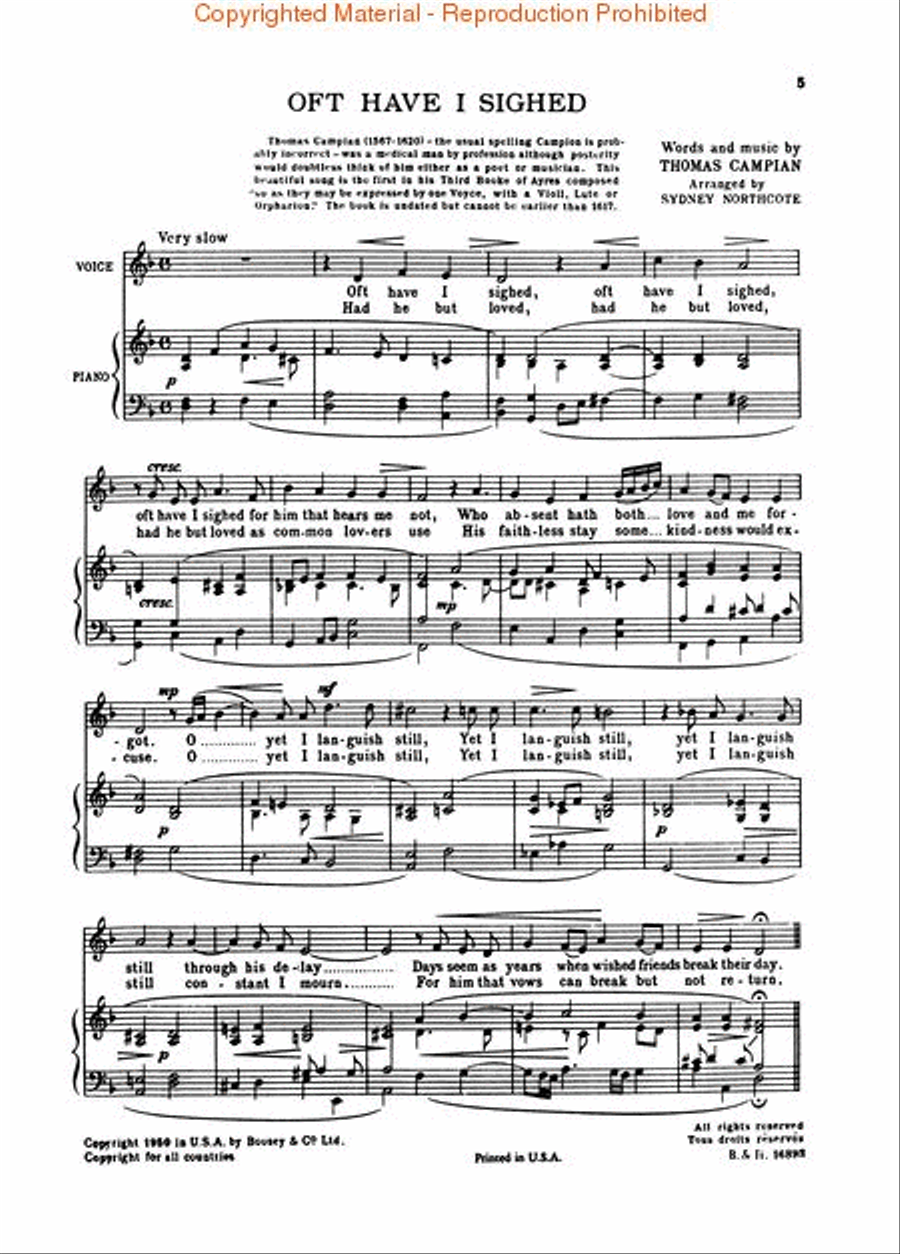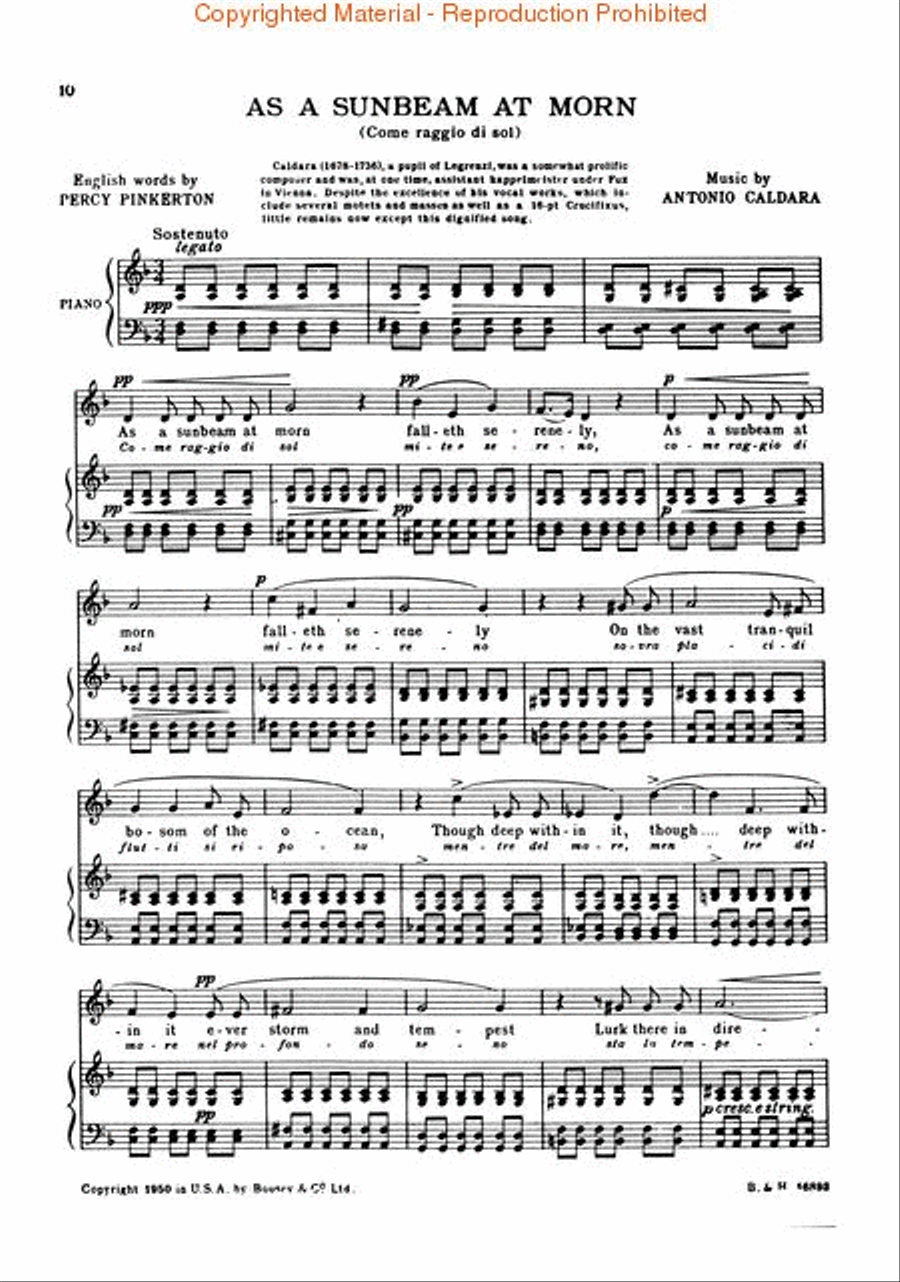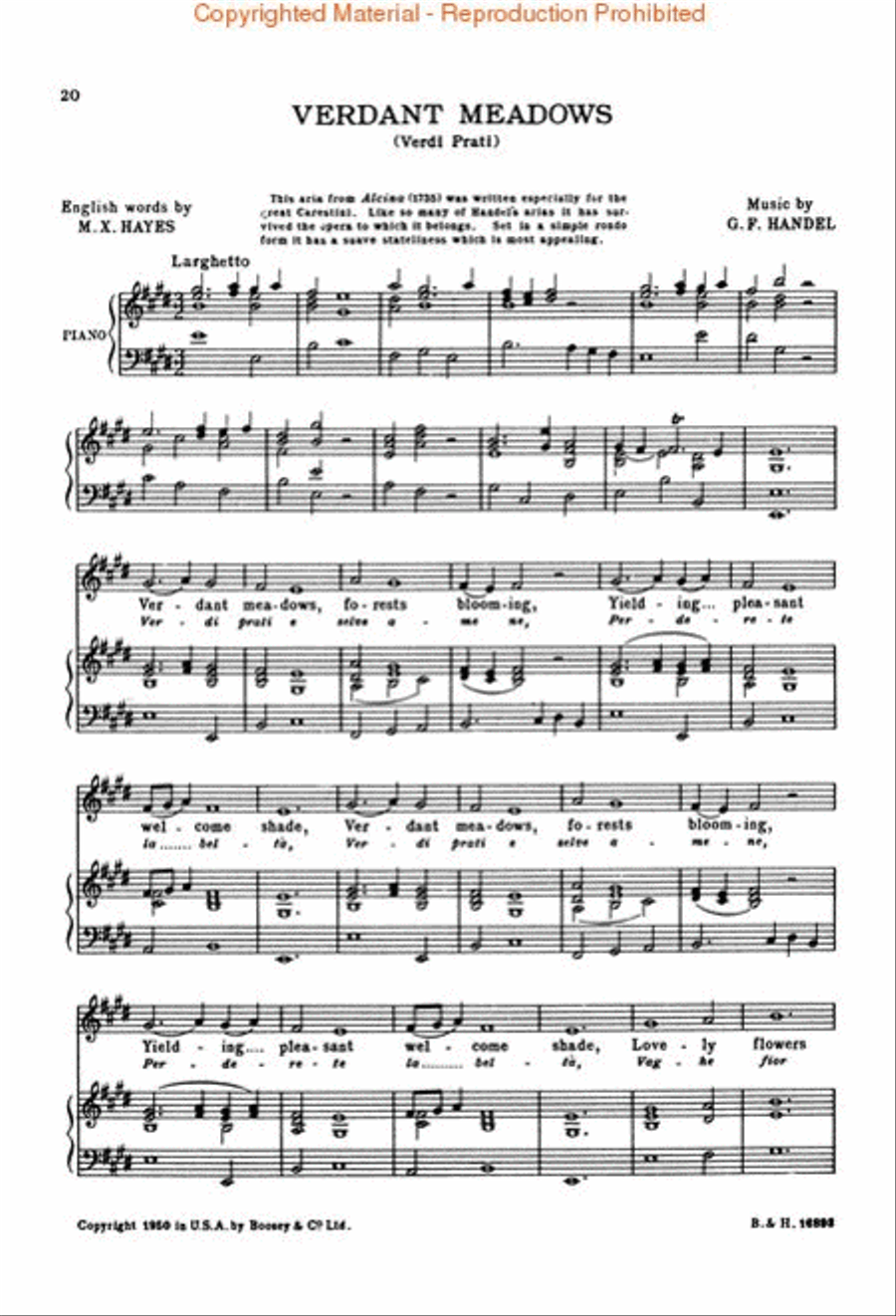 Contralto Songs

The New Imperial Edition
Price reduced from

$22.99

to
$18.39
Available
Ready to ship in 24 hours
Taxes/VAT calculated at checkout.
Detailed Description
Book Only Piano Accompaniment; Voice (Contralto)
SKU: HL.48008368
The New Imperial Edition
. Composed by Various. Edited by Sydney Northcote. Boosey & Hawkes Voice. Classical, Collection. 110 pages. Boosey & Hawkes #M051904204. Published by Boosey & Hawkes (HL.48008368).
ISBN 9781540056351. UPC: 073999083682. 9.0x12.0x0.308 inches.
Contents: Adieu (Addio) • As a sunbeam at morn (Come raggio di sol) • Author of all my joys (O del mio dolce ardor) • Cradle song (Bei der Wiege) • Dearest Consort (Cara Sposa) • Death and the maiden (Der Tod und das Mädchen) • Dewy Violets (La Violette) • The Enchantress • Hark! What I tell to thee • How changed the vision (Cangio d'aspetto) • How few the joys • Like any foolish moth I fly (Qual farfalleta amante) • Litany (Litanei) • Love triumphant (Von ewiger Liebe) • Mignon's Song (Mignon's Leid) • My soul is dark (Mein Herz ist schwer) • Nay though my heart should break (Nur wer die Sehnsucht kennt) • A Night in May (Die Mainacht) • O can ye sew cushions • Oft have I sighed • O my deir hert • The Praise of God (Der Ehre Gottes aus der Natur) • Sapphic Ode (Sapphische Ode) • Sea wrack • Serenade (Quand tu chantes) • To music (An die Musik) • Verdant Meadows (Verdi Prati) • Where corals lie • The Willow Song • With a swanlike beauty gliding (Quando miro quel bel ciglio).
Song List (30)
Adieu (Addio) (Mozart)
As A Sunbeam At Morn (Come Raggio Di Sol) (Caldara)
Author of All My Joys (O Del Mio Dolce Ardor) (Gluck)
Cradle Song (Bei Der Wiege) (Mendelssohn)
Dearest Consort (Cara Sposa) (Handel)
Hark! What I Tell to Thee (Haydn)
How Changed the Vision (Handel)
How Few the Joys (Rachmaninoff)
Like Any Foolish Moth I Fly (Qual Farfalleta Amante) (Scarlatti, D.)
Litany (Litanei) (Schubert)
Love Triumphant (Von Ewiger Liebe) (Brahms)
Mignon's Song (Mignon's Lied) (Liszt)
My Soul Is Dark (Mein Herz Ist Schwer) (Schumann)
Nay Though My Heart Should Break (Nur Wer Die Sehnsucht Kennt) (Tschaikowsky)
O Can Ye Sew Cushions (Britten)
Oft Have I Sighed (Campian)
O, My Deir Hert (Cradle Song) (Howells)
Sapphic Ode (Sapphische Ode) (Brahms)
Sea Wrack (Harty)
Serenade (Quand Tu Chantes) (Gounod)
To Music (an Die Musik) (Schubert)
Verdant Meadows (Verdi Prati) (Handel)
Where Corals Lie (from 'sea Pictures') (Elgar)
With A Swanlike Beauty Gliding (Quando Miro Quel Bel Ciglio) (Mozart)
DEWY VIOLETS (LA VIOLETTE) (SCARLATTI, A.)
ENCHANTRESS, THE (HATTON)
NIGHT IN MAY, A (DIE MAINACHT) (BRAHMS)
PRAISE OF GOD, THE (DIE EHRE GOTTES AUS DER NATUR)(BEETHOVEN)
WILLOW SONG, THE (SULLIVAN)
DEATH AND THE MAIDEN (DER TOD UND DAS MÄDCHEN) (SCHUBERT)