Concerto for Bassoon and Orchestra B flat major, KV 191(186e)

Konzert fur Fagott und Orchester KV 191 (186d)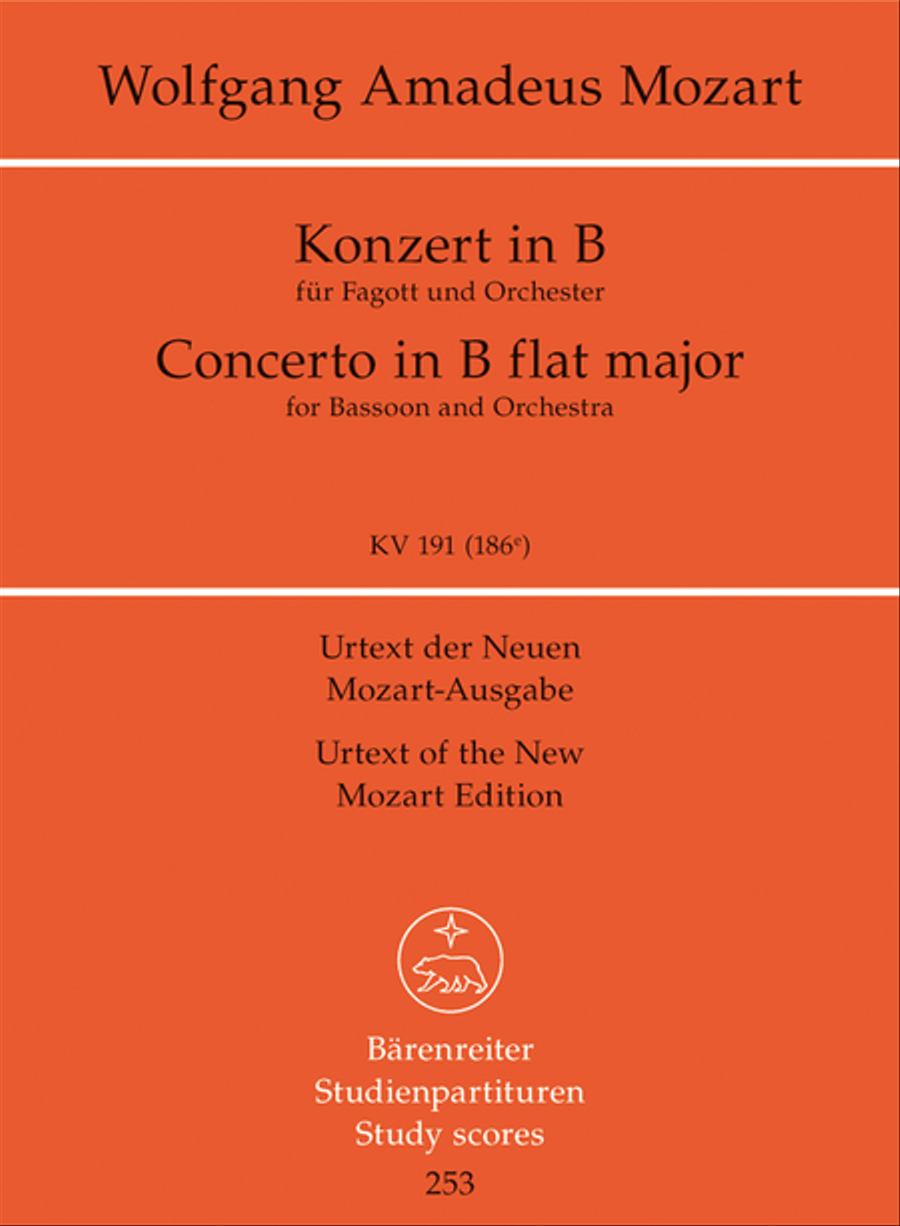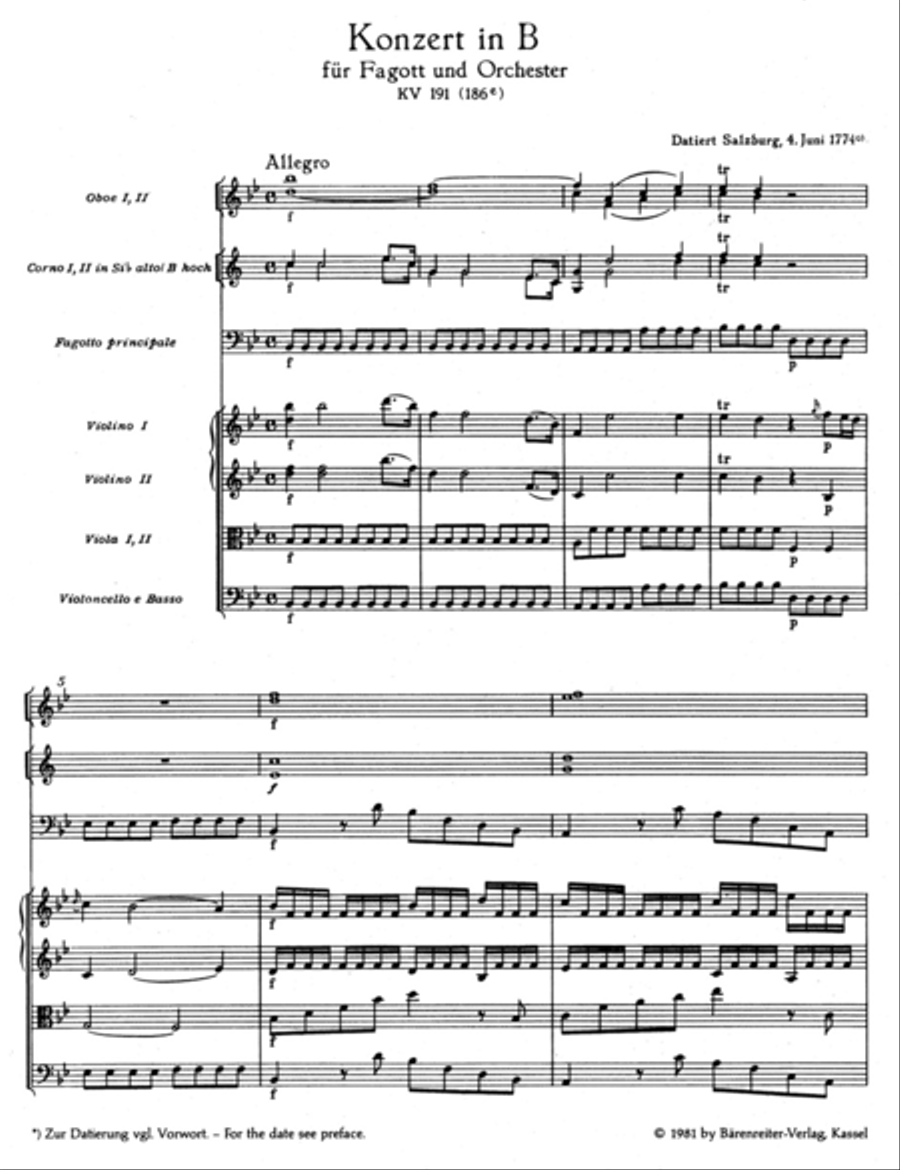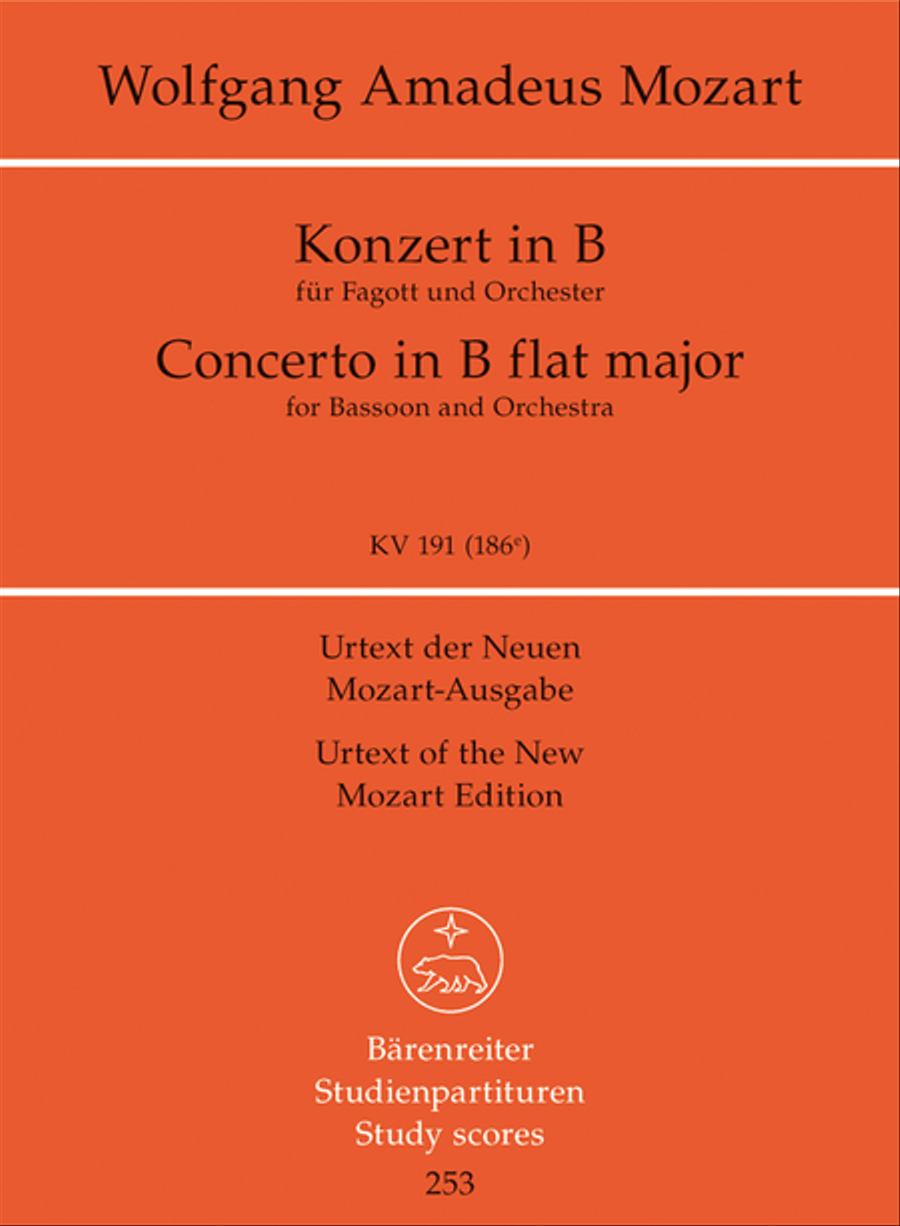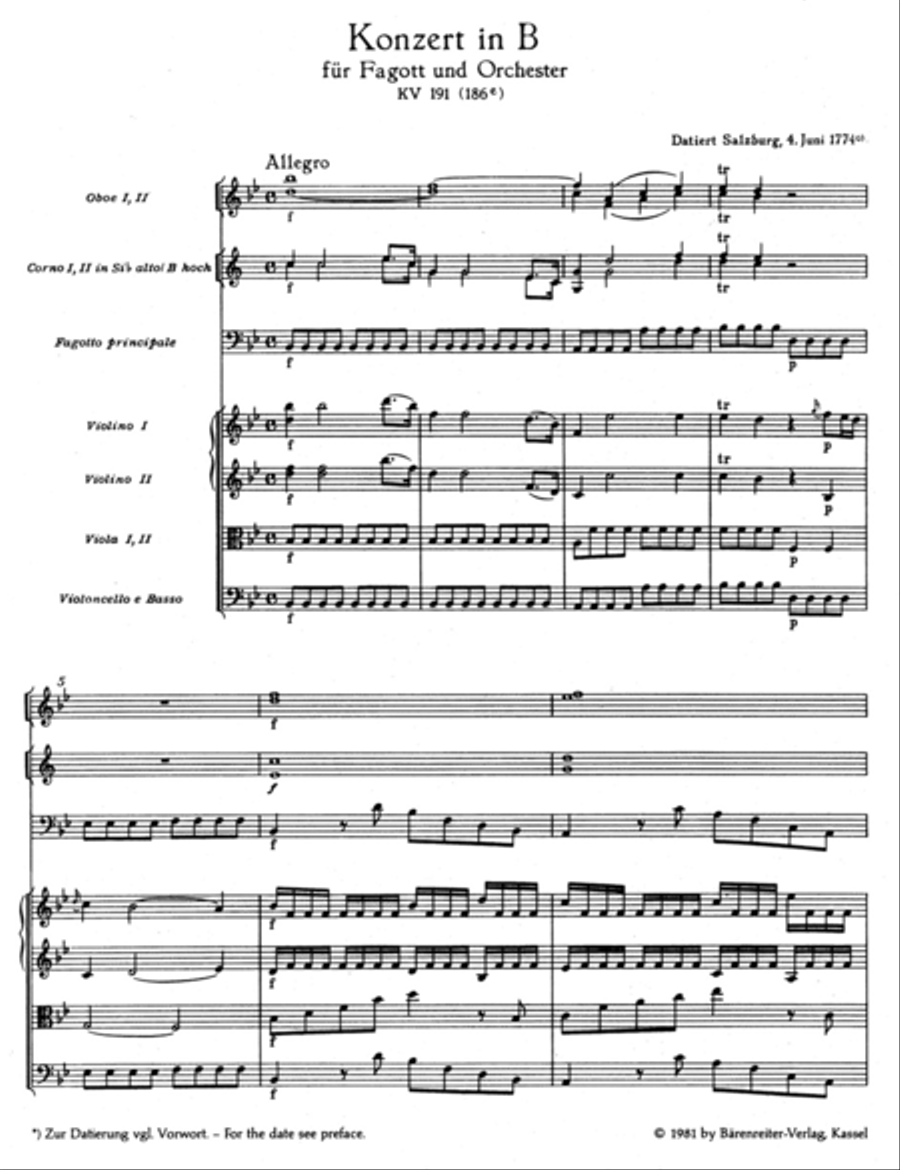 Concerto for Bassoon and Orchestra B flat major, KV 191(186e)

Konzert fur Fagott und Orchester KV 191 (186d)
Price reduced from

$12.95

to
$12.30
Available
Ready to ship in 1 to 2 weeks
Taxes/VAT calculated at checkout.
Detailed Description
Bassoon solo/orchestra (bassoon-solo, 2 Ob, 2 Hn, Str) - Level 4
SKU: BA.TP00253
Konzert fur Fagott und Orchester KV 191 (186d)
. Composed by Wolfgang Amadeus Mozart. Edited by Franz Giegling. This edition: urtext edition. Stapled. Barenreiter Urtext. Study score. KV 191. Duration 30 minutes. Baerenreiter Verlag #TP00253_00. Published by Baerenreiter Verlag (BA.TP00253).
ISBN 9790006202218. 22.5 x 16.5 cm inches. Key: B-flat major.
Throughout his career Mozart had a special feeling for the wind instruments. Not only did he add a distinctive flavor to the wind band in his orchestral music - indeed, his writing for winds became a defining and inimitable feature of his music - he also wrote compositions for wind players in his circle of friends.

The autograph score has disappeared, and all that has come down to us is a set of printed parts published by Andre in Offenbach for the first time.

This is Mozart's very first wind concerto altogether.

The relation between the solist and the orchestra is not so much one of opposition as of complementarity, the bassoon embroidering the bass line in ,,leaps and runs"in much the same manner as, say, figured basses were once treated by the viola da gamba. The solo part, rather than being virtuoso and domineering, enters into a dialogue with the ,,lively participation of the orchestra".

About Barenreiter Urtext
What can I expect from a Barenreiter Urtext edition?
MUSICOLOGICALLY SOUND
- A reliable musical text based on all available sources
- A description of the sources
- Information on the genesis and history of the work
- Valuable notes on performance practice
- Includes an introduction with critical commentary explaining source discrepancies and editorial decisions

... AND PRACTICAL
- Page-turns, fold-out pages, and cues where you need them
- A well-presented layout and a user-friendly format
- Excellent print quality
- Superior paper and binding