Ballet Music: Les Corsaires (Vienna 1759) / Le Prix de la danse (Vienna 1759) / Le Berger magicien (Vienna 1759) / Les Miquelets espagnols (Vienna 1759) / Le Naufrage (Vienna 1759) / Les Faunes (Vienna 1760) / Les Trois Couleurs (Vienna 1760)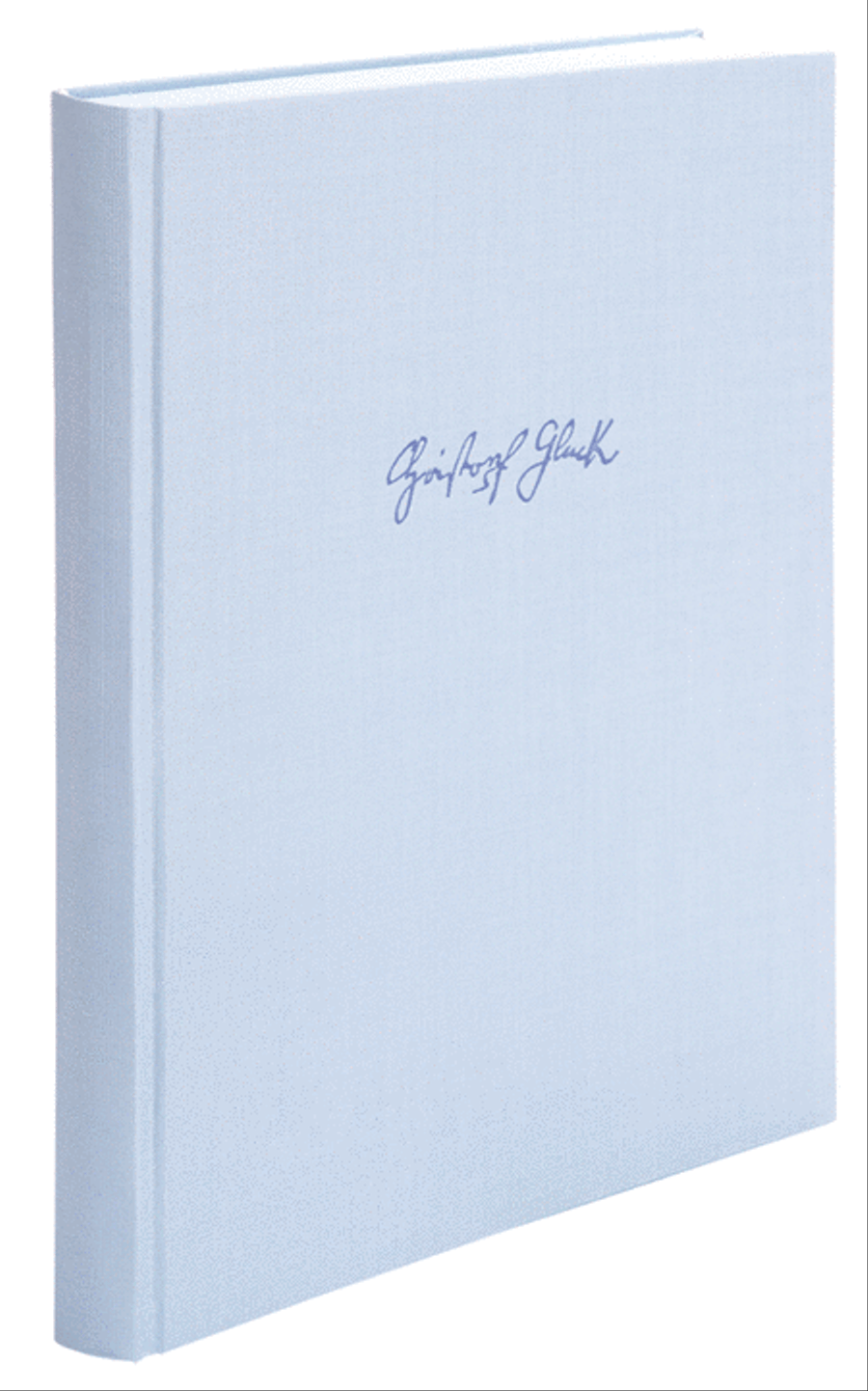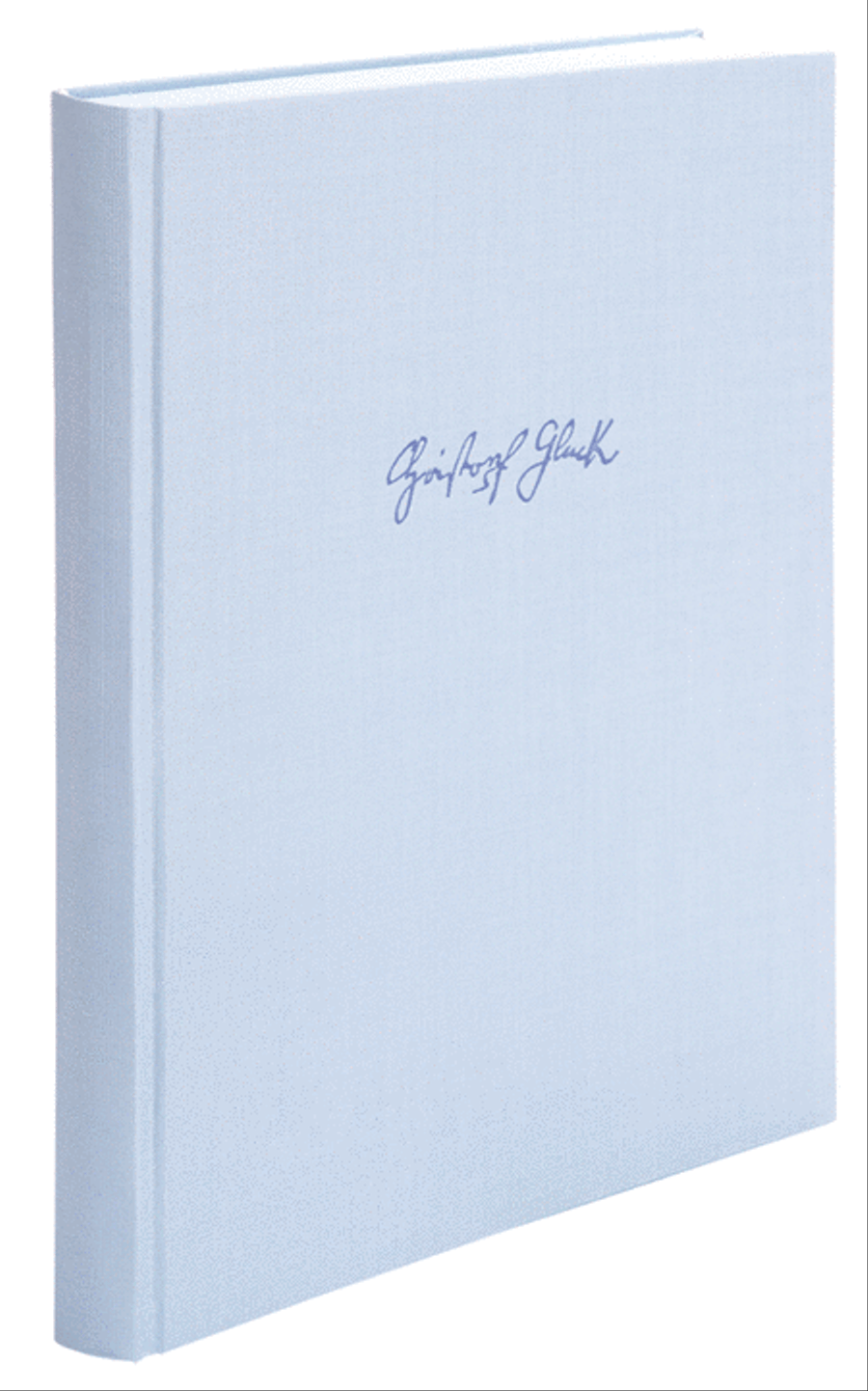 Ballet Music: Les Corsaires (Vienna 1759) / Le Prix de la danse (Vienna 1759) / Le Berger magicien (Vienna 1759) / Les Miquelets espagnols (Vienna 1759) / Le Naufrage (Vienna 1759) / Les Faunes (Vienna 1760) / Les Trois Couleurs (Vienna 1760)


Price reduced from

$482.95

to
$458.80
Available
Ready to ship in 1 to 2 weeks
Taxes/VAT calculated at checkout.
Detailed Description
(Orchestra)
SKU: BA.BA05819-01
Composed by Christoph Willibald Von Gluck. Edited by Ingeborg Zechner. This edition: complete edition, urtext edition. Linen. Christoph Willibald Gluck. Samtliche Werke II/4. Continuo realization: Thomas Hauschka. Complete edition, Score, anthology. Baerenreiter Verlag #BA05819_01. Published by Baerenreiter Verlag (BA.BA05819-01).
ISBN 9790006567423. 33 x 26 cm inches. Preface: Grund, Vera / Zechner, Ingeborg.
This volume is the second of three planned volumes of ballet music composed between 1759 and 1769 in Vienna. They represent only a small portion of Viennese ballet music attributed to Gluck for which musical sources have been preserved. The volumes form a compendium that offers comprehensive editorial coverage of Gluck's activities as"Compositore von der Music zu denen Balletten"(composer of the music to the ballets). The present volume contains compositions from the years 1759 and 1760 (and, accordingly, the 1759/60 and 1760/61 seasons).

The ballets have been passed down only as sets of parts. They were commissioned by Count Joseph Adam Prince of Schwarzenberg and originated around the time of the premiere performances from the workshops of Viennese copyists. Today, they are housed in the State Regional Archive Cesky Krumlov (with the exception of the sinfonia for"Le Prix de la Danse", which has also been handed down as a composition by Ignaz Holzbauer.)

The ballet music works consist of a series of mostly short but occasionally lengthier movements that can be repeated or joined into larger musical units."Les Corsaires"and"Le Prix de la Danse"were both premiered in December 1759 at the Karntnertortheater in Vienna with choreographies by Charles Bernardi, while Gasparo Angioloni most likely created the choreographies for"Le Berger magicien","Les Miquelets espagnols", and"Le Naufrage"(premiered in 1759 at the Burgtheater), as well as those for"Les Faunes"and"Les Trois Couleurs"(premiered in 1760 at the same venue).The two Bernardi ballets are the only examples for which scenic descriptions have been recorded in the chronicle of theatrical performances by court dancer and ballet master Philipp Gumpenhuber. However, telling titles and works with similar contents help to reconstruct the thematic orientation of the respective ballets.

About Barenreiter Urtext
What can I expect from a Barenreiter Urtext edition?
MUSICOLOGICALLY SOUND
- A reliable musical text based on all available sources
- A description of the sources
- Information on the genesis and history of the work
- Valuable notes on performance practice
- Includes an introduction with critical commentary explaining source discrepancies and editorial decisions

... AND PRACTICAL
- Page-turns, fold-out pages, and cues where you need them
- A well-presented layout and a user-friendly format
- Excellent print quality
- Superior paper and binding