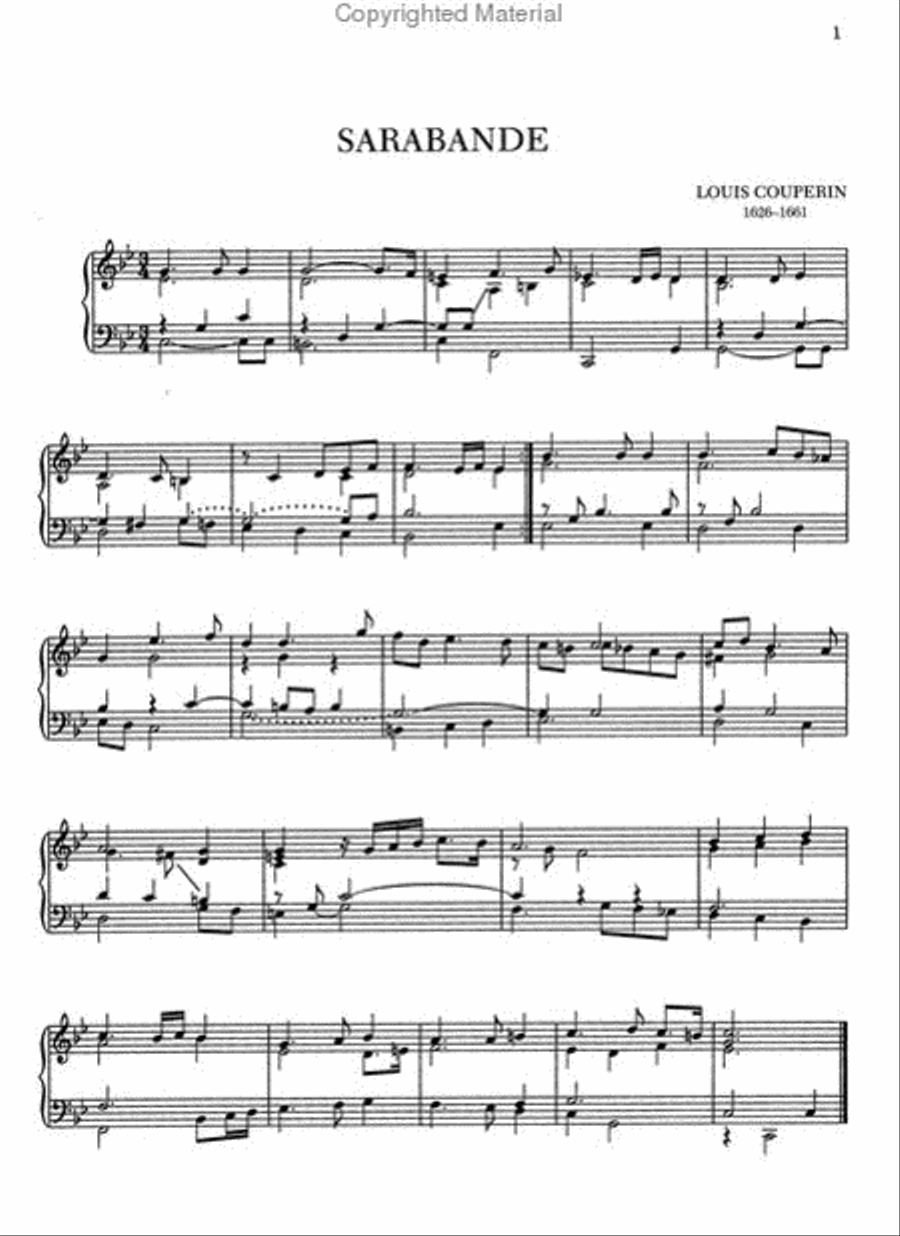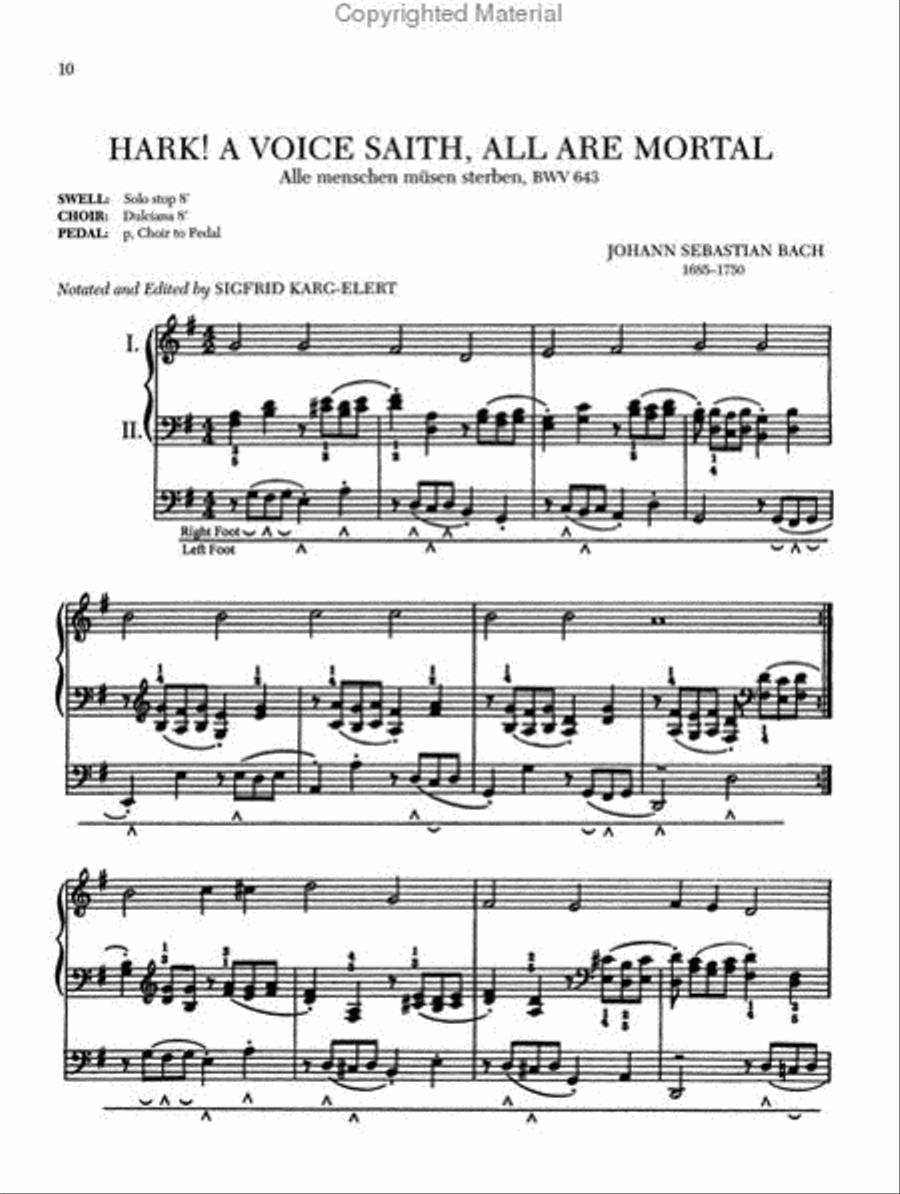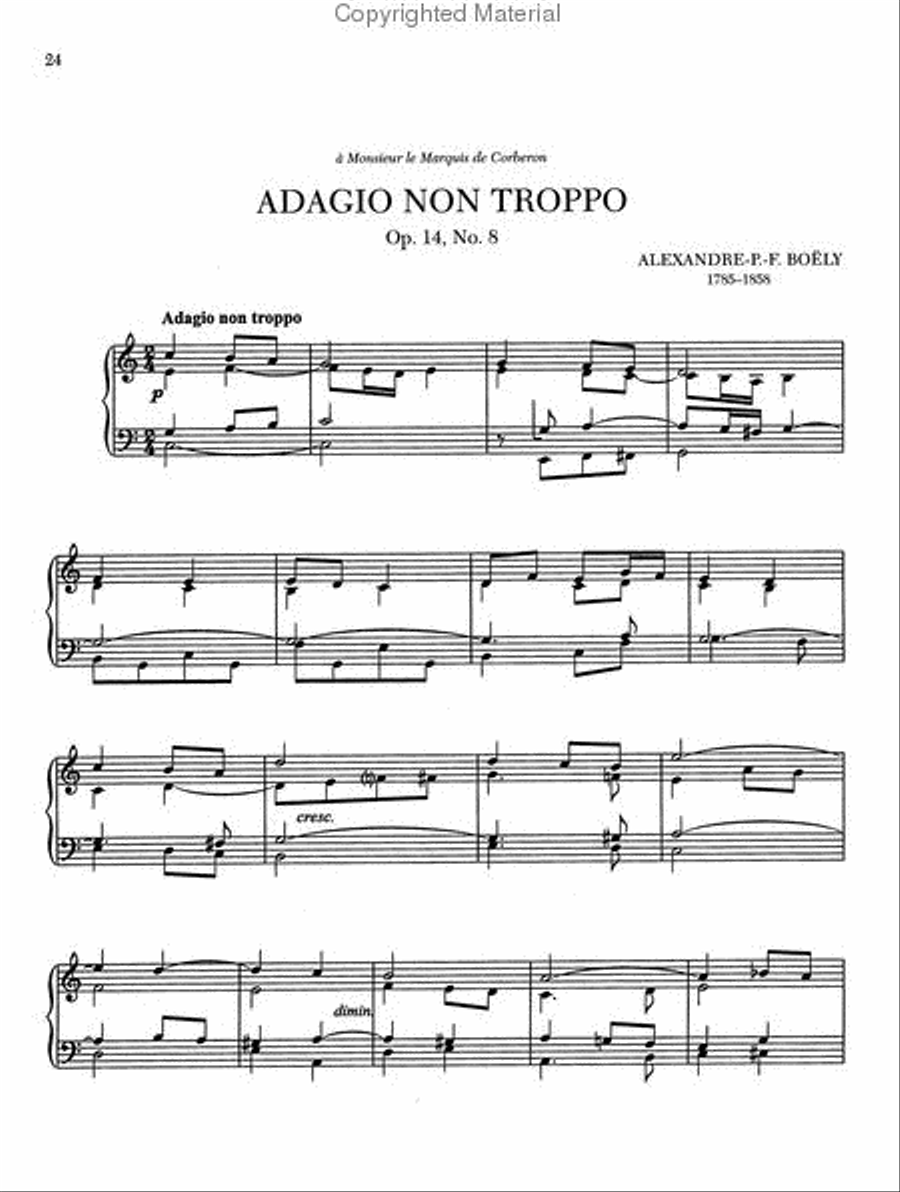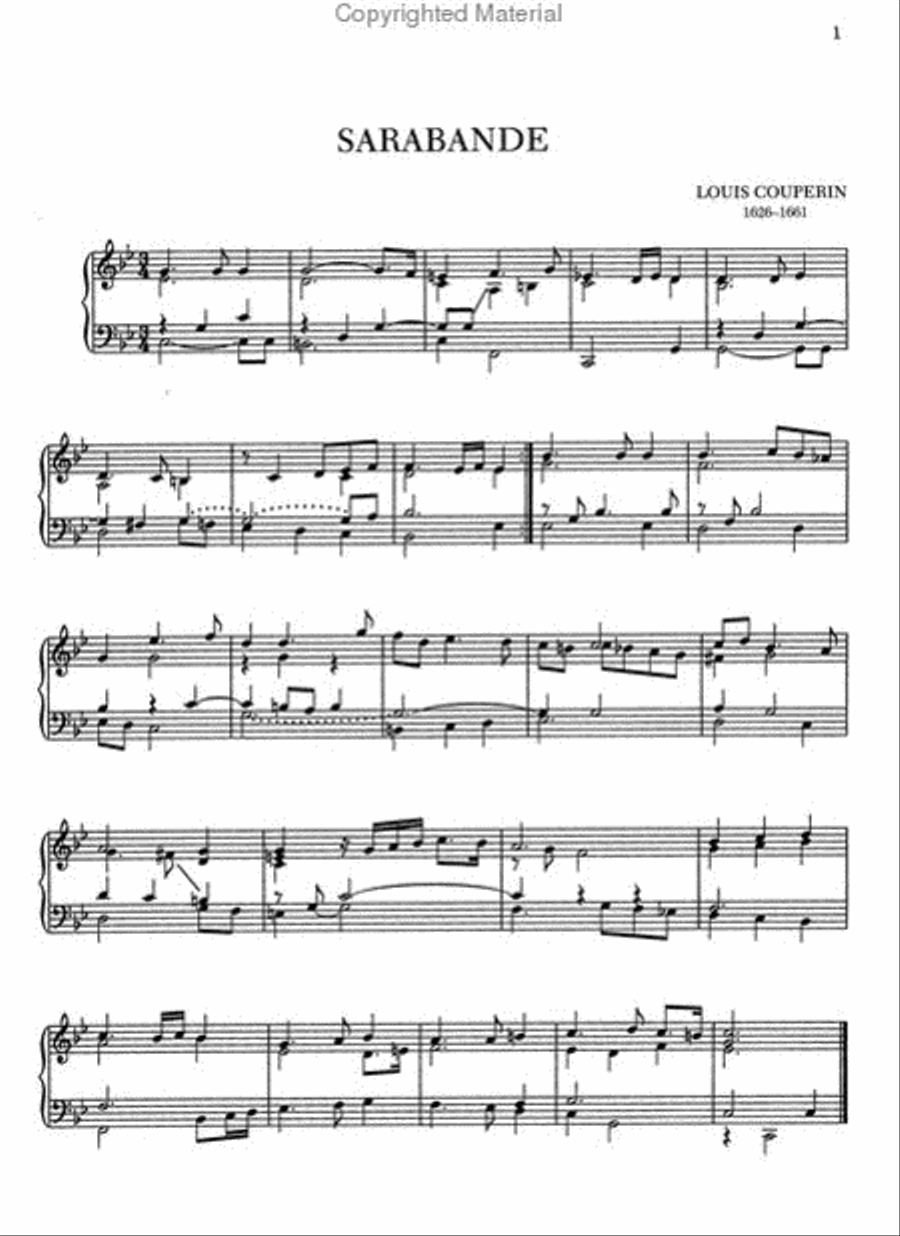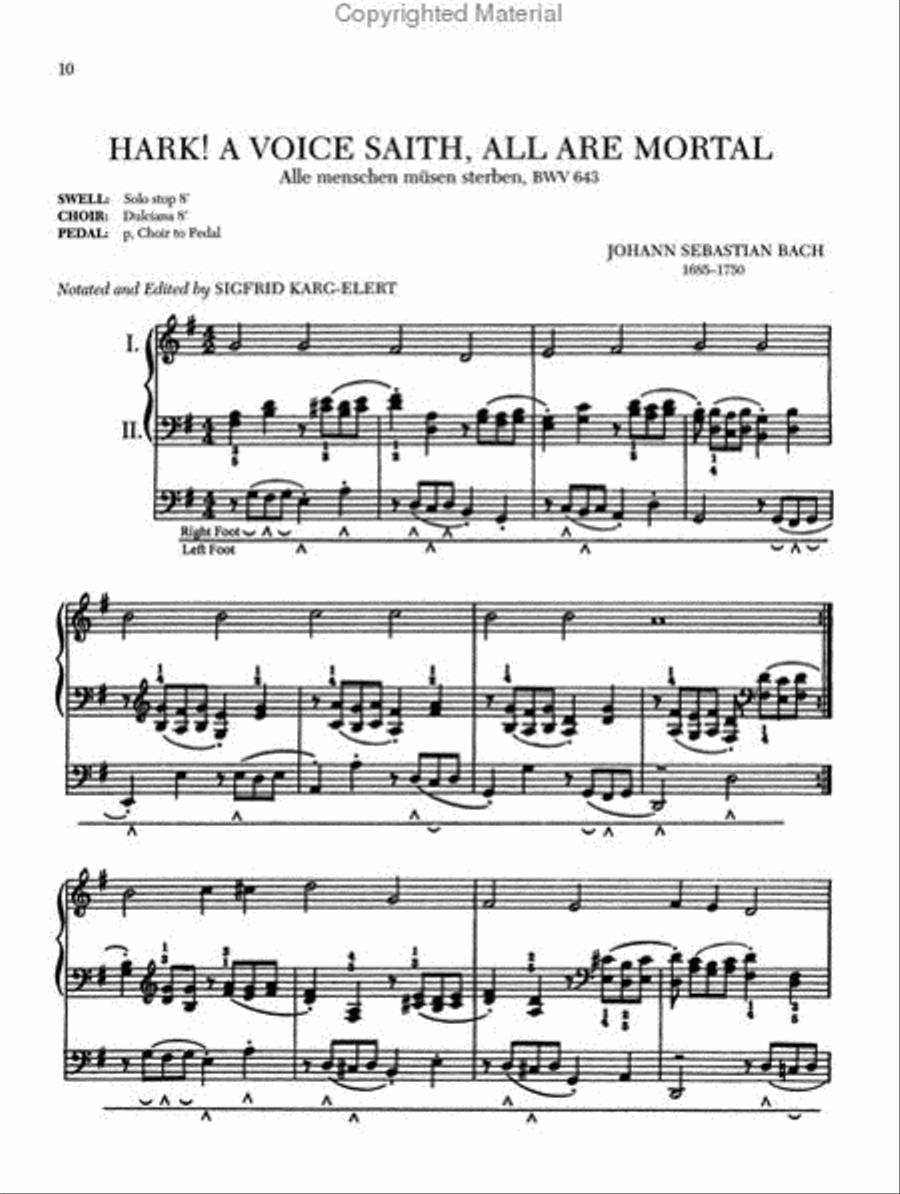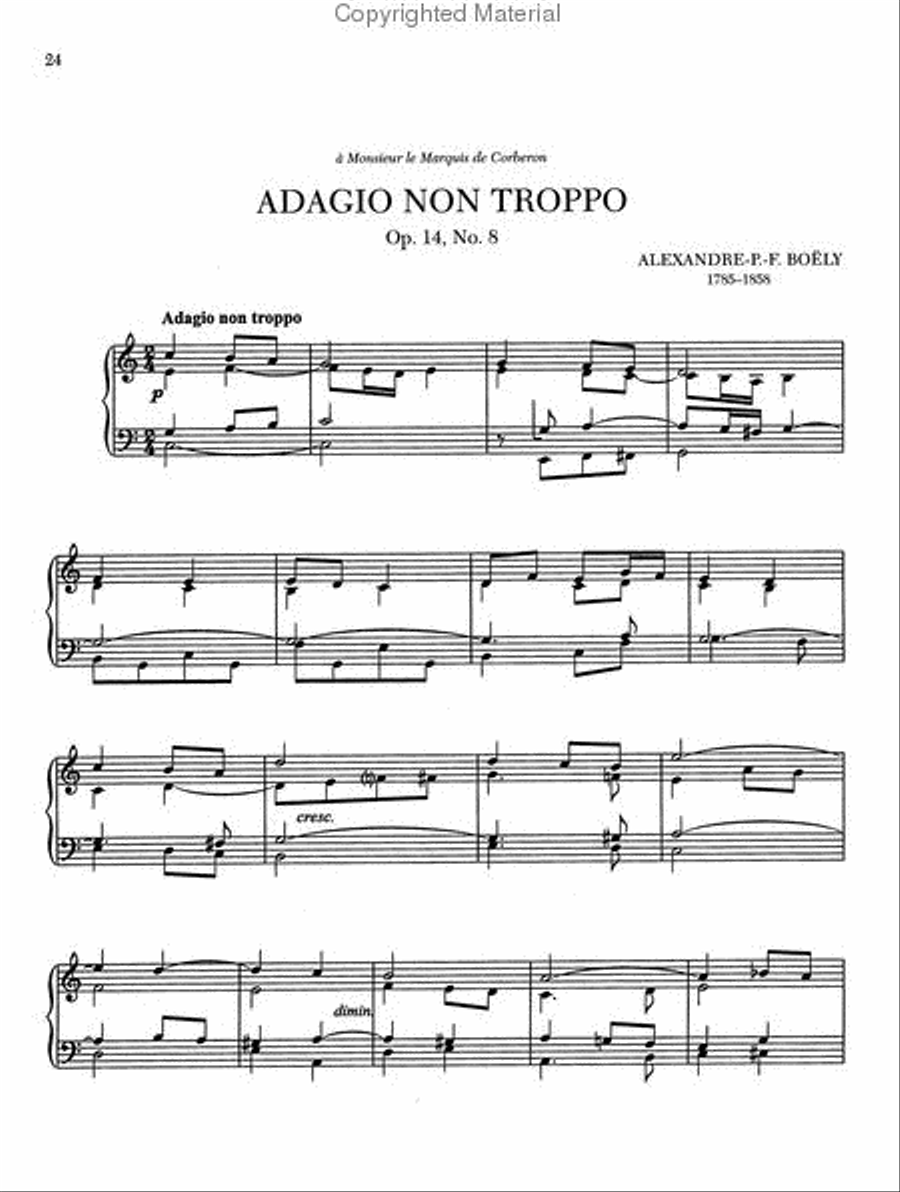 Available
Ready to ship in 1 to 2 weeks
Taxes/VAT calculated at checkout.
Detailed Description
Organ
SKU: AP.6-457346
Edited by Rollin Smith. Masterworks; Organ - Method or Collection. Dover Edition. Masterwork. Collection. 128 pages. Dover Publications #06-457346. Published by Dover Publications (AP.6-457346).
ISBN 9780486457346. English.
Suitable for intermediate and experienced organists, this appealing collection features 43 organ works in slow tempo. Its tremendous variety includes pieces by such celebrated composers for organ as J. S. Bach, Guilmant, Vierne, and Widor, as well as works by Brahms, Couperin, Mendelssohn, Mozart, Schumann, Saint-Saens, and others.
Song List (38)
Adagio
Priere, Op. 64, No. 5
Hark! A Voice Saith, All Are Mortal, BWV 643
Three Versets, Op. 34: Recit de Flete harmonique de 4; Verset pour tous les fonds et un Nazard; ChÏur de Voix humaine
Oriental Sketch No. 2 in F Minor
Adagietto, Op. 16, No. 11
Adagio non troppo, Op. 14, No. 8
Preludio
Ah, Holy Jesus, Op. 122, No. 2
Elegy
Sarabande
Solemn Melody
Meditation
Antiphon III, "I am black, but comely, Op. 18", No. 3
Adagio from Fantaisie in C Major, Op. 16
Aria from Orfeo ed Euridice
Meditation from Sonata No. 6, Op. 86; Adagio from Sonata No. 6, Op. 86
Largo from Xerxes
Largo from Symphonic Fantasy for the Aeolian Organ
Do With Me, God, According To Your Goodness, Op. 78, No. 13
At the Grave of Richard Wagner
Adagio from Concerto for Oboe in D Minor
Adagio from Sonata in F Minor, Op. 65, No. 1
Trio in Canon from Orgelschule, Op. 177
Adagio, K. 356
Offertoire
Melodia, Op. 50, No. 11
Adagio from Symphony No. 3 in C Minor, Op. 78
Prelude
Canon in B Major, Op. 56, No. 6
In Summer
Trio on "O Sacred Head Surrounded," from Six Chorale Trios, Op. 7, No. 1
Larghetto from Dix Pieces en style libre, Op. 21
Prelude Funebre, Op. 4
Largo from Concerto in Bb Major, La Stravaganza, Op. 4, No. 1
Larghetto from Voluntary in G Minor, Op. 6, No. 9
Larghetto in F# Minor
Adagio from Symphonie No. 5, Op. 42-1