30 Chorale Preludes on Well-known Hymn Tunes for Organ, Book 1

10 Preludes Op. 68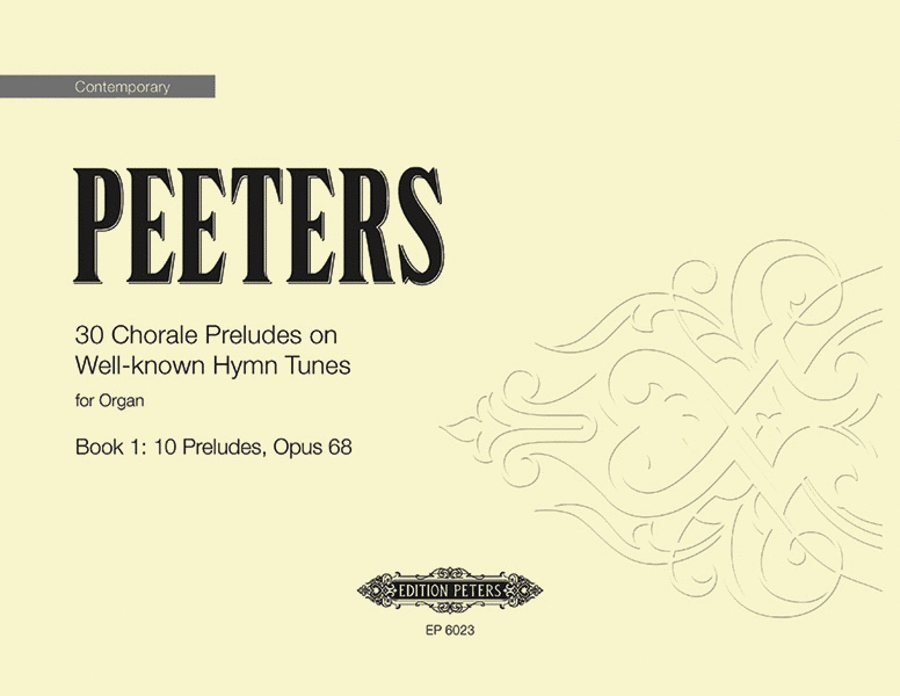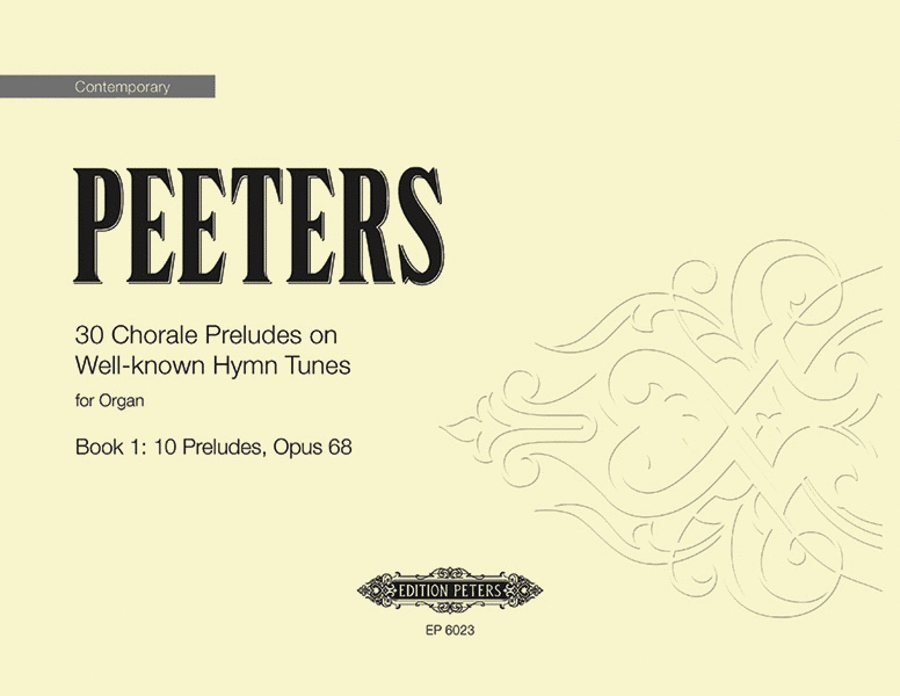 30 Chorale Preludes on Well-known Hymn Tunes for Organ, Book 1

10 Preludes Op. 68
Available
Ready to ship in 1 to 2 weeks
Taxes/VAT calculated at checkout.
Detailed Description
Organ
SKU: PE.EP6023
10 Preludes Op. 68
. Composed by Flor Peeters. Organ (Solo). Edition Peters. Modern, Christmas. Book. 44 pages. Edition Peters #98-EP6023. Published by Edition Peters (PE.EP6023).
ISBN 9790300706870. English.
Contents -- Praise The Almighty, My Soul Adore Him (Lobe den Herren, o meine Seele); O God, Thou Faithful God (O Gott, Du frommer 15~ Gott); Now Rest Beneath Night's Shadow (Nun ruhen alle Waelder); Abide, Dearest Jesus (Ach bleib' mit deiner Gnade); Wake, Awake, For Night Is Flying (Wachet auf, ruft uns die Stimme); Jesus, Priceless Treasure (Jesu, meine Freude); How Lovely Shines The Morning Star (Wie schoen leuchtet der Morgenstern); Lord, Keep Us Steadfast In Thy Word (Erhalt uns, Herr, bei Deinem Wort); Oh, That I Had A Thousand Voices (O dass ich tausend Zungen haette); All Depends On Our Possessing (Alles ist an Gottes Segen)

10 Chorale Preludes On Well-known Hymn Tunes (includes two suitable for Christmas).
Song List (10)
Praise The Almighty, My Soul Adore Him (Lobe den Herren, o meine Seele)
O God, Thou Faithful God (O Gott, Du frommer Gott)
Now Rest Beneath Night's Shadow (Nun ruhen alle Waelder)
Abide, Dearest Jesus (Ach bleib' mit deiner Gnade)
Wake, Awake, For Night Is Flying (Wachet auf, ruft uns die Stimme)
Jesus, Priceless Treasure (Jesu, meine Freude)
How Lovely Shines The Morning Star (Wie schoen leuchtet der Morgenstern)
Lord, Keep Us Steadfast In Thy Word (Erhalt uns, Herr, bei Deinem Wort)
Oh, That I Had A Thousand Voices (O dass ich tausend Zungen haette)
All Depends On Our Possessing (Alles ist an Gottes Segen)