Trio for Piano, Violin and Violoncello g minor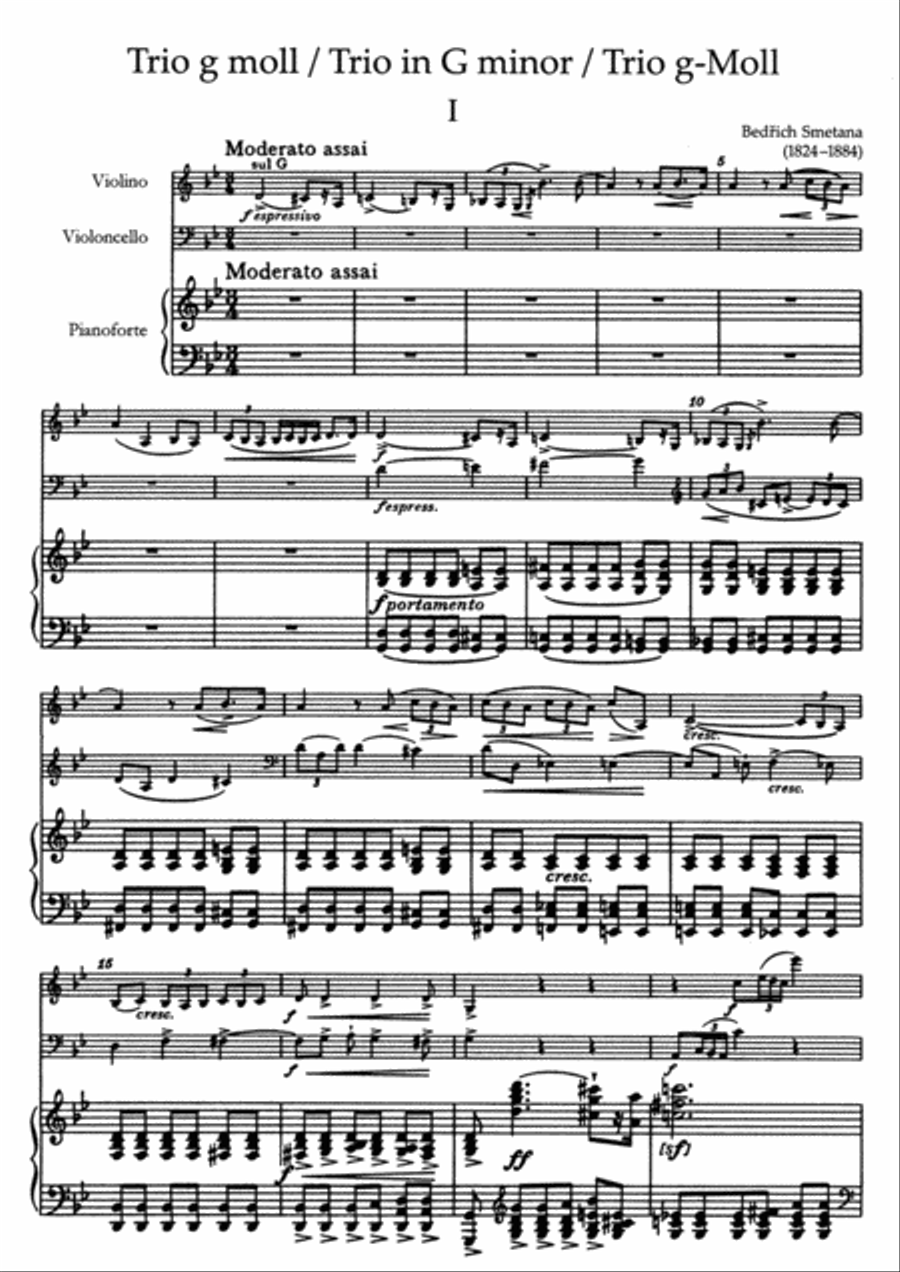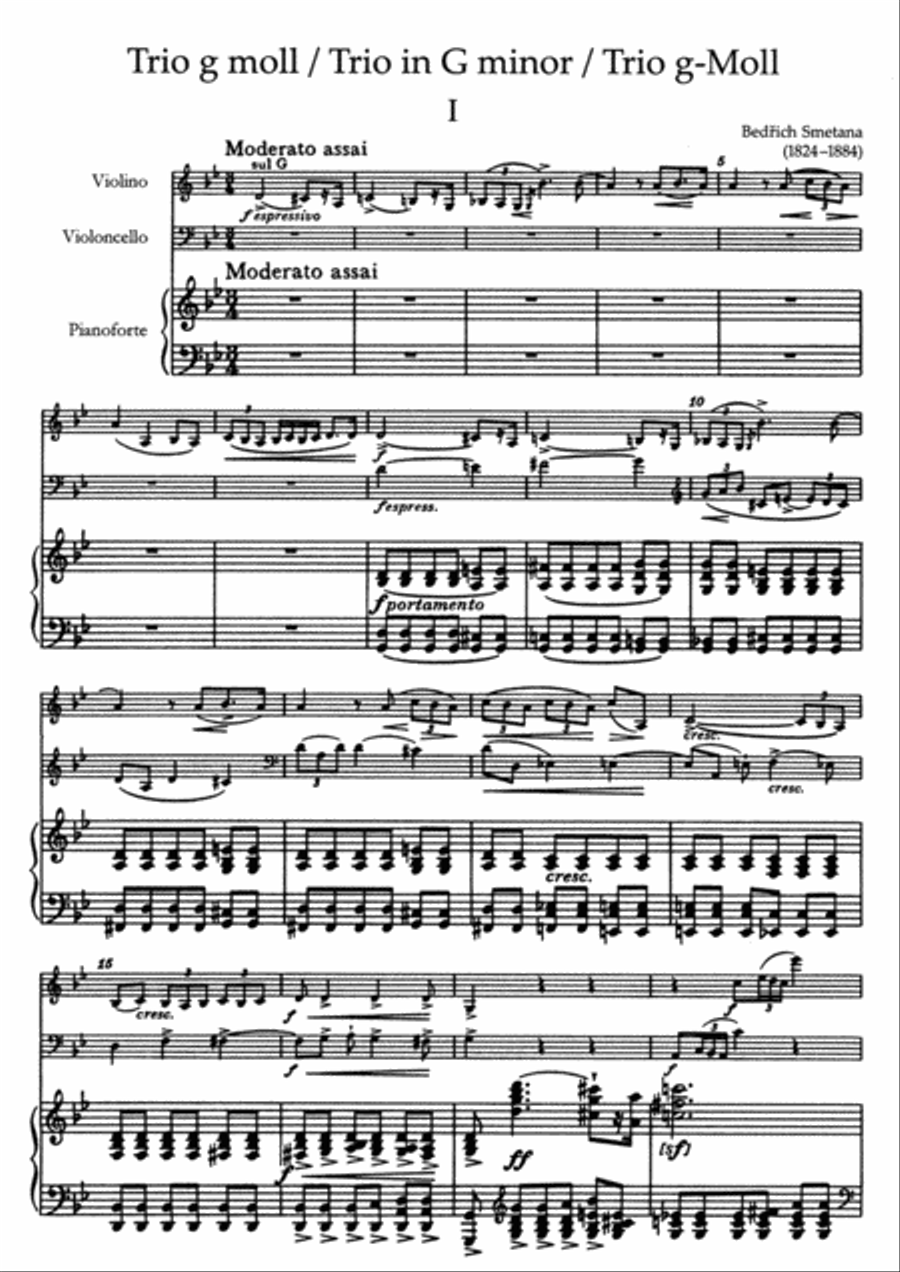 Trio for Piano, Violin and Violoncello g minor


Available
Ready to ship in 1 to 2 weeks
Taxes/VAT calculated at checkout.
Details
Format
Score and Parts
Set of Parts
Detailed Description
Piano, violin, cello (Piano, Violin, Violoncello)
SKU: BA.BA09518
Composed by Bedrich Smetana. Edited by František Bartoš and Karel Šolc. This edition: urtext edition. Paperback. Barenreiter Urtext. Performance score, Set of parts. Opus 15. Baerenreiter Verlag #BA09518_00. Published by Baerenreiter Verlag (BA.BA09518).
ISBN 9790260102910. 31 x 24.3 cm inches. Key: G minor.
In the context of his complete output, Bedrich Smetana's chamber music has generally been felt to be of lesser importance. However, the modest number of works is deceptive; Smetana took a keen interest in the interpretation and study of chamber music throughout his life. His own compositions were without exception unusual works, which was already evident in the "Piano Trio in G minor" of 1855. He wrote this in memory of his daughter Bedriska who died before her 5th birthday. Smetana ended the composition only three months after her death.

The musical text of the new edition is based on the "Study Edition of the Works of Bedrich Smetana", Volume XV – Chamber Music Works.

About Barenreiter Urtext
What can I expect from a Barenreiter Urtext edition?
MUSICOLOGICALLY SOUND
- A reliable musical text based on all available sources
- A description of the sources
- Information on the genesis and history of the work
- Valuable notes on performance practice
- Includes an introduction with critical commentary explaining source discrepancies and editorial decisions

... AND PRACTICAL
- Page-turns, fold-out pages, and cues where you need them
- A well-presented layout and a user-friendly format
- Excellent print quality
- Superior paper and binding