Tres Cantiones sacrae auf Texte aus den "Confessiones" des Augustinus (1967)

Quis mihi dabit - Ei mihi! - Domine deus, pacem da nobis. Can be used in combination with the "Sonata sacra" for 10 brass instruments (BA 4433)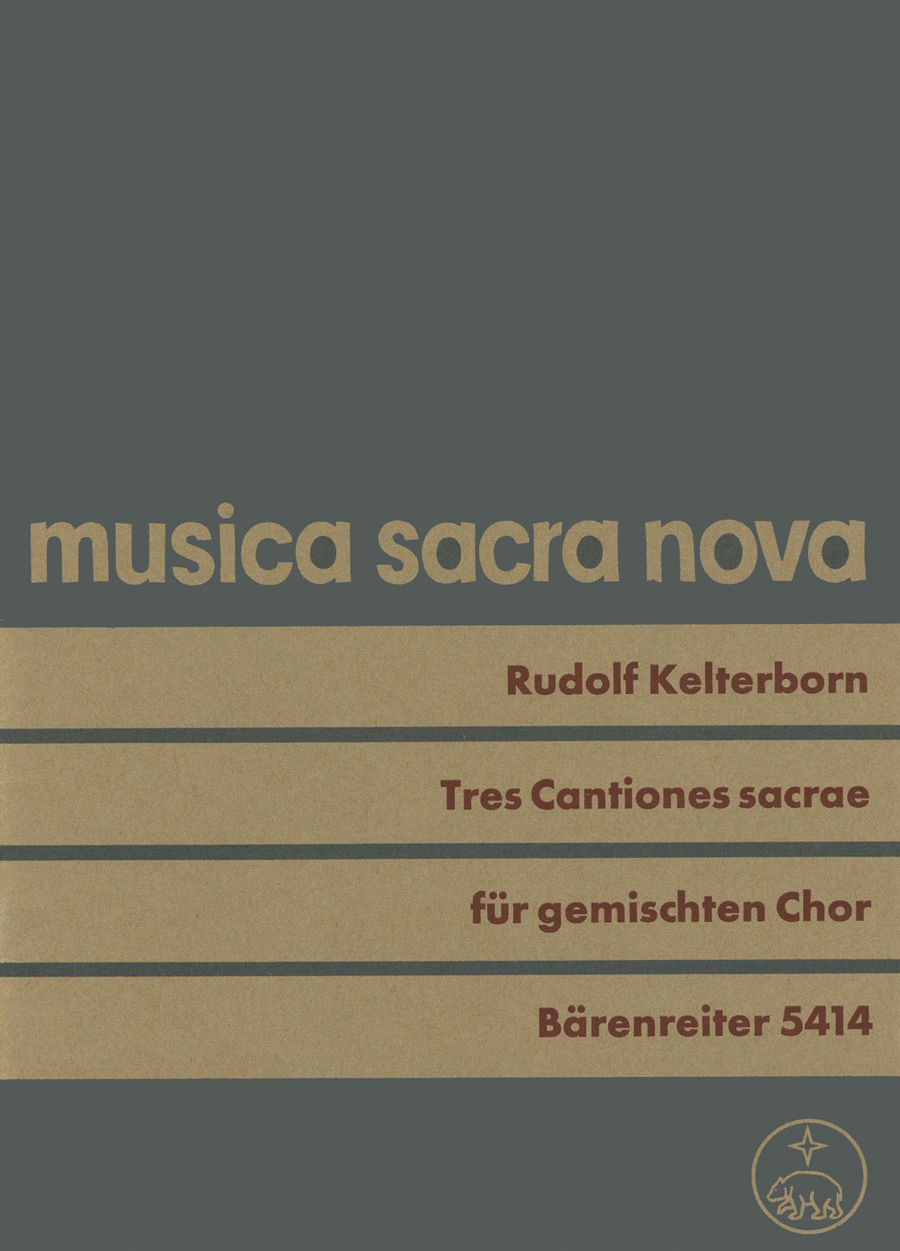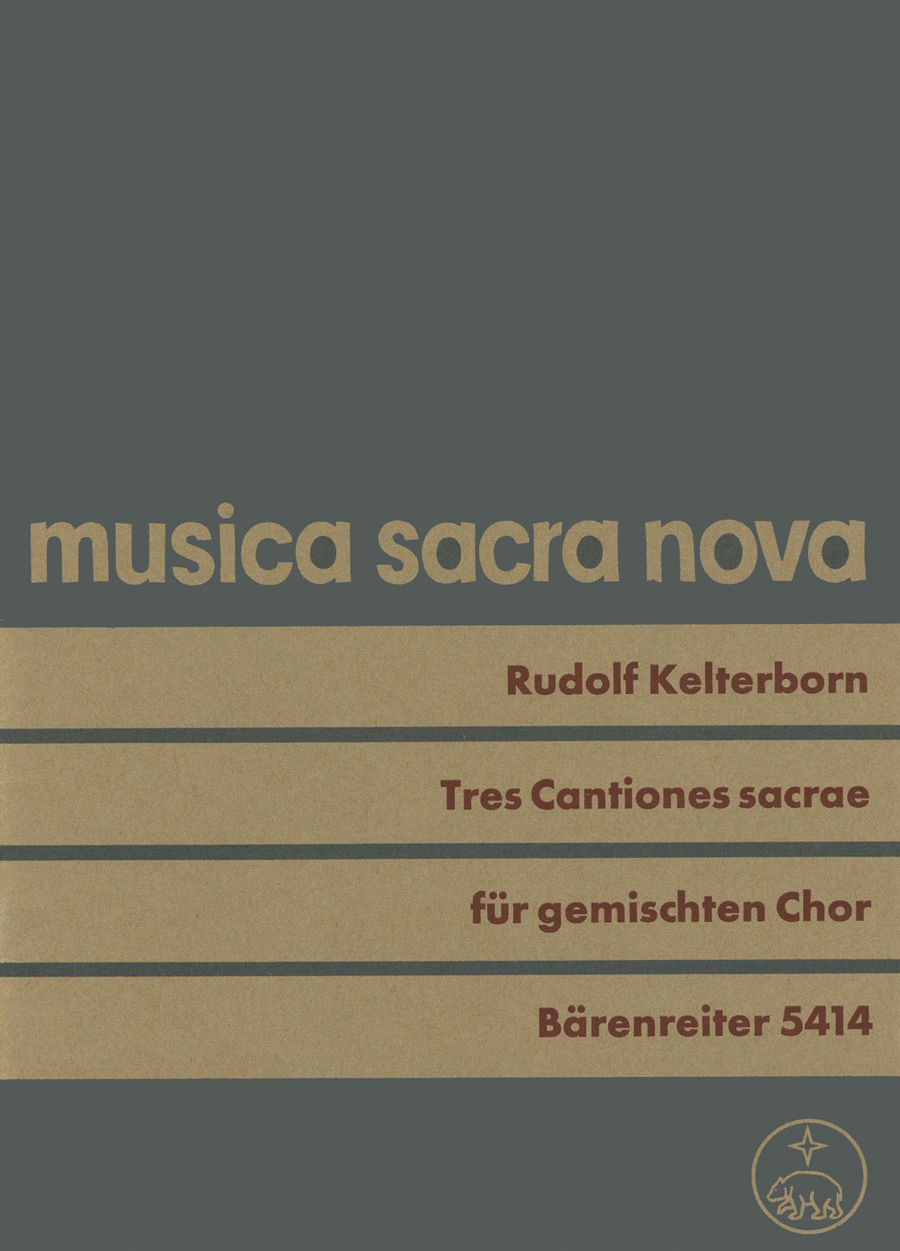 Tres Cantiones sacrae auf Texte aus den "Confessiones" des Augustinus (1967)

Quis mihi dabit - Ei mihi! - Domine deus, pacem da nobis. Can be used in combination with the "Sonata sacra" for 10 brass instruments (BA 4433)
Available
Ready to ship in 1 to 2 weeks
Taxes/VAT calculated at checkout.
Detailed Description
Mixed choir: SSAATTBB - Level 4
SKU: BA.BA05414
Quis mihi dabit - Ei mihi! - Domine deus, pacem da nobis. Can be used in combination with the "Sonata sacra" for 10 brass instruments (BA 4433)
. Composed by Rudolf Kelterborn. Stapled. Musica sacra nova. Choral score. Composed 1967. Baerenreiter Verlag #BA05414_00. Published by Baerenreiter Verlag (BA.BA05414).
ISBN 9790006470877. 29 x 19 cm inches.
World Premiere 12/04/1969, Kassel.