The William Bay Collection - Plectrum Guitar Solo Anthology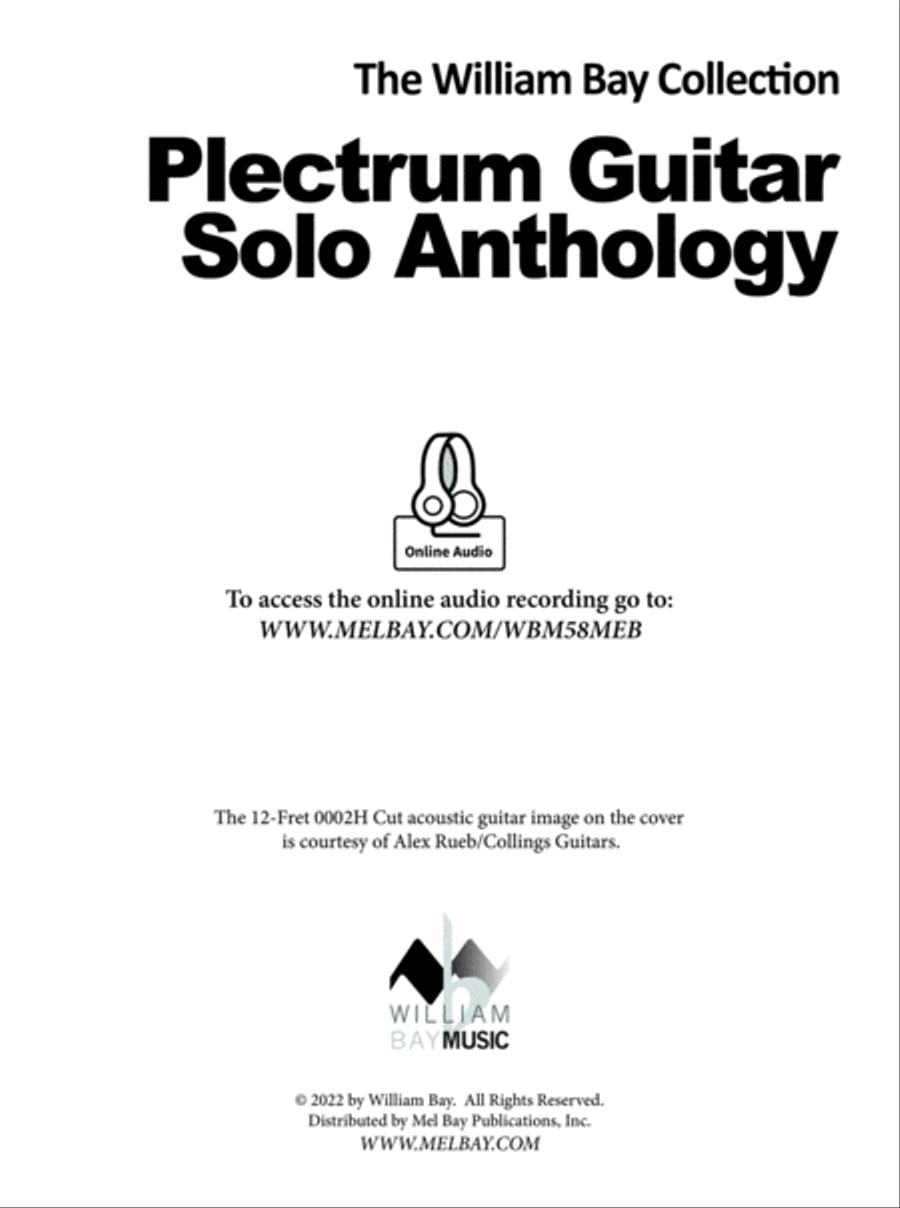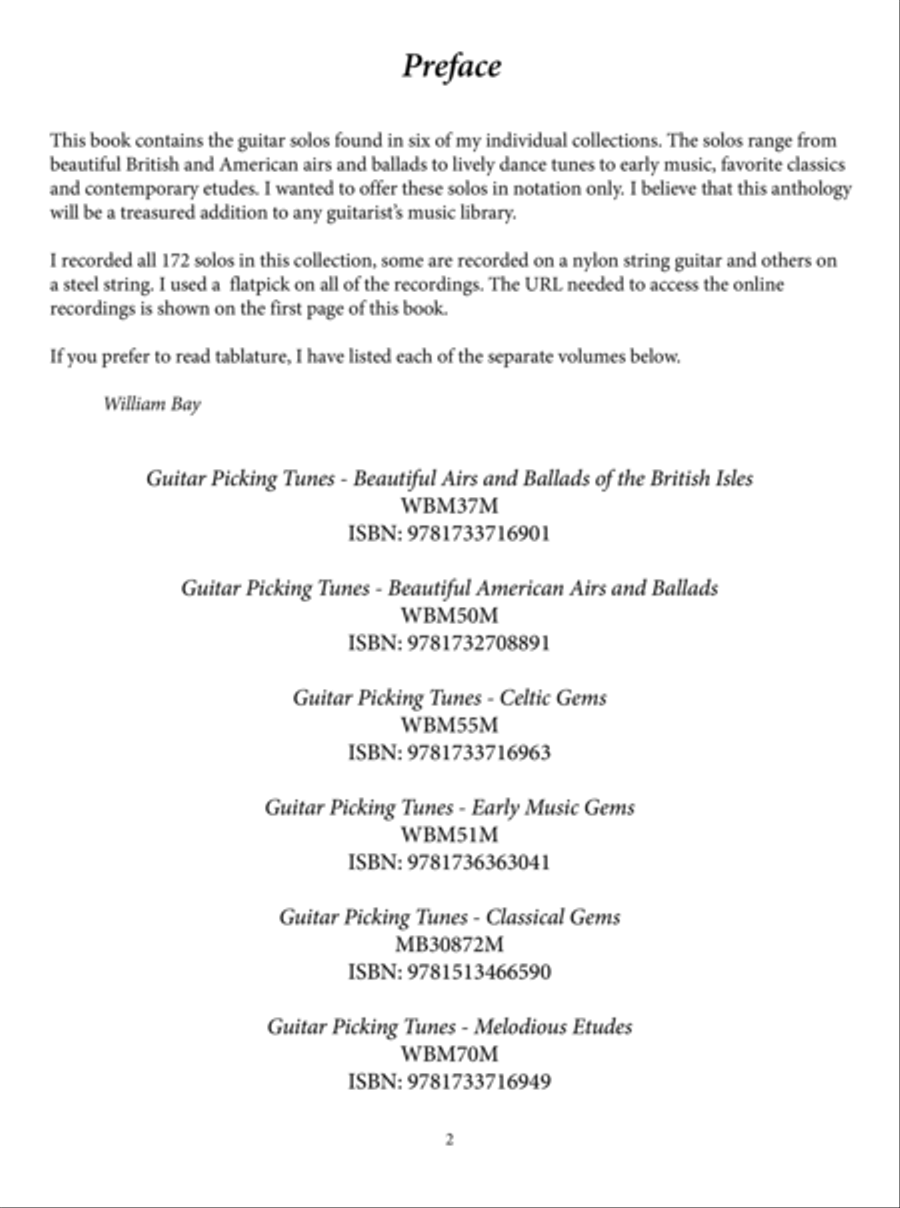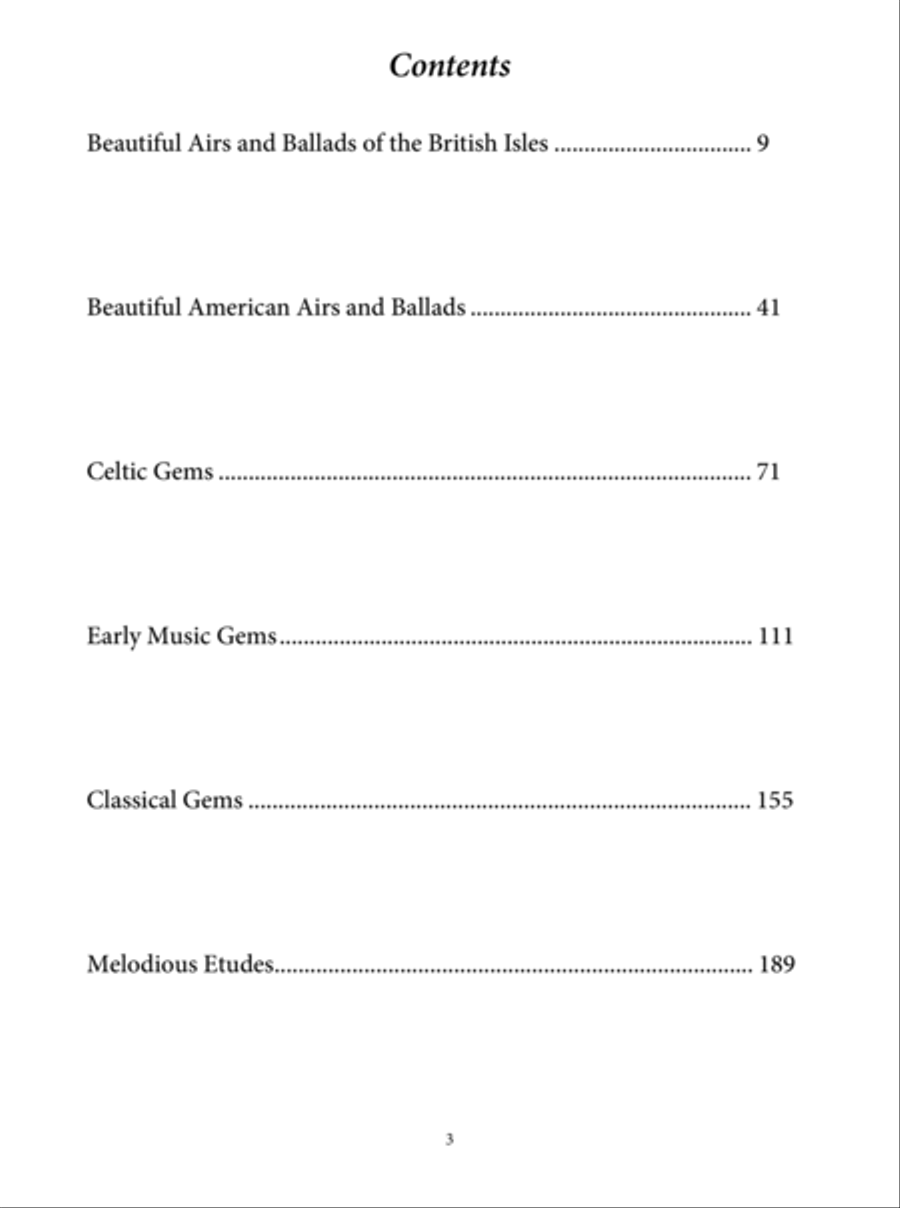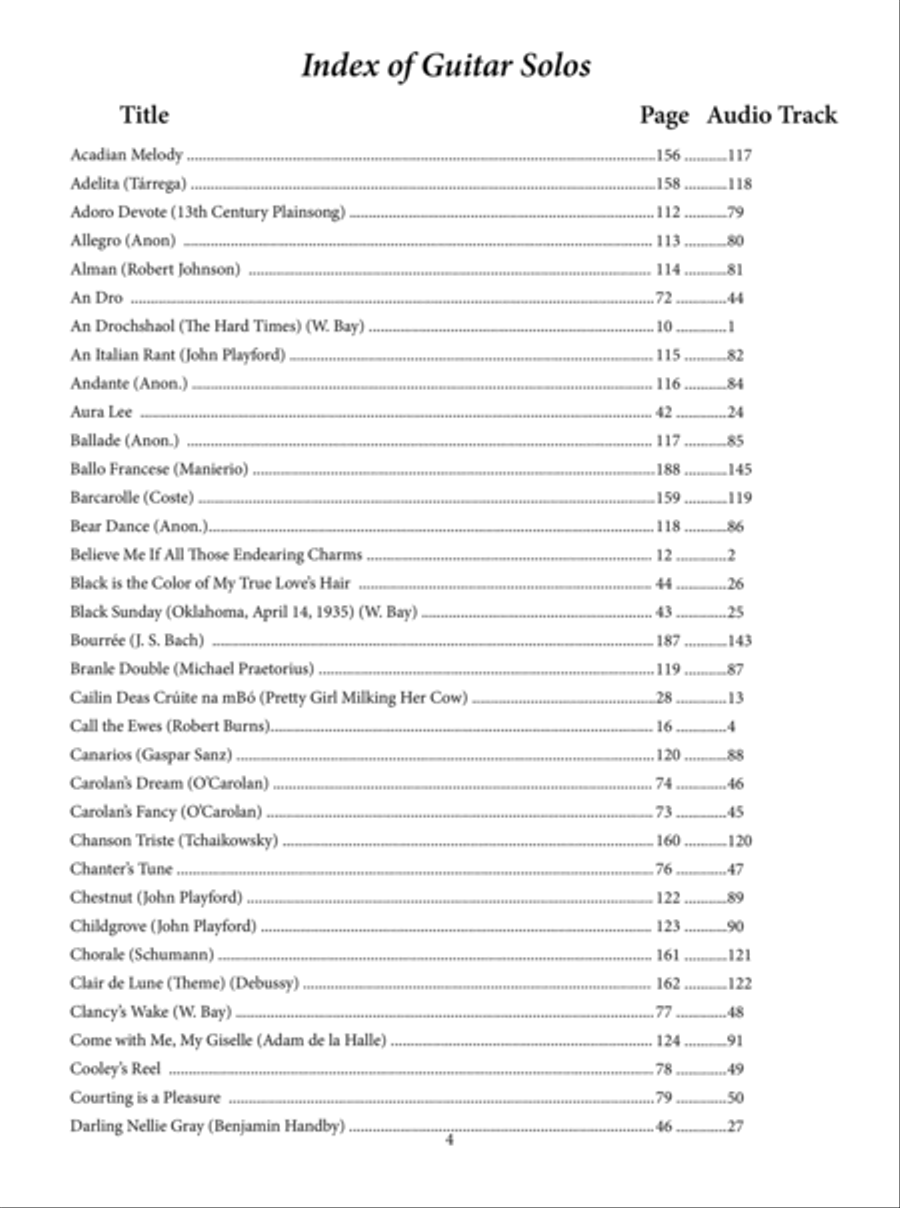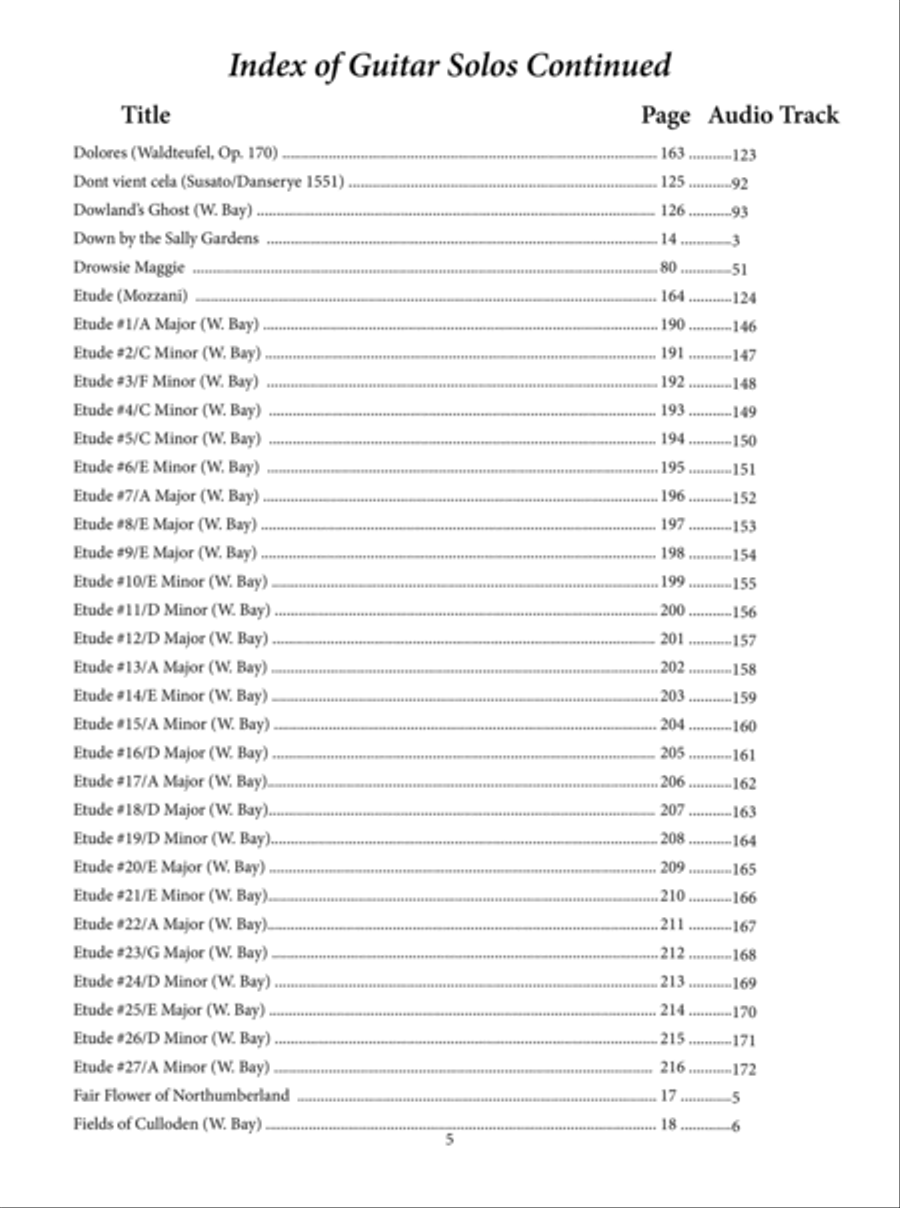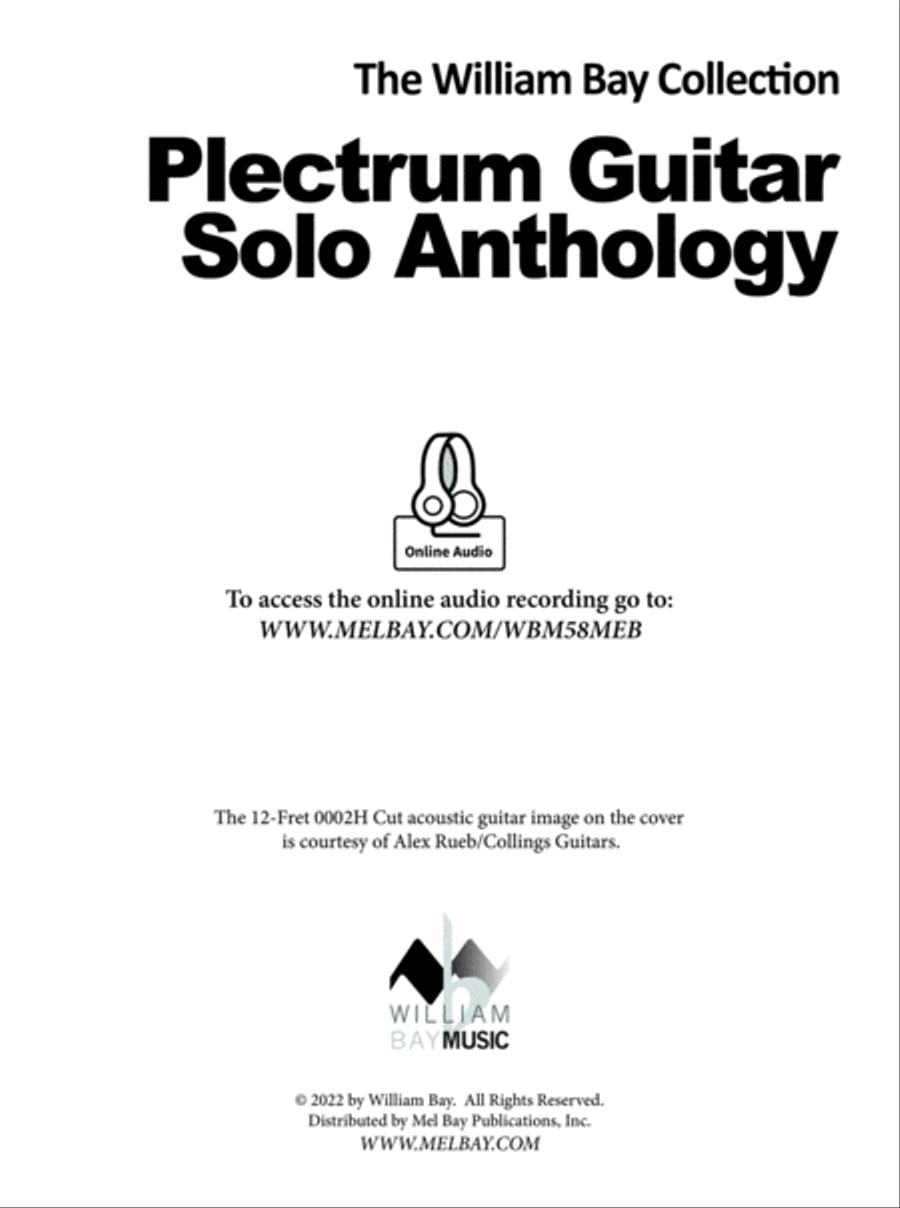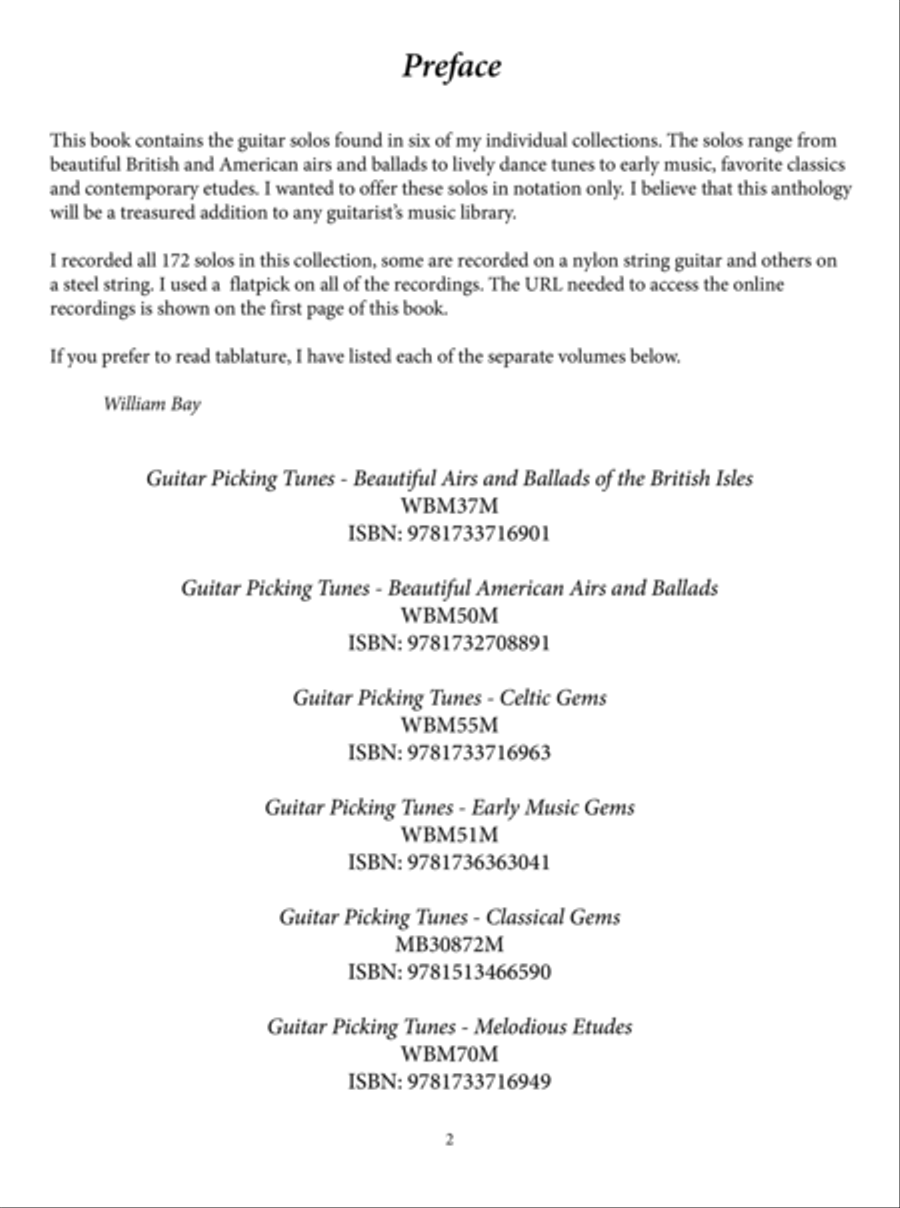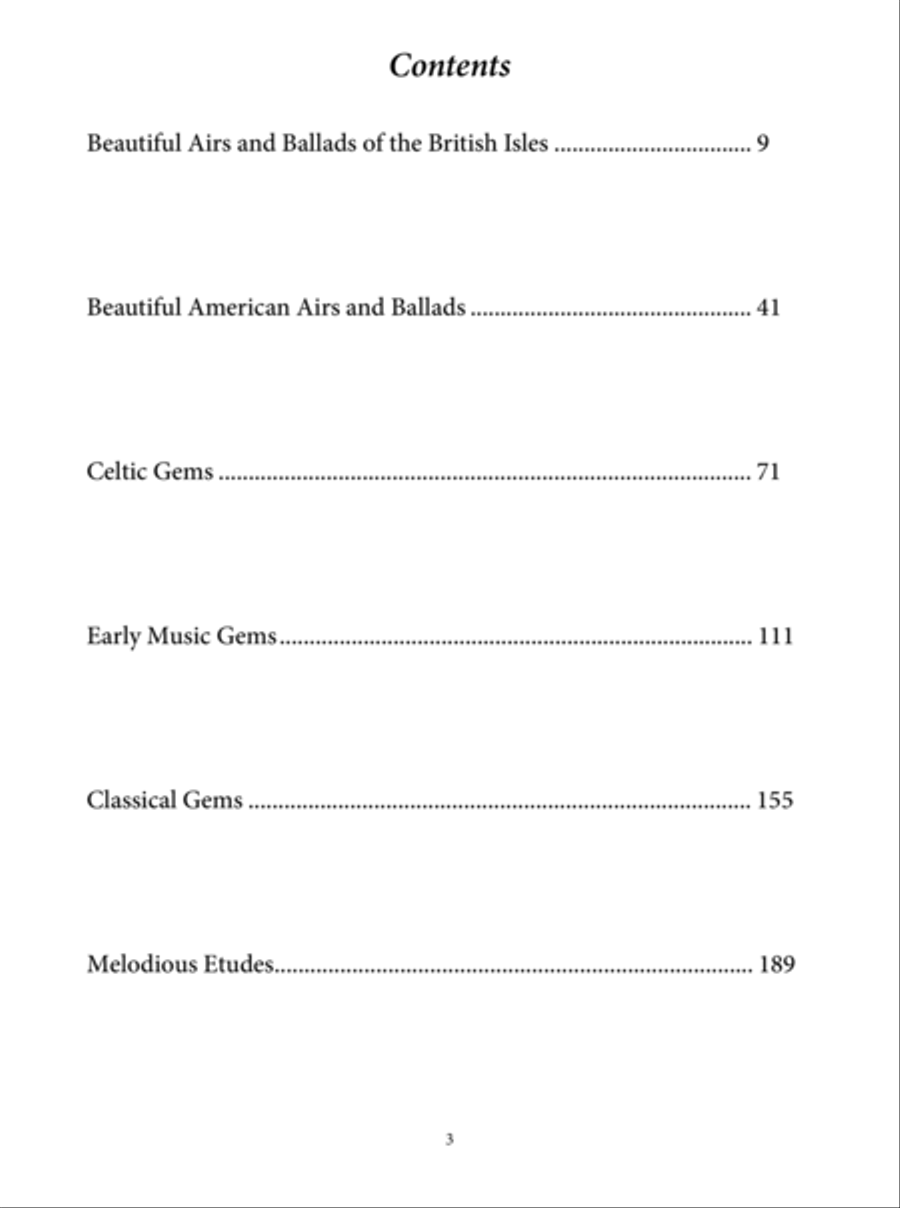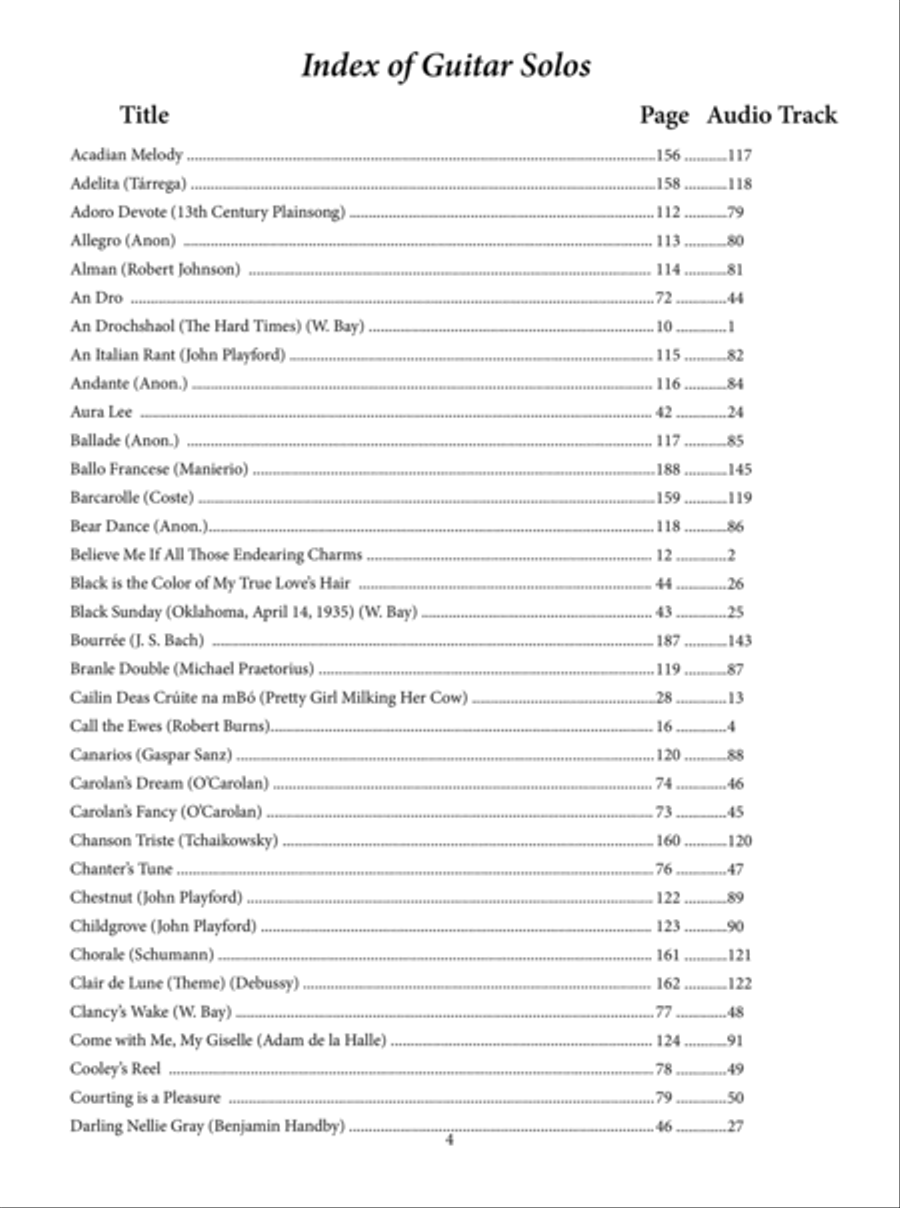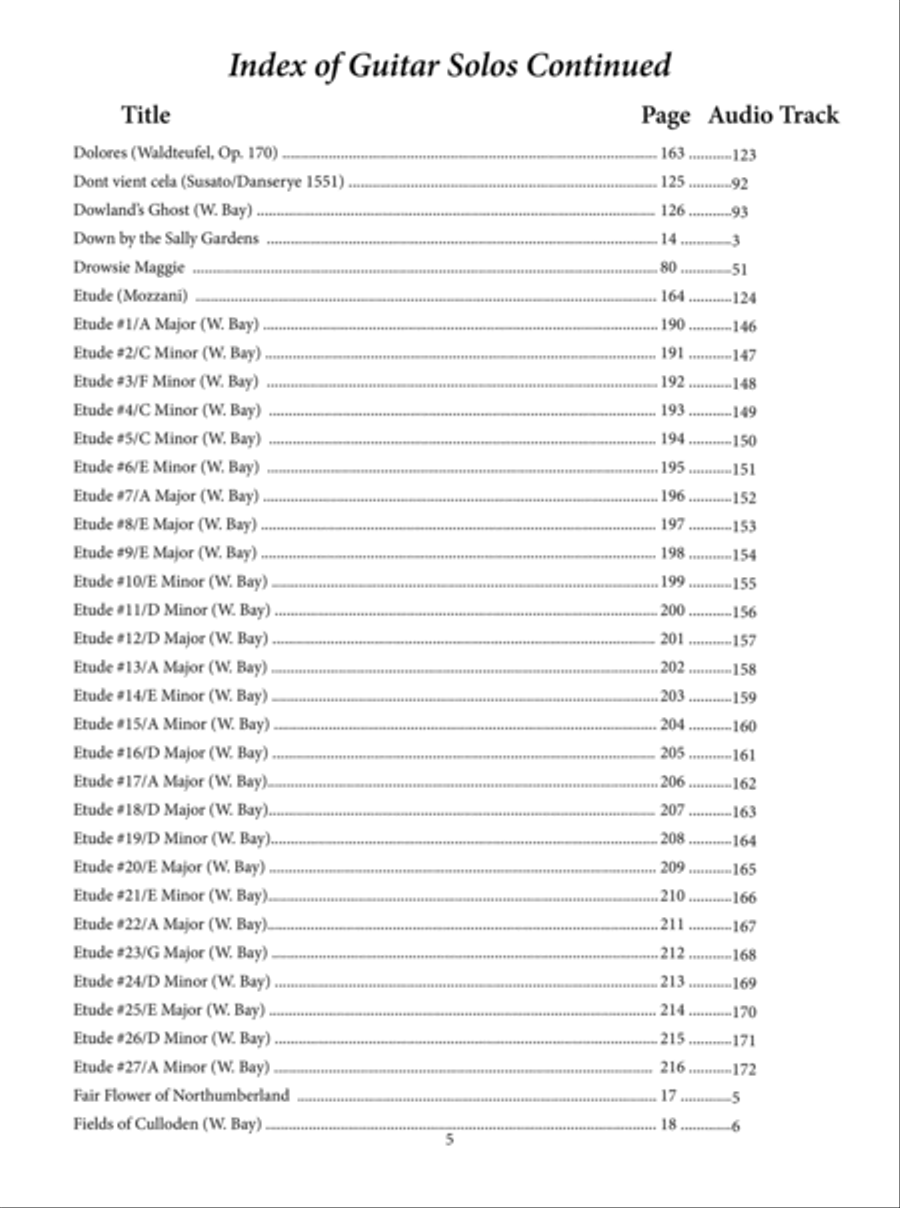 The William Bay Collection - Plectrum Guitar Solo Anthology

Price reduced from

$29.99

to
$26.99
Instant Download
Taxes/VAT calculated at checkout.
Detailed Description
Guitar - Intermediate - Digital Download
SKU: M0.WBM58MEB
Traditional, Celtic. Folk. Ebook and online audio. 217 pages. Mel Bay Publications - Digital Sheet Music #WBM58MEB. Published by Mel Bay Publications - Digital Sheet Music (M0.WBM58MEB).
ISBN 9781513459202. 8.75x11.75 inches.
A comprehensive collection of 172 guitar solos for the flatpick or plectrum guitarist. All solos are written in standard notation with accompanying online recordings by the author. The solos include beautiful American, British and Celtic airs and ballads, Celtic dance tunes, lute and early music, popular classical repertoire and contemporary etudes. Includes access to online audio.
About Digital Downloads
Digital Downloads are downloadable sheet music files that can be viewed directly on your computer, tablet or mobile device. Once you download your digital sheet music, you can view and print it at home, school, or anywhere you want to make music, and you don't have to be connected to the internet. Just purchase, download and play!
PLEASE NOTE: Your Digital Download will have a watermark at the bottom of each page that will include your name, purchase date and number of copies purchased. You are only authorized to print the number of copies that you have purchased. You may not digitally distribute or print more copies than purchased for use (i.e., you may not print or digitally distribute individual copies to friends or students).
Song List (178)
Beautiful Airs And Ballads Of The British Isles
An Drochshaol (The Hard Times) (W. Bay)
Believe Me If All Those Endearing Charms
Down by the Sally Gardens
Call The Ewes (Robert Burns)
Fair Flower Of Northumberland
Fields Of Culloden (W. Bay)
I Went To Visit The Roses
Jock Oahazeldean
Irish Prayer (W. Bay)
John Anderson, My Jo
Once I Had A Sweetheart
My Irish Home (W. Bay)
Cailin Deas Craite Na Mba (Pretty Girl Milking Her Cow)
Scarborough Fair
She Moved Through The Fair
Sheebeg And Sheemor (Oacarolan)
Star of the County Down
The Flowers Of Sweet Erin The Green
The Galway Shawl
The Marsh of Rhuddlan
The Shearingas Not For You
The Water Is Wide
Wild Mountain Thyme
Beautiful American Airs And Ballads
Aura Lee
Black Sunday (Oklahoma, April 14, 1935) (W. Bay)
Black Is The Color Of My True Loveas Hair
Darling Nellie Gray (Benjamin Handby)
Hard Times, Come Again No More (Stephen Foster)
Johnny Has Gone For a Soldier
Just Before The Battle, Mother (George F. Root)
Lorena
In The Pines
Paper Of Pins
Prairie Sunset (W. Bay)
The Lonesome Dove
The Long Road (W. Bay)
Shady Grove
Shenandoah
The Old Country (W. Bay)
Trail Of Tears (W. Bay)
The Old Homestead (W. Bay)
Land of Rest
Pretty Peggy - O
Celtic Gems
An dro
Carolanas Fancy (Oacarolan)
Carolanas Dream (Oacarolan)
Chanteras Tune
Clancyas Wake (W. Bay)
Cooleyas Reel
Courting is a Pleasure
Drowsie Maggie
Greyfriars Bobby (W. Bay)
Guilderoy
Hills Of Ireland
Kean Oahara (First Air) (Oacarolan)
Londonderry Air
Macdonald, Lord Of The Isles
Macphersonas Farewell
My Lagan Love
Maraas Theme (W. Bay)
My Spirited Love
Ned Of The Hill
Pigeon On The Fence
Southwind Waltz
The Bonny Light Horseman
The Boys Of Ballisodare
The Brave Lad (W. Bay)
The Connachtmanas Rambles
The Highlander (W. Bay)
The Highwaymanas Reel (W. Bay)
The Lark In Clear Air
The Lilting Banshee
The Lost Child (W. Bay)
The Mist Covered Mountain (Jig)
The Mist Covered Mountains Of Home (Ballad)
The Parting Glass
The Rambling Pitchfork
Treasure Of My Heart
Early Music Gems
Adoro Devote (13Th Century Plainsong)
Allegro (Anon)
Alman (Robert Johnson)
An Italian Rant (John Playford)
Gavotte (Michael Praetorius)
Andante (Anon.)
Ballade (Anon.)
Bear Dance (Anon.)
Branle Double (Michael Praetorius)
Canarios (Gaspar Sanz)
Chestnut (John Playford)
Childgrove (John Playford)
Come With Me, My Giselle (Adam De La Halle)
Dont Vient Cela (Susato/Danserye 1551)
Dowlandas Ghost (W. Bay)
Fortune My Foe (Anon.)
Grimstock (John Playford)
Greensleeves (Anon.)
Guardeme Las Vacas (Luis De Narvaez)
Kempas Jig (Anon.)
La Folias (Gaspar Sanz)
Lady Laitonas Almain (John Dowland)
Master Shardlake (W. Bay)
Moderato (Anon.)
O Esca Viatorum (Louis Bourgeois)
On The Cold Ground (John Playford)
Packingtonas Pound (Anon.)
Parsonas Farewell (John Playford)
Pastourelle (13Th Century French)
Rendez A Dieu (Louis Bourgeois)
Spagnoletta (Michael Praetorius)
Saltarello (Vincenzo Galilei)
Si Pour (Anon.)
St. Martinas (John Playford)
To Drive The Cold Winter Away (John Playford)
Tutte Venite Armati (Anon.)
Volte (W. Bay)
Wilsonas Wilde (Anon.)
Classical Gems
Acadian Melody
Adelita (Tarrega)
Barcarolle (Coste)
Chanson Triste (Tchaikowsky)
Chorale (Schumann)
Clair De Lune (Theme) (Debussy)
Dolores (Waldteufel, Op. 170)
Etude (Mozzani)
Fur Elise (Beethoven)
Gavotte (J. S. Bach)
Harpsichord Dance (Scarlatti)
Lagrima (Tarrega)
Largo (Vivaldi)
Meditation (from Thais) (Massenet)
La Paloma (Yradier)
Menuet (Quantz)
Minuet (J. S. Bach)
Minuet (Krieger)
Moonlight Sonata (Beethoven)
Pavane Pour Une Infante Dafunte (Theme) (Ravel)
Prelude (Weiss)
Prelude In C Major (J. S. Bach)
Serenade (Schubert)
Study In D Minor (Tarrega)
Valse (Durand)
Traumerei (Schumann)
Bourrae (J. S. Bach)
Ballo Francese (Manierio)
Gilotte (Renaissance Dance) (Anon.)
Melodious Etudes
Etude #1/A Major (W. Bay)
Etude #2/C Minor (W. Bay)
Etude #3/F Minor (W. Bay)
Etude #4/C Minor (W. Bay)
Etude #5/C Minor (W. Bay)
Etude #6/E Minor (W. Bay)
Etude #7/A Major (W. Bay)
Etude #8/E Major (W. Bay)
Etude #9/E Major (W. Bay)
Etude #10/E Minor (W. Bay)
Etude #11/D Minor (W. Bay)
Etude #12/D Major (W. Bay)
Etude #13/A Major (W. Bay)
Etude #14/E Minor (W. Bay)
Etude #15/A Minor (W. Bay)
Etude #16/D Major (W. Bay)
Etude #17/A Major (W. Bay)
Etude #18/D Major (W. Bay)
Etude #19/D Minor (W. Bay)
Etude #20/E Major (W. Bay)
Etude #21/E Minor (W. Bay)
Etude #22/A Major (W. Bay)
Etude #23/G Major (W. Bay)
Etude #24/D Minor (W. Bay)
Etude #25/E Major (W. Bay)
Etude #26/D Minor (W. Bay)
Etude #27/A Minor (W. Bay)