The Praise & Worship Fake Book – 2nd Edition

for C Instruments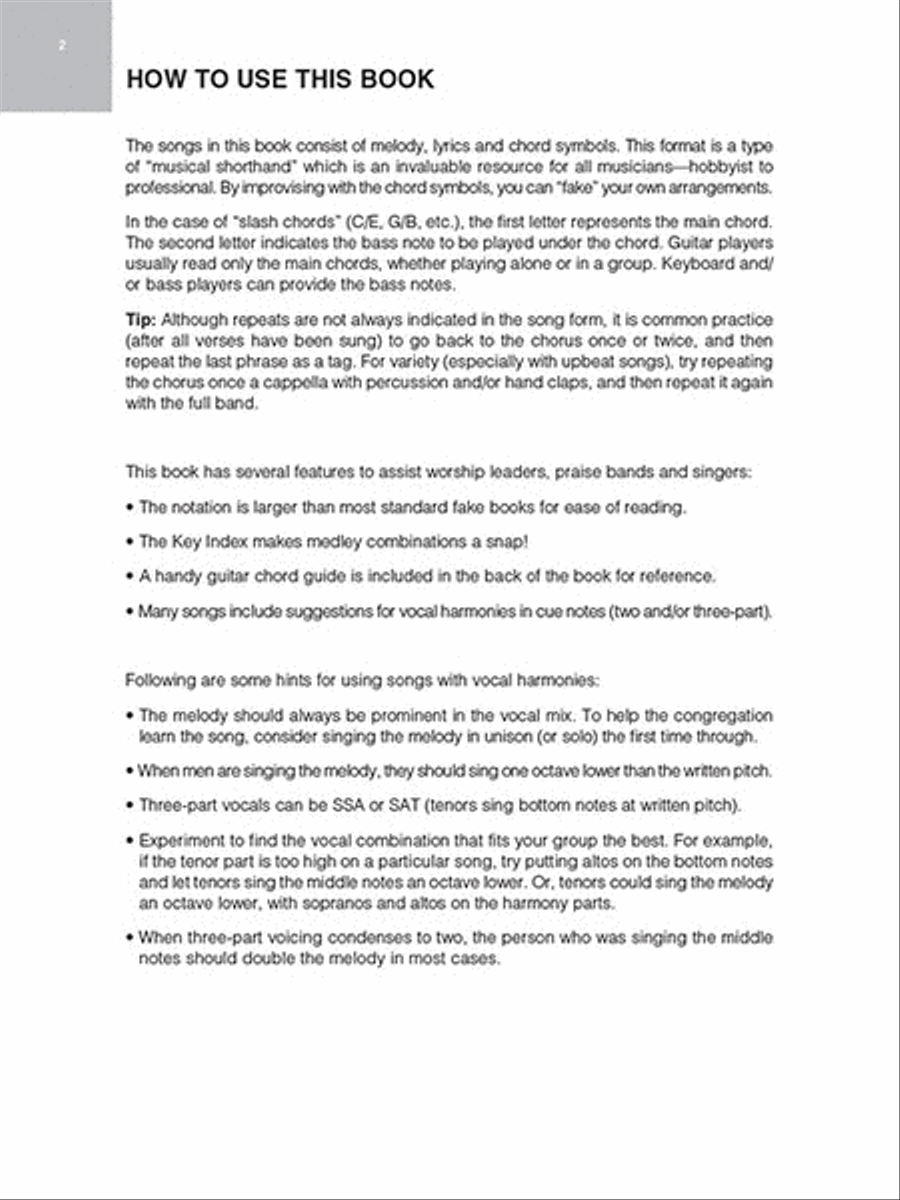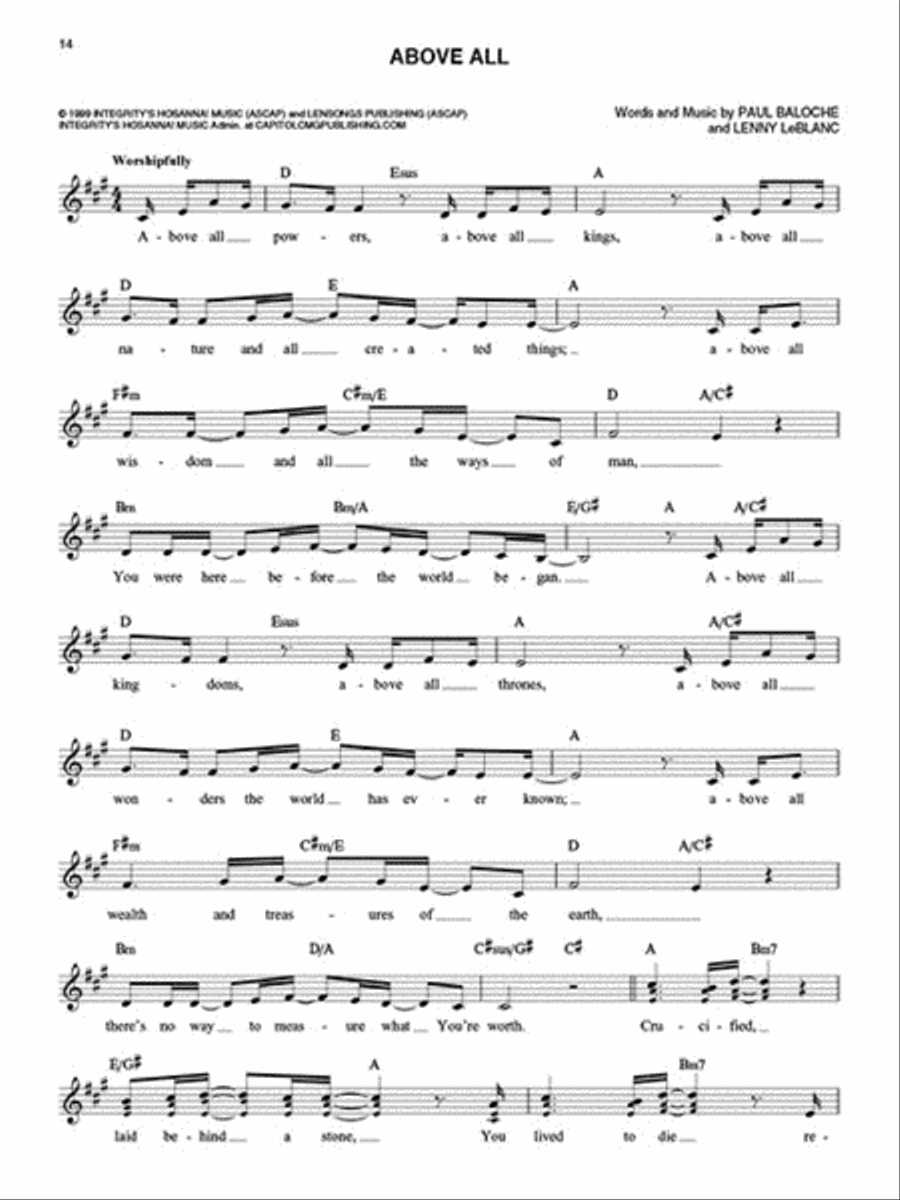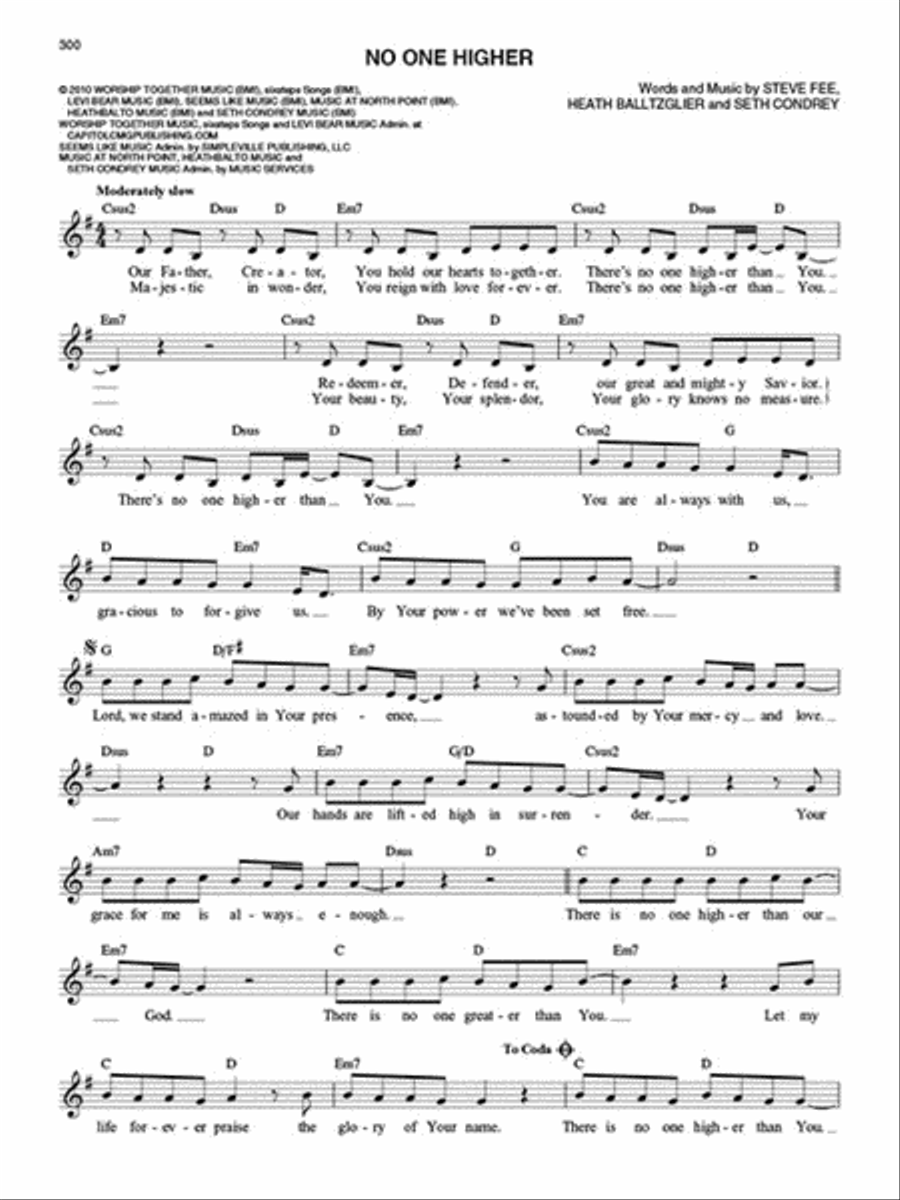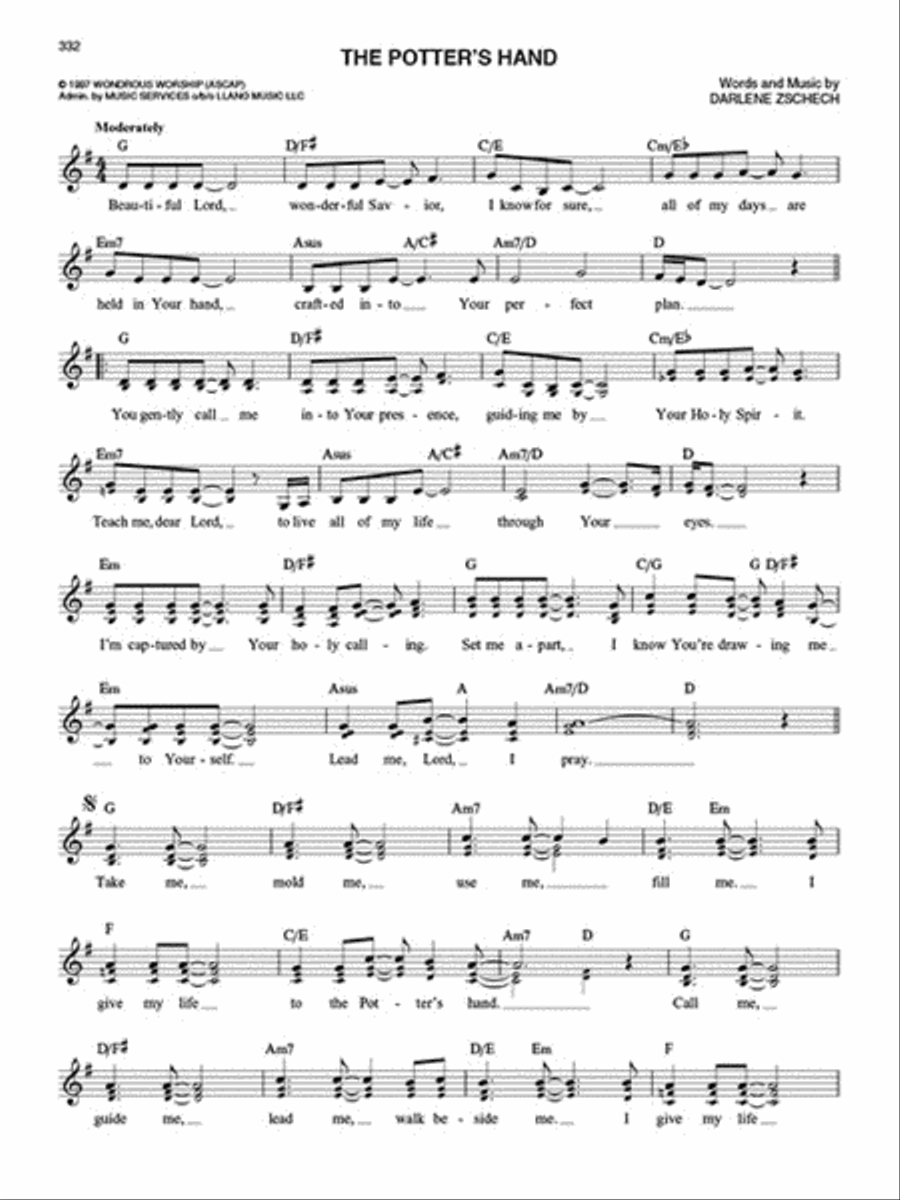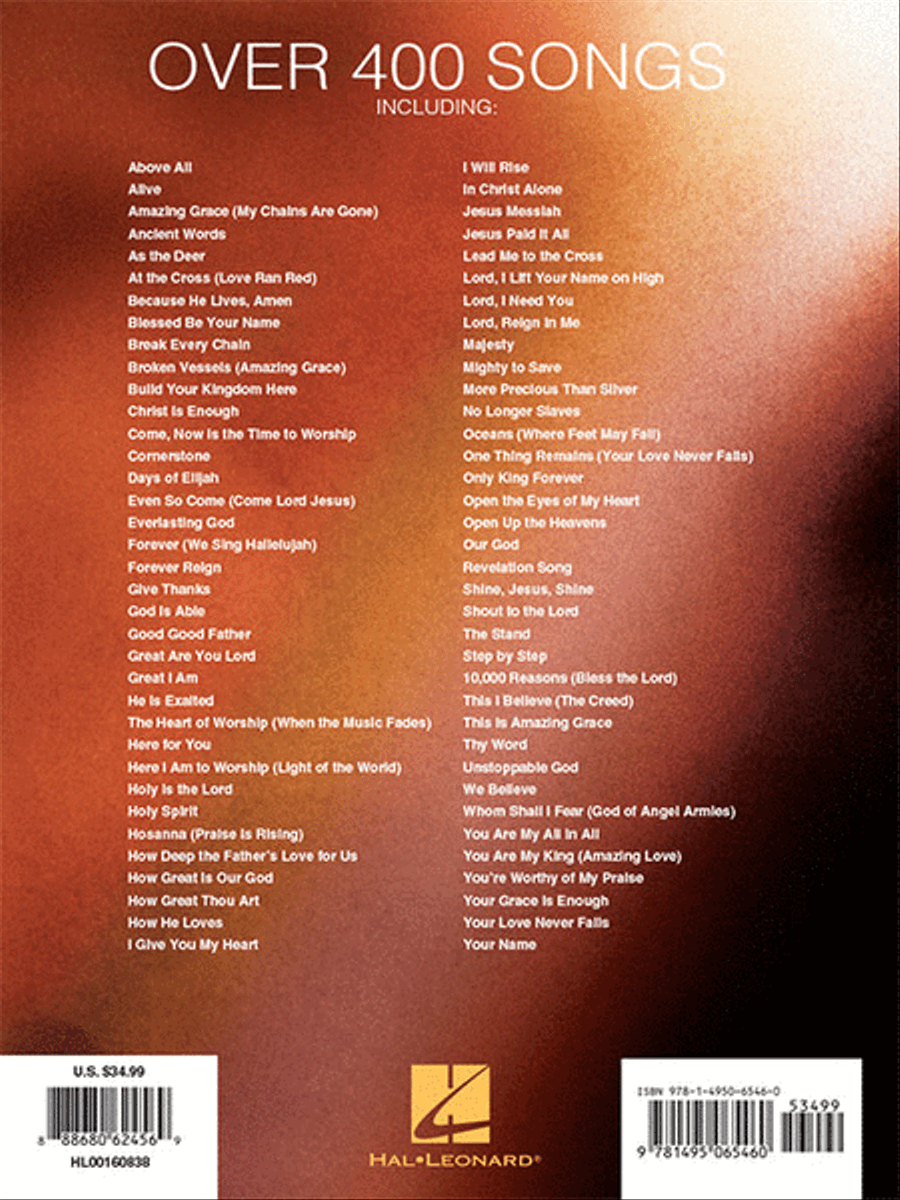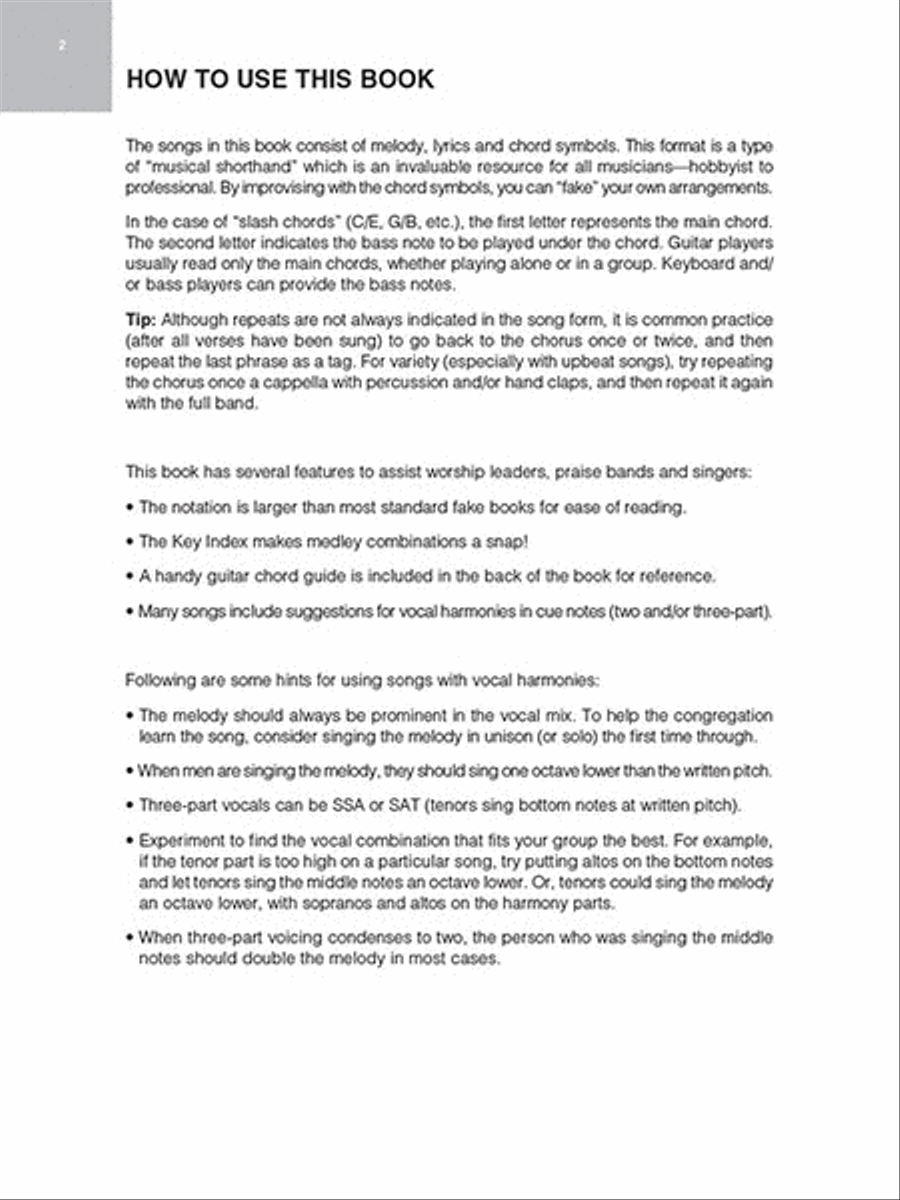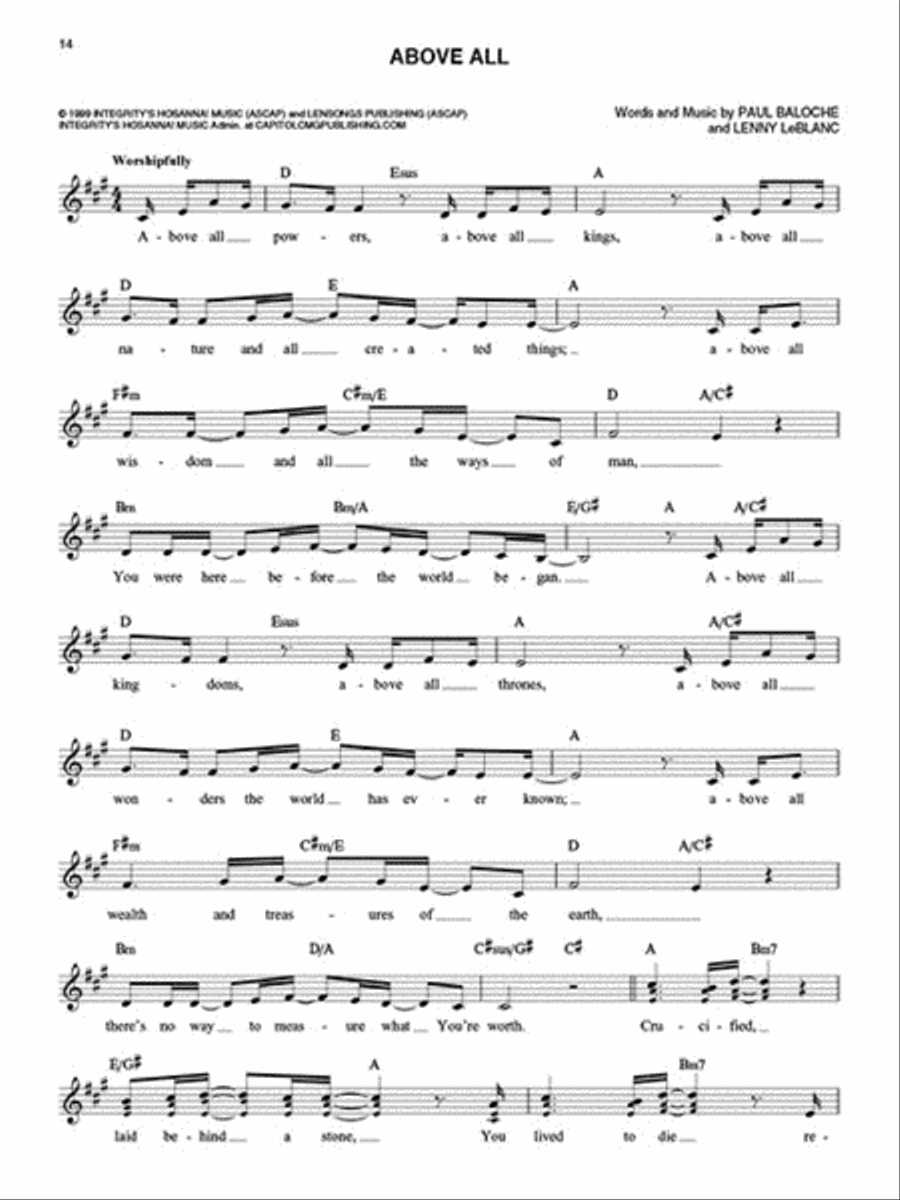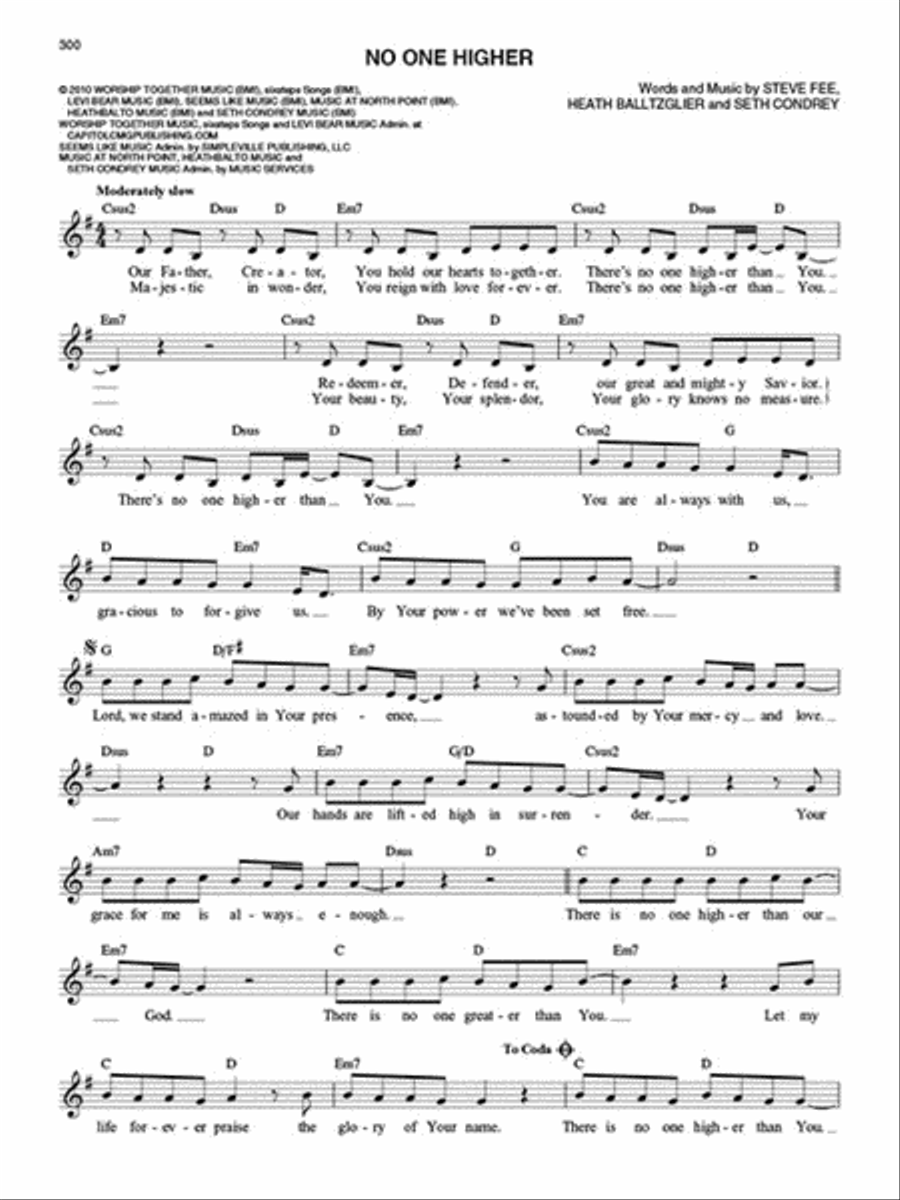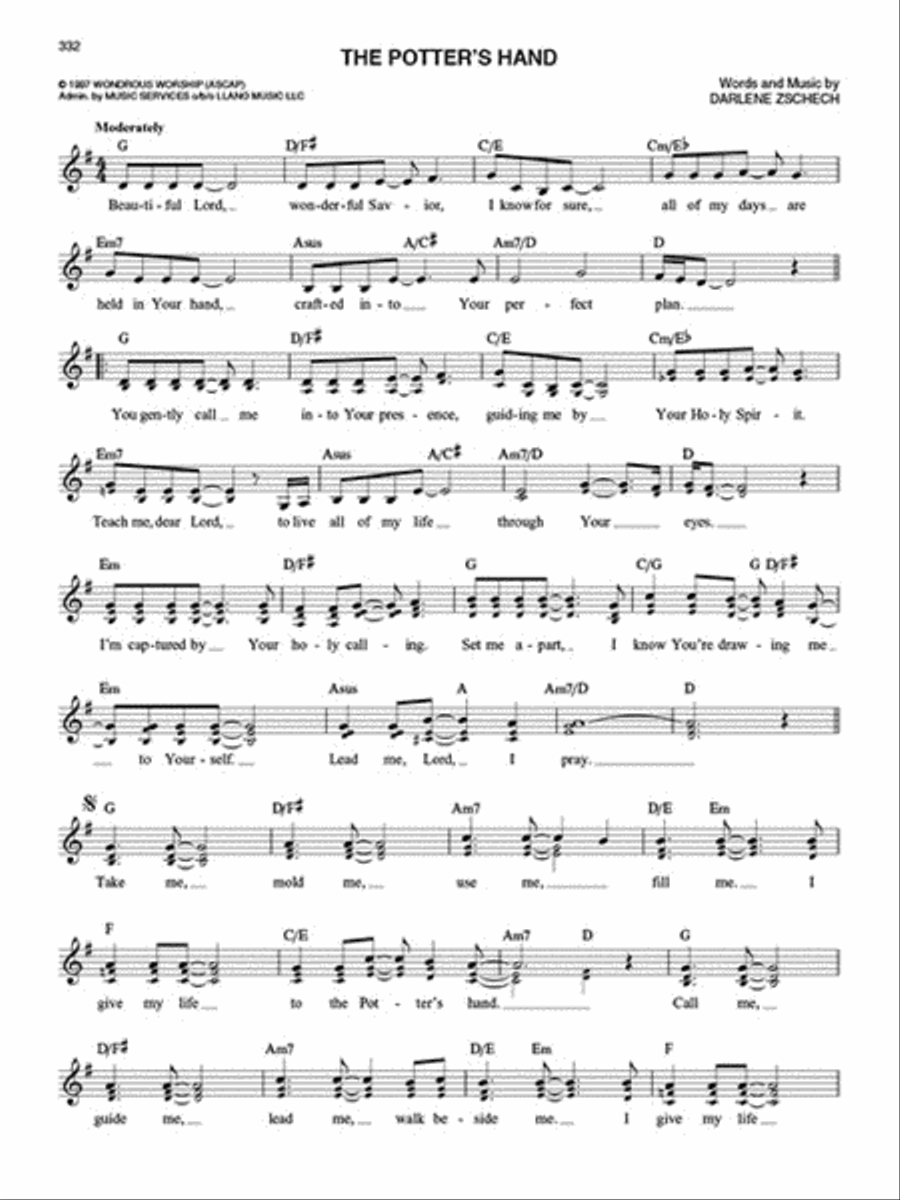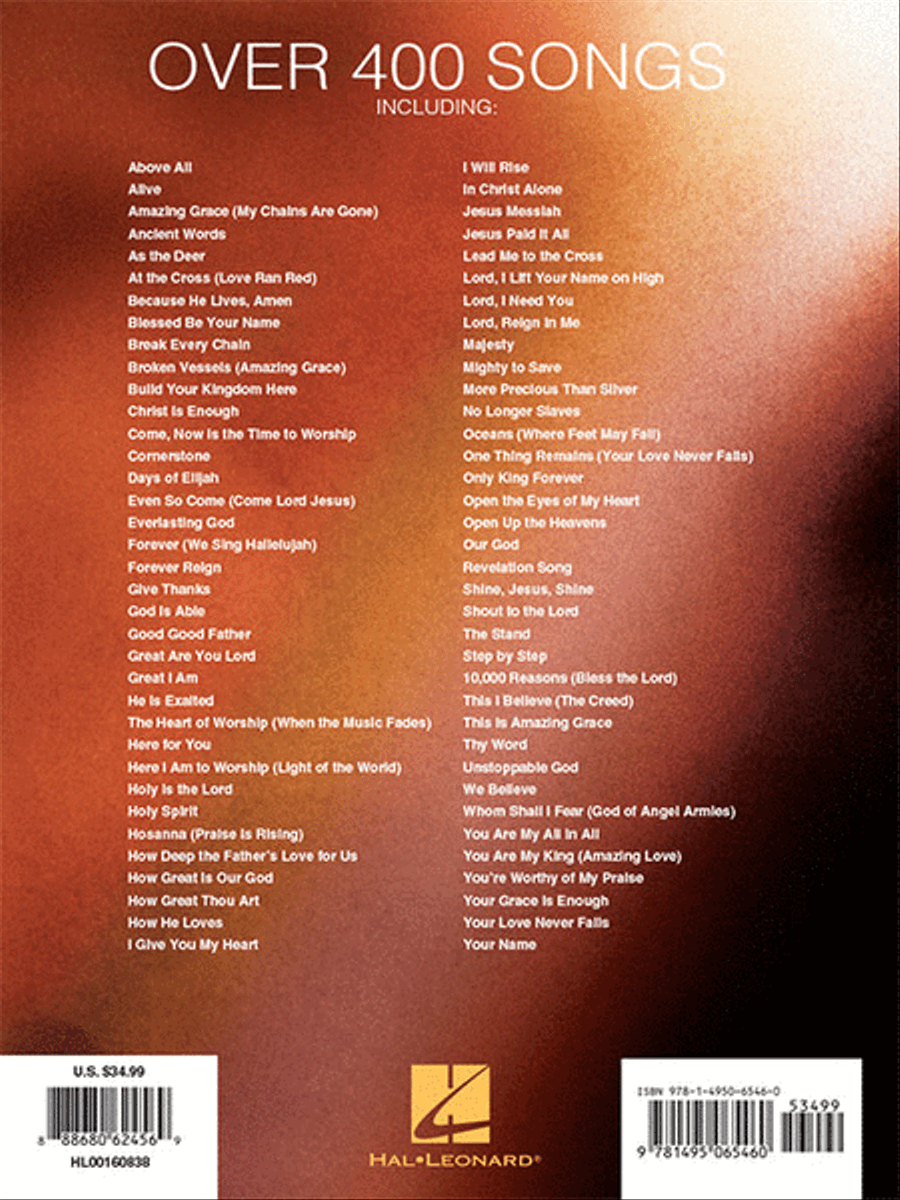 The Praise & Worship Fake Book – 2nd Edition

for C Instruments
Available
Ready to ship in 24 hours
Taxes/VAT calculated at checkout.
Detailed Description
C Instruments; Cello; Flute; Guitar; Piano; Violin
SKU: HL.160838
For C Instruments
. Composed by Various. Fake Book. Christian, General Worship, Praise, Worship. Softcover. 456 pages. Published by Hal Leonard (HL.160838).
ISBN 9781495065460. UPC: 888680624569. 9.0x12.0x1.058 inches.
A wonderful resource for Christian musicians! This second edition includes over 400 songs arranged in melody/lyrics/chords for all C instruments. Songs include: Amazing Grace (My Chains Are Gone) • Because He Lives, Amen • Blessed Be Your Name • Cornerstone • Days of Elijah • Everlasting God • Forever Reign • Give Thanks • Good Good Father • Great Are You Lord • The Heart of Worship (When the Music Fades) • Here I Am to Worship (Light of the World) • Holy Is the Lord • Holy Spirit • How Deep the Father's Love for Us • How Great Is Our God • I Give You My Heart • In Christ Alone • Jesus Messiah • Lord, I Lift Your Name on High • Mighty to Save • No Longer Slaves • Oceans (Where Feet May Fail) • One Thing Remains (Your Love Never Fails) • Open the Eyes of My Heart • Open up the Heavens • Our God • Revelation Song • Shine, Jesus, Shine • Shout to the Lord • Step by Step • 10,000 Reasons (Bless the Lord) • This I Believe (The Creed) • This Is Amazing Grace • Thy Word • We Believe • You Are My All in All • You Are My King (Amazing Love) • Your Grace Is Enough • Your Name • and more.
Song List (406)
Freedom
Spirit Of The Living God
Lift Up Your Heads
I Will Sing
Awesome God
Holy Ground
Praise The Name Of Jesus
Spirit Song
In Christ Alone
Give Thanks
God Will Make A Way
Bless His Holy Name
I Exalt Thee
Agnus Dei
Always
On Bended Knee
Sing Alleluia
Hosanna
Alleluia
Holy, Holy
We Believe
Forever
The Greatest Thing
Alive
Sanctuary
In His Presence
Lord, I Lift Your Name On High
Create In Me A Clean Heart
Nothing But The Blood
Jesus Paid It All
As The Deer
All Hail King Jesus
A Perfect Heart
Step By Step
Listen To Our Hearts
Father I Adore You
Glorify Thy Name
We Bring The Sacrifice Of Praise
Shine, Jesus, Shine
We Bow Down
This Is The Day
Turn Your Eyes Upon Jesus
Behold The Lamb
Majesty
Once Again
I Will Offer Up My Life
Better Is One Day
Breathe
Did You Feel The Mountains Tremble?
I Could Sing Of Your Love Forever
Lord, You Have My Heart
The Happy Song
Worthy Is The Lamb
Jesus Is Alive
Hallelujia, Praise The Lamb
Great Is Thy Faithfulness
O The Blood Of Jesus
He Is Lord
Our God Reigns
Seekers Of Your Heart
Shine On Us
We Believe In God
Think About His Love
I Sing Praises
More Precious Than Silver
We Worship And Adore You
I Stand In Awe
He Is Here
O Come, Let Us Adore Him
I Will Celebrate
I Come To The Cross
Open Our Eyes
He Has Made Me Glad (I Will Enter His Gates)
You Are My All In All
What A Mighty God We Serve
A Shield About Me
God Is Able
Thy Loving Kindness
In Moments Like These
Joy Of The Lord
The Steadfast Love Of The Lord
I Will Sing Of The Mercies
Jesus, Name Above All Names
We Will Worship The Lamb Of Glory
Bind Us Together
Come Into His Presence
No Other Name
Let There Be Glory And Honor And Praises
Blessed Be The Lord God Almighty
Mighty Is Our God
I Worship You, Almighty God
Be Exalted, O God
To Him Who Sits On The Throne
When I Look Into Your Holiness
Isn't He
Blessed Be The Name Of The Lord
Worthy, You Are Worthy
Worthy Of Worship
I'm Forever Grateful
Song For The Nations
The Battle Belongs To The Lord
Change My Heart Oh God
My Life Is In You Lord
Wonderful, Merciful Savior
Humble Thyself In The Sight Of The Lord
I Am The God That Healeth Thee
Come Let Us Worship And Bow Down
Lay Me Down
Show Your Power
Ancient Of Days
Only By Grace
Mourning Into Dancing
Nothing Is Impossible
Sing For Joy
Celebrate Jesus
Draw Me Close
Salvation Belongs To Our God
The Power Of Your Love (Lord I Come To You)
I See The Lord
Jesus, Lover Of My Soul
Amazed
Shout To The Lord
O Magnify The Lord
Knowing You (All I Once Held Dear)
I Will Never Be The Same Again
You're Worthy Of My Praise
Let It Rise
All Heav'n Declares
Heaven Is In My Heart
Cry Of My Heart
Victory Chant
Where The Spirit Of The Lord Is
I Believe In Jesus
More Love More Power
Let Everything That Has Breath
The Heart Of Worship (When The Music Fades)
Be Glorified
We Fall Down
You Alone
You Are My King (Amazing Love)
Open The Eyes Of My Heart
In The Secret
Take My Life (Holiness)
Every Move I Make
Refiner's Fire
The Potter's Hand
Come, Now Is The Time To Worship
Jesus, Lover Of My Soul (It's All About You)
Lord, Reign In Me
Shout To The North
Trading My Sorrows
We Want To See Jesus Lifted High
Let My Words Be Few (You Are God In Heaven)
My Glorious
Jesus Loves Me
Everyday
Grace Flows Down
Kindness
Give Us Clean Hands
One Pure And Holy Passion
Break Our Hearts
Your Grace Still Amazes Me
We Are Hungry
Pour My Love On You
Firm Foundation
Doxology
Arms Of Love
God Of Wonders
Above All
I Surrender
I Give You My Heart
Song Of Love
Lamb Of God
Eagle's Wings
God Is So Good
At The Cross
Lord Most High
You Are Good
It Is You
I Can Only Imagine
We Will Dance
All Things Are Possible
Have It All
Awesome In This Place
There Is None Like You
Here I Am To Worship (Light Of The World)
Lord, Let Your Glory Fall
How Deep The Father's Love For Us
The Wonderful Cross
Hallelujah (Your Love Is Amazing)
Stronger
He Reigns
Lord Have Mercy
Enough
Offering
I Offer My Life
I Want To Be Where You Are
Hallelujah To The Lamb
God Is Good All The Time
Days Of Elijah
Because We Believe
We All Bow Down
Unashamed Love
Rise Up And Praise Him
Praise Adonai
Only A God Like You
Never Gonna Stop
My God Reigns
Your Love Is Extravagant
Great And Mighty Is He
Crown Him King Of Kings
Be Unto Your Name
Hear Our Praises
Holy Spirit Rain Down
Love You So Much
Show Me Your Ways
How Great Are You Lord
Redeemer, Savior, Friend
You Are Near
You Said
What The Lord Has Done In Me
My Redeemer Lives
Let The Peace Of God Reign
Jesus What A Beautiful Name
I Need You More
Let The River Flow
The Lord Almighty Reigns
The River Is Here
Above All Else
All Who Are Thirsty
Be The Centre
Holy And Anointed One
Humble King
Hungry (Falling On My Knees)
Your Name Is Holy
Sweet Mercies
Sweet Wind
Faithful One
Good To Me
Light The Fire Again
You Are Holy (Prince Of Peace)
Not To Us
Yes, Lord, Yes
Befriended
Blessed Be Your Name
Famous One
You Shine
Beautiful One
Our Love Is Loud
He Knows My Name
That's Why We Praise Him
Take Us To The River
Unchanging
Wonderful Maker
Friend Of God
I Will Follow
Holy Is The Lord
O Praise Him (All This For A King)
How Can I Keep From Singing
Sing To The King
Because He Lives
Thy Word
O Lord, You're Beautiful
He Is Exalted
Seek Ye First
Cornerstone
His Name Is Wonderful
How Great Thou Art
Sweet, Sweet Spirit
My Tribute
His Strength Is Perfect
I Am
We Will Glorify
How Majestic Is Your Name
I Am Free
Marvelous Light
Revelation Song
I'll Fly Away
Holy Spirit, Thou Art Welcome
Victory In Jesus
There's Something About That Name
Happy Day
Jesus, Lord To Me
Lamb Of Glory
Great Is The Lord
Let God Arise
Lord, I Need You
Ancient Words
Let There Be Praise
Your Name
There Is A Redeemer
You Are God Alone (Not A God)
Relentless
Indescribable
How Great Is Our God
Hosanna (Praise Is Rising)
Amazing Grace (My Chains Are Gone)
You Never Let Go
The Stand
Love The Lord
Your Grace Is Enough
Everlasting God
Awesome Is The Lord Most High
It Is Well
My Savior Lives
My Savior My God
From The Inside Out
Come Thou Fount, Come Thou King
Mighty To Save
All Because Of Jesus
Before The Throne Of God Above
Came To My Rescue
Our God Saves
Wake
Ever Be
The Power Of The Cross (Oh To See The Dawn)
Today Is The Day
God You Reign
I Will Rise
Sing Sing Sing
Jesus Messiah
God Of This City
Speak O Lord
Come As You Are
Overcome
Your Great Name
Christ Is Risen
How He Loves
Glory To God Forever
You Alone Can Rescue
Glorious Day (Living He Loved Me)
Healer
Desert Song
Forever Reign
Sweetly Broken
Our God
Man Of Sorrows
Here For You
All I Have Is Christ
O The Blood
Waiting Here For You
All My Fountains
Your Love Never Fails
Great I Am
All The Poor And Powerless
Never Once
10,000 Reasons (Bless The Lord)
Like A Lion (God's Not Dead)
Love Came Down
Beautiful Things
Jesus, Son Of God
One Thing Remains (Your Love Never Fails)
Touch The Sky
Open Up The Heavens
Whom Shall I Fear (God Of Angel Armies)
Awesome
Crown Him (Majesty)
The Lord Our God
Here's My Heart
Jesus, Only Jesus
Scandal Of Grace
Great Are You Lord
Mercy Tree
Open Up Our Eyes
Your Grace Finds Me
Oceans (Where Feet May Fail)
This Is Amazing Grace
Give Me Faith
I Am Not Alone
Holy Spirit
The Rock Won't Move
My Heart Is Yours
Lead Me To The Cross
At The Cross (Love Ran Red)
Christ Is Enough
Build Your Kingdom Here
At Your Name
Only King Forever
Forever (We Sing Hallelujah)
Because He Lives, Amen
Soul On Fire
Even So Come (Come Lord Jesus)
Unstoppable God
This I Believe (The Creed)
Broken Vessels (Amazing Grace)
Found In You
Sinking Deep
Good Good Father
Break Every Chain
Set A Fire
Every Praise
O Praise The Name (Anastasis)
Cannons
He Is Faithful
I Stand Amazed (How Marvelous)
My Lighthouse
No One Higher
Rooftops
Shout Hosanna
When You Walk Into The Room
Jesus We Love You
No Longer Slaves
You Make Me Brave
God And God Alone
I Love You Lord
Soon And Very Soon