The New Extended Working Range for Clarinet

A Comprehensive Fingering Guide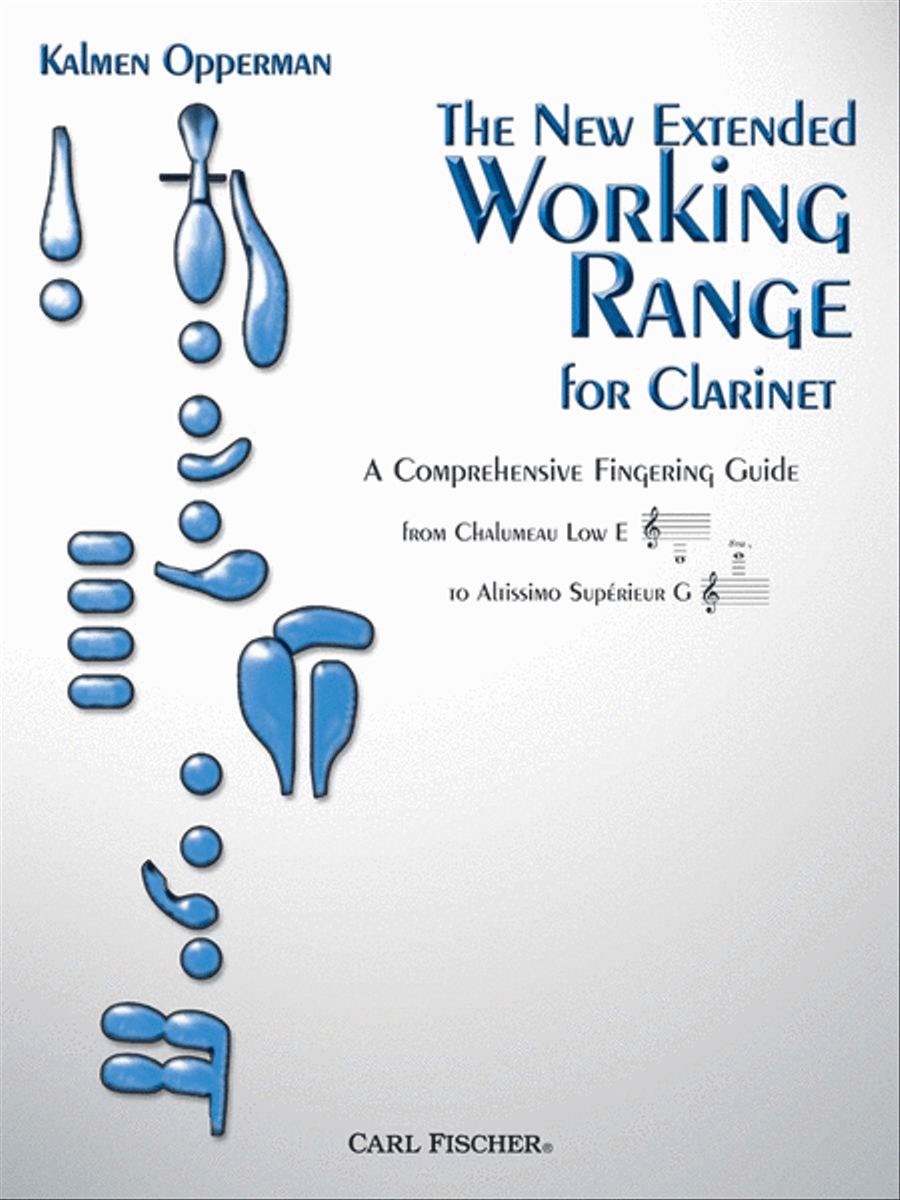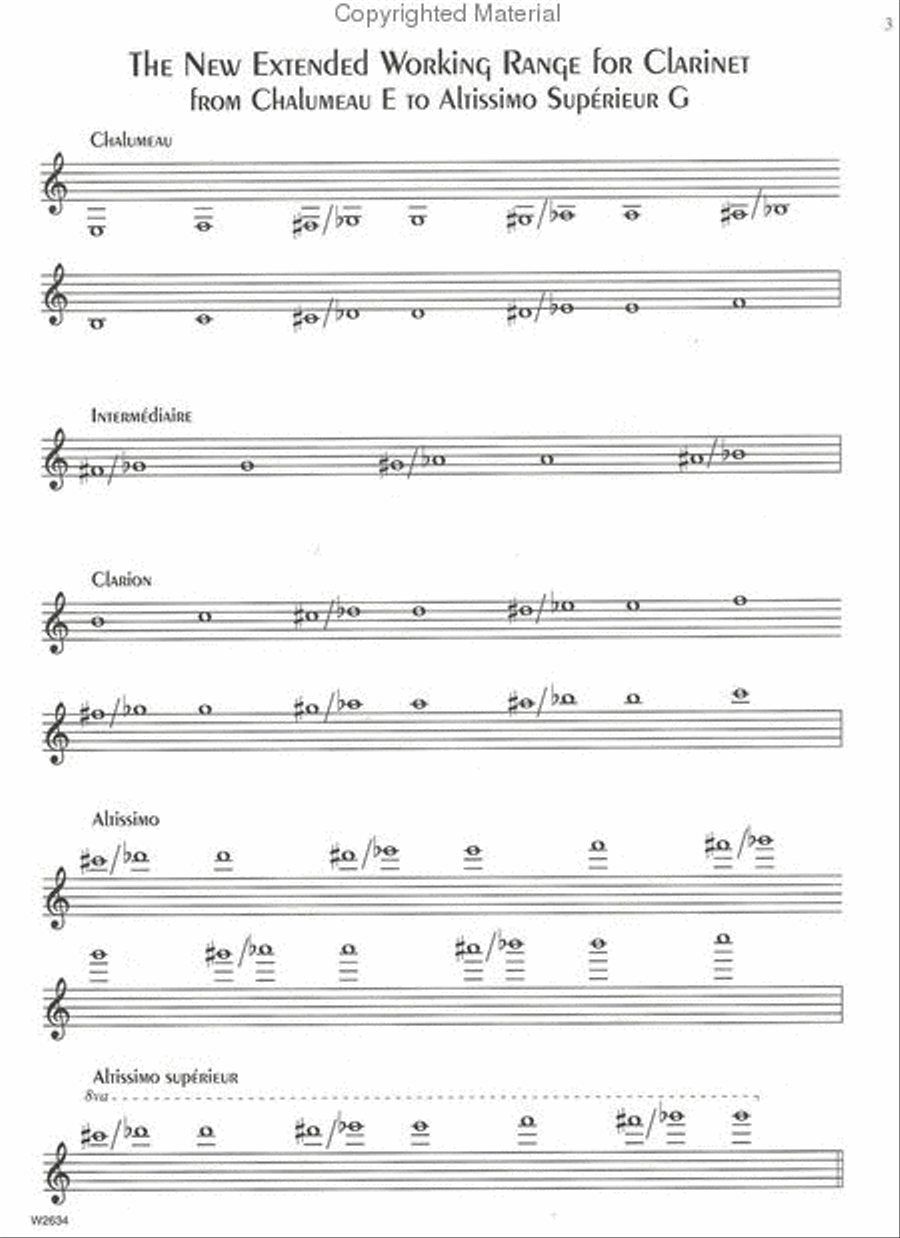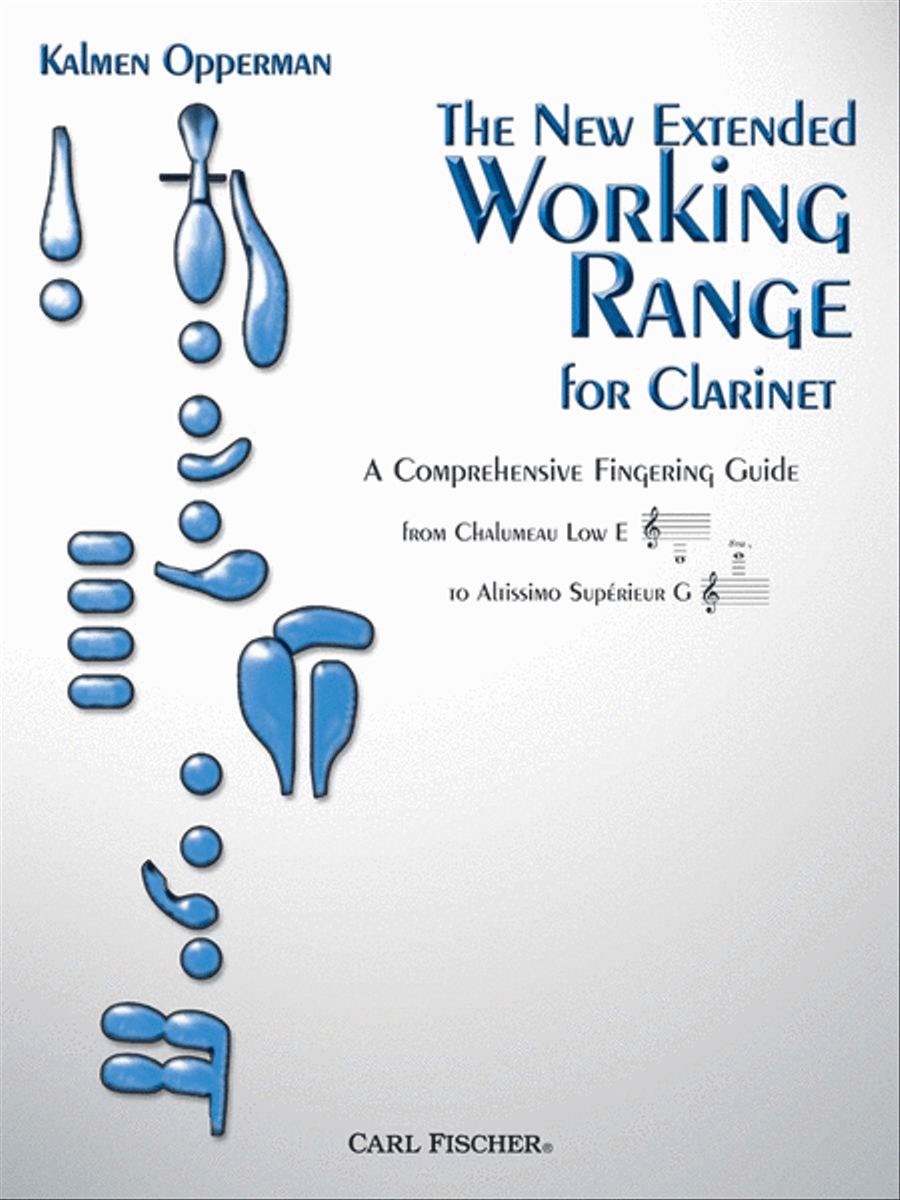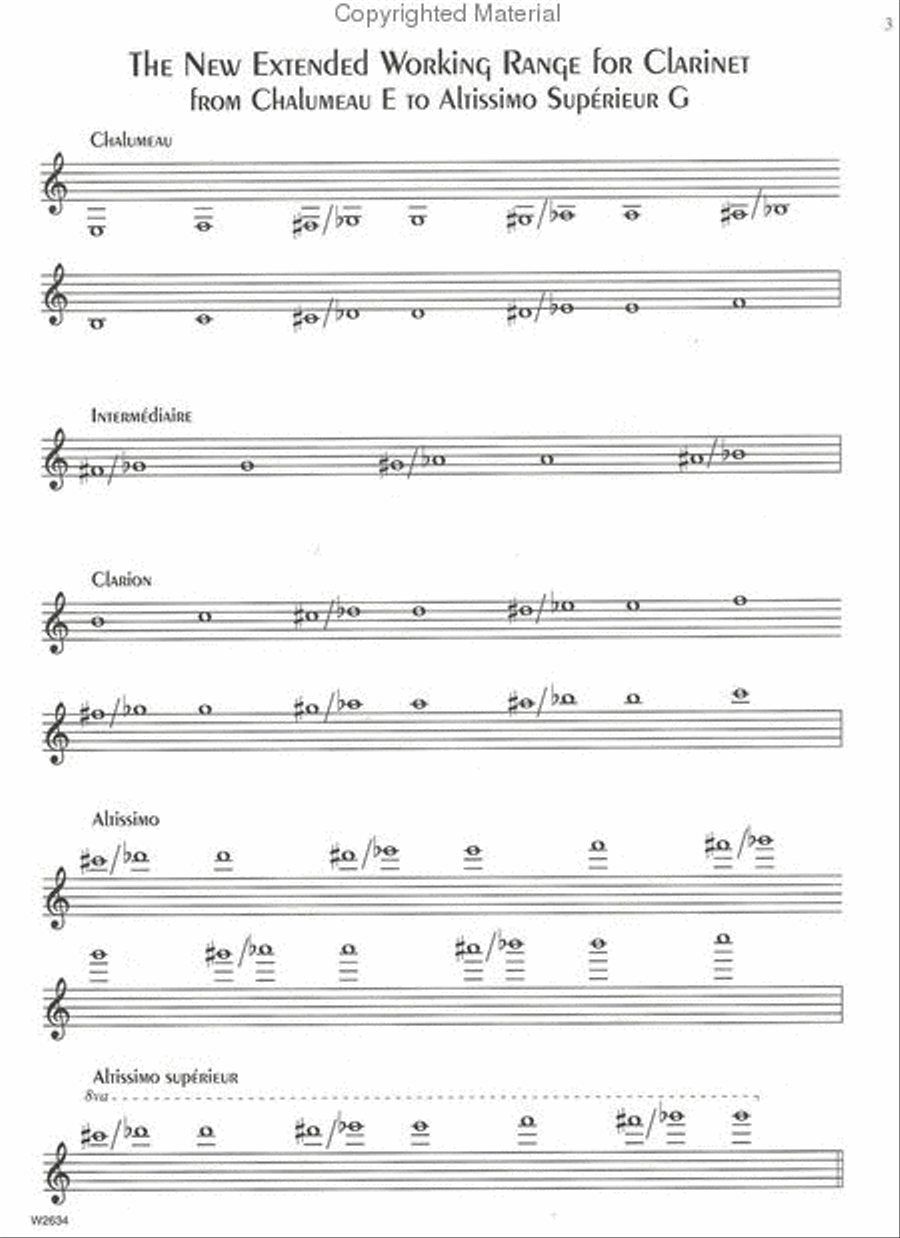 The New Extended Working Range for Clarinet

A Comprehensive Fingering Guide
Available
Ready to ship in 1 to 2 weeks
Taxes/VAT calculated at checkout.
Detailed Description
Chamber Music Clarinet
SKU: CF.W2634
A Comprehensive Fingering Guide
. Composed by Kalmen Opperman. SWS. Classical. Softcover. With Standard notation. 40 pages. Carl Fischer Music #W2634. Published by Carl Fischer Music (CF.W2634).
ISBN 9780825856655. UPC: 798408056650. 9 X 12 inches.
This comprehensive publication provides the clarinetist withevery conceivable choice of fingering while presenting optionsthat will give them the best intonation.
On August 8, 1943, I began assembling the many fingerings that I accumulated infive years of study with Ralph Maclean and have continued collecting them ever since.Recalling that memorable date was not difficult, since that was the day Mr. Maclean leftNew York City for his new position as principal clarinetist with Eugene Ormandy and thePhiladelphia Orchestra. He also assumed the position of Professor of Clarinet at the CurtisInstitute of Music.Many fingerings appropriate for one clarinet (good intonation coupled with goodsound and resistance) may hardly work on another. Carefully check the following fingeringsand choose those compatible with your instrument. Be aware that the fingerings you chosefor your principal B≤ clarinet may or may not be acceptable for use on your A clarinet. Thenagain, you may have to choose a few other fingerings for your spare B≤ clarinet so that italso has the right resistance, intonation and "color" you desire. Often, you will find slightalterations in fingerings from clarinet to clarinet a necessity.That having been said, perhaps the best approach should travel along these lines:begin with the establishment of the basic chromatic-scale fingerings you plan to use andfill in from that point. Check the twelfths, octaves and fifths for resistance, intonation andtimbre. Get set on your principal B≤ clarinet first, then move to the A clarinet and finish withyour spare B≤ and on to the E≤ clarinet. All of the above may be mildly or severely affectedby the mouthpiece, barrel, reed and clarinet used. By all means, work with your tuner asyou select appropriate fingerings.The set of fingerings to be used for the basic chromatic scale are those founddirectly beneath the sta ff of each note from page s 5 through 32.Those are the fundamental fingerings for the ascending and descending forms of the chromaticscale and are compiled in the Addendum beginning on page 33.
Song List (8)
Preface
The New Extended Working Range for Clarinet A comprehensive Fingering Guide from Chalumeau Low E to Altissimo Superieur G
Chalumeau
Intermediaire
Clarion
Altissimo
Altissimo Superieur
Addendum