String Quartets – Volume X Op. 76

Erdody-Quartette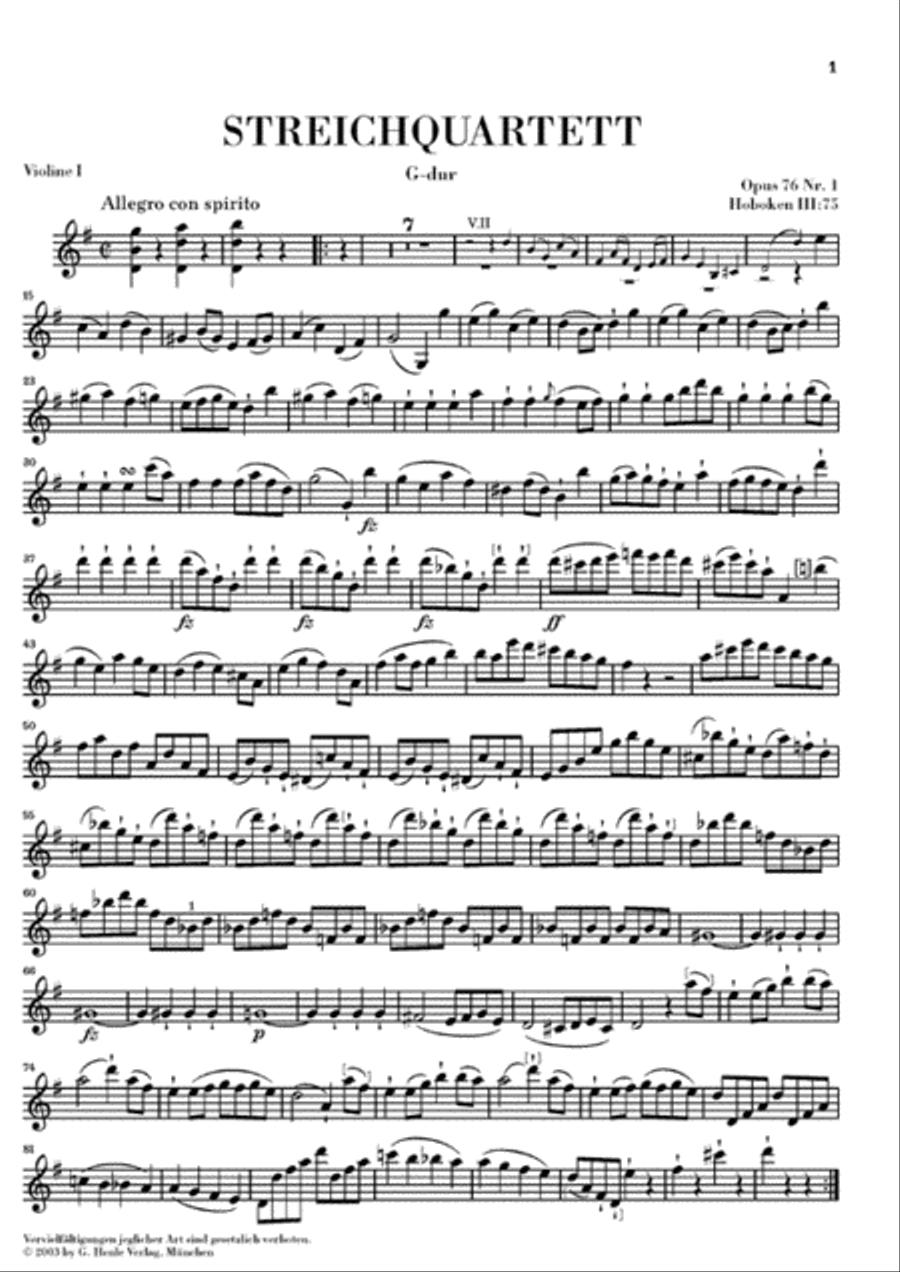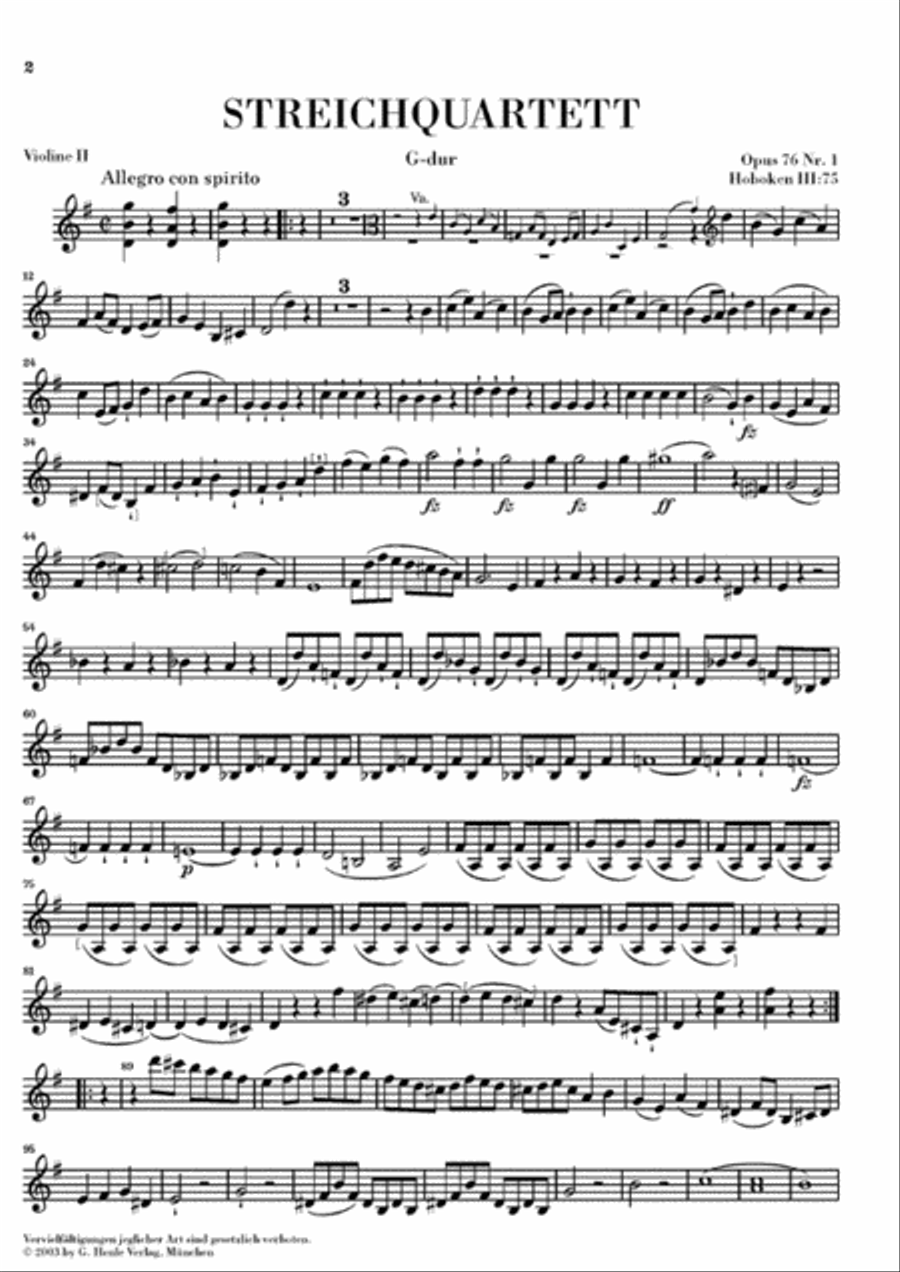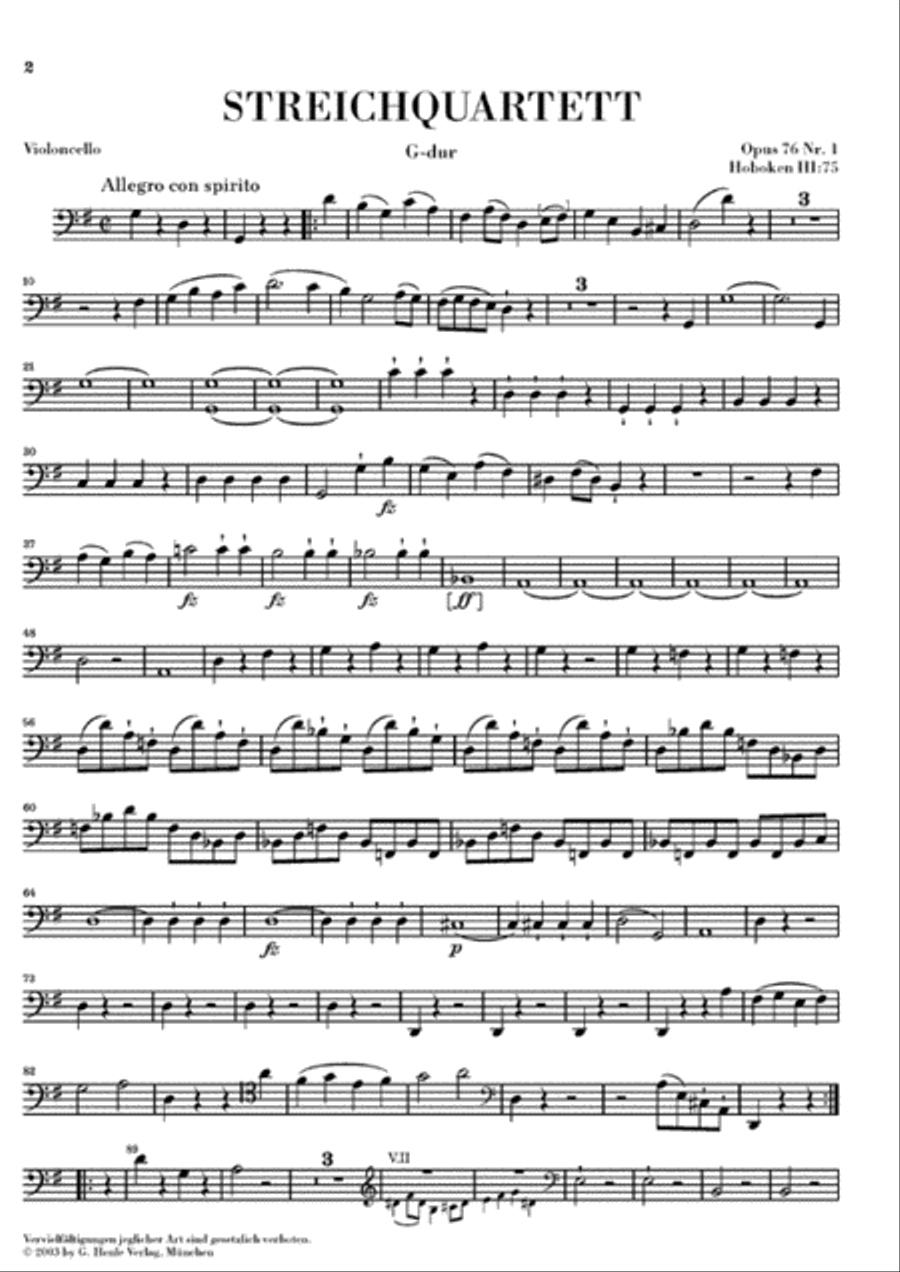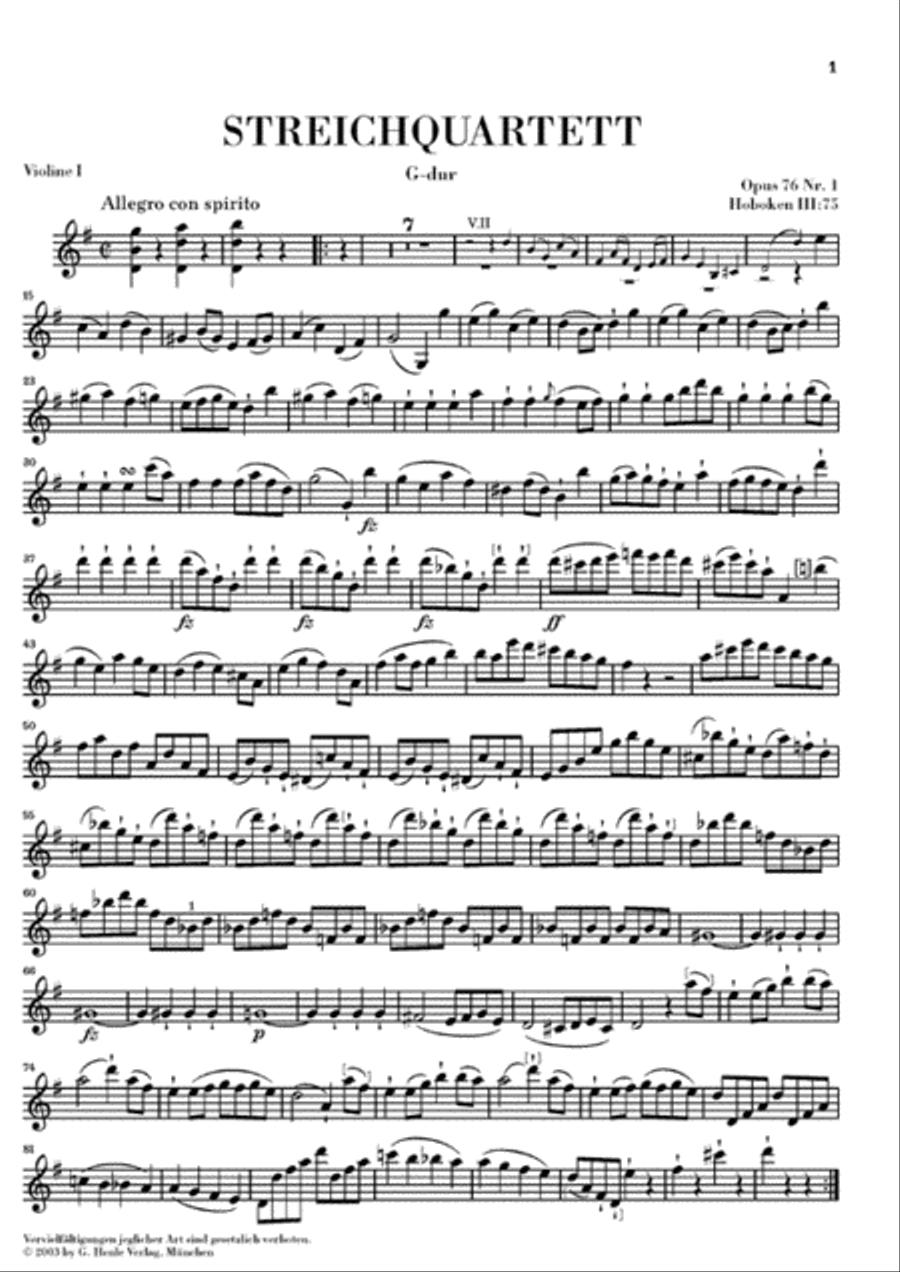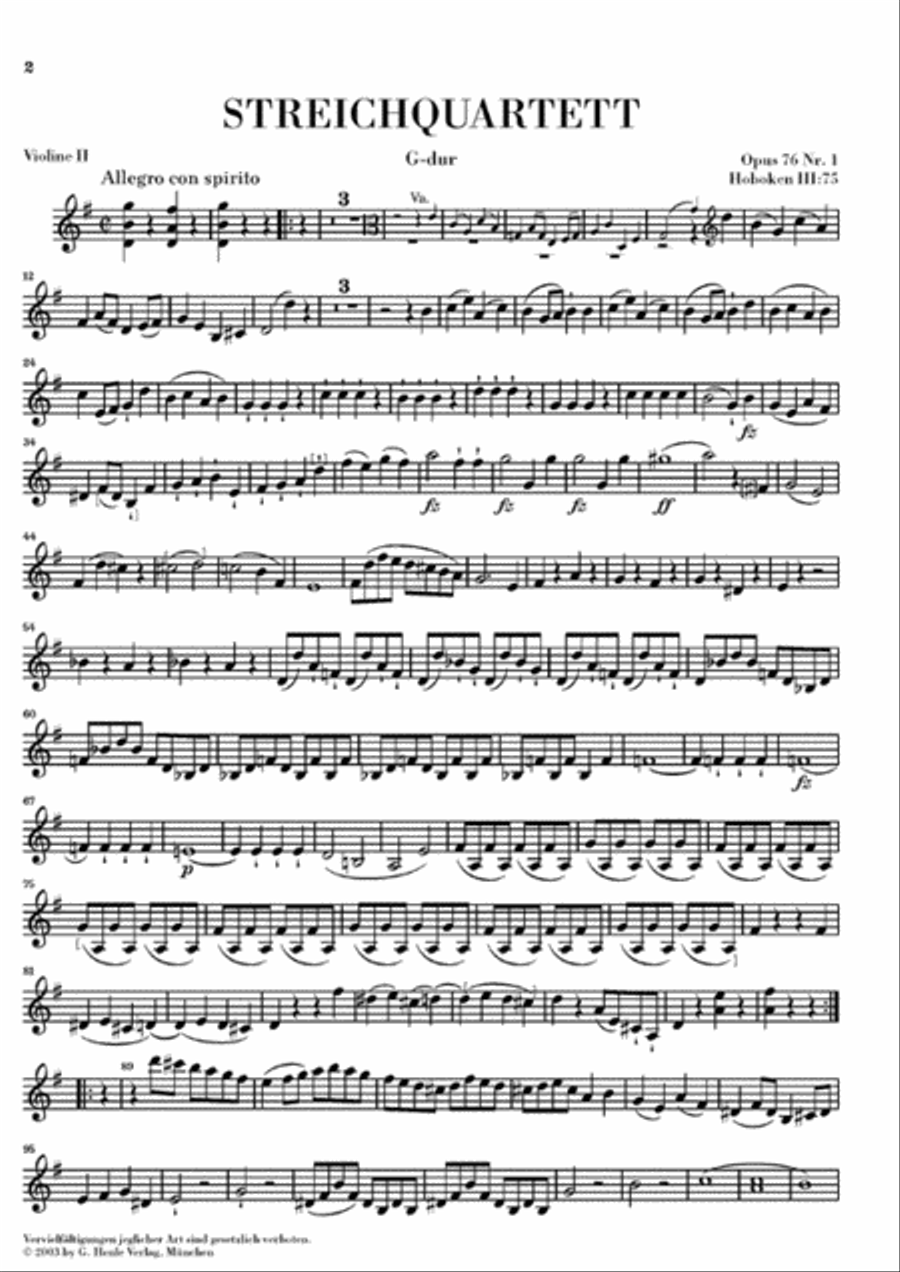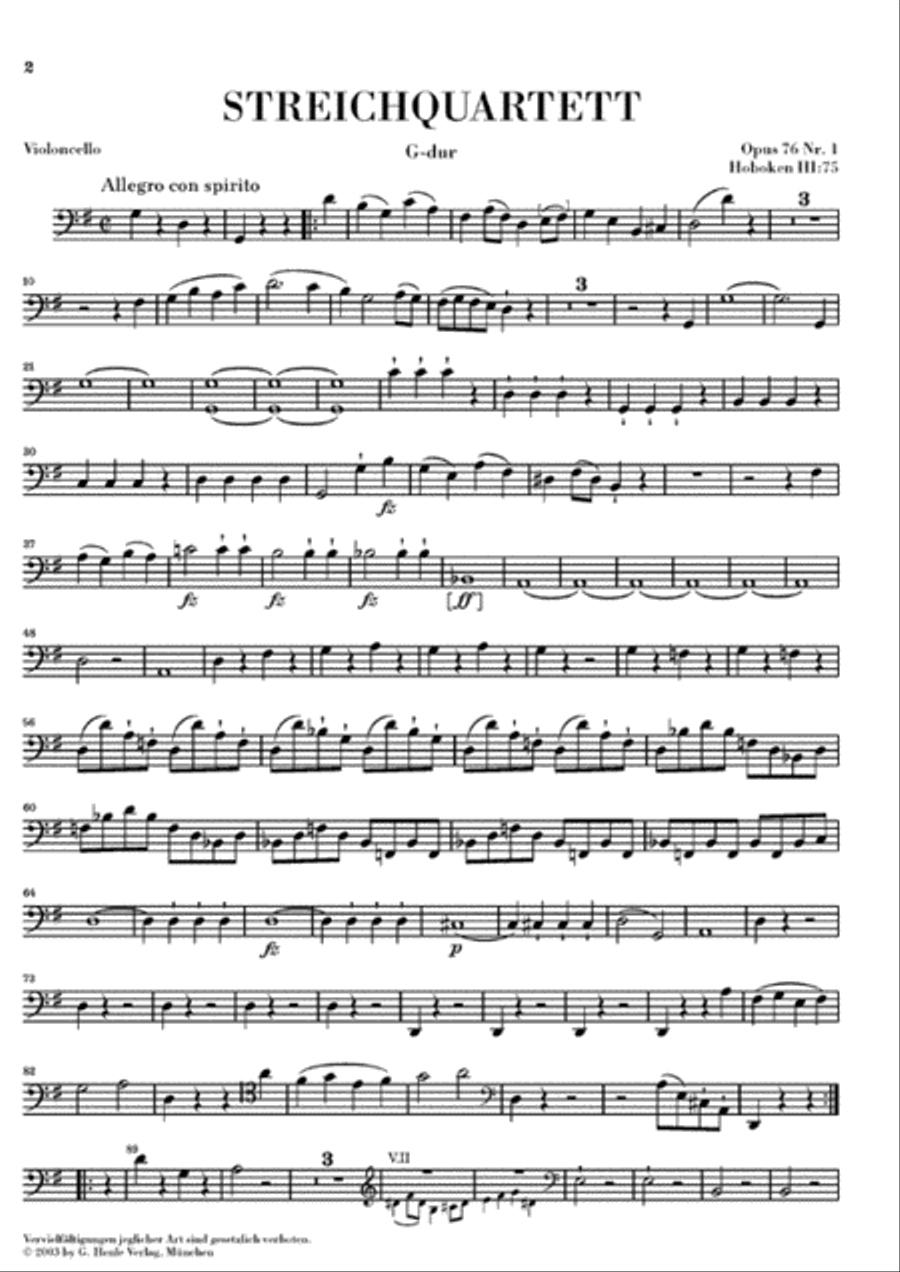 String Quartets – Volume X Op. 76

Erdody-Quartette
This item is currently not available
Taxes/VAT calculated at checkout.
Detailed Description
Chamber Ensemble String Quartet (2 Violins, Viola, Violoncello)
SKU: HL.51480214
Erdody-Quartette
. Composed by Franz Joseph Haydn. Edited by Horst Walter. Sheet Music. Paperbound. Henle Music Folios. Pages: Vl I Part = VI and 53 * Vl II Part = 43 * Va Part = 37 * Vc Part = 39. Classical. Softcover. 196 pages. G. Henle #HN214. Published by G. Henle (HL.51480214).
ISBN 9790201802145. UPC: 884088174132. 9.25x12.25x0.584 inches.
"Masterly and full of new ideas": thus the Swedish ambassadorial secretary Silverstolpe when he first heard these pieces in 1797. Haydn's friend, the music historian Charles Burney, reported in 1799 that he had "never taken greater pleasure in instrumental music." Our new edition of these six works, including the famous "Emperor Quartet," follows the text of the complete edition prepared by the Haydn Institute in Cologne. Both the study edition (HN 9214) and the set of parts (HN 214) have highly informative notes on the source materials and alternative readings. Fold-out pages in the parts allow for optimum page turns.
About Henle Urtext
What I can expect from Henle Urtext editions:
error-free, reliable musical texts based on meticulous musicological research - fingerings and bowings by famous artists and pedagogues
preface in 3 languages with information on the genesis and history of the work
Critical Commentary in 1 – 3 languages with a description and evaluation of the sources and explaining all source discrepancies and editorial decisions
most beautiful music engraving
page-turns, fold-out pages, and cues where you need them
excellent print quality and binding
largest Urtext catalogue world-wide
longest Urtext experience (founded 1948 exclusively for "Urtext" editions)
Song List (6)
Haydn: Stringquartet (Erd÷dy) E flat major op. 76,6 Hob. III:80
Haydn: String Quartet (Erd÷dy) G major op. 76,1 Hob. III:75
Haydn: Stringquartet (Erd÷dy) D major op. 76,5 Hob. III:79
Haydn: Stringquartet (Erd÷dy) d minor op. 76,2 Hob. III:76
Haydn: Stringquartet (Erd÷dy) B flat major op. 76,4 Hob. III:78
Haydn: Stringquartet (Erd÷dy) C major op. 76,3 Hob. III:77