Songs of Gouvy, Volume 1: 40 poèmes de Pierre de Ronsard; 12 poèmes de La Pleïade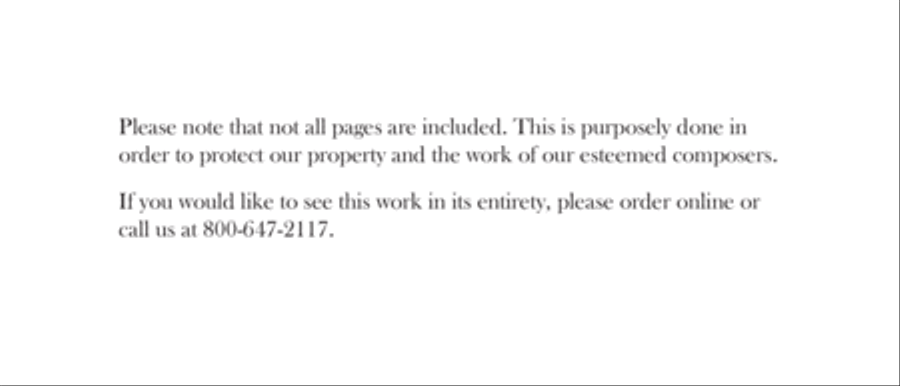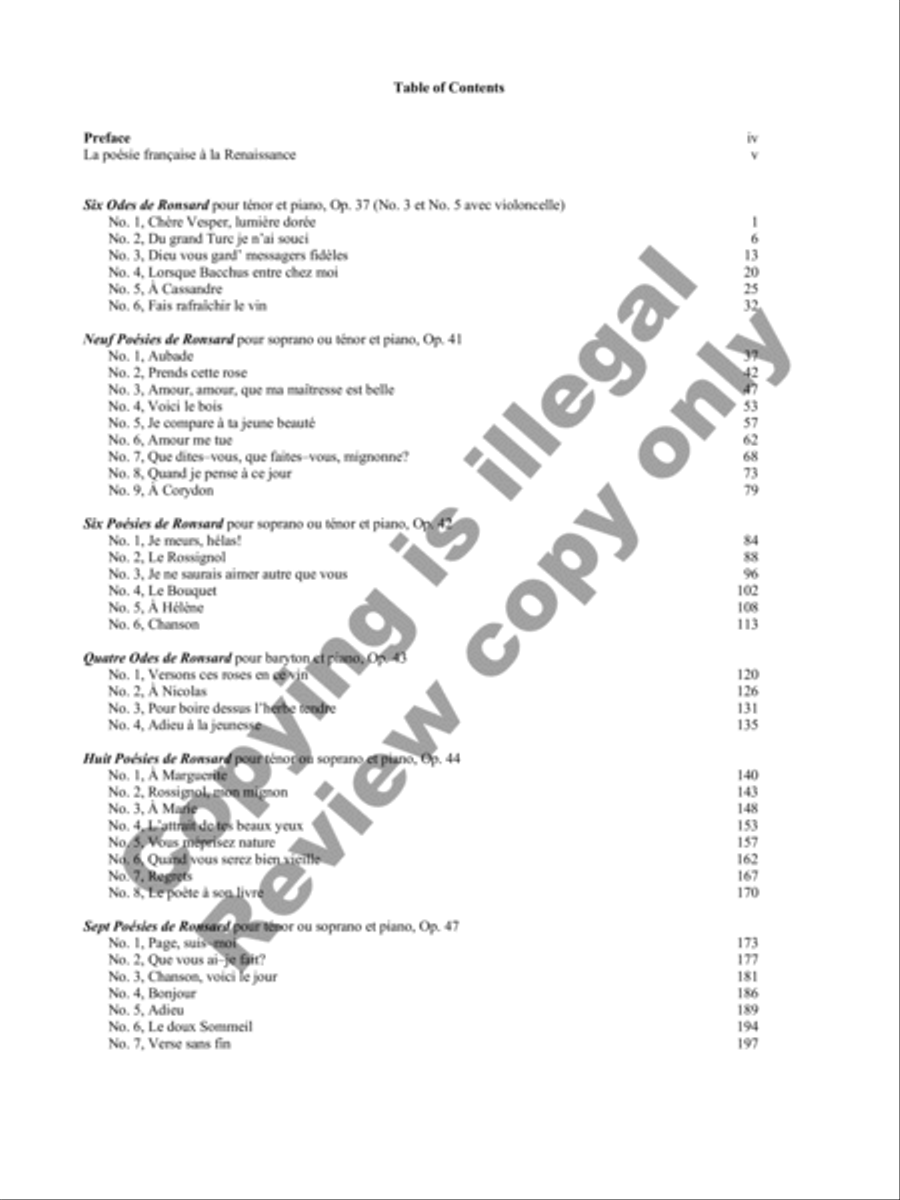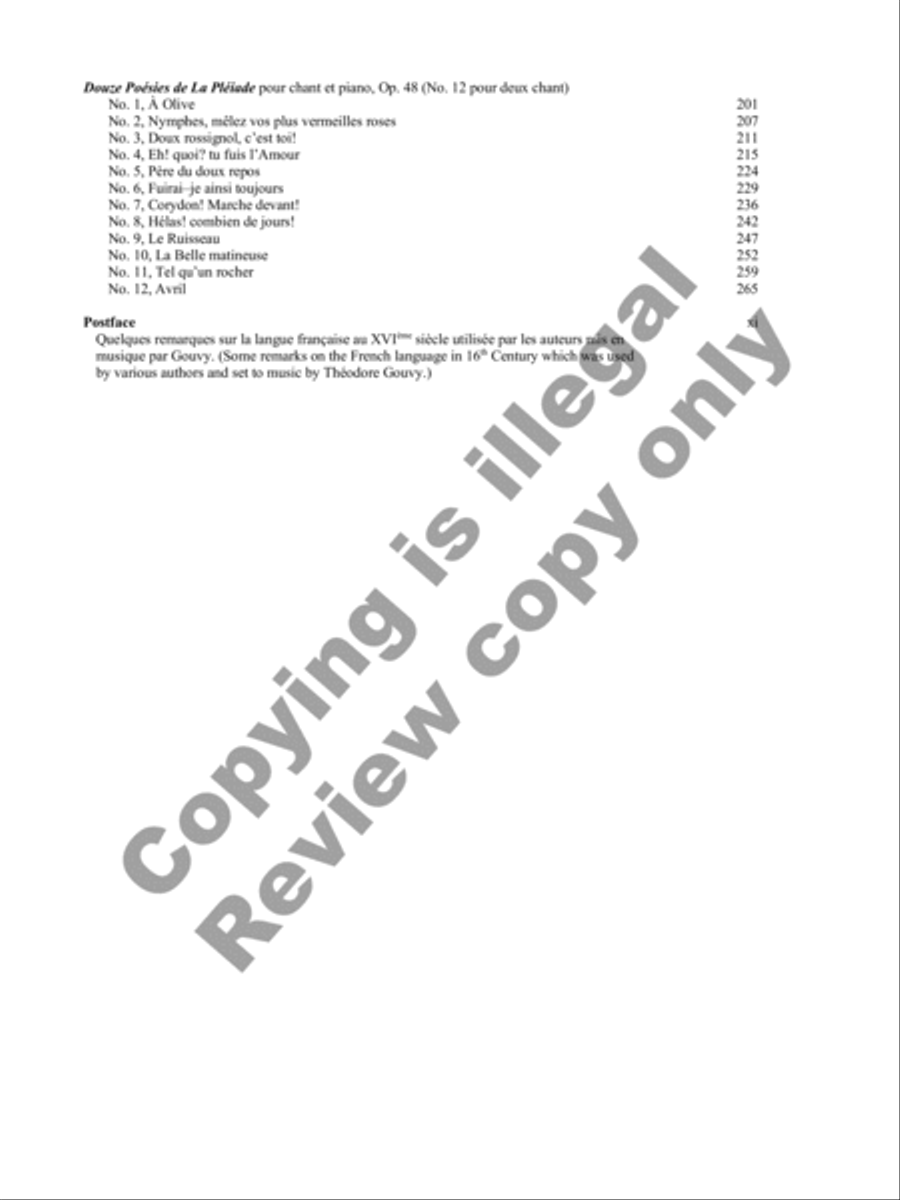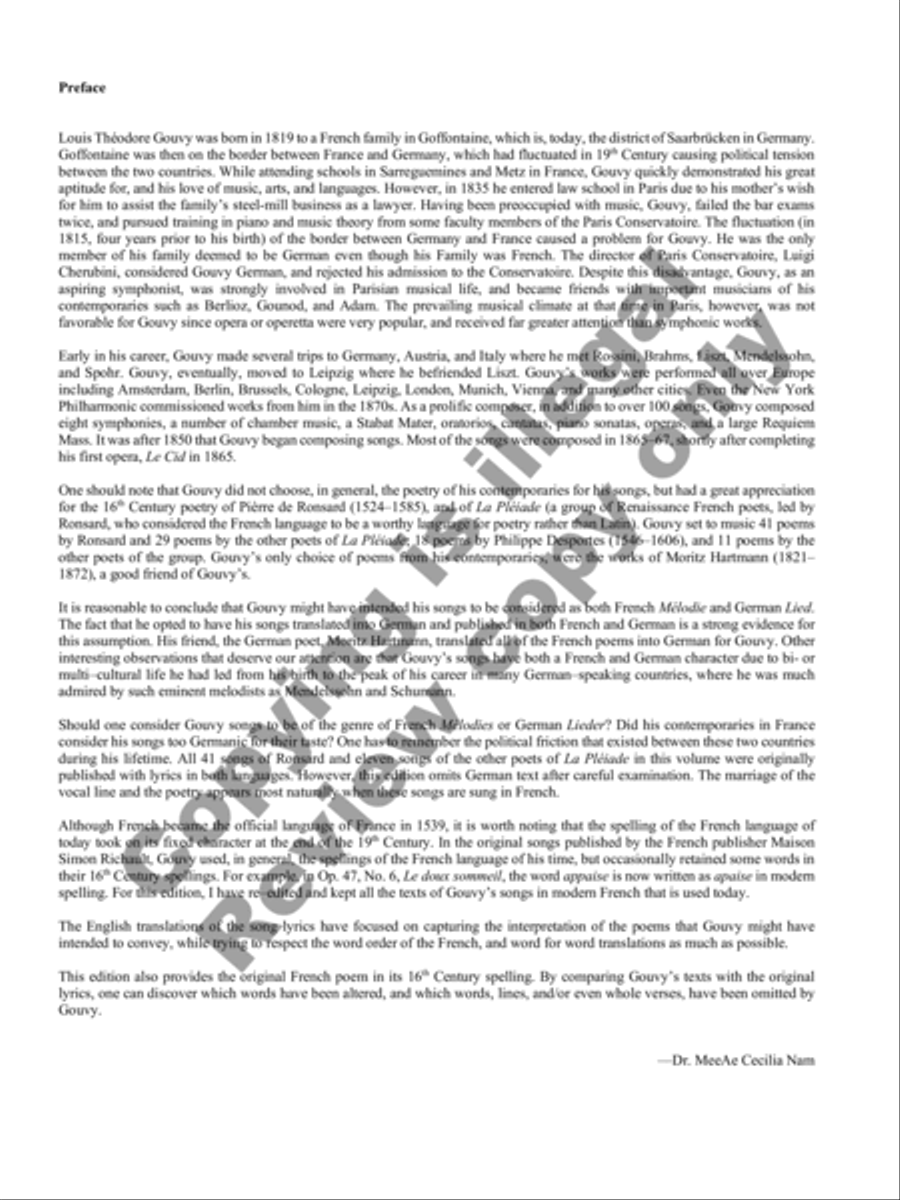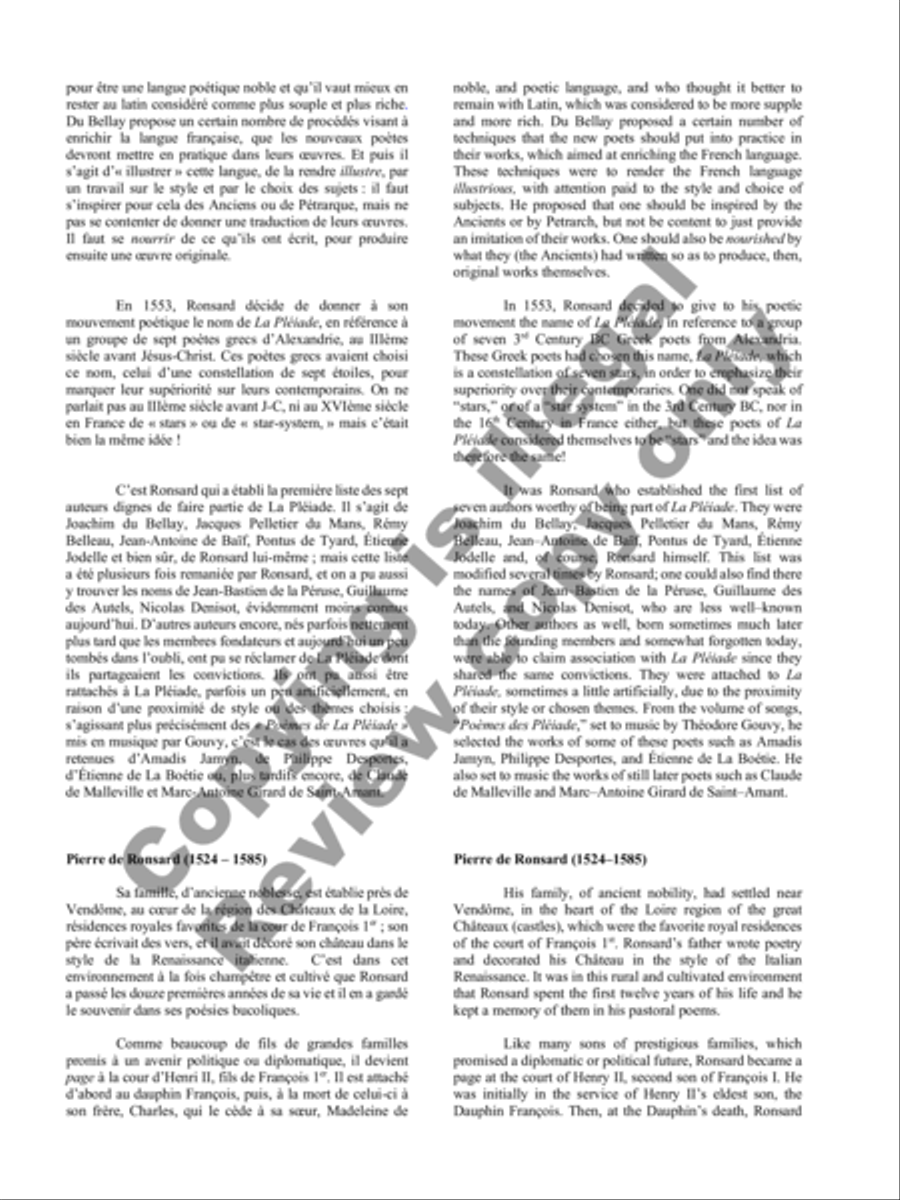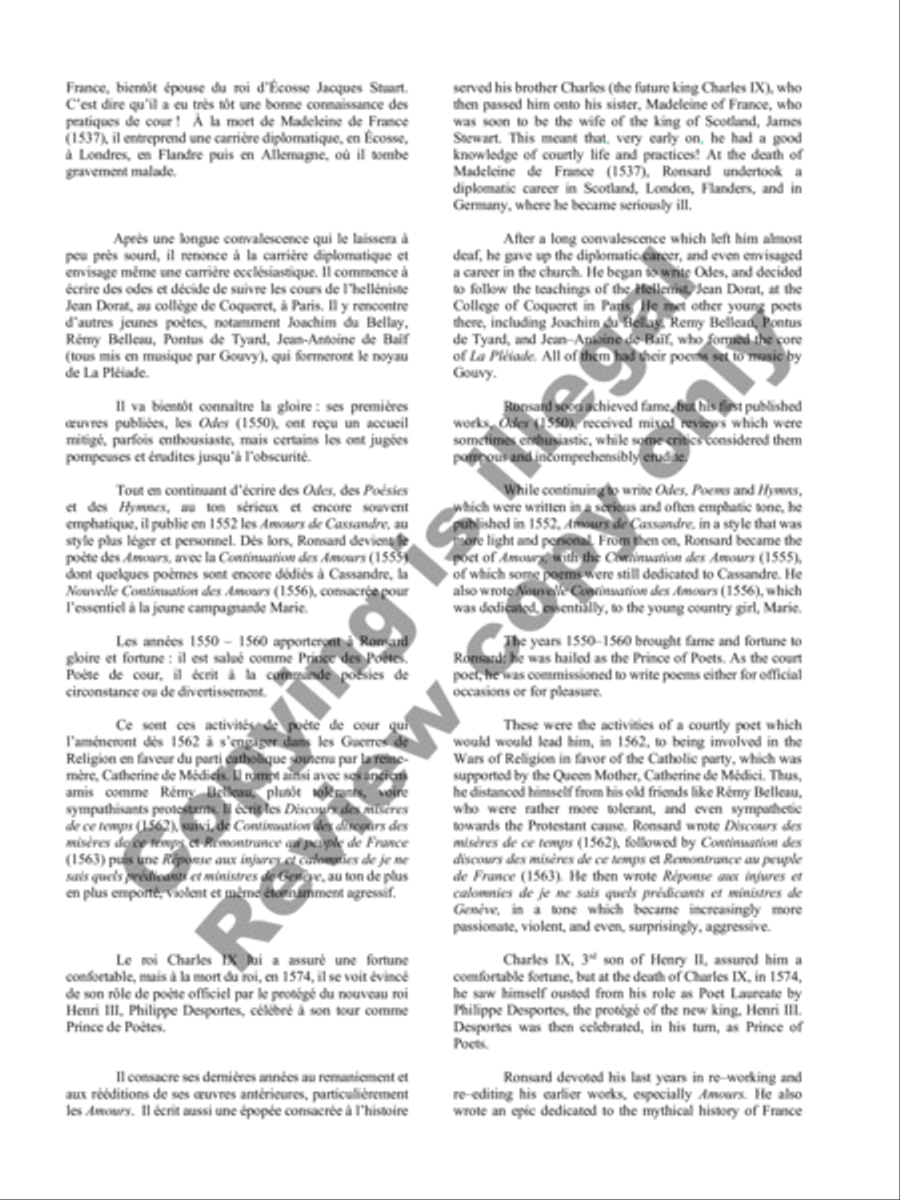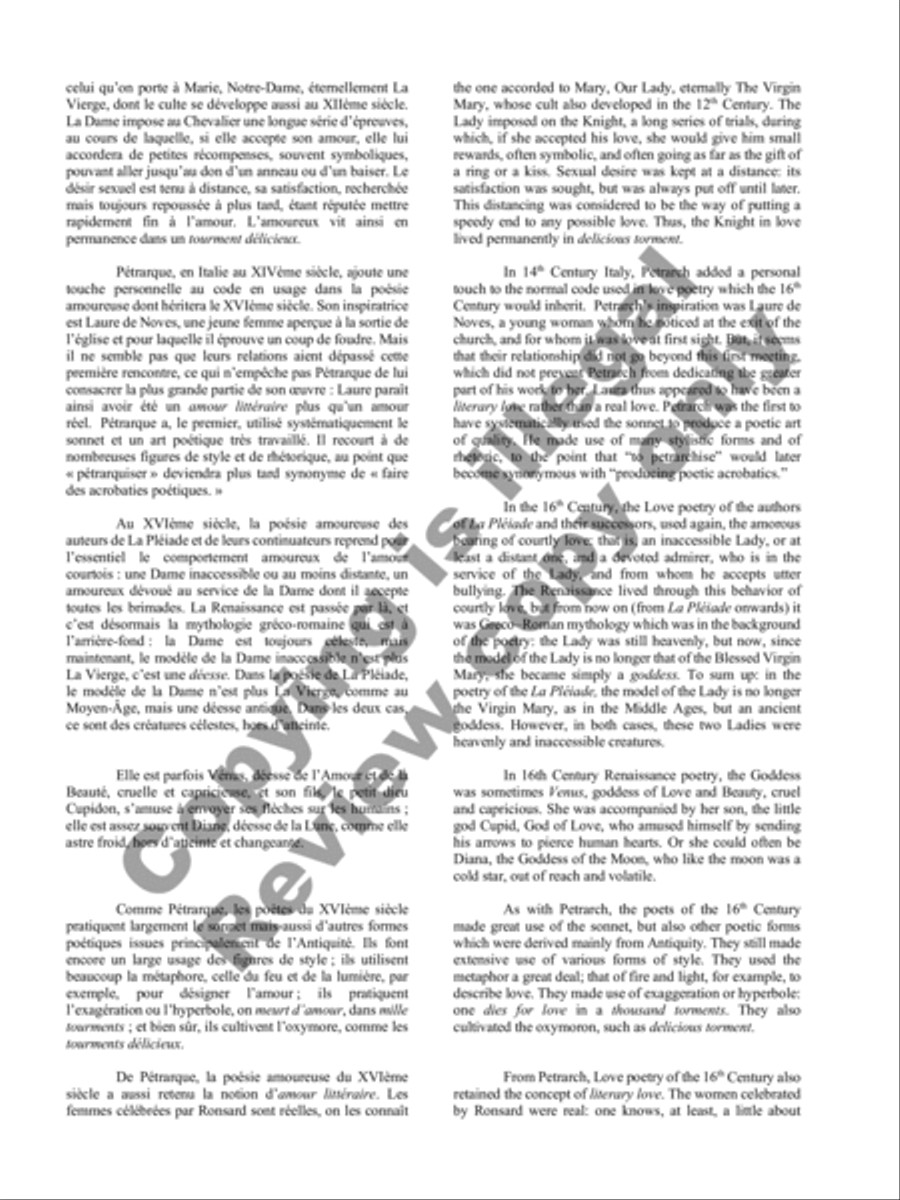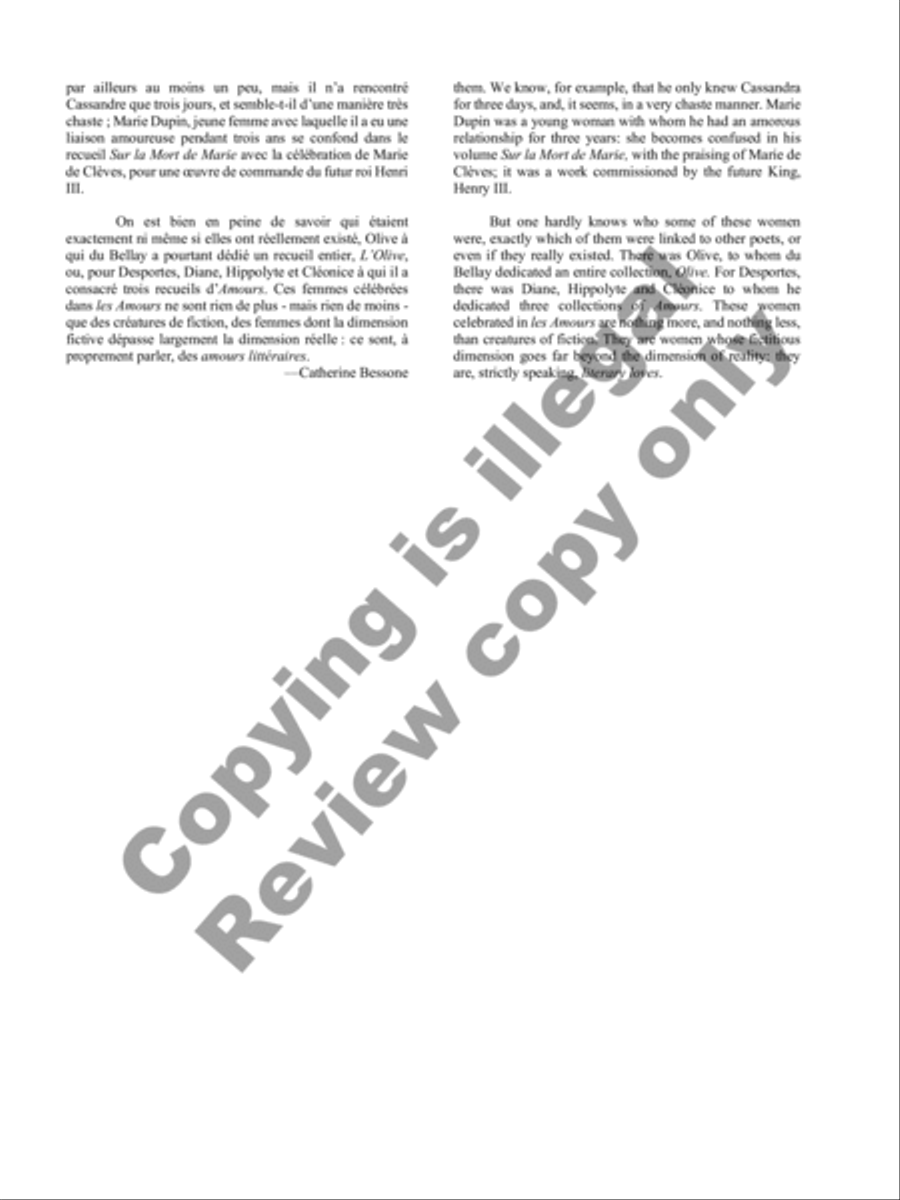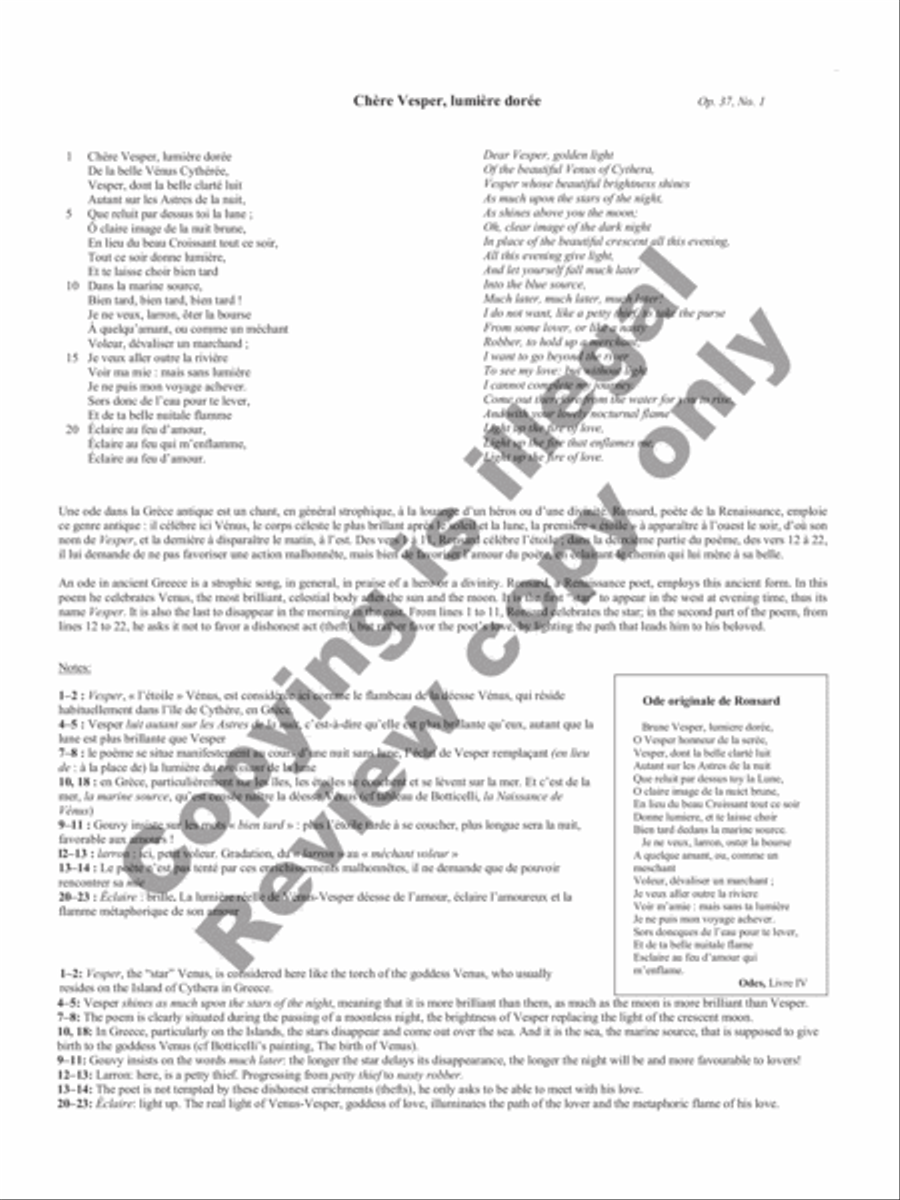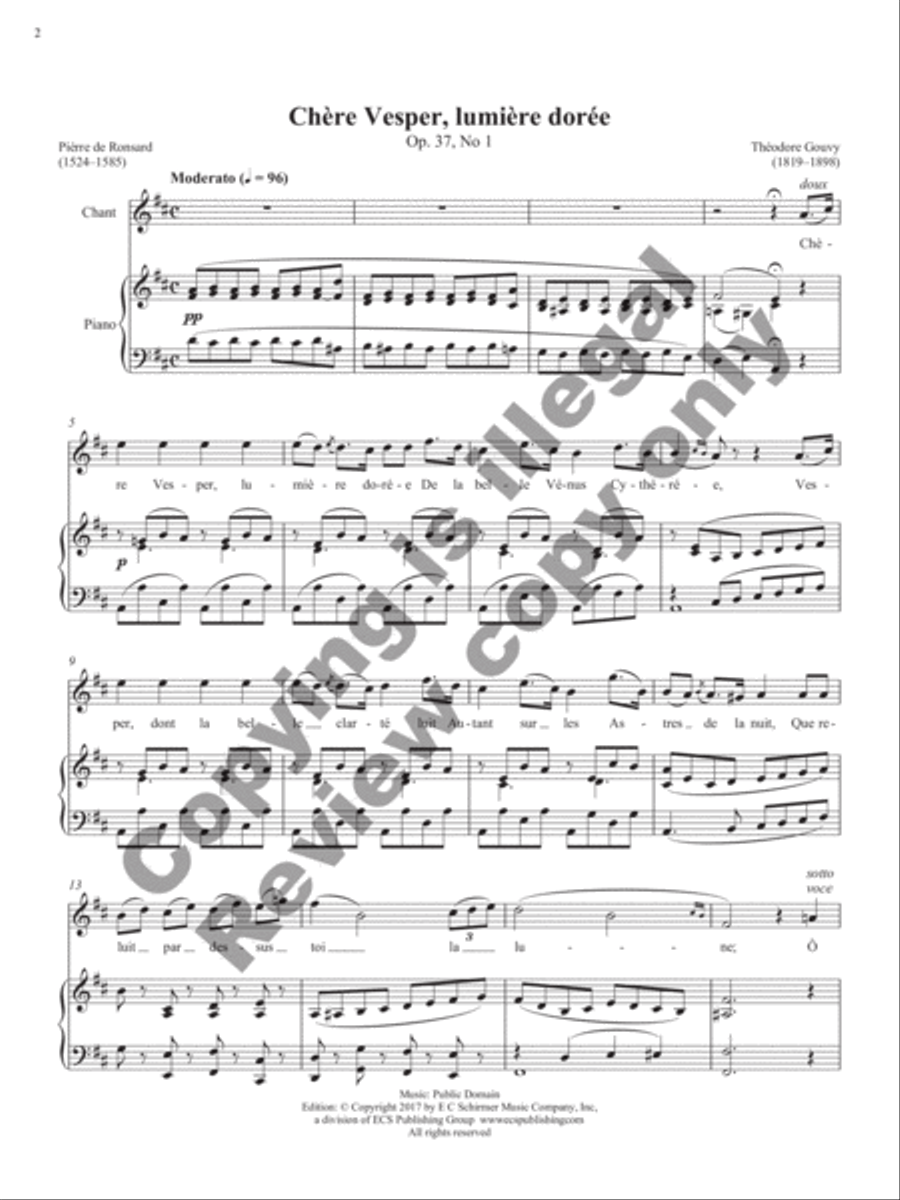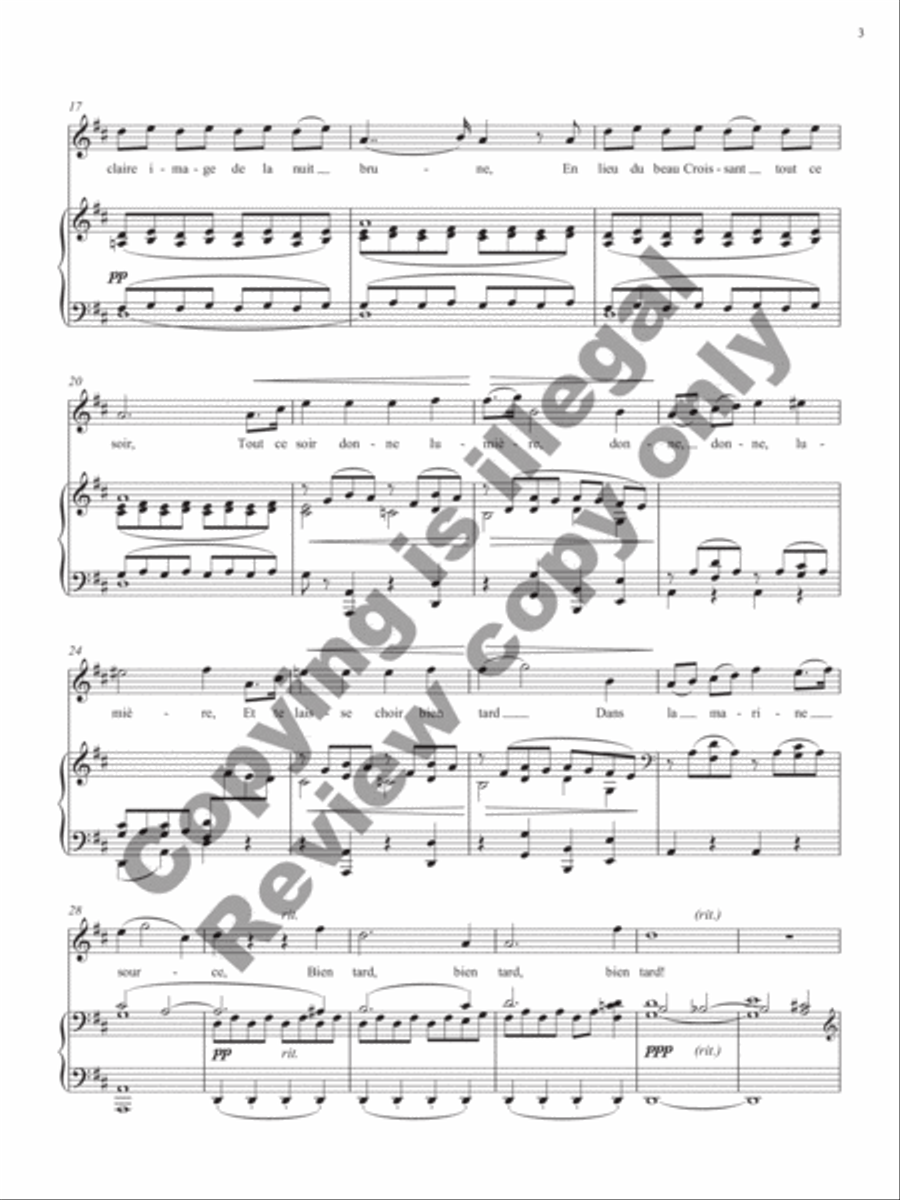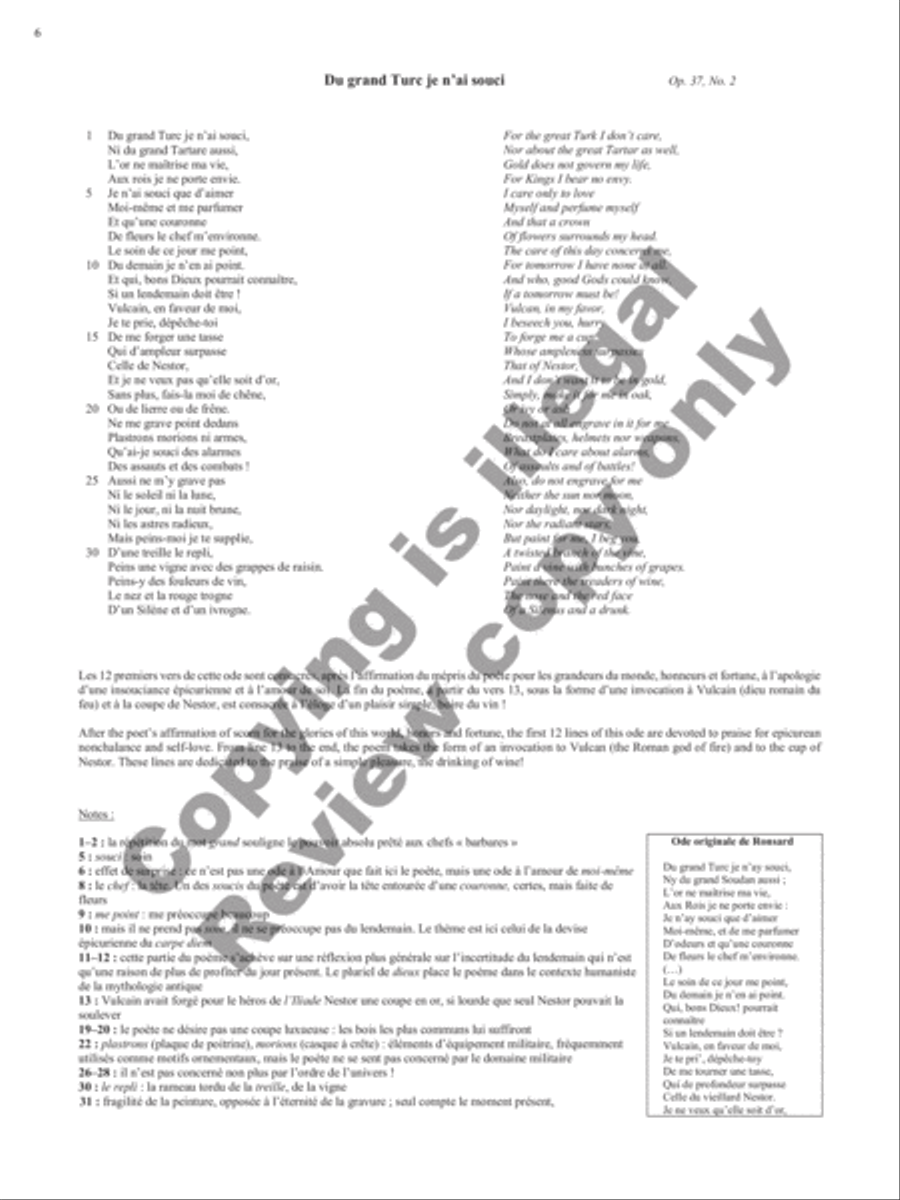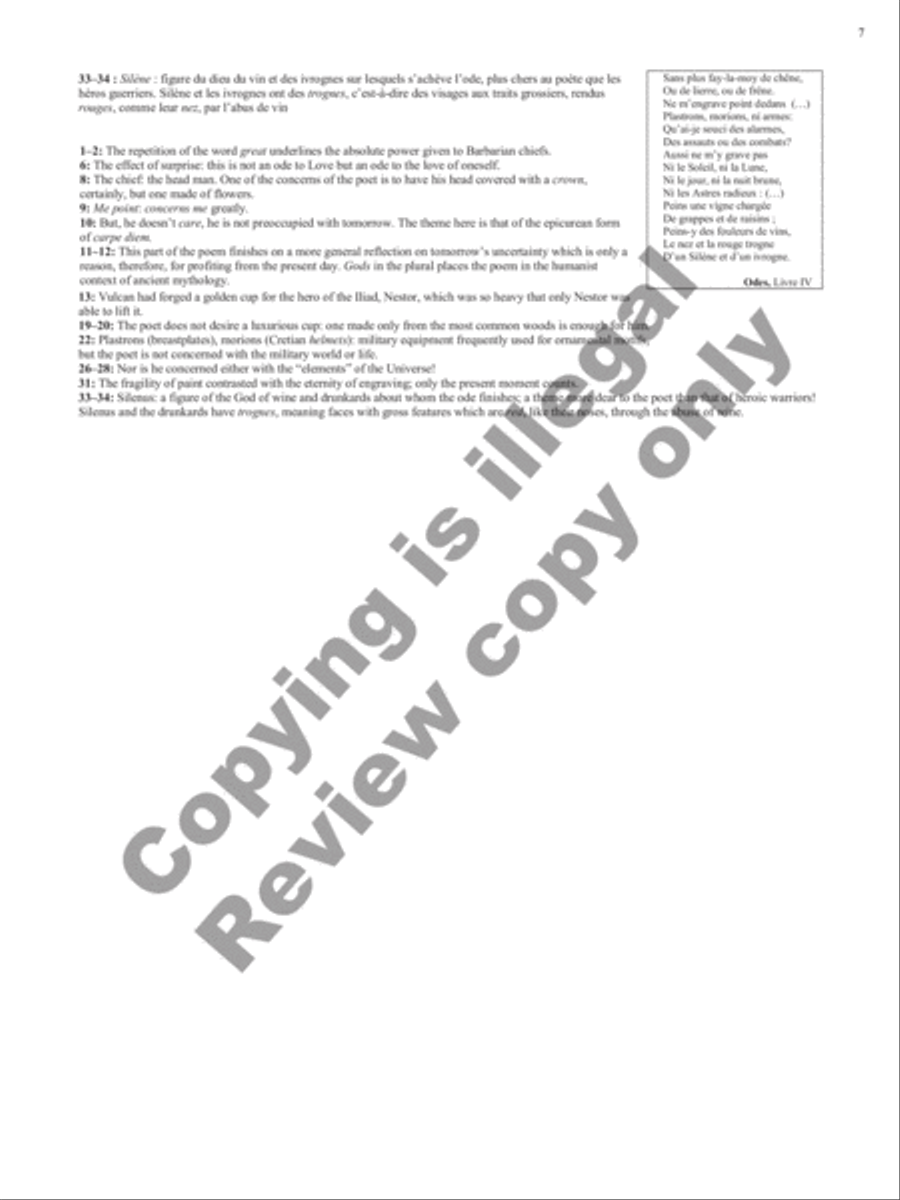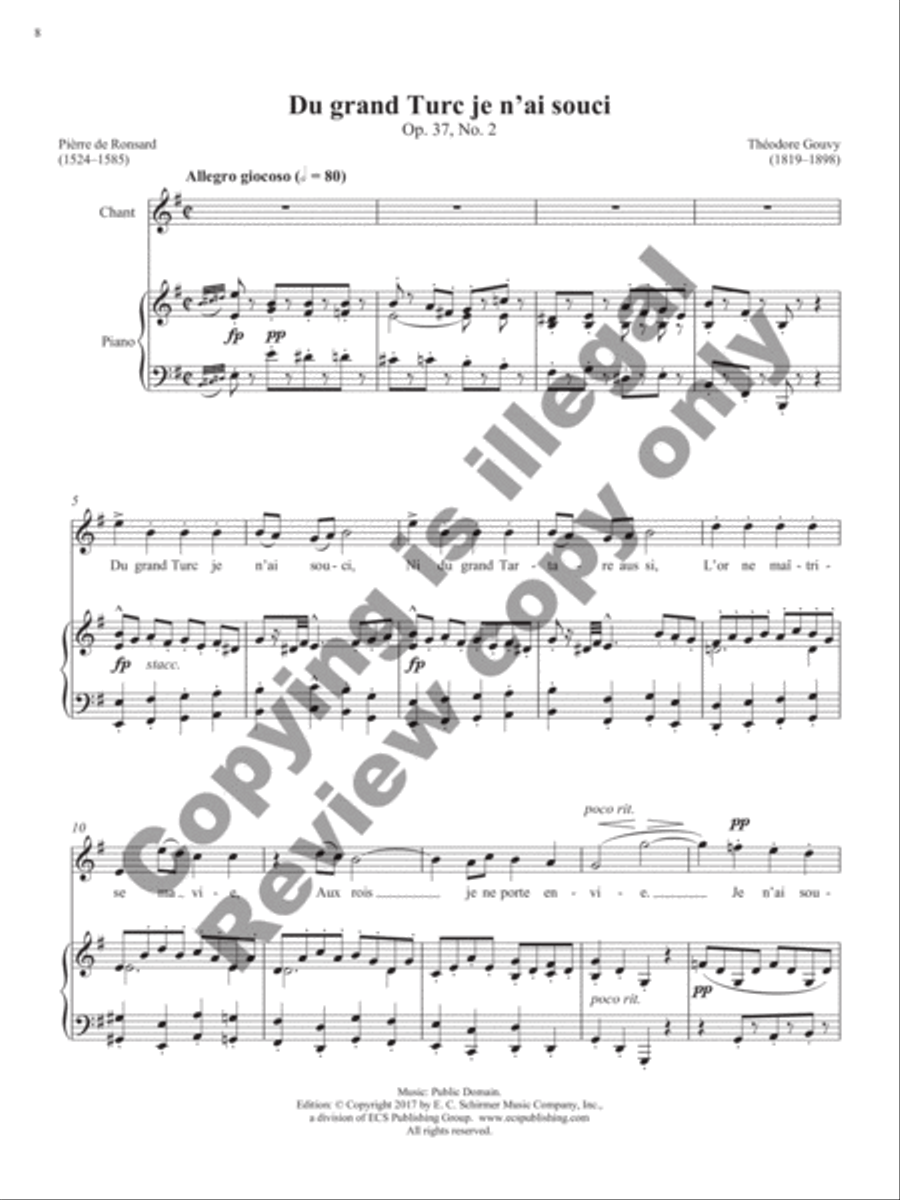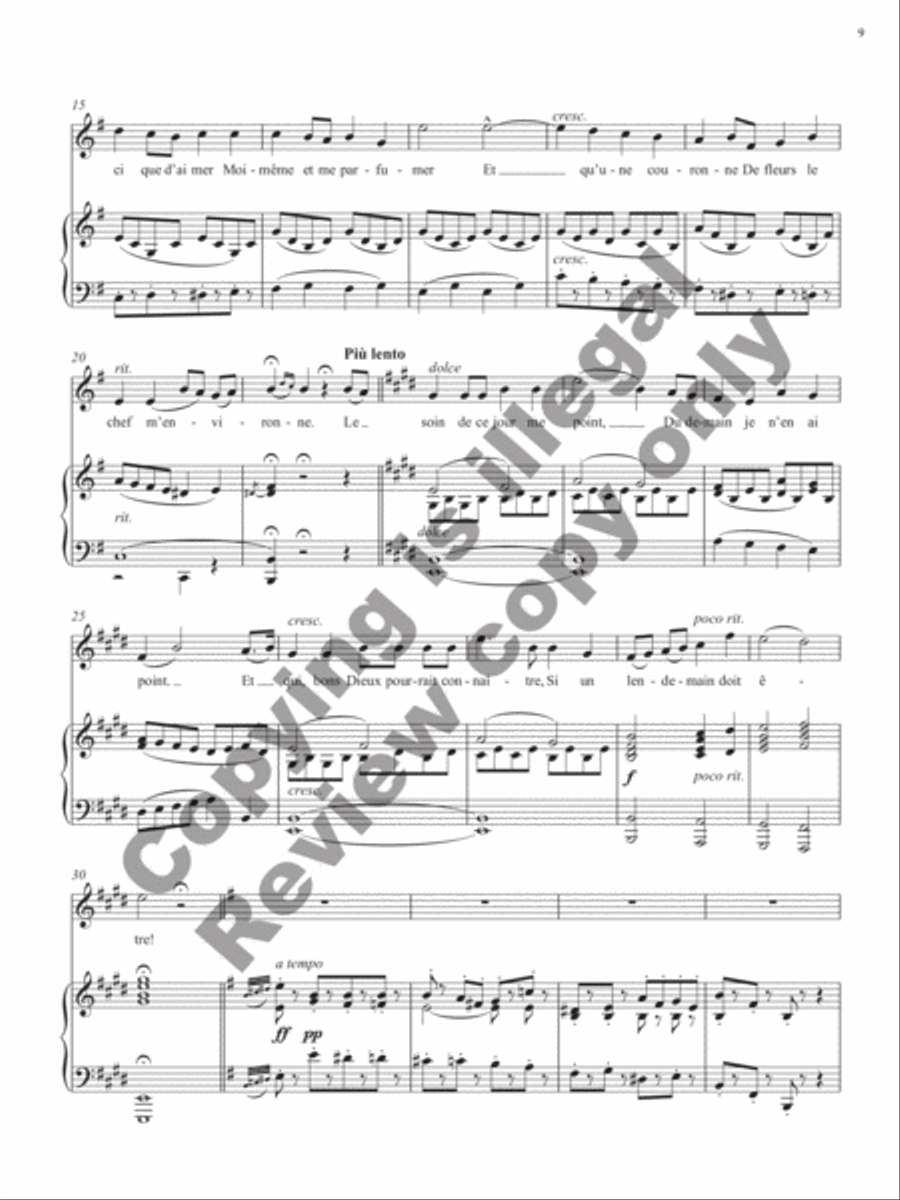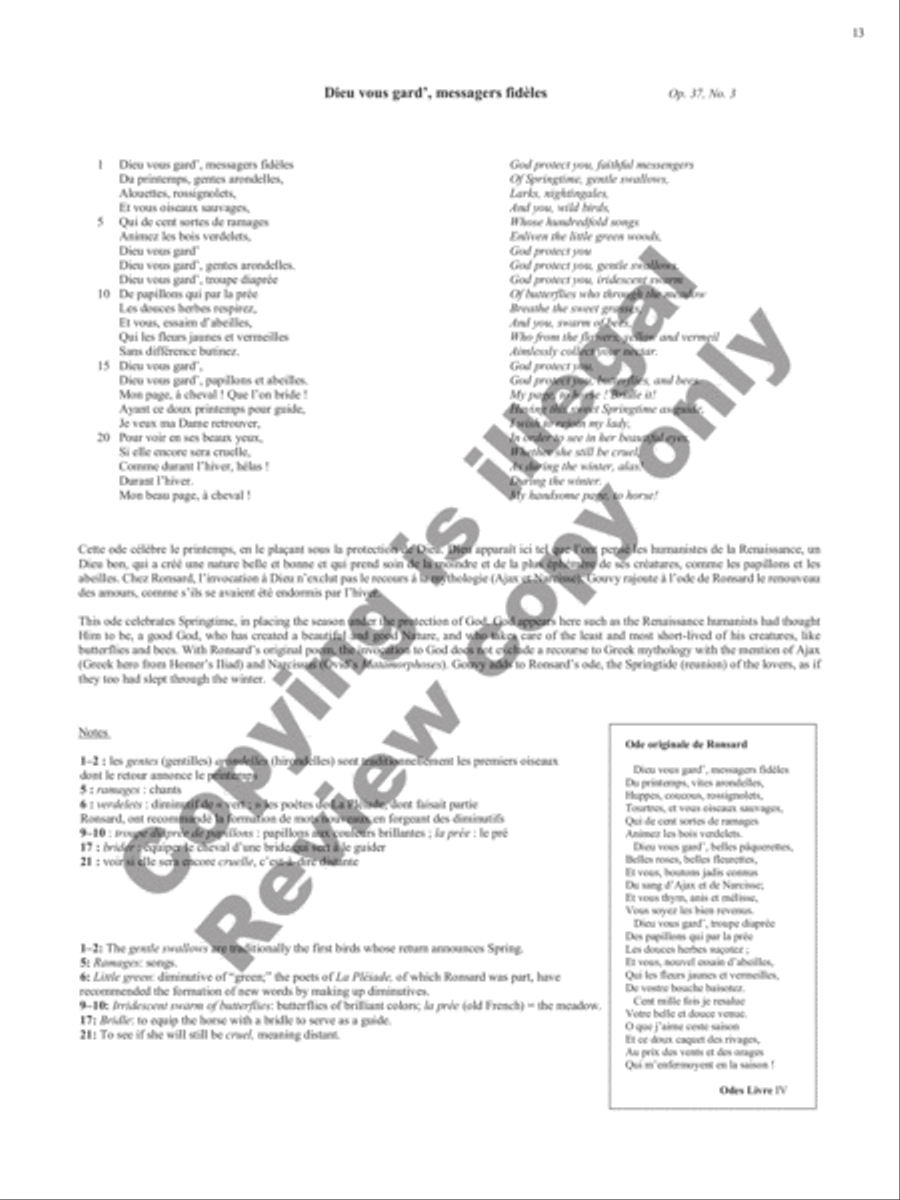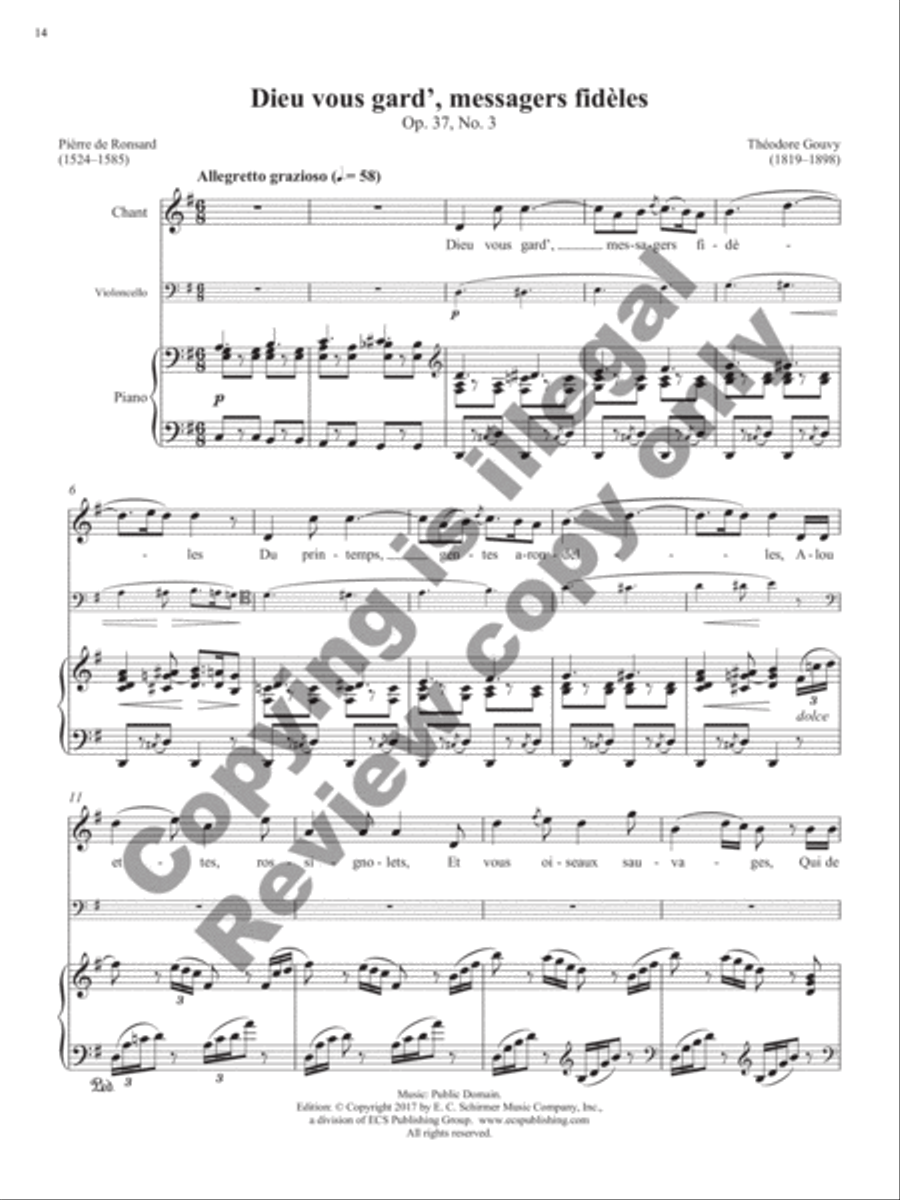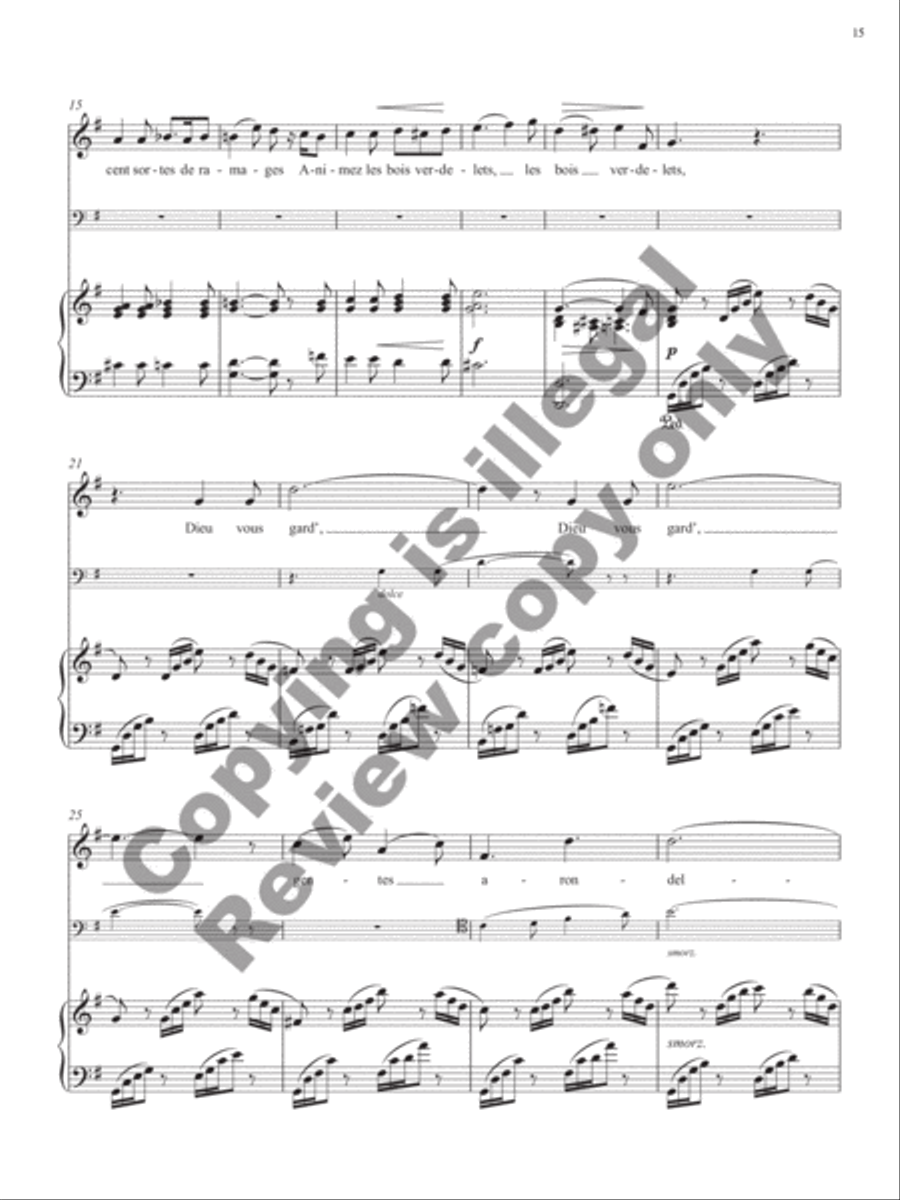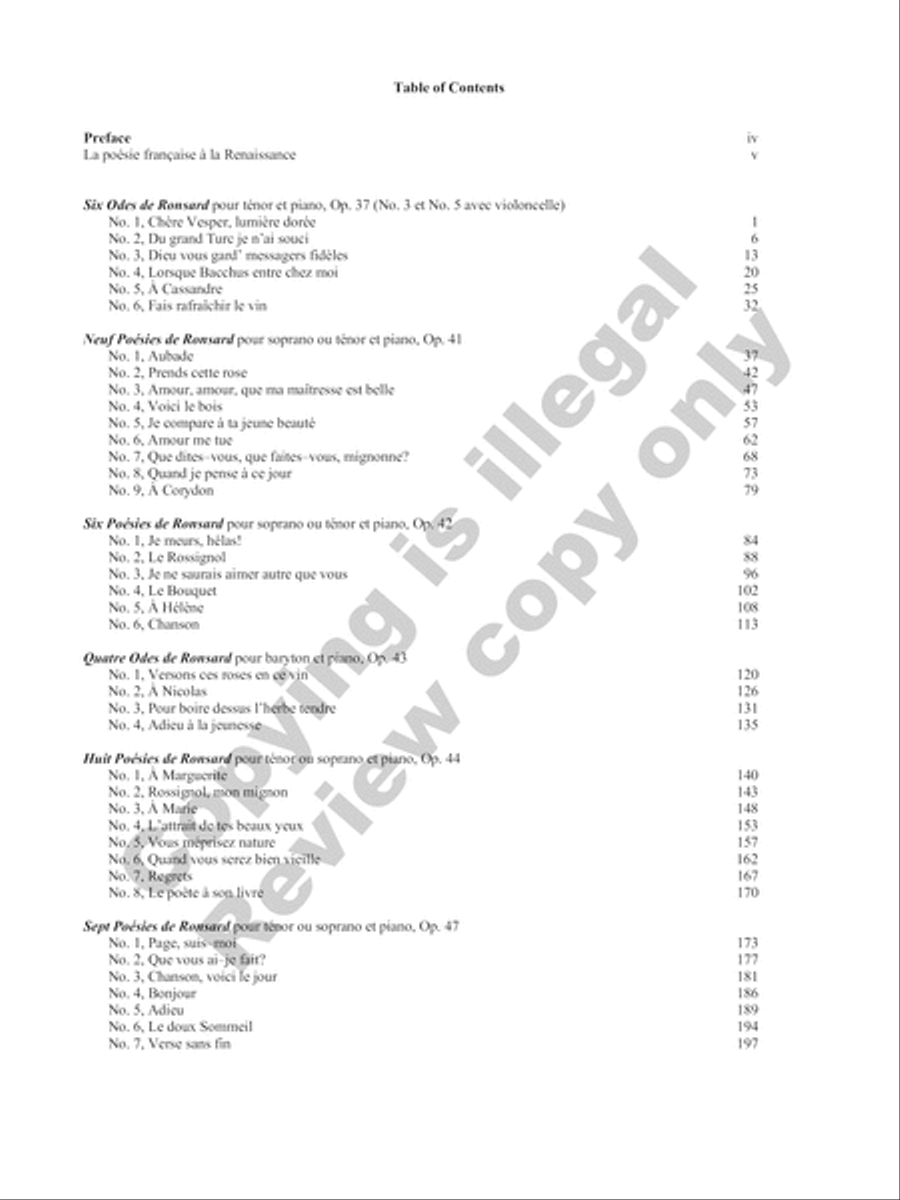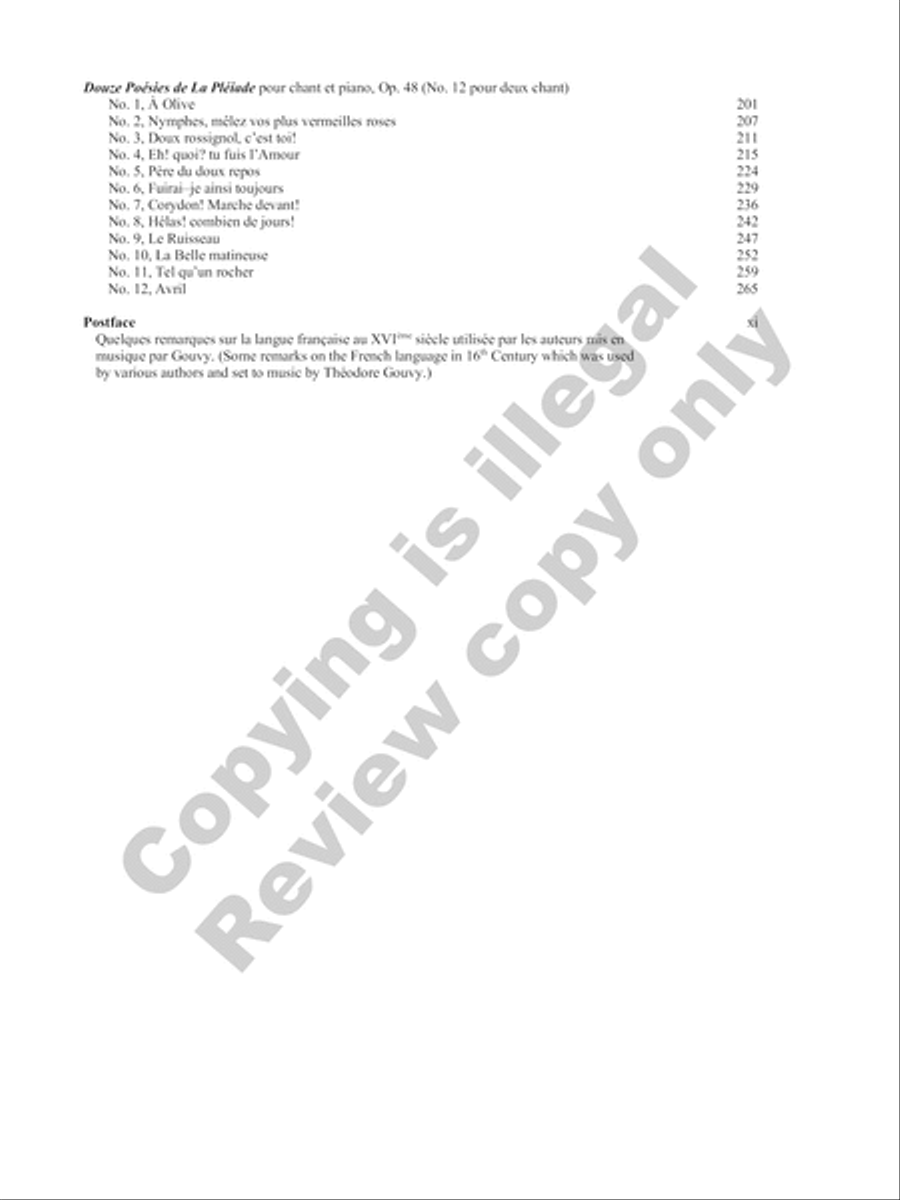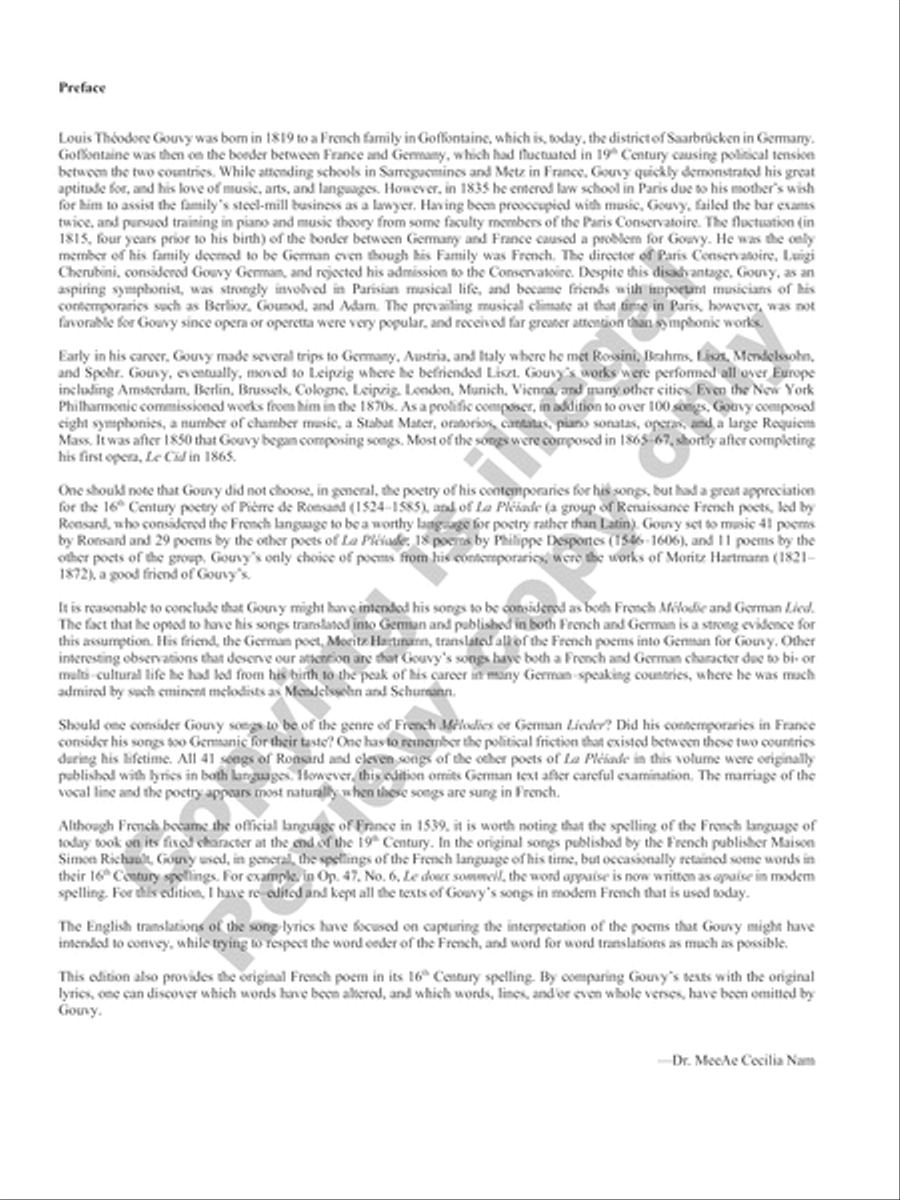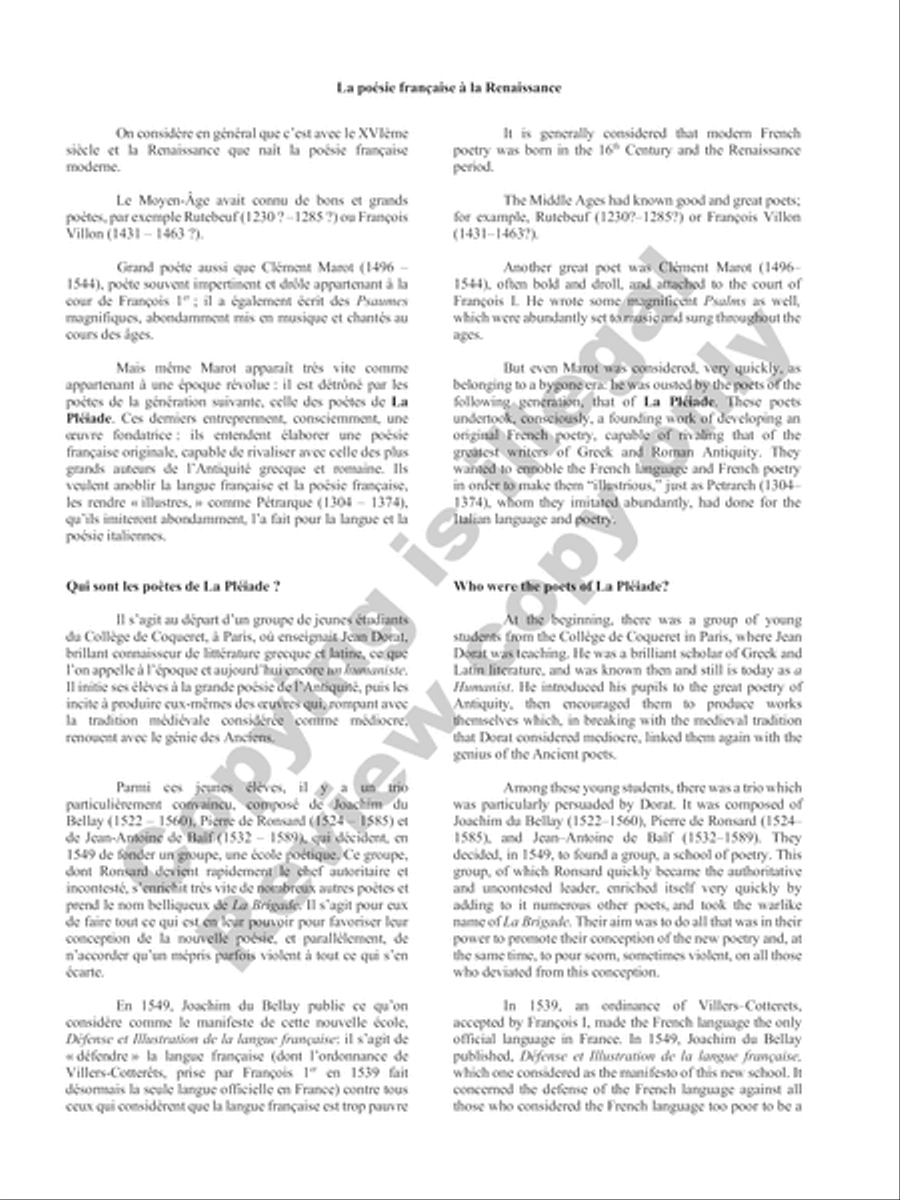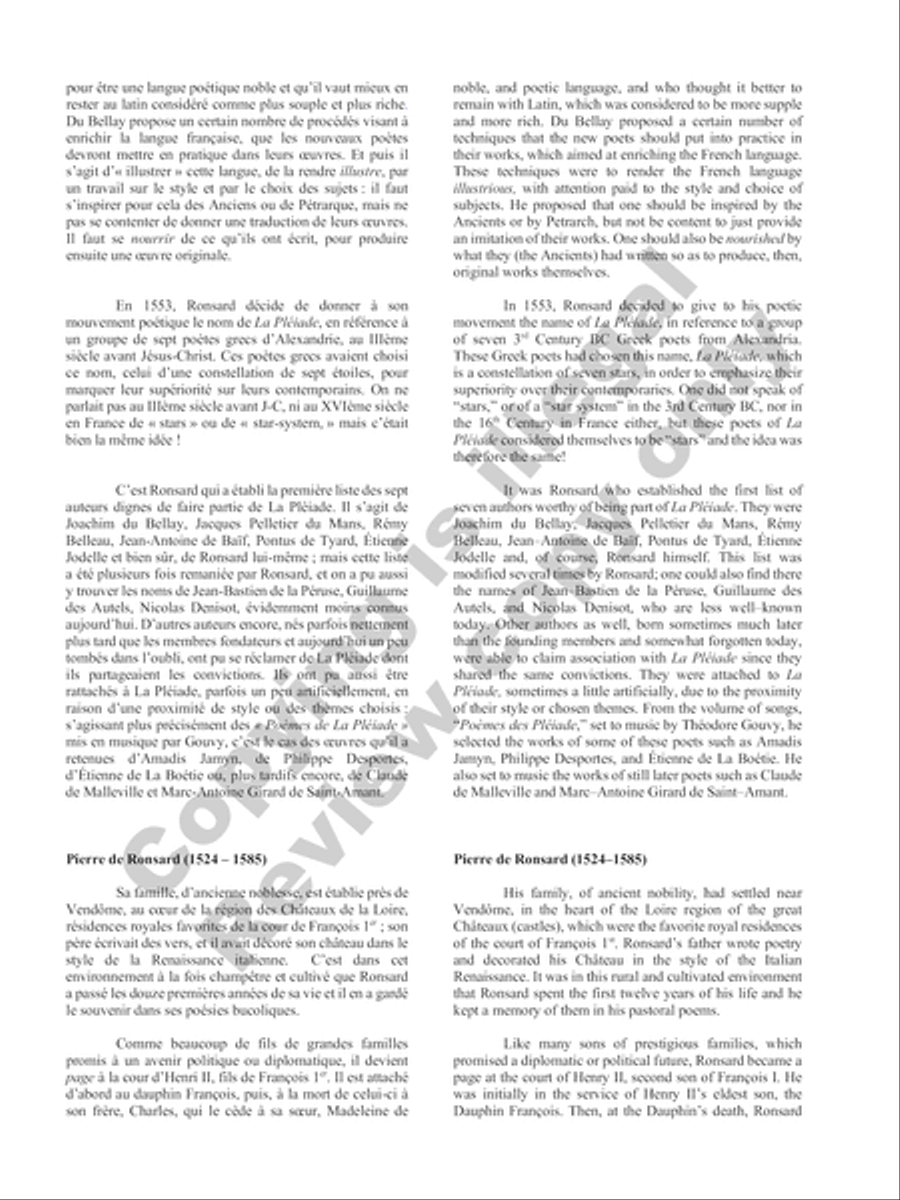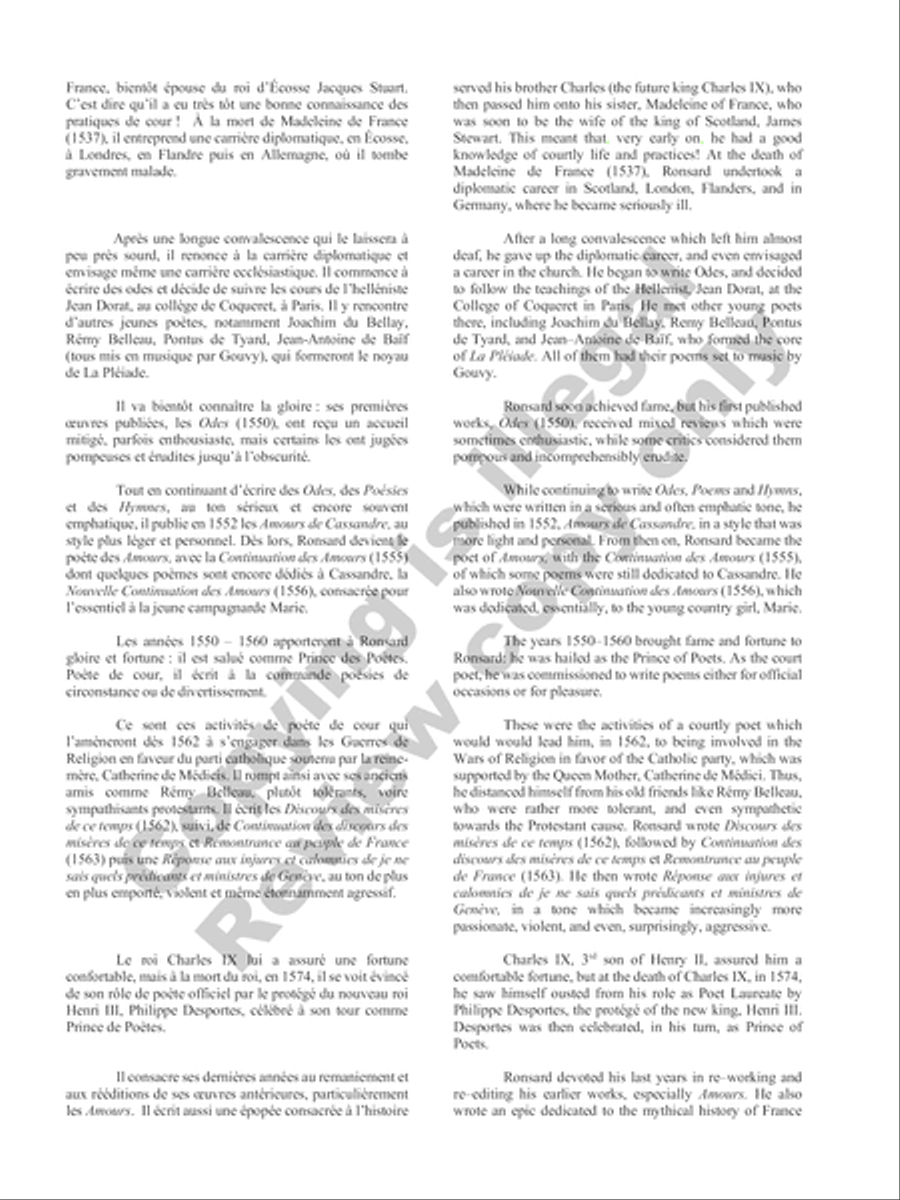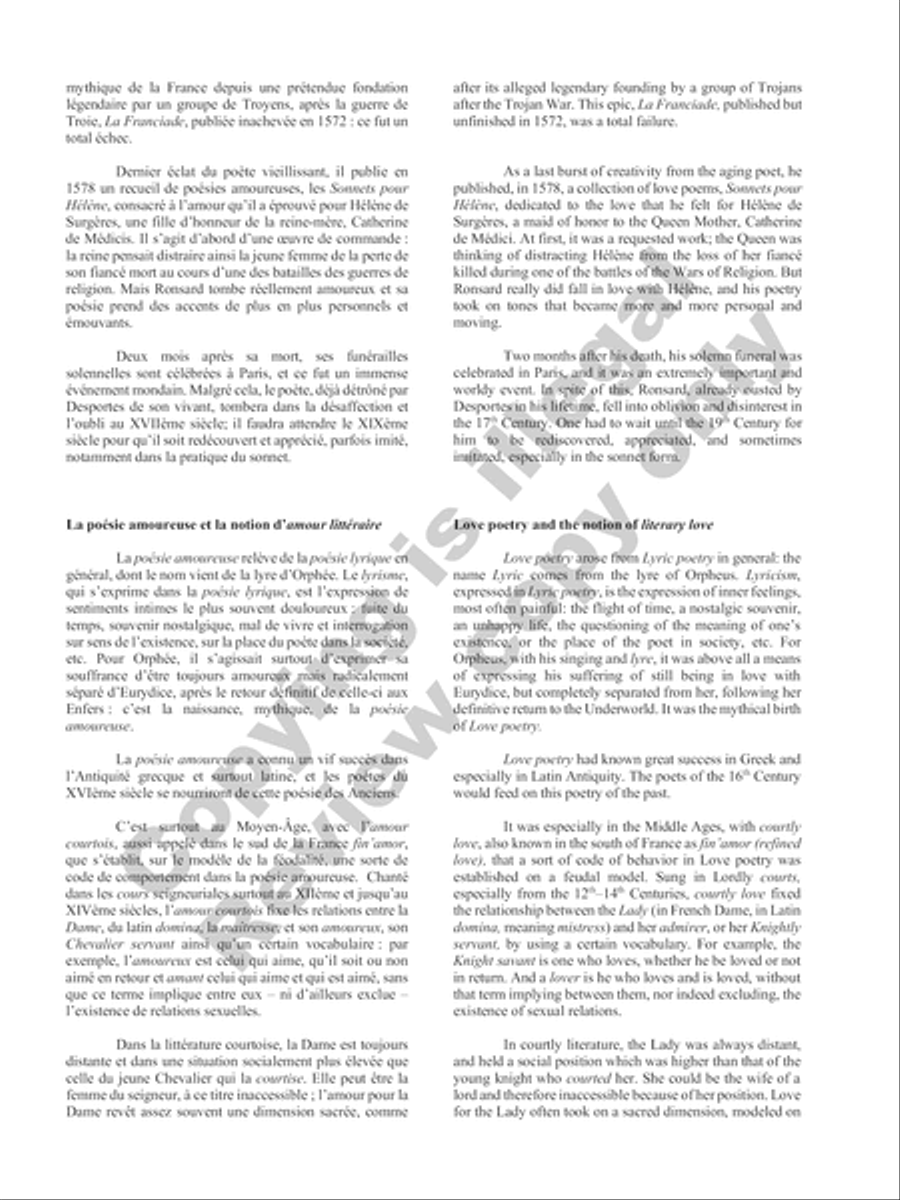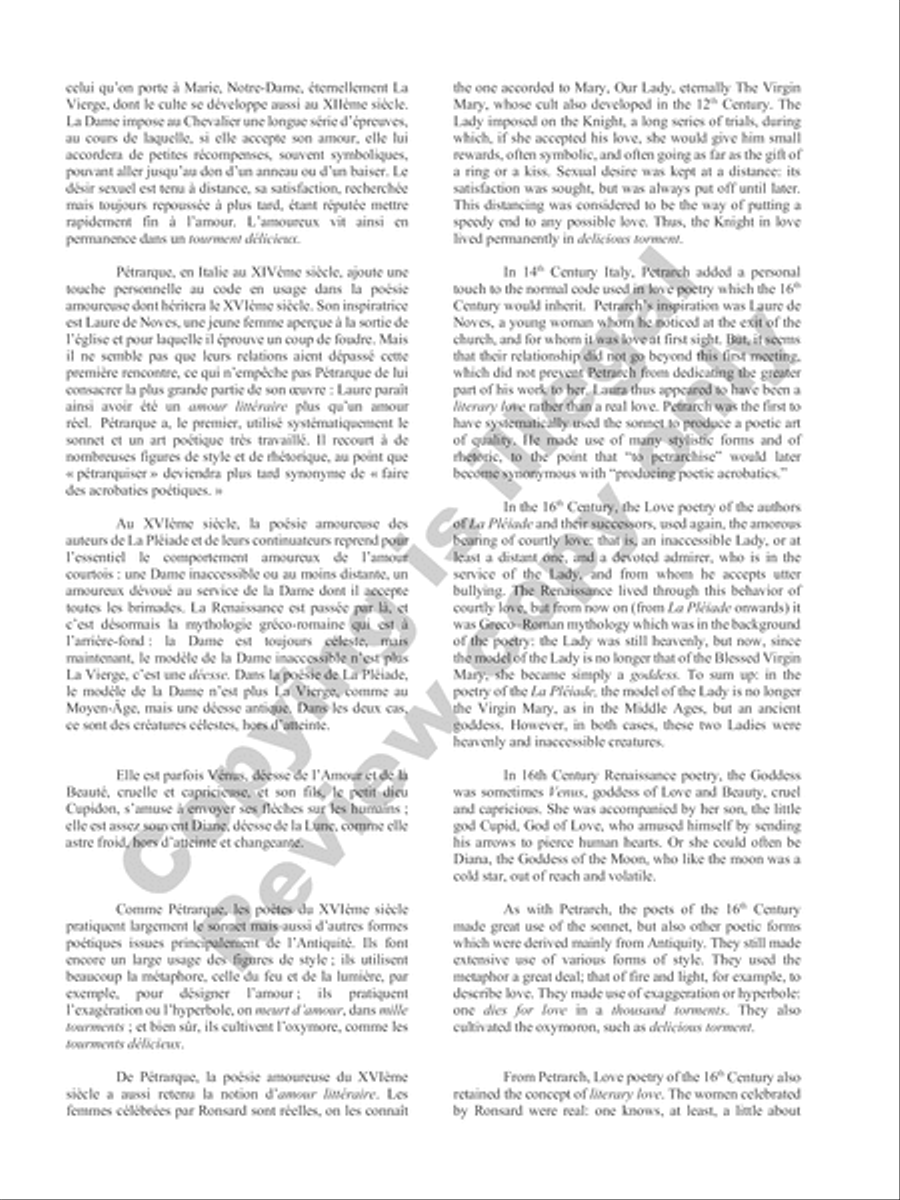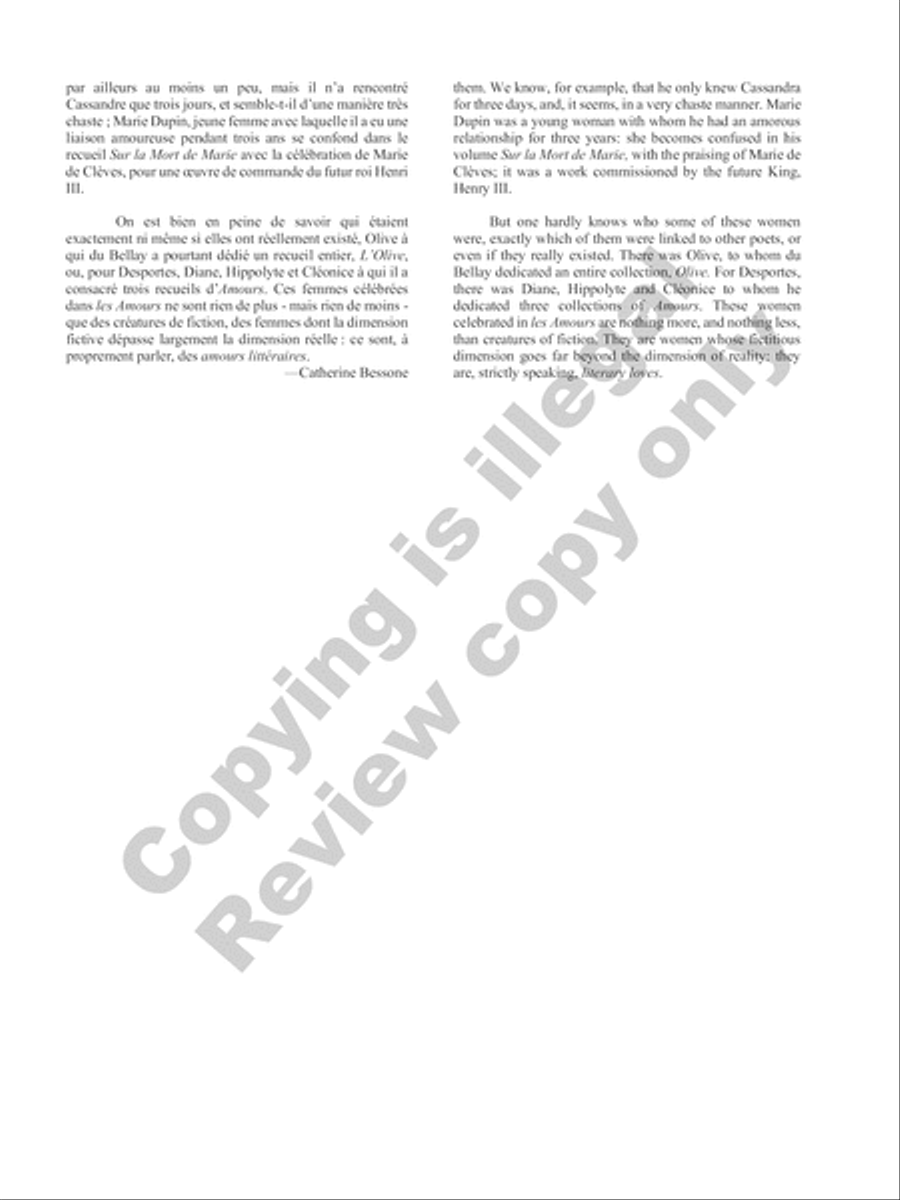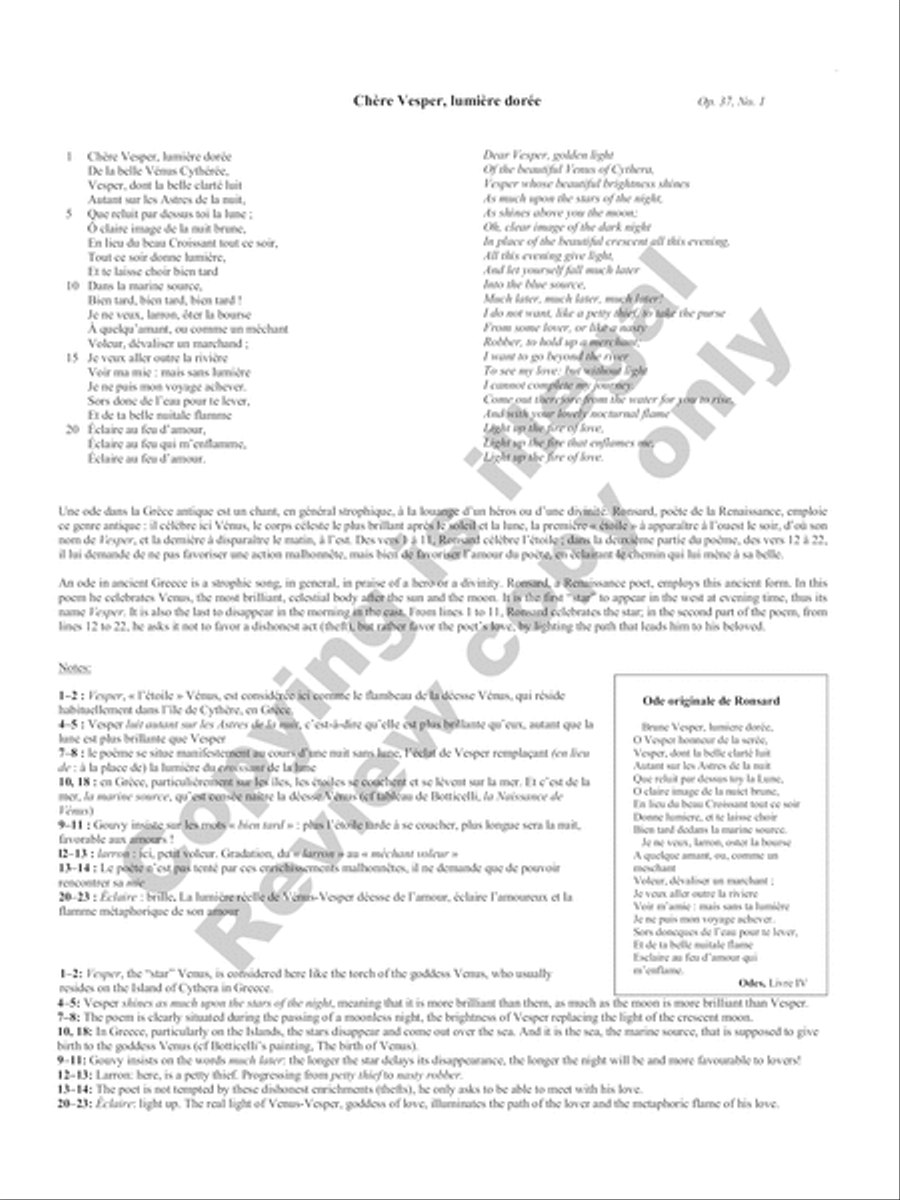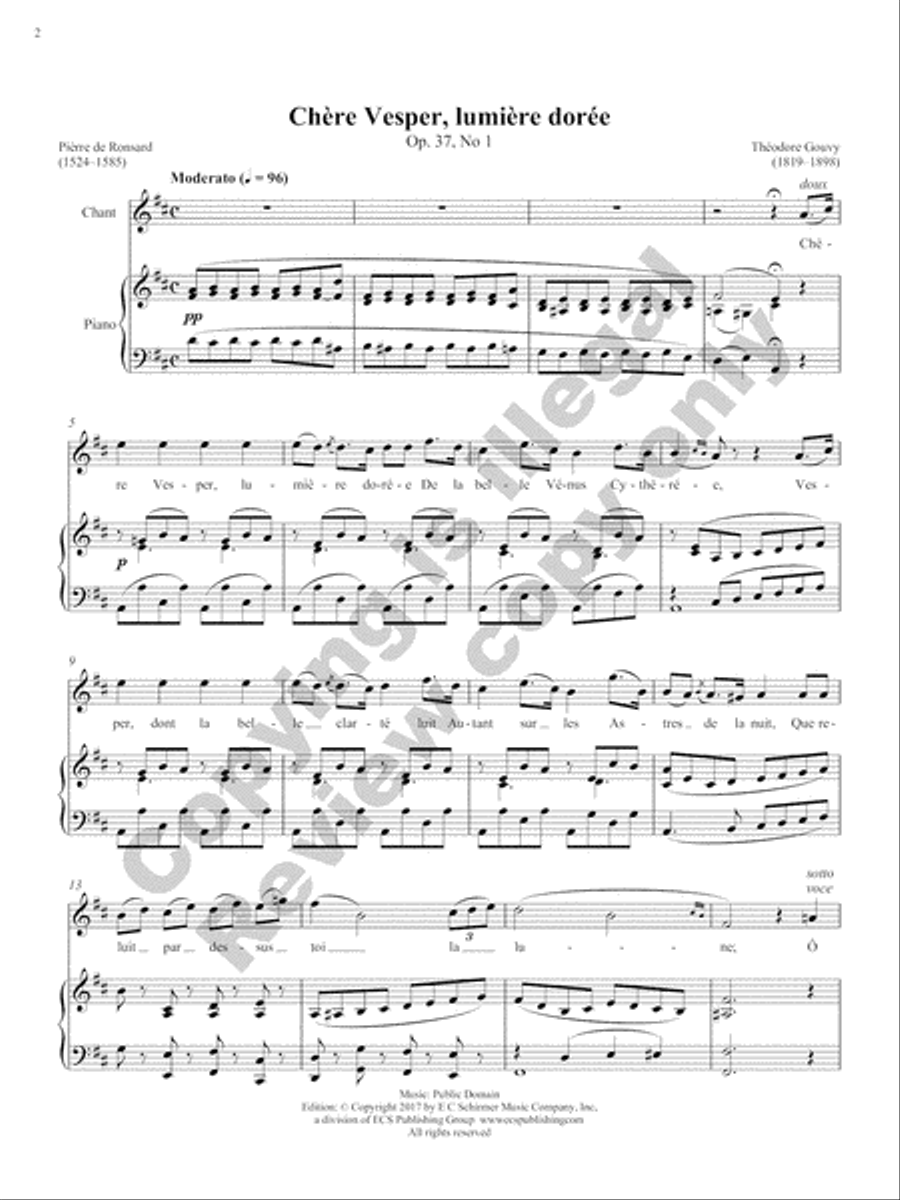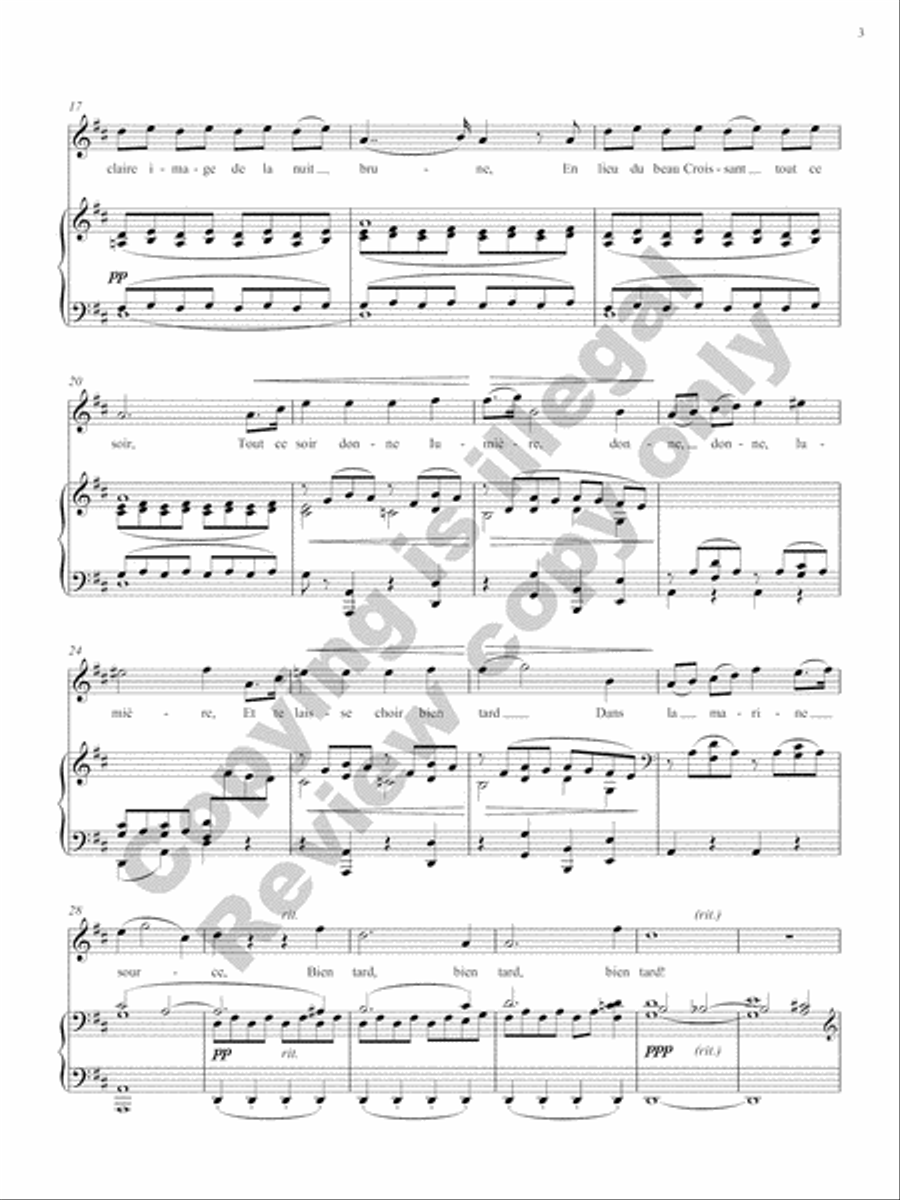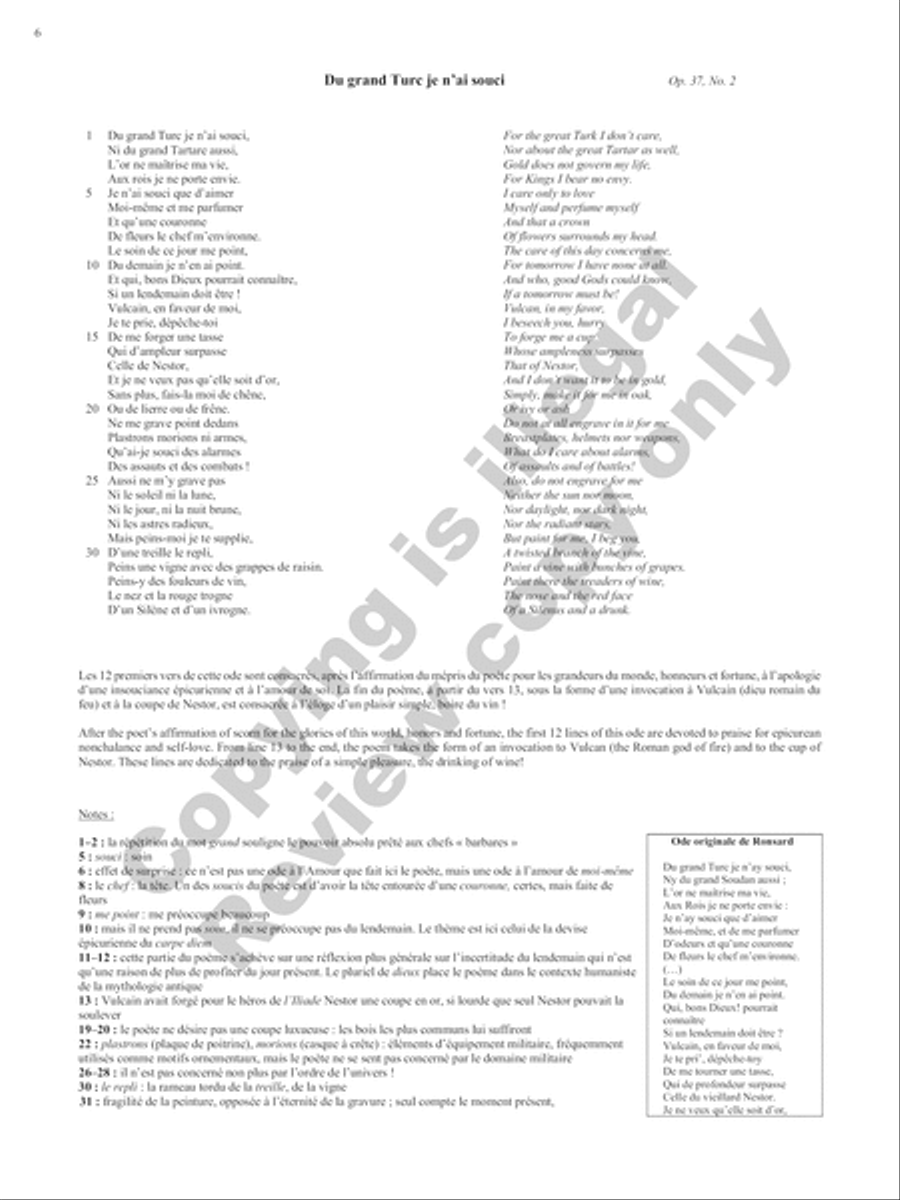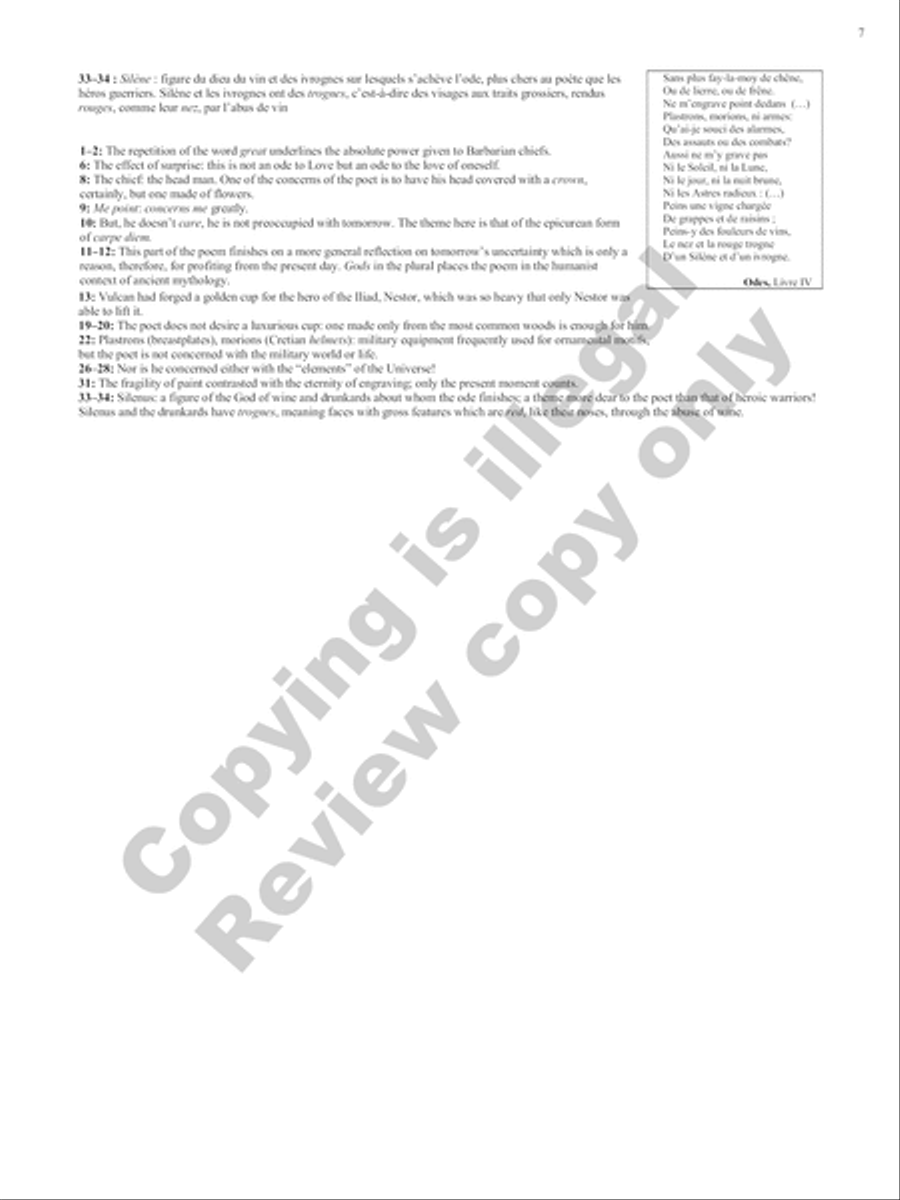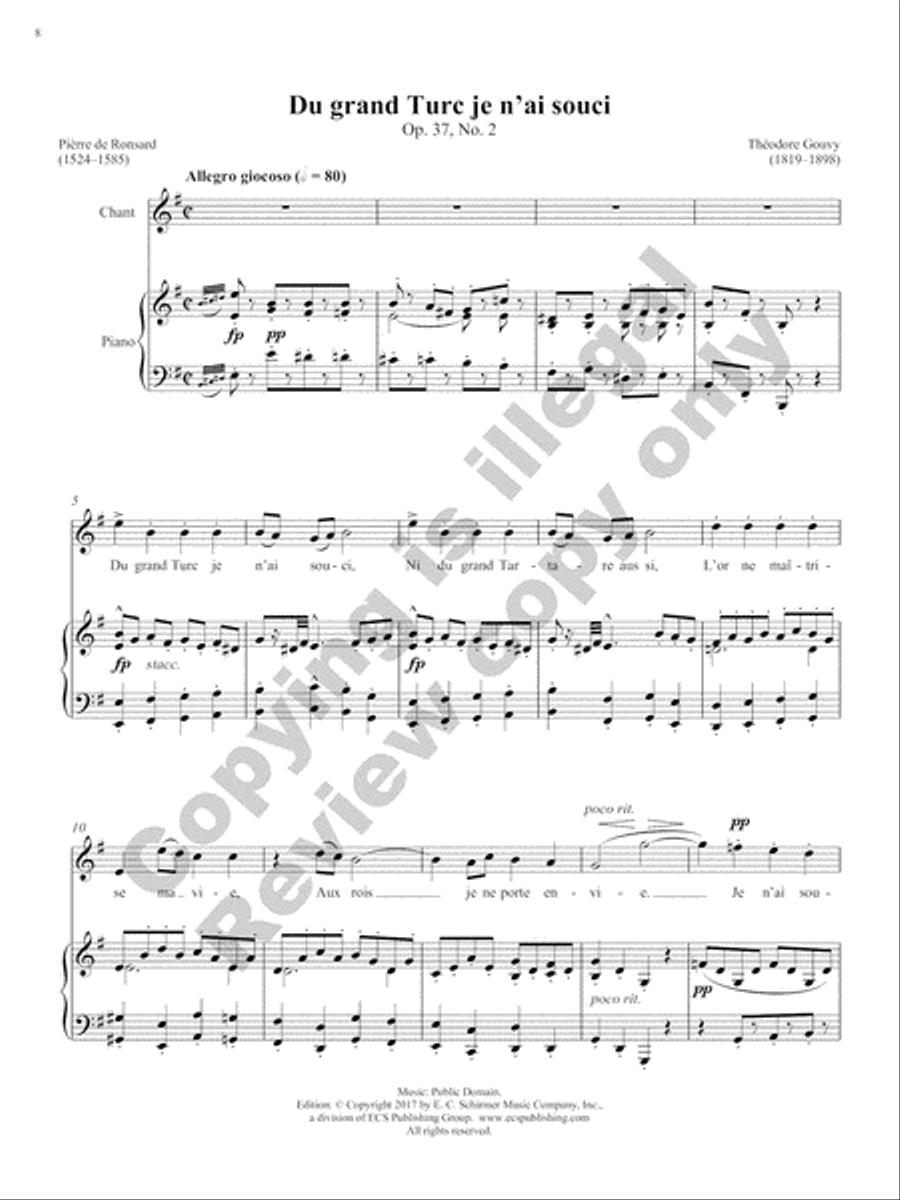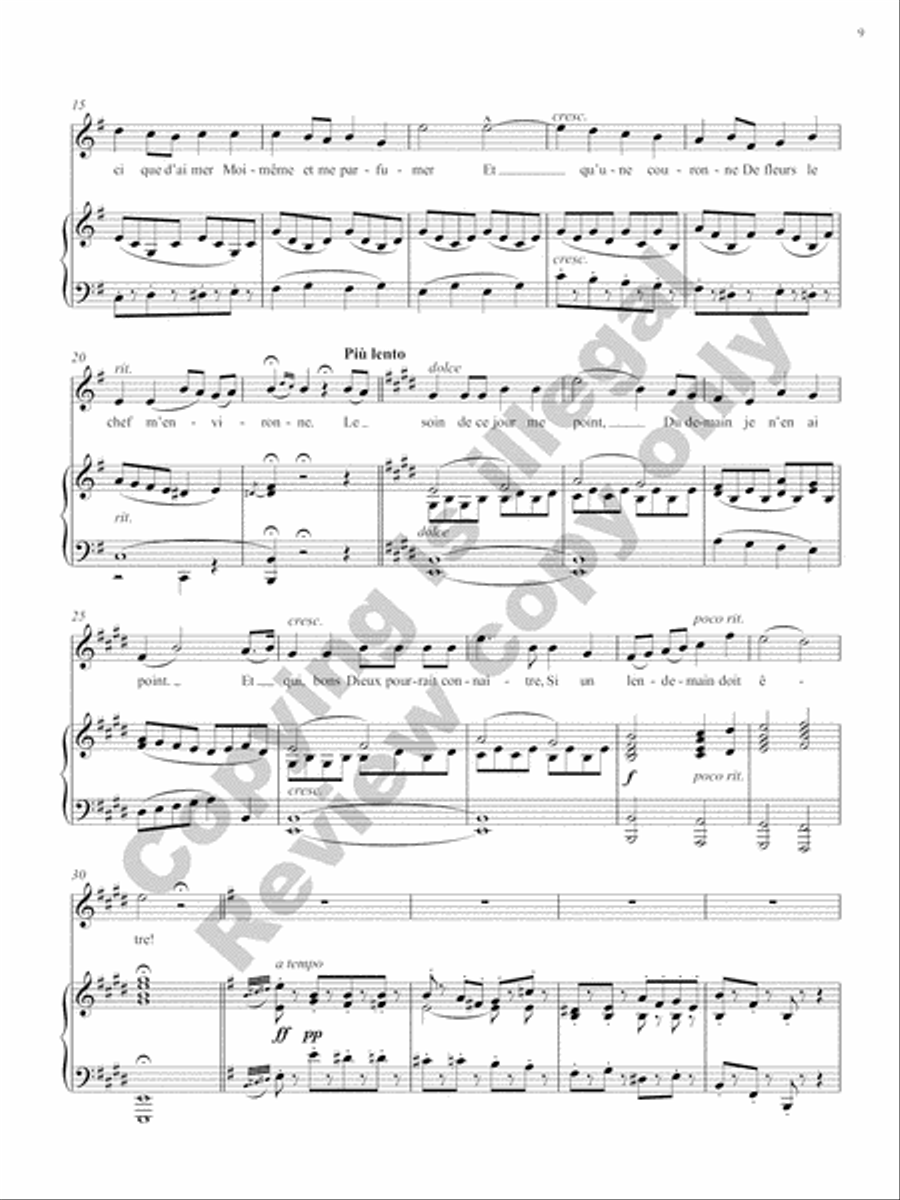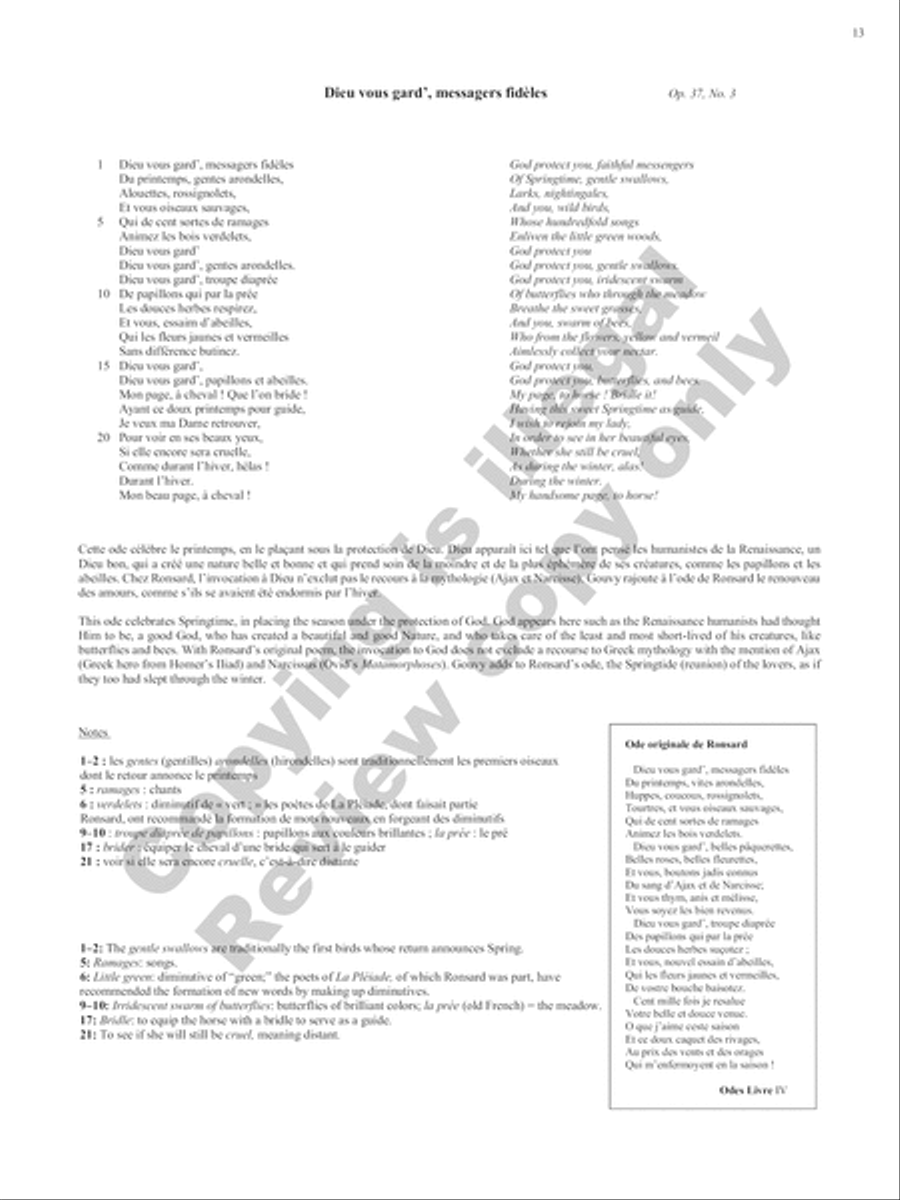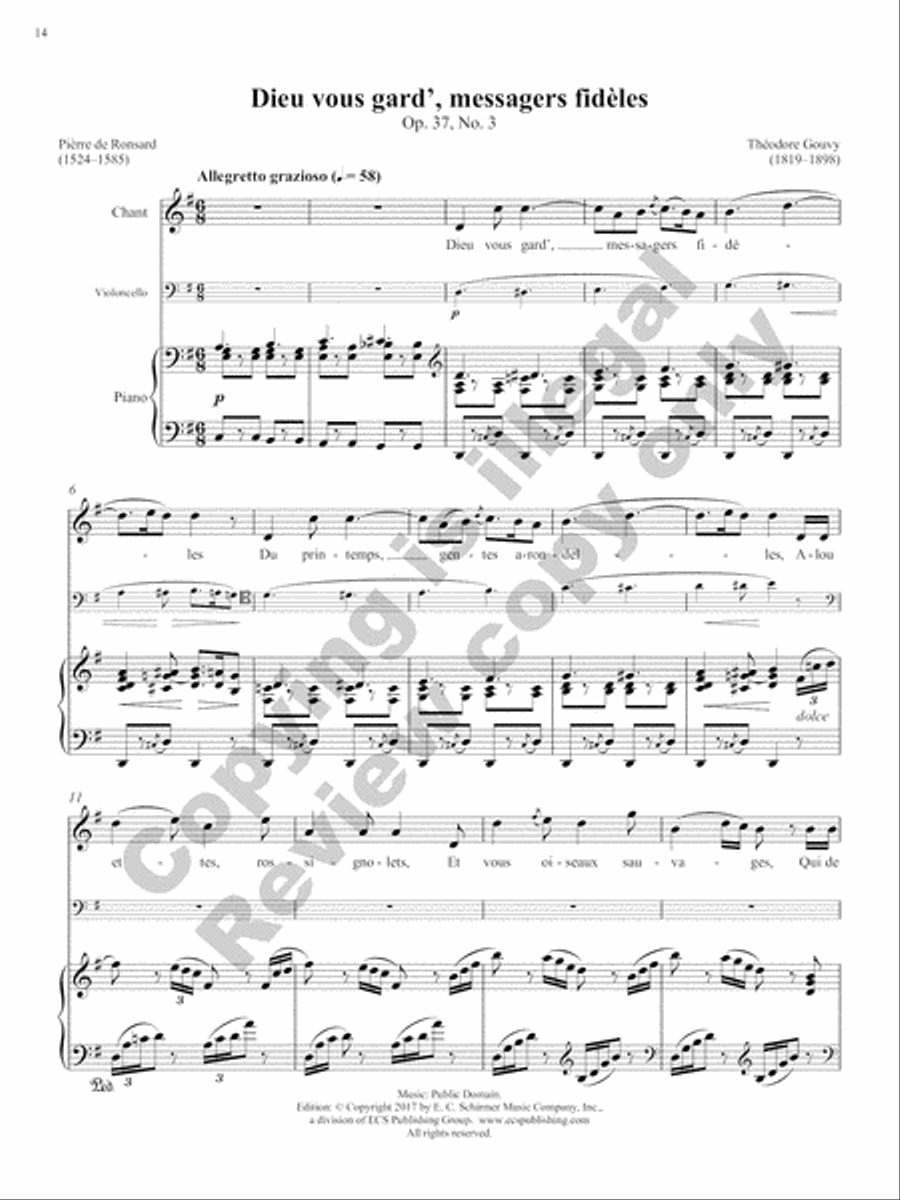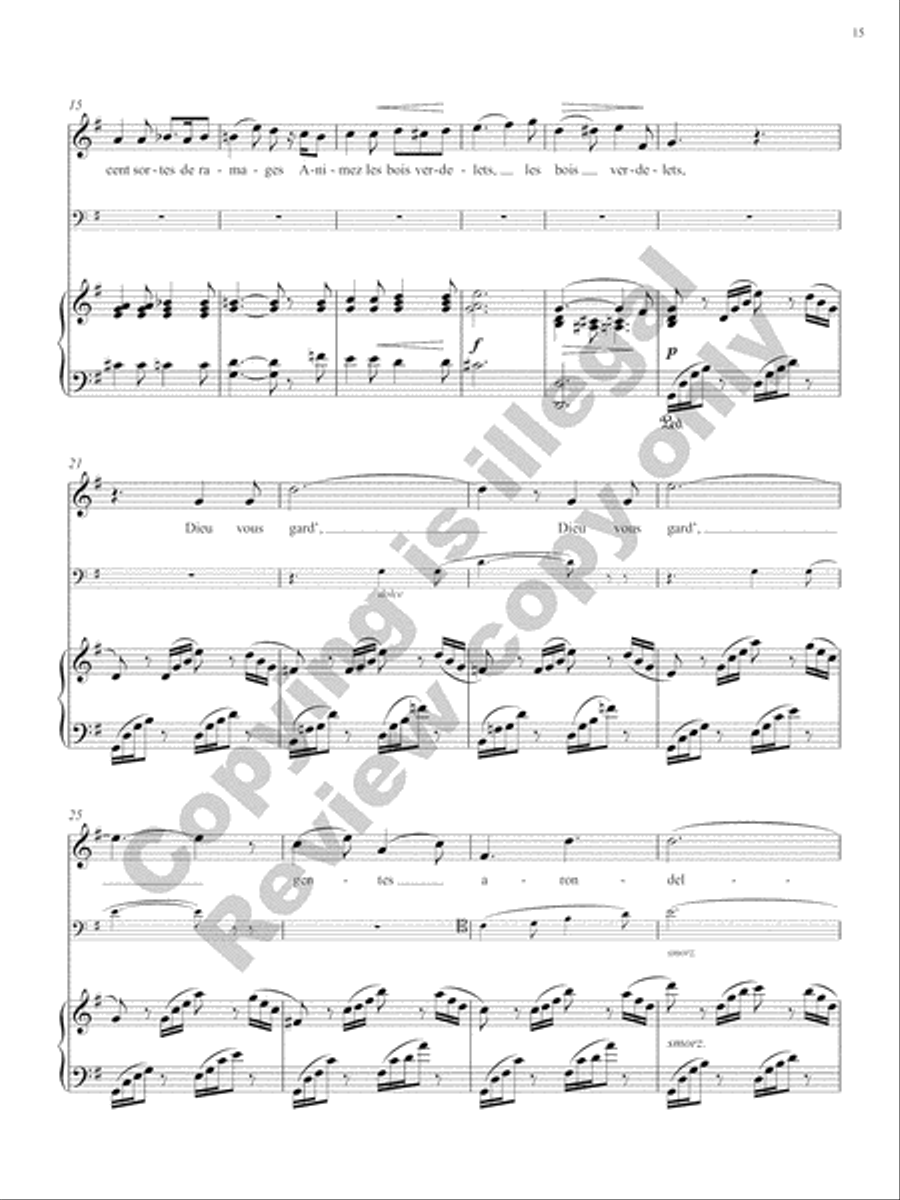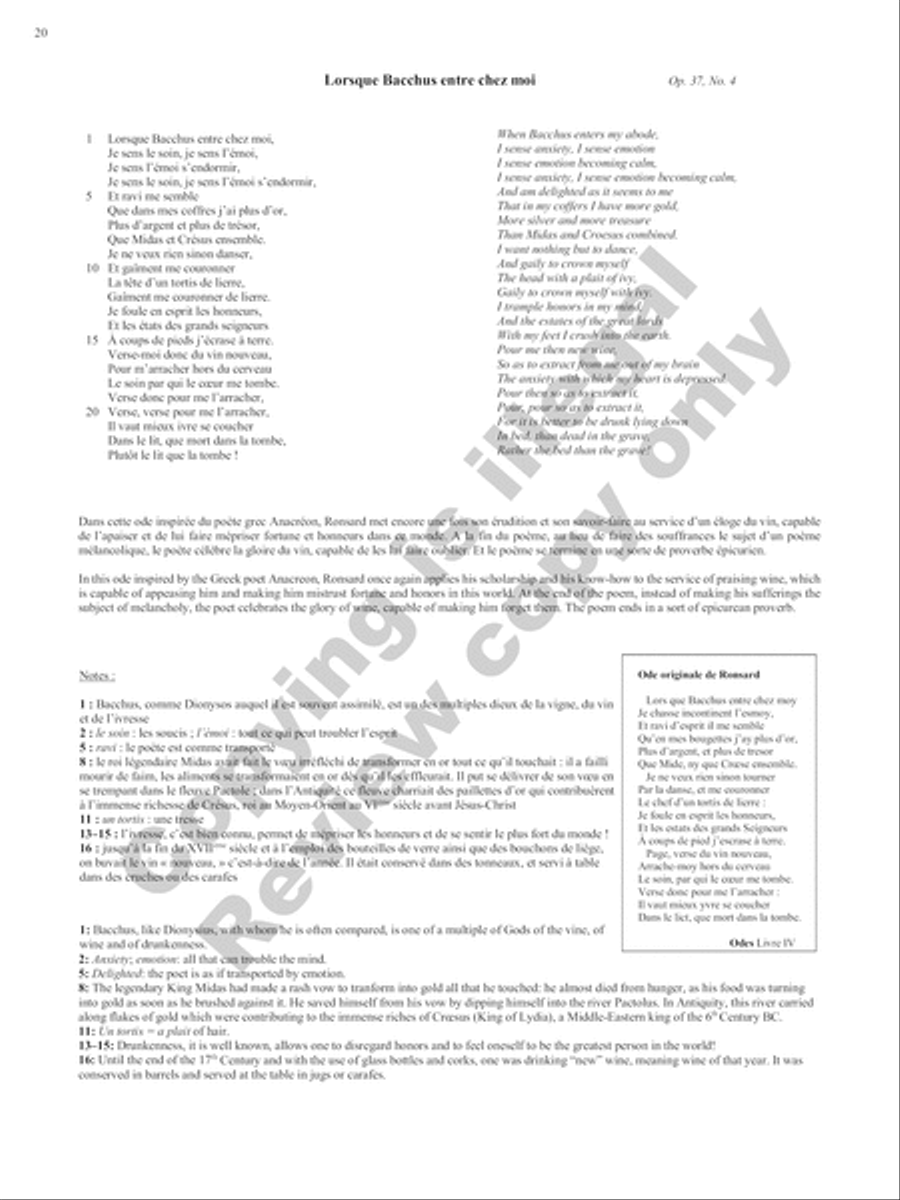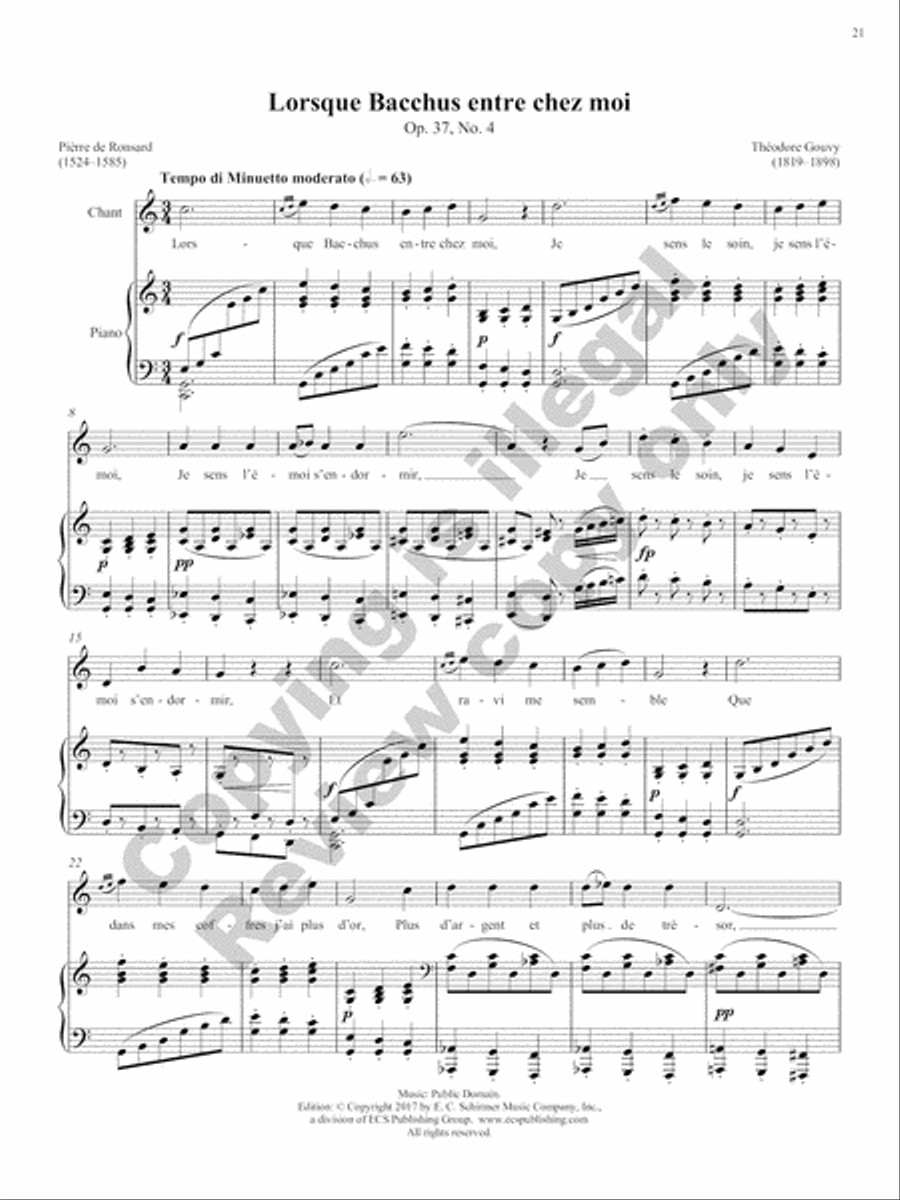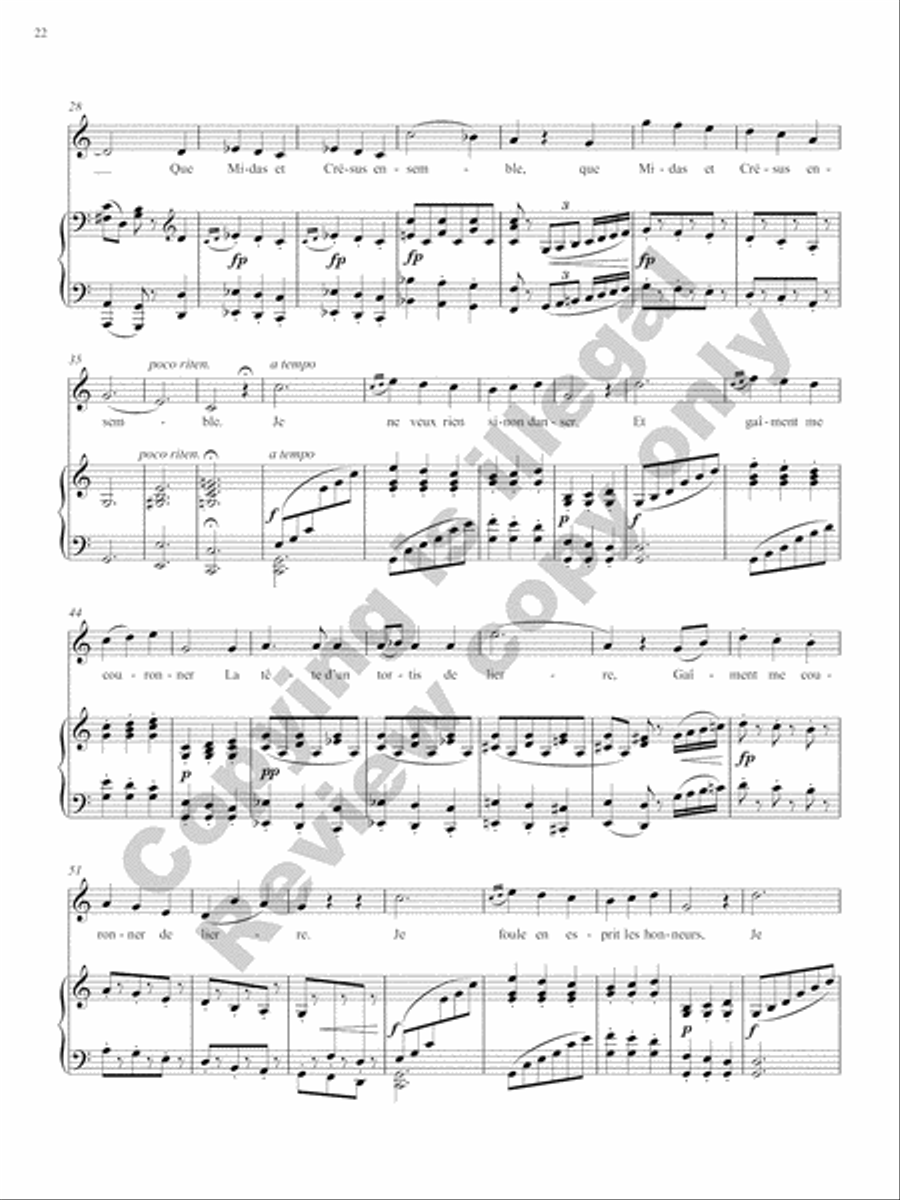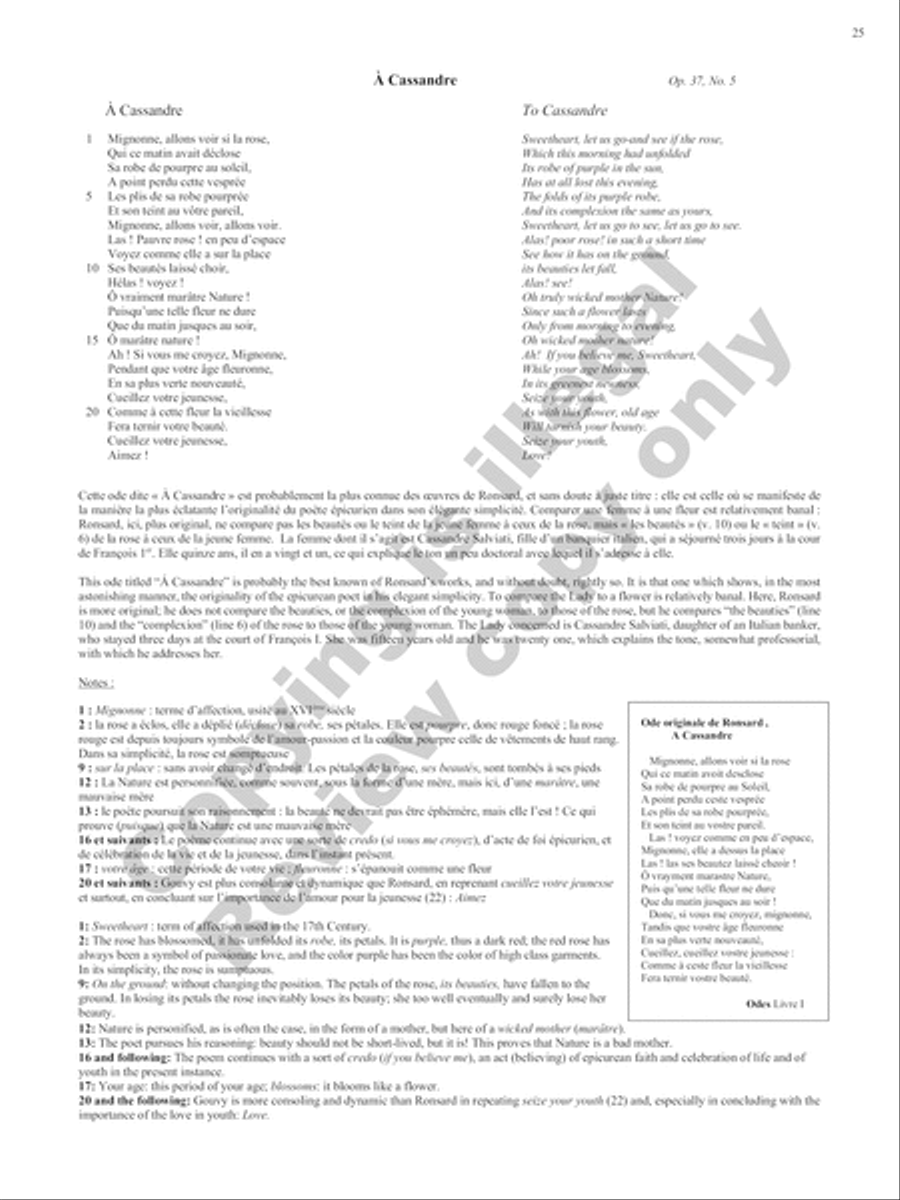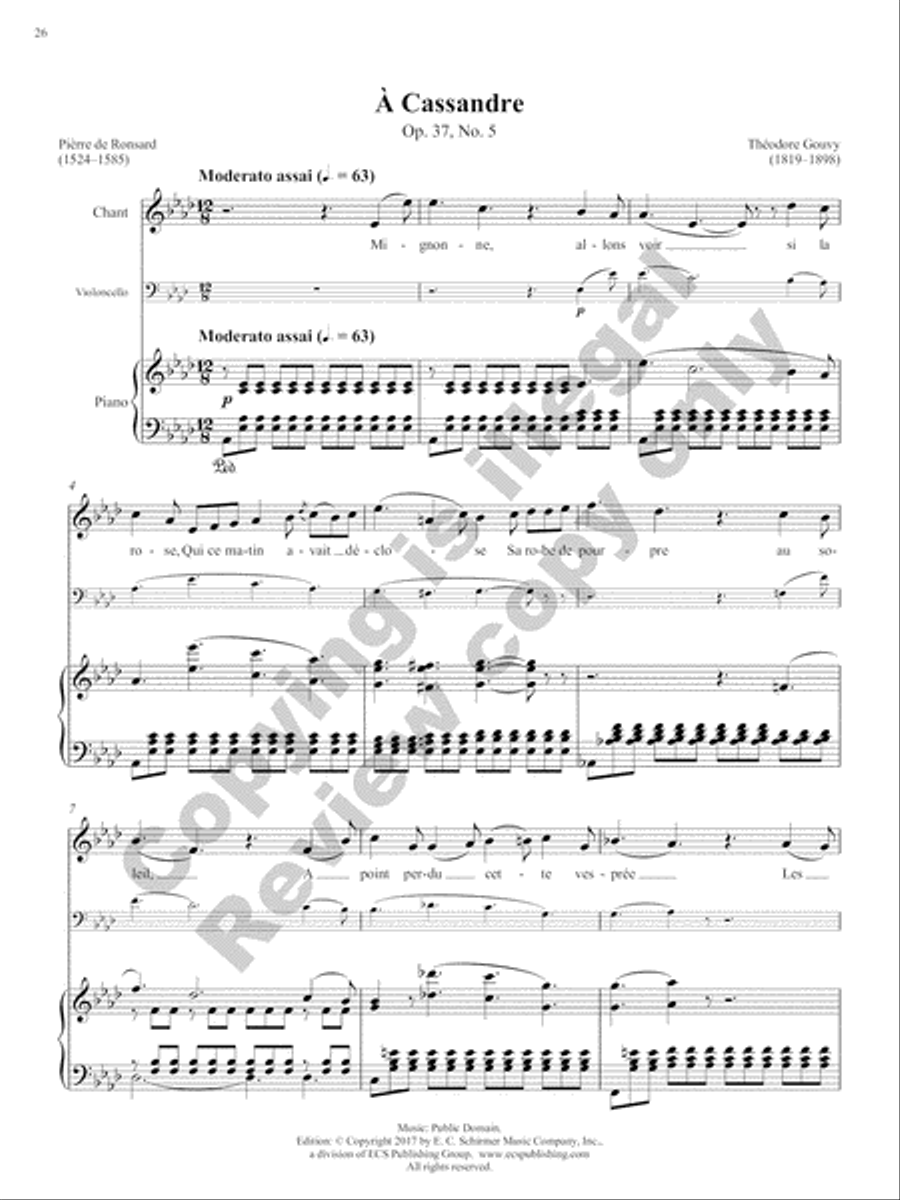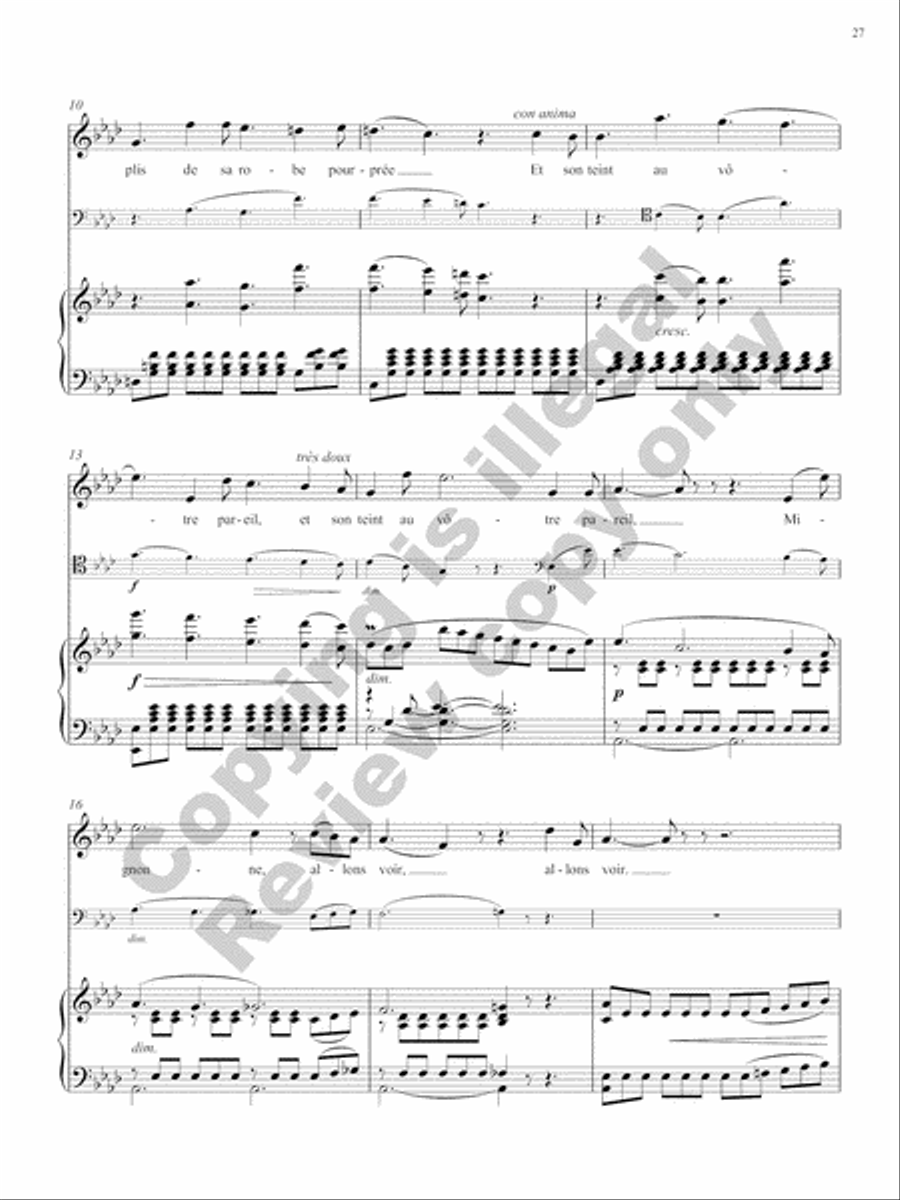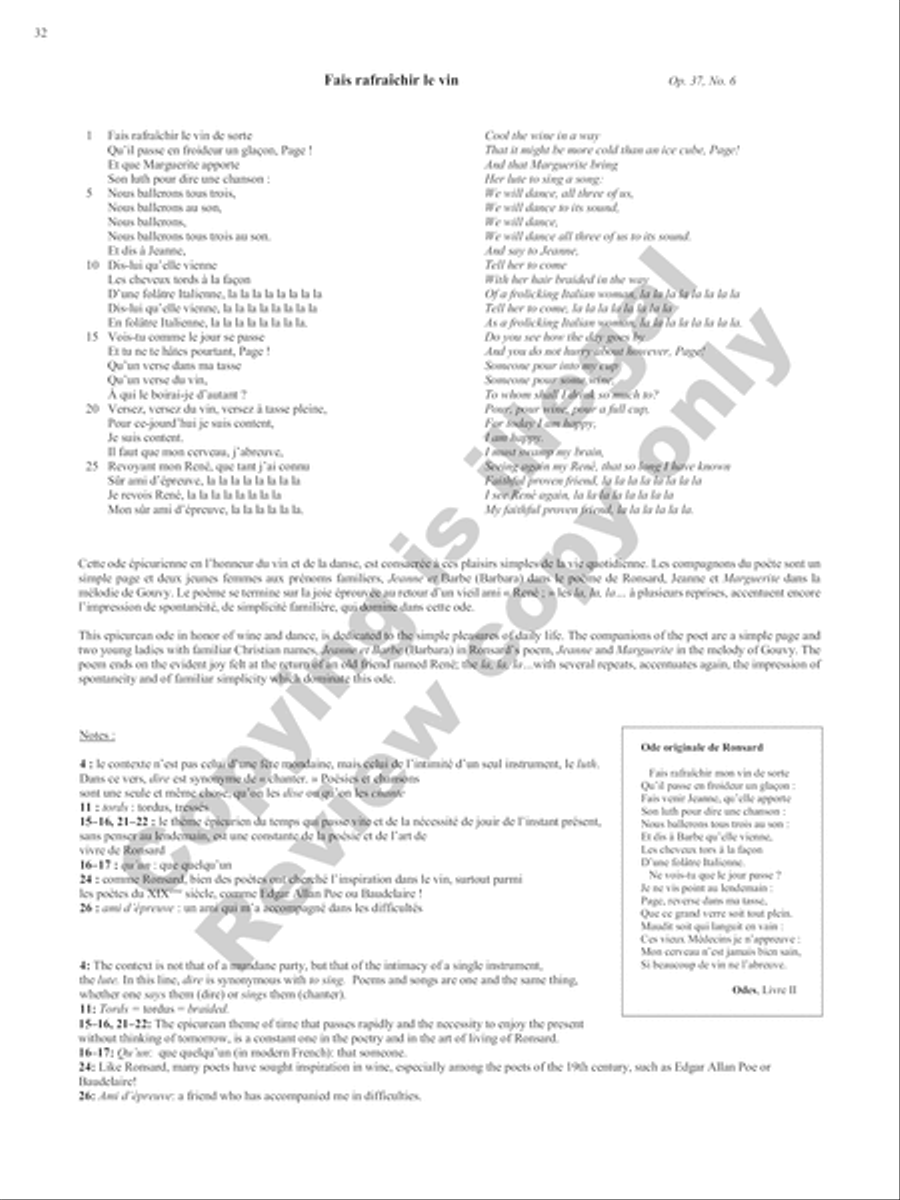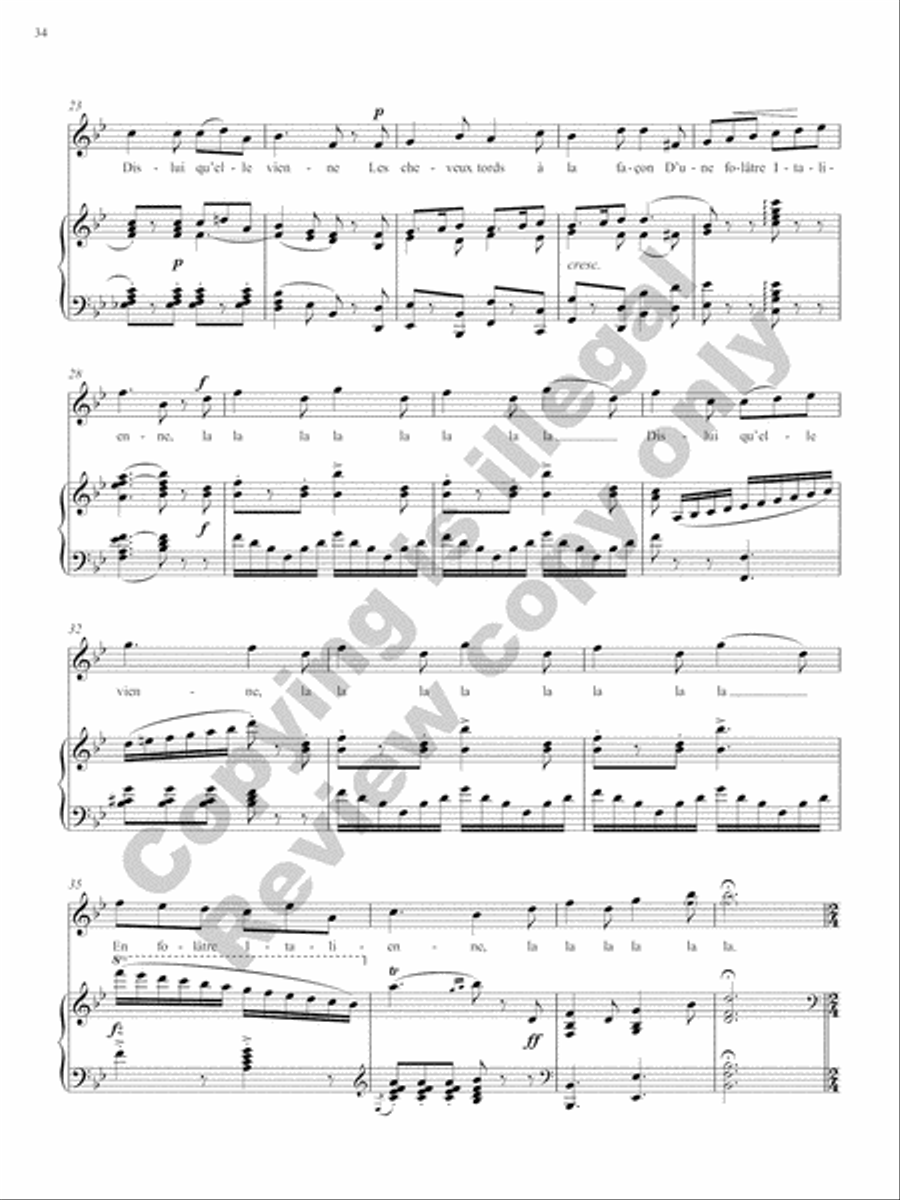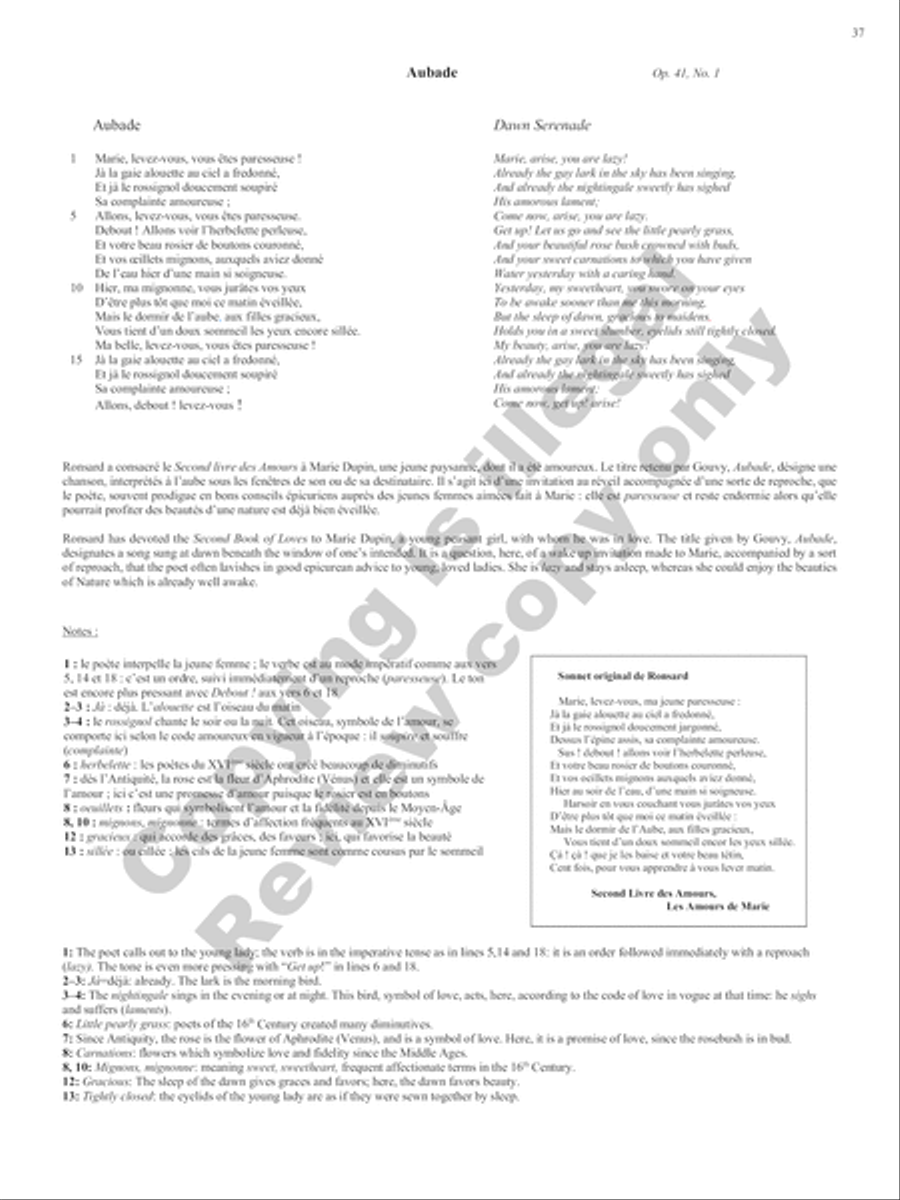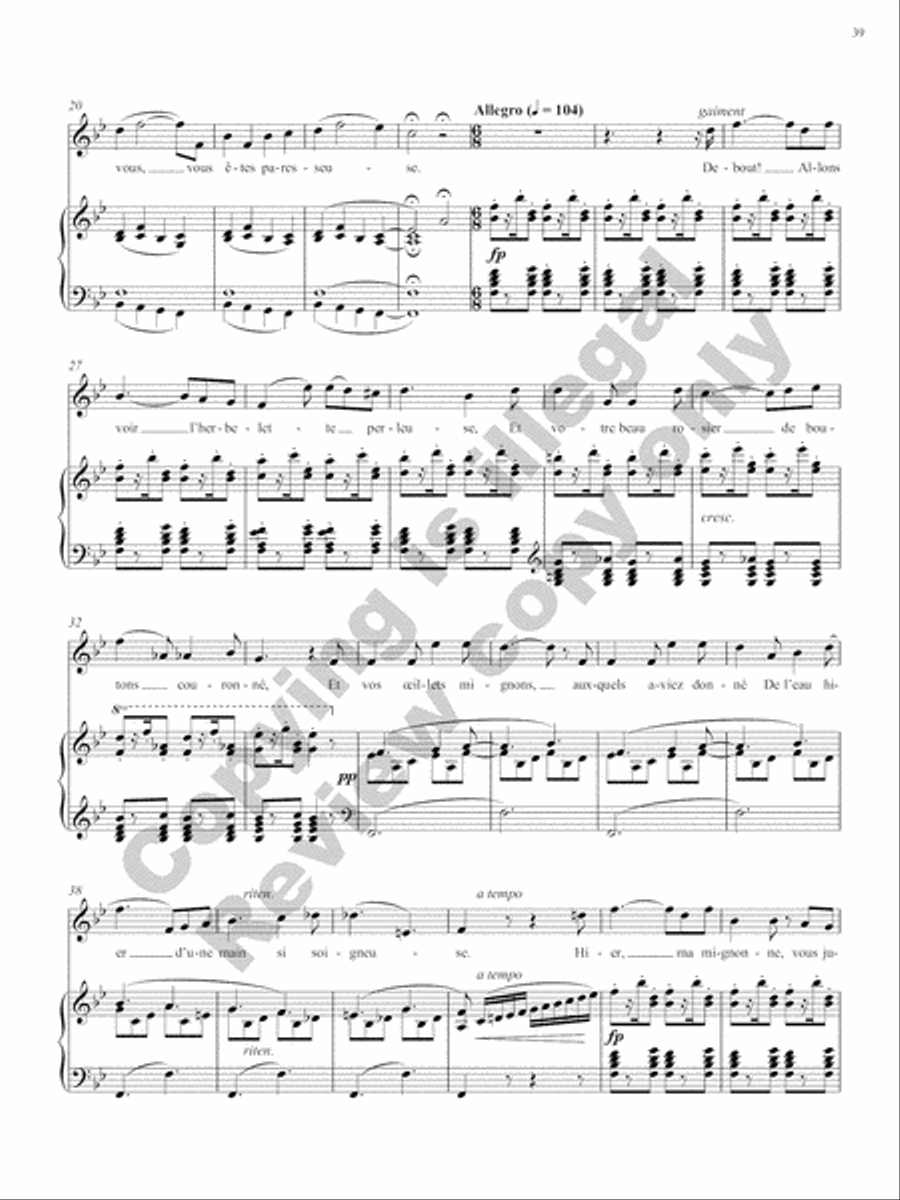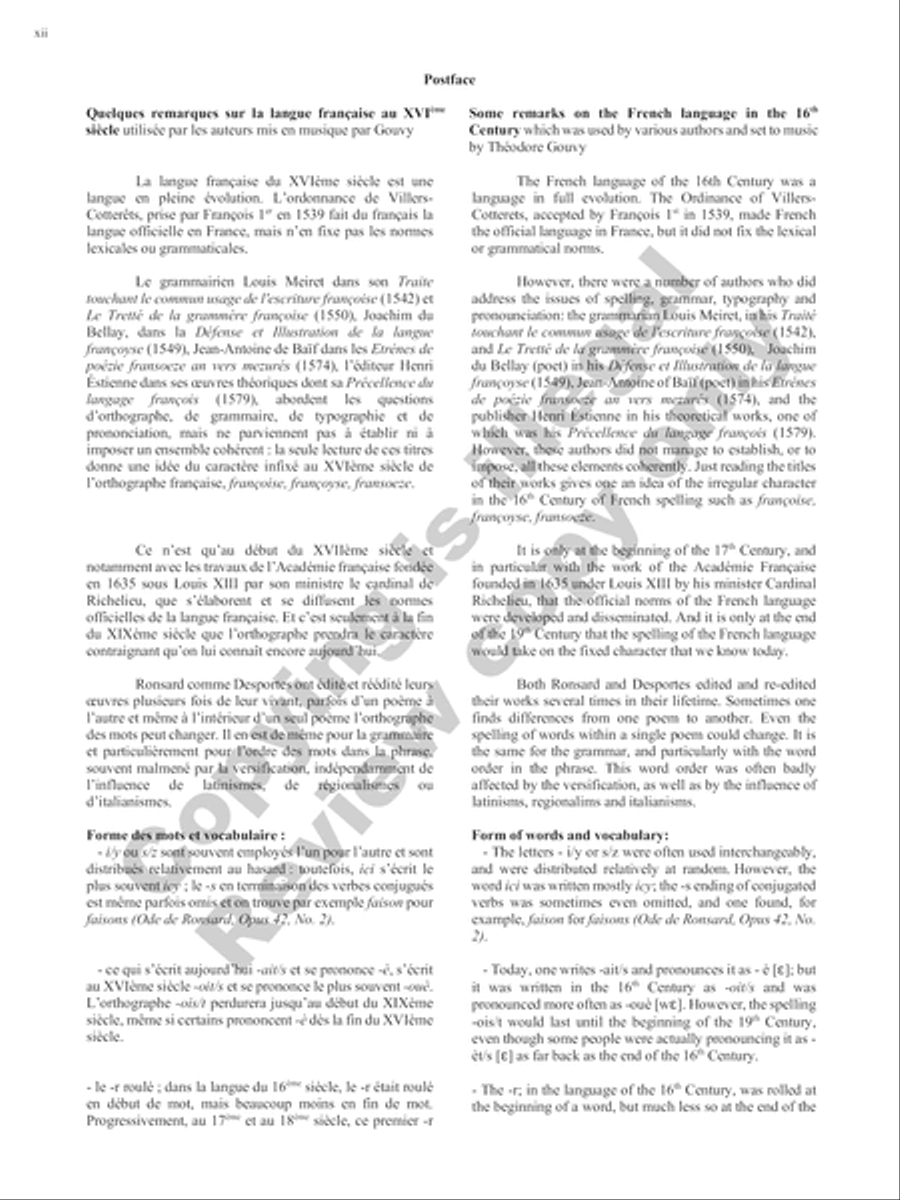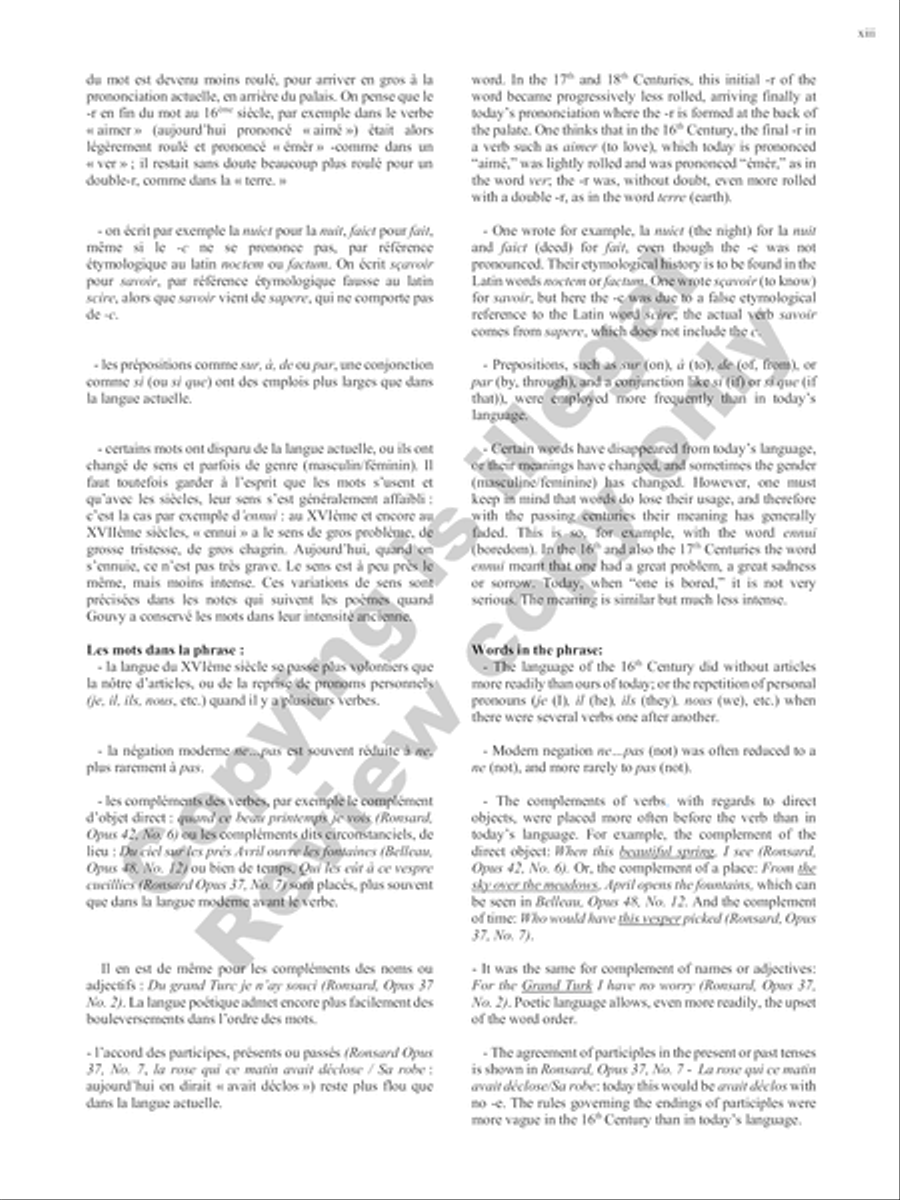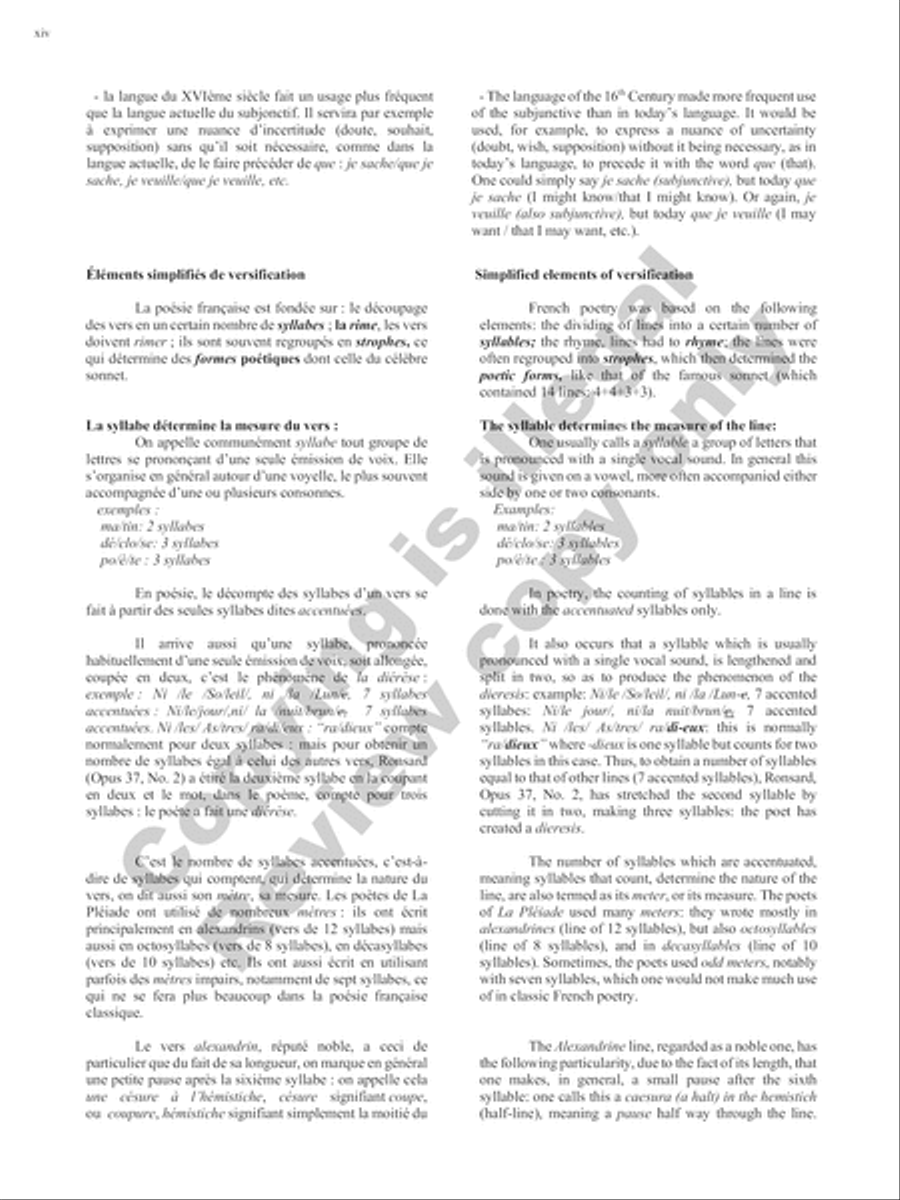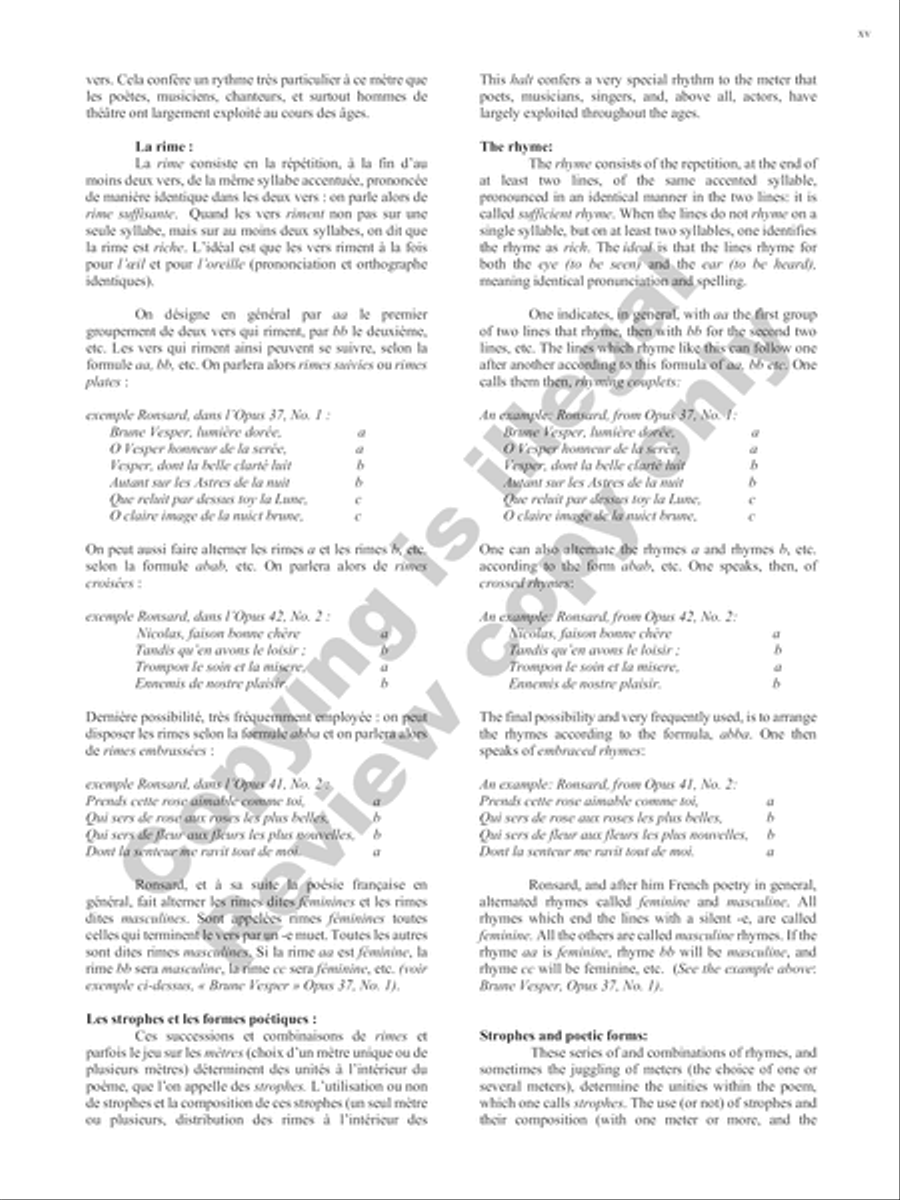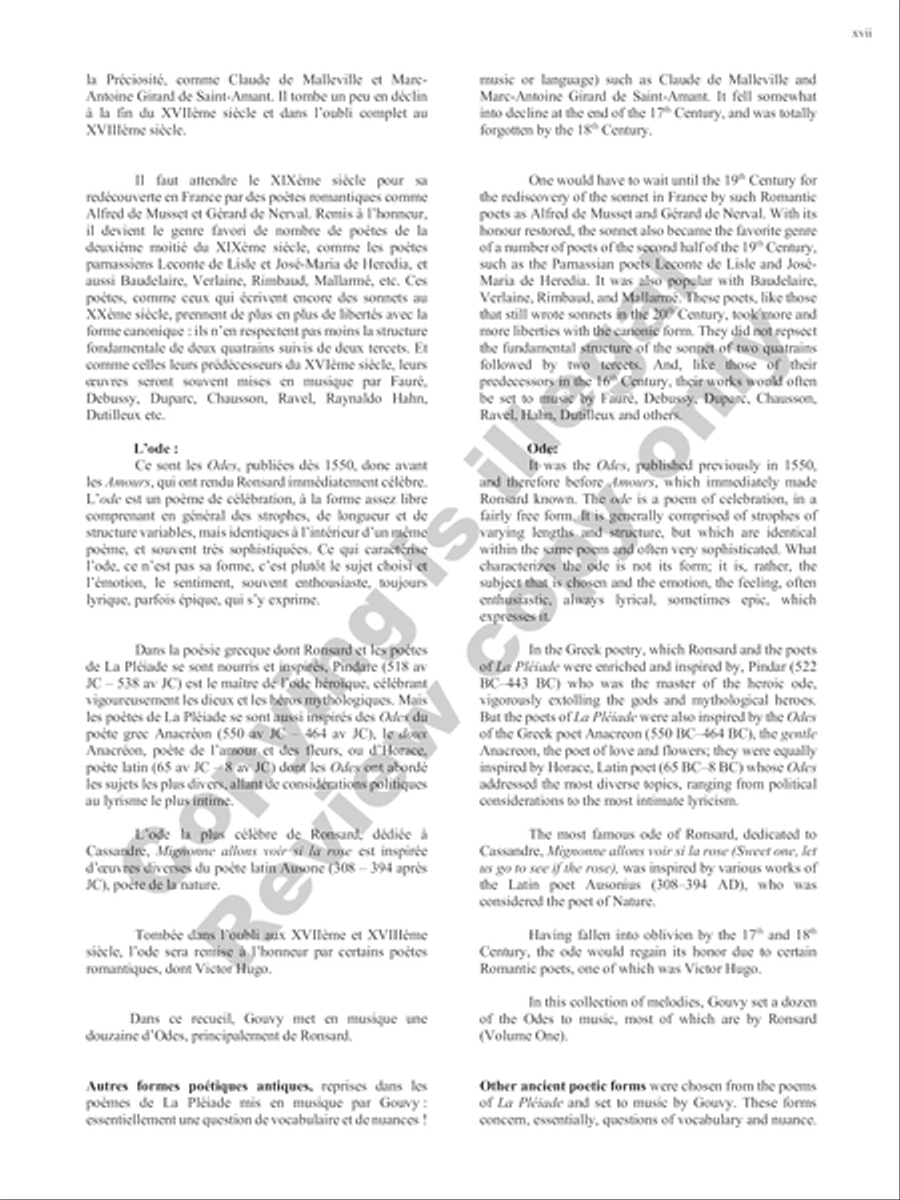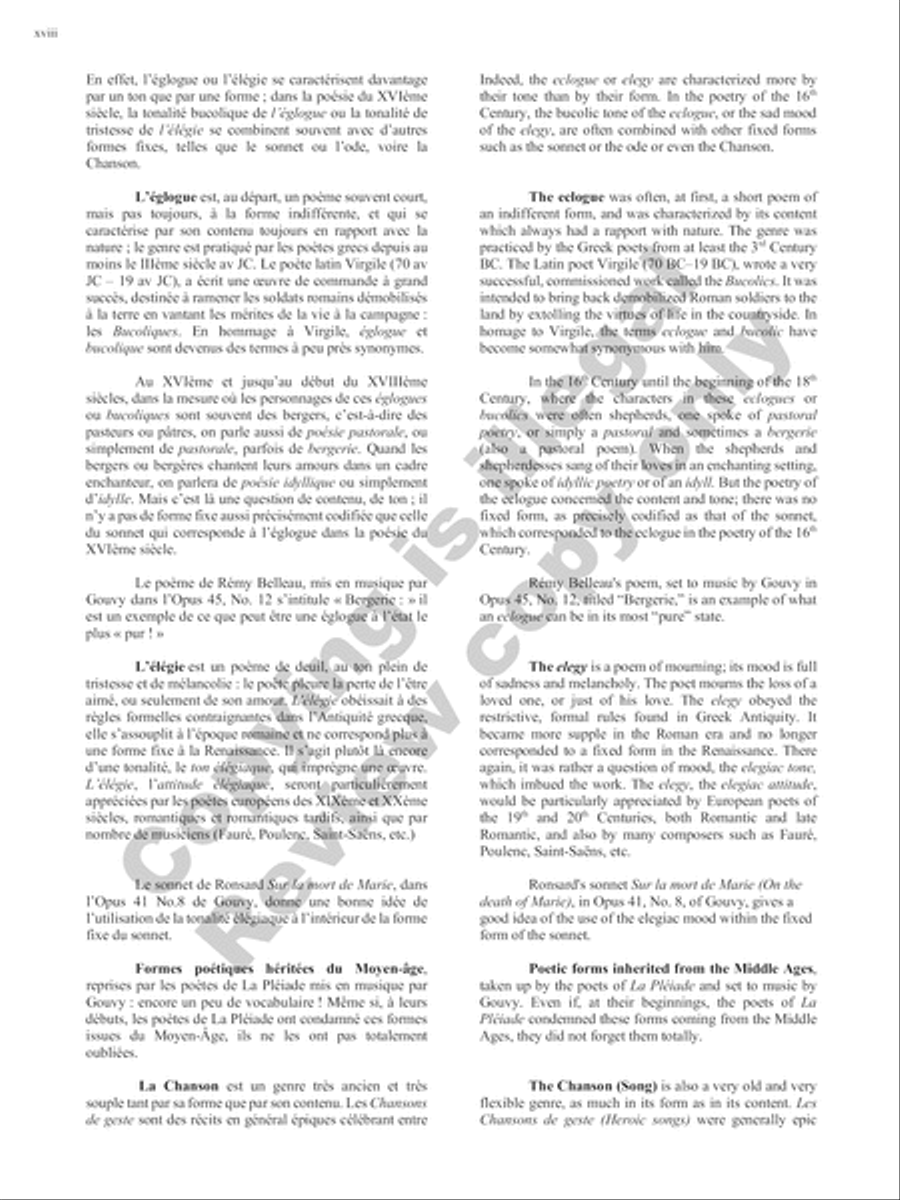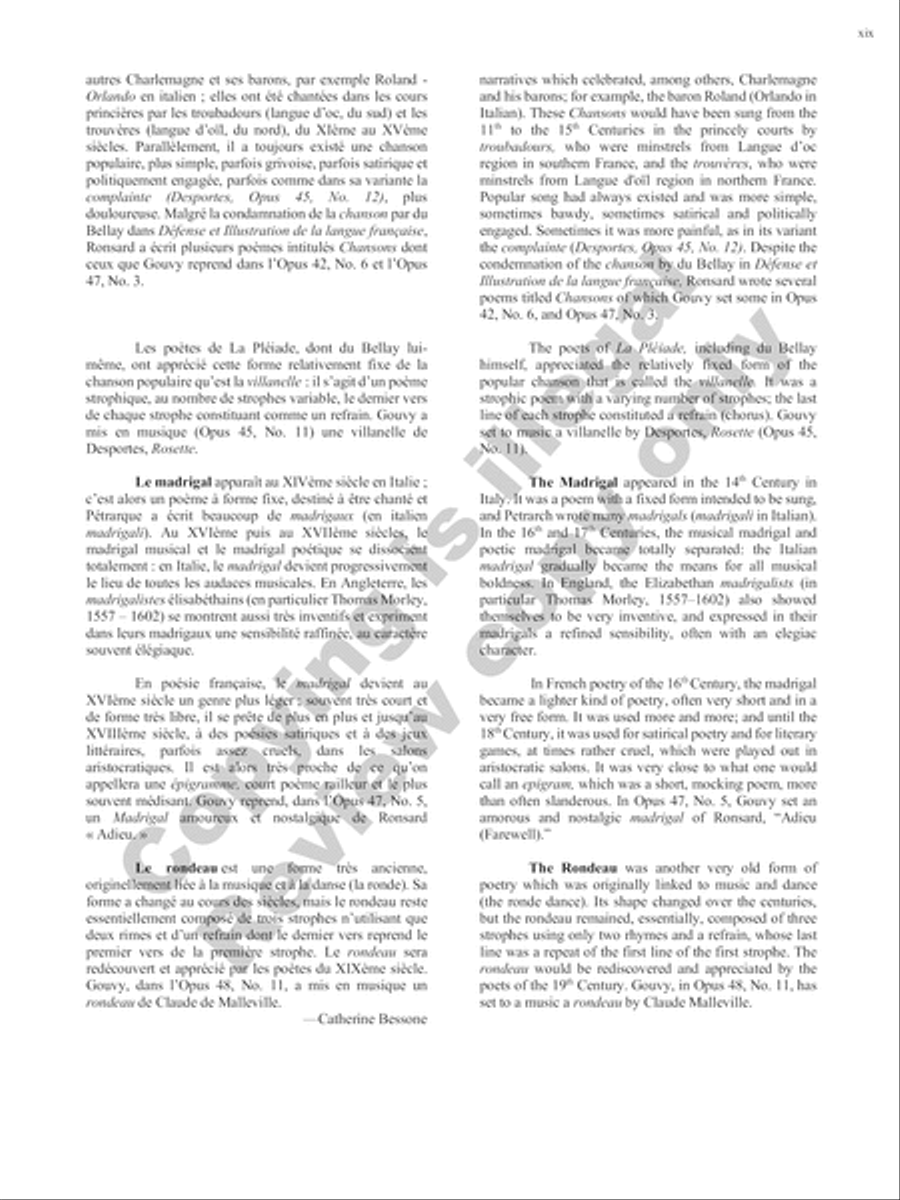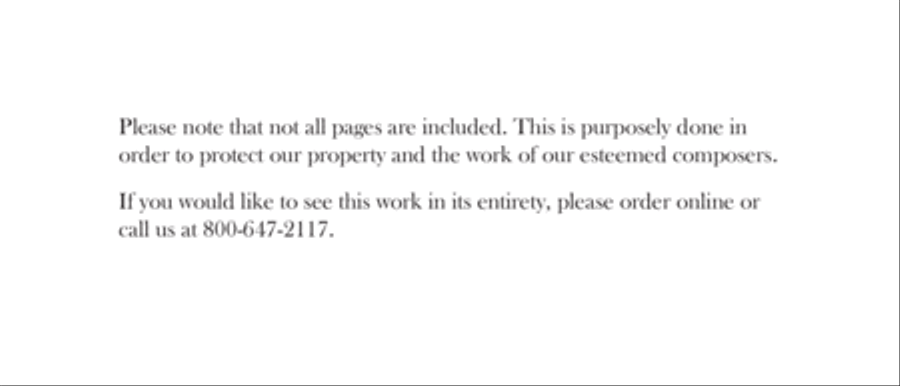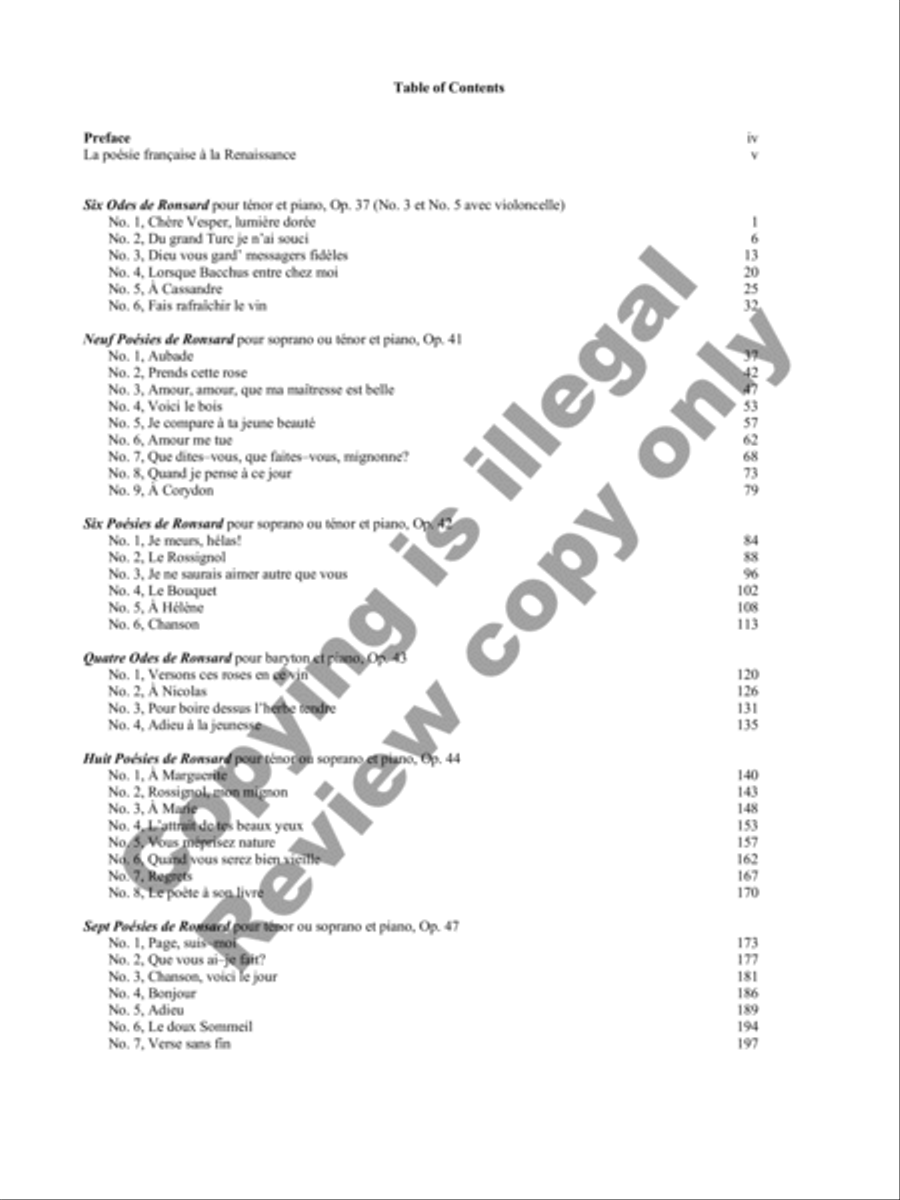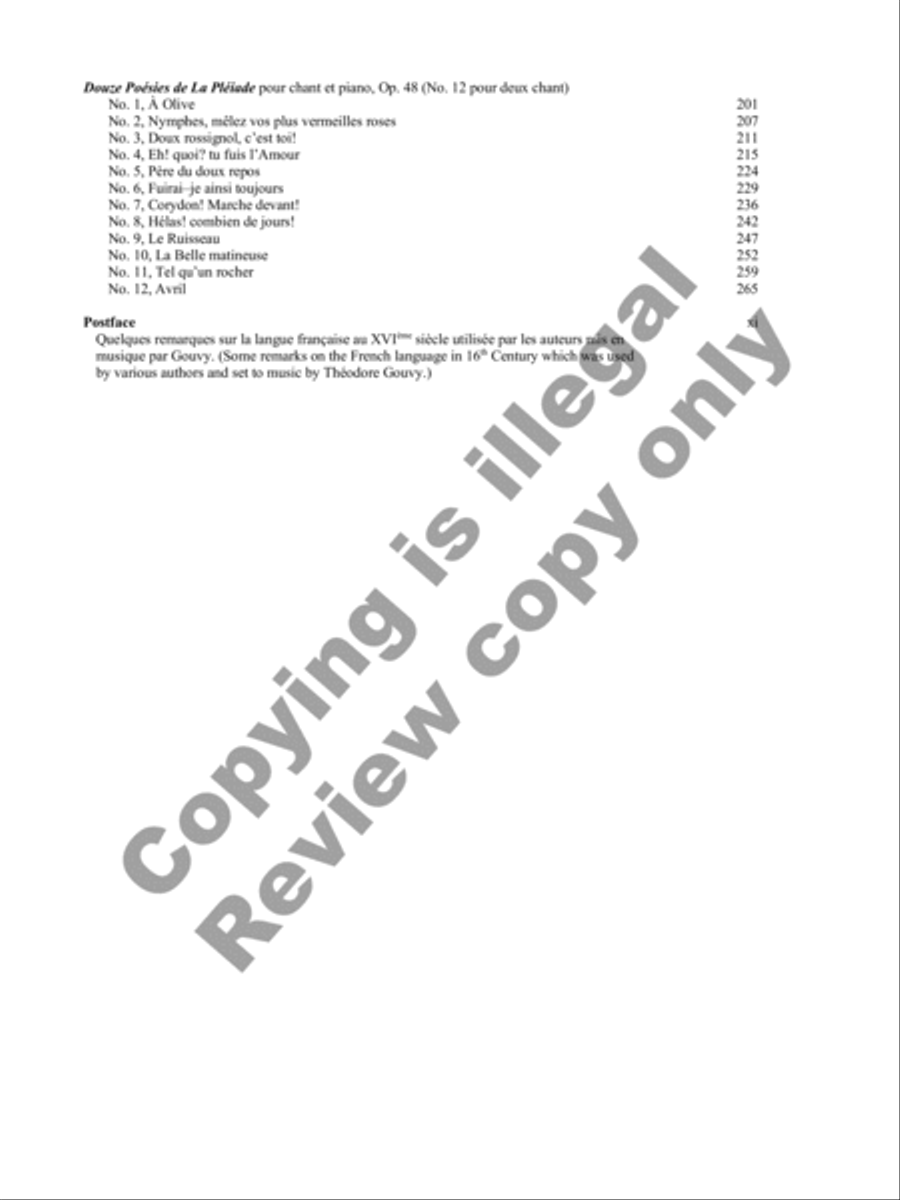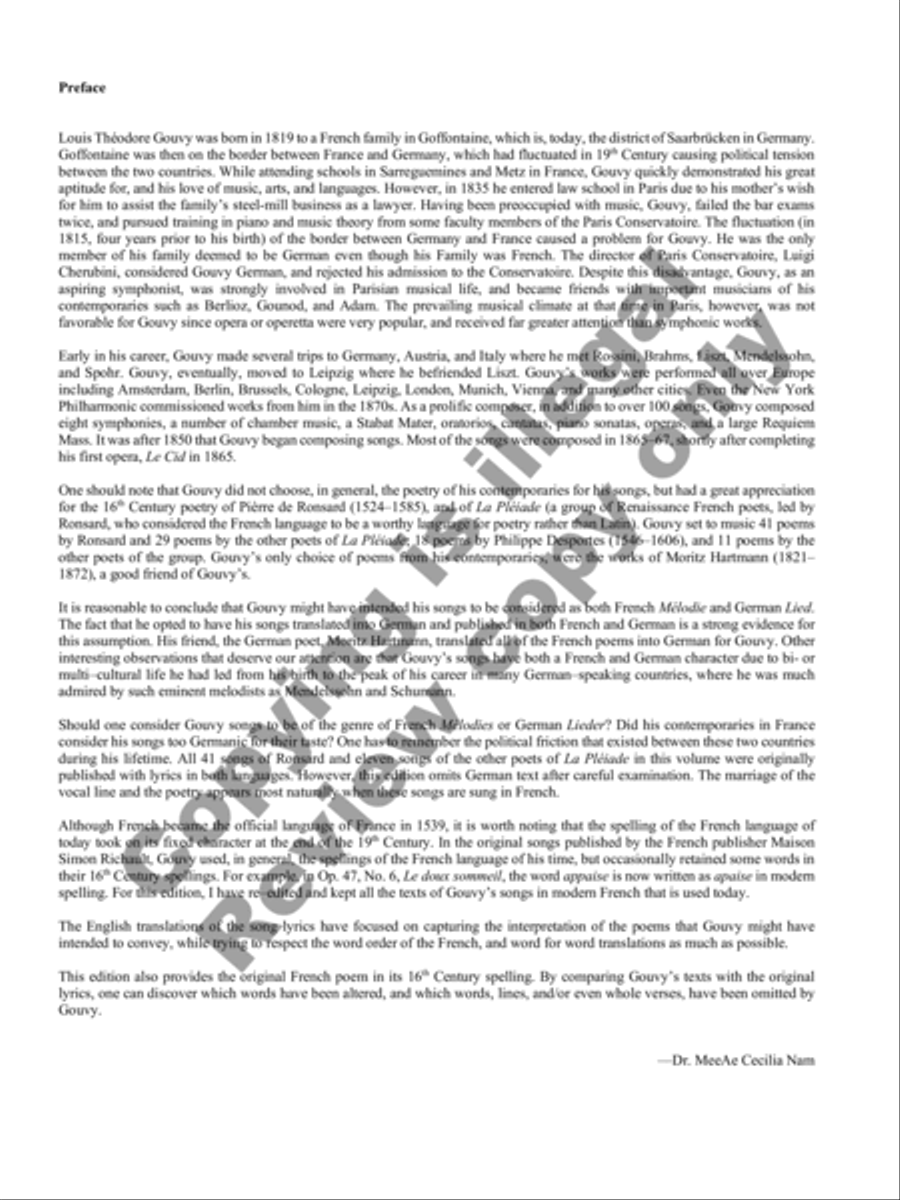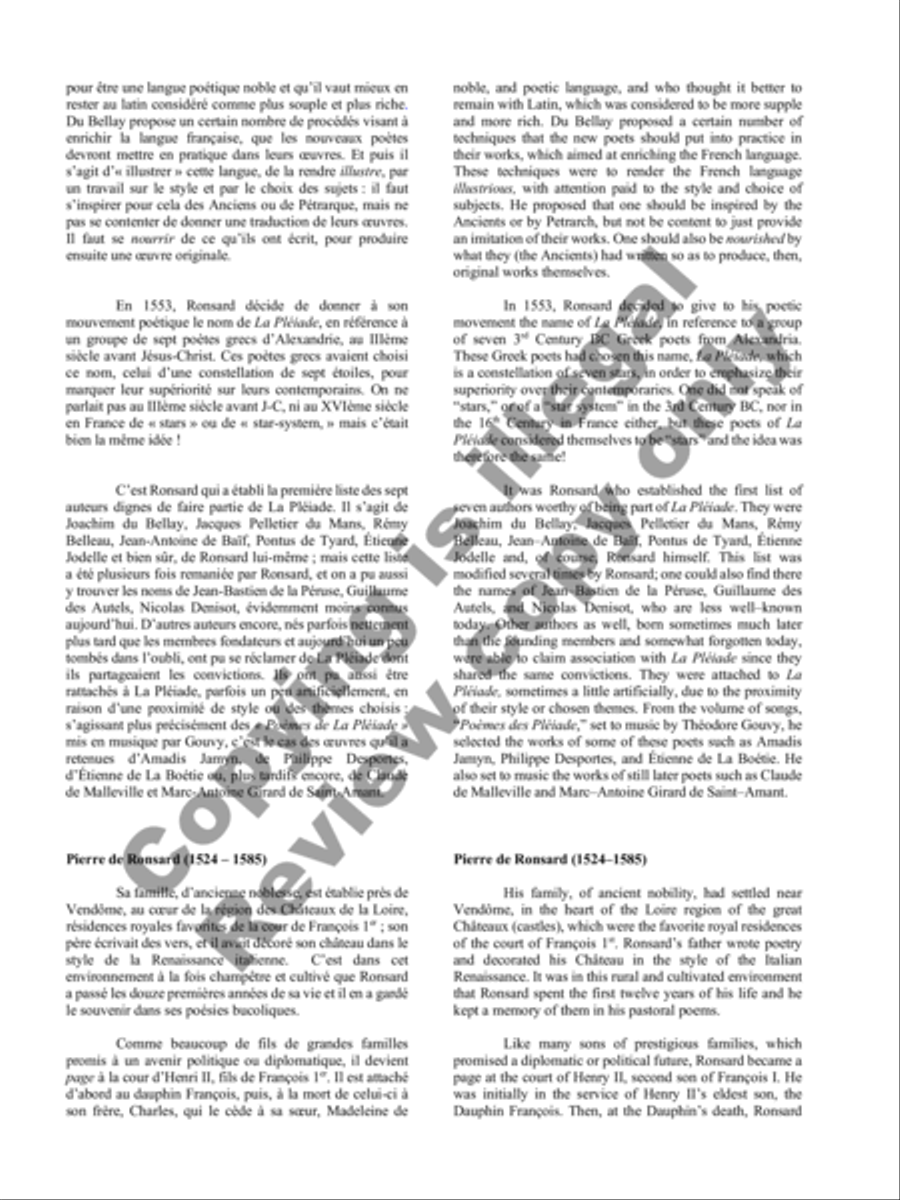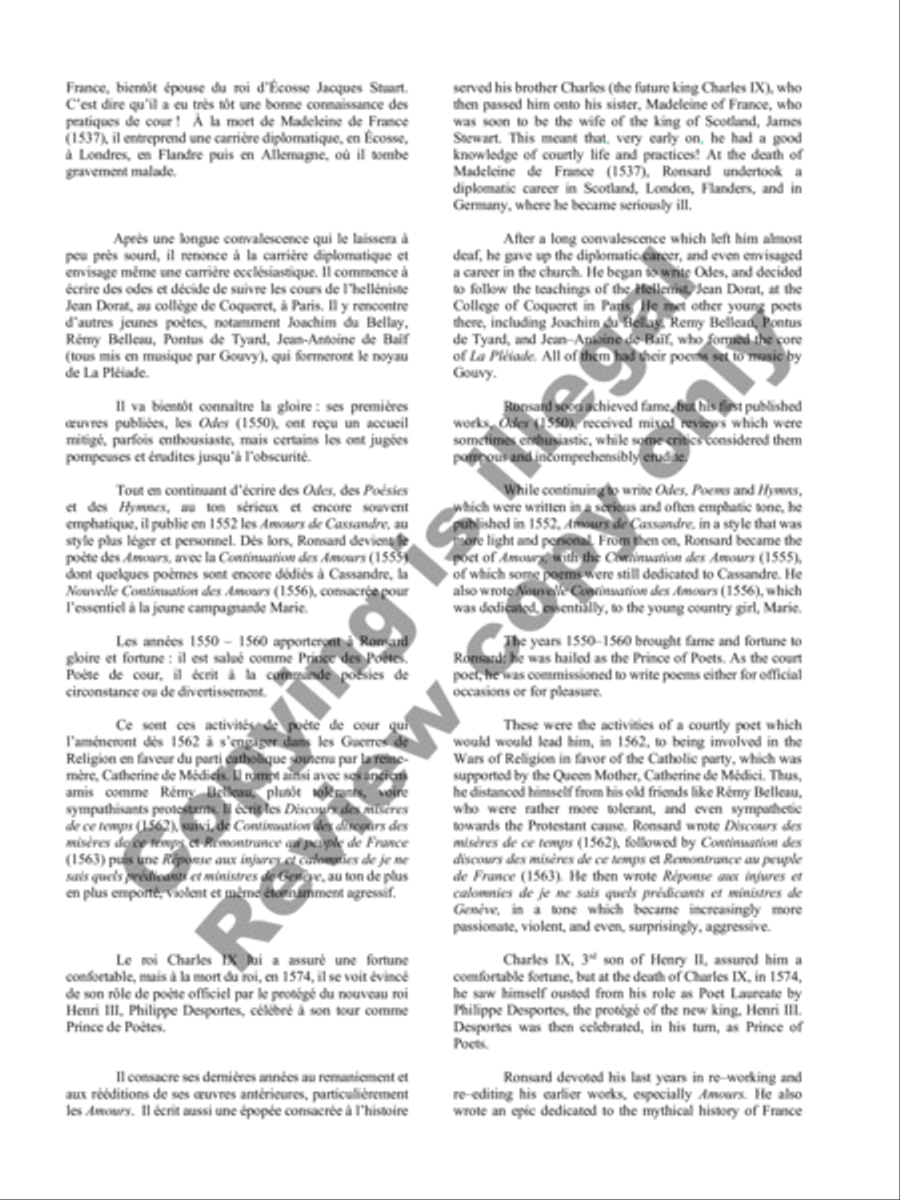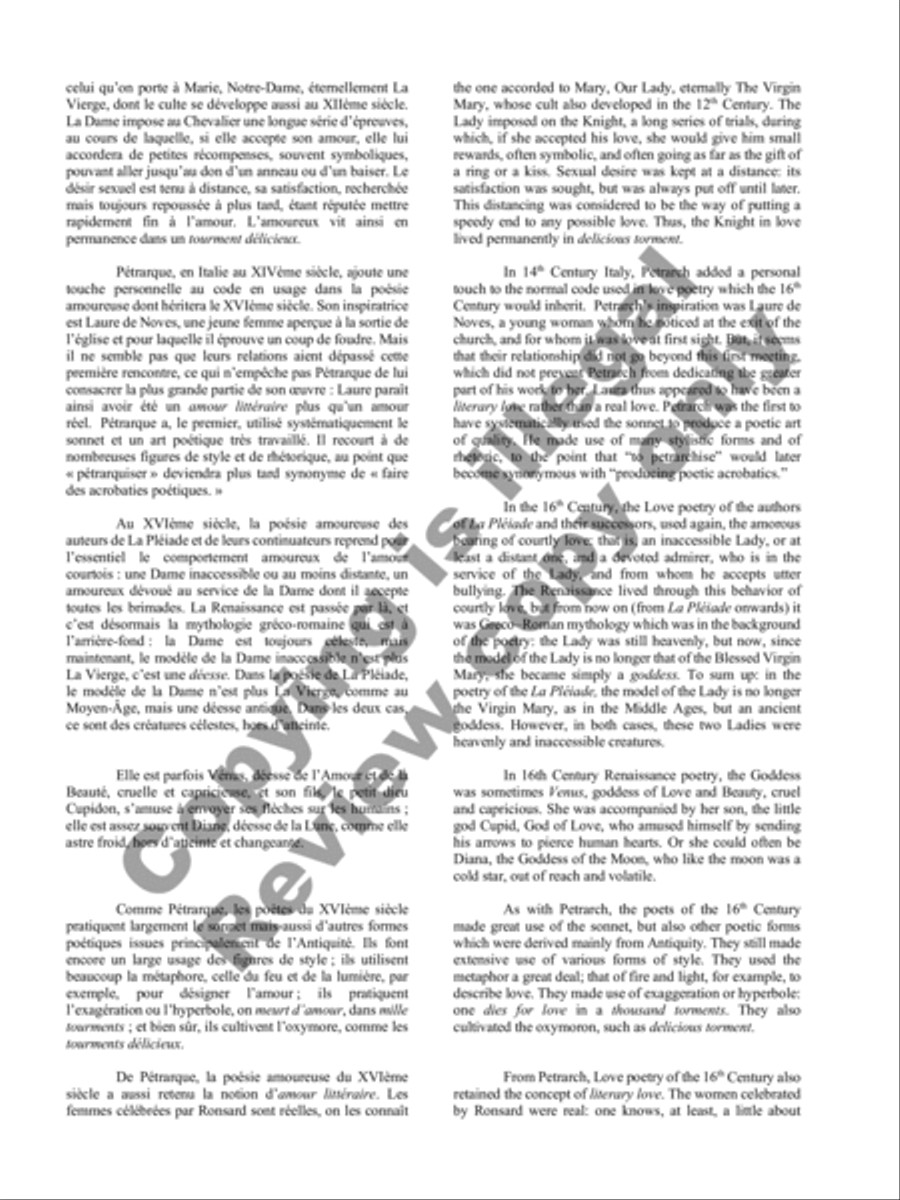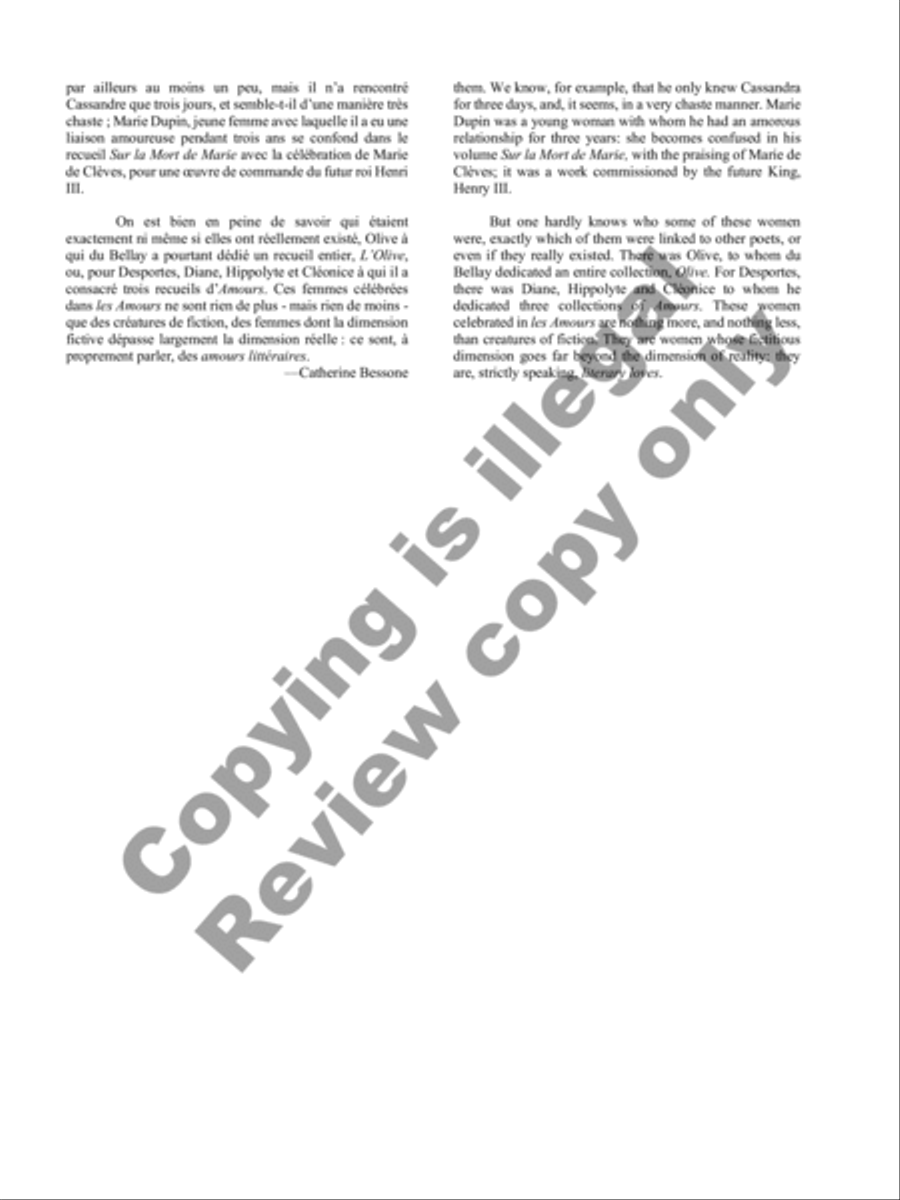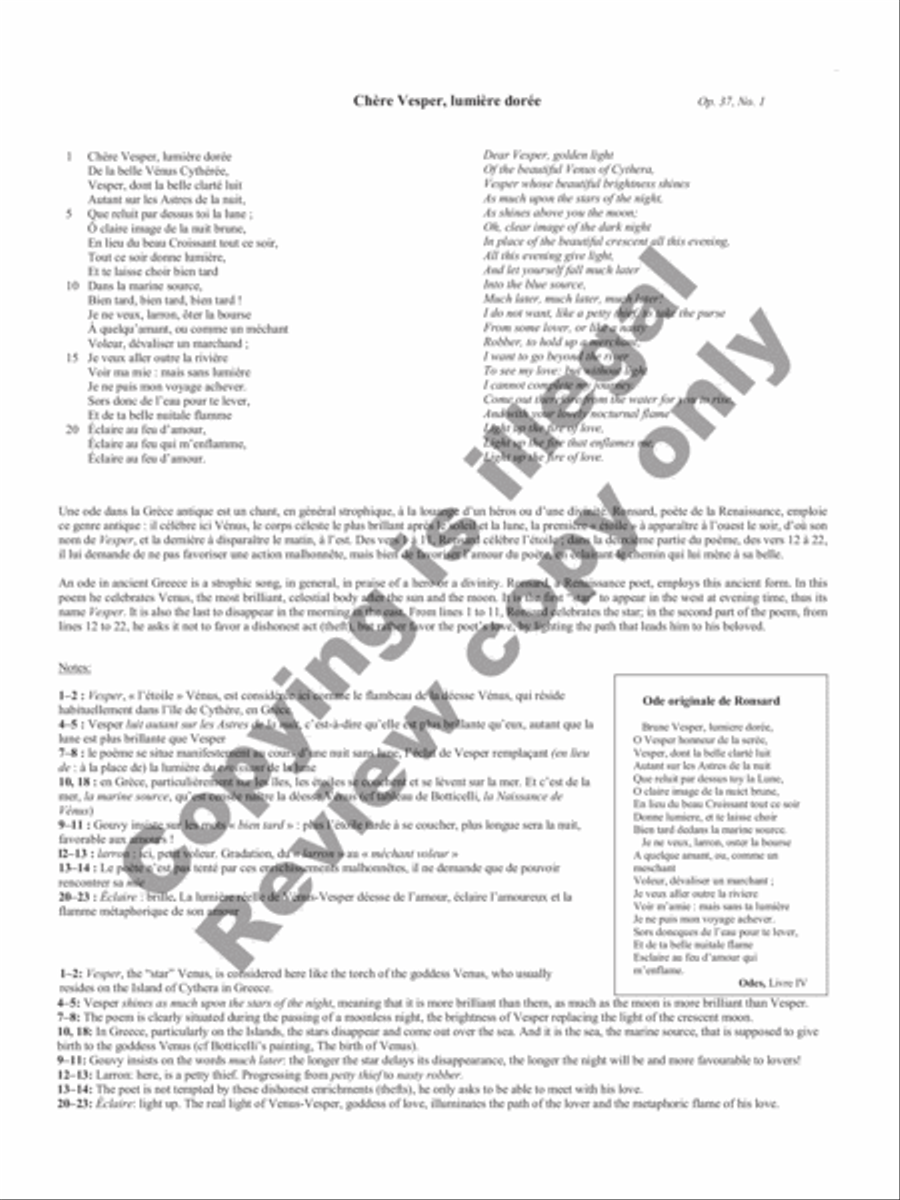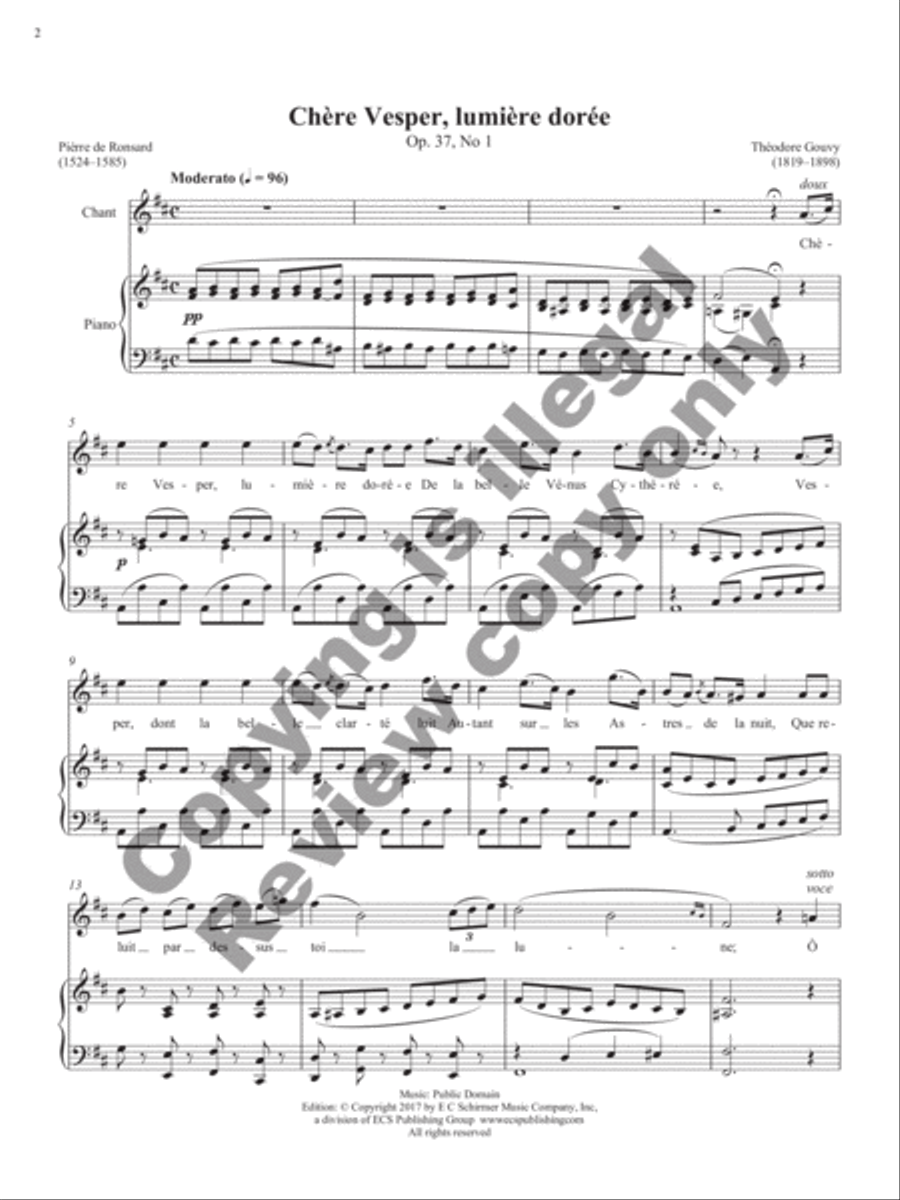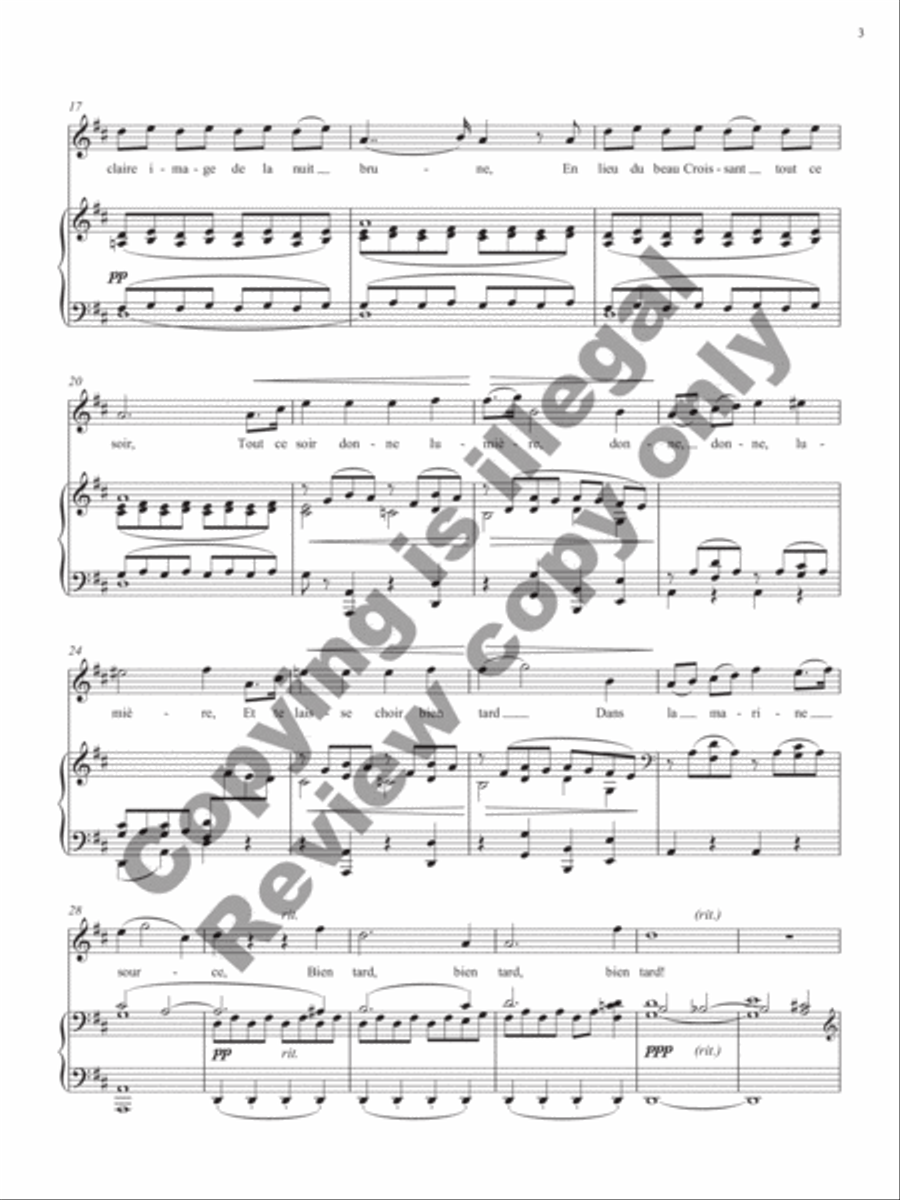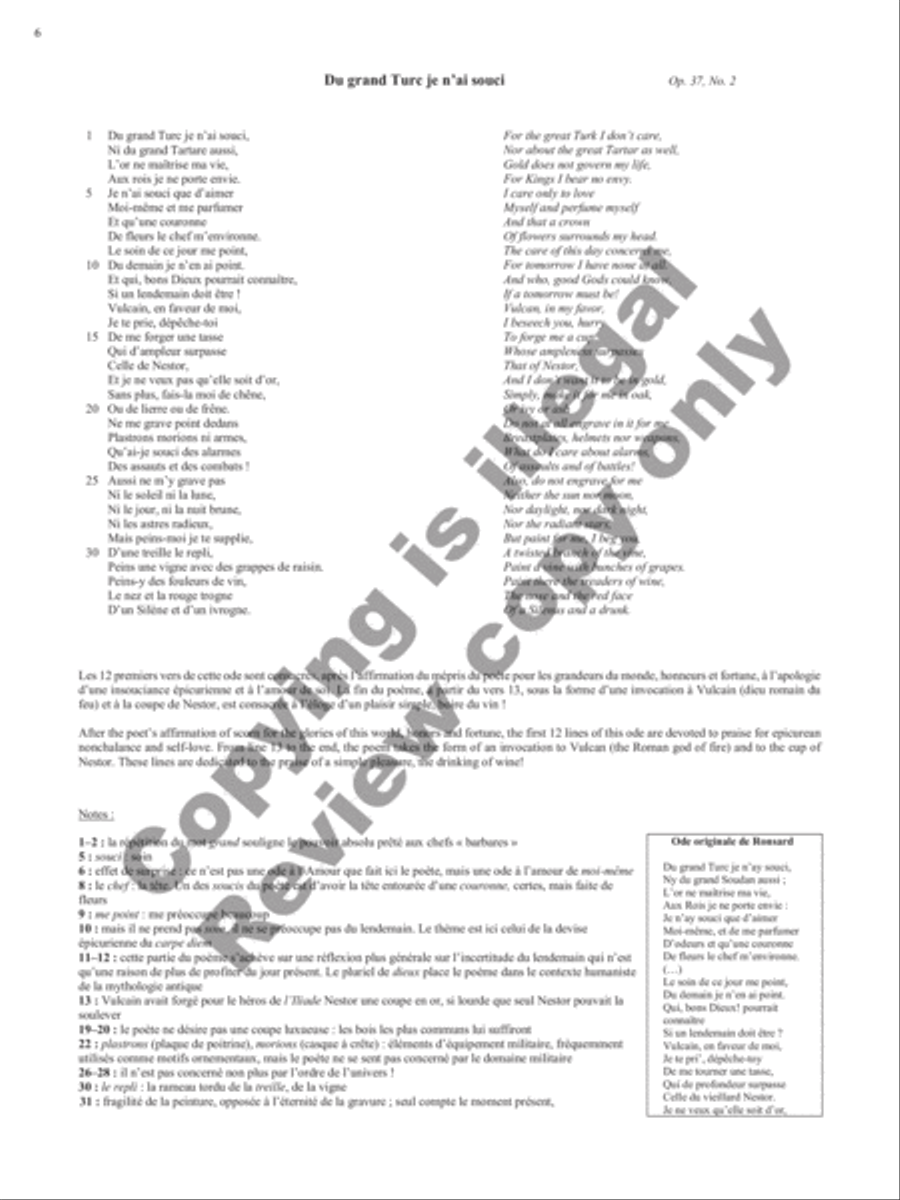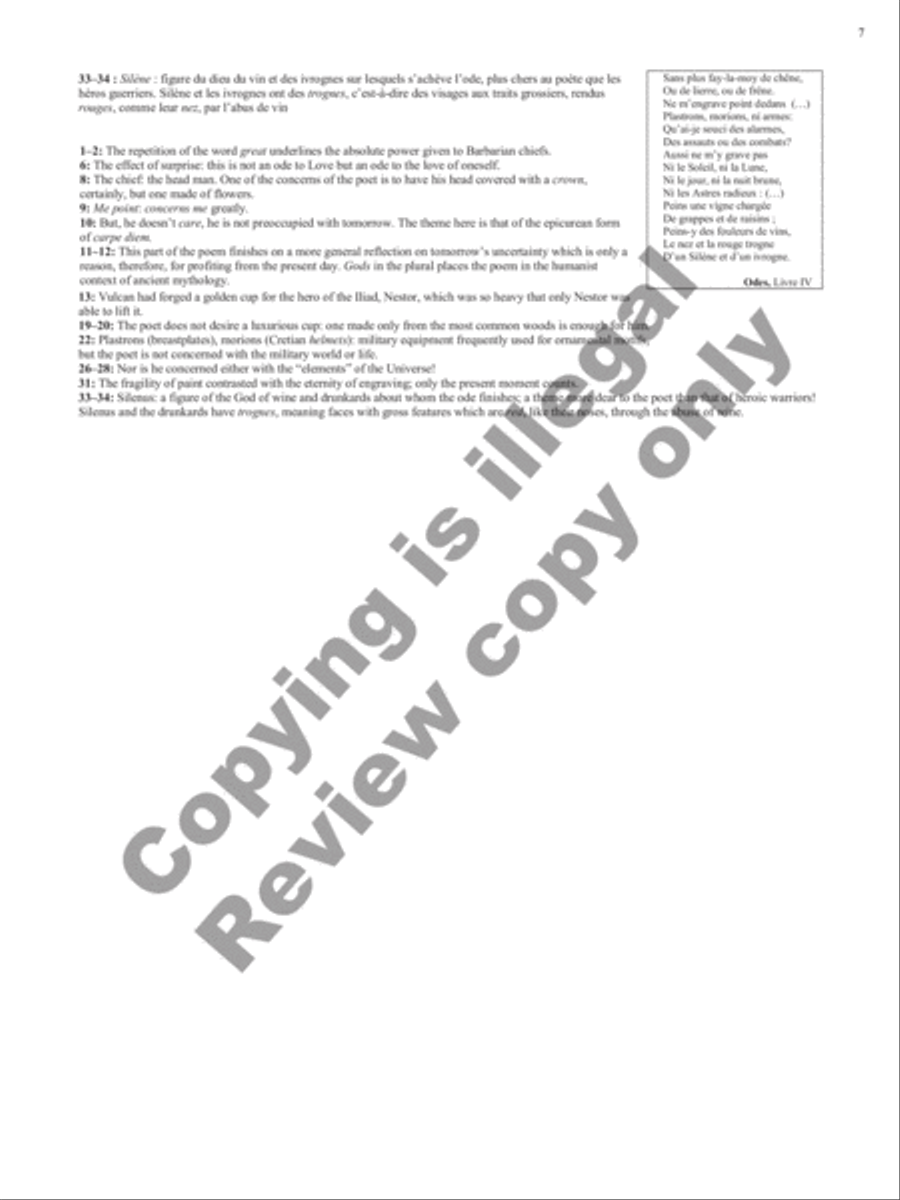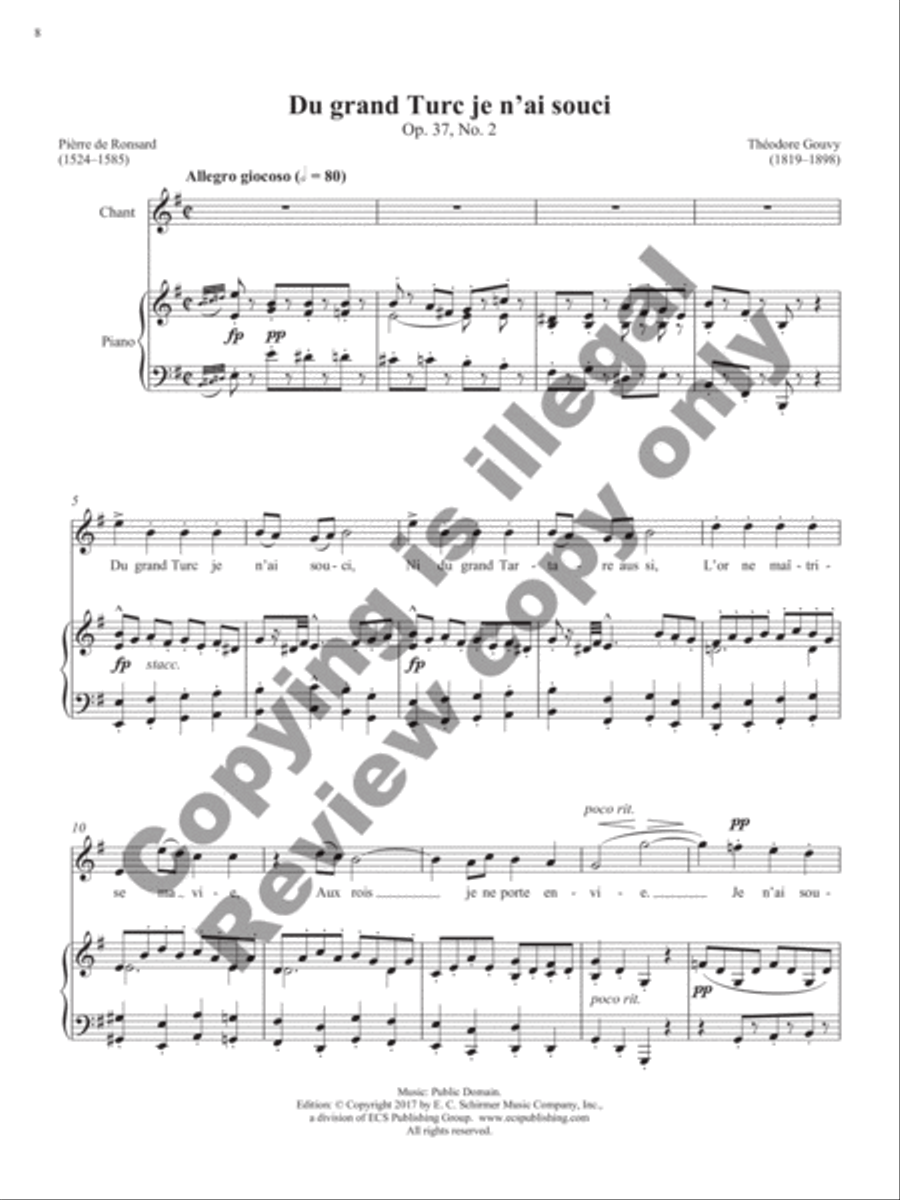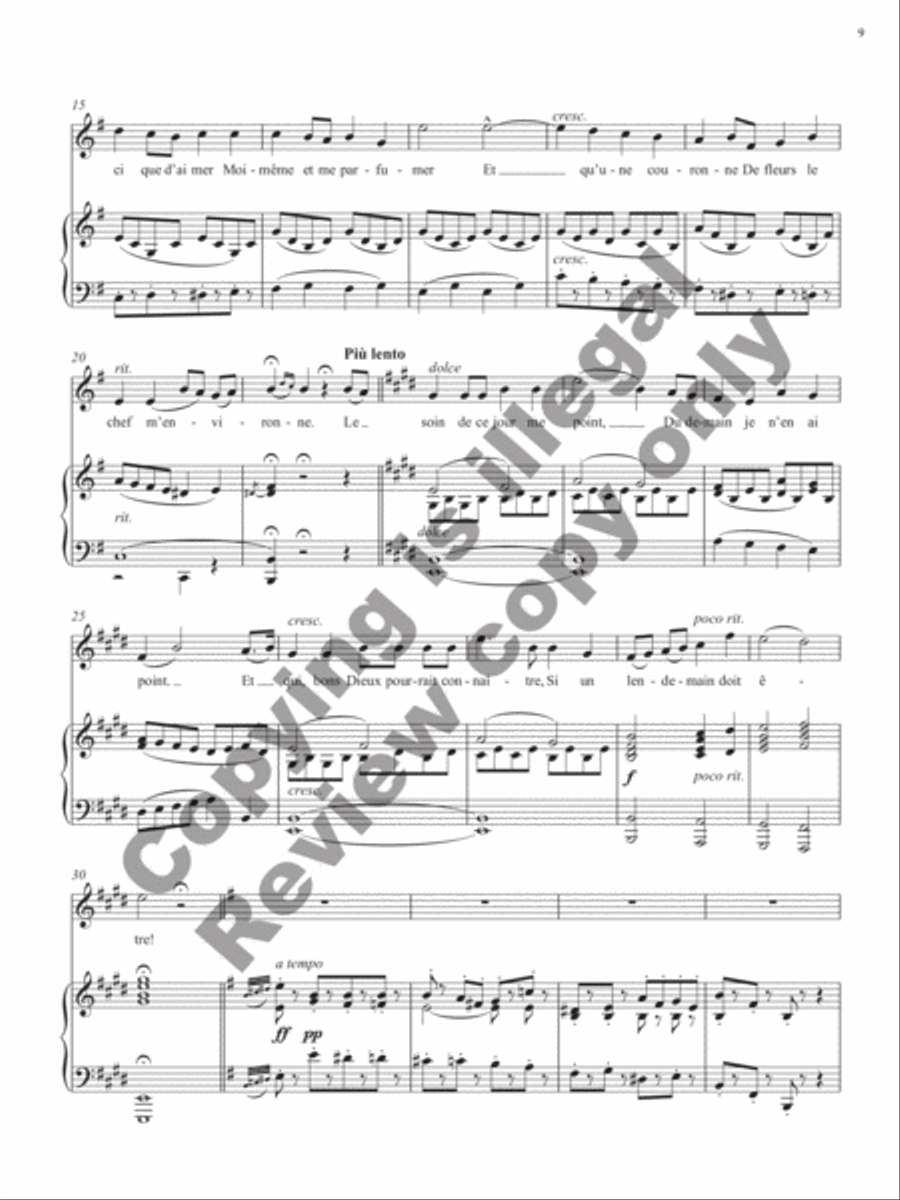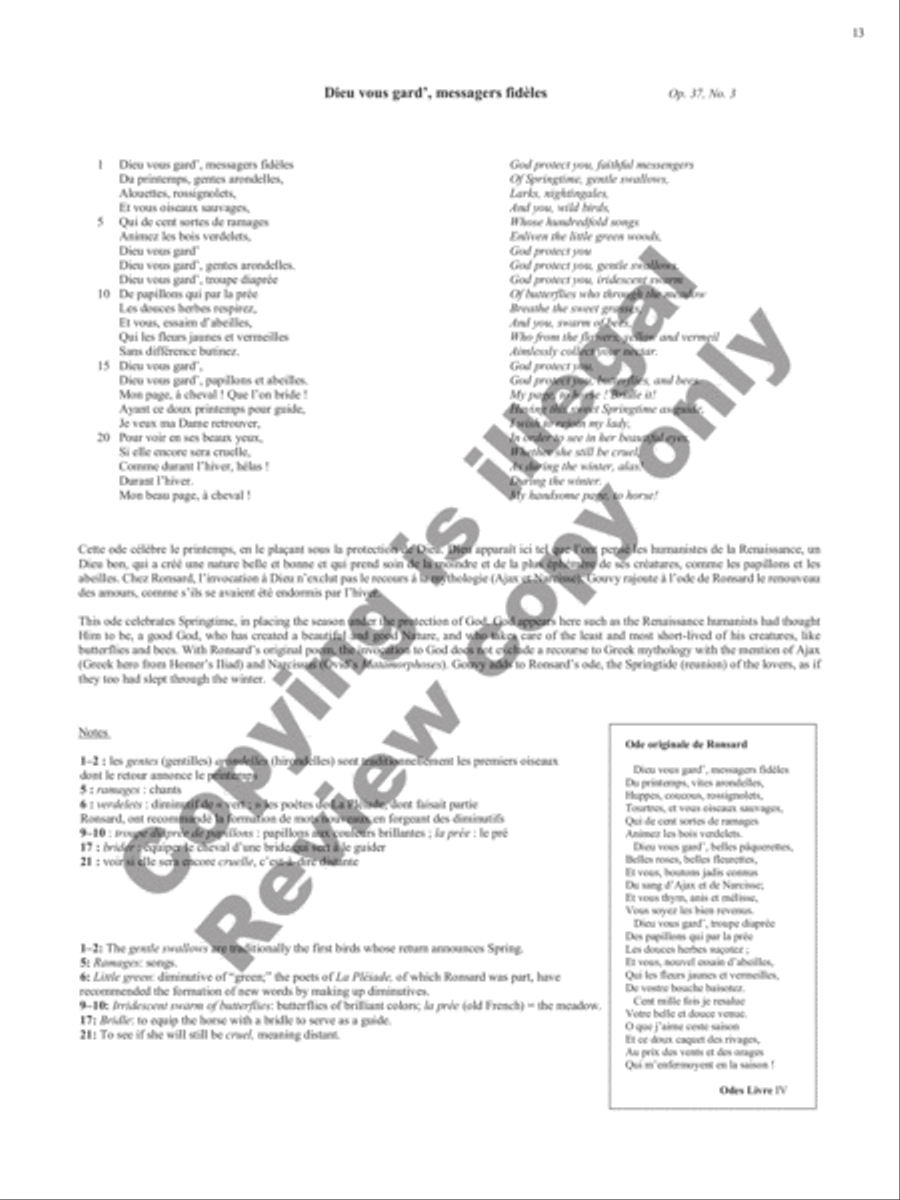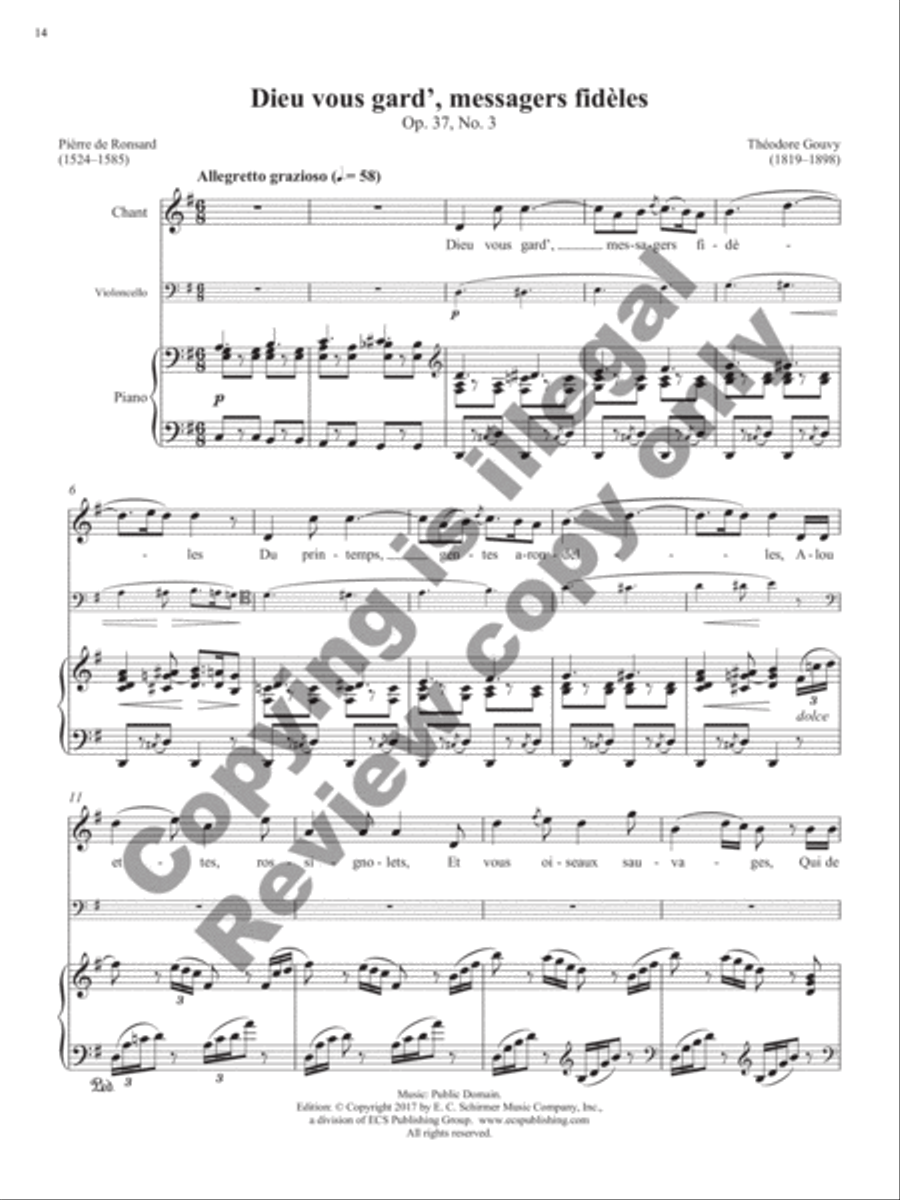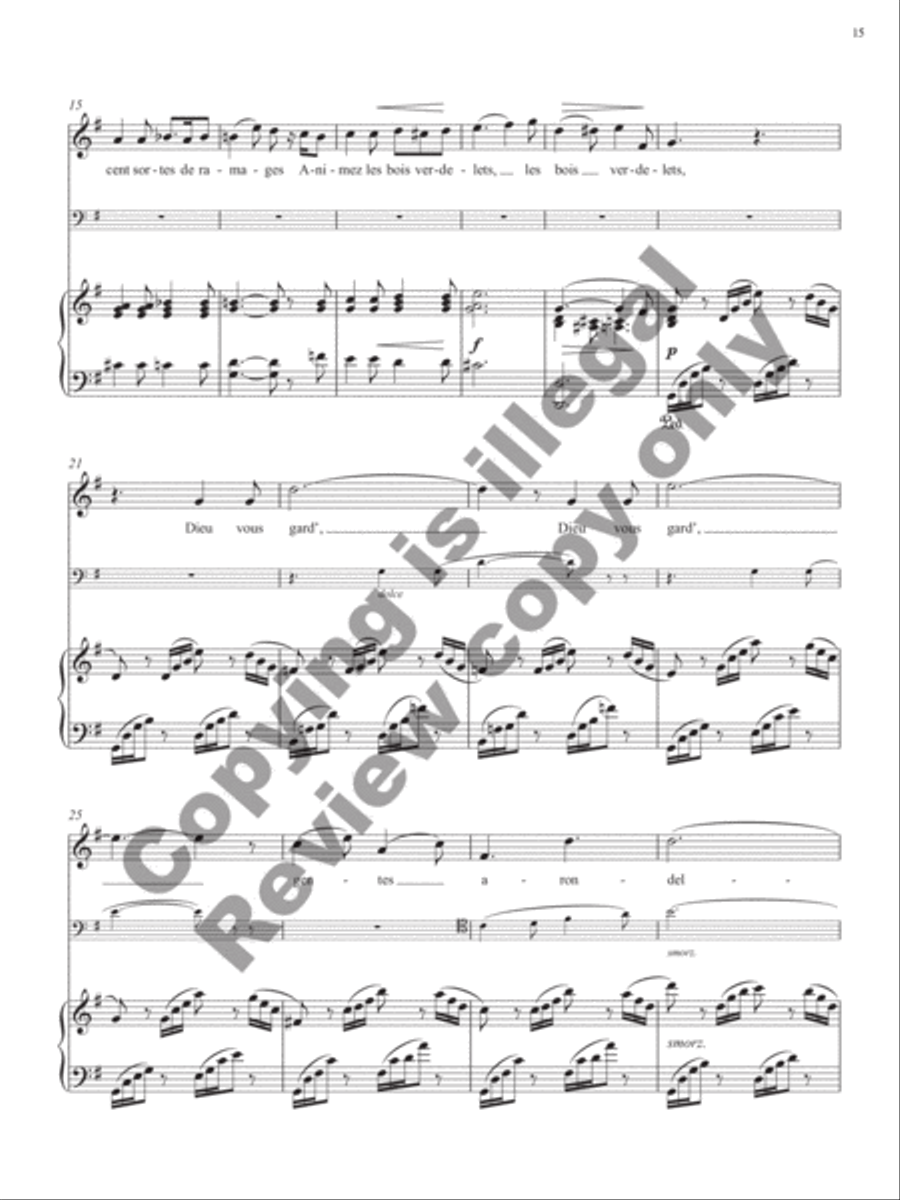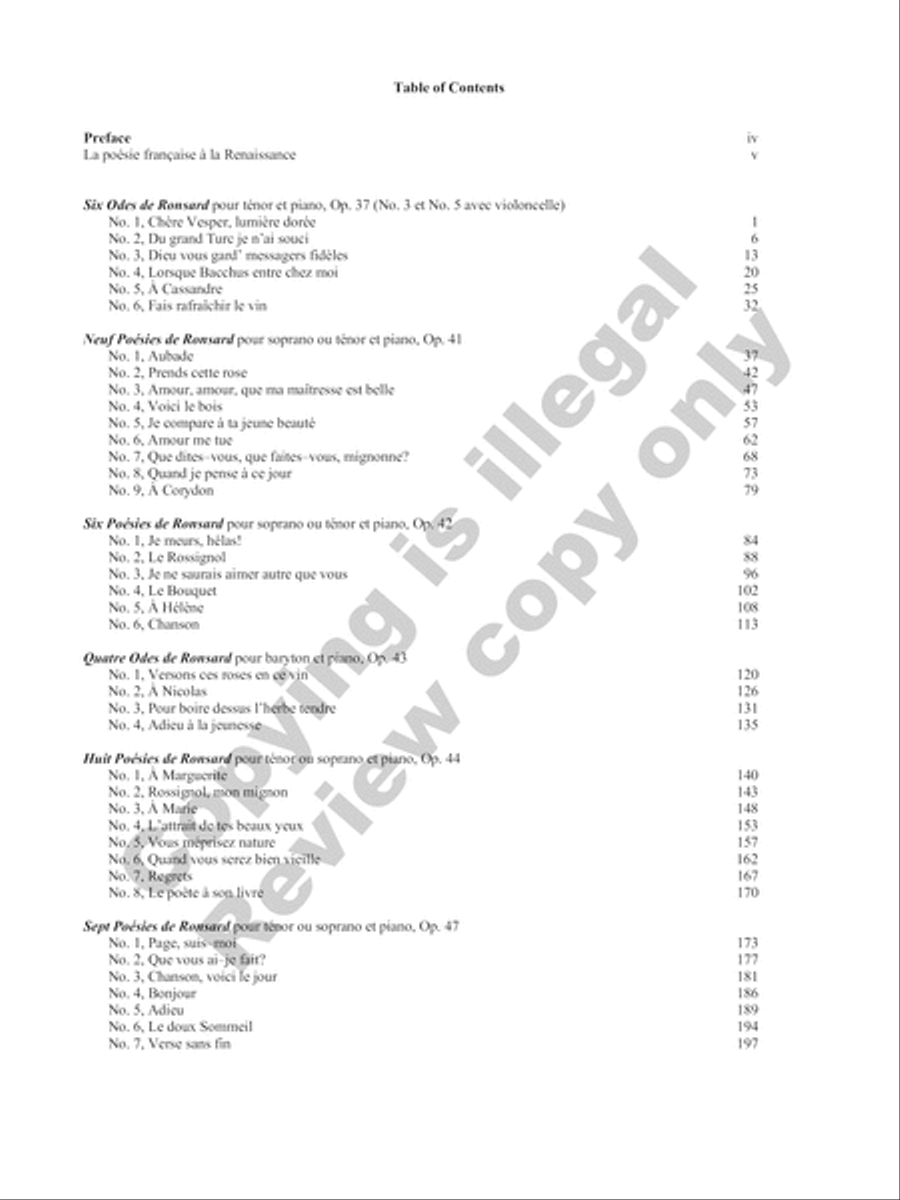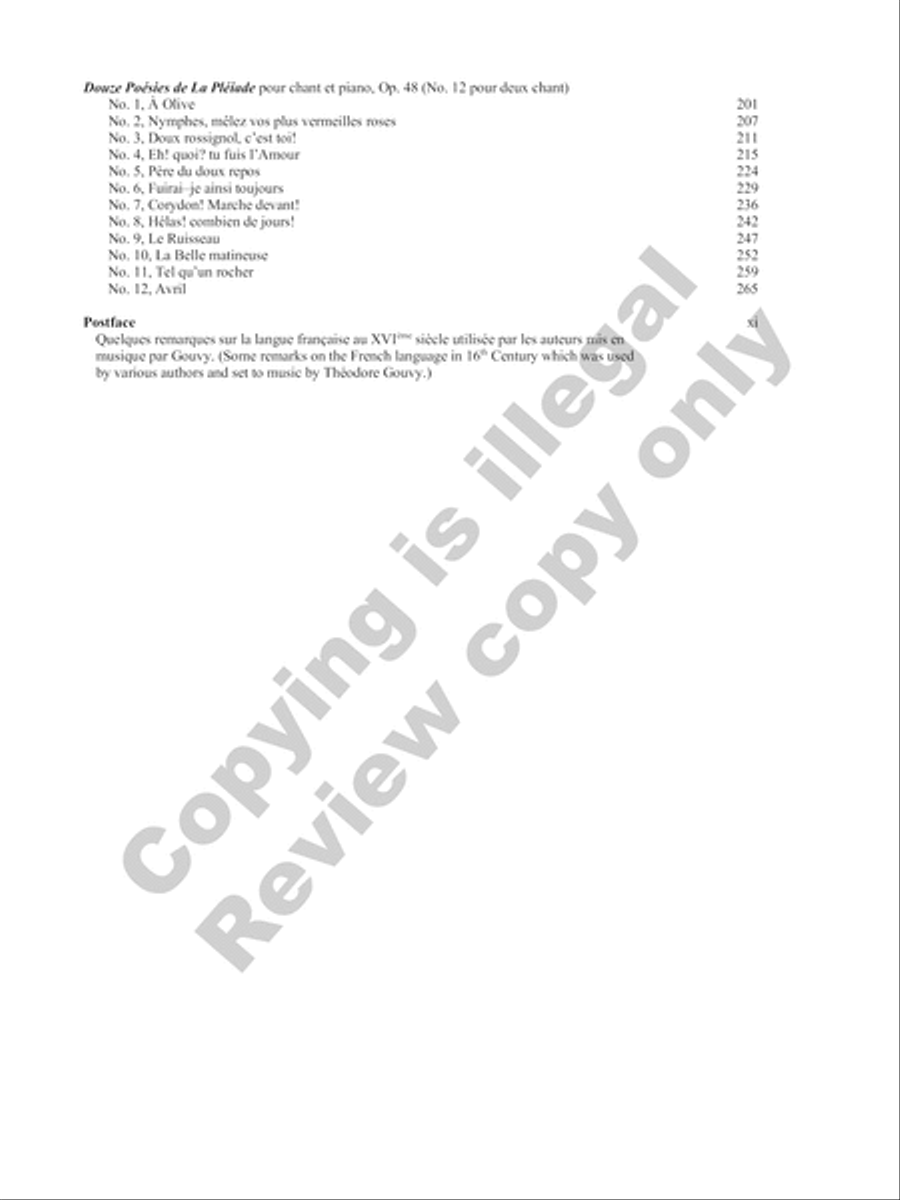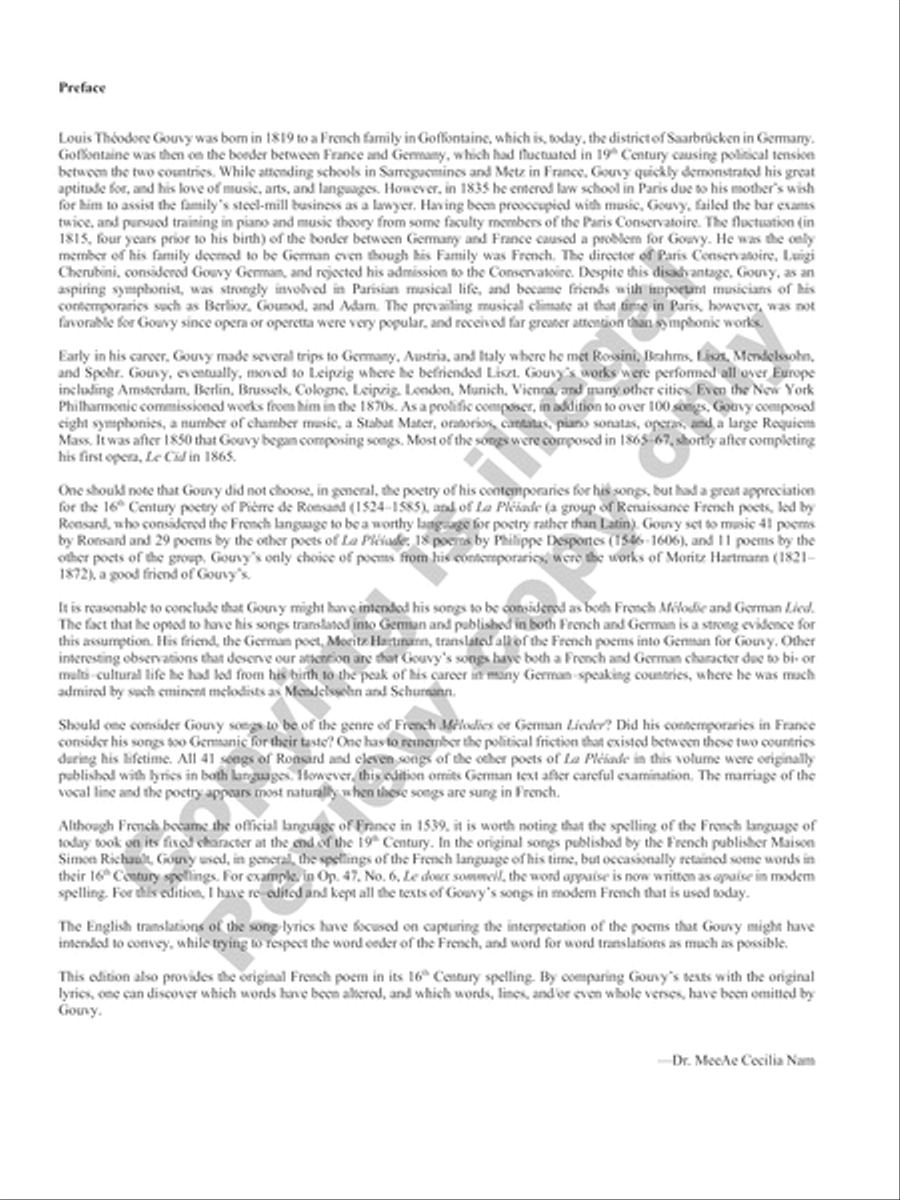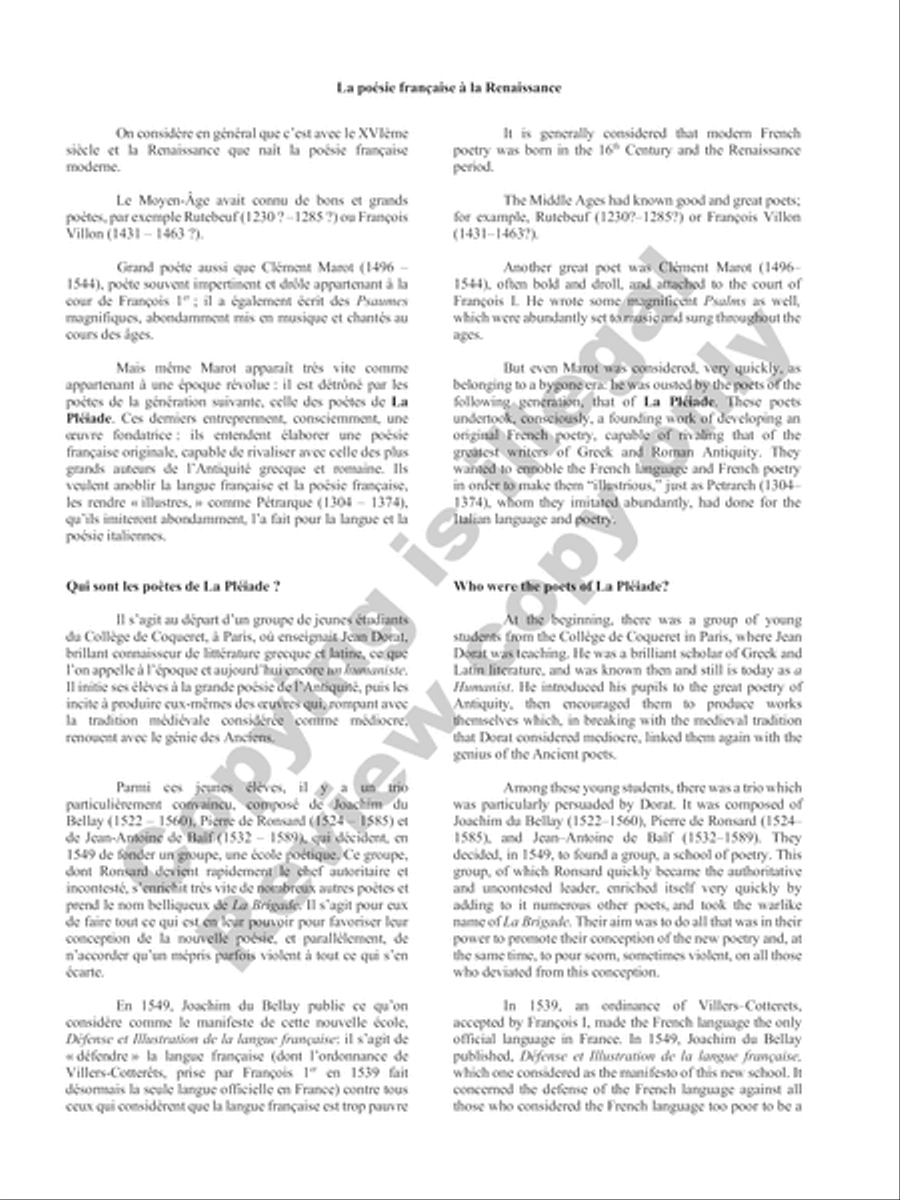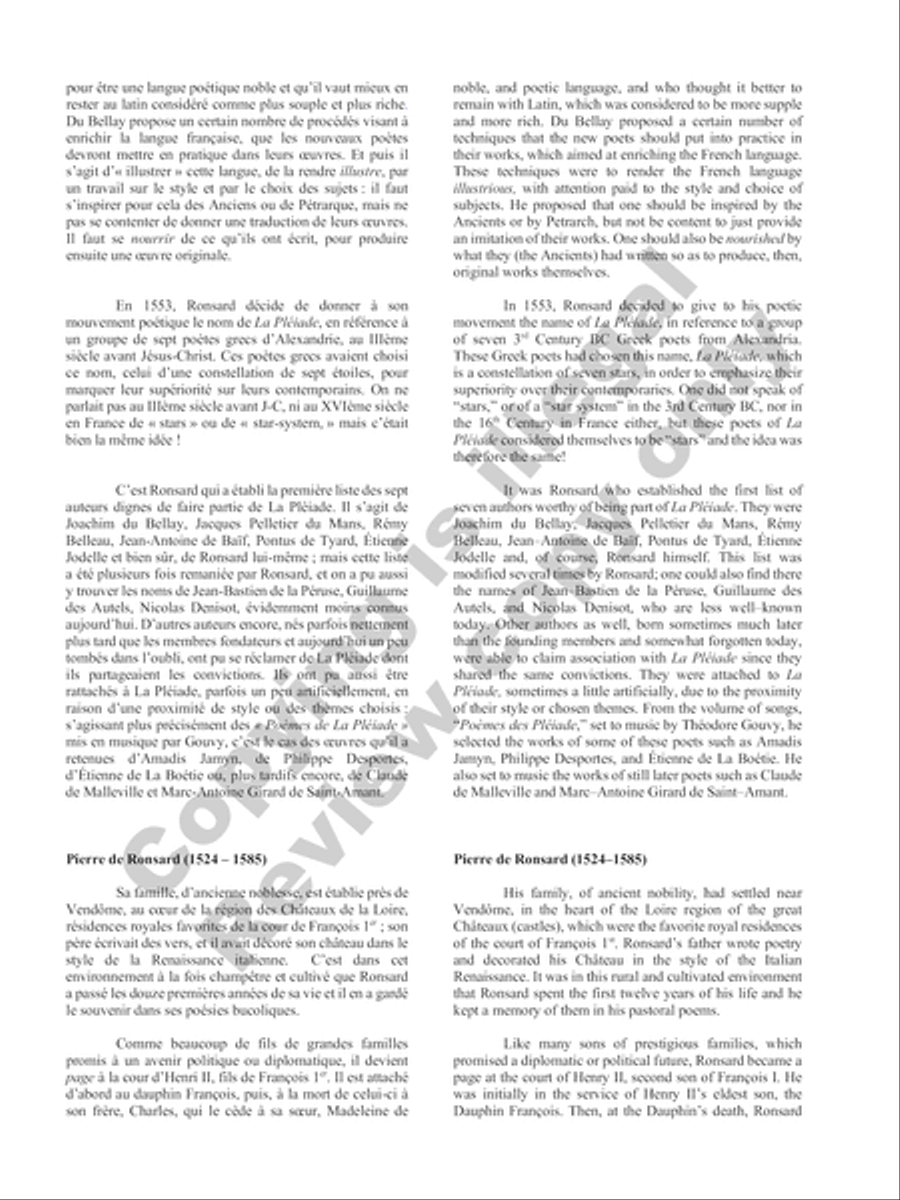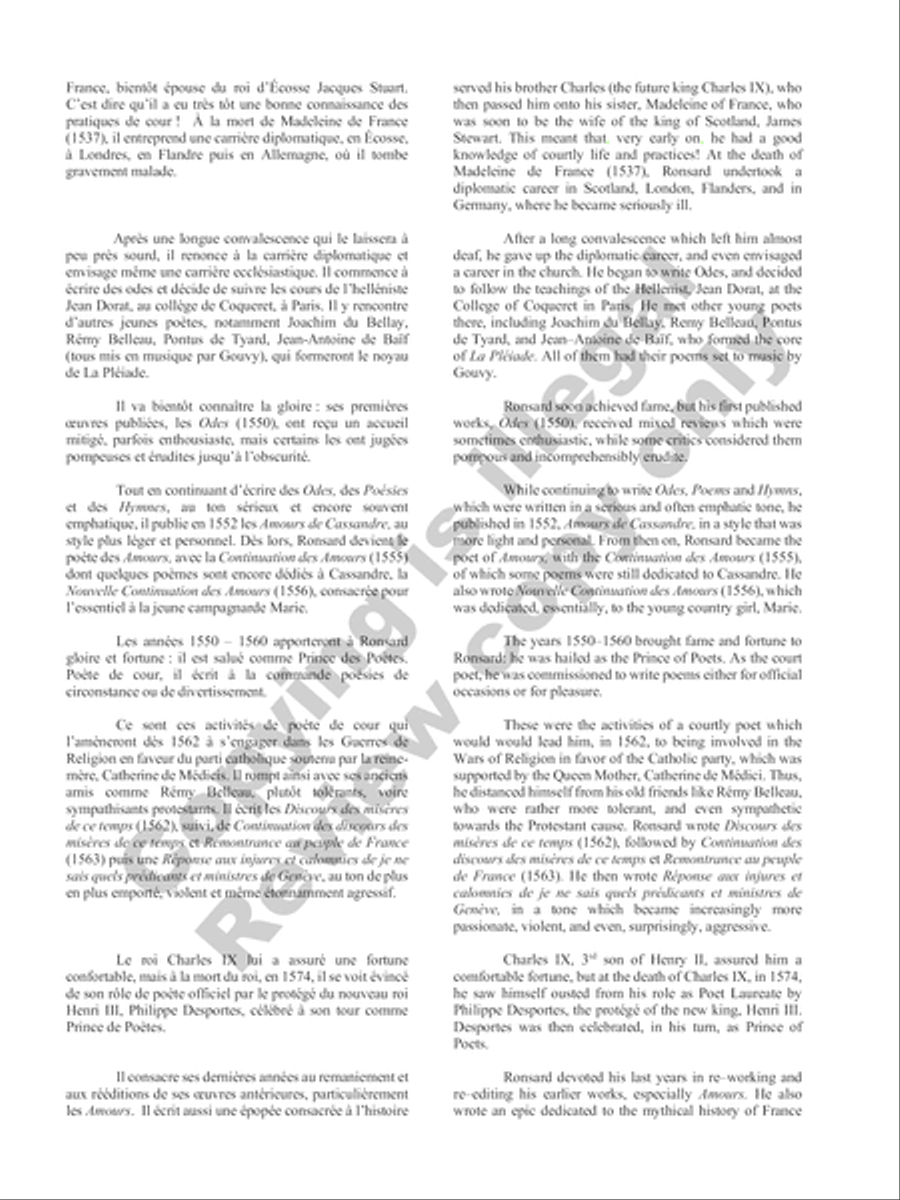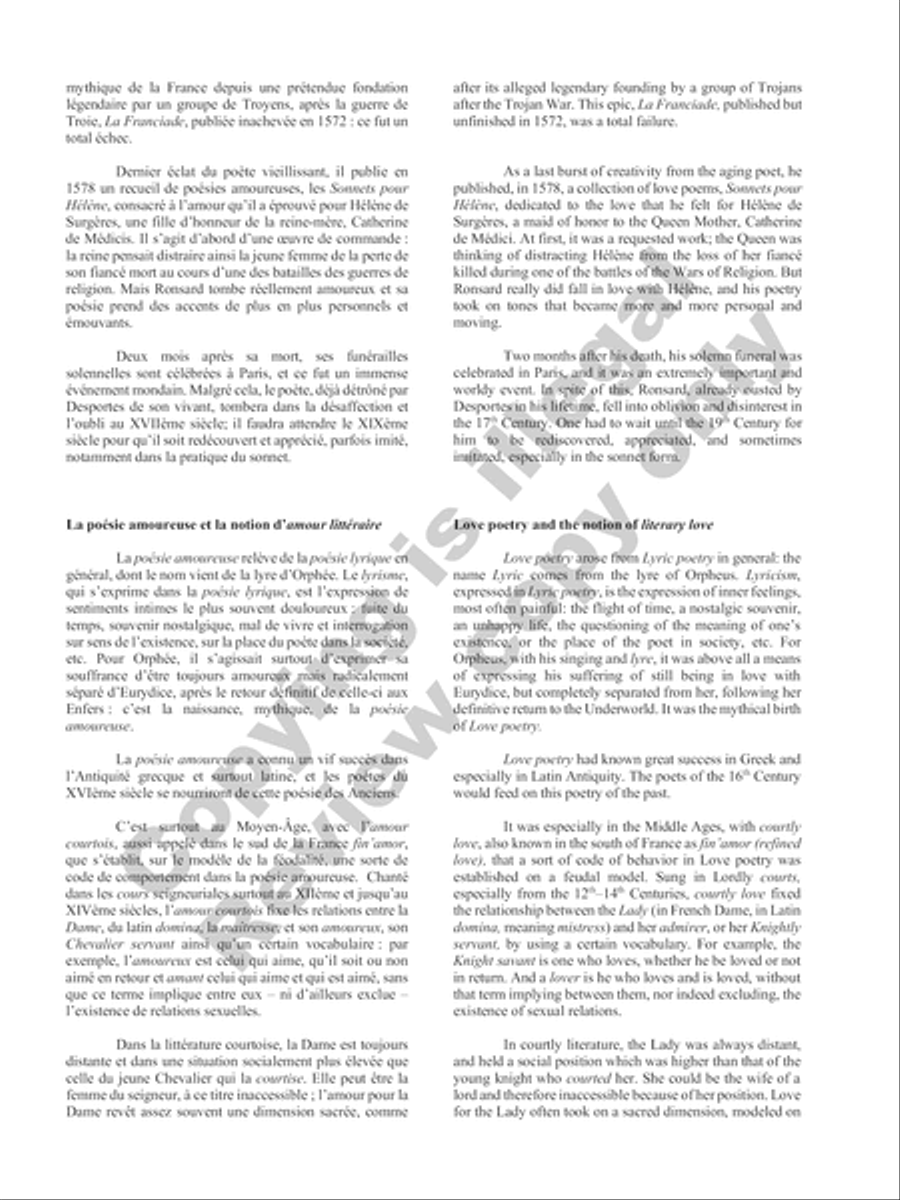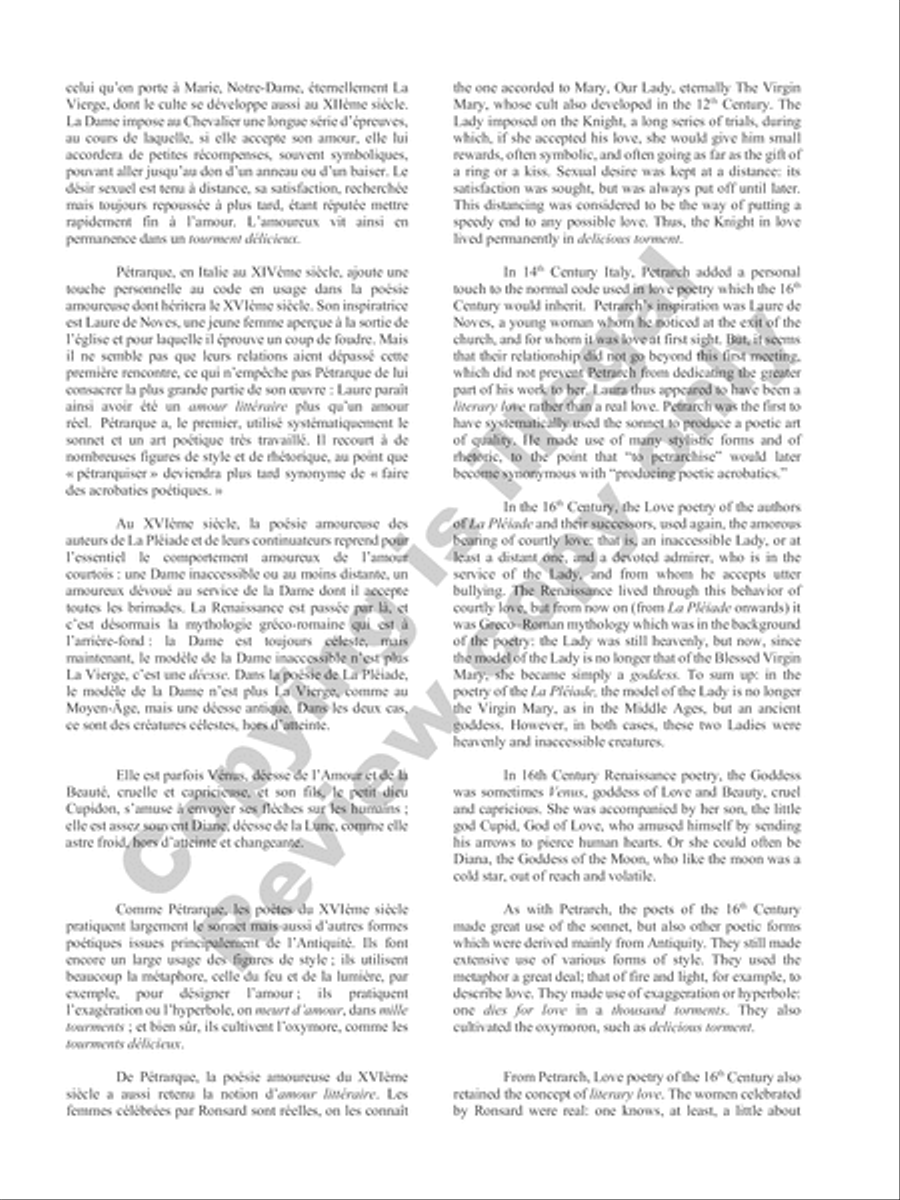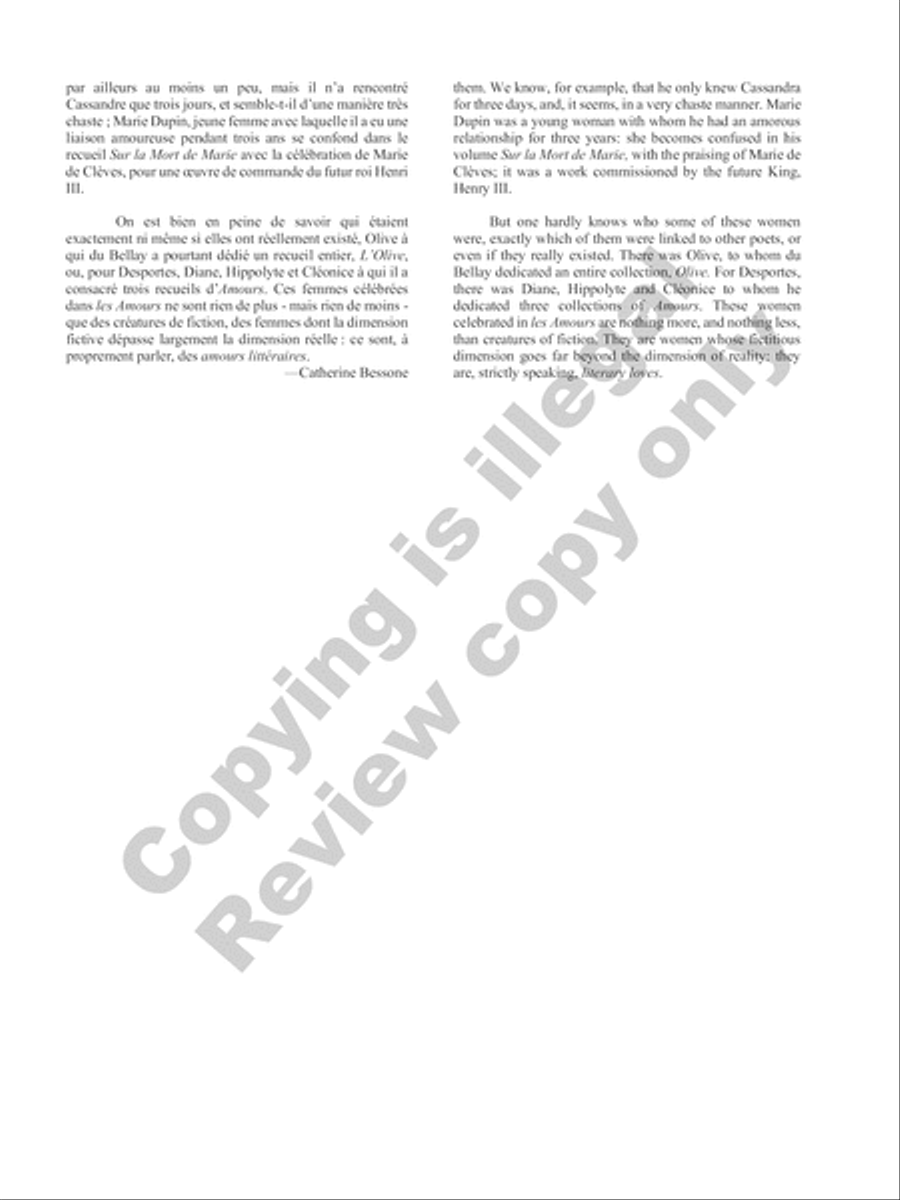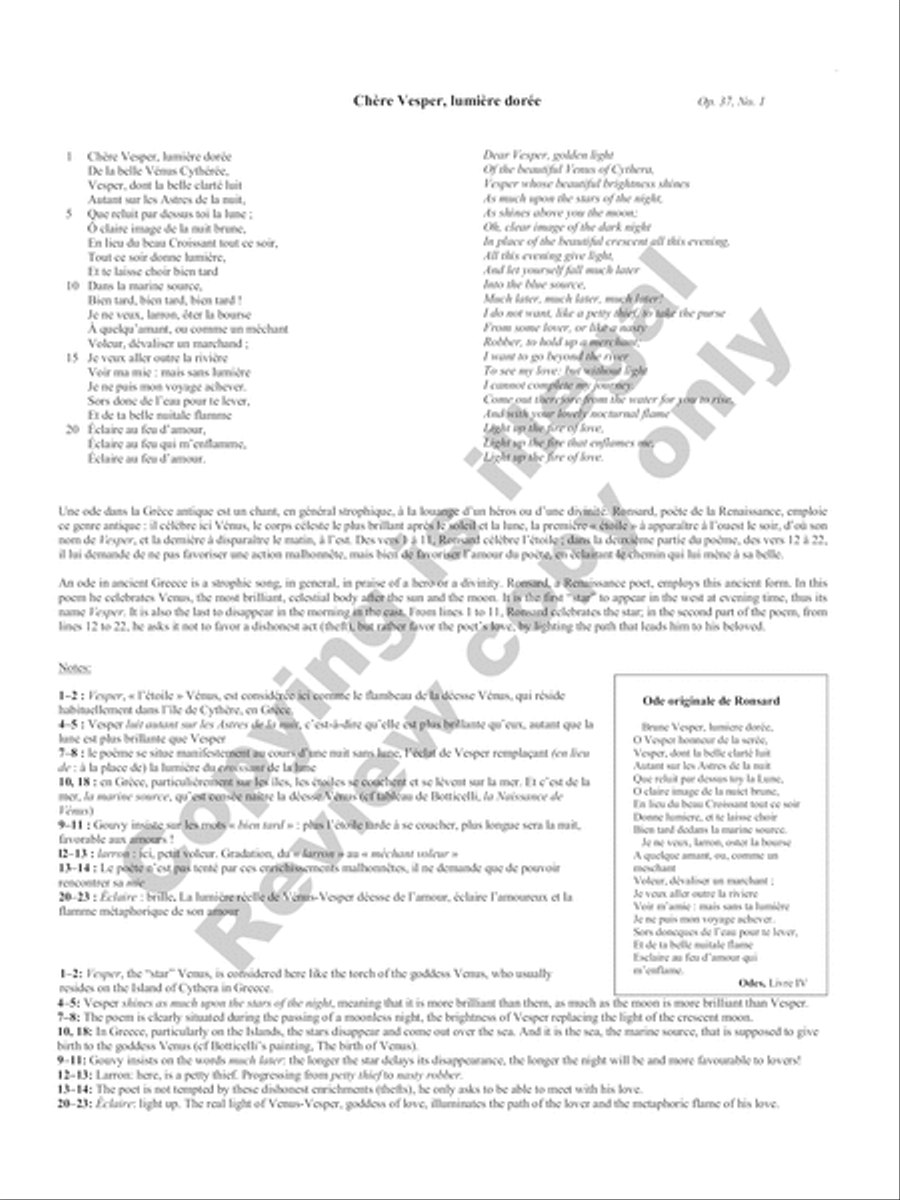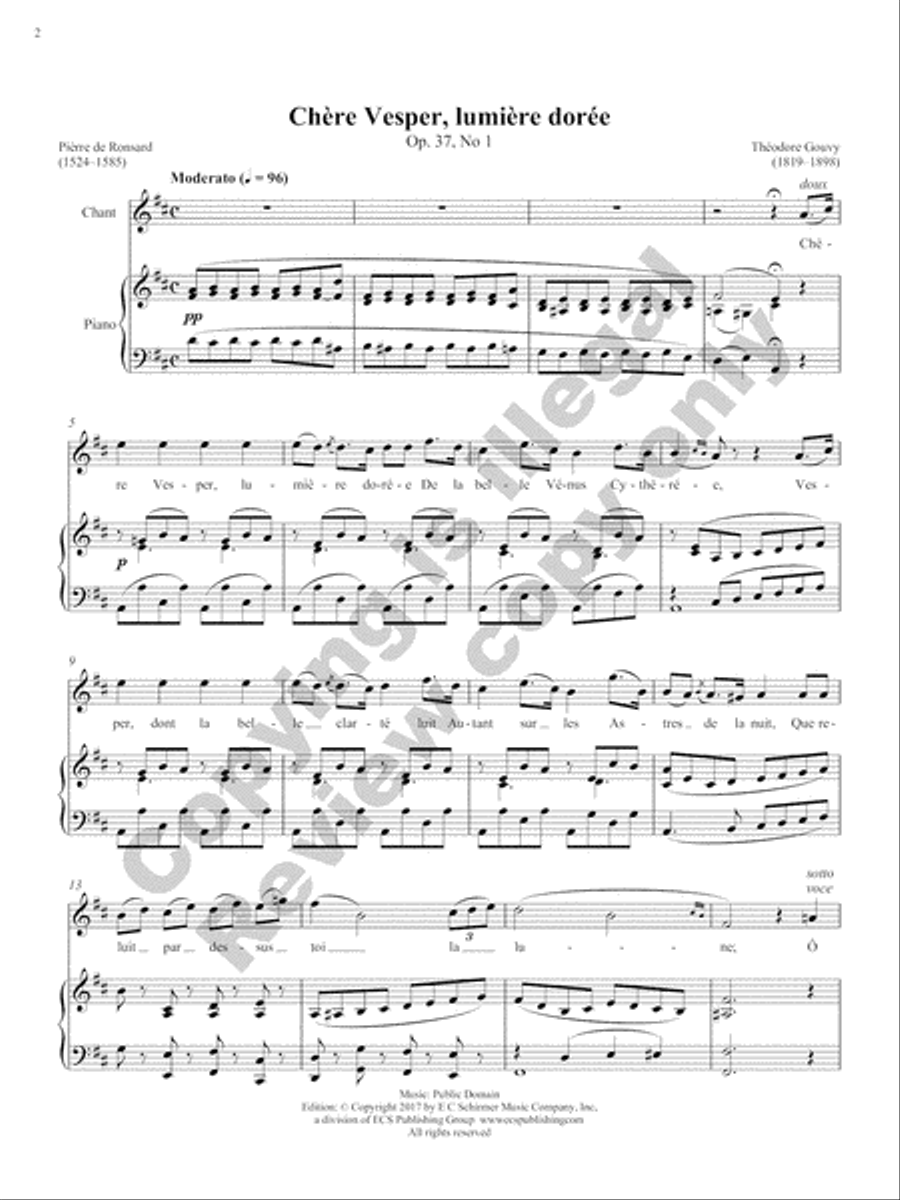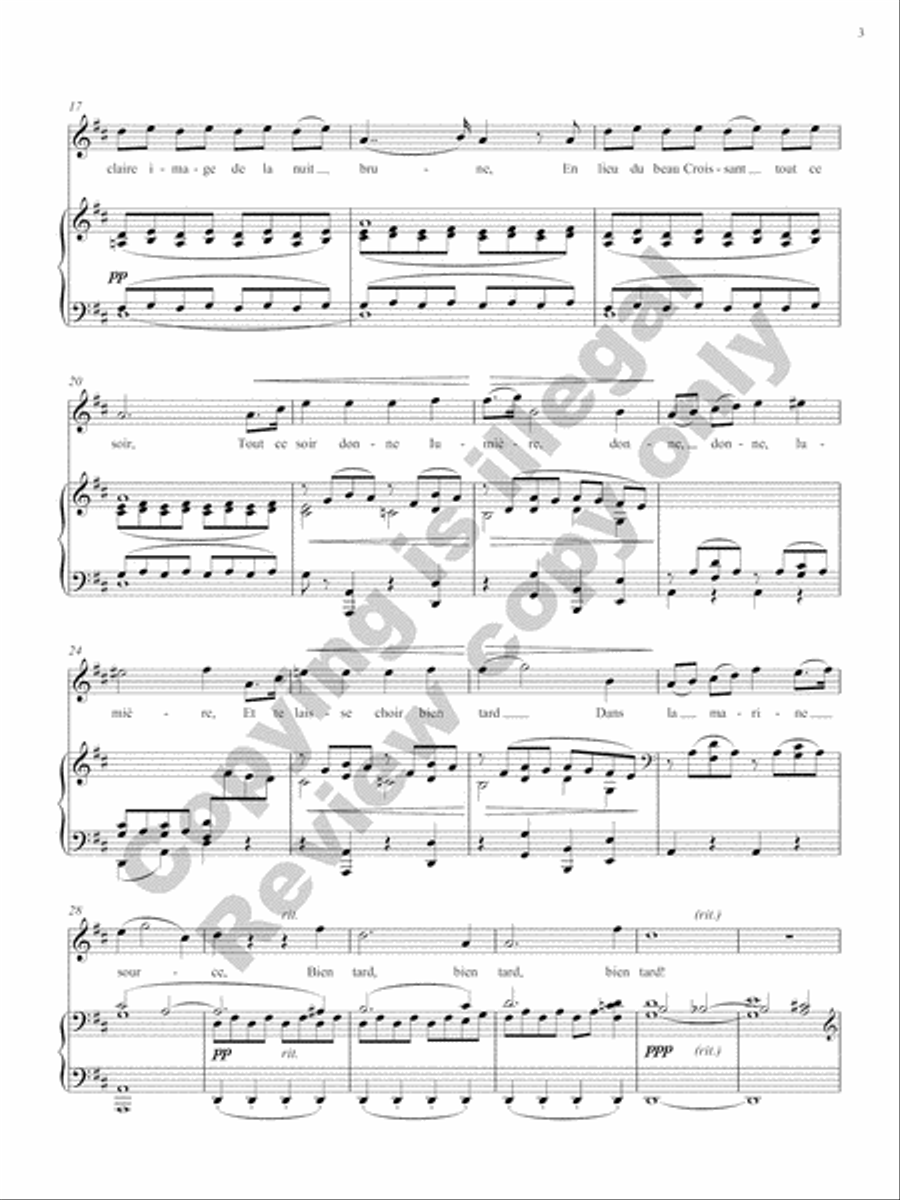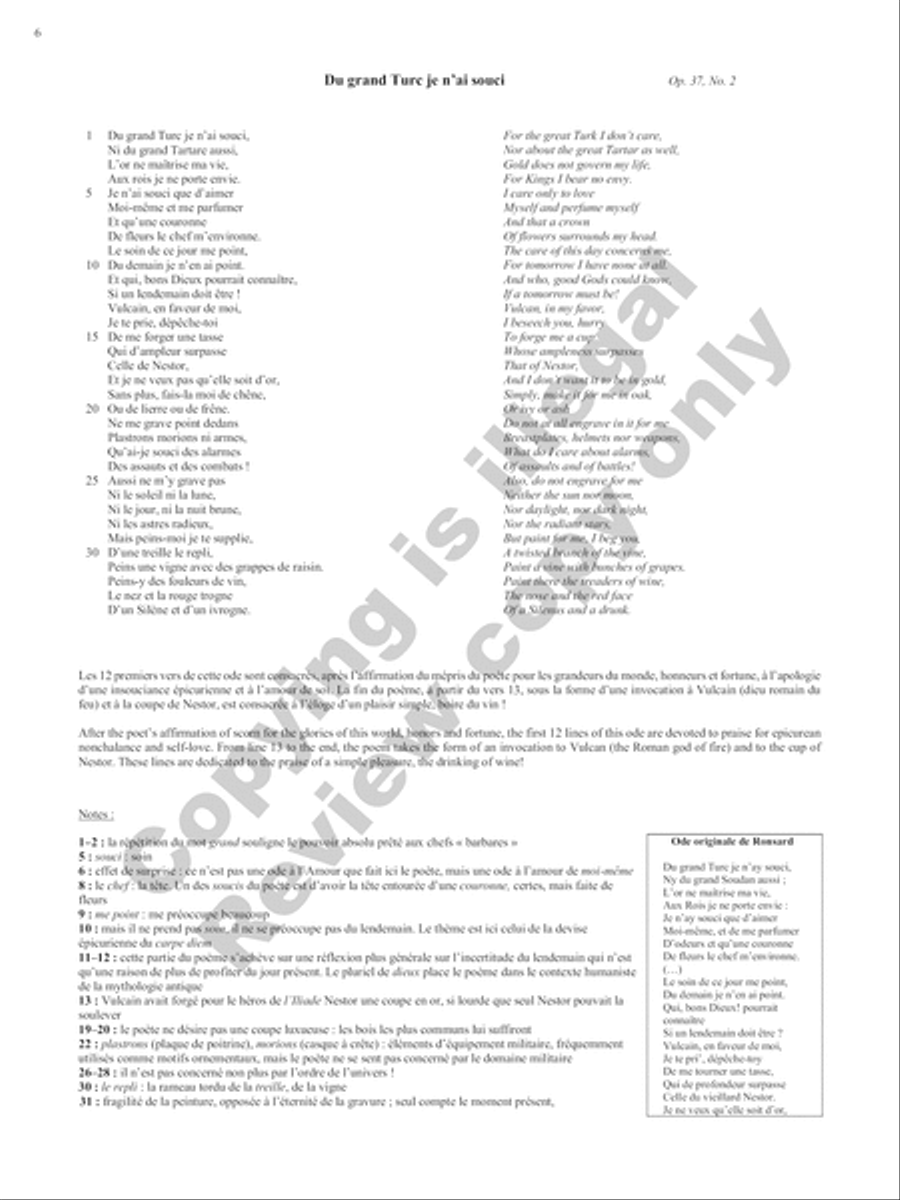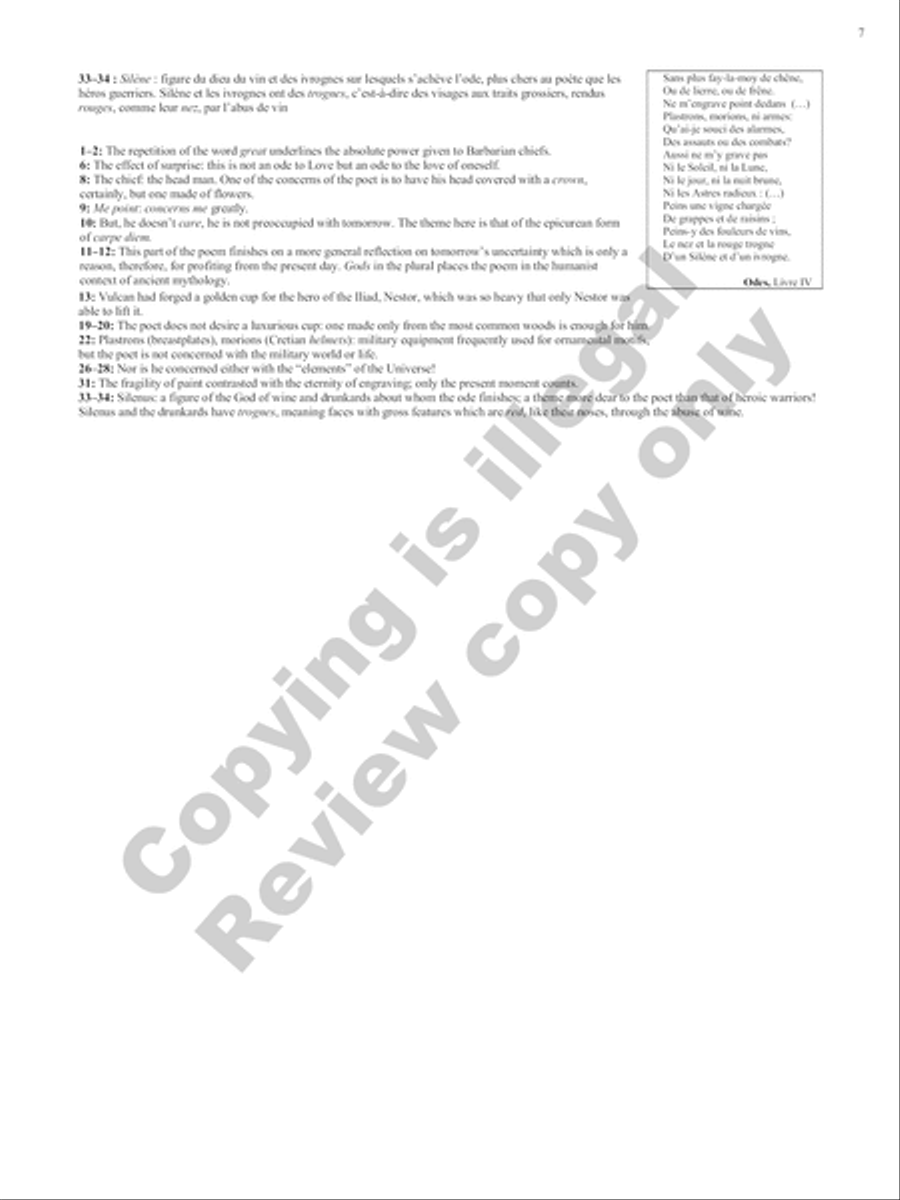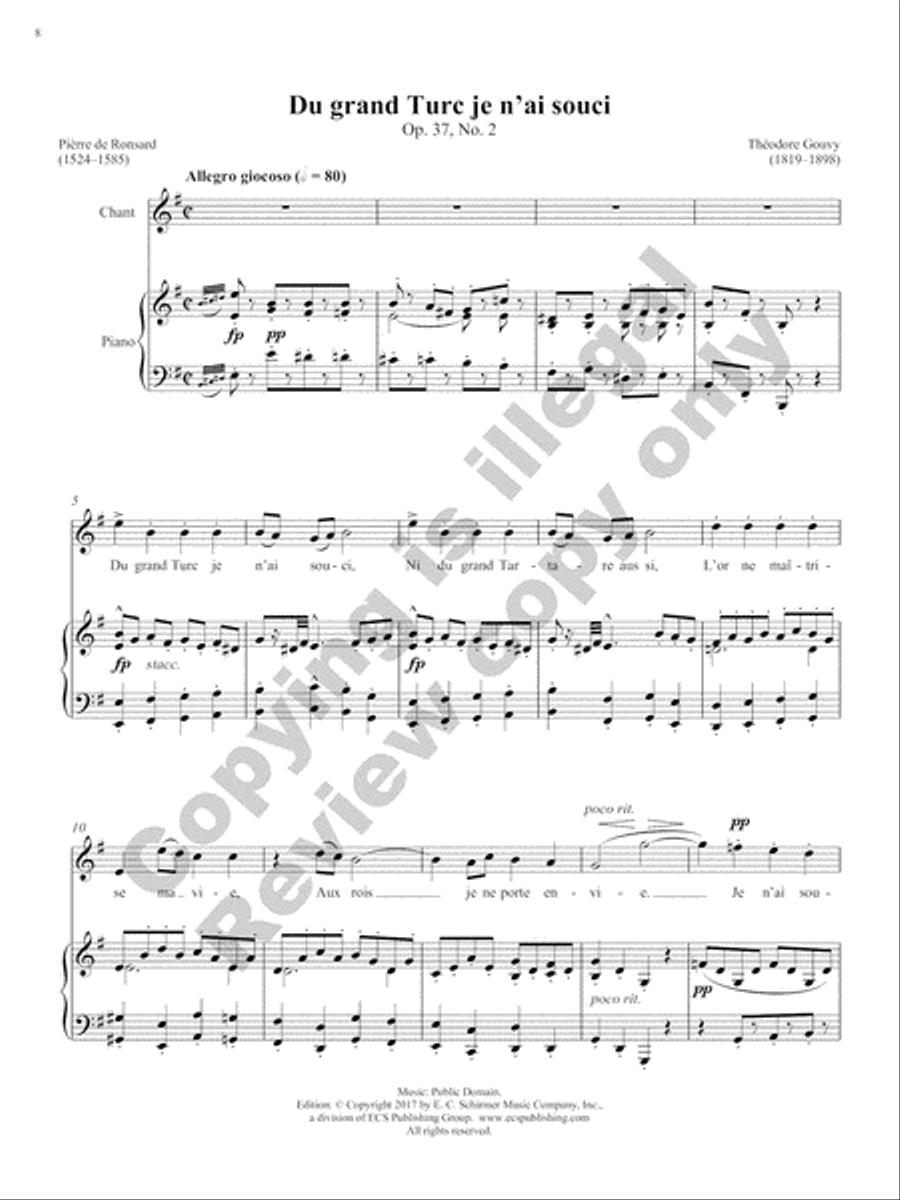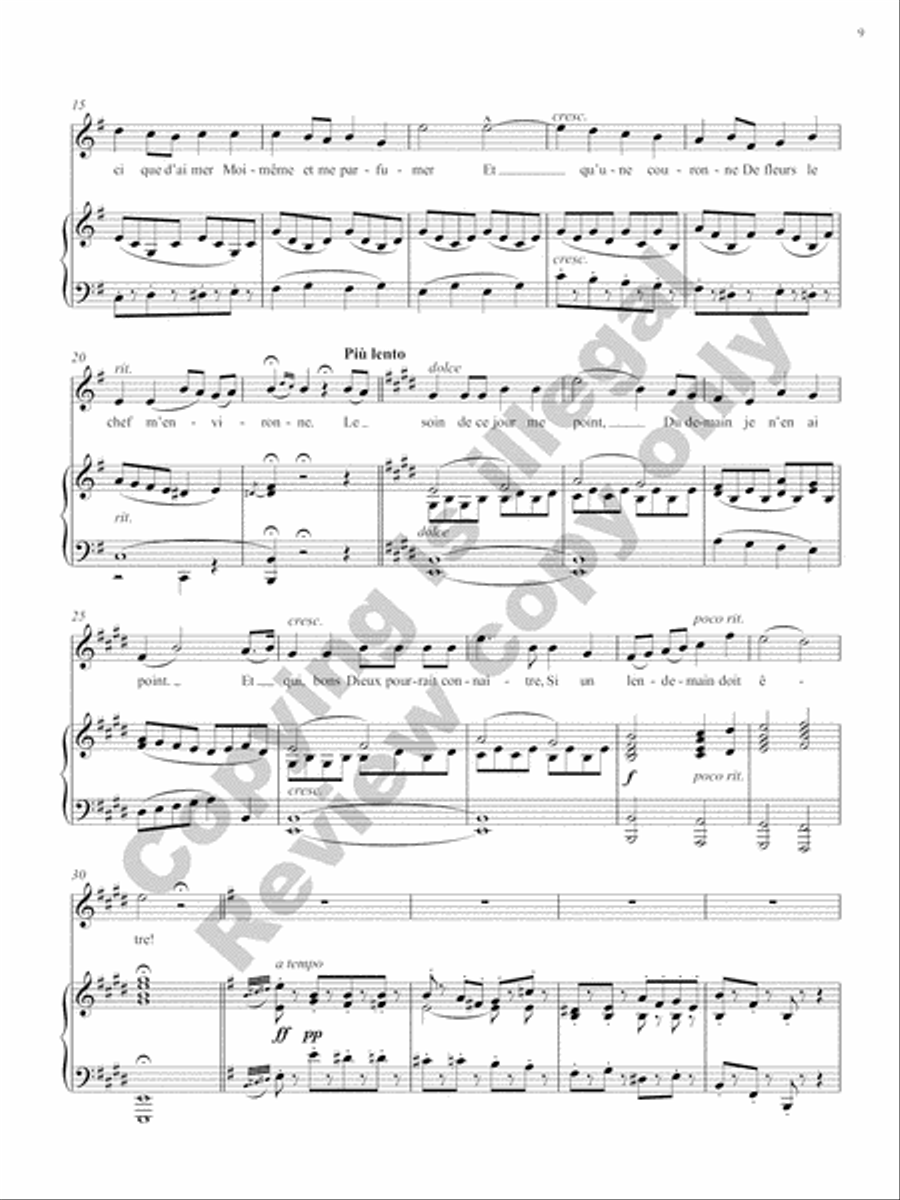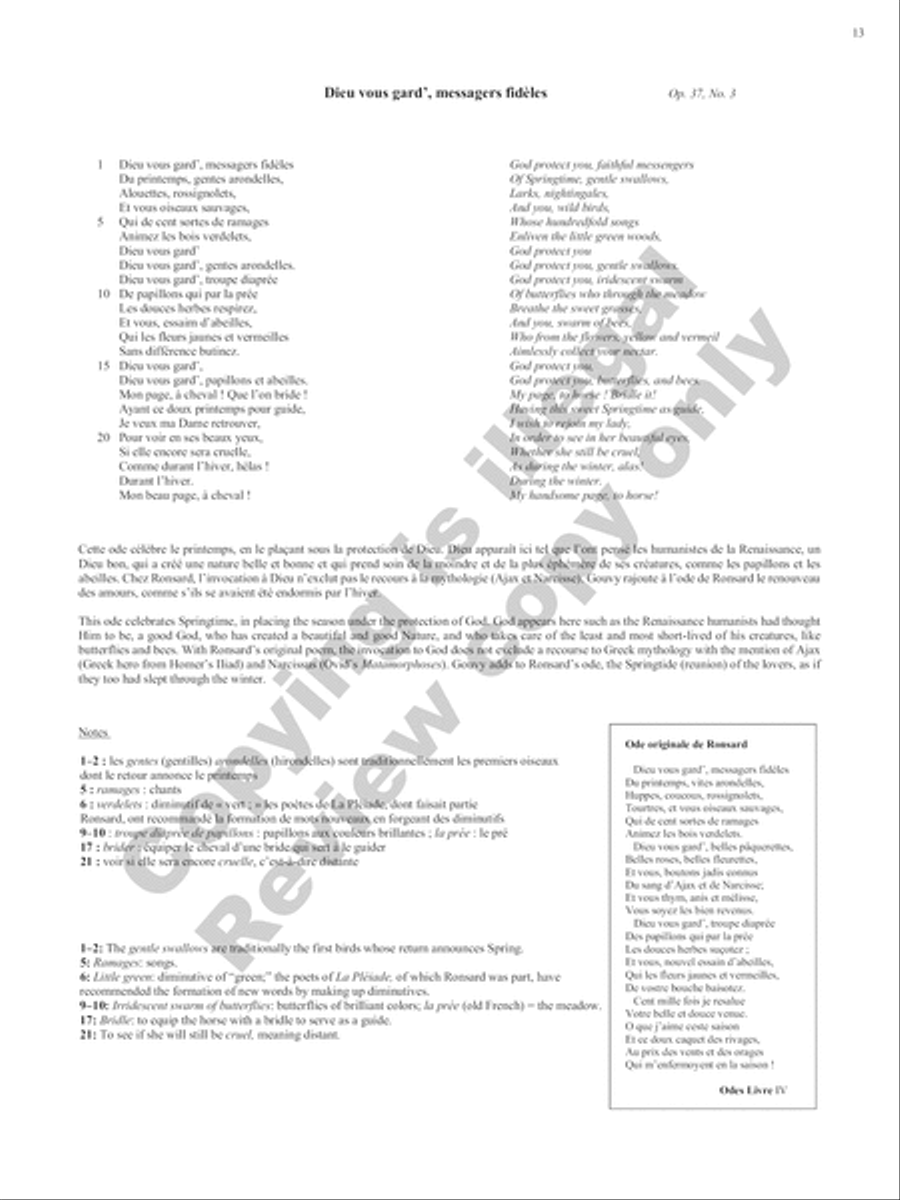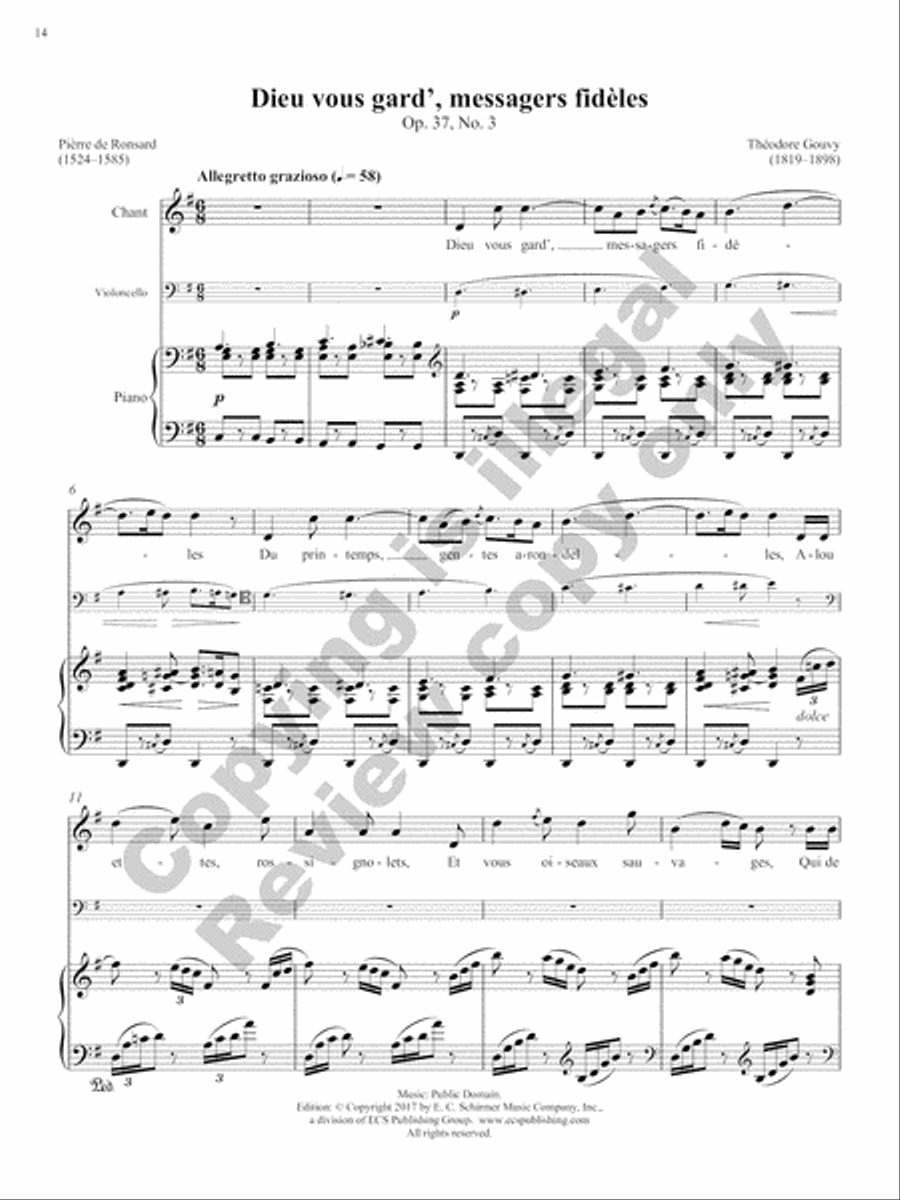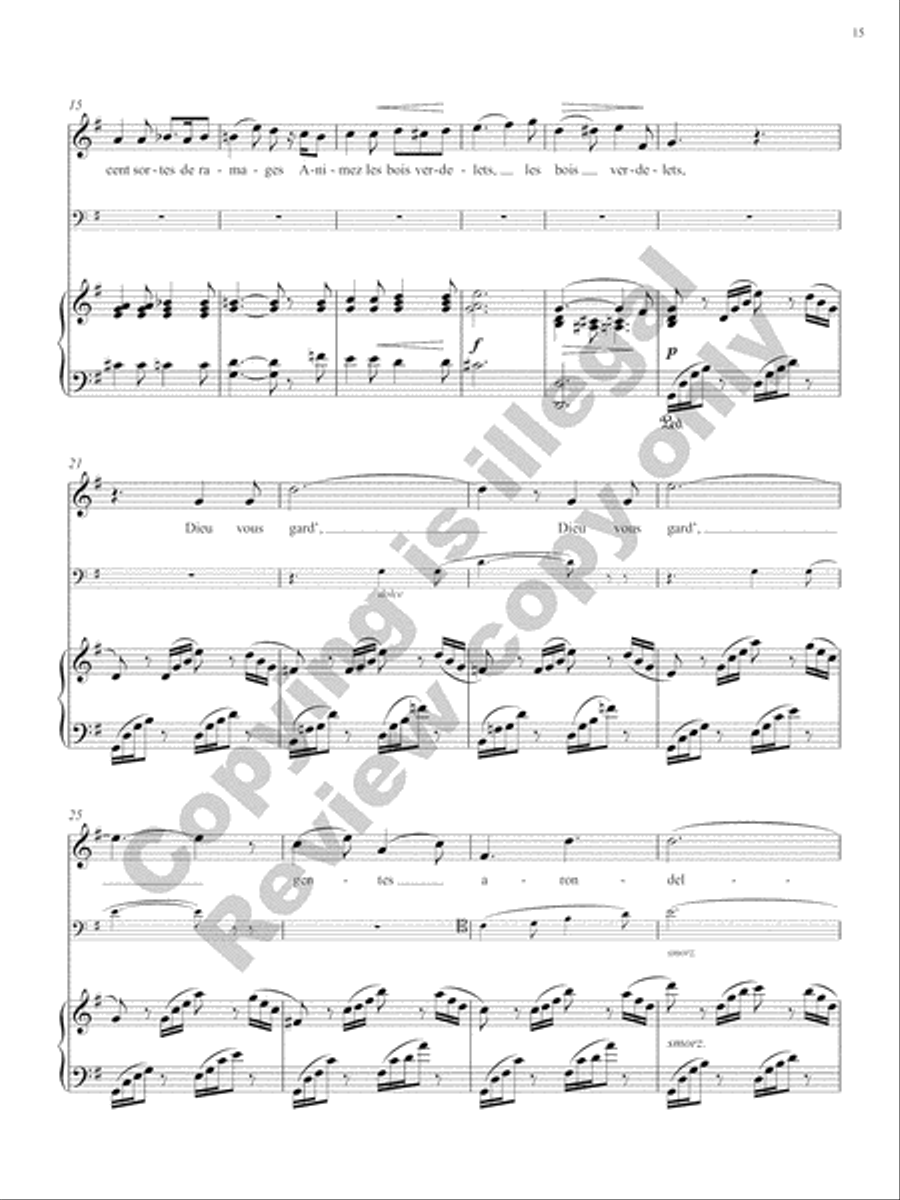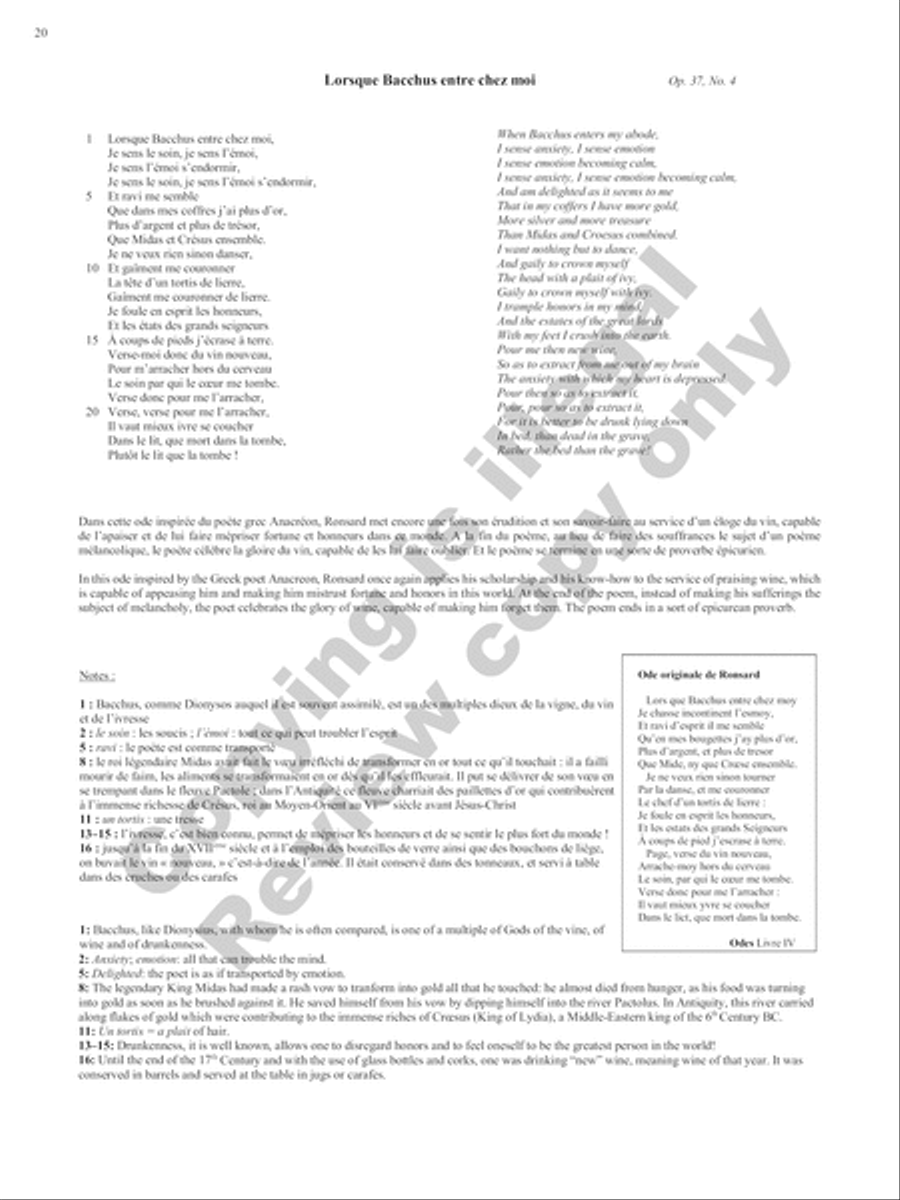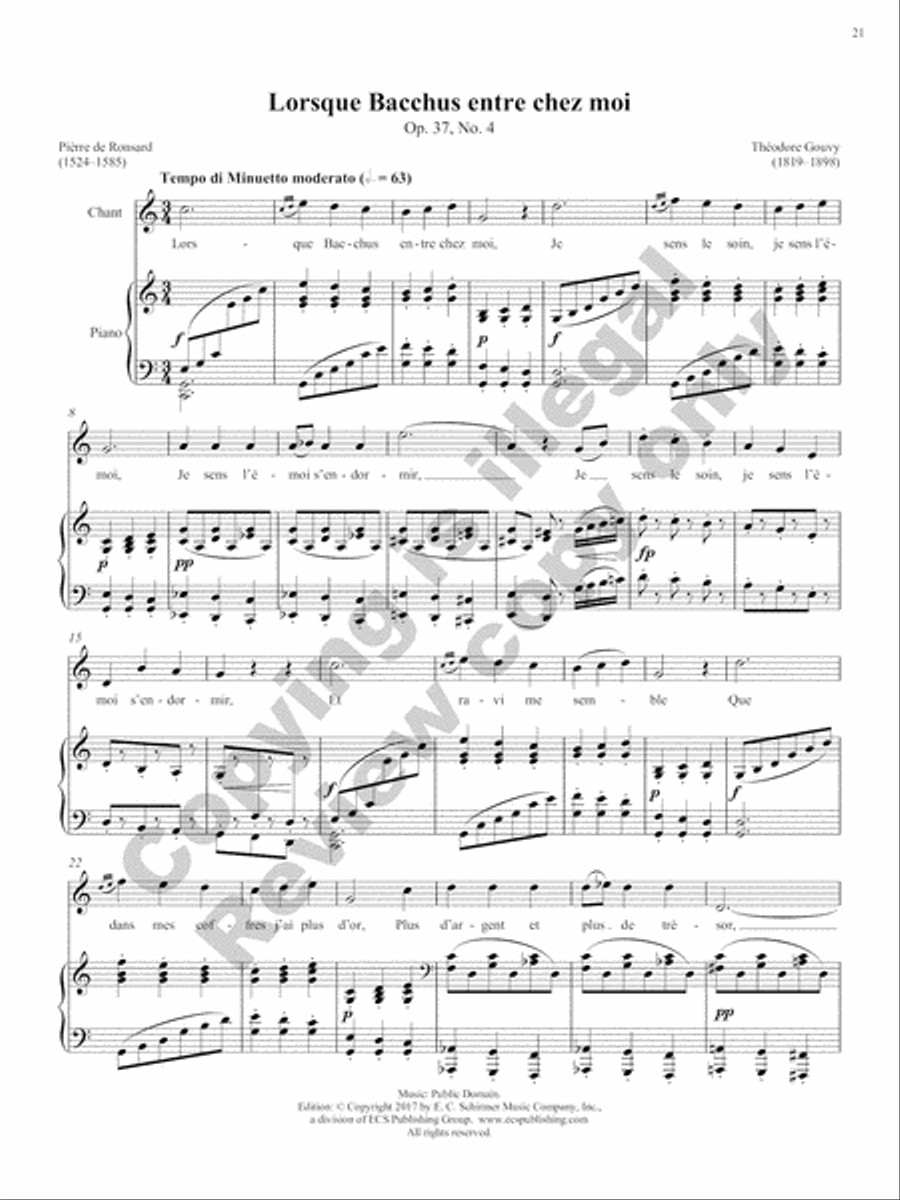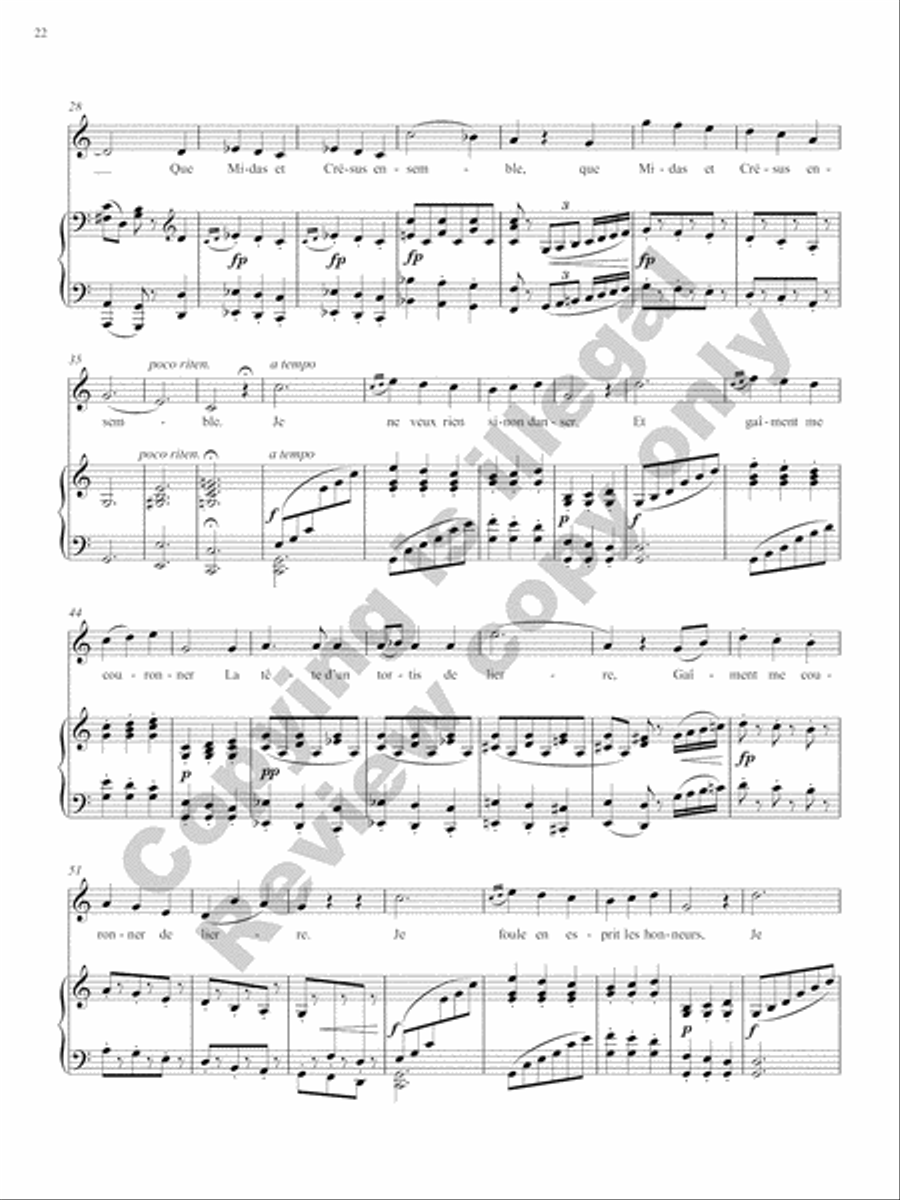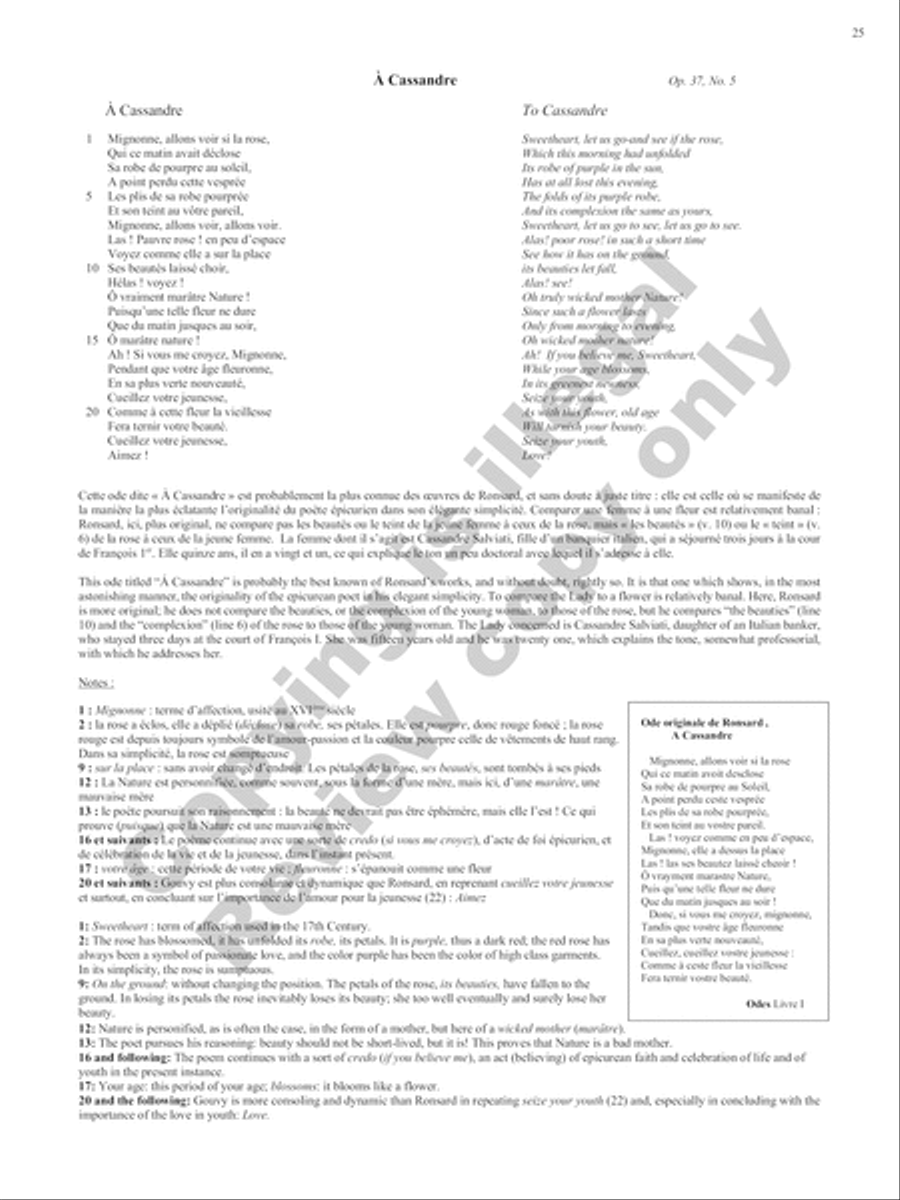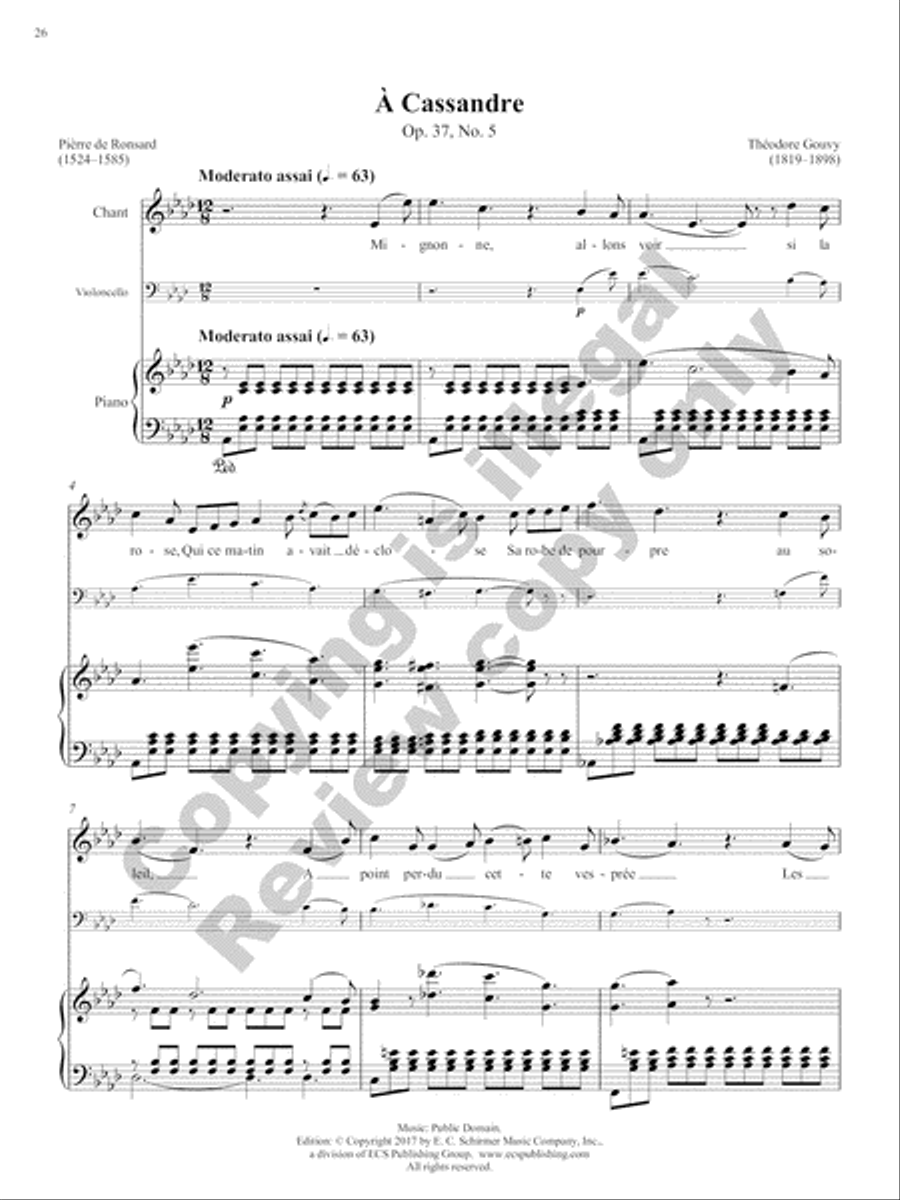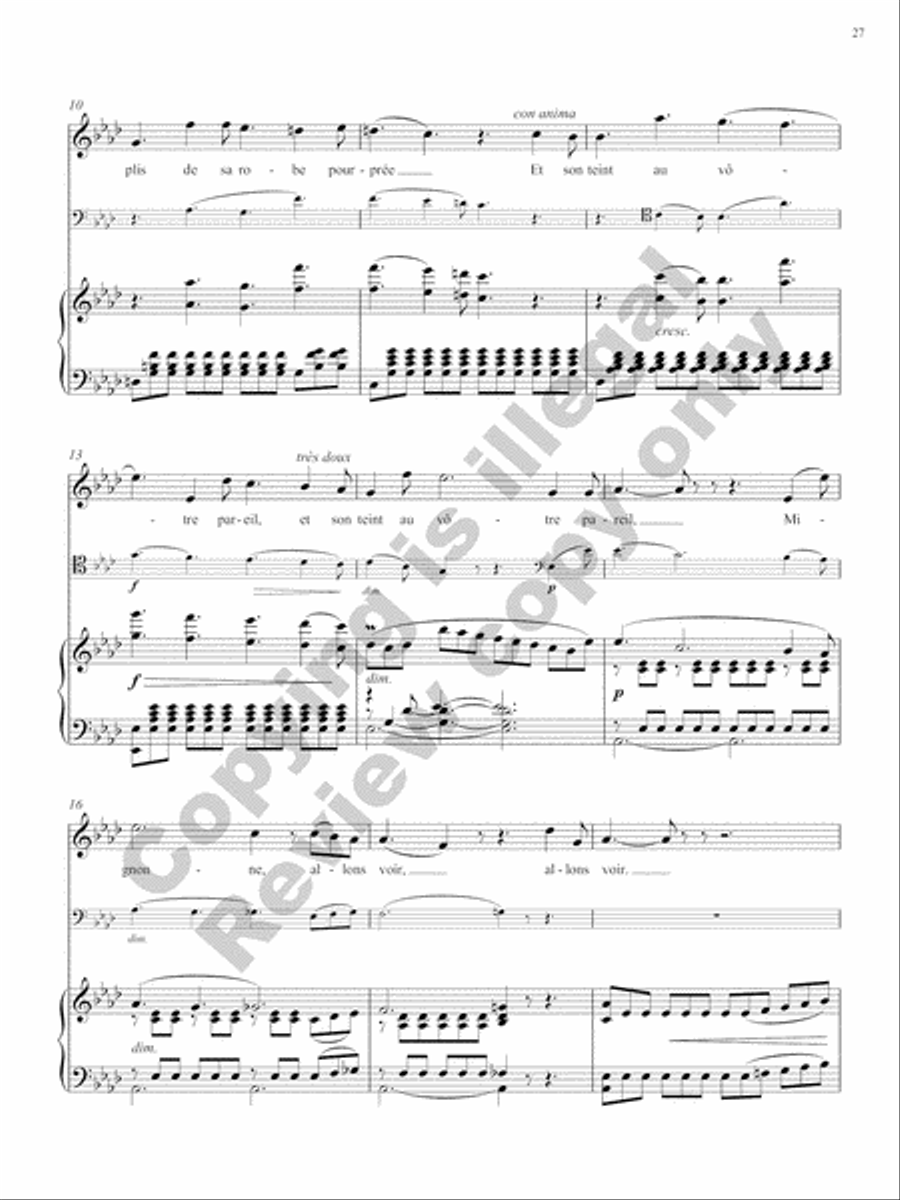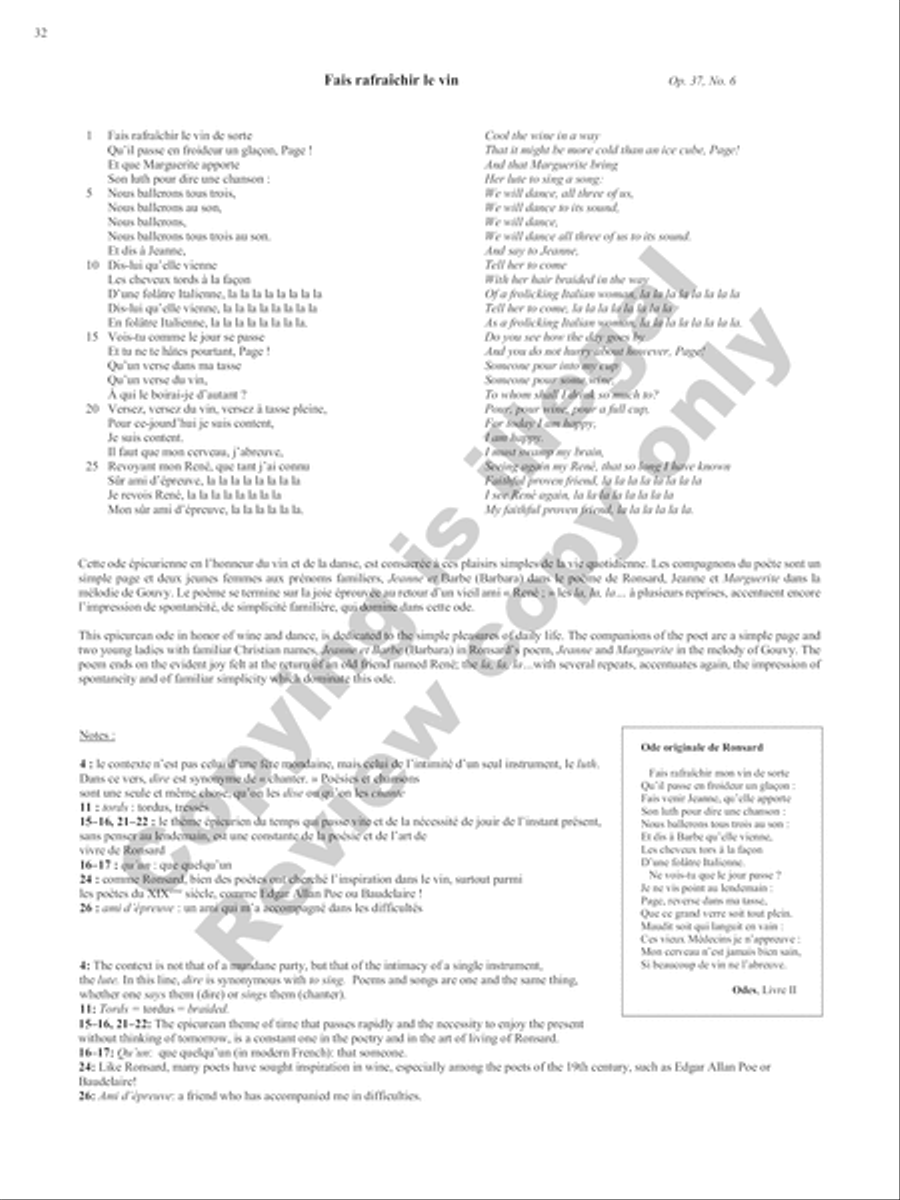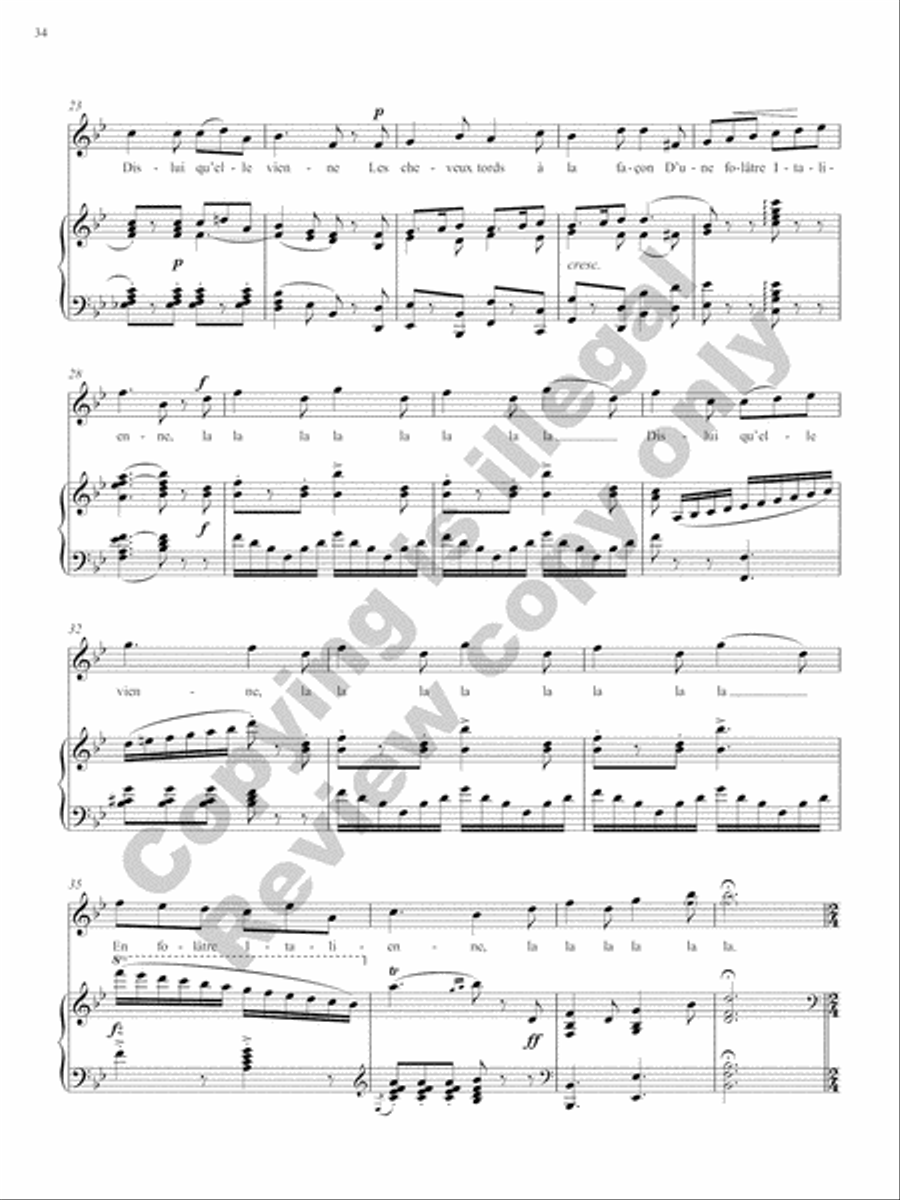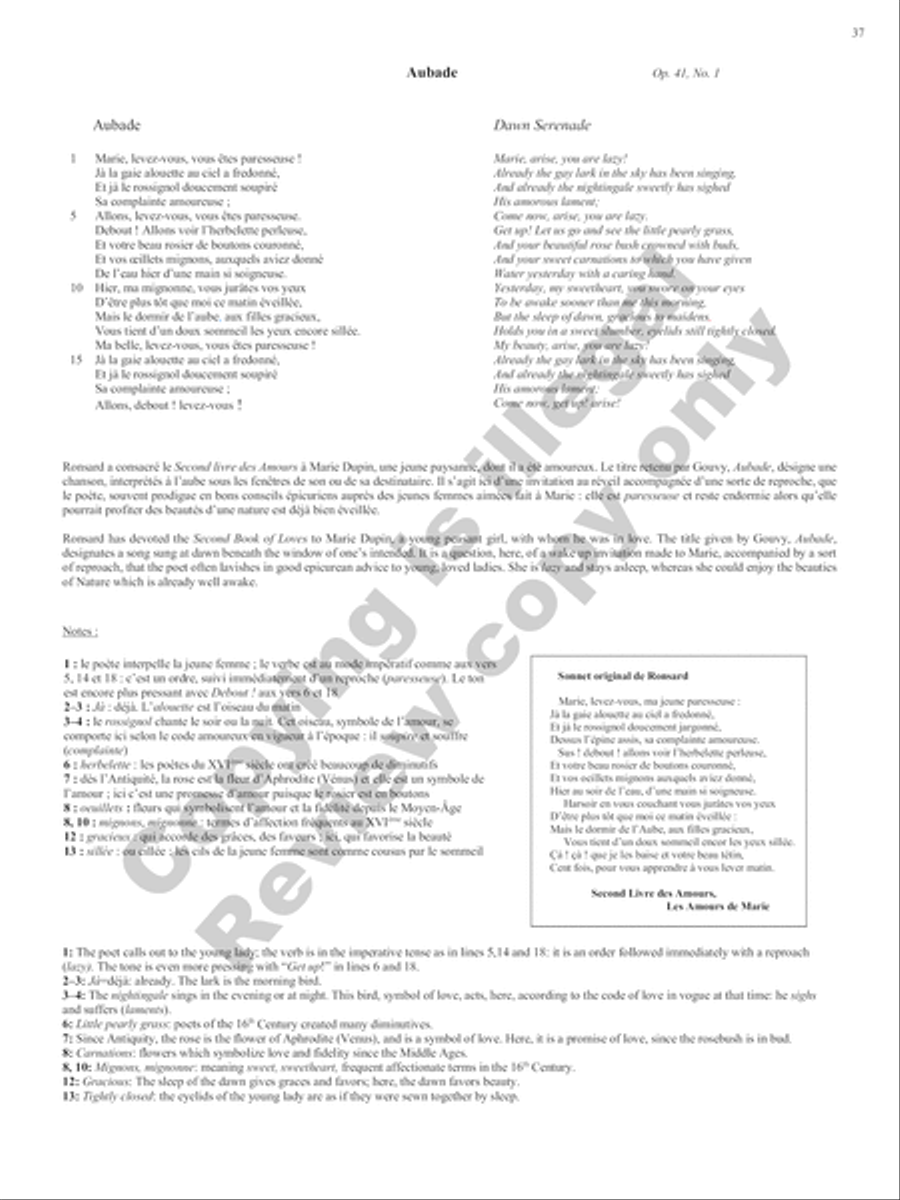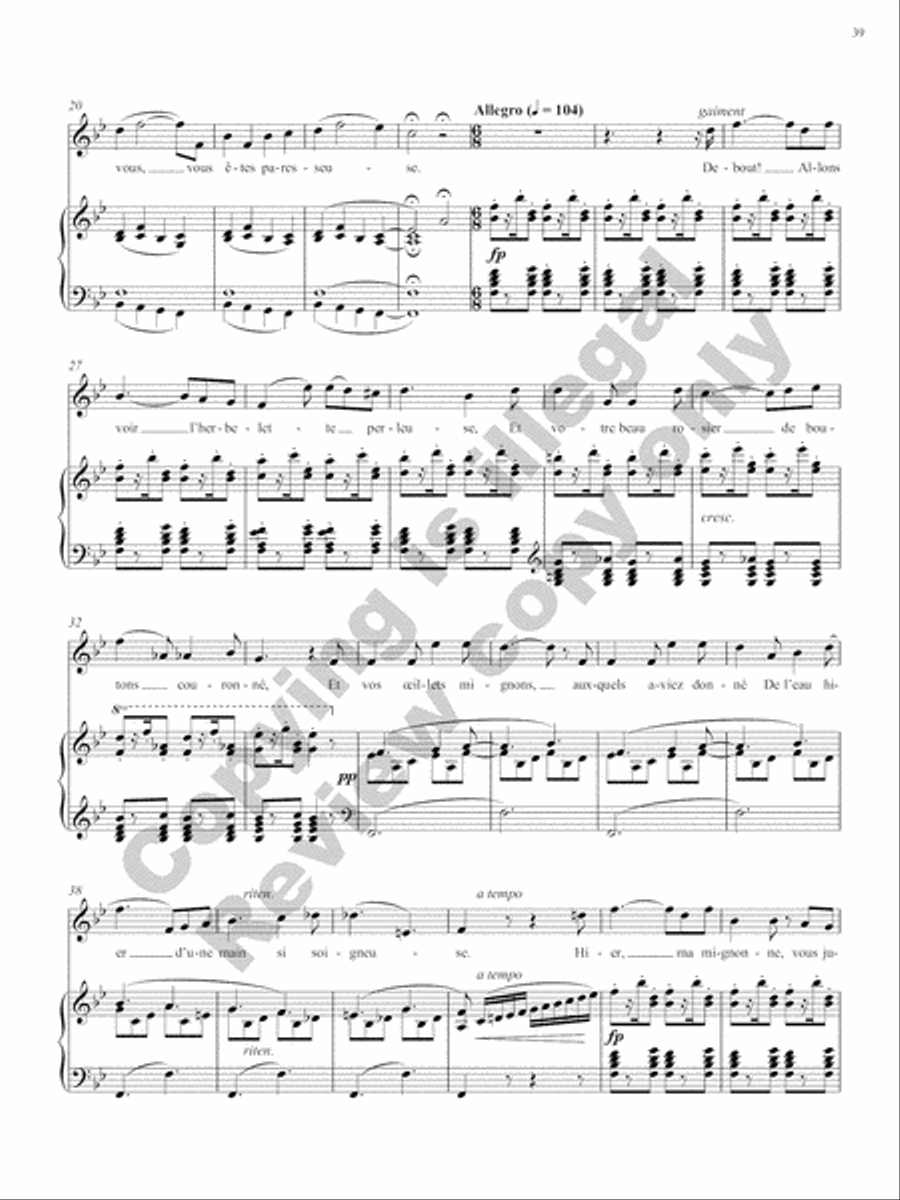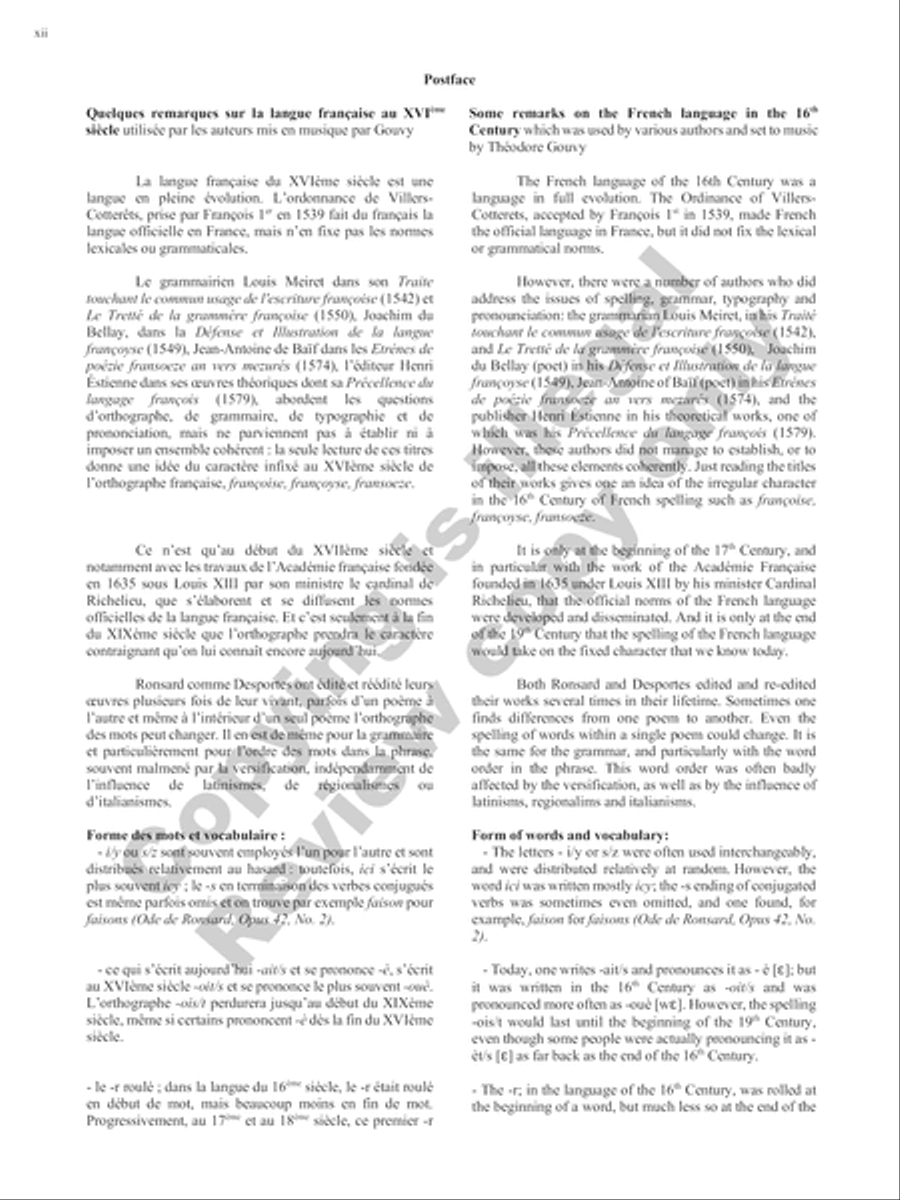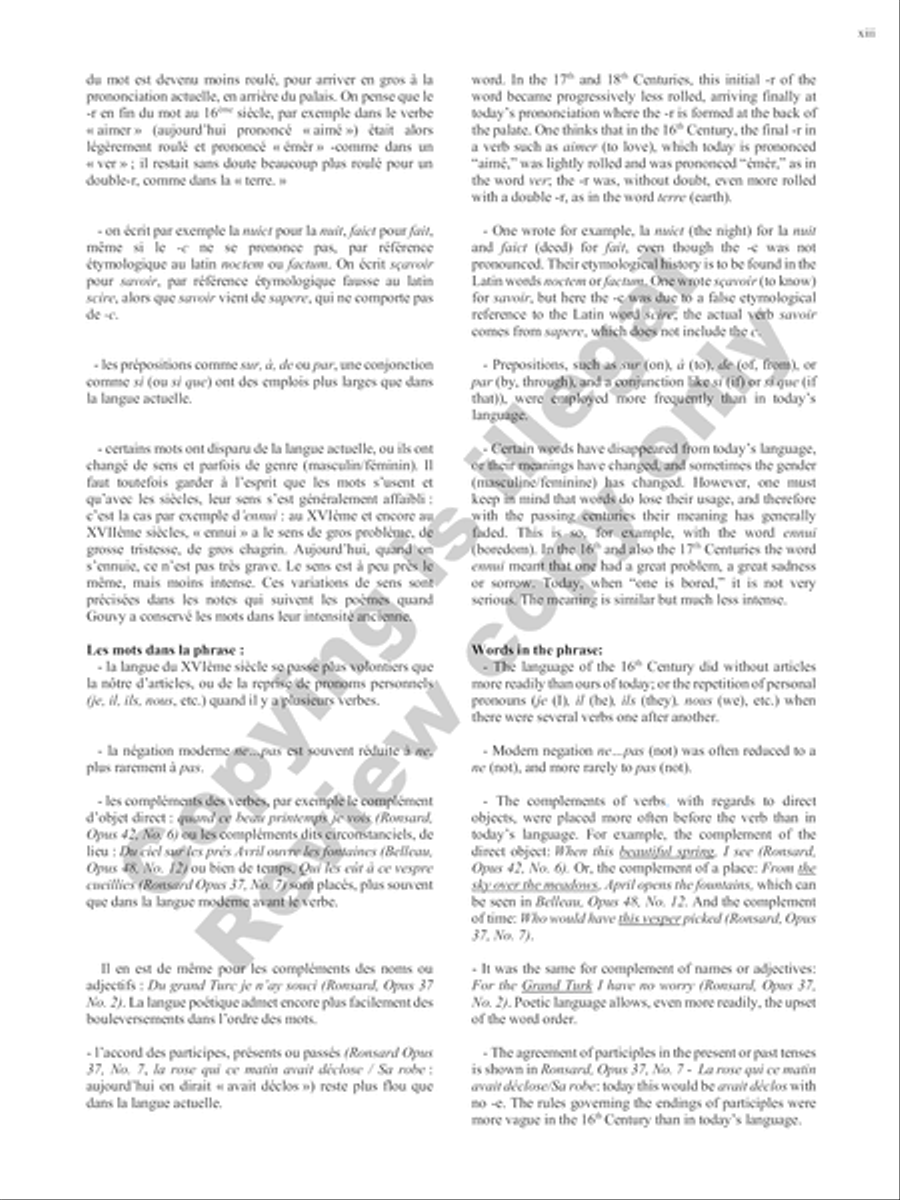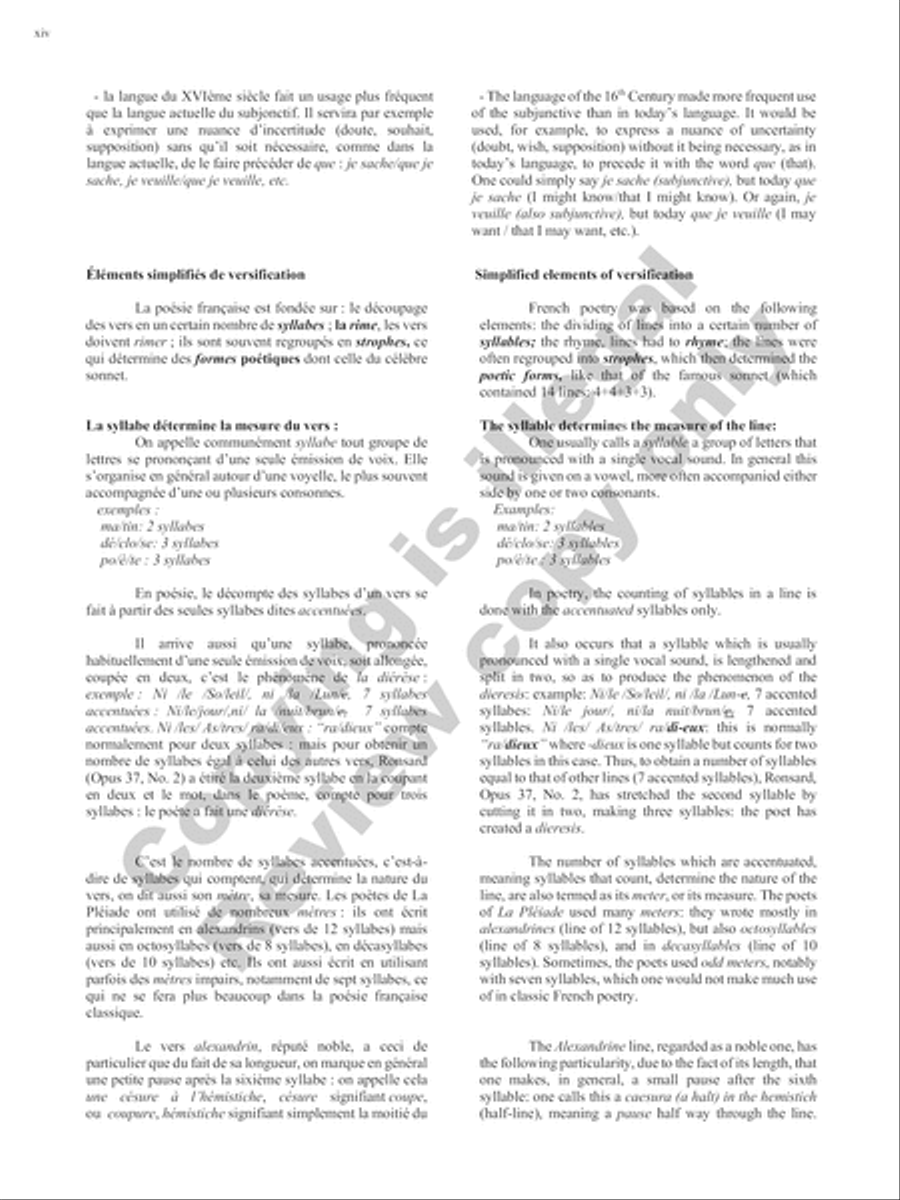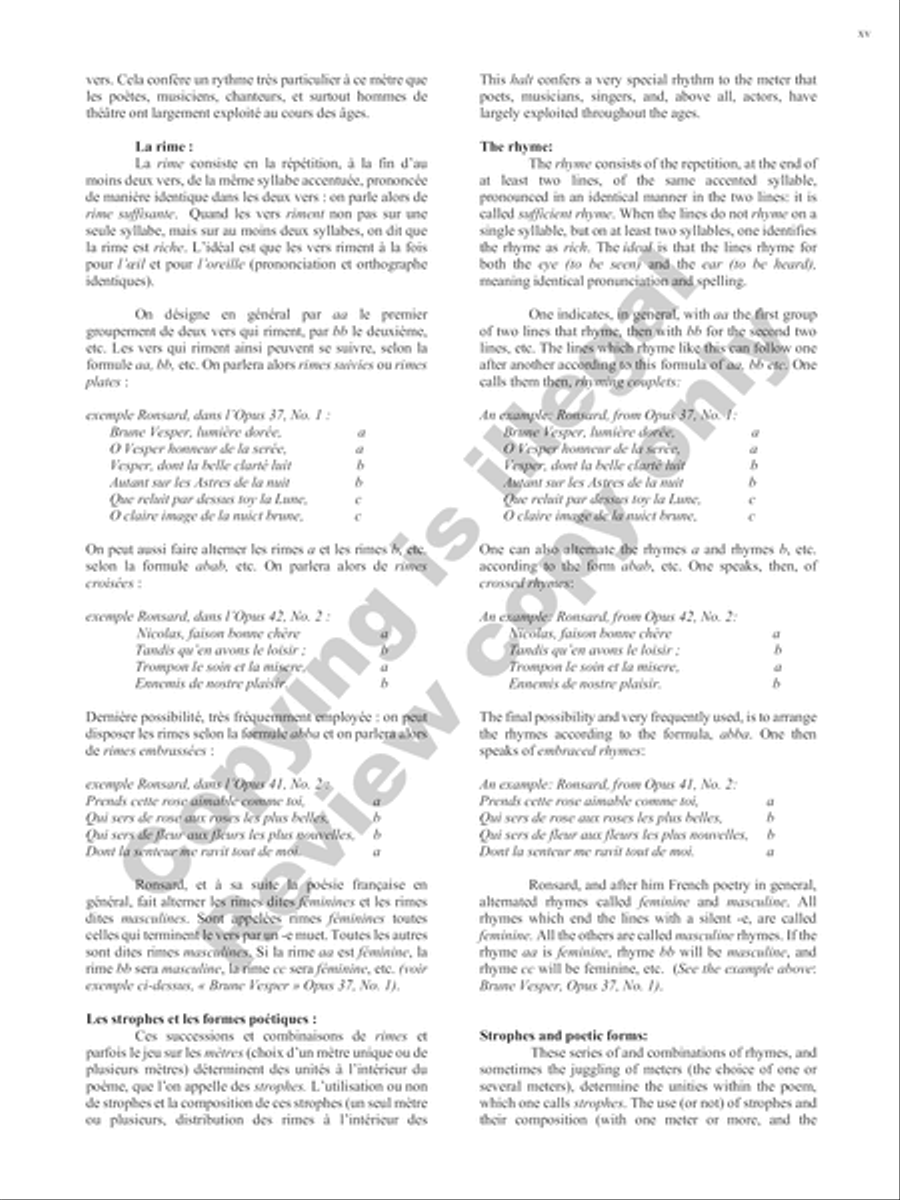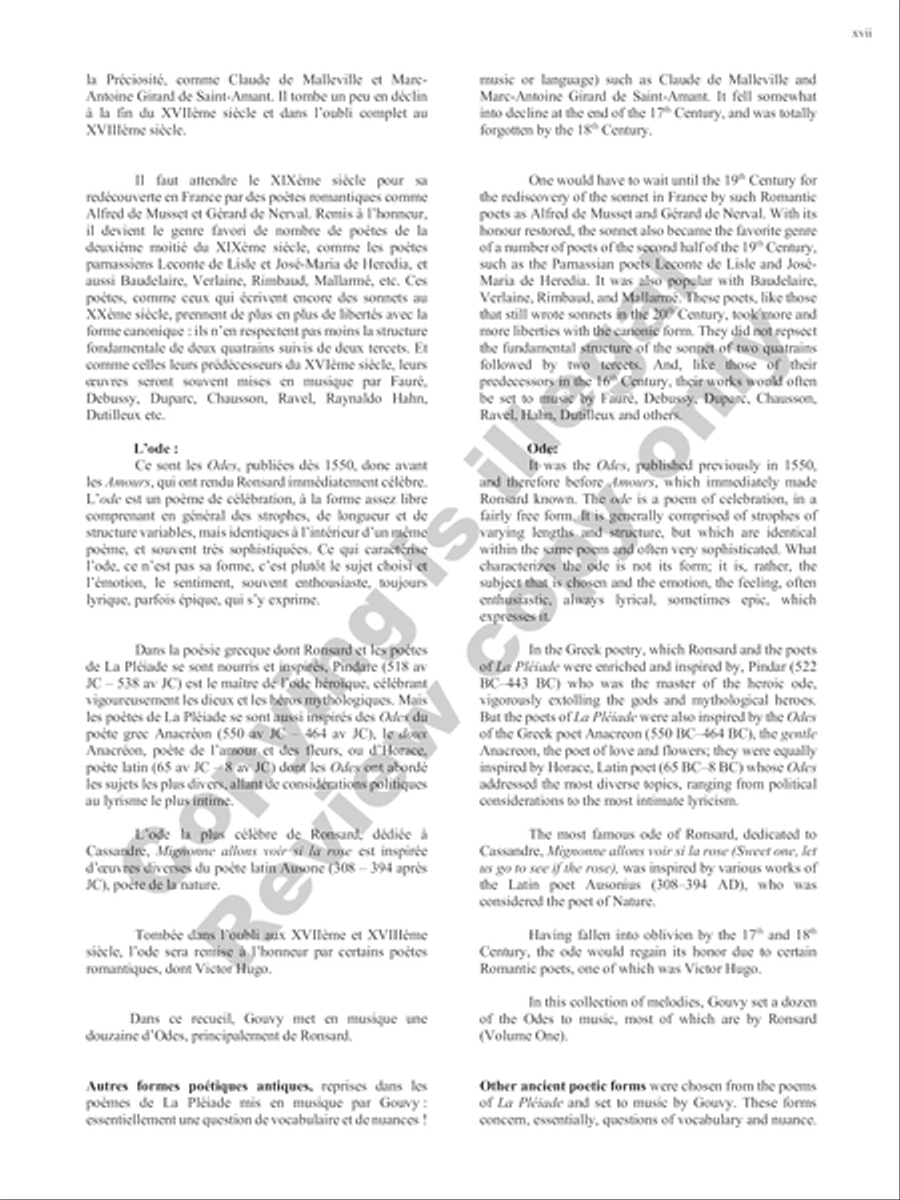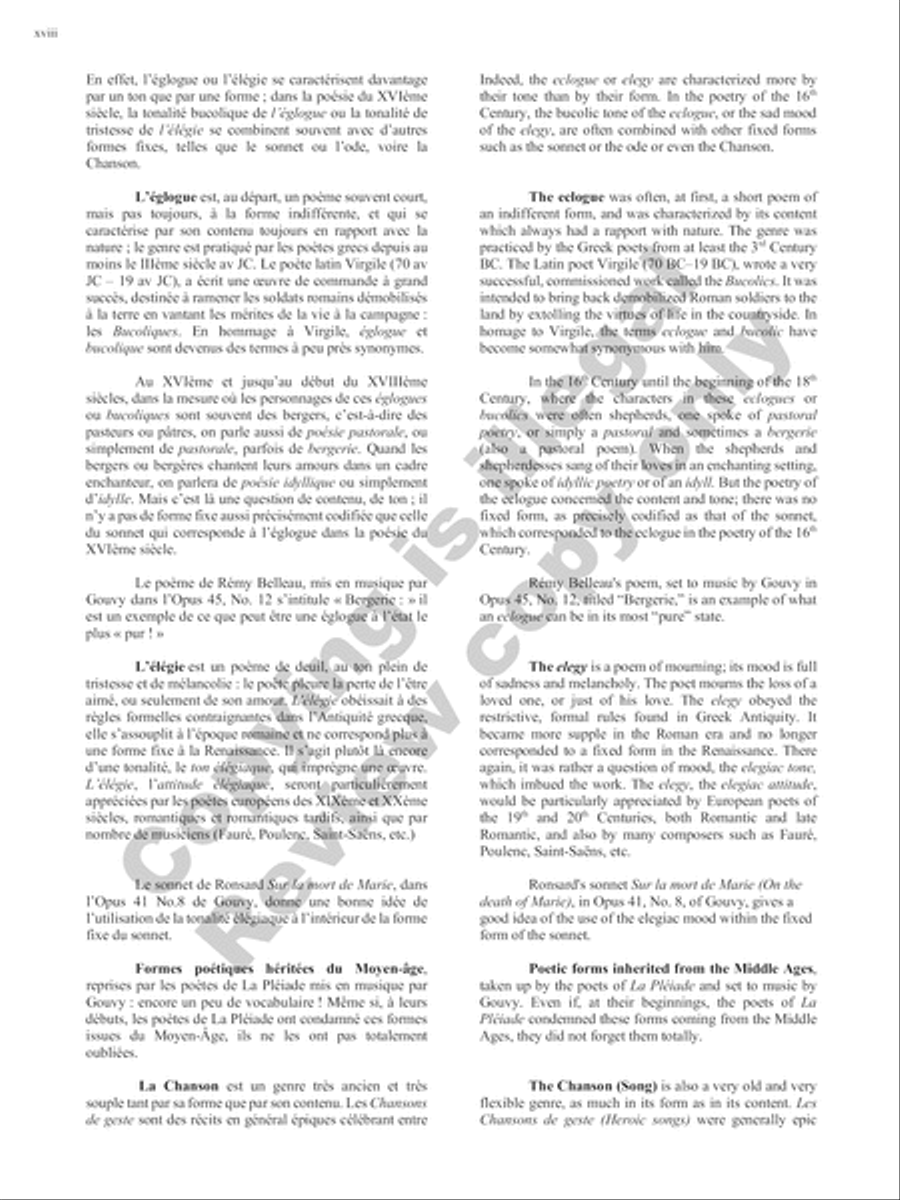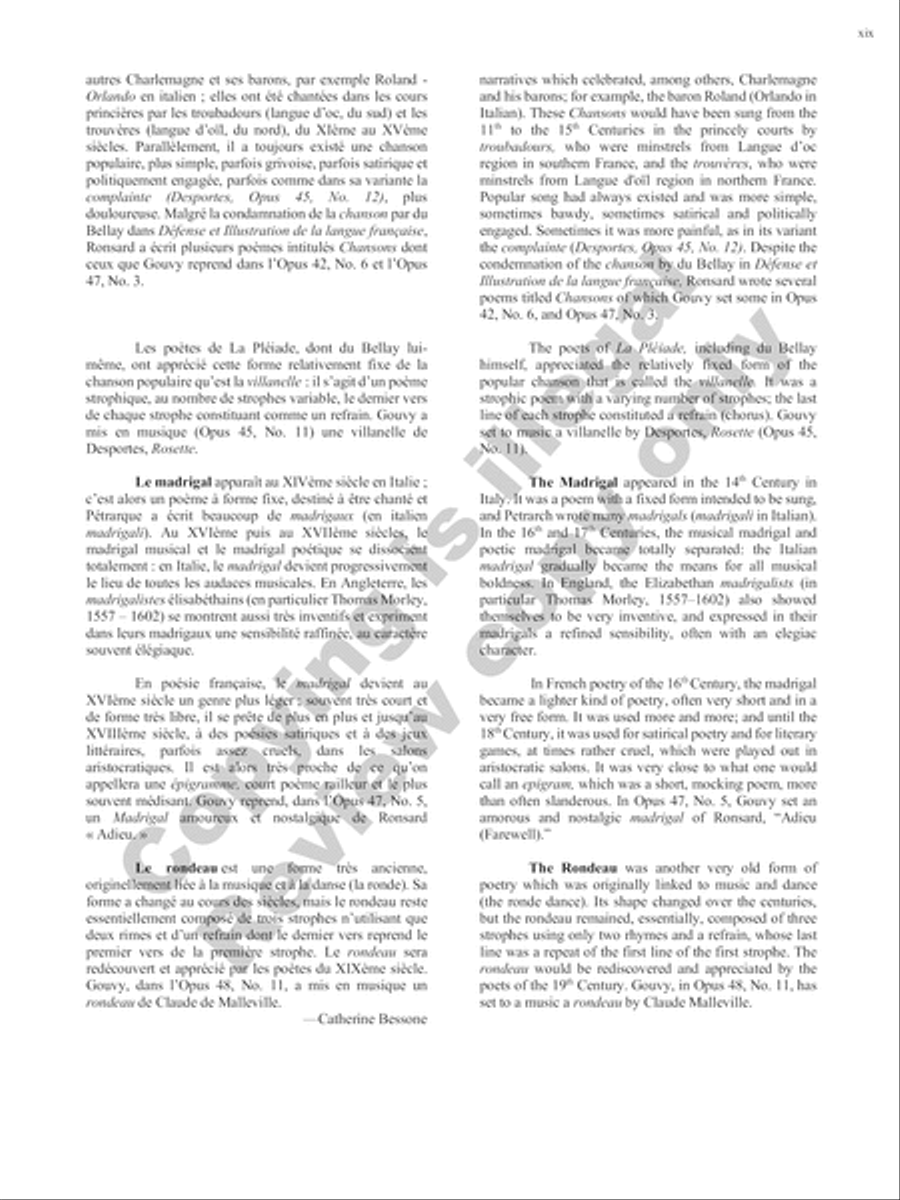 Songs of Gouvy, Volume 1: 40 poèmes de Pierre de Ronsard; 12 poèmes de La Pleïade


Available
Ready to ship in 1 to 2 weeks
Taxes/VAT calculated at checkout.
Detailed Description
Voice and piano (2 songs with violoncello; 1 vocal duet) (2 songs with violoncello; 1 vocal duet) - Intermediate
SKU: EC.8491
Composed by MeeAe Cecilia Nam and Theodore Gouvy. Edited by MeeAe Cecilia Nam. Arranged by MeeAe Cecilia Nam. Art Song, Vocal Anthology/Collection. Secular, Romantic. Vocal score. E.C. Schirmer Publishing #8491. Published by E.C. Schirmer Publishing (EC.8491).
ISBN 600313484919. UPC: 600313484919. French.
A French composer, Théodore Gouvy (1819-1898) was one of the most significant composers of 19th Century in Europe. The movement of rediscovering his instrumental music has been increasingly successful in Europe since the 1990s, especially following the birth of L'Institut Gouvy in France. However, his solo vocal music has been waiting to be unveiled to the public. Volume One includes 52 songs of Gouvy.
Gouvy traveled widely throughout Europe. He was also a lover of nature. Generally, he spent his winters in Leipzig, but in the summertime, he always returned to Hombourg-Haut, France, to stroll through the woods, to hunt, and to relax. Gouvy was fluent in several languages and had a great appreciation of the Renaissance French Poetry of Pierre de Ronsard whose poetry he had set to music. The fifty-two songs in this volume are largely by Ronsard and other Renaissance poets of La Pléiade.
Although Ronsard is approximately 300 years older than Gouvy, they both seem to have the same interest in classical literature, though, admittedly, for different reasons. Celebrated by the French and English courts, Ronsard (1525-1585) was the leader of La Pléiade: a group of seven poets (Joachim Du Bellay (1522-1560), Rémy Belleau (1528-1577), Étienne Jodelle (1532-1573), Pontus de Tyard (1521-1603), Jean–Antoine Baïf (1532-1589), and Jean Daurat (1508-1588), who dedicated their efforts to writing poetry in French rather than in Latin (or Greek) as most of the Romantic poets did. They wished to enrich the French language, and establish a new literature which would be the equal of the other literature of their period, and the equal to poets of the past. French Romantic poetry featured the closeness of the poet to nature, and his ability to communicate with nature by personifying (anthropomorphizing) all of nature's elements: flowers, the planets, the moon, the breeze, and even the sand upon the shore.
As a significant melodist, Gouvy's treatment of the vocal solo line and his treatment and development of the piano accompaniment places him in the upper echelons as a composer of songs. His diverse cultural life led a rich and significant musical life, interacting with his contemporaries who admired his work, and whom Gouvy knew well, such as Liszt, Brahms, Schumann, Mendelssohn, Berlioz and Gounod.
Contents:
Six Odes de Ronsard pour ténor et piano, Op. 37 (No. 3 et No. 5 avec violoncelle)
Neuf Poésies de Ronsard pour soprano ou ténor et piano, Op. 41
Six Poésies de Ronsard pour soprano ou ténor et piano, Op. 42
Quatre Odes de Ronsard pour baryton et piano, Op. 43
Huit Poésies de Ronsard pour ténor ou soprano et piano, Op. 44
Sept Poésies de Ronsard pour ténor ou soprano et piano, Op. 47.