Scots Guards - Volume 1

Standard Settings of Pipe Music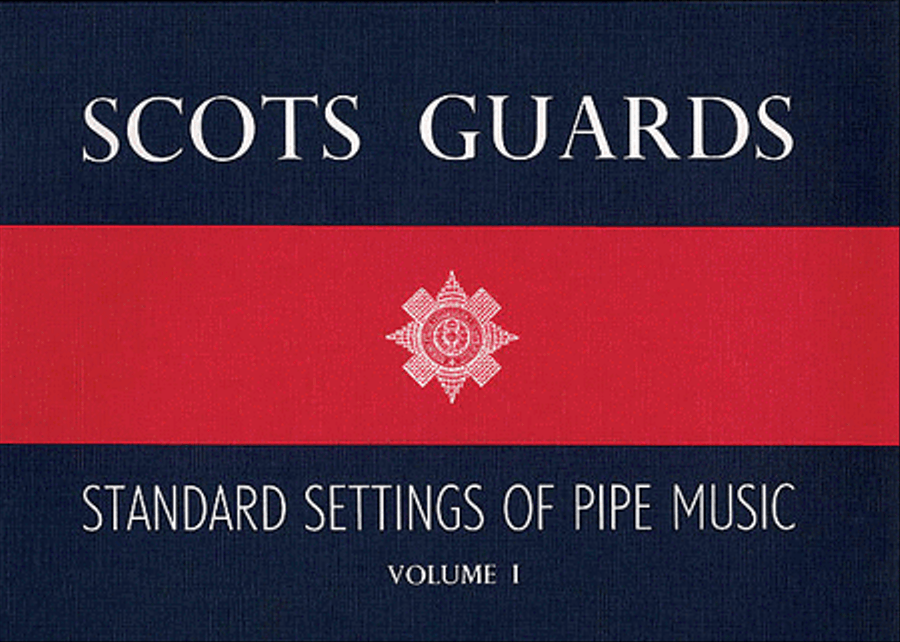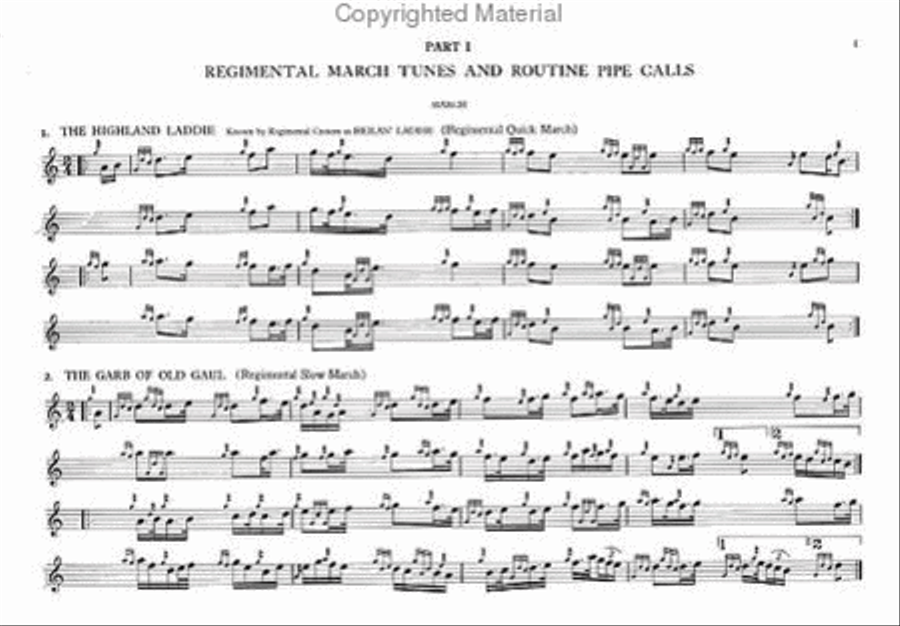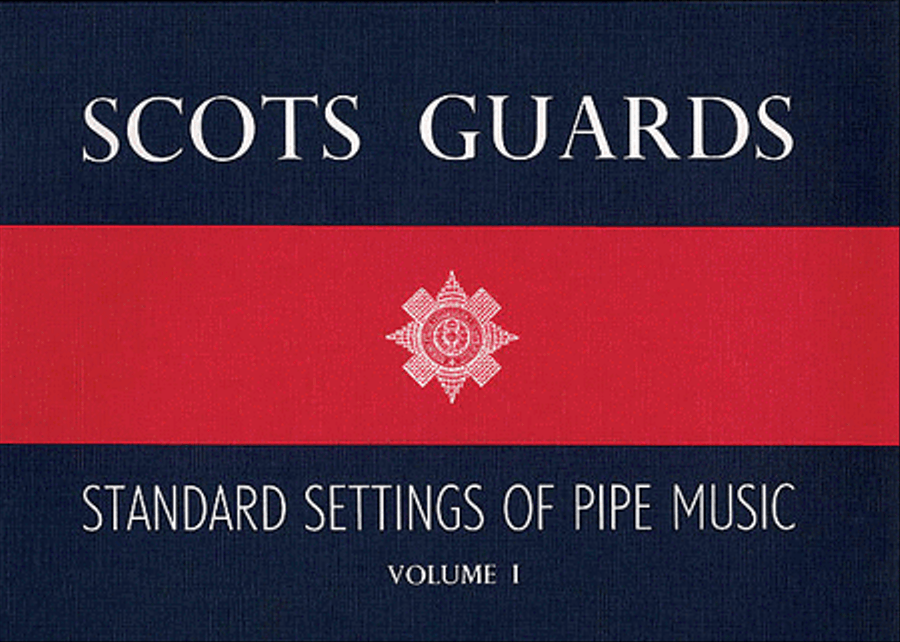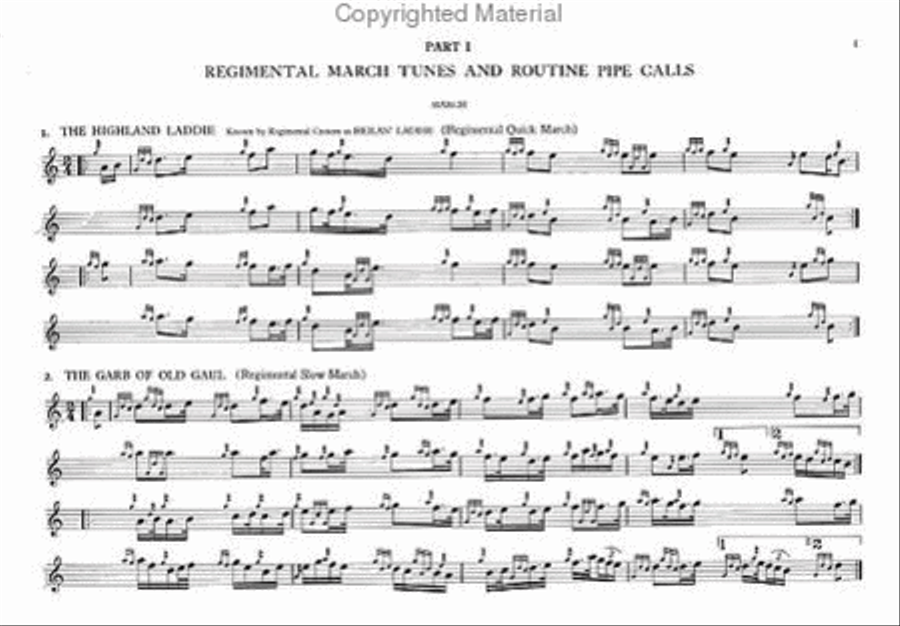 Scots Guards - Volume 1

Standard Settings of Pipe Music
Available
Ready to ship in 24 hours
Taxes/VAT calculated at checkout.
Detailed Description
Bagpipes
SKU: HL.14029207
Standard Settings of Pipe Music
. Composed by Various. Music Sales America. Scottish. Book [Softcover]. 320 pages. Paterson Ltd. #PAT30040. Published by Paterson Ltd. (HL.14029207).
ISBN 9780853609537. UPC: 752187441090. 10x7 inches.
This is the first of three volumes of pipe tunes that have been standardized for use throughout the Scots Guards.
Song List (290)
The 1st Battalion Scots Guard Farewell To Cyprus
The 1st Battalion Scots Guard Farewell To Southhampton
The 24th Guards Brigade At Anzio
The 2nd Battalion Scots Guard Farewell To Malaya
The 2nd Battalion Scots Guard Farewell To Singapore
The 32nd Guards Brigade
The 71st Highlanders
The 79th Farewell To Gibraltar
A Arlitrach
A Man's A Man For A' That
The Abercairney Highlanders
The Ale Is Dear
All The Blue Bonnets Are Over The Border
Arniston Castle
Aspen Bank
Athole Cummers
The Atholl And The Breadalbane Gathering
The Atholl Highlanders' March To Loch Katrine
The Atholl Highlanders
The Australian Ladies
The Back Of Benachie
The Baldooser
The Balkan Hills
Ballochyle
Balmoral Castle
The Balmoral Highlanders
The Barley Mow
The Barren Rocks of Aden
Battle Of Killiecrankie
The Battle of the Somme
Because He Was a Bonny Lad
The Black Bear
The Blackbird
Blair Drummond
Bob Of Fettercairn
The Bonawe Highlanders
Bonny Ann
Bonny Dundee
Bonny Strathyre
The Brae Of Mar
Brae Riach
The Braes Of Tullymet
Brigadier M. D. Erskine
Brose and Butter
Brothers Three
The Brown Haired Maiden
Bugle Horn
Ca' The Ewes
The Caledonian Canal
Campbell's Farewell to Redcastle
Captain Craig Brown
Captain Horne
Captain M. G. Bax
Captain Norman Orr Ewing
Captain P. Leng
Center's Bonnet
Charles Edward Hope Vere
Charlie's Welcome
The Clucking Hen
Colin's Cattle
Colonel C. I. H. Dunbar
Colonel Robertson
Colonel Sinclair
Come Ye By Atholl
Cork Hill
Corn Rigs Are Bonny
The Coronation Of Queen Elizabeth
Corriechoillie's Welcome To The Northern Meeting
The Countess Of Dysart's Welcome To Edinburgh Castle
The Cradle Song
The Crags Of Stirling
Craigmillar Castle
Craig-n-darroch
The Crisis
Cyprus Brandy
Daft Donald
The Dancing Feet
Dark Lowers The Night
Delvinside
The Devil Among The Tailors
The Devil In The Kitchen
Doctor Macleod Of Alnwick
Donald Blue
Donald Cameron
Donald Fraser
Dorrator Bridge
Dovecote Park
The Dream Valley Of Glendaruel
Drops Of Brandy
The Drunken Piper
The Duke Of Richmond
The Duke Of Roxburghe's Farewell To The Blackmount Forest
Duntroon
The Earl Of Mansfield
The Edinburgh Volunteers
The Eight Men Of Moidart
The Fairy Dance
Far Over Struy
Farewell To The Creeks
The Fiddler's Joy
Finlay Mackenzie
The Flagon
The Flight Of The Eaglets
The Flowers Of The Forest
G Company's Welcome To The Kuala, Kubu Bahru
The Garb Of Old Gaul
The Glendaruel Highlanders
The Glengarry Gathering
The Goat Herd And The Sheepherd
The Green Hills Of Tyrol
Greenwood Side
The Grey Bob
The Grumbling Carle
H.R.H. Prince Henry, Duke Of Gloucester's March
Happy, We've Been Together
The Haughs Of Cromdale
The Hawk That Swoops On High
Hearken My Love
The Heights Of Dargai
The Heights Of Mount Kenya
The Herding
Heroes Of Vittoria
The High Road To Linton
The Highland Brigade, At Tel-el-kebir
Highland Harry
The Highland Laddie
The Highland Wedding
Highland Whiskey
The Hills And Waters Of Penang
The Hills Of Glenorchy
The Hills Of Kowloon
Hortense's Welcome To Edinburgh Castle
Hot Punch
I Am A Young Man That Lived With My Mother
The Inverness Gathering
The Isle Of The Heather
J. F. Mackenzie, Esq., Of Garrynahine, Stornoway
Jenny Dang The Weaver
Jenny's Bawbee
Jenny's Black E'e
The Jig Of Slurs
Jim Mcbay's Welcome
Jock Wilson's Ball
John Mackenzie's Farewell To Strathglass
John Mckechnie
John Morrison Esq., Of Assynt House
John Patterson's Mare
Johnny Cope
Kate Dalyrymple
The Keel Row
Kenmure's Up And Awa Willy
The Kilt Is My Delight
Kilworth Hills
King George V's Army
The Kitchen Maid
The Ladie's Horn Pipe
Lady Dorothea Stewart Murray
Lady Loudon
Lady Mackenzie Of Fairburn
Lady Madelina Sinclair
The Laird of Drumblair
The Laird Of Luss
Lament For Captain T. Ballantyne Dykes
Leaving Ardtornish
Leaving Glenurquhart
Leaving Port Askaig
Leaving St. Kilda
Loch Carron
Loch Duich
Loch Etive-side
Loch Leven Castle
Loch Maree
Loch Monar
Loch Rannoch
Lochaber No More
Lochanside
The Lonach Gathering
Londonderry Hornpipe
Lord Alexander Kennedy
Lord Blantyre
Lord MacDonald
Loudon's Bonny Woods And Braes
Louise Munro Ross
Lt. Col. A. E. Cameron Of Aldourie
Lt. Col. P. Fane Gladwin's Greetings To Dunans
Macdonald's March To The Wars
Macgregor Of Rora
Maggie Cameron
Mairi Bhan Og
Major Alex Greenwood
Major Donald Struan Robertson
Major John Macrae D.S.O. Of Feoirlinn
The Marchioness Of Tullibardine
The Market Place Ofinverness
The Marquis of Huntly's Highland Fling
The Mason's Apron
Master James M. Diack
The Meeting Of The Waters
The Micks Among The Jocks
The Midlothian Pipe Band
The Miller Of Drone
Minnie Hynd
Miss Ada Crawford
Miss Drummond Of Perth
Monte Catarelto
Monymusk
The Mountain Lark
Mrs. Elder's Welcome
Mrs. MacLeod Of Raasay
Mrs. Macpherson Of Inveran
Mrs. Pat Maclaren
Mrs. Terence Eden's Welcome To Cromlix
The Mucking Of Geordie's Byre
Munlochy Bridge
Murray's Welcome
My Faithful Fair One
My Home
My Lodgings On The Cold Ground
My Love She's But A Lassie Yet
My Native Highland Home
Nameless Jigs
The New York Military Tatoo
The Nut Brown Maiden
Orange And Blue
Over the Isles to America
Paddy's Leather Breeches
Parker's Welcome To Perthshire
The Piobaireachd Of Donald Dhu
Pipe Major Evan Macrae
The Piper Of Drummond
The Piper's Bonnet
The Plains Of Tuscany
Portree Bay
The Portree Men
Pretty Marion
The Pride Of Scotland
Raasay House
Rachel Dorothy Cunningham
The Red Brae
The Reel Of Tullloch
The Rejected Suitor
The Rev. Alan Davidson
The Road To Sham-shui-po
The Road To The Isles
The Rock And The Wee Pickle Tow
The Rose Among The Heather
Salute In Praise Of Pipe Major William Ross, M.B.E
Sandy Cameron
Sandy Duff
Sandy King's Breeks
Scorrybreck Falls
Scotland the Brave
Scots Guards Departure For Egypt
Scots Guards Farewell To South Africa
Scots Guards March Through Jerusalem
The Scots Guards Review
Scots Guards Welcome Back To Their Old Name
Scots Guards Welcome To Toronto
The Shaggy Grey Buck
Shanghai's Farewell To The Scots Guards
The Sheepwife
The Shepherd's Crook
The Shores Of Argyll
The Siege Of Delhi
Sir Colin Campbell's Farewell To The Crimea
Skye Boat Song
The Skye Gathering
The Smith Of Chillichassie
The Song Of The Maid
Speed The Plough
The Spider And The Gaff
Stirling Castle
Struan Robertson
Struy Lodge
The Sweet Maid Of Glendaruel
The Tercentenary Of The Scots Guards
Teribus
Thomson's Dirk
Torosay Castle
Tulloch Gorm
The Wandering Piper
Weary We've Been
Westering Home
When The Battle Is Over
When You Go The To The Hill Take Your Gun
The White Sands Of Mersa Matruh
The Wind That Shakes The Barley
Windsor Castle
Wooed And Married And A'
Youghal Harbour