Pieces de Fantaisie en quatre suites, Livre III, Op. 54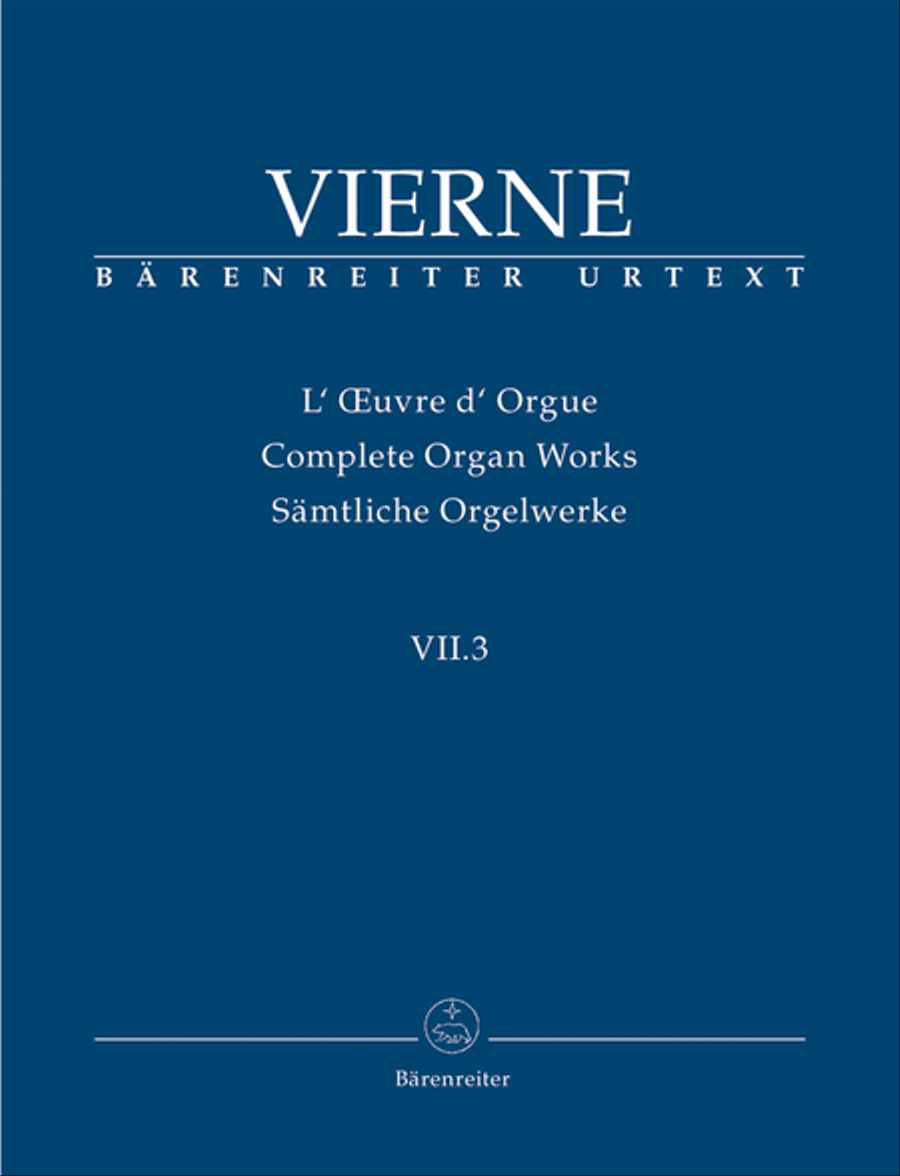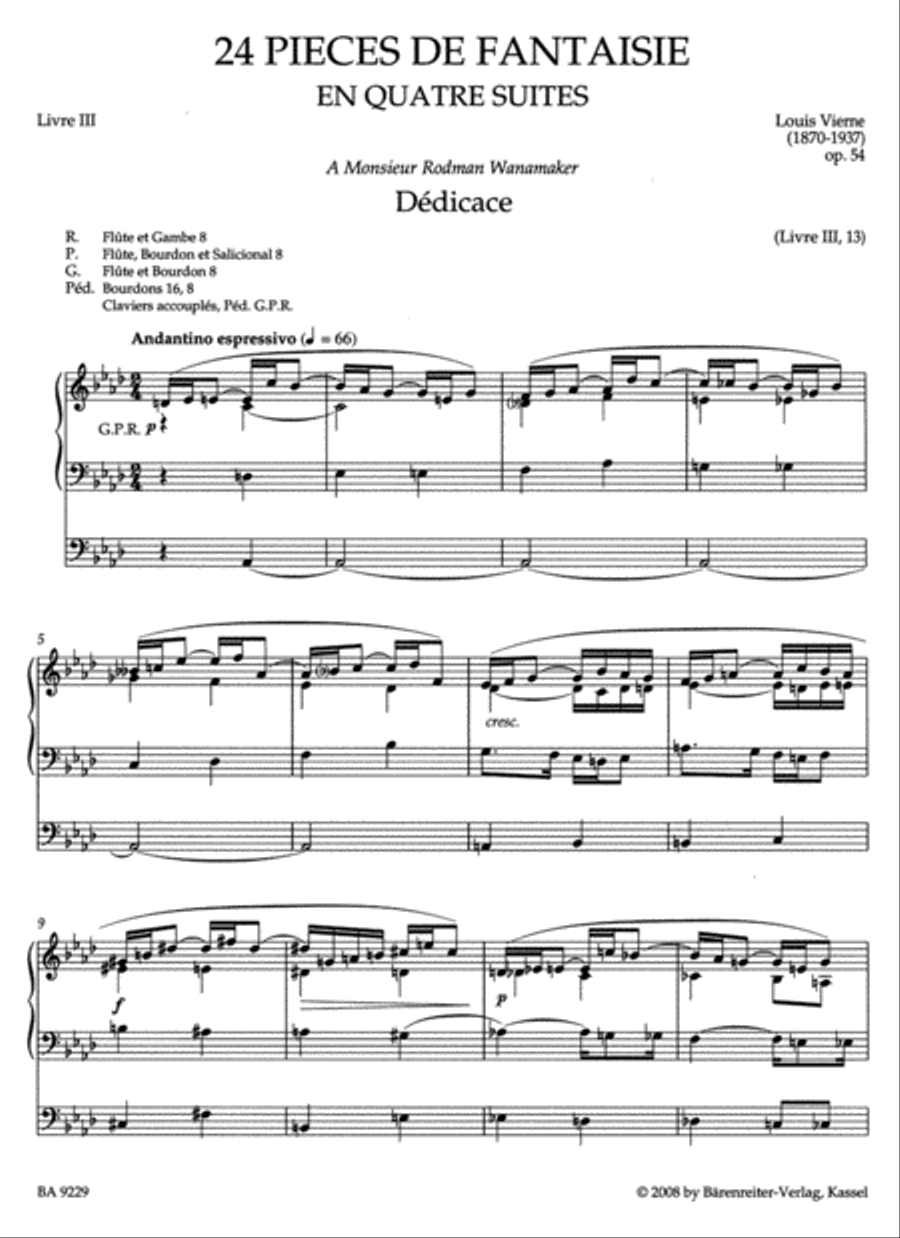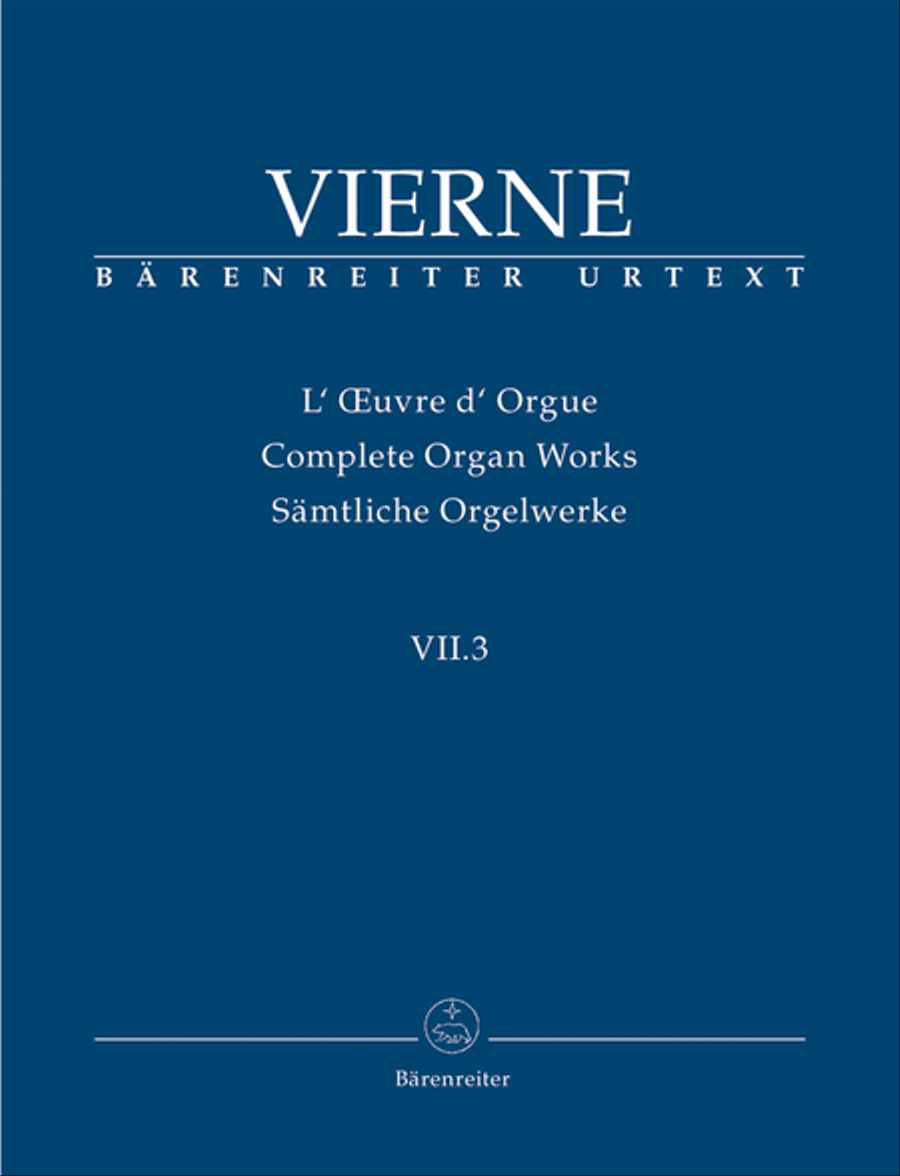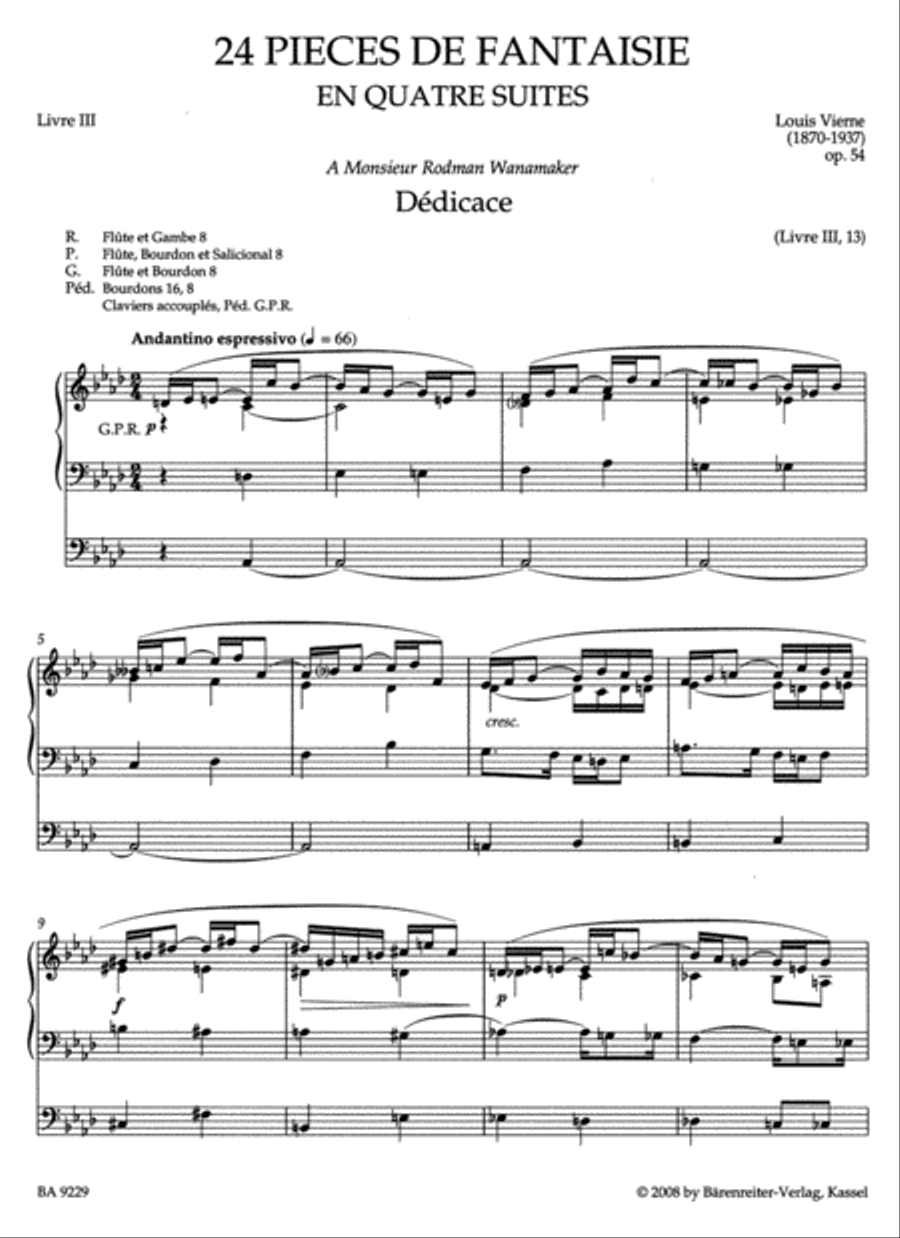 Pieces de Fantaisie en quatre suites, Livre III, Op. 54


Available
Ready to ship in 1 to 2 weeks
Taxes/VAT calculated at checkout.
Detailed Description
Organ
SKU: BA.BA09229
Composed by Louis Vierne. Edited by Helga Schauerte-Maubouet. This edition: urtext edition. Paperback. Louis Vierne. Complete Organ Works VII.3 | BARENREITER URTEXT. Performance score. Composed 1927. Opus 54. Baerenreiter Verlag #BA09229_00. Published by Baerenreiter Verlag (BA.BA09229).
ISBN 9790006534432. 30.5 x 23 cm inches.
These two volumes (BA 9229, BA 9230) continue the ambitious project to publish Vierne's complete organ and piano works.

The famous collection of " Pièces de Fantaisie " comprising 24 fantasy pieces in four volumes (Livres I-IV) has become internationally known. With their varying degrees of difficulty, the pieces are suitable for both professional organists as well as advanced pupils and students.

As there is neither a thematic link nor a unifying tonal scheme within the four books, the pieces are above all a diverse collection of individual works suitable for performance in a wide range of contexts.

About Barenreiter Urtext
What can I expect from a Barenreiter Urtext edition?
MUSICOLOGICALLY SOUND
- A reliable musical text based on all available sources
- A description of the sources
- Information on the genesis and history of the work
- Valuable notes on performance practice
- Includes an introduction with critical commentary explaining source discrepancies and editorial decisions

... AND PRACTICAL
- Page-turns, fold-out pages, and cues where you need them
- A well-presented layout and a user-friendly format
- Excellent print quality
- Superior paper and binding

Song List (24)
Preface
Louis Vierne - Biographical Overview
The genesis of the 24 Pieces de Fantaisie
The Pieces de Fantaisie op. 54
Notation and Interpretation
Facsimiles
Pieces de Fantaisie (autograph, title page)
Etoile du soir (autograph, page 45)
Fantomes (autograph, page 70)
Carillon de Westminster (autograph, page 85)
Advertisement Pieces de Fantaisie, Lemoine 1928
Pieces de Fantaisie op. 54
Dedicace
Impromptu
Etoile du soir
Fantome
Sur le Rhin
Carillon de Westminster
Critical Report
I. Abbreviations
II. Editorial technique
III. Sources
IV. Detailed references
Bibliography