Oboe Concerto in D major TrV 292

Urtext edition based on HN 7248 (G. Henle Verlag, Munich)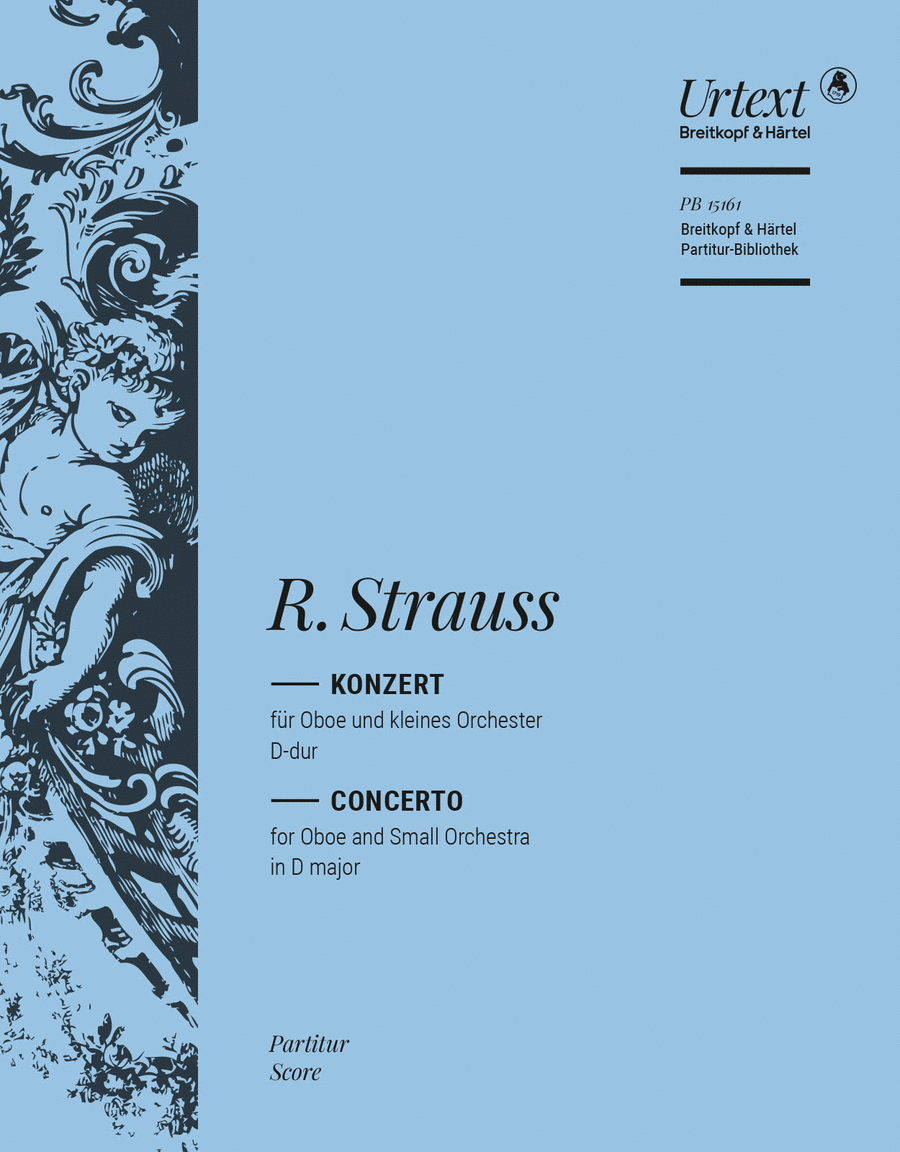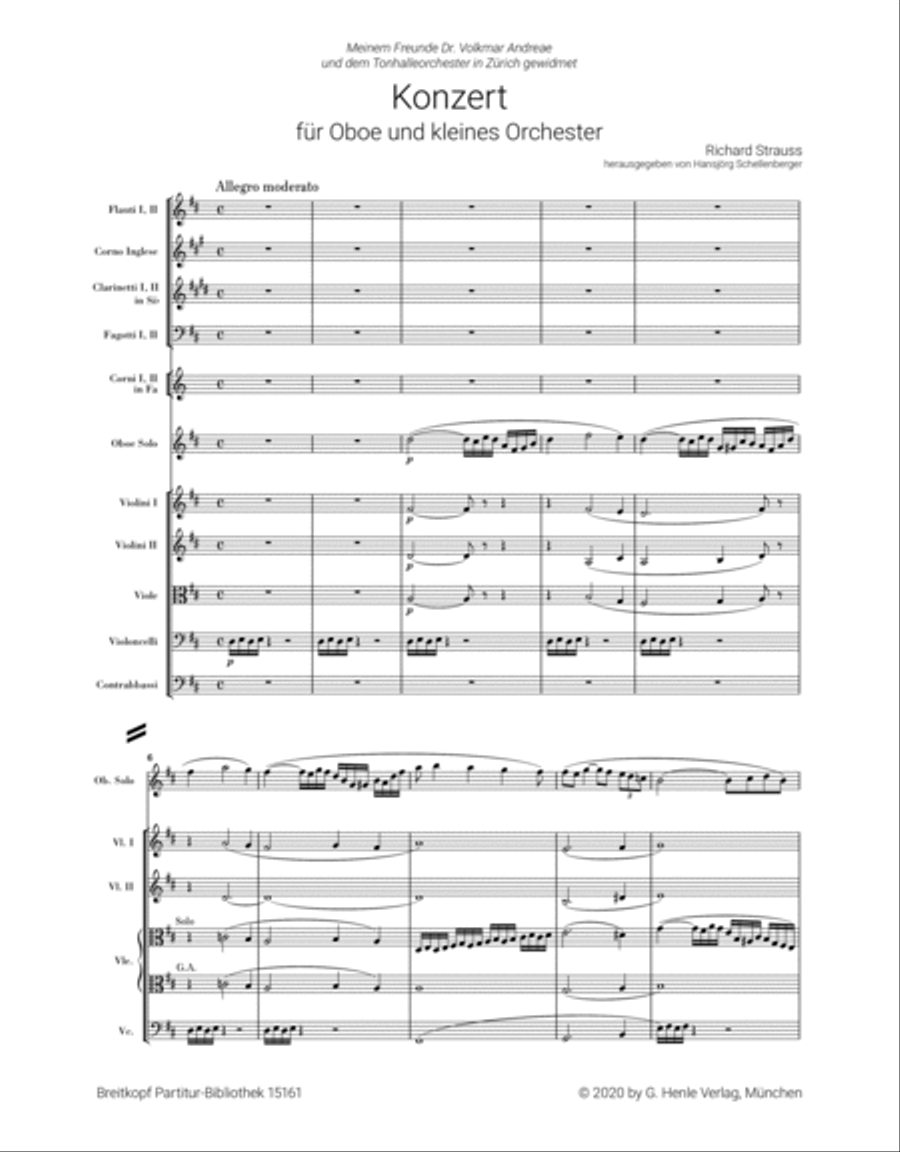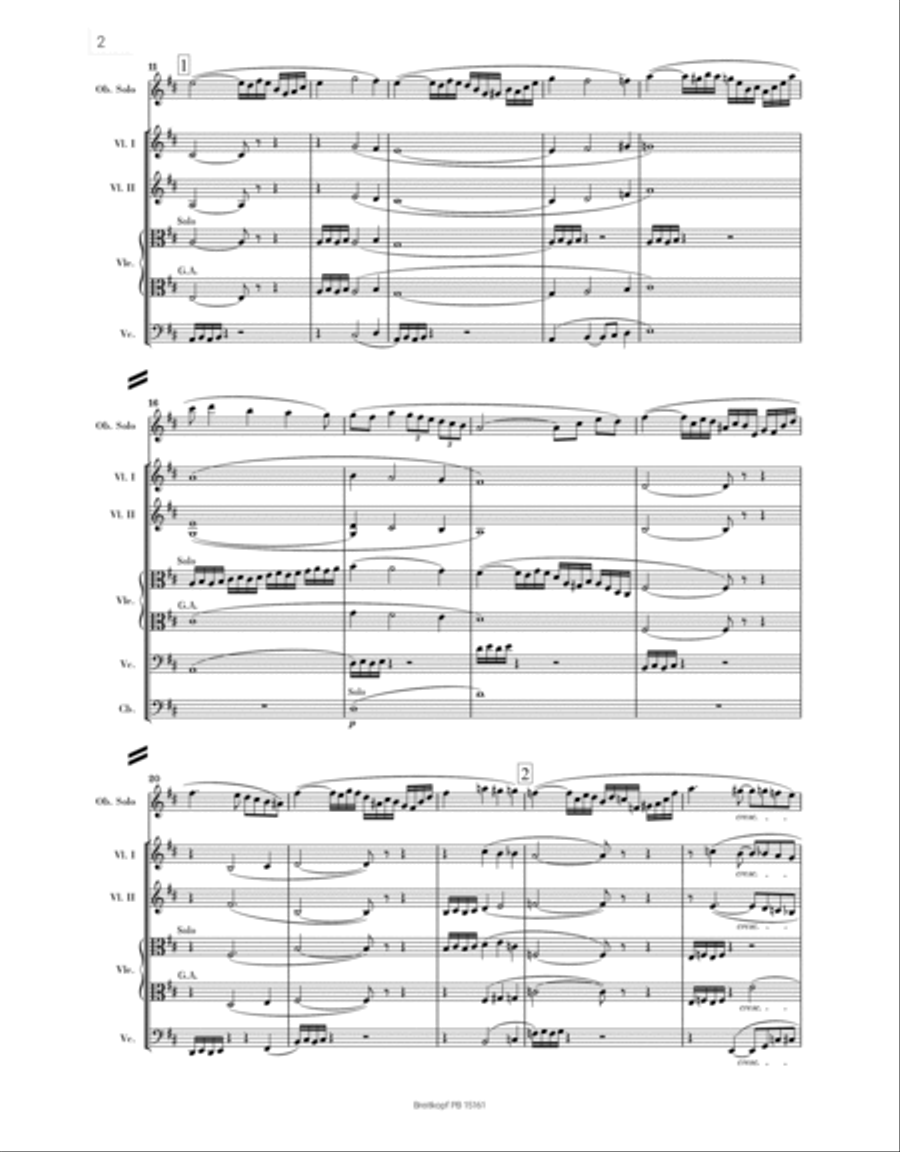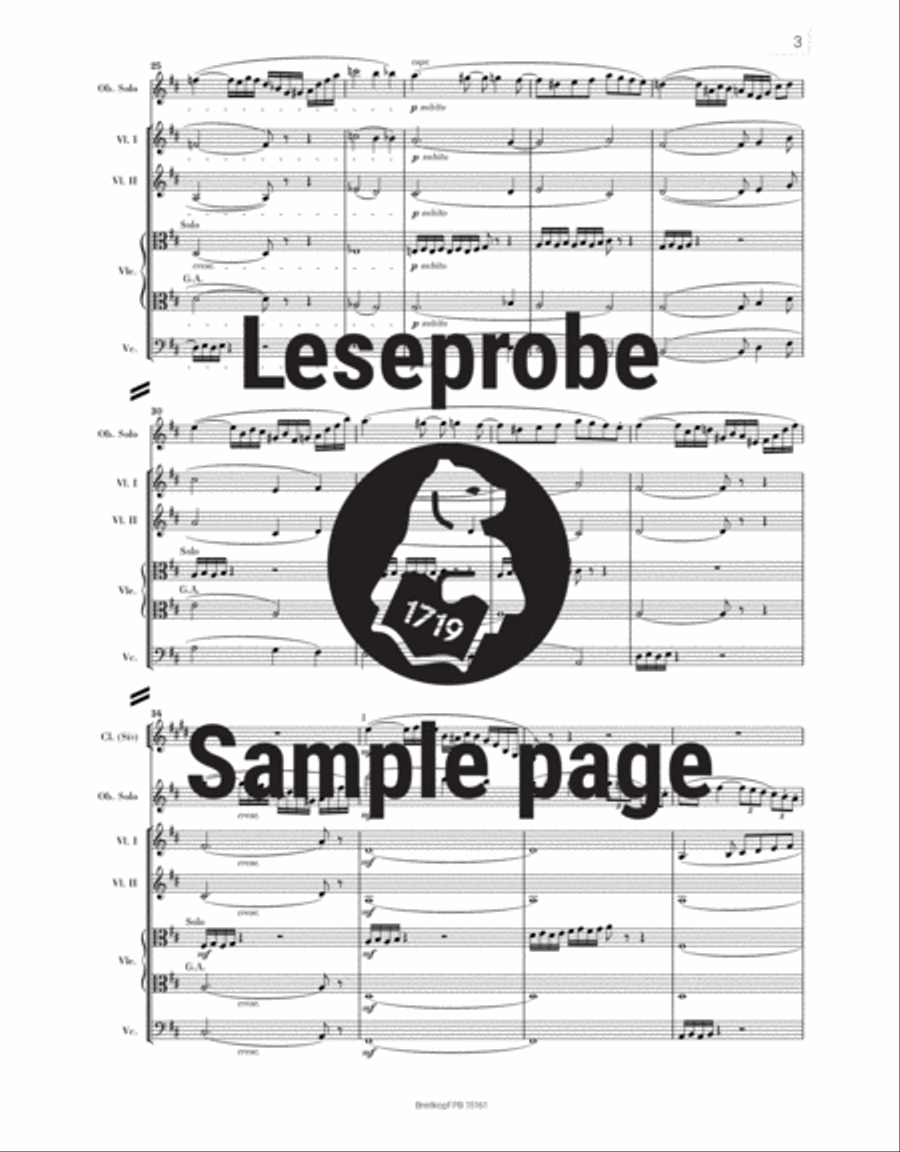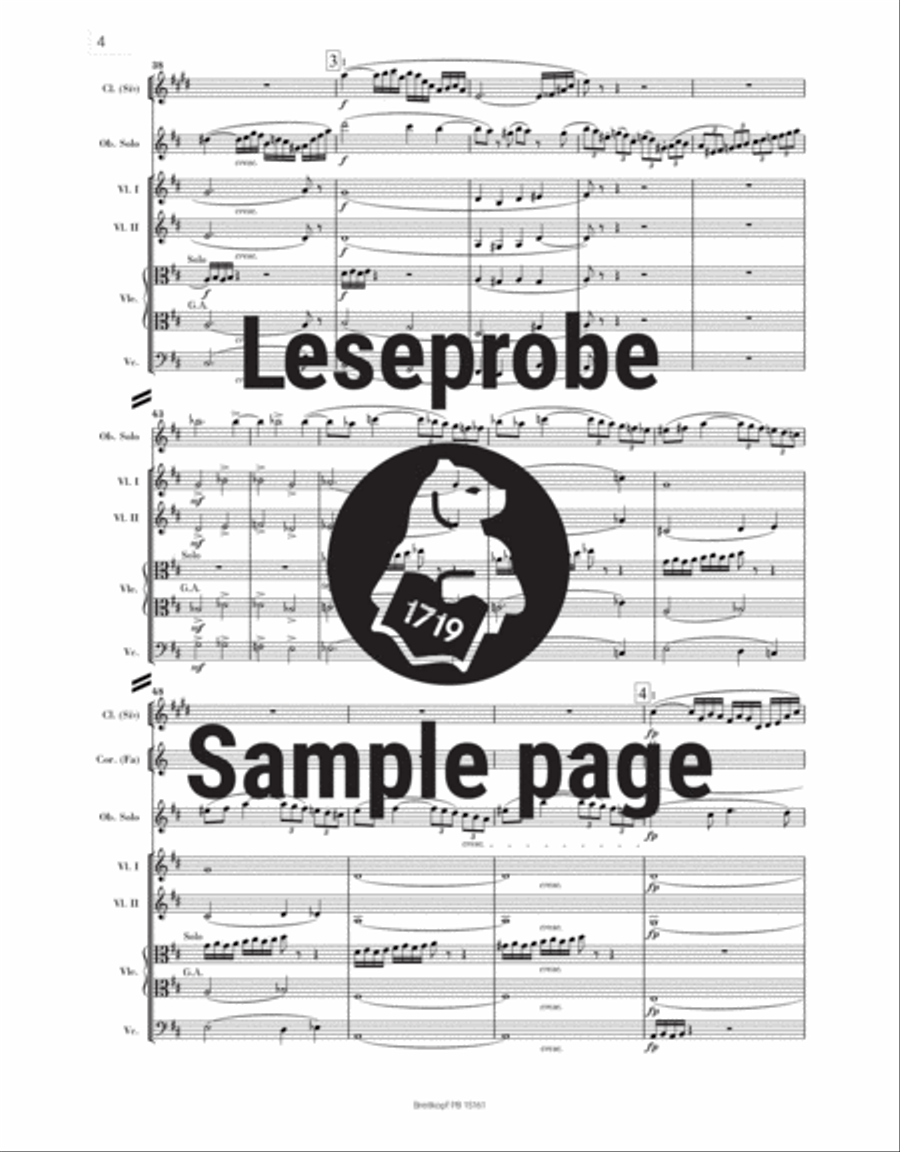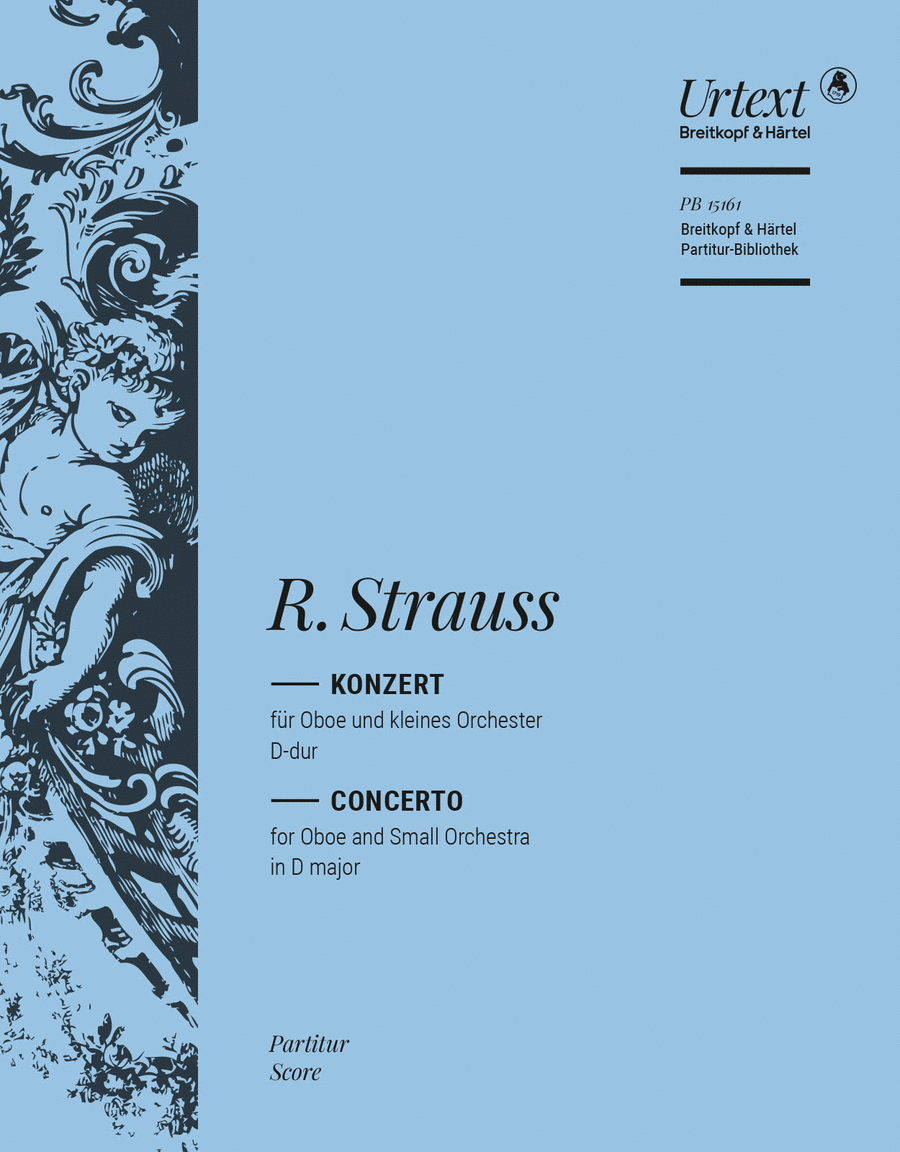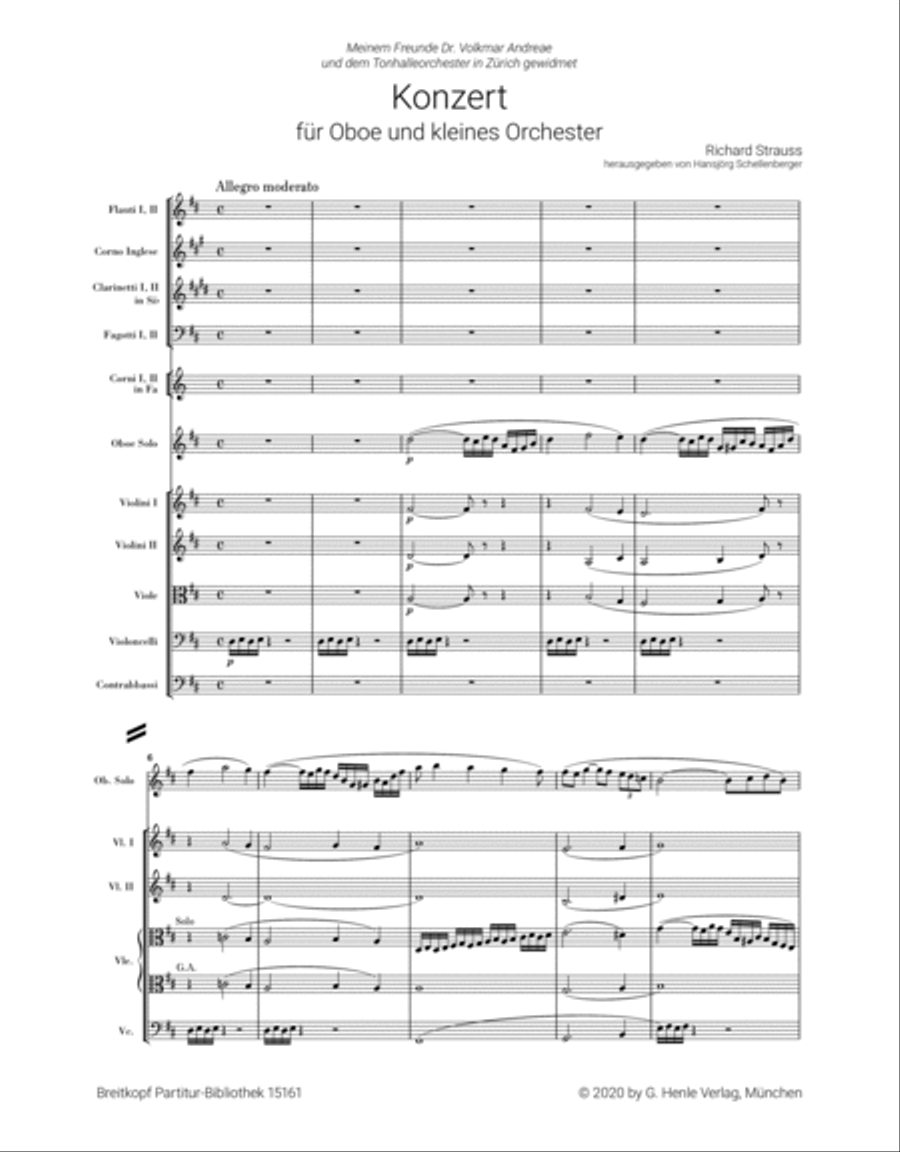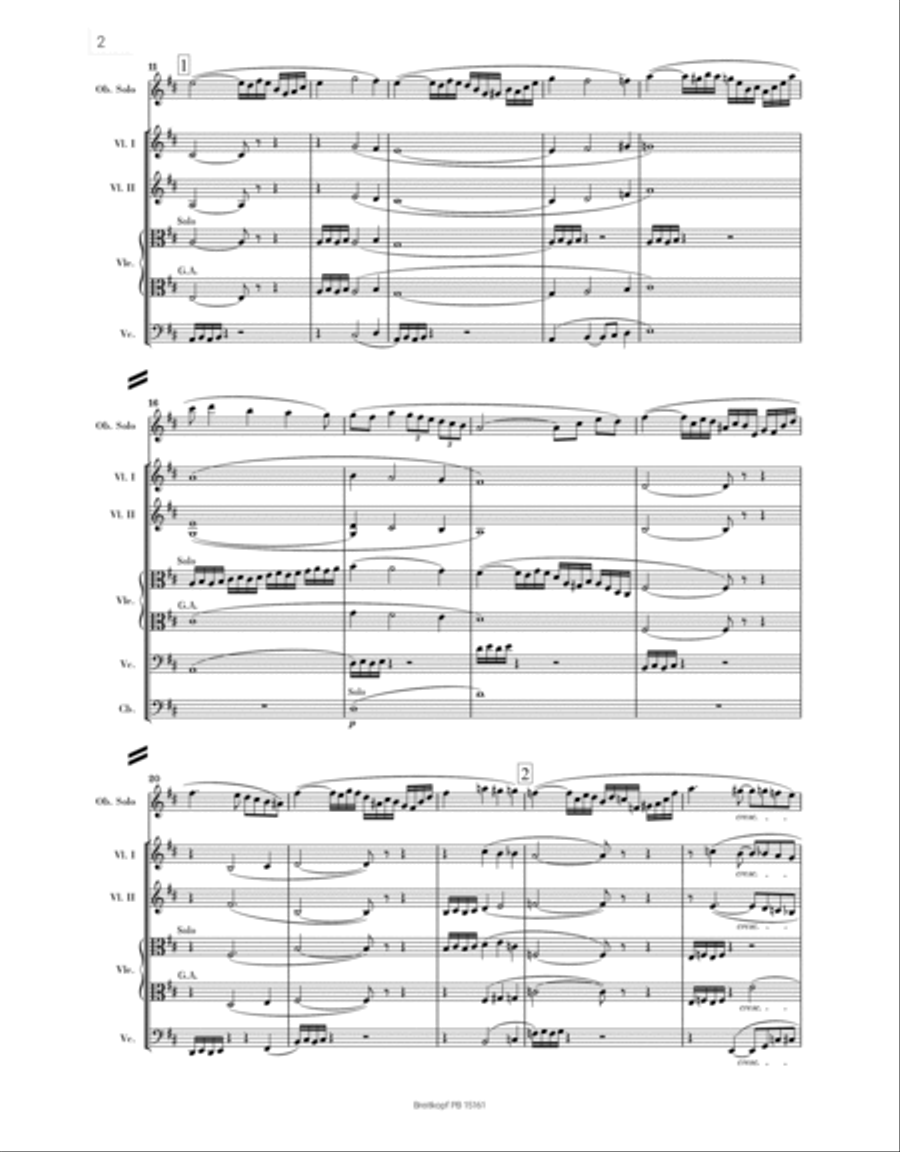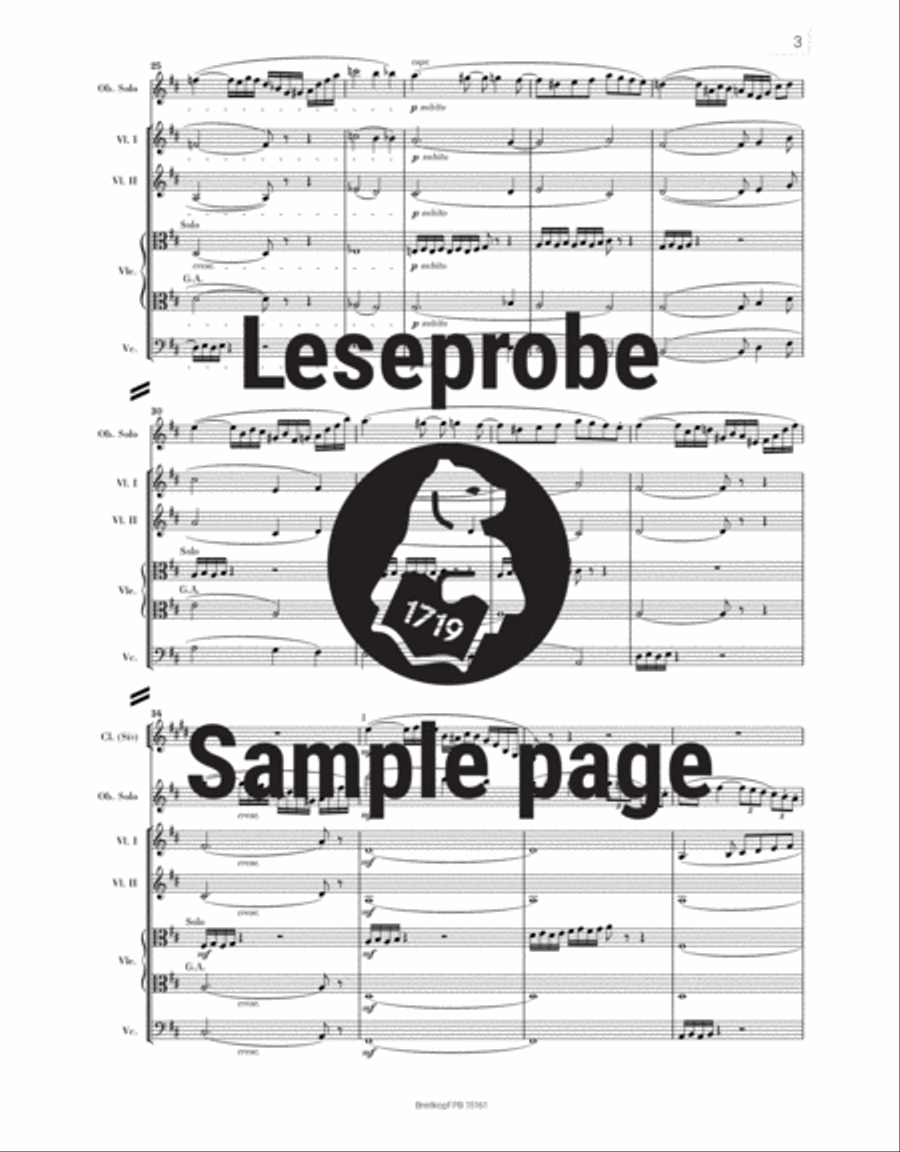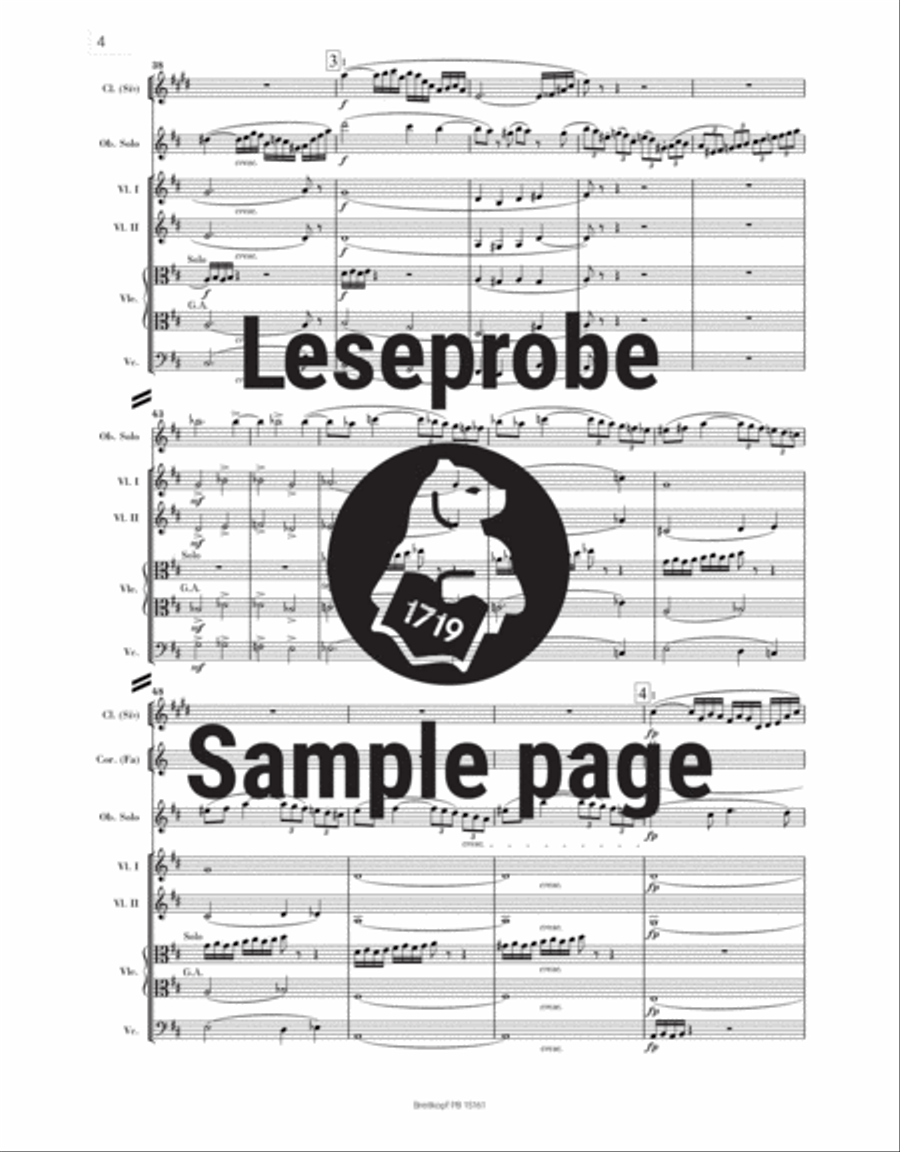 Oboe Concerto in D major TrV 292

Urtext edition based on HN 7248 (G. Henle Verlag, Munich)
Price reduced from

$70.95

to
$56.76
Available
Ready to ship in 3 to 4 weeks
Taxes/VAT calculated at checkout.
Detailed Description
Oboe and orchestra (solo: ob - 2.cor ang.2.2 - 2.0.0.0 - str)
SKU: BR.PB-15161
Urtext edition based on HN 7248 (G. Henle Verlag, Munich)
. Composed by Richard Strauss. Edited by Hansjorg Schellenberger. Orchestra; stapled. Partitur-Bibliothek (Score Library). The piano reduction and study edition corresponding to this edition have been published by G. Henle Verlag, Munich. Solo concerto; Early modern; Music post-1945. Full score. 80 pages. Duration 25'. Breitkopf and Haertel #PB 15161. Published by Breitkopf and Haertel (BR.PB-15161).
ISBN 9790004215876. 10 x 12.5 inches.
Shortly after the Second World War, Richard Strauss, then 80 years old, had remained safe in his villa in Garmisch, though cultural life in Europe had come to a complete standstill. The American occupation army seeking his villa as quarters immediately recognized his importance as composer. Military men interested in music sought contact with him, as did the then 24-year-old oboist John de Lancie who greatly admired the composer's works. Asking at a meeting with Strauss, whether in view of the many beautiful oboe solos in his compositions, the composer had ever thought of writing a oboe concerto, de Lancie later recalled that Strauss had simply answered "no." But this question had an impact on the composer of the operas Rosenkavalier and Salome, resulting a year later in the concerto for oboe and small orchestra premiered in Zurich, with a striking oboe entry making great technical demands on soloists. The oboist, Hansjorg Schellenberger, now presents for the first time one of the most important works for oboe in an Urtext edition!