O Salutaris Hostia für vierstimmigen Chor und Orgel

fur vierstimmigen Chor und Orgel aus der Messe solennelle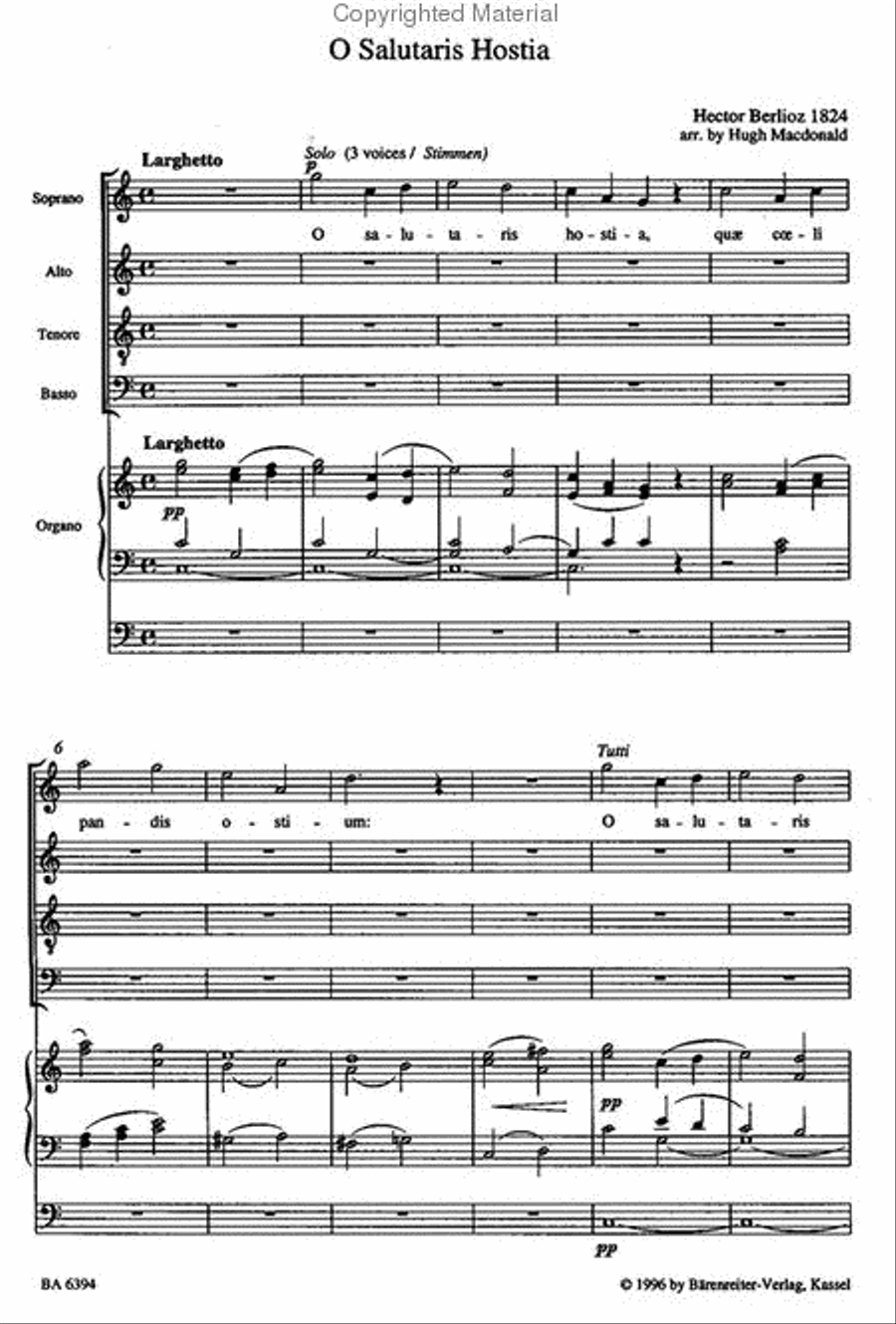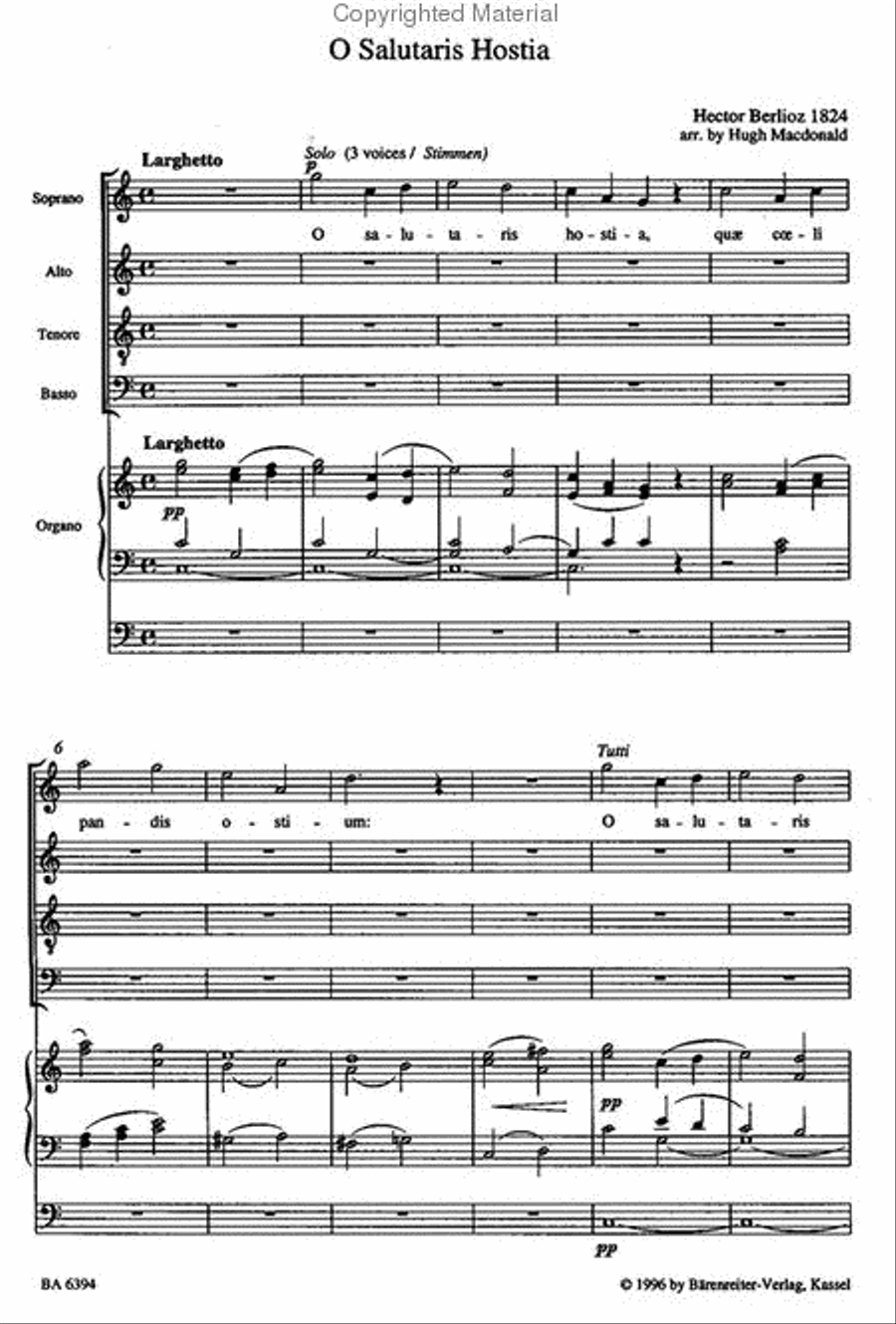 O Salutaris Hostia für vierstimmigen Chor und Orgel

fur vierstimmigen Chor und Orgel aus der Messe solennelle
Available
Ready to ship in 1 to 2 weeks
Taxes/VAT calculated at checkout.
Detailed Description
Mixed choir-SATB, organ (Mixed choir (SATB), Organ) - Level 3
SKU: BA.BA06394
Fur vierstimmigen Chor und Orgel aus der Messe solennelle
. Composed by Hector Berlioz. Edited by Hugh MacDonald. Stapled. Choral Music of the 19th Century (Chormusik des 19. Jahrhunderts). Aus der "Messe solennelle". Choral score. 10 pages. Baerenreiter Verlag #BA06394_00. Published by Baerenreiter Verlag (BA.BA06394).
ISBN 9790006498680. 27 x 19 cm inches.
Hector Berlioz's "Messe solennelle", which the composer claimed he destroyed, was rediscovered 150 years later completely by surprise in the organ loft of a church in Antwerpand sensationally premièred in the musical capitals of Europe by John Eliot Gardiner. Since then it has found widespread acceptance and been included in the repertoires of oratorio choirs everywhere. The tenth number, "O salutaris", is ideally suited for performance in church services, and has been arranged for performance with chorus and organ. The Berlioz scholar and musician Hugh Macdonald has successfully transferred BerIioz's colourful orchestral writing into a richly textured part for organ.